Sometimes known as "The Moorish Jewel", Granada is a well-known tourist spot in Spain, known for being rich in its presentation of Spanish history. Besides containing some of the most monumental landmarks and UNESCO heritage sites like the Alhambra, Granada, unlike other parts of Spain, offers a respite from the merciless summer heat especially with its multitudes of palaces, making it a sheltered and enclosed area. For many, coming to Granada means exploring magnificent views- from gardens to catholic churches to palaces and even gypsy neighborhoods, every nook and cranny of Granada contains vestiges of its past. If you are an avid explorer and a lover of all things historical, wait no more and come on down to Granada. Take a look at our list of the best day trips from Granada, Spain.
Also known as "Las Alpujarras", Alpujarras is a natural region in Spain on the south slopes of Sierra Nevada. Revel in the fresh air and morning sun of the countryside when you visit Alpujarras, and unwind from the mundane hustle-bustle of city life. Make a stop at the White Villages of Alpujarras, Spain, to capture the unique beauty of these 500-year-old villages made up of flat-roofed white cottages concentrated near one another. The picturesque white walkway and potted plants of the White Village make for a good photo spot for those who wish to preserve memories. In fact, the various villages at the White Village consist of locals who specialize in different aspects- from cafe bars at Soportujar to chocolate shops at Pampaneira, there is something for everyone.
Las Alpujarras and Lanjaron Full-Day Tour from Granada

Duration: 10 hours
Situated in the Spanish province of Malaga is another renowned village known as Ronda. Ronda is known for its remaining ancient settlements which date back to the Neolithic Age, allowing travelers to experience for themselves the prehistoric era. Here in Ronda, quaint architecture is prevalent all around- head down to Old City, a name that appropriately encapsulates Ronda's entire setting, or even the divine Parroquia Santa Maria La Mayor church. The unique symmetry and craftsmanship of cliffside constructions at the Old City will leave you wanting to uncover the stories behind these ancient walls. If you wish to opt for a more relaxed day trip, consider the Museo Joaquin Peinado, a museum that displays artworks by Peinado, a friend of the well-known Picasso.
Ronda Private Day Trip from Malaga

Duration: 7 to 8 hours
Consisting of three UNESCO World Heritage Sites, Seville is the fourth largest city in Spain, home to the Alcazar palace complex, the Cathedral and the General Archive of the Indies. The UNESCO sites are perfect to visit on a day trip in Seville as they remain some of the most prominent monuments in Spain. Opened daily, the Cathedral remains the world's largest Gothic church; a trip down there allows you to see for yourself the majestic scale of the cathedral itself and take in the seamless amalgamation of Moorish and Renaissance architecture. Just across the Cathedral is the Alcazar Palace, another place worth visiting for its regal palaces and gardens, with the highlight being the Mudejar Palace of King Pedro I and its ceiling decorated with symbols of Spanish royalty.
Seville: Alcazar Skip-the-Line Guided Tour with Tickets

Duration: 69.0 to 1.5 minute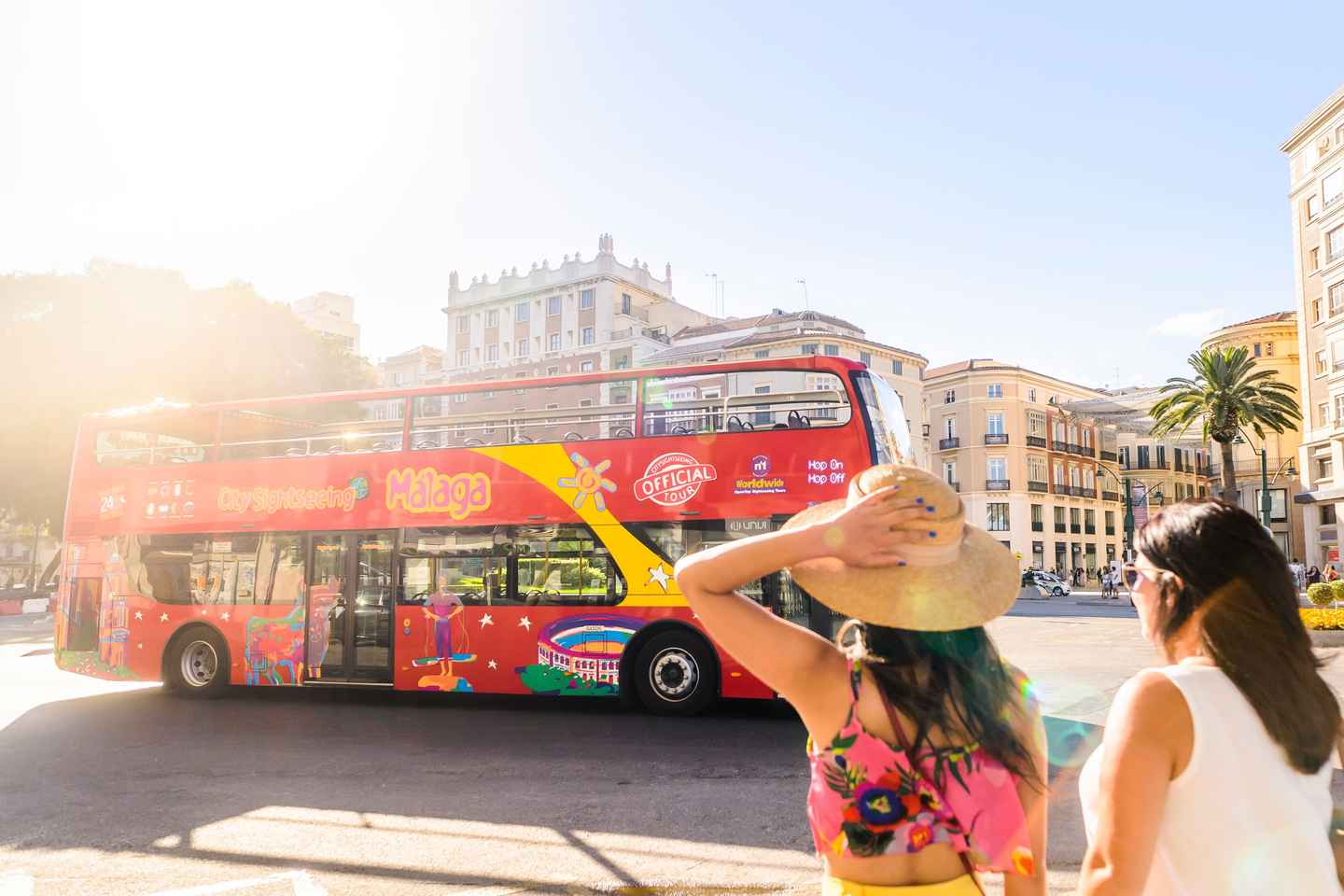 Malaga may be more popularly known as the city of Costa del Sol, but it is actually more of a seaside city as it is a place where you are able to gain further insights into Spain's Islamic past. Also, it is the birth town of Pablo Picasso and there are also museums here for you to dive into the mind of an artist - to show what inspired him to be the great artist that he is and what inspired most of his highly acclaimed artworks. Malaga Alcazaba is a Moorish fortress-palace and it is a valuable monument from the Islamic era. You can also head down to Casa Natal, the birthplace of Pablo Picasso. Minutes away, there is a Picasso Museum where you will be able to marvel over the extensive collection of his artworks.
Malaga: Hop-on Hop-off Bus & Experience Card Options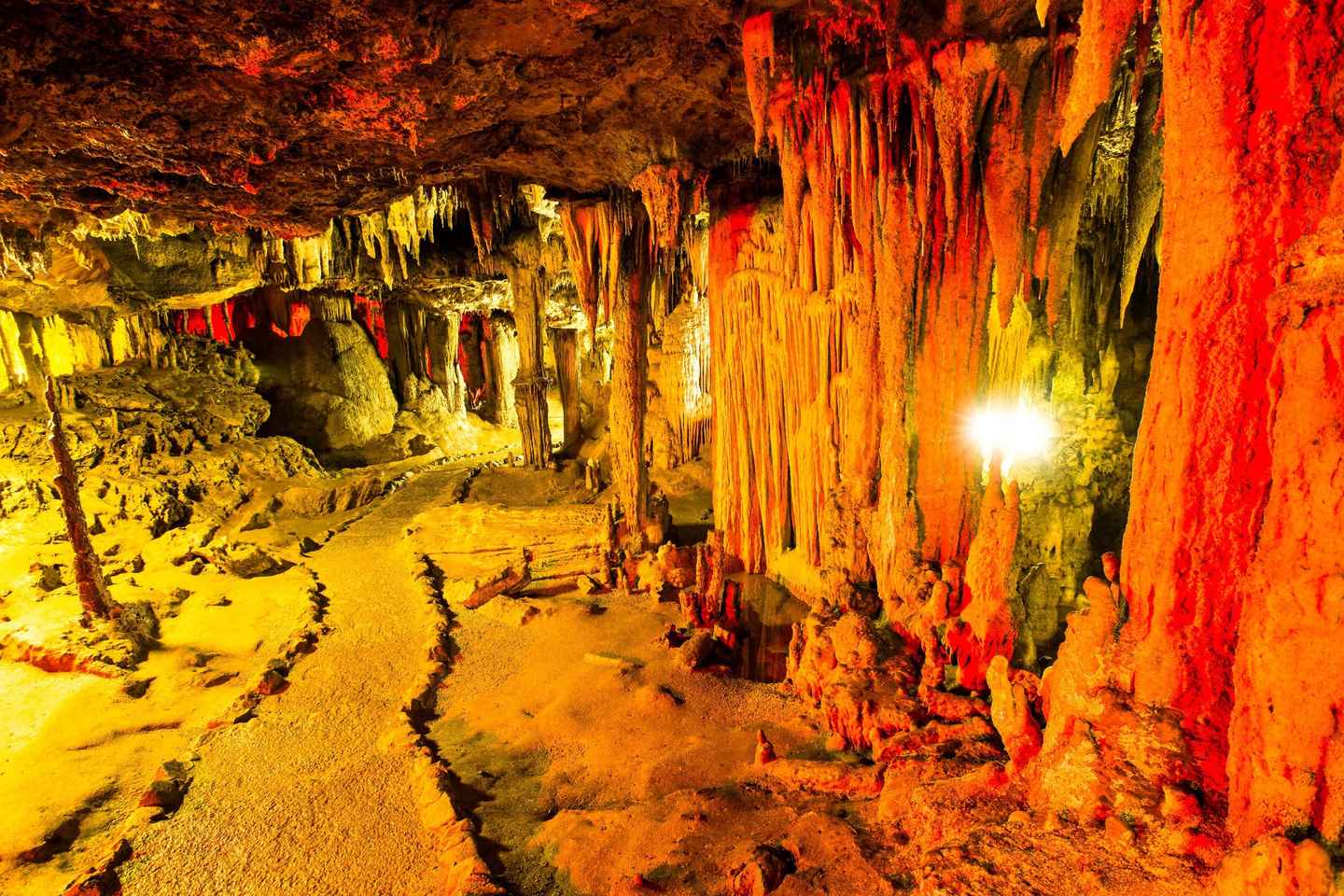 Nerja is a family resort on the Eastern edge of the Costa de Sol and it has so much to offer - from exploring natural or man-made landmarks to having fun in a water park, there is just so much to do! Being bordered by two large natural parks, there are ample opportunities for you to get into close contact with nature as you immerse yourself in the dense forest and get ready to spot some wildlife in their natural habitat. Besides that, Nerja is known for its beach, Playa de Burriana. It is the largest and most well-equipped beach in the resort as there are even floating slides in the water for kids, and there are also chiringuitos (Spanish bars), and Spanish eateries featuring scrumptious Spanish food lined along the beach.
From Málaga: Skip-the-Line Nerja Cave and Frigiliana

Duration: 7.0 hour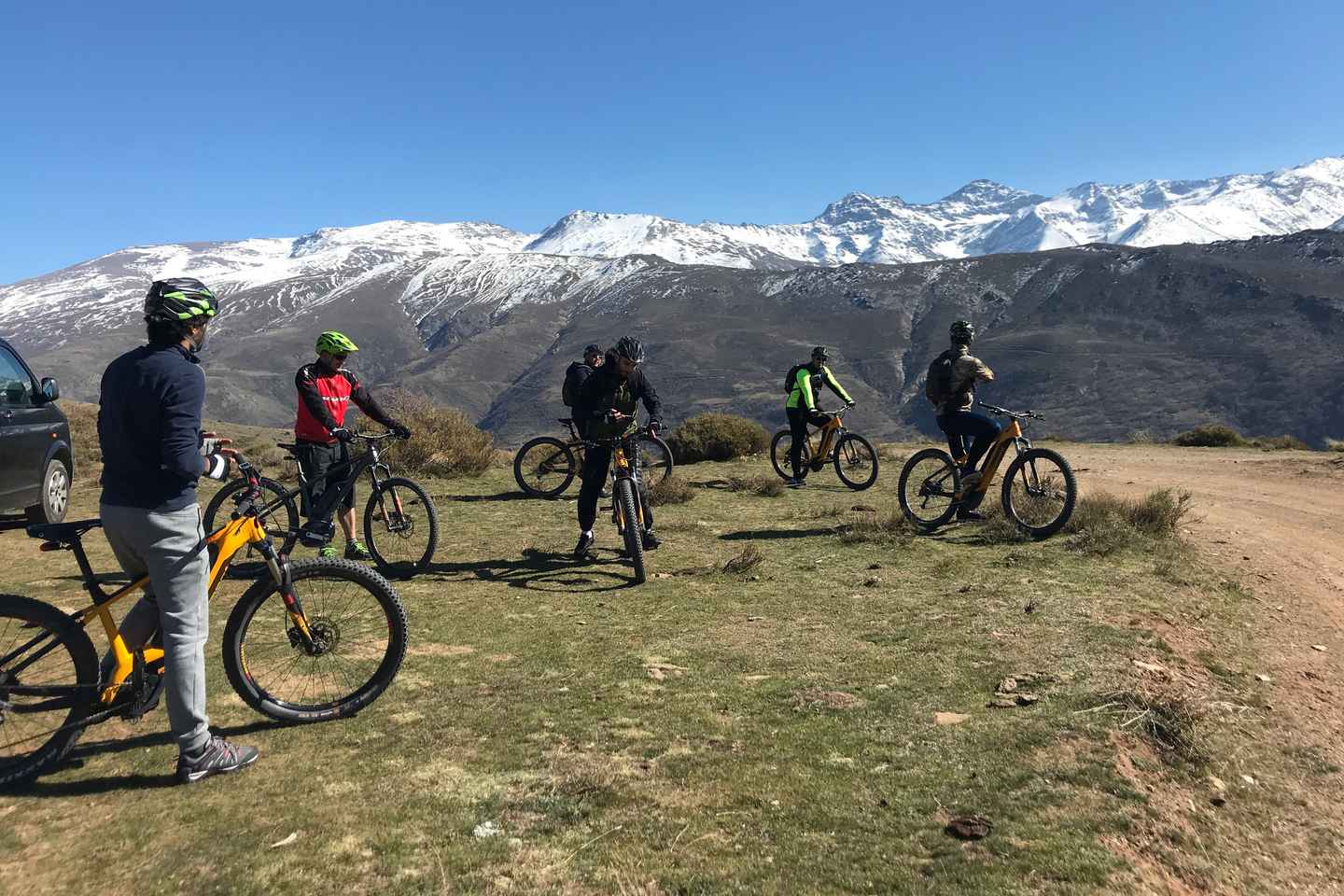 Sierra Nevada, just 21 kilometers (13 miles) alway from Granada, is a popular destination as it has many mountains available, giving rise to numerous ski resorts to set up base there during winter. Also, you can visit the Sierra Nevada National Park, which has been declared a biosphere reserve. This is where you stand a good chance of spotting wildlife such as nimble mountain goats! You can also see the peak of Mulhacen, which is the highest mountain on the Iberian Peninsula.
Sierra Nevada Small Group E-Bike Tour

Duration: 4.5 hour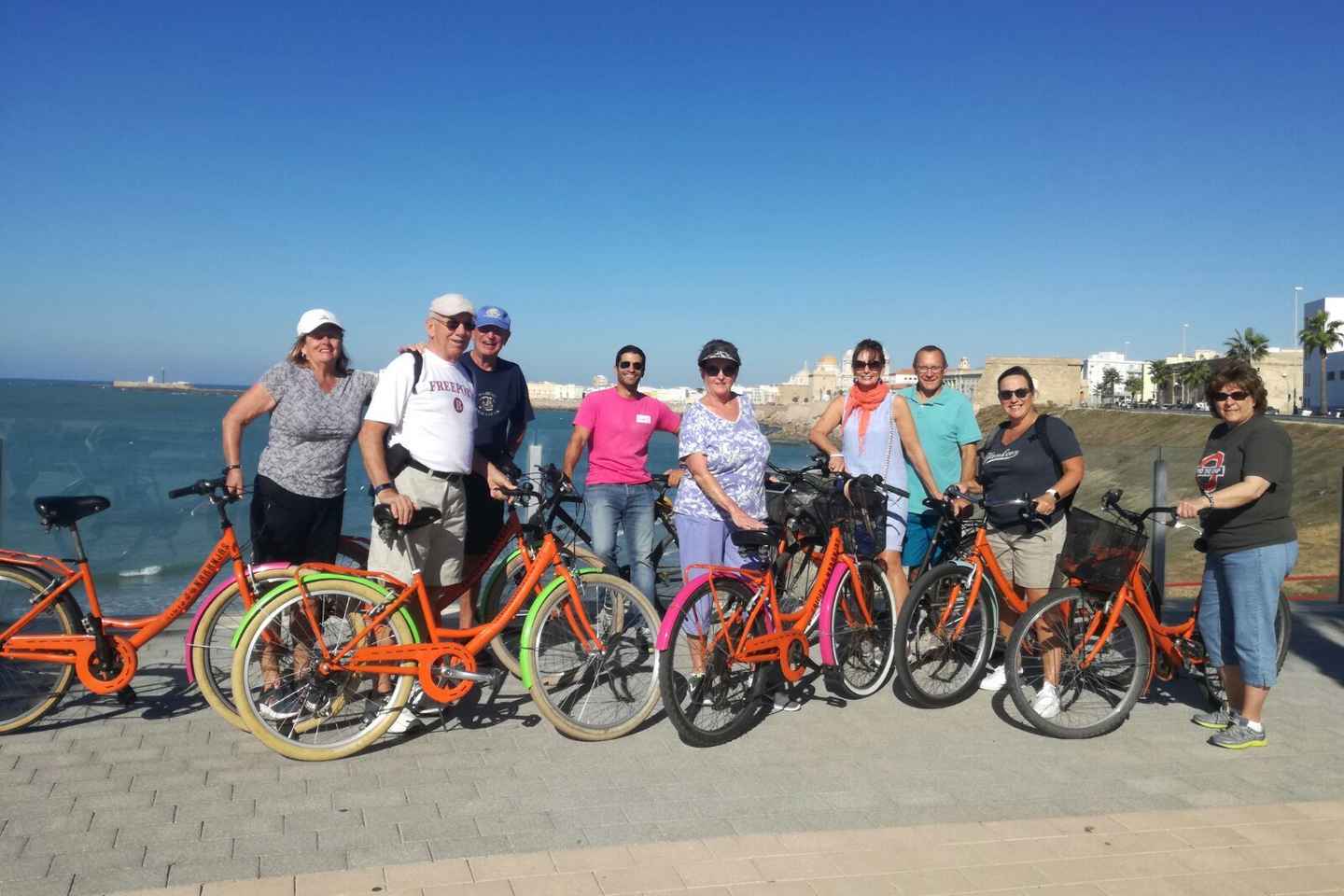 Populated with alluring beaches and a vast array of fresh seafood, Cadiz, only an hour and thirty minutes' drive from Seville, is one of the most ancient inhabited cities of Western Europe. As mentioned, beaches in Cadiz are tourist hotspots and one of which you should certainly make a trip to is La Caleta Beach. Located between two castles, a boardwalk separates the beach from the city, allowing the waves to swoosh gently between the walls. Not only that, the beach consists of amenities like a cafe and restaurants for one to grab a bite as and when you're hungry! Beaches aside, do drop by the Cadiz market to browse through Cadiz's very own local products consisting of fresh food and flowers.
Cádiz: Guided Bike Tour

Duration: 3.0 hour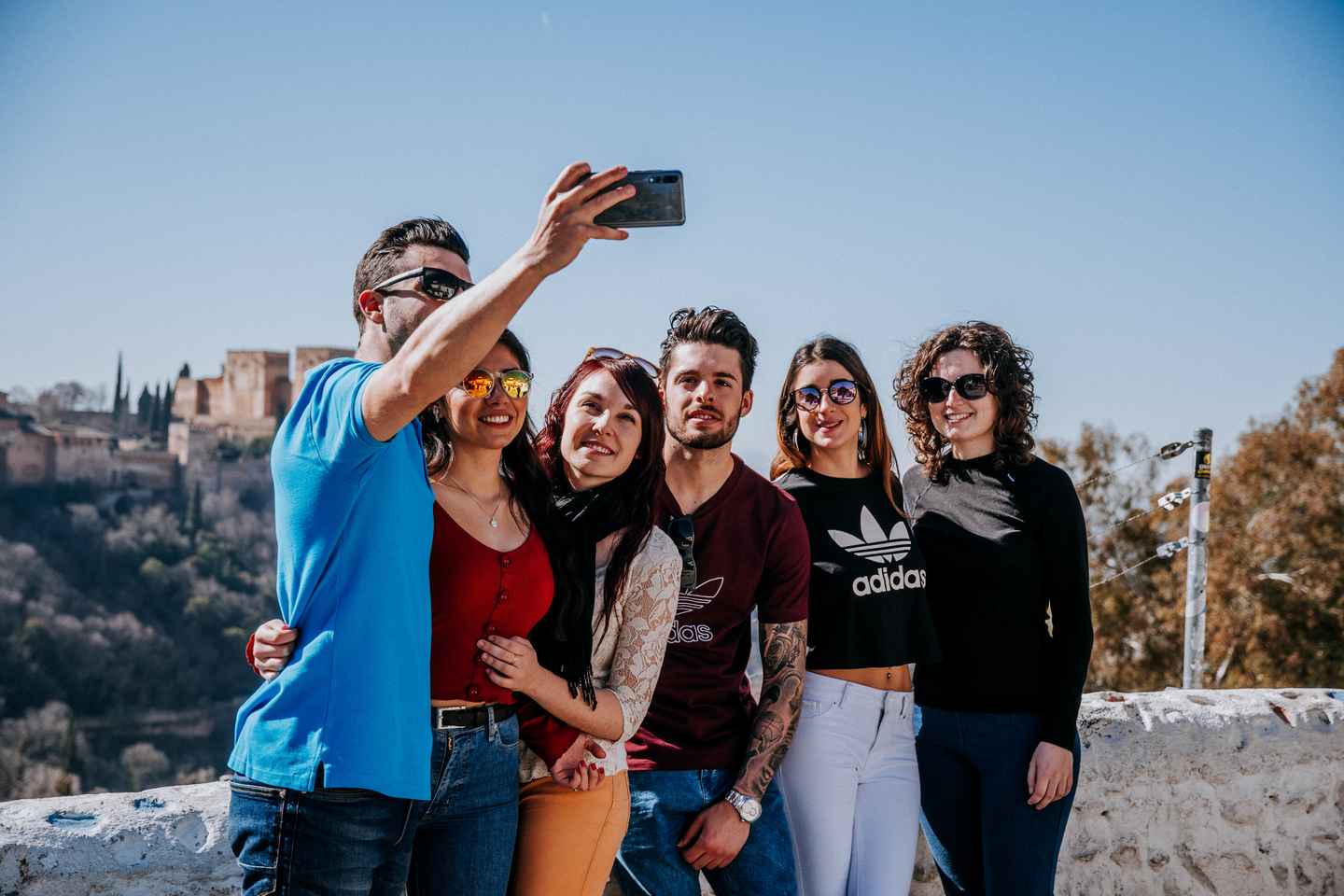 A traditional city located on the east side of Granada, Spain, Sacromonte is renowned for its rustic architecture, magnificent caves and seemingly run-down districts. Many compare the scenic views of Sacromonte to that of a fantasy movie, so why not come on down and take a look for yourself? Take a trip down to the Sacromonte Caves Museum at Barranco de los Negro to explore the 10 recreated caves that mirror gypsy caves as they were 100 years ago. The informative ethnographic museum allows one to delve into the history of early 18th-century gypsy settlers and their lifestyles. If you're up for more adventures, check out the Alhambra, a unique palace-fortress complex that has since been deemed a UNESCO World Heritage Site.
Albayzín and Sacromonte: 2-Hour Historical Walking Tour

Duration: 2.0 hour
Almeria is a beautiful city bordering the Mediterranian sea and it started as a flourishing country in the 10th and 11th centuries. However, due to the Spanish civil war, which was then overlapped by World War II, Almeria has experienced much destruction and devastation to its land and its people. Recuperation efforts were fast though, and within a few centuries, Almeria has regained most of its past glory. The most popular place to visit when in Almeria is none other than the Alcabaza, which is a magnificent old fortress built in 955, and it was intended to be where the government can reside. In addition, other popular historical sites include Almeria's Air Raid Shelters, where you can take a peek into the suffering of the population during the times of strife - where 40,000 civilians huddled in these shelters to avoid being bombed.
Almeria: Camel Rides and Visit of the Farm

Duration: 1.5 hour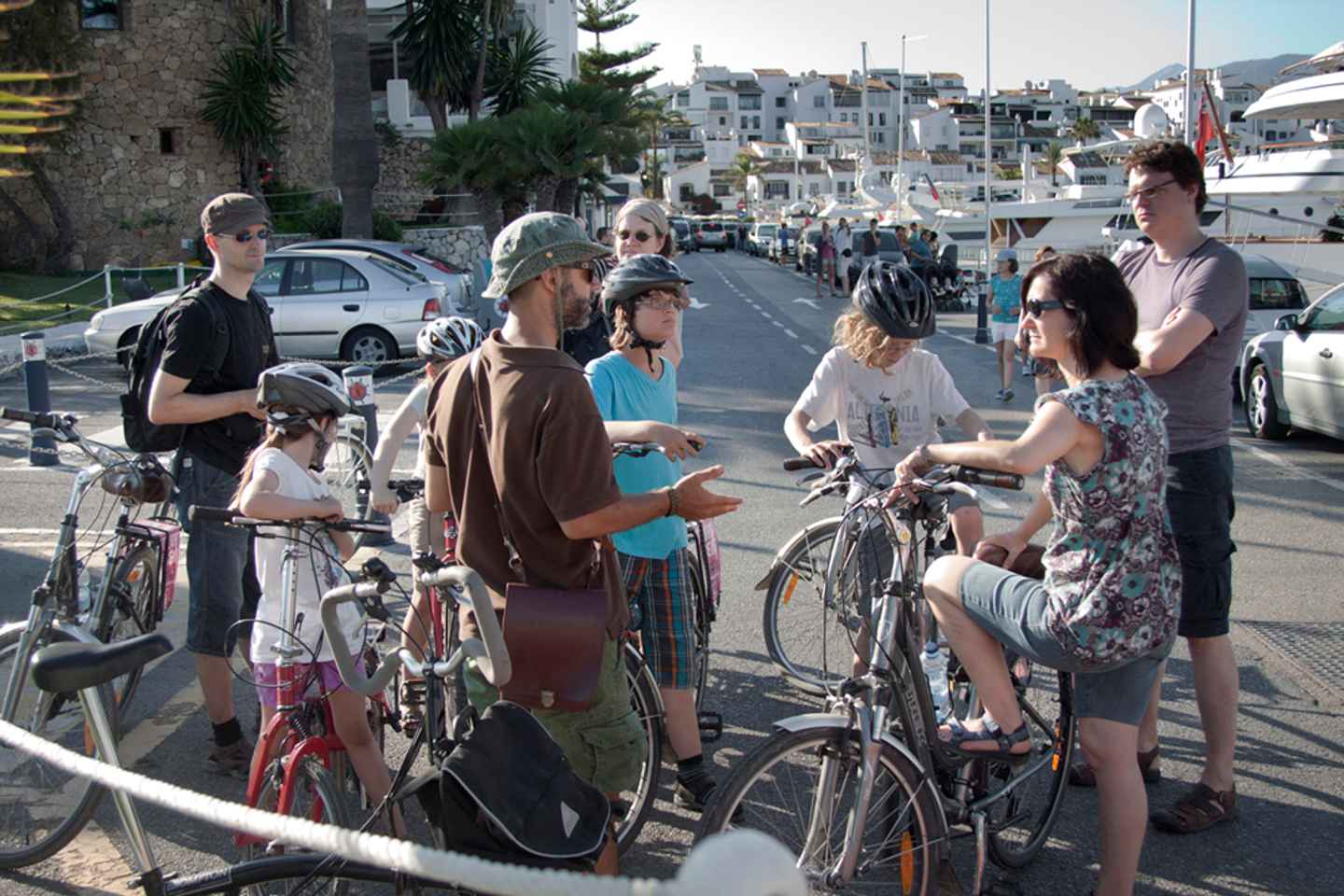 Marbella is a luxurious beach destination as there are Michelin-star restaurants, marinas filled with high-end yachts, golf courses and many sandy beaches. Many of the famous and the wealthy have chosen Marbella as the place to go for their holiday destination as it is just such a glamourous city to be! One of the most popular places to visit would be the old town, where there are narrow pavements laid with red tiles winding around white-washed buildings topped with terracotta roofs. The streets of the old town are also decorated with some of the prettiest bougainvilleas. Just a stone's throw away is another popular destination to go - Alameda Park. Known for its greenery and unique benches clad with classic Andulasian hand-painted tiles, this park is another cultural hotspot as you'll be able to relax and immerse yourself in this rich culture.
Puerto Banus, Marbella Bike Tour: Port, Parks & Shopping

Duration: 3 hour
Explore these beautiful places in Spain
Spain is the land of wonder and the land that has a very rich culture. So, head down and experience them all as you will be able to get the full experience of how it is and was like to be living in Spain. Plan a day trip from Granada today.
Disclosure: Trip101 selects the listings in our articles independently. Some of the listings in this article contain affiliate links.
Get Trip101 in your inbox
Unsubscribe in one click. See our privacy policy for more information on how we use your data