Naples, a city nestled along the Gulf of Mexico, is a marvelous place known for its world-class dining, high-end shopping, adventure trips, and long beaches. Where urban living meets nature, Naples is surely a must-visit. Considered one of America's Best Vacation spots, you can never go wrong with a trip to this crown jewel. No words can ever describe Naples's beauty—blue waters, flourishing biodiversity, and convenient present-day lifestyle. In addition to amazing family resorts, there are also Vrbo vacation rentals and beachfront Airbnbs available for accommodations. Here, you can join multiple-day tours that will enrich your travel experience. If you're a nature lover or a beach enthusiast, this place will satisfy your wanderlust. Check out our list of the best day trips from Naples, Florida.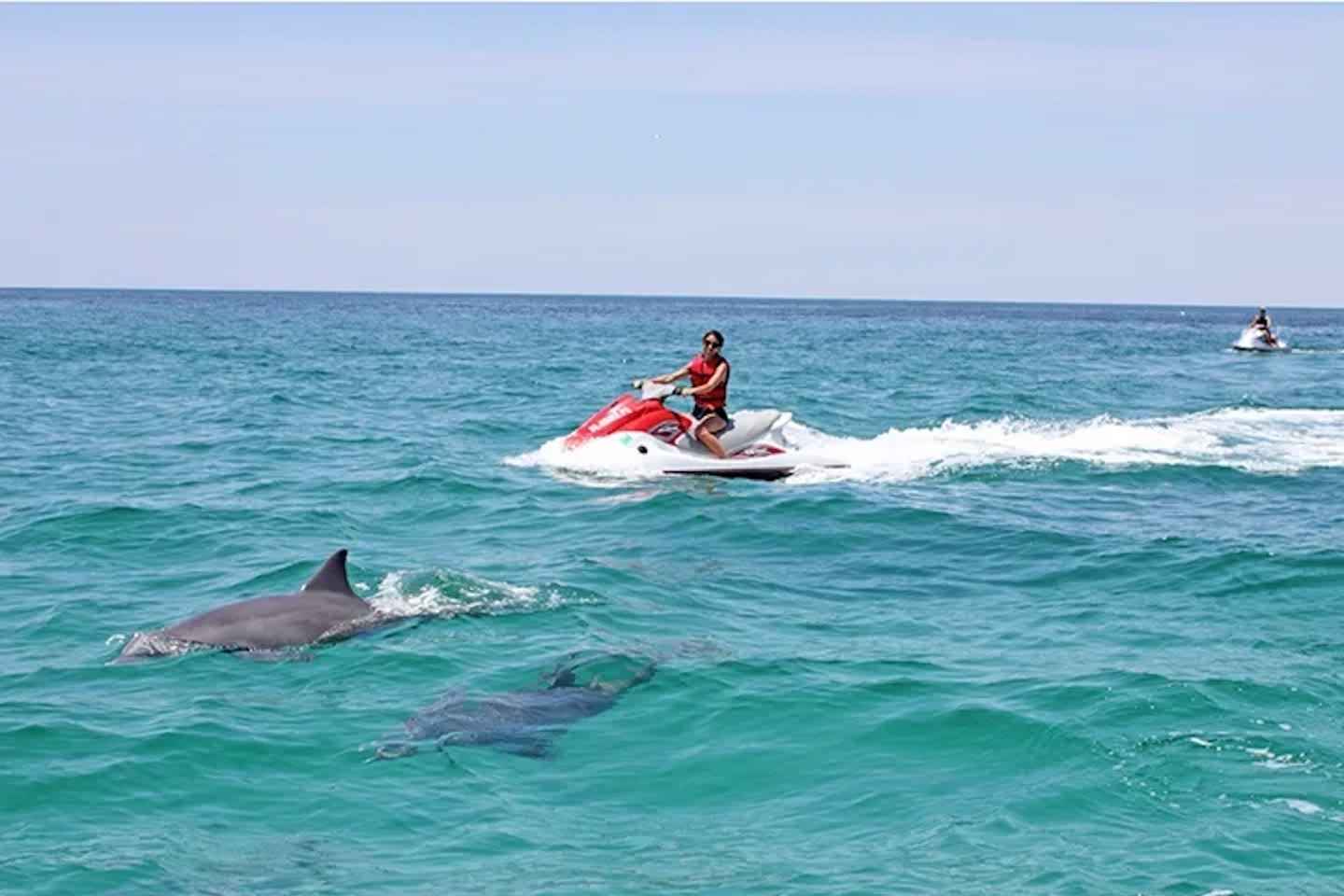 Sanibel Island, located off the coast of Florida, is a hidden gem known for its natural beauty and laid-back atmosphere. The island is famous for its stunning beaches and abundance of seashells, making it a popular destination for beachcombers and nature enthusiasts.
Visitors can explore the island's many beaches, which offer a wide range of water activities such as swimming, paddleboarding, and kayaking. The island is also home to various wildlife, including dolphins and manatees, making it a perfect place for wildlife viewing and eco-tours.
Sanibel Island also boasts a rich history and culture, with many local museums and galleries showcasing the island's unique heritage.
Duration: 2.5 hour
2. Matlacha Island
Editor's Note: There's no photo available at the time of writing
Matlacha Island is a charming and colorful fishing village known for its artistic community and old Florida vibe. The island is a popular destination for fishing, boating, and exploring the unique local shops and galleries.
Don't miss exploring the village's vibrant and quirky art scene. Visit the numerous art galleries, studios, and workshops showcasing the work of local artists. You can also explore the colorful streets of the island, which are adorned with murals, sculptures, and other works of art.
3. Fort Myers, FL
Beach lovers and families looking for an amazing weekend getaway near Naples will surely have the time of their lives in Fort Myers. Located on Estero Island in Lee County, this city is brimming with sandy beaches, fishing sites, and shopping centers. Tourists have the option to visit Times Square for an array of restaurants and surf shops or Fort Myers Pier for pelicans frequenting the area. If you have time to spare, you can also plan a trip to Edison & Ford Winter Estates—a neighborhood on McGregor Blvd that is filled with historical homes, modern museums, and botanical gardens.
4. Estero, FL
Looking forward to learning more about this city? If so, then you should not miss a chance to visit Estero. Located in Lee County, Florida, this lovely village is one of the safest places to live in the state. While here, travel back in time and grasp Florida's complex history at Koreshan State Park. This 305-ac (1.23-sq km) state park used to be a utopian community of a religious sect. After its fall, it became a Florida property and was then converted into a camping, hiking, and picnic area. Enjoy canoeing in the Estero River or visit the Sunday farmers market. The place has well-managed facilities that will make you treasure your stay.
5. Ave Maria, FL
Editor's Note: Photo taken from the establishment's official social account
Ave Maria is one of the top-selling, master-planned communities in the United States. Inside this community, you will find Colliers Family Farms, a family-owned farm that promotes pesticide-free and non-GMO planting principles. For farming enthusiasts out there, this will enhance your knowledge of practical farming. During your visit, you are also free to pick vegetables, sample their products, and learn agriculture procedures that you can also apply at home.
Aside from beaches, the state of Florida is also filled with tropical wetlands. In fact, on the southern tip of the state, you will find the Everglades or Everglades National Park. It's a natural region that abounds with wildlife and vegetation. To fully enjoy your visit here, be sure to book a kayak tour from Naples. This Viator tour near Naples allows you to paddle at your own pace through the mangroves. If you're lucky, you might also spot some American alligators and butterflies. This activity is ideal for traveling families as it can accommodate 15 people at a time.
Duration: 3 hours
7. Immokalee, FL
Formerly known as Gopher Ridge, Immokalee is one of the major producers of tomatoes in the United States. If you are not the adventure type but looking for a worthwhile thing to do here, try to visit Immokalee State Farmer's Market. It's an outdoor market where fresh produce is gathered and sold for a very low price. Whether you buy in bulk or in a piece, the friendly vendors will give you the best vegetables, spices, herbs, and fruits. If you want to fill in your days with history, check out Roberts Ranch, a museum that offers tourists a rare glimpse of ranching life back in the day.
8. Cape Coral, FL
Editor's Note: There's no photo available at the time of writing
Cape Coral is a family-friendly city in southwest Florida. It is filled with canals and also a sanctuary for migrating birds and manatees. For people who love silence, plan a trip to Sirenia Vista Park. It features paved pathways, a butterfly sanctuary, and a kayak launch area. If you haven't seen a manatee before, you have come to the right place with its manatee viewing spots. The park is perfect for fishing or a leisurely stroll. Since it is not crowded, you can have a meditation session here or a picnic with your family.
9. Bonita Springs, FL
Bonita Springs is a welcoming city that boasts direct access to Little Hickory Island, one of the best islands near Naples. Since it's a seaside community, some of the activities you can do here are fishing and swimming. When in Bonita Springs, do check out Barefoot Beach County Preserve. It comprises a 342-ac (1.4-sq km) natural land where you can walk barefoot while taking in the beautiful scenery. You can access this stunning park through Bonita Beach Road, which is on the border of Lee Counties and Collier. With its pristine water and a long stretch of white sand, walking or just chilling here will surely give you a wonderful and relaxing time.
Tired of the usual tourist spots in Florida? If you're after peace and solitude, then you should include Ten Thousand Islands in your travel itinerary. A chain of islands on the coast of southwest Florida, it is famous for its mangrove forests and pristine waters where you can spot dolphins or manatees. To make the most of your visit here, get an incomparable eco-tour of the islands on a boat. Embark on a quest to witness and understand the wildlife of Naples, or sign up for a snorkeling experience that is already included in the package.
Duration: 180 to 210 minutes
Naples is more than just day tours and sightseeing cruises. Here on Marco Island, you can also indulge in inshore fishing. Besides boat tours, fishing gear, bait, and licenses are also provided. Guided by a proficient boat captain, discover the specific fishing spot where you can catch a variety of fish species. Have a memorable fishing experience while learning more about the state's various rivers, creeks, barrier islands, and endless miles of shoreline.
Duration: 3 hours
Explore beyond Naples
There are plenty of reasons why Florida is called The Sunshine State. It is not only famous for amusement parks but also white-sand beaches and unspoiled islands. In case you are in Naples and don't know what else to do here, check out our list of the nine best trips from this city!
Frequently asked questions about day trips from Naples, Florida
1. What are some family-friendly things to do near Naples?
One of the best things to do with family is hopping on a kayak tour in Everglades. The tour takes the group through the mangroves, where rich wildlife is found. Cape Coral is another family-friendly place perfect for fishing, strolling, and enjoying picnics.
2. What are the best islands near Naples?
Featuring boutiques, shops, and rich art scenes, Sanibel Island and Matlacha Island are some of the best islands near Naples. These islands also offer water activities and eco tours that provide memorable experiences to tourists and locals alike.
Disclosure: Trip101 selects the listings in our articles independently. Some of the listings in this article contain affiliate links.
Get Trip101 in your inbox
Unsubscribe in one click. See our Privacy Policy for more information on how we use your data