Zagreb, in Croatia, is the perfect city to explore, thanks to its many museums, medieval buildings and outdoor activities. As the capital and largest city in Croatia, Zagreb is located in the northwest of the country, along the Sava River on the southern slope of Medvednica mountain. Reputed to be the city with a heart, Zagreb is a romantic, tourist-friendly and safe destination with a myriad of delights, from music, theatre performances and art exhibitions to sporting events and lush natural parks. Foodies can enjoy the many open cafes and street terraces here that offer all things delicious. Today, Zagreb is popular for its brilliant blend of history and contemporary art, sports, culture and adventures. For the thrill-seekers, simply read on to know more about the top day trips from Zagreb, Croatia.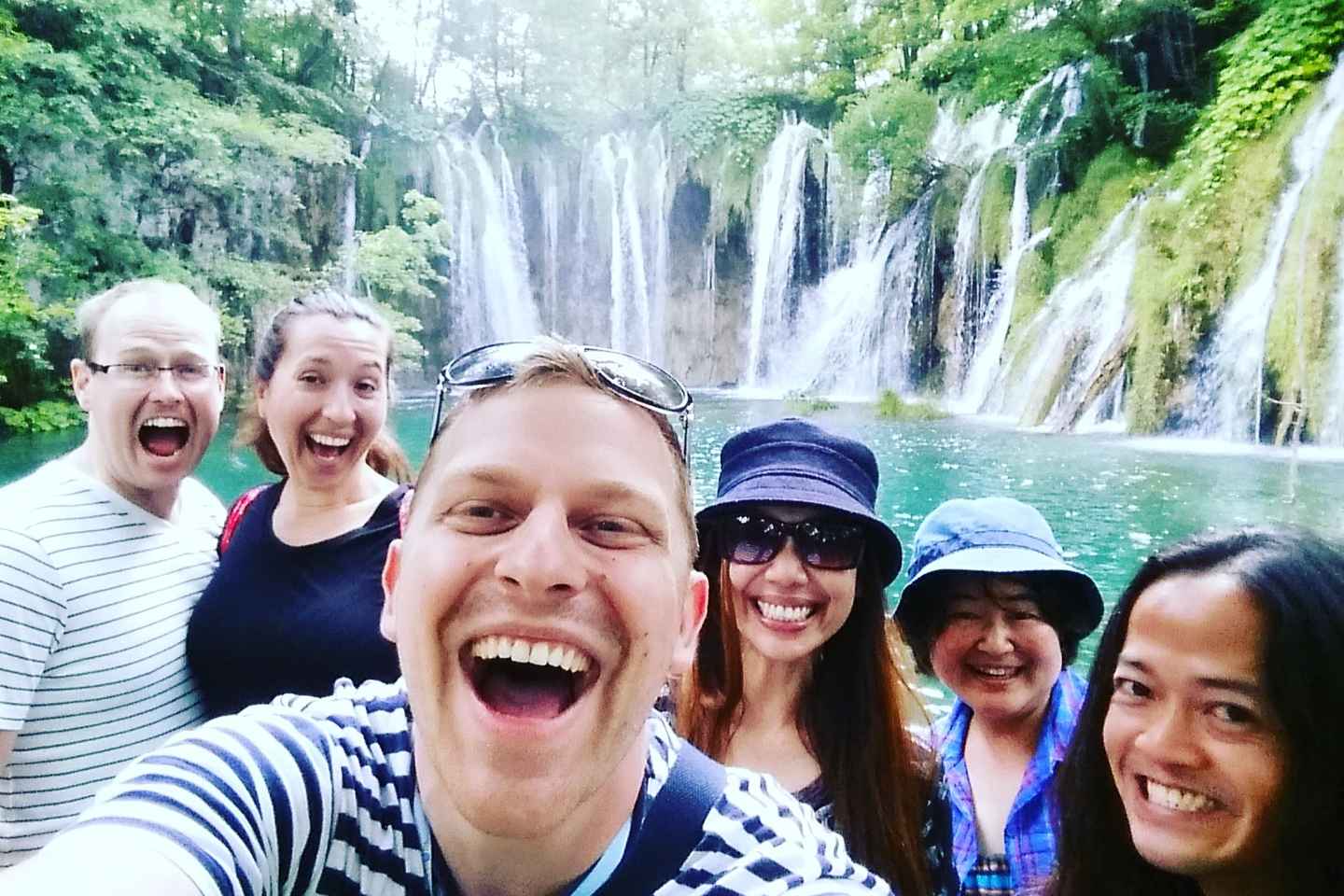 Stunning wilderness describes the UNESCO-listed Plitvice Lakes National Park. Located about 130 kilometres (81 miles) from Zagreb, the Plitvice Lakes day trip features amazing walks on scenic trails amid the dense forest overlooking the azure-green waters of Plitvice Lakes, cascading waterfalls and shimmering streams. The day trip begins with a pickup from your city hotel and onward to the park for a leisurely exploration of towering forest trees, wildlife, rare flowers along forest trails and wooden bridges that bring you closer to the wonders of Plitvice Lakes. In fact, a boat ride on the lower lakes can be arranged to experience its splendour close-up. In addition, the day trip allows guests free time to explore this geological wonder further before returning to Zagreb.
Rastoke & Plitvice Lakes National Park Tour from Zagreb

Duration: 10.0 hour
This day trip makes for a convenient transfer from Zagreb to Split, located about 409 kilometres (254 miles) away. Travellers get to experience a tour of the idyllic village of Rastoke, renowned for its well-preserved watermills on the waterfalls of the river Slunjcica.
Next, the stunning beauty of Plitvice Lakes National Park, a UNESCO World Heritage Site, transports travellers to experience cascading waterfalls, lush forest surroundings and turquoise lake waters. Boat rides can be arranged to view the flora, fauna and beautiful lakes, before travelling to the touristy Old Town of Split.
Private transfer from Zagreb to Split with Plitvice Lakes private tour

Duration: 8 to 10 hours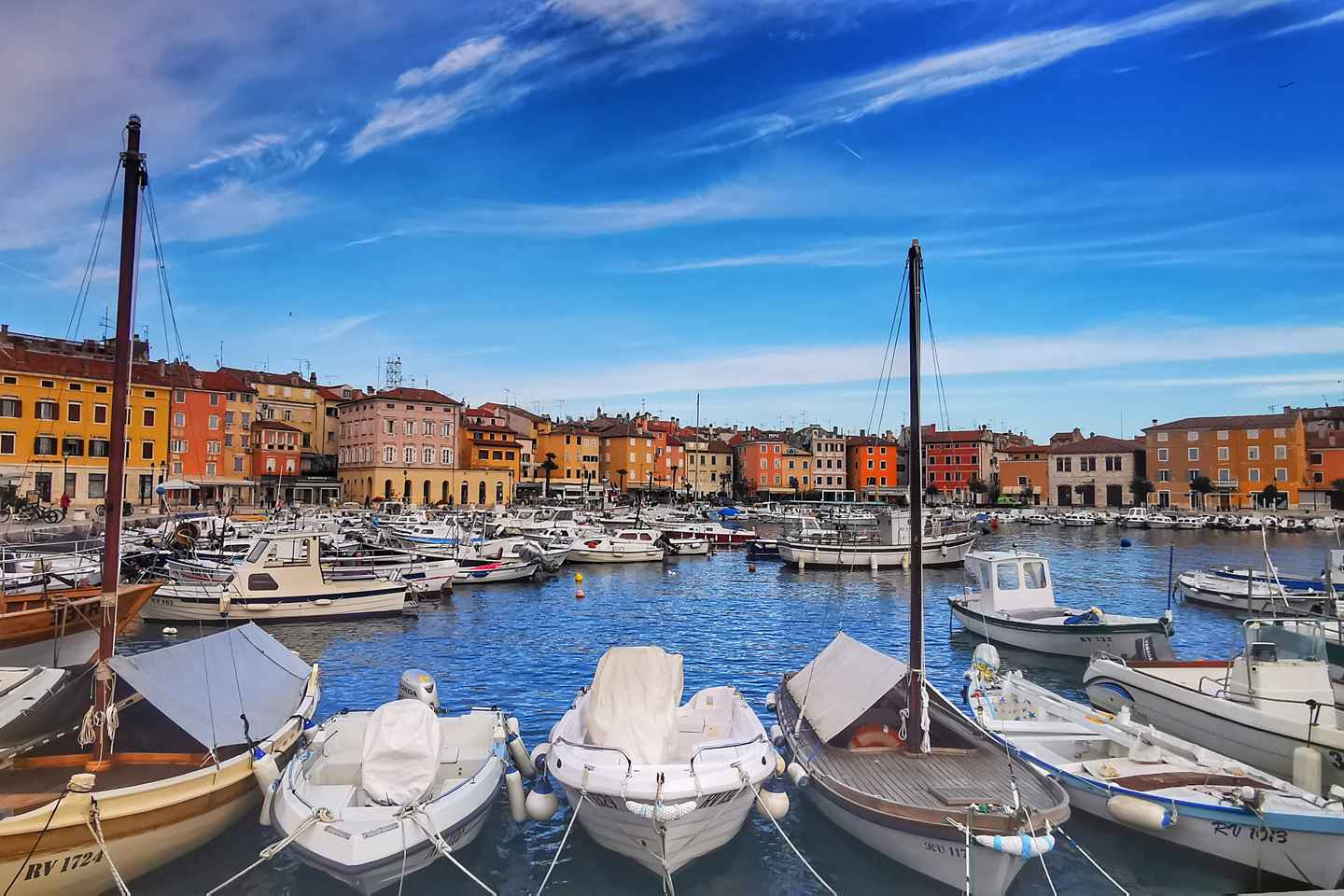 Explore Greek mythology in Istria, famed for its ancient heritage and Roman architecture. The day trip to Pula, the biggest city in the Istrian peninsula, begins with a city tour of its attractions, including the Pula Arena, one of the world's best-preserved amphitheatres and where gladiator battles used to take place. Visit the Temple of Augustus and be amazed by the gates to the city, including the Arch of the Sergii and the gate of Hercules.
Next is an exploration of the city of Rovinj, built on a small island close to the mainland, where Insta-worthy views are everywhere. Finally, journey to the 2000-year old town of Porec, which is renowned for its Euphrasian Basilica, a UNESCO World Heritage Site. Take a stroll to appreciate the Roman architecture preserved to this day.
Istria Day Tour From Zagreb

Duration: 10.0 hour
Located about a three hours' drive from Zagreb, the city of Zadar holds many treasures. The city highlights include the impressive Sea Organ, an experimental musical instrument that plays music by way of the sea waves. Next is the Roman Forum, constructed between the first century BC and the third century AD.
Finally, visitors can explore the Church of St. Donatus, an unusual cylindrical-shaped church that dates back to the beginning of the ninth century. This day trip offers scenic views of the coastal city during the panoramic drive to and from Zagreb.
Zadar Private Day Trip from Zagreb

Duration: 14 hours
Island dreams come true at Brijuni Islands National Park, located on the northern coast of Croatia's Istria region. Soak in the untouched nature of the beautiful Adriatic islands, as this day trip transports visitors on a boat ride for an extensive tour of the region. Lush scenery amidst historic sites and abundant flora and fauna from various parts of the world are some of its attractions. Best of all, this smaller group tour steers you away from the crowds and allows you more time to enjoy the sights.
Brijuni Islands National Park Day Trip from Zagreb

Duration: 12 hours
This day trip to Ljubljana and Bled takes travellers across the Croatian border and into stunning Slovenia, located about 231 kilometres (144 miles) from Croatia. What will take your breath away is the magnificent capital, Ljubljana, and Lake Bled with its majestic waters surrounding the 12th-century Bled Castle. A walking tour around Ljubljana brings you to the sights, sounds and scents of interesting neighbourhoods, interspersed with bustling streets that lead to iconic landmarks and attractions.
A short drive away is Lake Bled, where a boat ride will take you to Bled Castle to explore the grounds and castle interiors. Not to be missed is the journey to the castle's top to experience the awe-inspiring views of the lake and landscapes all around.
Zagreb to Ljubljana and Bled Full-Day Sightseeing Trip

Duration: 10 hours
Sightseeing in Belgrade holds many surprises, as travellers will be impressed by the historic attractions that the capital city of Serbia has to offer. Located about a four hours' drive from Zagreb, this day trip includes a visit to the famous St. Sava Temple, the largest Serbian Orthodox church. After that, explore the ancient site of the Belgrade Fortress, built on a white ridge above the confluence of the River Sava and Danube.
Next, visitors can stroll along the pedestrian zone of Prince Michael Square and Republic Square. Finally, an exploration of Skadarlija Street offers the delights of sampling local dishes and enjoying Belgrade's atmosphere.
Bustling Belgrade Day Tour

Duration: 12 to 14 hours
Make your holiday travels majestic with a day trip to Kumrovec Trakoscan Castle and Varazdin. This day trip is a ten-hour tour from Zagreb that explores centuries of Croatian heritage. A visit to Kumrovec, the birthplace of Marshal Josip Broz Tito, the president of Yugoslavia, will reveal the leader's background and typical village architecture.
Undoubtedly, Kumrovec Trakoscan Castle is one of Croatia's most beautiful castles and is surrounded by lush landscapes and clear waters. Next, discover the city of music, baroque and flowers, known as Varazdin or Little Vienna, where the town's rich history and culture are celebrated in its many churches, palaces and monasteries.
Zagreb to Kumrovec Trakoscan Castle and Varazdin Full-Day Tour

Duration: 10 hours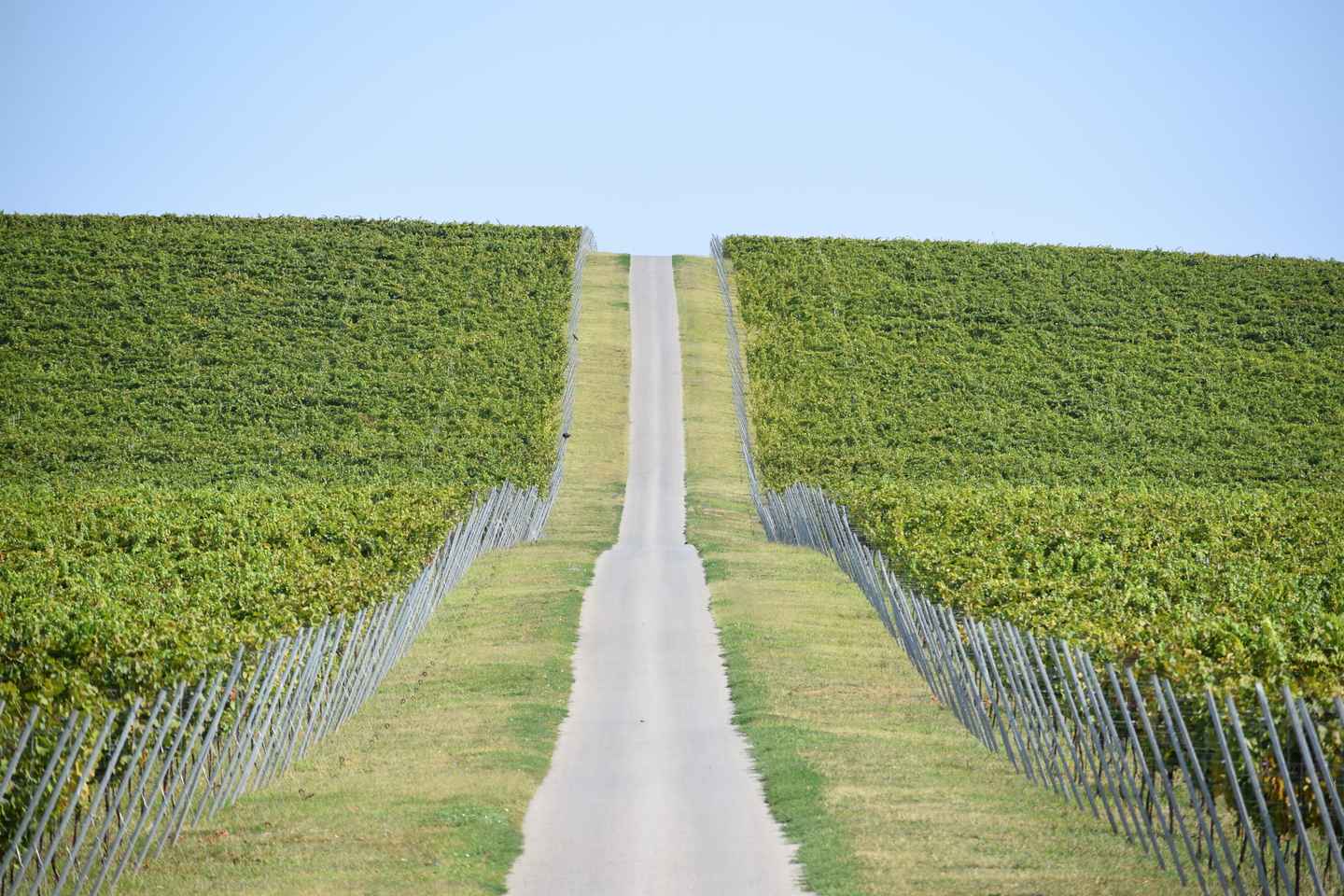 Sip the finest wines on this day trip to Baranja, the Land of Wines, where breathtaking vineyards, wheat fields and rivers greet you. Step into the village of Karanac, where the locals welcome guests with warm bread and local meat delicacies. Next on the itinerary is the Village Museum of Traditional Crafts, which features Baranja's heritage and arts. Subsequently, a cooking demonstration of a traditional meal over an open fire is showcased, while guests sample three varieties of exquisite wine from the region's oldest wine cellar.
Finally, explore Kopački Rit Nature Park, also known as the Amazon of Europe, to discover the 18th-century fortress of Tvrđa before returning to Zagreb.
From Zagreb: Baranja Land of Wines Tour

Duration: 10 hour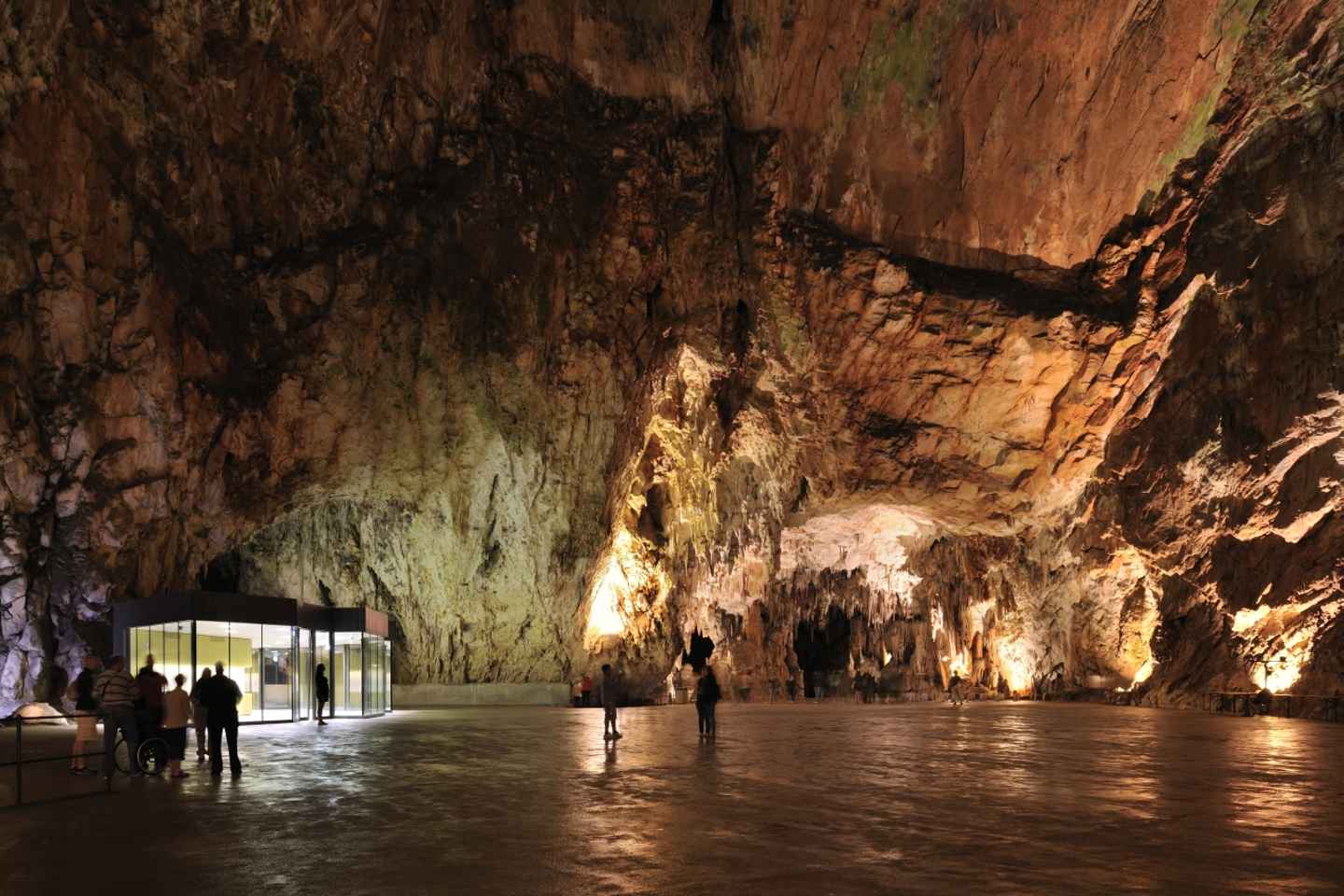 Enchanting describes Postojna Cave and Predjama Castle, one of Slovenia's top natural attractions that's located about 187 kilometres (116 miles) from Zagreb. Postojna Cave is the only cave in Europe that has a two-way railway specifically designed for sightseeing, as well as exploring the cave's marvellous rock formations and natural galleries. Another must-see is the in-cave aquarium, which is home to the endemic olm or aquatic salamander, the world's largest trogloditic amphibian.
A short drive away is the dazzling, Renaissance-era Predjama Castle, which dates back to 1570. Built within a cave mouth and next to a vertical cliff, the castle's history and design will surely impress.
From Zagreb: Postojna Cave and Predjama Castle Tour

Duration: 9 hour
Jet off to Zagreb, Croatia, to experience some of the best day trips
We all dream of a faraway vacation. Make your dream a reality by booking one of these day trips from Zagreb, Croatia, to make your vacation spectacular. After all, travel makes one richer in experiences and this starts in the delightful city of Zagreb.
Disclosure: Trip101 selects the listings in our articles independently. Some of the listings in this article contain affiliate links.
Get Trip101 in your inbox
Unsubscribe in one click. See our privacy policy for more information on how we use your data