As the capital of Spain, Madrid is almost bound to have some of the best restaurants and bars in the whole country. After all, if Spain is known for its incredible food, how could its capital city be less than a heaven for foodies? There's one thing you need to know about Madrid: this city never disappoints. It doesn't matter what you're looking for: be it entertainment, cultural events or just the best stay of your life, this city will give you exactly what you want. In terms of food, it will give you more than what you want: it will offer you what you didn't even know you wanted.
The best and quickest way to discover Madrid's food culture is to hop on a food tour around the city. This kind of tour will allow you to be guided through the city's best restaurants and bars, serving the tastiest of Spanish dishes. You'll get to meet new people if you're on a group tour, but you can also take a private one, which will give you access to a number of pre-paid restaurants you can try with your travel companions. Let's take a look at the 10 best options for food tours in Madrid, shall we?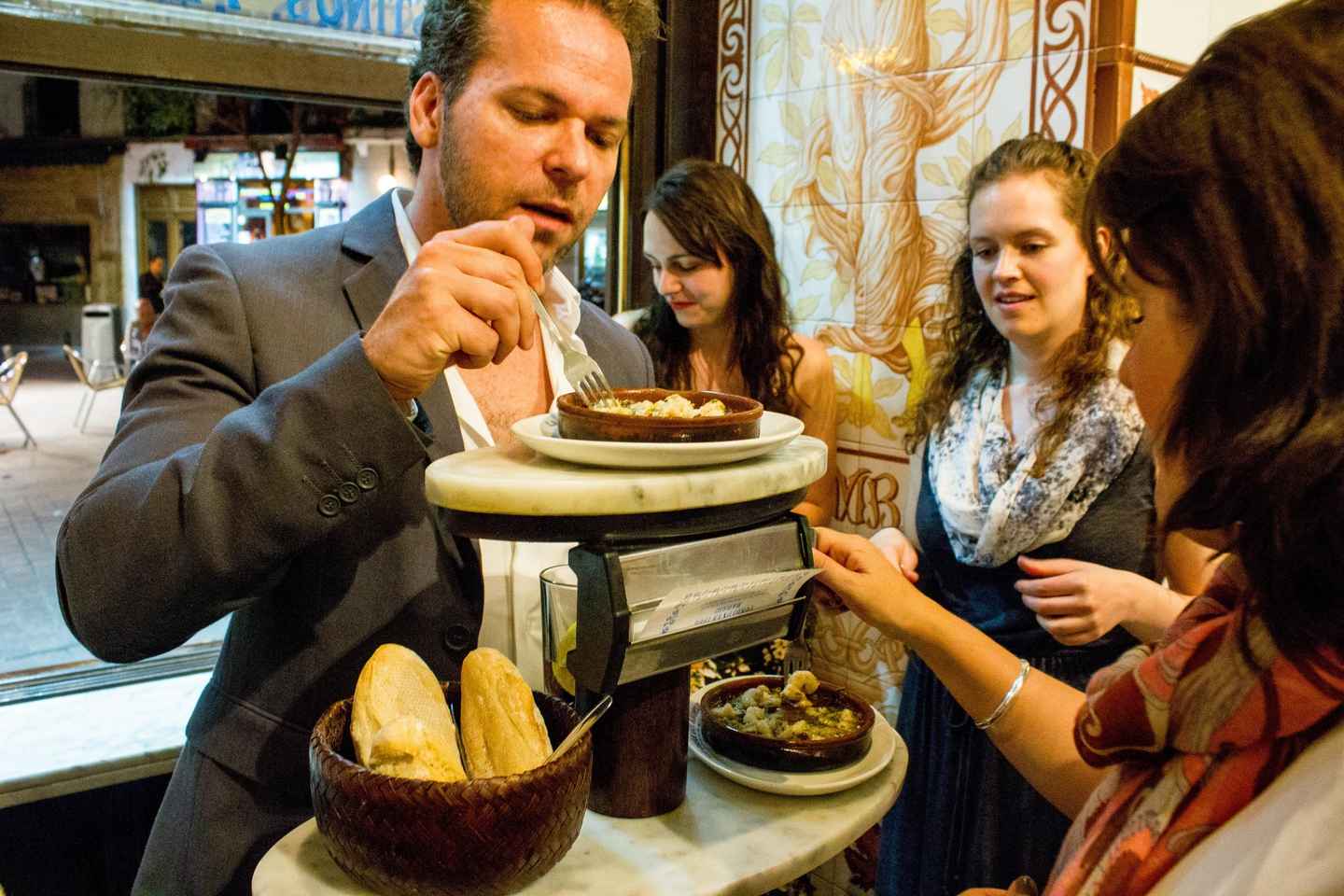 This tour will take you on a journey through Madrid's centenary bars and allow you to discover more about the city's history and culture. Your guide will lead you to Madrid's hidden spots, which are often unnoticed by tourists, and you'll get to try the city's typical dishes and wines, alongside Madrileños. This is the ideal tour for the foodies who are also wine lovers.
Madrid: Wine and Tapas Walking Tour

Duration: 3 hour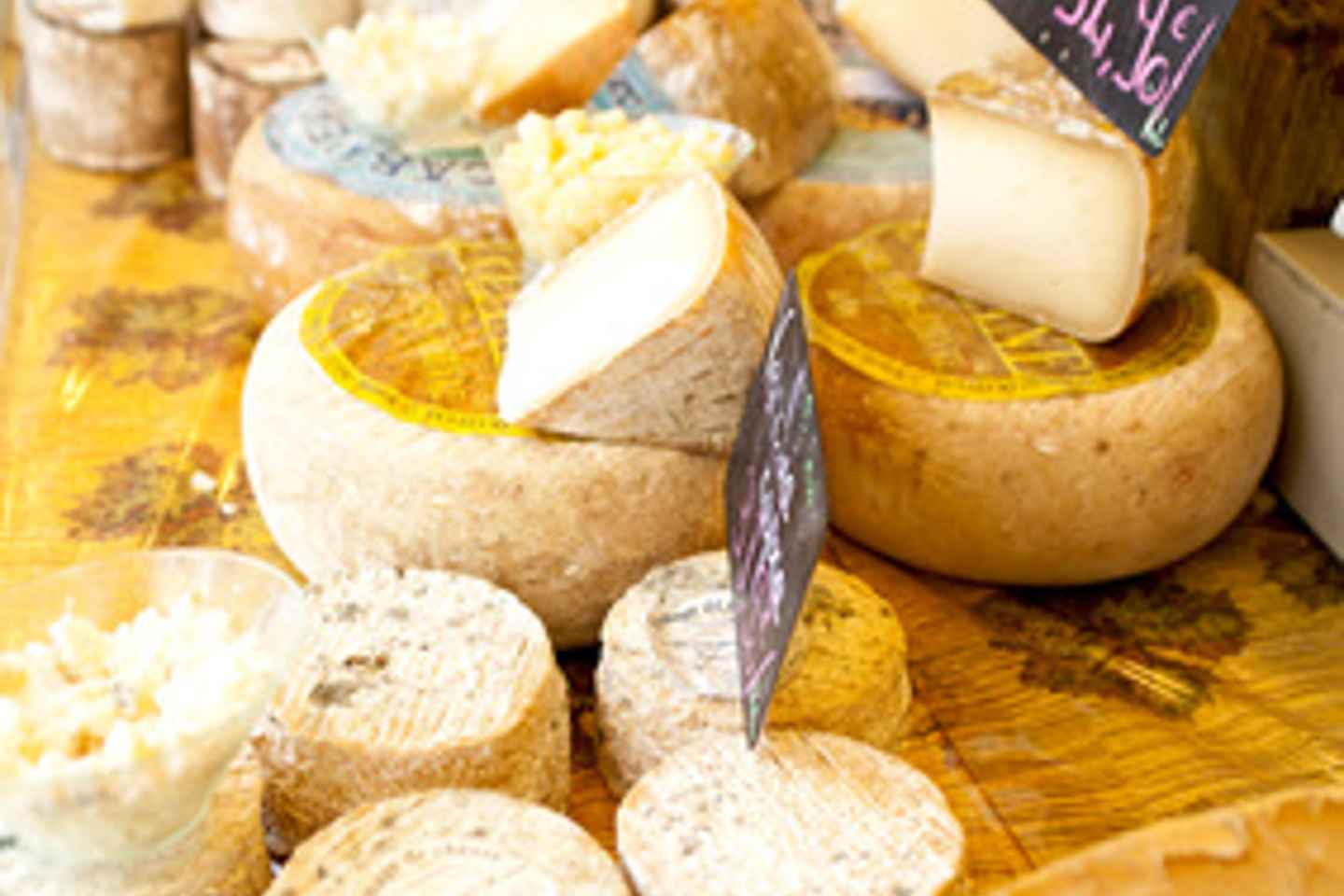 The Gastronomix tour will guide you through Madrid's oldest bars, taverns, and markets, where you'll have the chance to experience Madrid's traditional way of life and learn the difference between tapas and pintxos. This tour includes a stop at seven different food venues and lasts for six whole hours of flavours and fun. Is your stomach ready for this much food and drink?
Madrid: History & Culture Private Tapas Tour

Duration: 6 hour
Are your taste buds in need of a surprise? Hop on this two and a half hour walking tour and you'll get a gourmet experience like never before. You'll visit the best eateries in the centre of Madrid, including a 18th-century mansion and a historic tavern, and your taste buds will thank you. Try all the regional specialities, like Iberian ham, manchego cheese and 'croquetas' and the finest Spanish wines. Learn how to eat like the locals and discover Madrid in the best and tastiest way.
Madrid Old Town Gourmet Tapas and Wine Tasting Walking Tour

Duration: 2 to 3 hours
Go on this tour and you're guaranteed to explore Madrid as it should be explored: by foot and by scrumptious bites. Learn about and taste Madrid's cuisine on this four-hour tapas walking tour, through three of Madrid's neighbourhoods: sample tapas, meet the people in your small group and visit a local market, where you'll get an introduction to Madrid's best specialities. Doesn't this sound great?
Madrid Market and Tapas Walking Tour with Lavapies Visit

Duration: 4 hours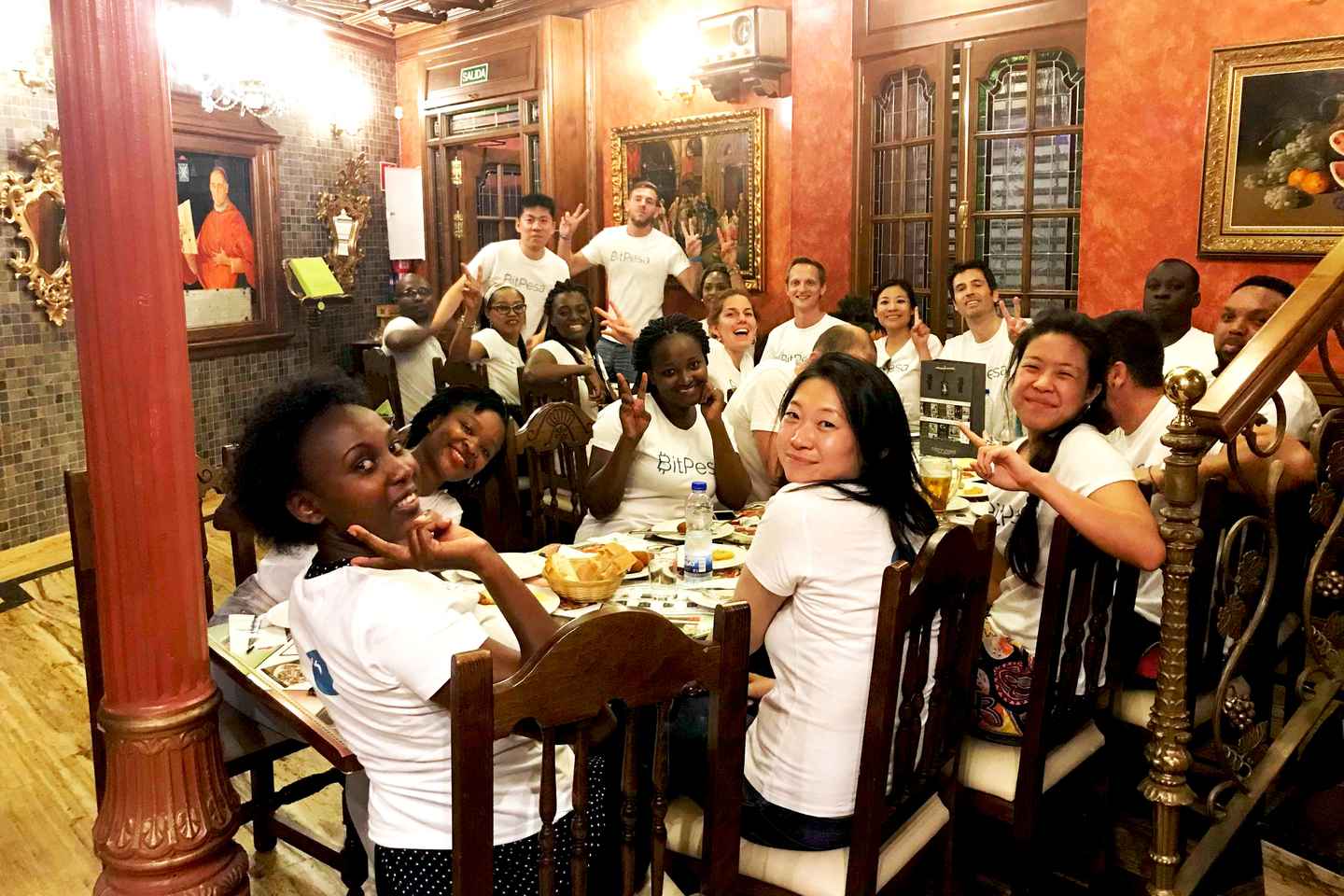 Shh, don't tell anyone: this tour will reveal some of Madrid's best-kept secrets and then bribe you with delicious tapas and drinks, so you don't go around spilling the beans! Fall for it and enjoy the discounts and free shots in three traditional bars around the city, whilst listening to the stories about Madrid. This mysterious tour will set the best tone for your visit!
Madrid Mysteries and Tapas Tour

Duration: 4 hour
How about trying some Spanish churros with chocolate, then going on a pub crawl, and then attending a professional flamenco show? Now, that's a different experience. This is the perfect tour for you if you really want to explore Spanish culture, as well as its delicious food. You'll get to try madroño liqueur in a chocolate glass at one of Madrid's best pubs and then go on to try something entirely different at another.
After the churros and drinks, you'll get to see something you shouldn't miss if you're in Spain: a flamenco show. Allow yourself to be dazzled by the sound of clapping and the melody of the guitar and learn about one of the most special and beloved arts in the country.
Madrid Flavors and Flamenco Tour

Duration: 4 hour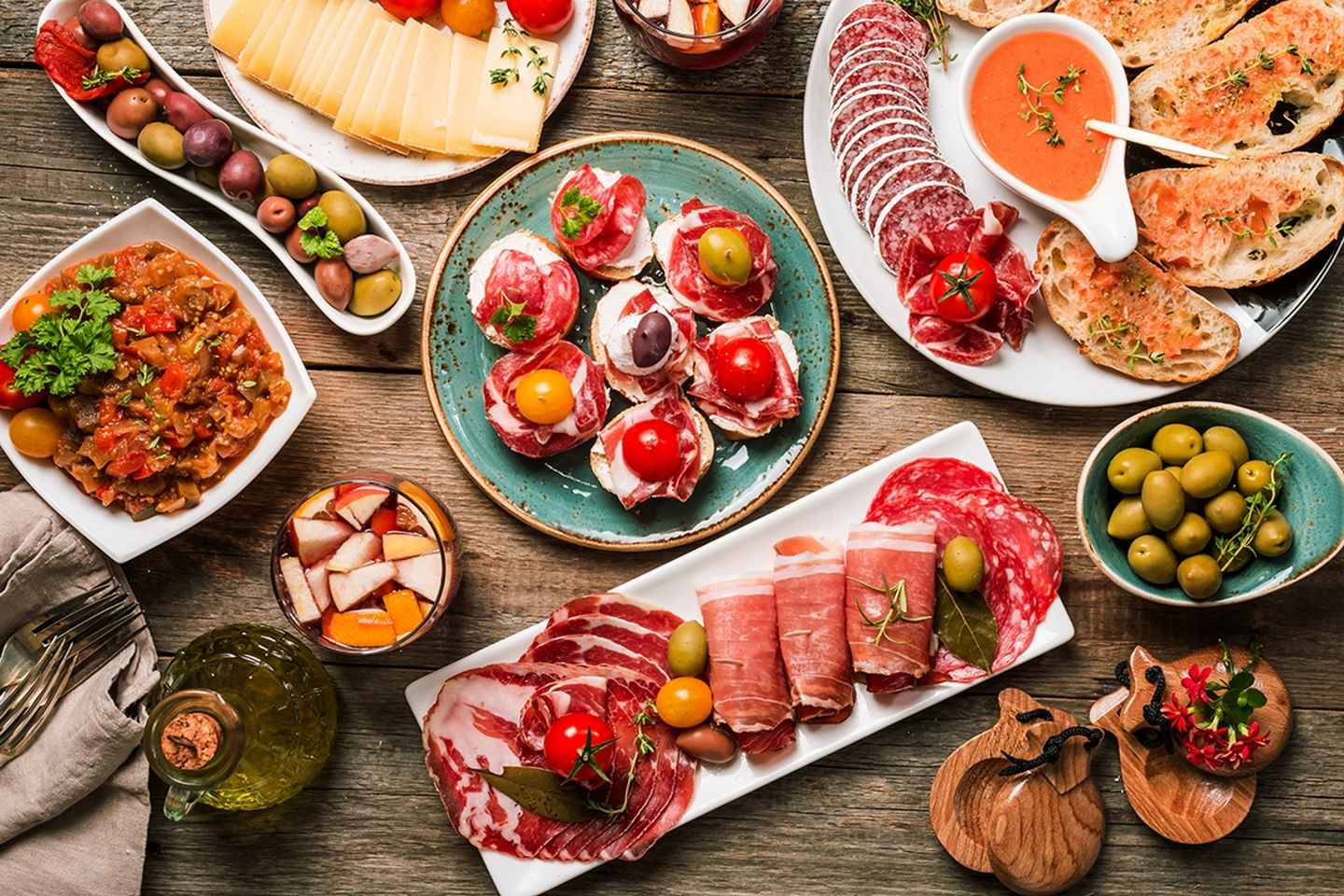 This tour will take you on a culinary journey through Spain, not just Madrid. You'll go on a three-hour walking tour (don't worry, you'll replenish your energy with amazing food) and visit three of the best traditional tapas bars in the city, where you'll get to try the best of the Spanish tapas and learn how each one of them is made. You'll be served traditional cocktails, as well and find out the trick to pour a true Asturian cider! This is one of the best tours you can take if you want to mingle with the locals.
Madrid Tapas Experience Walking Tour

Duration: 2 hour
This is the right tour for you if you don't care too much about going on a tour with a group and just want to experience Madrid with whoever is travelling with you. This private and authentic tapas tour allows you to go on a three-hour tour through the city, guided by a local, who will take you to a series of tapas bars, where you'll get to try the most delicious tapas and drinks. This personalised experience is a more intimate way to see and taste Madrid.
Private and Authentic Tapas Tour in Madrid

Duration: 3 hours
This one-hour long self-guided audio tour through Madrid will take you to the famous San Miguel Market and guide you through the different stalls, teaching you about sherry wines and introducing you to their sublime taste. Allow yourself to feast on its intense flavours and feel free to compliment your sherry wine with the delicious tapas being served at the market. This is a unique way to learn about this particular beverage, the market and Madrid itself!
San Miguel Market: Sherry and Tapas Tasting Tour in Madrid
If you're a beer aficionado, this tour is definitely the one you should take. The Madrid beer and tapas tour will guide you through Madrid and take you to two different bars, a brewpub and a beer shop, where you'll get to taste typical Spanish craft beer, as well as tasty tapas. How great does this sound to you, beer lover?
Beer and Tapas Tours
Madrid: Where food tours are always tapas tours
This is what you have to know about all of the food tours available in Madrid: there is not a single one that is not about tapas and when there is (see section 2), you're going to want to try them anyway. Tapas don't let you get tired of them: there are so many different types, with so many different flavours, making the options are endless. That's why food tours in Madrid take you through a culinary journey through tapas and drinks because these two elements are what Spanish cuisine is all about. Explore Spain's capital bite by bite and try as many dishes as you can because you only live once and you can exercise after.
Disclosure: Trip101 selects the listings in our articles independently. Some of the listings in this article contain affiliate links.
Get Trip101 in your inbox
Unsubscribe in one click. See our privacy policy for more information on how we use your data