Budapest has always been one of the top destinations for world travellers. It is not only a haven for architecture enthusiasts. The charming man-made cityscape that entwines with the calming river Danube brings in an effortless romantic vibe, while the colourful markets and night pubs give different sensations. Unlike Vienna or Prague, this beautiful capital of Hungary doesn't rip your wallet, making it a safe option for people of all ages and classes. The only problem comes from the long list of activities. The city has too many attractions, from historical buildings, healing thermal waters, to the nightlife experience. Here, we try to narrow down a few options of guided tours for you to decide. Whether you are a first-timer or a veteran visiting Budapest, these activities can help you explore the city like never before. Scroll down, read carefully, and choose the best GetYourGuide tours in Budapest, Hungary.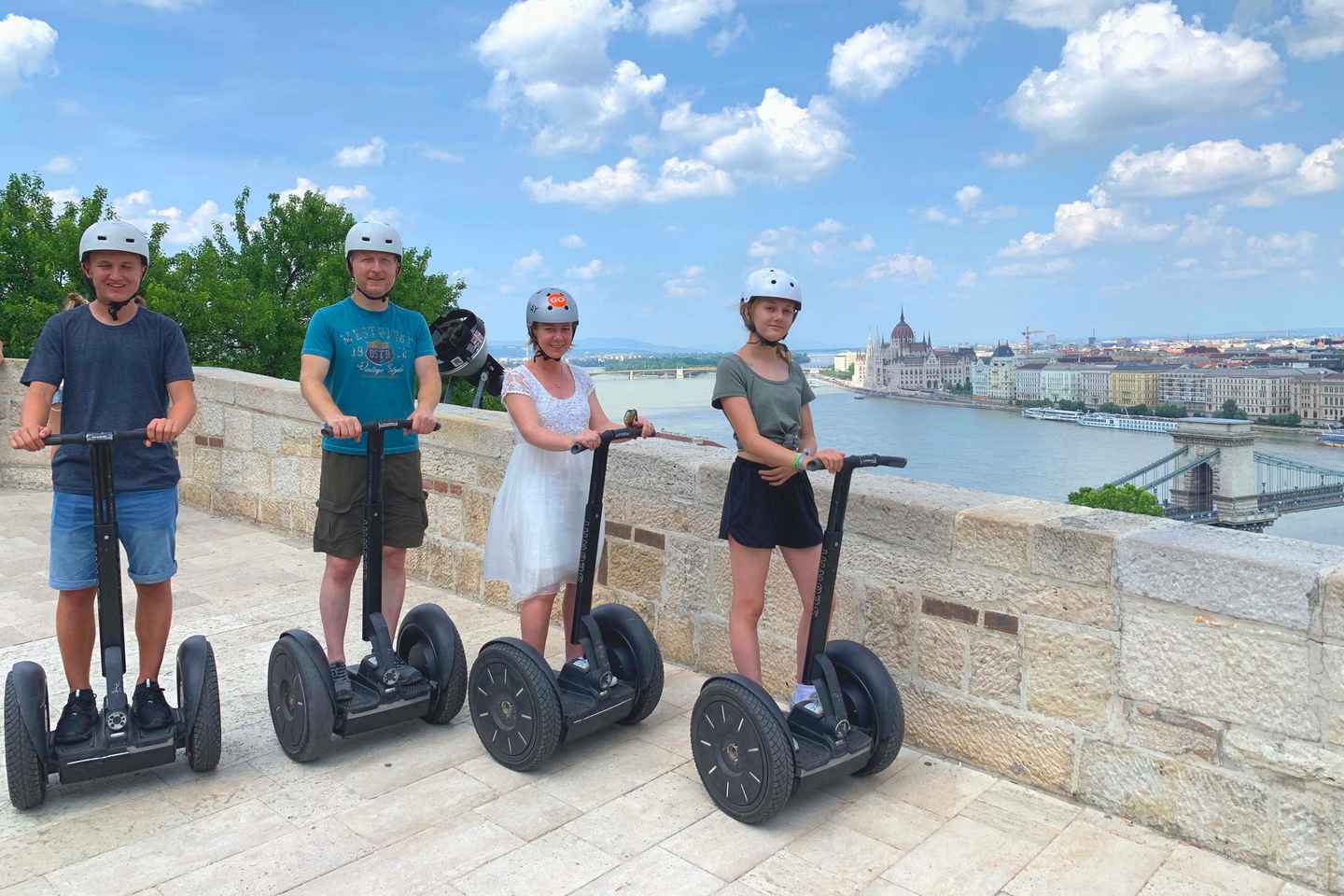 In a place filled with architectural treasures, what can be more fulfilling than a trip around the city with a professional guide? An individual Segway is provided with a dedicated training session that helps you to take control and explore the downtown area. In this 90-minute experience, the guide will take you to see attractions like the Hungarian Parliament, St. Stephen Basilica, Liberty Square, the Hungarian State Opera, the Shoes on the Danube Memorial, the 'Central Park' of Budapest's downtown - Erzsébet Square, and the Chain Bridge. Aside from the chance to stop and get plenty of opportunities to take beautiful pictures, you will be introduced to interesting stories, historical facts, and anecdotes unknown to even Budapest experts themselves!
Budapest: 1.5-Hour Fun Segway Sightseeing

Duration: 1.5 hour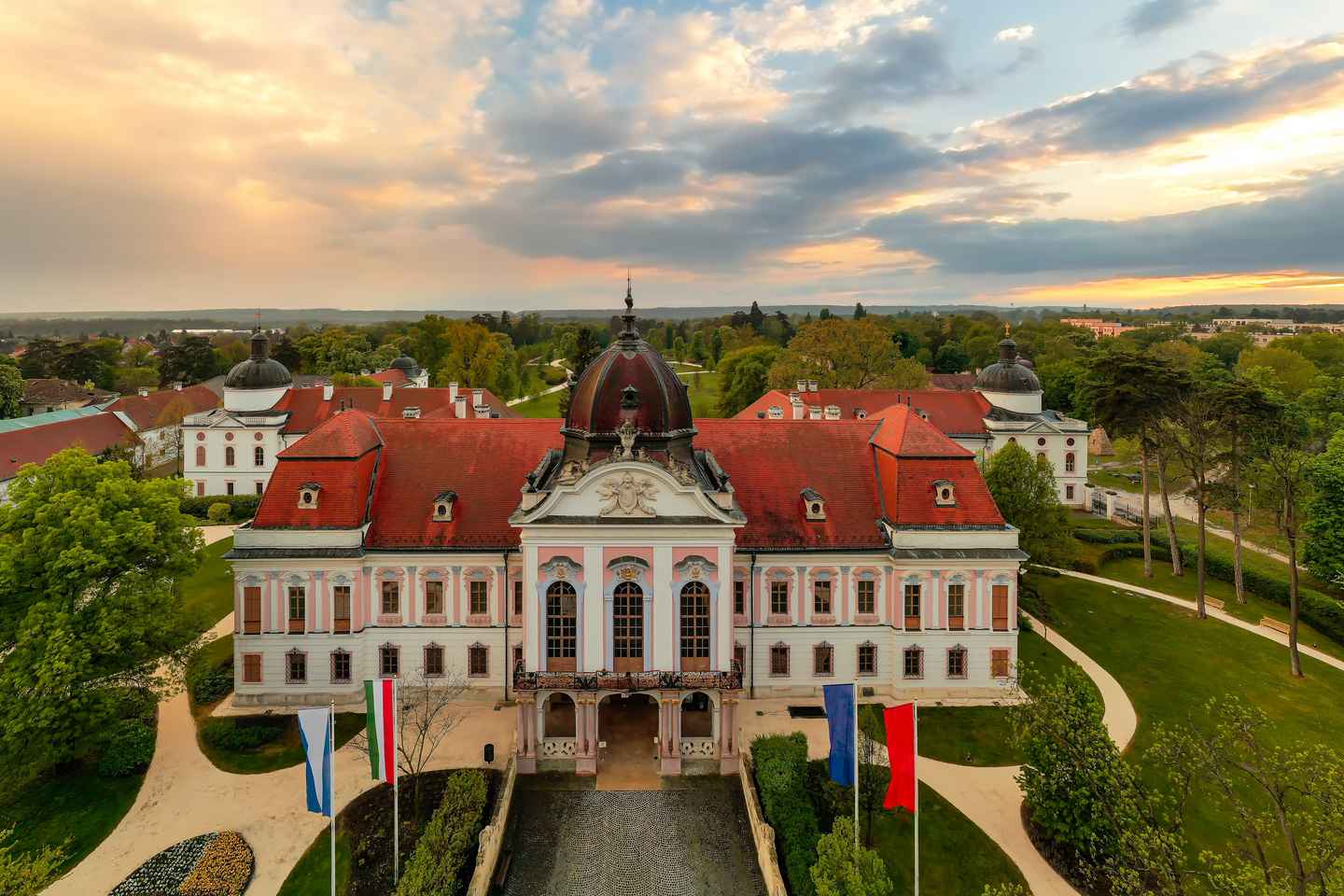 In this world's second largest baroque chateau, tourists can explore the building, admire the photographs and paintings of Sissi, and enjoy a casual walk around the park. The tour starts in Budapest. The guide will take you into a short drive to Gödöllö, where the former summer residence of Queen Elisabeth (Sissi) is located. It is an enjoyable experience where you can get a feeling of royalty. You will walk along the hallways, staircases, and the lovely park the way the Empress of Austria and Queen of Hungary did. This four-hour tour is suitable for those who want to beat the hassle since it is provided in multiple languages and guarantees a return trip to your hotel.
From Budapest: Gödöllő Royal Sissi Guided Tour

Duration: 4 hour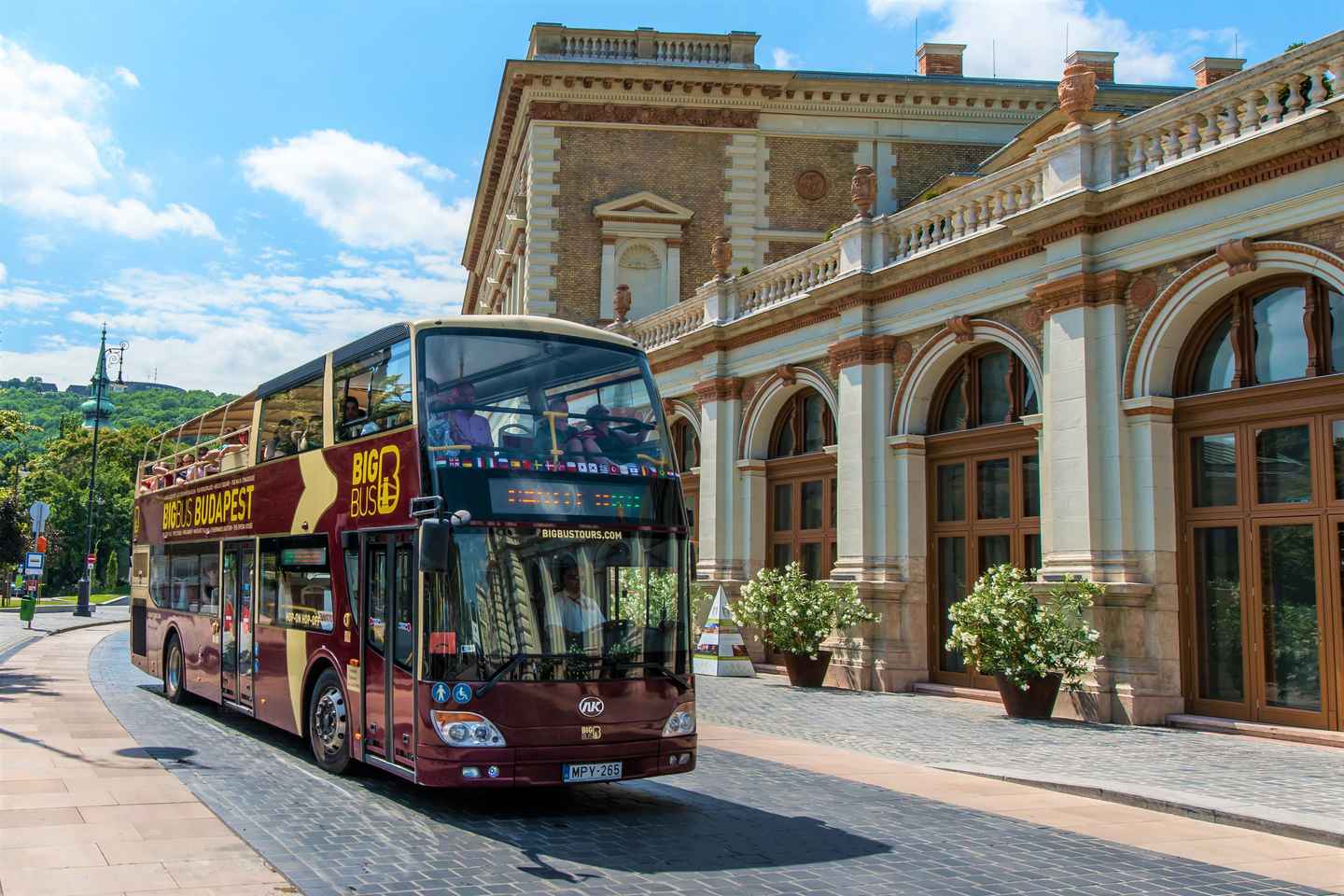 The Hop-on Hop-off double-decker bus is a reliable option for those with tight schedules. It gives you glimpses of introduction to the city from the recorded guide, available in 23 languages. With 39 designated stops at four different routes to the most enchanting landmarks, you can do a quick walking tour on some of the most appealing destinations. It also comes with a complimentary 75-minute river Danube cruise, which allows you to enjoy the cityscape from a different perspective. A one-hour night tour to the beautifully illuminated city is also included in the package. What a way to end the one-day trip!
Budapest: 24, 48 and 72-Hour Hop-On Hop-Off Bus Tour

Duration: 1 day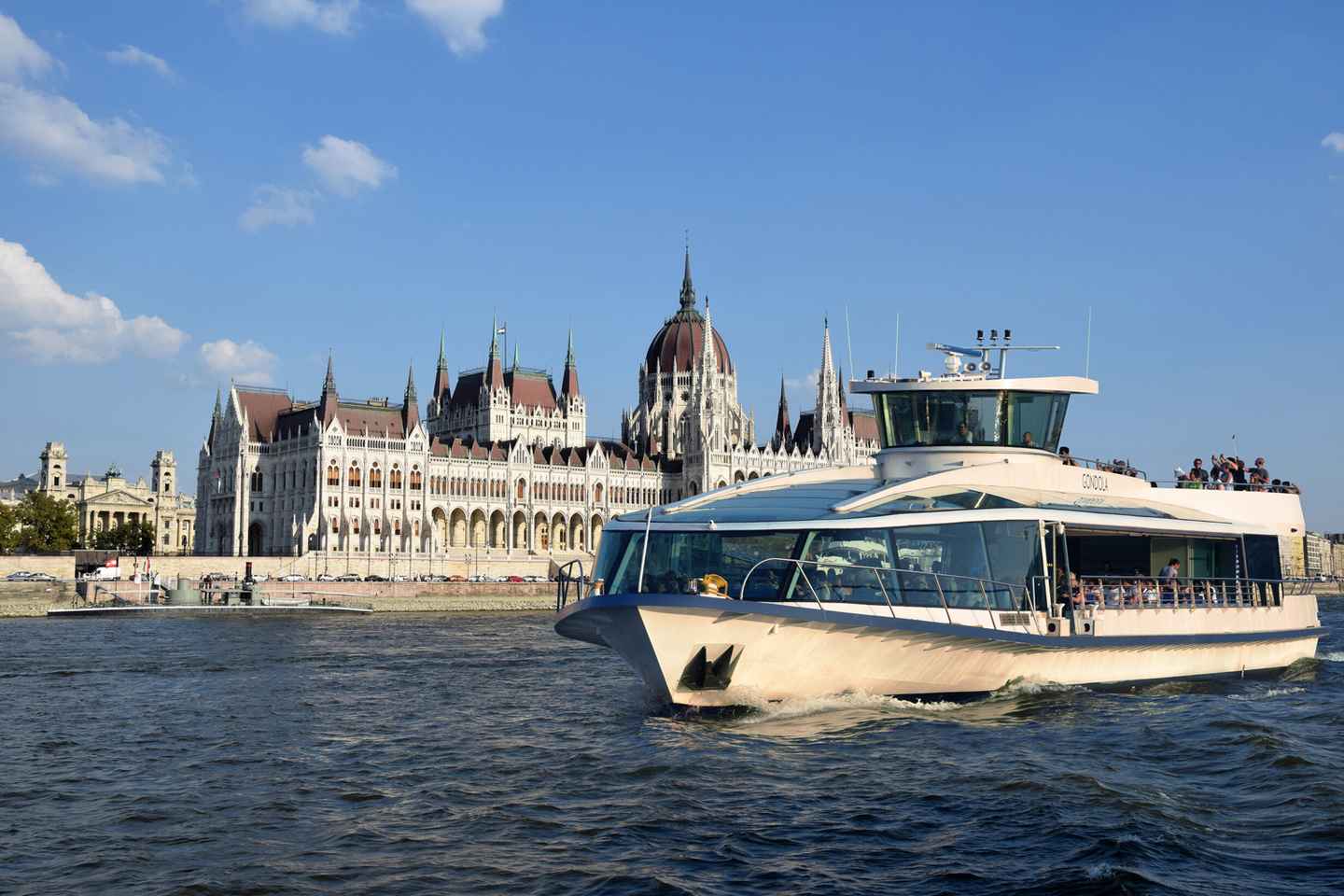 A river cruise never goes wrong in the European cities. Chilling out on a boat that serves a selection of drinks may relax your sore muscles after days of arduous travels. For those who finished exploring the city on land, it is a kind of refreshment to see the buildings from a different point of view. From the 70-minute ride, you can see the Chain Bridge and Elisabeth Bridge, as well as the Budapest Parliament building. An optional visit to the Margaret Island is available in the summer, where you get a free map with recommended walking tours inside.
Budapest: Daytime Sightseeing Boat Cruise

Duration: 70 minute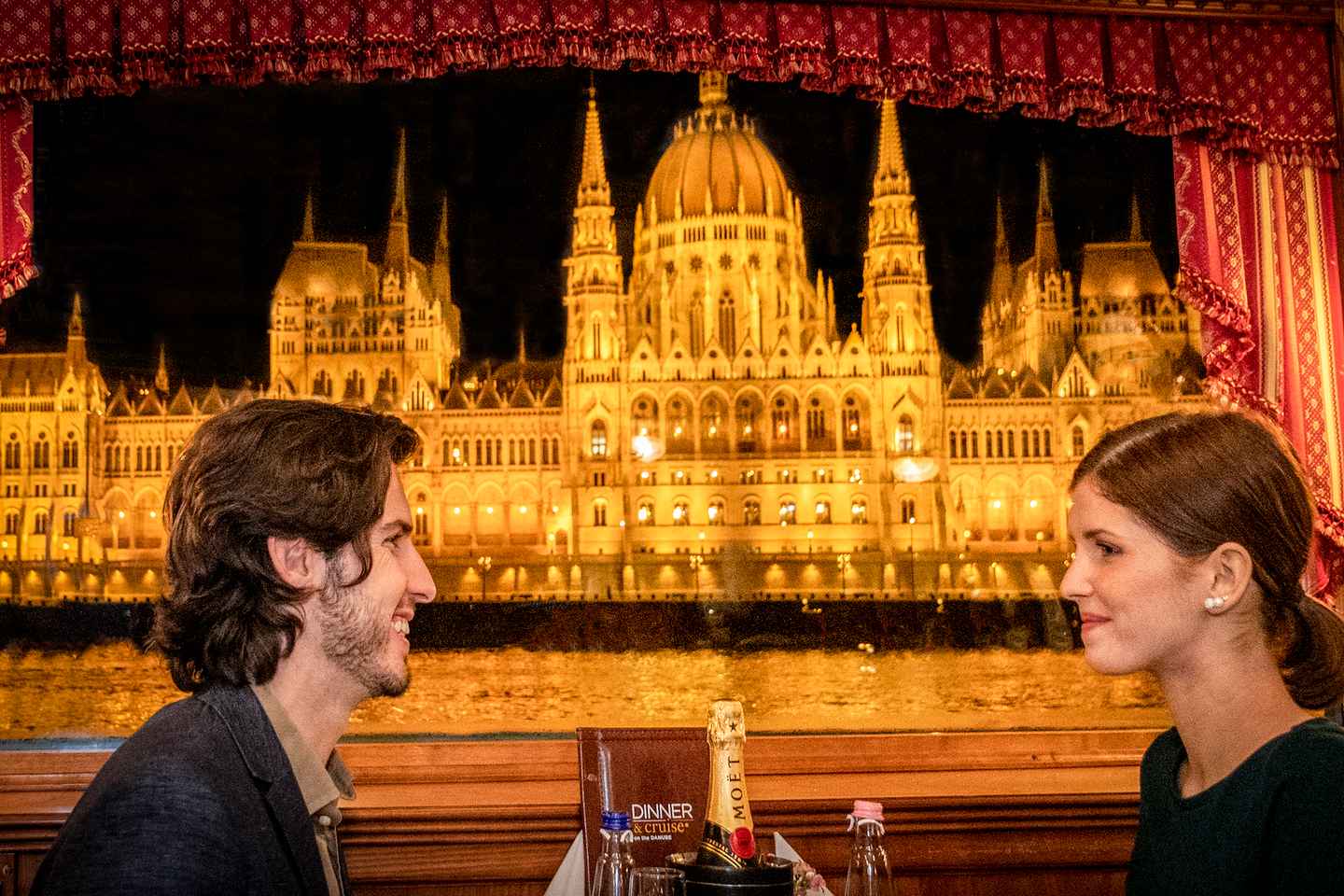 Noted as the UNESCO's World Cultural Heritage Site, the Budapest panorama as viewed from the Danube riverbank is a definite catch. Many tours run this memorable experience with different varieties of activities. This 120-minute program is perfect for those who want to enjoy the dramatic candlelit atmosphere during a romantic dinner, accompanied by soothing live music, performed by three members of the Rajkó Folk Orchestra and Ensemble. The band combines the traditional Hungarian instrument, cimbalom, with string instruments to bring a unique and refreshing atmosphere on board. The live session can be booked with or without dinner to follow your option, and pick-up service to the hotel reception is available.
Budapest: Dinner Cruise with Live Music

Duration: 1.5 hour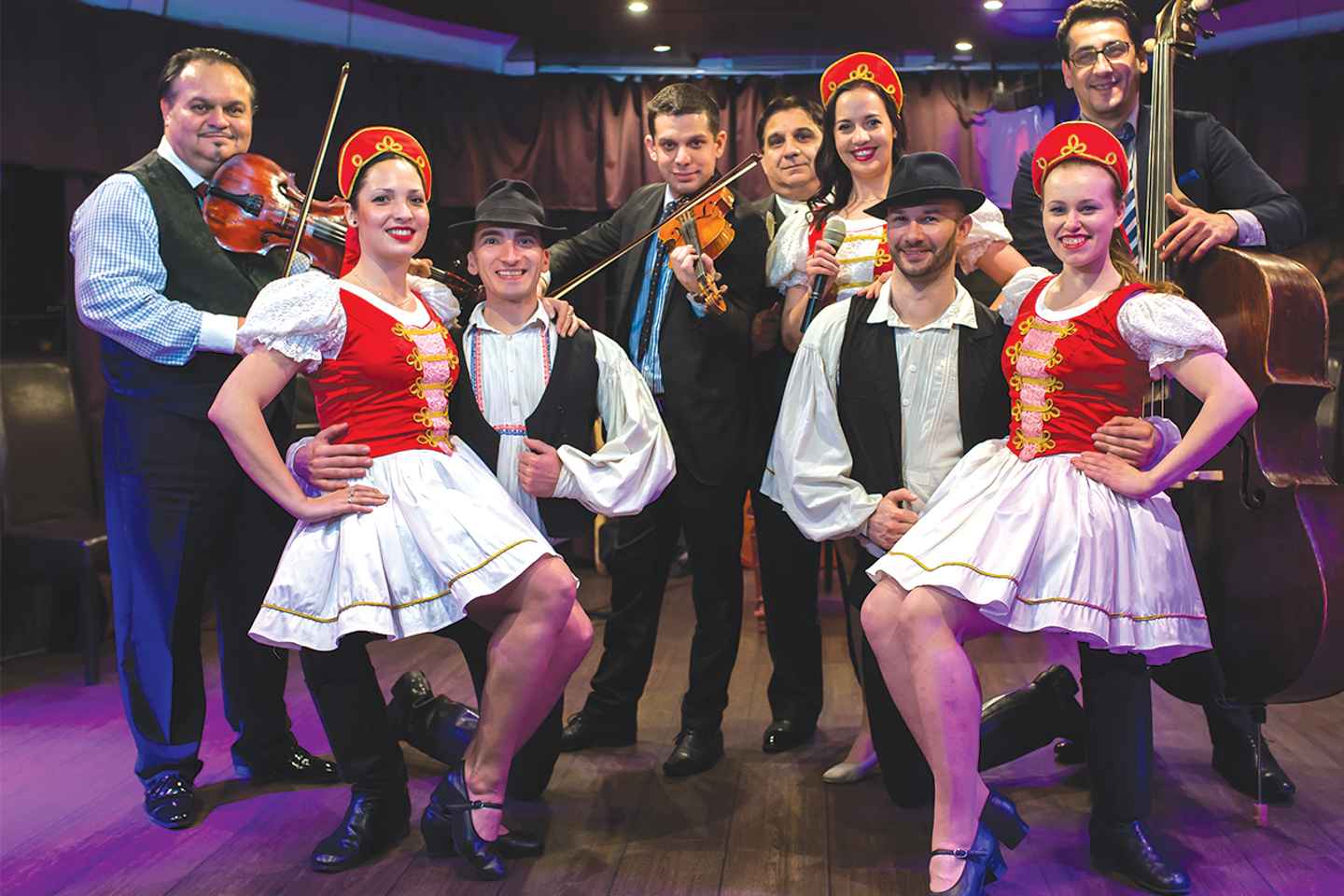 River Danube, the flowing stream that inspires Johann Strauss II to compose the world-known music The Blue Danube, surely cannot be missed on your visit to Budapest. Enjoy the romantic cityscape view that accompanies the four-course dinner prepared by the chef. Gipsy music and folklore dances will incite your evening as the boat sails through the river that separates the cities of Buda and Pest. It is a perfect unwinding experience after a full day of sight-seeing. The set menu of either international or local dishes, followed by a selection of drinks will help you to relax on this unforgettable journey.
Budapest: Dinner Cruise with Operetta and Folk Show

Duration: 3 hour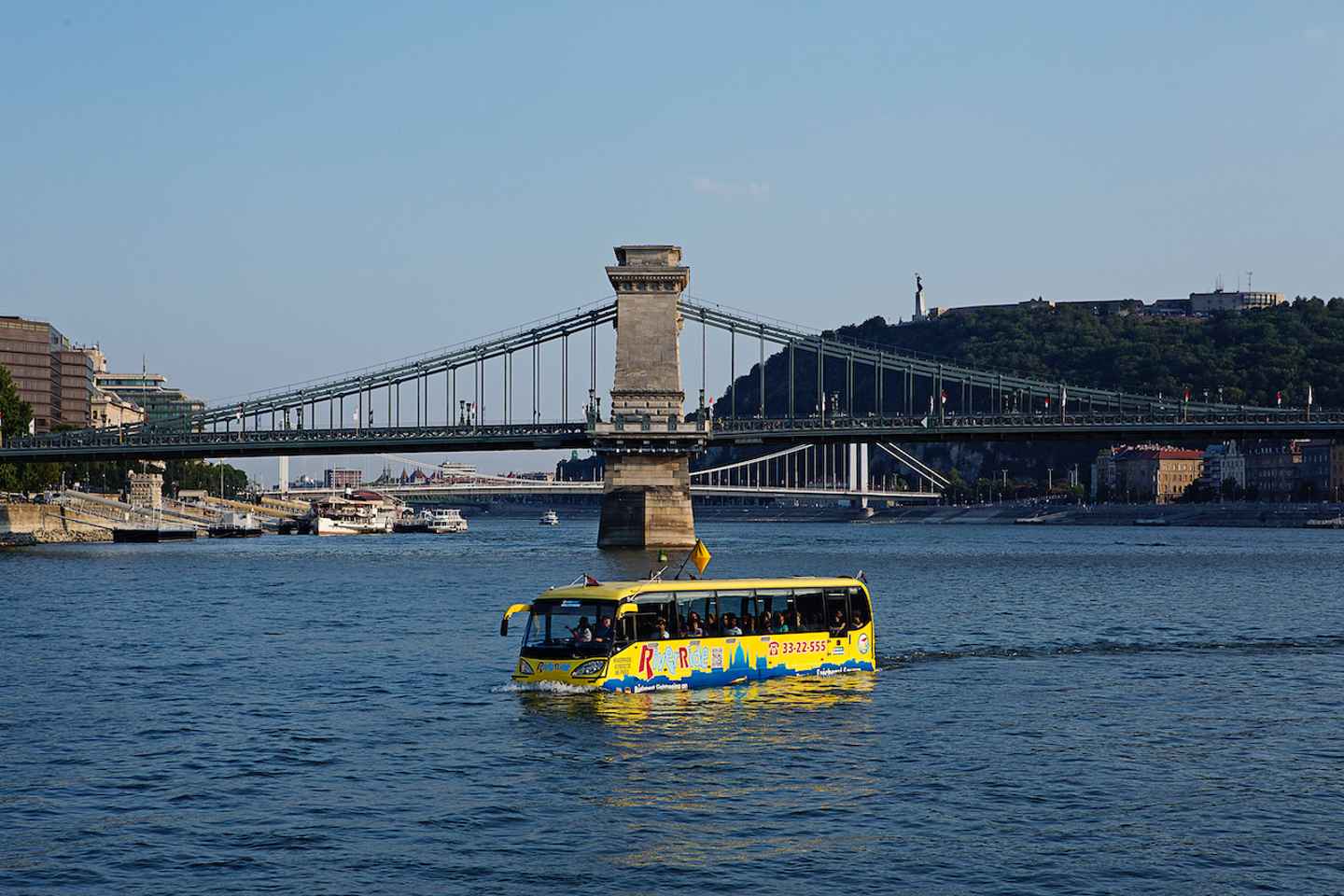 Another solution for travellers with strictly limited time who want to explore the city! With this Floating Bus tour, you don't need to waver between sightseeing on land or a cruise. This 100-minute ride will take you around on wheels, in a fully air-conditioned amphibian vehicle. Take a comfortable seat and see the imperial architectures as the bus meanders along the streets, and get prepared to release a joyful scream as it slides into the Danube. It is a magical experience that can be relished by all ages and the first of its kind in Europe.
Budapest: Floating Bus Tour by Land and Water

Duration: 95 minute
The tour gets a high rating for a good reason. It starts with chocolate fondue at the entrance, followed by a series of Rakoczi paintings before entering the cellar where you can taste the Hungarian liquor, Palinka. You will have the chance to create your own chocolate with a wide selection of fillings, from cinnamon, coconut, to chilis! The tour doesn't end there. An authentic copy of the Stühmer chocolate shop and a tea room with candlelit tables are ready to greet you. Tea will be served there along with chocolate cookies and wine, and a gift pack is waiting at the end of the tour!
Budapest: Chocolate Museum Tour with Chocolate Tasting

Duration: 2 hour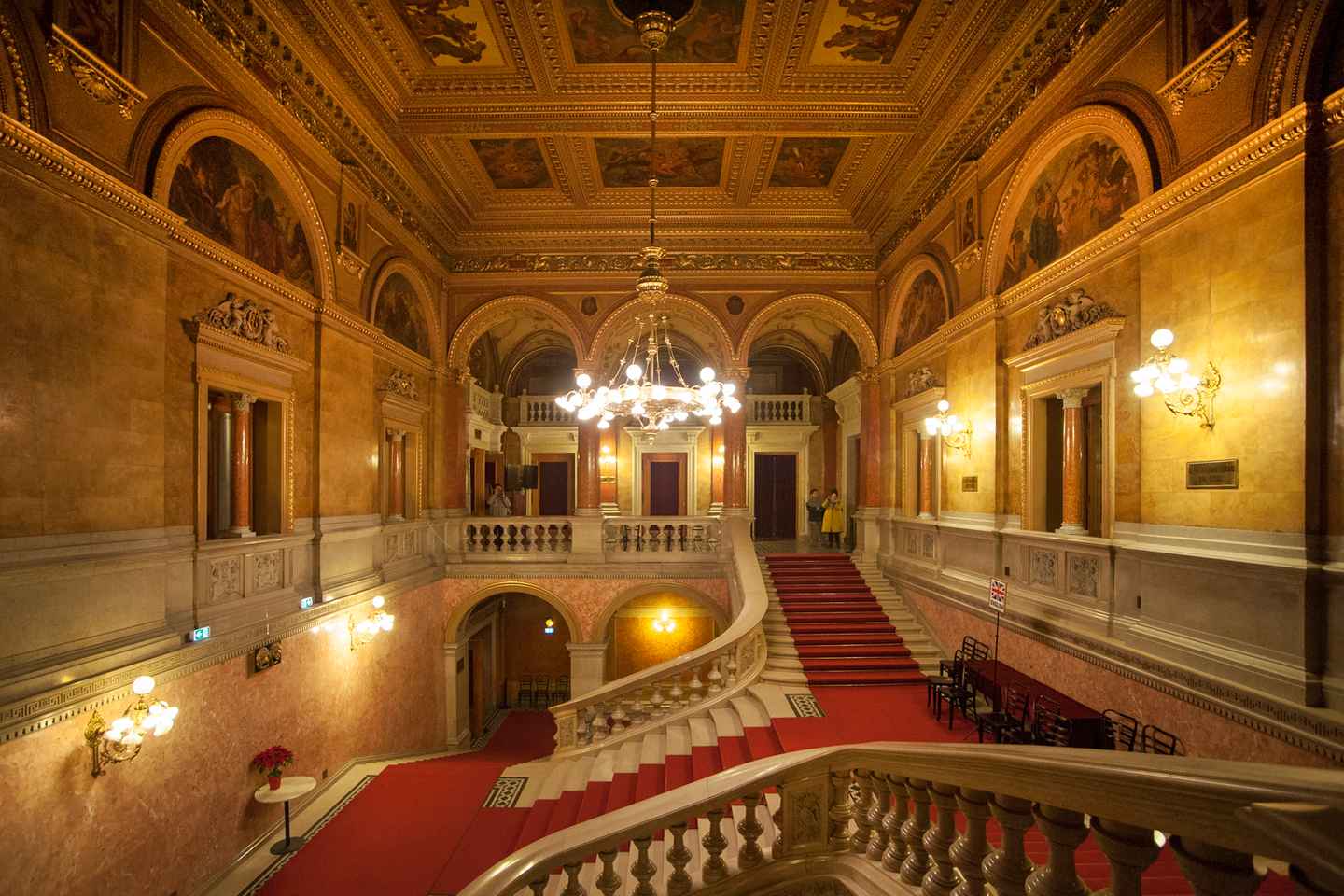 As an architectural paradise, it is impossible to enter each of the historic buildings in Budapest. But, make sure that you visit both the State Opera House and Saint Stephen's Basilica to see the cityscape from its dome. Take this 150-minute tour for a complete experience inside and outside the charming structures and stroll around Andrássy Avenue to learn about its history. You will be delighted by the beauty of Hungarian architecture, history, culture, and the mini-concert showcasing the rich tradition of Hungarian music at the end of the tour!
Budapest: 1.5 Hour Walking Tour, Opera Visit, Mini Concert

Duration: 1.5 hour
The third largest parliament building in the world offers a spectacular architectural fiesta. It was designed by the renowned Hungarian architect, Imre Steindl, who was inspired by the London's Palace of Westminster. It was built in a gothic-revival style, with richly decorated staircases and a great vaulted hall. The building stretches along the Pest side of the Danube river with a total length of 268 meters )0.16 miles). In this 45-minute tour, take time to admire the architectural beauty as well as the Hungarian crown jewels and the Hungarian Holy Crown.
Budapest Parliament 45-Minute Guided Tour

Duration: 45 minute
Time to book the tour
With a complete list of different activities, you are now ready to pack your suitcase and go. Whether you want to travel alone, together with your loved ones, a group of friends, or family, these guided tours are always a safe option to choose. A city like Budapest always springs a tremendous temptation for free explorations, knowing how easy it is to navigate and find many fascinating points effortlessly. But a guided tour guarantees you a deeper meaning and experience. Plus, it never hurts to try something new. Especially in Budapest, where the price isn't as high as other European cities. So, ready to make a reservation?
Disclosure: Trip101 selects the listings in our articles independently. Some of the listings in this article contain affiliate links.
Get Trip101 in your inbox
Unsubscribe in one click. See our privacy policy for more information on how we use your data