Nevada may be known mainly for its wealth as a Silver State, just as much as it is known for the glitz and glam that Las Vegas brings to its fame. However, the state is blessed in terms of stunning natural landscapes too. Rugged mountains divide sagebrush plains, and bowls of emerald waters dot the scenery. Amongst the latter is Lake Tahoe, nestled at Nevada and California's border, boasting 116 km (72 miles) of shoreline in total. Although divided by state borders, this is not the usual lake nor a mere natural feature. Rather, it is a playground of activities. We've put together a guide to Lake Tahoe, Nevada, to tell you everything that you have got to do here, along with a few tips worth remembering. Do check it out!
Things to do / Highlights
The park is divided between California and Nevada. For this article, the focus would be on the eastern shore (Nevada). Here are some activities that you can enjoy here.
Go hiking
The lake's shorelines offer breathtaking unobstructed views of Nevada's shoreline, so hiking through lush greenery makes for an amazing experience. If you're not into hiking, you can go about cycling through the area. Tahoe East Shore Trail, Van Sickle Bi-State Park, Sand Point Nature Trail, Monkey Rock Trail, and Eagle Rock Hiking Trail are amongst the top choices.
Relax at the beach
There are quite a few amazing spots that you can head to. However, remember that you'll have to hike a bit to reach them. Sand Harbour State Park features beaches where you can spend a chill time. Some of them offer scuba diving, boating, picnicking, kayaking, fishing, and sailing facilities. Or you can always simply unwind on the shores! Nothing boring about that!
Enjoy skiing
The peaks surrounding Lake Tahoe have several ski resorts to boast of. Heavenly Ski Resort, Homewood Mountain Resort, and Squaw Valley Ski Resort offer fantastic ski runs and other facilities, ideal for skiing pros and novices alike. You'll even find some gentle snow bowls for those wanting to take it easy. The resorts see the most number of skiing enthusiasts in mid-November to mid-April.
Relish gorgeous aerial views
Heli-Vortex offers fantastic helicopter tours of Lake Tahoe. The pilots manning these aircraft are professionals, so you can be assured of some gorgeous views with minimal risk involved.
Try your hand at gambling
How can you be in Nevada and not partake in its most famed offering—gambling? Head to Stateline, which is touted to be the area's gambling centre. Harveys Casino, Lakeside Casino, Hard Rock Hotel & Casino Lake Tahoe, and Casino at Harrah's are a few top contenders where you can get them monies rolling.
Go camping
Lake Tahoe is a popular spot for camping, offering breathtaking views of the lake, amidst lush greenery. Nevada Beach, Lake Tahoe KOA, and Zephyr Cove are amongst the ones that campers usually opt for. While some of the sites at these campgrounds offer lake views, some are right by the beach. Check out their respective websites for more details.
Travellers tips
Choose the right time
Spring and fall seasons see the least crowd at Lake Tahoe, so you can enjoy a laid-back time during these months. However, you may find some facilities shut. On the other hand, July, August, and December welcome the most number of tourists, so the place can get quite packed. This is also when all ski resorts are open.
Beat the crowds
If you're planning to head there during peak season, remember that it gets crowded very quickly. You may have trouble finding parking for vehicles, or you may not be able to enjoy certain activities, such as hiking or chilling at the beach. It's best to start your day as early as possible.
Go prepared
Activities at Lake Tahoe would involve a bit of outdoorsy streak in you. It's best that you prepare yourself for toughing it out a bit. Carry essentials (torch, bug repellant, towels, water, sunscreen, etc.), dress appropriately (sturdy footwear and comfortable clothes), and bring along camping stuff (if you're planning to go camping).
Plan wisely
There's so much do and see here that it's best you do your research well and narrow down the activities you'd like to cover beforehand.
Check weather conditions
It is essential that you keep a close tab on the weather conditions in the area before you start your travel. Adverse weather conditions may impact the use of roads. Some open-air activities may also become problematic. This is especially true for travellers planning to visit in winter.
How to get there
By car
This is the most convenient and feasible means of getting to and around Lake Tahoe. You can either drive down in your private vehicle or rent one locally. If you're planning a winter travel, renting SUVs or one of the larger vehicles is recommended.
By shuttle
Shuttle services are offered by almost all hotels. If you're staying at one of the ski resorts, the staff will take care of your travel to and from the ski runs.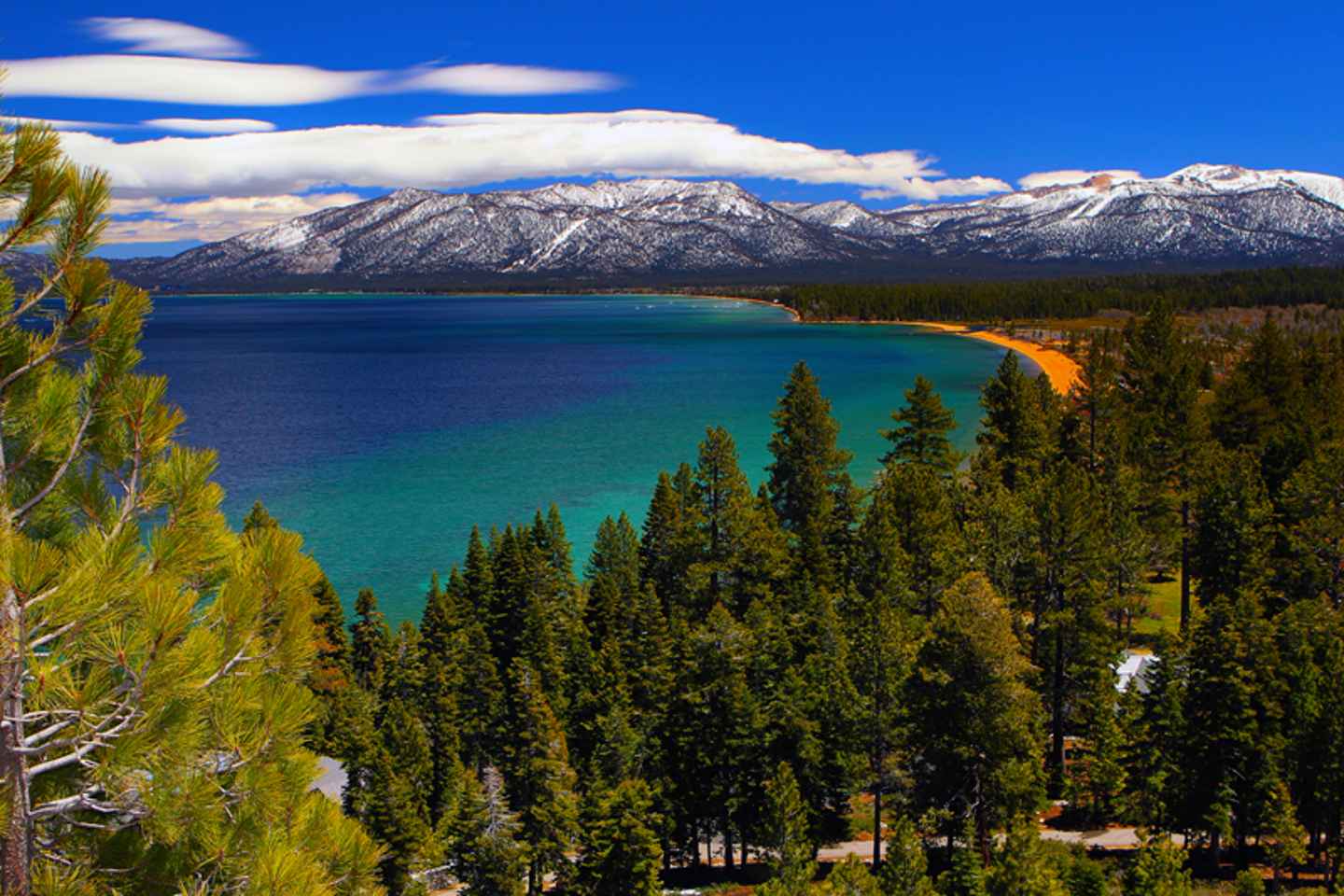 Lake Tahoe: Half-Day Photographic Scenic Tour

Duration: 5 hour
Disclosure: Trip101 selects the listings in our articles independently. Some of the listings in this article contain affiliate links.
Get Trip101 in your inbox
Unsubscribe in one click. See our privacy policy for more information on how we use your data