Head to Lithuania for a new and unique experience in Europe. Climb up a hill made of thousands of crosses, visit the Palace of the Grand Dukes of Lithuania, or marvel around the charming spa town of Druskininkai. All year round, this country offers something for tourists to be excited about. Its authenticity is admirable and best enjoyed when seen, tasted, and experienced firsthand. A visit to this country is not complete without going to the Gate of Dawn, spending a quiet time at Aukštaitija National Park, and marveling at the Gothic and Neoclassical architecture around Vilnius Old Town. For more information about what you can experience in this country, take a look at the top things Lithuania is famous for.
1. Amber
Since ages ago and until now, amber has been treated like gold by the Lithuanians. This compound is produced through a natural process that involves thousands of years. Sometimes, some amber pieces have fossilized small organisms on them. They are also used for powder and oil. Since the Baltic Sea is thriving with amber, many can be found on Lithuania's shores. If you happen to come by the beach after a strong storm, you might get the chance to come across one just lying around. It has been a part of Lithuania's culture and is showcased in their pieces of jewelry, charms against evil spirits, and if powdered, used to further relax spa-goers.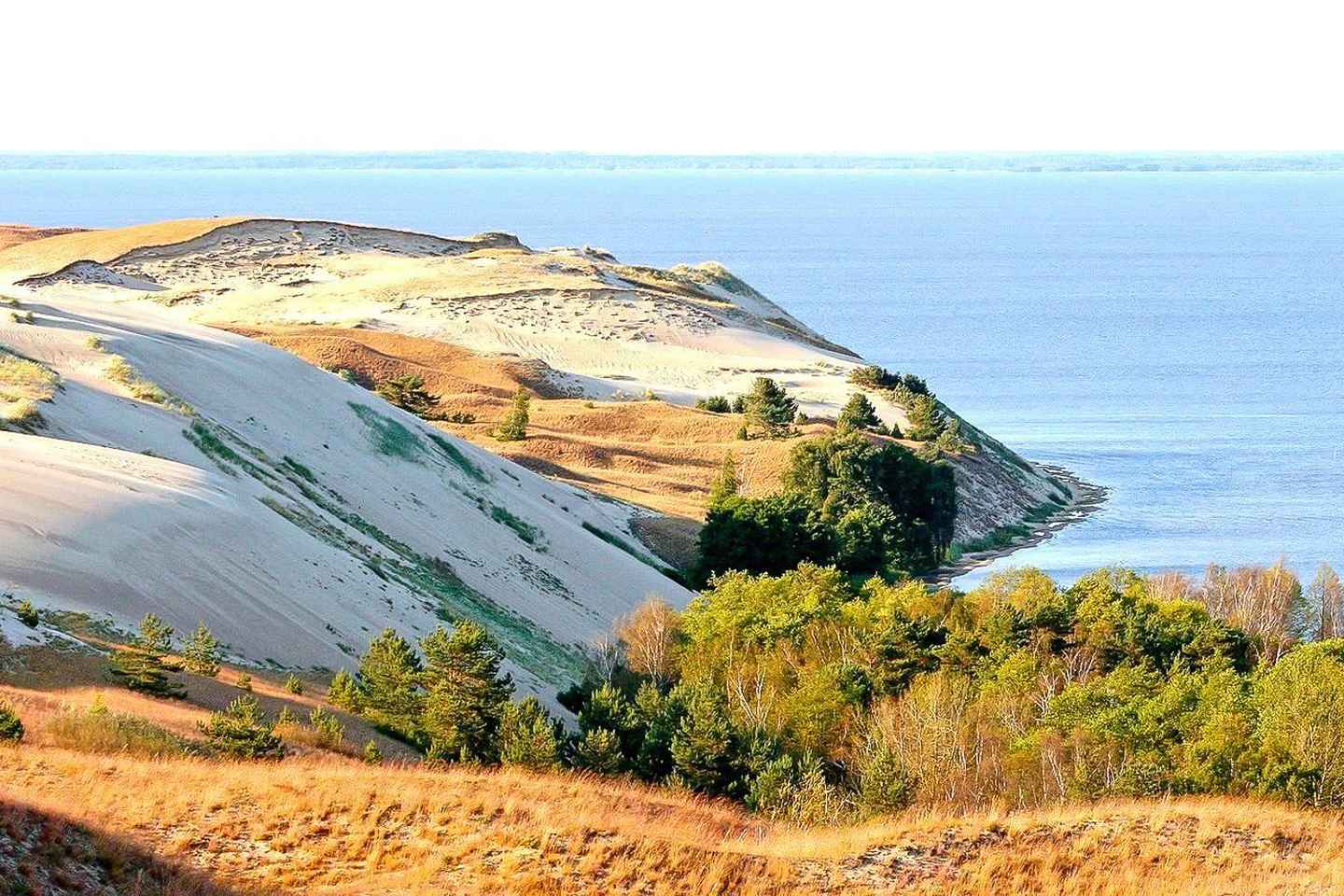 Appreciate nature's best views and human efforts of reforestation at Curonian Spit, a UNESCO World Heritage Site. This place has a long history involving human settlement and natural formation. A guided tour will take you to the sandy dunes, which have magnificent views of the ocean. The tour will also bring you to various attractions, such as wooden sculptures of dragons, witches, and other fairytale personas. Other places you can visit include the old summer home of famous novelist Thomas Mann, where you can get a glimpse at his life while walking around, and Amber Museum, which displays ancient wooden charms and amulets.
Duration: 6.0 hour
3. Basketball
Basketball started in Lithuania in the early 20th century through netball. This game was first played outdoors, and at that time, the players were women. Then, Phil Krause, or Feliksas Kriaučiūnas, from America, started teaching Lithuanians various basketball tips and tricks and became the coach of the women's national basketball team during the EuroBasket. As the years went by, basketball grew from just a simple pastime activity to a major sports event. The national team won medals in the Olympics, 2010 FIBA World Championship, and Eurobasket. The country also produced some of the best basketball stars in the world, such as Gintaras Einikis, Arvydas Romas Sabonis, and Šarūnas Jasikevičius. Lithuanian players are popular all over the world, which means they also have fans from other countries.
4. Kernavė Archaeological Site
Kernavė Archaeological Site has great historical importance in Lithuania. It houses remnants of proof that people inhabited this place 10 thousand years ago. Now a UNESCO World Heritage Site, Kernave was a medieval town. Visitors who come here may get the chance to celebrate the Days of Living Archaeology Festival, which allows them to try archaic crafts such as jewelry-making and weaving or watch knights battle it out. Rasos is another festival held at Kernavė during the summer solstice. This festival reminds Lithuanians of old traditions. Overall, Kernavė's landscape and history exude a charm that attracts tourists all year round.
5. Lithuanian Mead
Wherever you go, one thing that you should not miss tasting aside from local dishes are the local alcoholic beverages. Lithuania mead is the oldest liquor in the world. This beverage is made of fermented water and honey. The Baltic regions have made mead popular and have long since made it a part of their culture. In the 16th century, it was often stocked in royal manors. Aside from being a casual drink, mead was also used in rituals and other ceremonies. Presently, hundreds of thousands of liters of mead are produced yearly in Lithuania. Modern mead also incorporates other fragrant and delicious ingredients to enhance its flavor.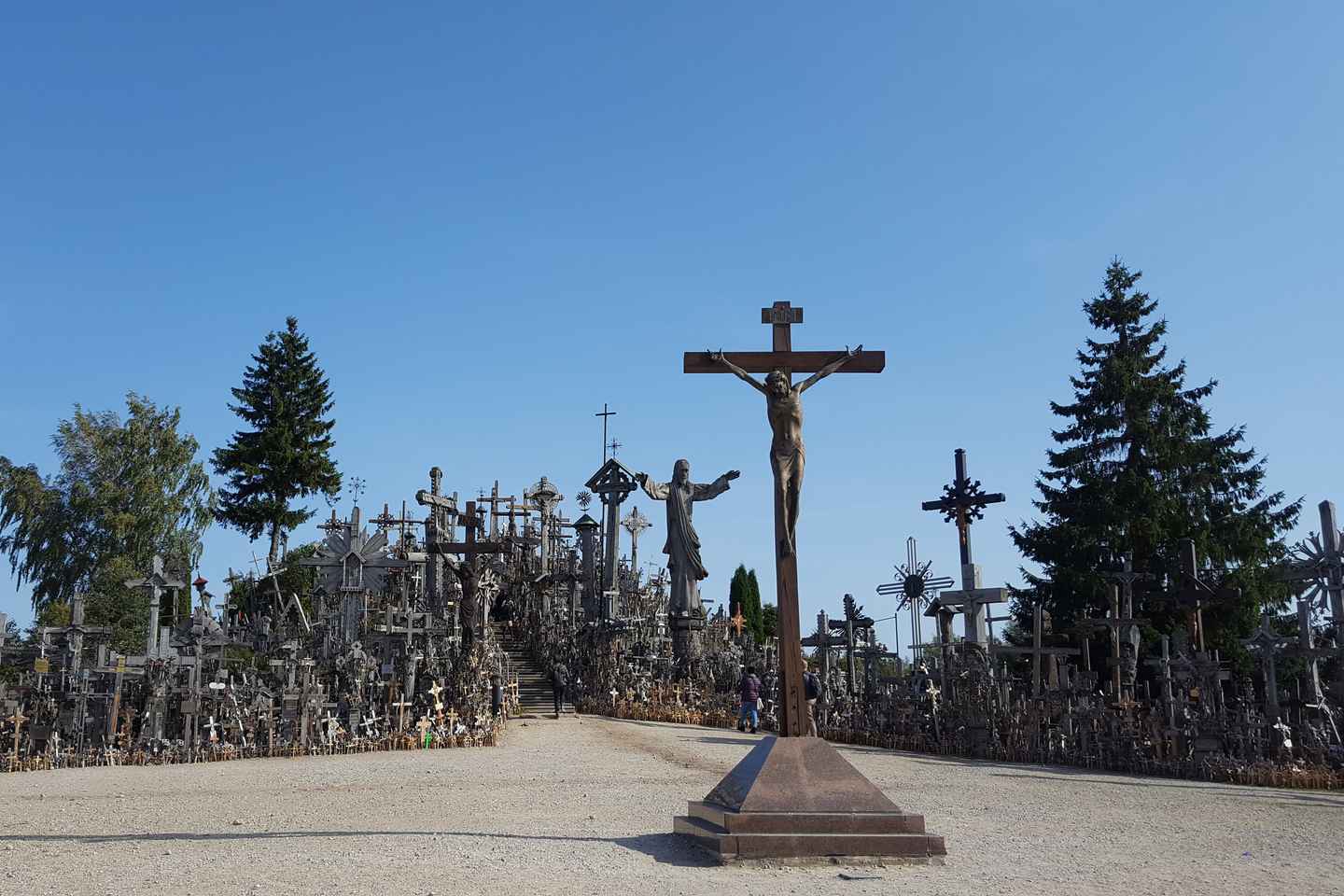 One of the most popular sites in the country, Hill of Crosses has many symbols and showcases Lithuanian religiousness. Thousands of crosses of different sizes are displayed at the hill, along with other spiritual icons. Until today, nobody knows how the Hills of Crosses originated. There have been multiple attempts to halt the building of these crosses and even destroy the site, but faithful people continue to rebuild and exhibit their devotion to it. When you visit this site, you will learn what the symbol of the crosses means to the Lithuanian people and hear tales of how Hill of Crosses was made. You will also get the chance to see the beauty in the art of cross-making.
Duration: 1.0 day
7. Easy (and free!) internet access
Lithuania's internet connection is ranked among the world's fastest. The metrics to measure the internet performance of countries include average upload speed, average download speed, and the satisfaction of the clients. Wherever you go, whether it is at the mall or at your hotel, you can stay online because public spaces here have free WiFi access. Homes and libraries have their own connection, as well. As a result, only a few internet cafes remain and the birth of coworking spaces happened in Lithuania. Plus, there are cheap SIM cards that can be bought for tourists' use, and the price of buying mobile data credits is affordable.
8. Cepelinai
There is a variety of local Lithuanian cuisine that you should try, including the country's national dish, cepelinai. To make this delicacy, a filling usually made up of ground pork, curd cheese, or mushrooms is put inside a dumpling-shaped potato dough. Sour cream accompanies the filled dumpling, along with several toppings such as crispy bacon and pork rind. You can also choose the sauce you want to have with your dumpling. Historically, cepelinai was used to feed Lithuanians during the winter season. While making these require a lot of work, you can grab one from various food stalls and restaurants in the country.
Fairytales do come true in Lithuania because what you usually just see on the movies and television, you can experience here. You can ride a hot air balloon and get a bird's eye view of the beautiful landscapes of Lithuania, Trakai Island Castle, and Lage Galve with its surrounding islands. A pilot will maneuver the balloon and ensure your safety while aboard. Weather conditions will affect your overall experience, so make sure to check the weather beforehand before you schedule a balloon ride. What's more, a glass of champagne will welcome you as you return to the ground.
Duration: 3 hours
This two-hour walking tour around Vilnius Old Town will be an interesting experience. With this tour, you will see buildings with grand architecture, appreciate the streets of Vilnius Old Town, and get the chance to observe and mingle with the locals. The popular sites that you will visit along the way include Presidential Palace and Vilnius Cathedral. Additionally, a variety of shops and restaurants dot the streets you will be walking on, allowing you to indulge in different meals and items. This guided tour also gives vital information and fast facts about the culture and history of Vilnius Old Town, which is a UNESCO World Heritage Site.
Duration: 2 hours 30 minutes
Pack your bags and say hello to Lithuania
Lithuania is truly a place with sights to behold. From old, historic buildings to serene, majestic landscapes, every corner of this country seems to be picture-perfect. It's the ideal photogenic destination for you to explore with friends, your family, or even solo. Overall, it is home to many interesting things you can look forward to.
Disclosure: Trip101 selects the listings in our articles independently. Some of the listings in this article contain affiliate links.
Get Trip101 in your inbox
Unsubscribe in one click. See our Privacy Policy for more information on how we use your data