Sitting amid fascinating jungles and the Himalayas, Nepal continues to be a popular travel destination for outdoor enthusiasts. With its immense natural beauty, history, culture and tradition, festivals, temples, and of course the Mt. Everest - everything in Nepal is worth experiencing. Yetis, cashmere, hiking, trekking, coffee, to name a few - there are plenty of things to do and to see here. Nepal is made of many attractions - it is an attraction by itself. The Himalayan Region will wow you. Durbar Square brings forth photo opportunities too. And of course, for trekking and climbing enthusiasts, climbing the highest peak in the world might just happen to you. Check out this article and discover the things Nepal is famous for!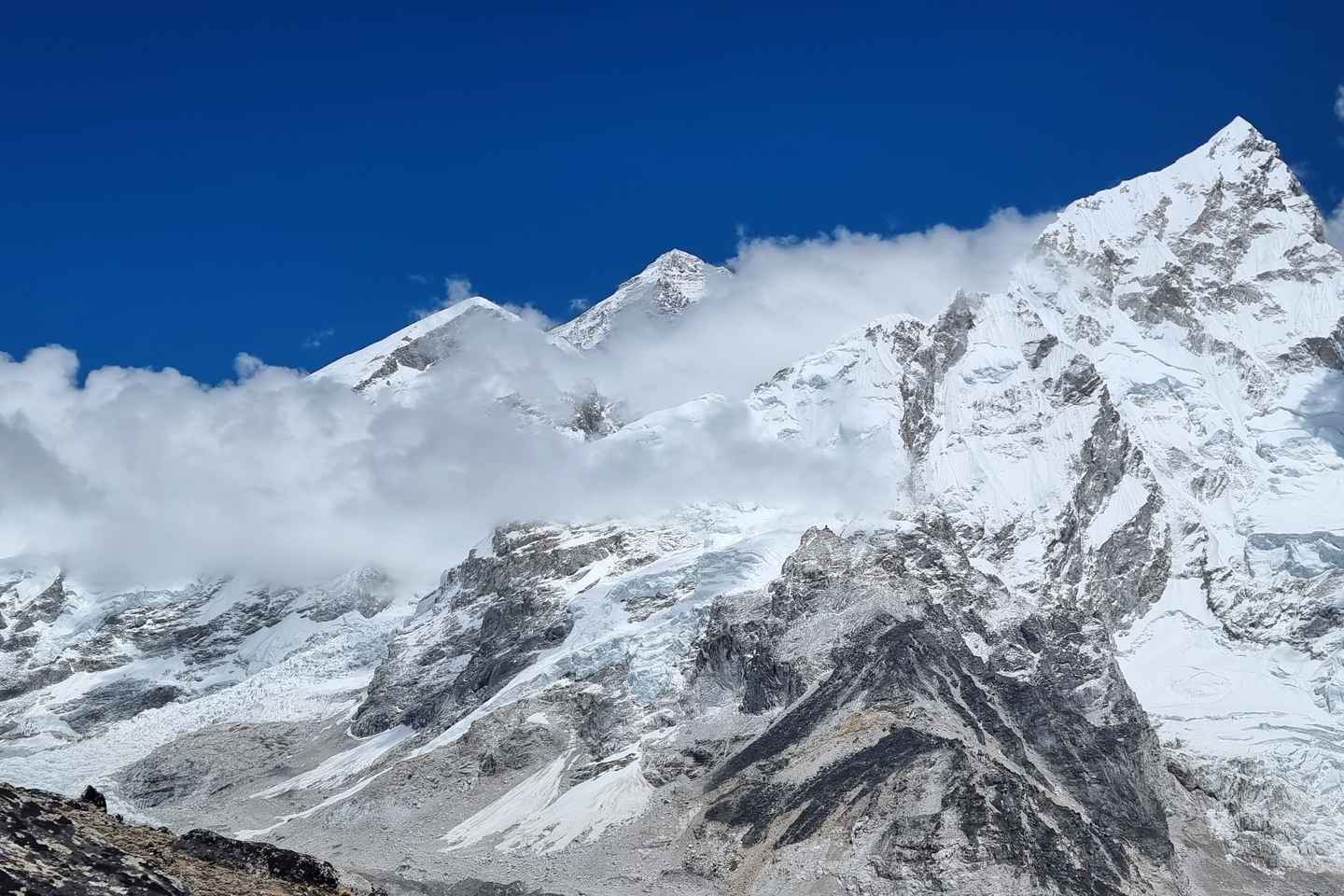 Nepal takes pride to be home to the highest mountain above sea level in the whole world. Mount Everest is a dream destination for many, especially extreme sports enthusiasts. Mount Everest's ice-capped mountains and vastness promise a great adventure that you will never forget. If you are brave enough, outdoor activities like canyoning, rock climbing, ziplining, to name a few are a must-try. The most hair-raising experience that you can try here is perhaps, skydiving and landing in the highest zone on earth.
Everest Base Camp Trek

Duration: 15.0 day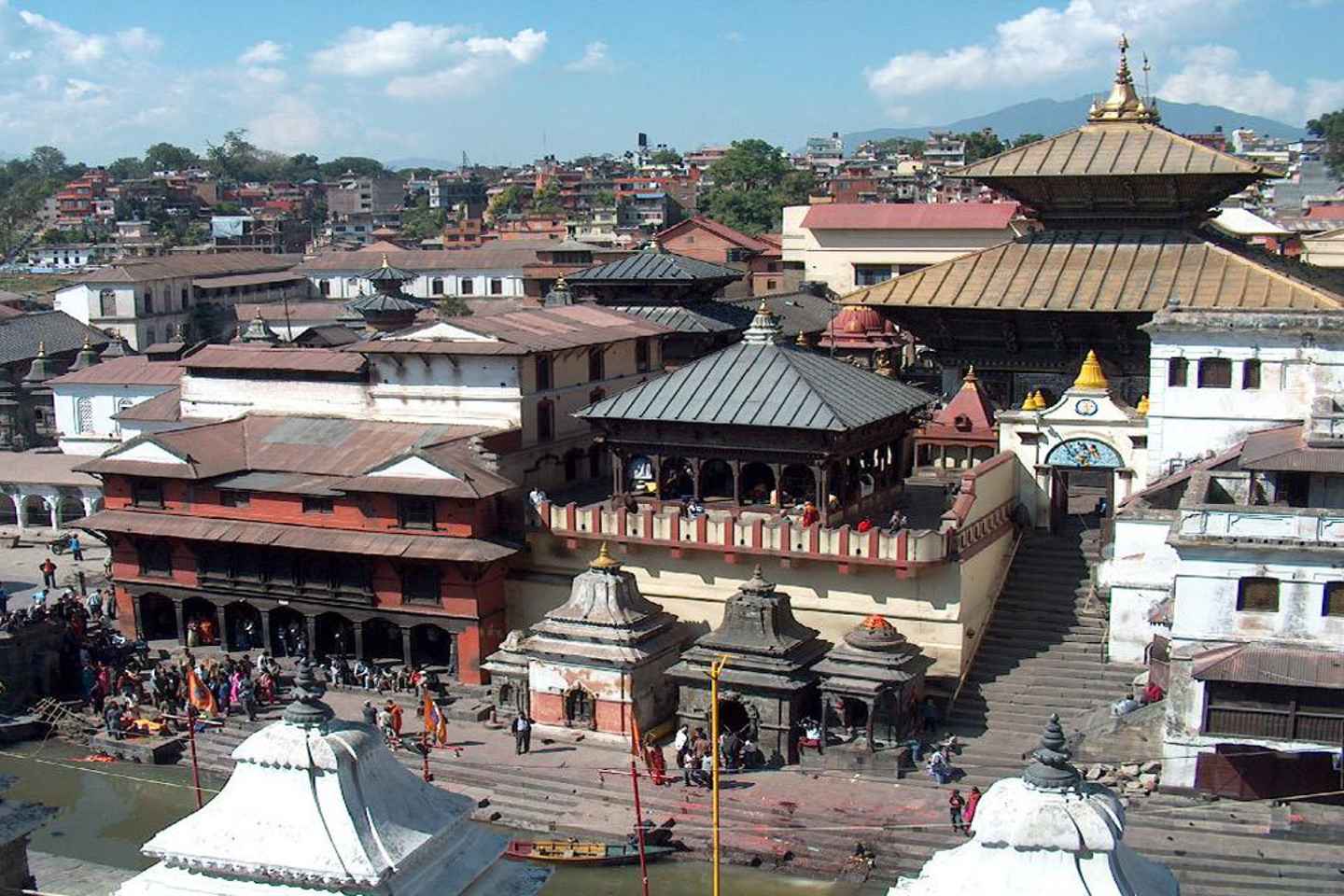 Surrounded by Himalayan mountains, you will find Nepal's capital, Kathmandu. This city is of many attractions - famous ones. For thousands of years, Pashupatinath, the famous temple in Kathmandu has been an important temple for Hindus who worship Shiva. Durbar Square (located in the heart of the city) brings people together during a religious festival with masked dances. To experience it all, you might want to book a private tour that allows you to experience the local vibe, which includes visiting natural heritages and popular attractions.
Kathmandu: Private Full-Day Tour

Duration: 1.0 day
3. Religious temples and monuments
Nepal is famous for its religious temples and monuments. Known to be the oldest temple in Kathmandu Valley, Changu Narayan's main shrine is guarded by real and mythical creatures like ram-horned griffons, elephants, winged lions, to name a few. The statue of Vishnu truly shines with metal-plate doors as its decoration. Meanwhile, Pashupatinath Temple is popular and one of the most important temples in Nepal, with countless Hindus coming in to worship Lord Shiva. It has been an ongoing tradition for over 1600 years now.
4. Rara Lake
Witness the deepest fresh-water lake in the Himalayan Region in Nepal. Rara Lake at 2,990 m (9,809.71 ft) features a nature experience like no other. It is the wow factor of Rara National Park. Green hills, juniper trees, crystal clear water of the lake, wildflowers, rare birds - all combine to make the park a green bubble of Nepal. If you want to take a break from extreme adventures, boating in Rara Lake while enjoying the view of the mountains is a good option.
5. Durbar Square
Durbar Square (royal squares) is a reminder of Nepal's rich tradition and culture, from amazing temples to artwork, and from history to festivals taking in this place. The three most popular and most sought-after squares in Nepal are Bhaktapur Durbar Square, Kathmandu Durbar Square, and Patan Durbar Square. All of these are listed as UNESCO World Heritage Sites. Bhaktapur Dubar Square shines among the rest because of its "approach to reconstruction" and honesty in ticket pricing.
6. Trekking gears
A trek or hike to Mt. Everest can be the hardest outdoor activities of your life. Thanks to Mt. Everest, Nepal has become a popular place to buy high-quality trekking gear. The gear that you must have depends on whether or not you have porters during your journey. If you have one, a rain gear, sleeping bag, or pad are what you need. If you do not have porters, you will need more supplies and equipment. Hiking boots, woolen sock, or lightweight trekking pants are also good souvenirs.
7. Pashmina or cashmere
Known to be as "the land of cashmere," Nepal is nestled in one of the highest regions of the world. Cashmere is the best fabric to protect the locals from the cold weather. It is a highly delicate and the softest fiber, which is made from mountain goats of Himalayas. If you want an authentic and high-quality cashmere, Nepal is the best place to get one.
8. Tea and coffee
With Nepal's diverse geography including the number of fertile lands and forested hills, and of course, being home to one of the world's tallest mountains and the highest point on Earth - this country is indeed a great place for tea and coffee plantations. Nepali tea is made of Camellia Sinensis (leaves of tea plants). It outshines the glory of various popular categories of tea in the world as it has a particular appearance, taste, and even aroma. The best place in Nepal to find and buy tea and coffee is Gulmi, which is popular for tea and coffee farming.
Your tour in Nepal is incomplete without visiting Lumbini. Listed as one of the UNESCO World Heritage sites, Lumbini is the birthplace of Gautama Buddha. It is not surprising why this place became a Buddhist pilgrimage site in the district of Rupandehi. If you want to learn more about the history and interesting anecdotes, go on a guided tour of Lumbini. It allows you to know more about Lumbini's religious and cultural aspects.
Half Day Lumbini Sightseeing Tour

Duration: 4 hours
You will get a new perspective when you see the glory of Mt. Everest and the Himalayas. Consisting of over 50 mountains with 7,200 m (23,600 ft) in elevation, or more, it's not easy to set your foot in the Himalayan Region. Luckily, the are guided tours to help you experience the region and enjoy panoramic views along the way. Grab the once-in-a-lifetime opportunity to stay at the best hotel on earth at Hotel Everest View. Visit popular teahouses in the villages of Phakding, Monjo, and Namche Bazaar. There are more exciting things waiting for you here.
Kathmandu 5-Day Mt Everest Region Tour with Round-Trip Flights

Duration: 5 days
Experience Nepal's best
Mt. Everest is the perfect place to feel like a Royal. With Nepal's striking and timeless beauty, history, culture, people - it is one of the most exciting places to make your dream vacation come true.
Disclosure: Trip101 selects the listings in our articles independently. Some of the listings in this article contain affiliate links.
Get Trip101 in your inbox
Unsubscribe in one click. See our Privacy Policy for more information on how we use your data