The beautiful city of Greece unfolds a perfect blend of ancient culture with mesmerizing landscape and several unbeaten paths including the gipsy treasures, a unique panorama of street art and undiscovered gems. It makes Athens one of the popular tourist destinations in the world. The beautiful city of Athens is the home to many ancient Greek civilizations. You can still witness a prominent presence of those historic landmarks such as the Acropolis and Parthenon temple. The city of Athens is undoubted a city of natural beauty and rich cultural heritage that rises above the ordinary for its majestic charm of the ancient neighborhoods, classic Olympic games, and contemporary art galleries, thus creating a fine conglomeration of the past and the present. Besides its ancient culture, pristine blue water, and beautiful landscapes, the ancient city of Greece has more to offer than it meets the eye. With a recorded history of about 3500 years, the city is also home to many hidden gems that are least explored. If you are an explorer of off-beat wonders, here is a list of the non-touristy things to do in Athens.
1. Explore the ancient church of Agios Nikólaos Ragavás
This ancient church of Agios Nikolaos Ragavas is one of the ancient historic sites build in the 11th century. It is built in cross-in-square design and is topped with an octagonal dome of the ancient period. This church is a valued cultural heritage that was renovated in the 18th century. During the 1970s the church was rebuilt and was partially brought to its original condition. This parish church is used presently for conducting many Greek weddings.
Agios Nikólaos Ragavás

Address: Athens, Greece

Opening hours: 8am - 12pm, 5pm - 8pm (daily)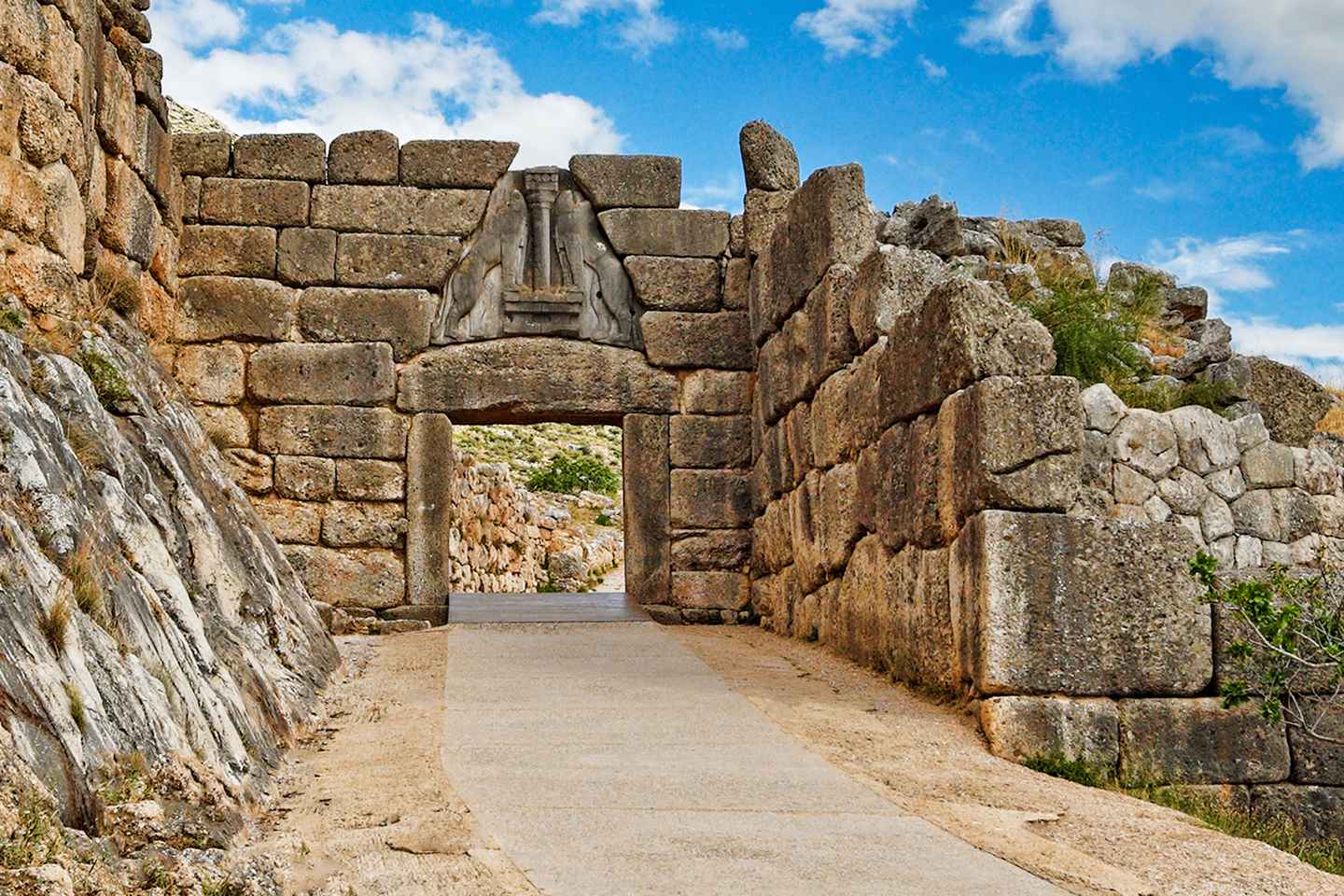 Explore the mesmerizing archaeological site of Mycenae known for the Mycenaean civilization that dominated the period from 1600 to 1000 BC. Visitors can take a walk around through the ancient Greek monuments. After exploring the popular Mycenae; discover the first capital of Greece, Nafplion, the city of multiple cultures and occupation. You can explore the picturesque town and enjoy a ride to the fascinating castles.
From Athens: Mycenae, Epidaurus & Nafplion Private Tour

Duration: 1.0 day
3. Take a tour of the Olympic Athletic Center of Athens
This Olympic athletic complex is a must visit by every sports fanatic. This stadium was built in the 1980s for the European Athletic Championship. Later, this complex was redesigned by a famous Spanish architect named Santiago Calatrava for the 2004 Olympic Games. This is the largest stadium in Greece having a capacity of 70,000 seats. People make a visit to this stadium for any sports events, shows or concerts or you can visit the complex via guided tours.
Olympic Athletic Center of Athens

Address: Kifisias 37, Athina 151 23, Greece

Website: Olympic Athletic Center of Athens

Opening hours: 10am - 9pm (daily)
The city of Athens is known for its ancient archaeological places and also the home to many cafes and bars. If you are on a lookout for an old classic place, Brettos is the place for you. Built in 1909, this century-old distillery in Plaka serves a variety of authentic liqueur and brandy in over 50 different flavors. The bar is a sought-after place and is very popular among locals.
Athens Three Neighborhood Drinking Night Tour

Duration: 4 hours
5. Shop to your heart's content at Monastiraki Flea Market
Located in the heart of Athens, the Monastiraki's flea market is a perfect place to buy souvenirs as a token of remembrance for your loved ones. You can avail of a variety of leather goods at a cheap price. Alongside, tourists can find a host of stuff ranging from junk jewelry, dress materials, antiques, hand-crafted materials, and other conventional stuff to grab your attention.
Monastiraki Flea Market

Address: Ifestou 2, Athina 105 55, Greece

Website: Monastiraki Flea Market

Opening hours: 8am - 6pm (daily)

Price: 55 USD onwards
Explore the two geographically beautiful places in Greece. It's a unique experience in itself to hike through the curved paths of the valley of Delphi and the rock forest of Meteora in between rocks and ancient archaeological sites. There will be tour guides at each location who will guide you through the entire tour to these two places to help you have the best hiking experience in Greece.
2 or 3-Day Hiking Tour to Delphi & Meteora from Athens

Duration: 3 days
It can't get more fascinating than to have an independent trip to this beautiful island of Hydra. You can catch a ferry from the port in the Aegean Sea and explore the island shopping, visit the local eateries, bars and the beautiful lanes of the Hydra town and enjoy the great ocean views relaxing on the beach. It is a great way to enjoy this picturesque town and scenic view of this island.
Day Trip to Hydra Island from Athens

Duration: 12 hours
It's a great experience of enjoying rafting in the crystal waters of the Lousios River. The river falls into the river Alfios after running for few kilometers. You can experience a descent from the bridge of Atsicholos with the help of experienced guides. As the river flows through the Ionian Sea, you can experience a great variation with lush greenery and beautiful rock formation that can be best explored through rafting.
Rafting in Lousios and Alfeios rivers

Duration: 4 hours
Athens is a city of historic and cultural extravaganza. You can spend a delightful evening enjoying the popular Greek dance of the acrobatic dancers in Plaka. The tour to this historic place begins with a visit to all the traditional places in Plaka and savoring on the delicious Greek cuisine with a traditional performance of the Greek dancers.
Greek Dancing in Plaka with 3-Course Meal

Duration: 3 to 30 minutes
Athens is the home to numerous beautiful and tranquil neighborhoods and Anafiotika is one of them, located in an old historical place called Plaka. This picturesque neighborhood lies in the north-eastern side of the Acropolis hill. Tourists can take a stroll around this beautiful neighborhood colored in shades of white and blue. This tiny neighborhood was built during the 19th century then the settlers of the Anafi created this picturesque Cycladic Island with lining streets, pastel-colored houses, and meandering staircases.
Anafiotika and the Mythical Hills of Athens Walking Tour

Duration: 4 hours
Athens: a city of ancient wonders
The largest city of Greece is the home to ancient civilization with a series of archaeological sites, pristine blue waters, and warm Mediterranean climate making it a perfect destination among travelers. Apart from the diverse historic sites, the ancient city of Athens is also known for its offbeat hidden wonders. Explore those hidden gems to have a close encounter with those quirky treasures of this beautiful city.
Disclosure: Trip101 selects the listings in our articles independently. Some of the listings in this article contain affiliate links.
Get Trip101 in your inbox
Unsubscribe in one click. See our Privacy Policy for more information on how we use your data