There are some things every visitor to Barcelona has on their list: visit the awe-inspiring Sagrada Familia Church, climb the steps of the colorful Parc Guell, and maybe even dance in a club until the sun rises. However, if you're looking for some activities that are a little more unconventional, Barcelona has plenty of options! Live like the locals do by cooking traditional Spanish meals, biking around historic neighborhoods, or enjoying activities out on the water. Read on for 10 of the best, non-touristy activities in Barcelona!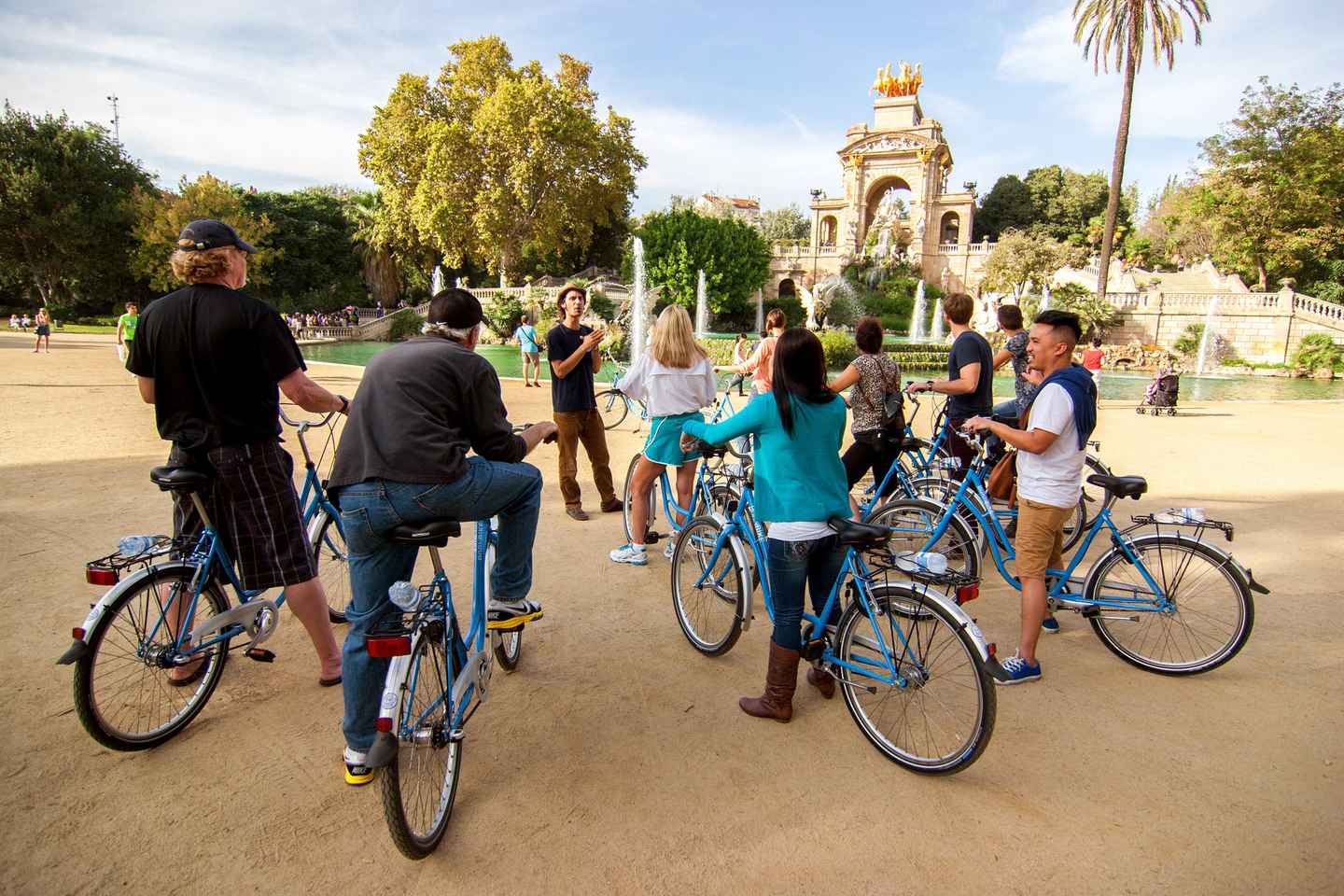 One of the best ways to explore Barcelona is on a bike. Another great way is to experience its traditional cuisine. This bike tour that ends with eating delicious tapas by the sea is the perfect way to see and taste Barcelona like a local! The three-hour guided tour goes through the Gothic Quarter, one of the city's oldest neighborhoods. You'll be right up and close to the beautiful architecture and Mediterranean ambiance and you will be able to cover more ground than on foot. Plus, the knowledgeable guides provide interesting information about the history and culture of Barcelona. The tour ends at a tapas restaurant by the sea, with four tapas and a drink included per person! There is no better end to an invigorating bike tour of the city.
Duration: 3.0 hour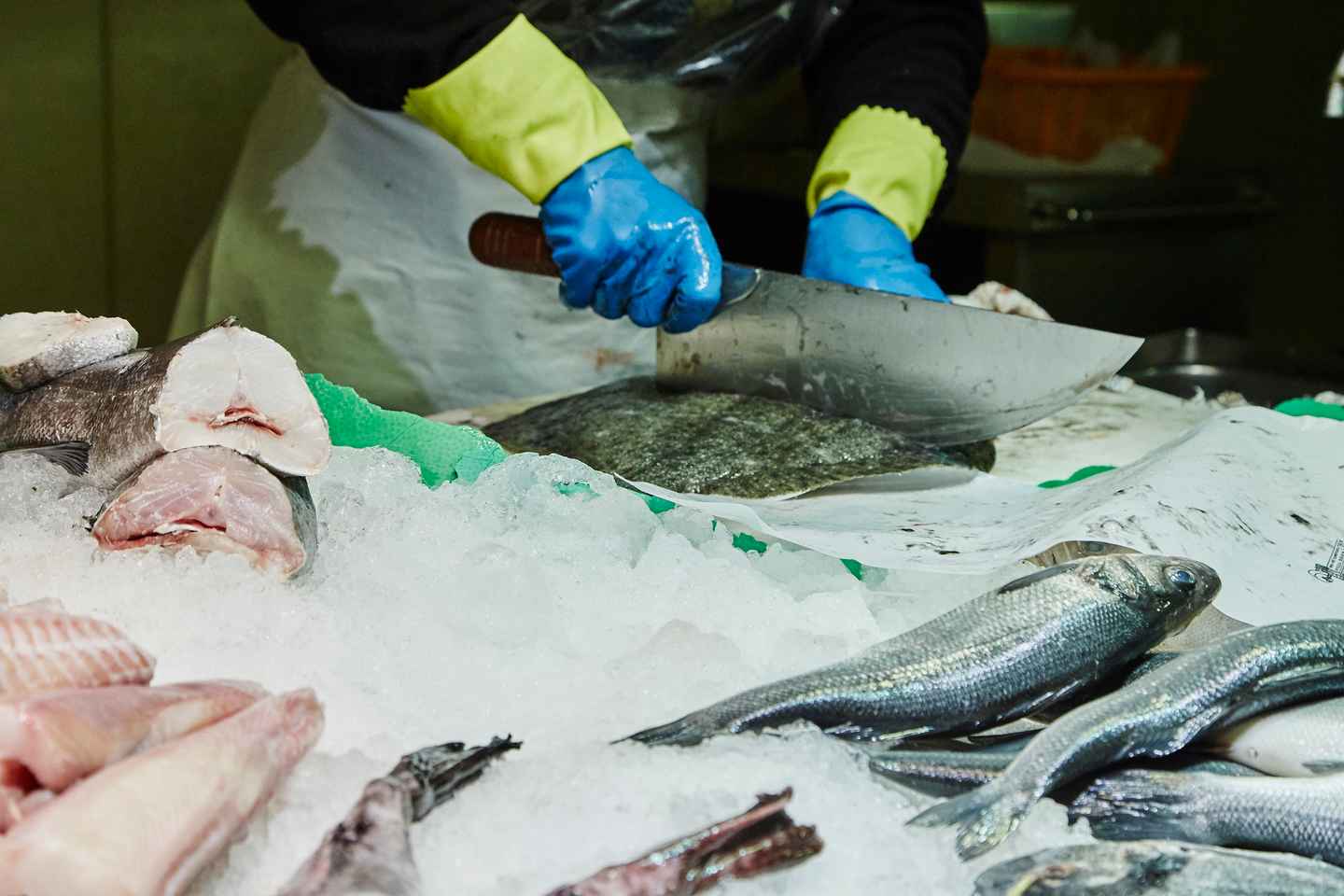 Catalan cuisine is without a doubt one of the primary reasons to visit Barcelona. While it can be satisfying to simply indulge in the delicious food options, why not go a step further and learn to make it yourself? This three-hour cooking class will take participants to popular markets where they will get the food for their recipes. Then, they will head to the home of the chef and have a hands-on cooking class! Learning authentic Spanish recipes and techniques is an unforgettable experience and one that you will be able to put to use when you've returned home.
Duration: 4.5 hour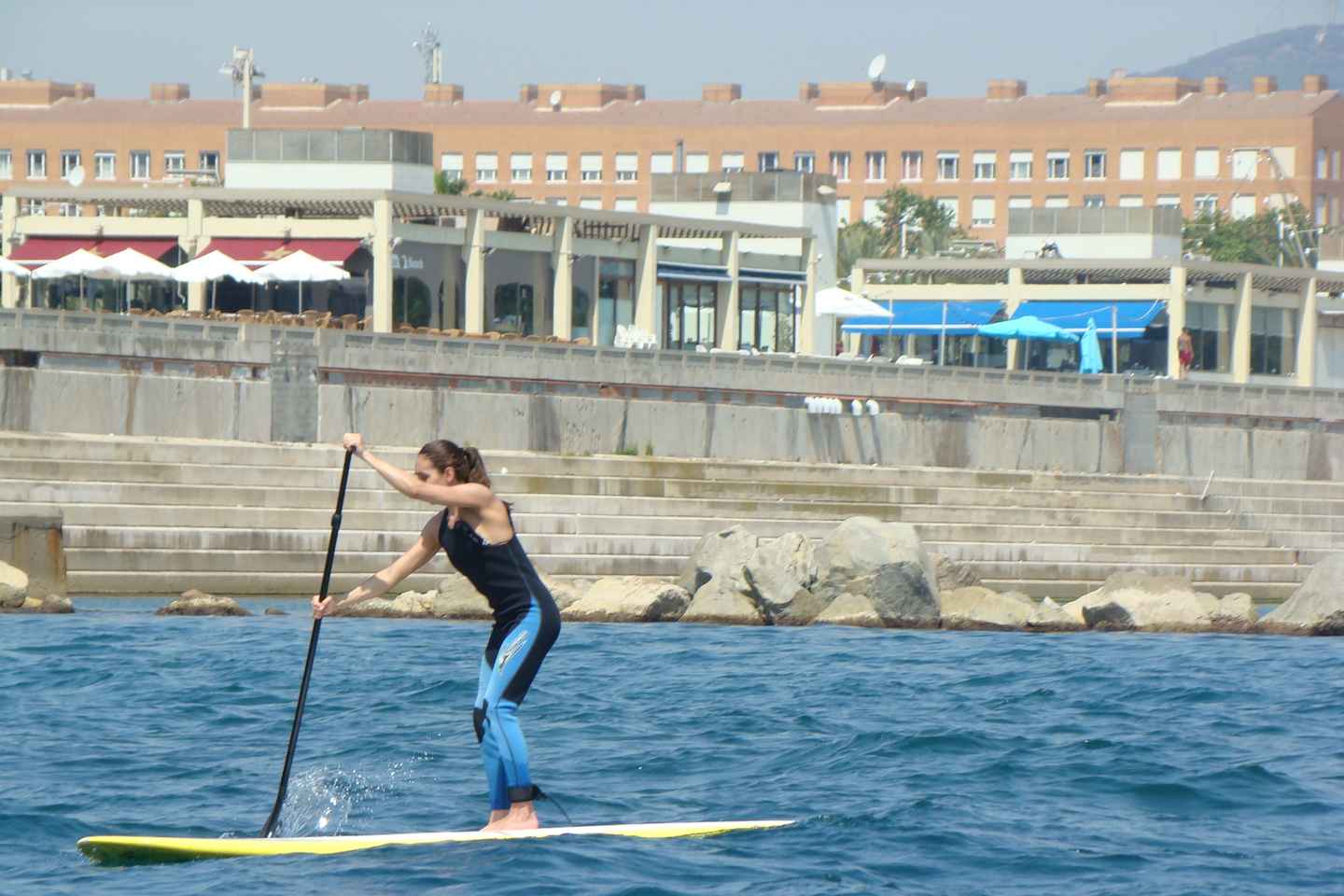 Barcelona's oceanfront location means that at least one water activity should be on your itinerary. Try your hand at paddle surfing, a challenging and fun activity! This one-hour session is perfect for both beginners to the sport and those who are more experienced. Equipment and instruction are both included, and you'll have access to changing rooms and lockers so you don't have to worry about going back to your accommodation before and after. Enjoy the beautiful sea breezes and views of the city skyline in a whole new way.
Duration: 1.0 hour
It's no secret that the Mediterranean can be hot, especially when you spend most of the day sightseeing. One of the best ways to cool off is by going out to see, like on this 90-minute boat trip that gives you the opportunity to swim and snorkel! The speedboat leaves from the Olympic Port as long as the weather is permitting. It goes out into the ocean far enough that you can see beautiful sights of Barcelona from a distance. Participants can swim or even snorkel and get fantastic views of the Mediterranean seabed!
Duration: 90 minutes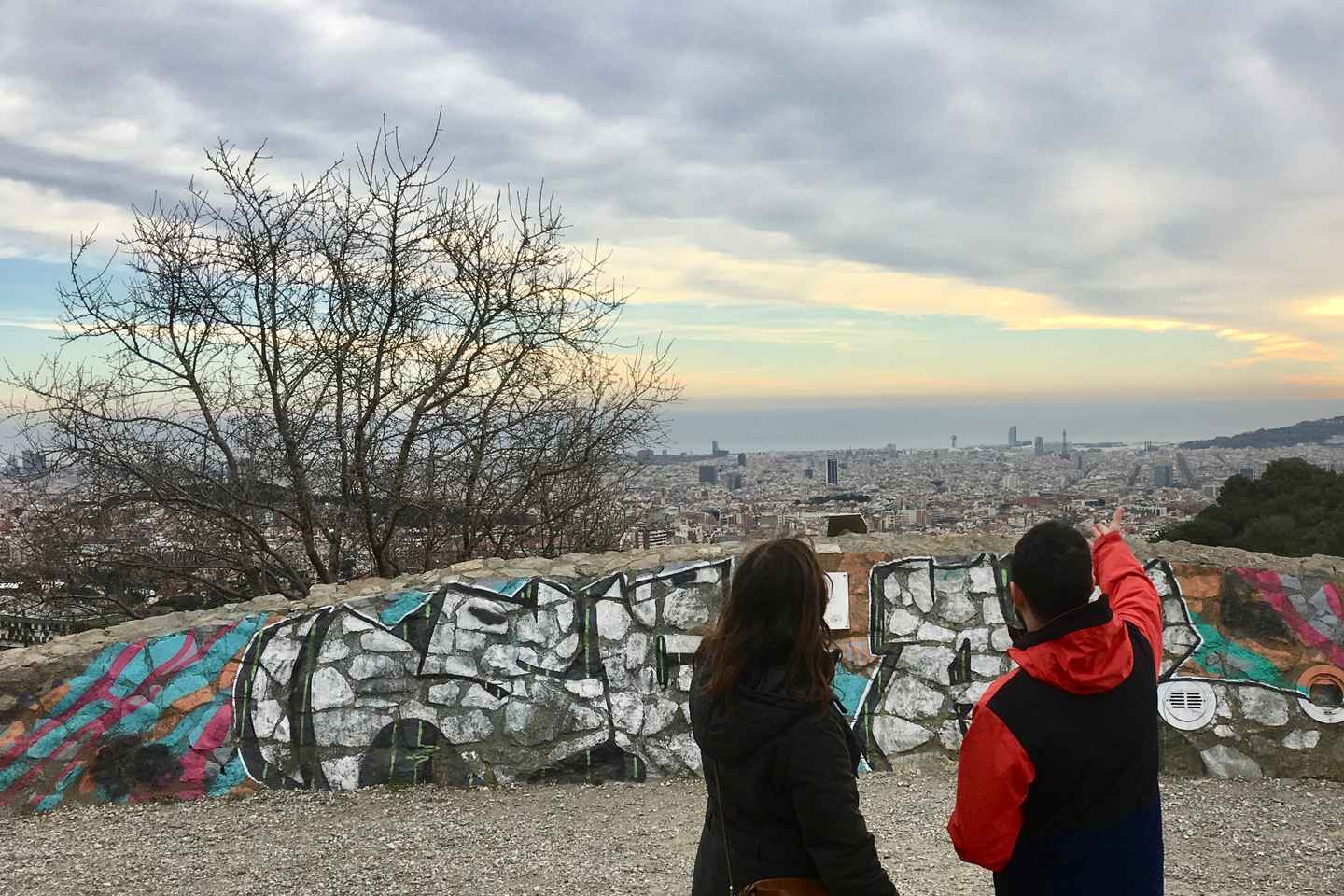 In a crowded urban environment like Barcelona, it can be nice to escape from the city streets and get out into nature. On this hiking excursion, you'll get to take the trails through beautiful Collserola Natural Park and experience some of the natural beauty of Spain! The forests of the park feel peaceful and secluded and you might even see some local wildlife. Hikers will be rewarded by stunning views over Barcelona and a new perspective of the city. You'll also enjoy seeing the old amusement park on Tibidabo hill and the church of the same name.
Duration: 2.5 hour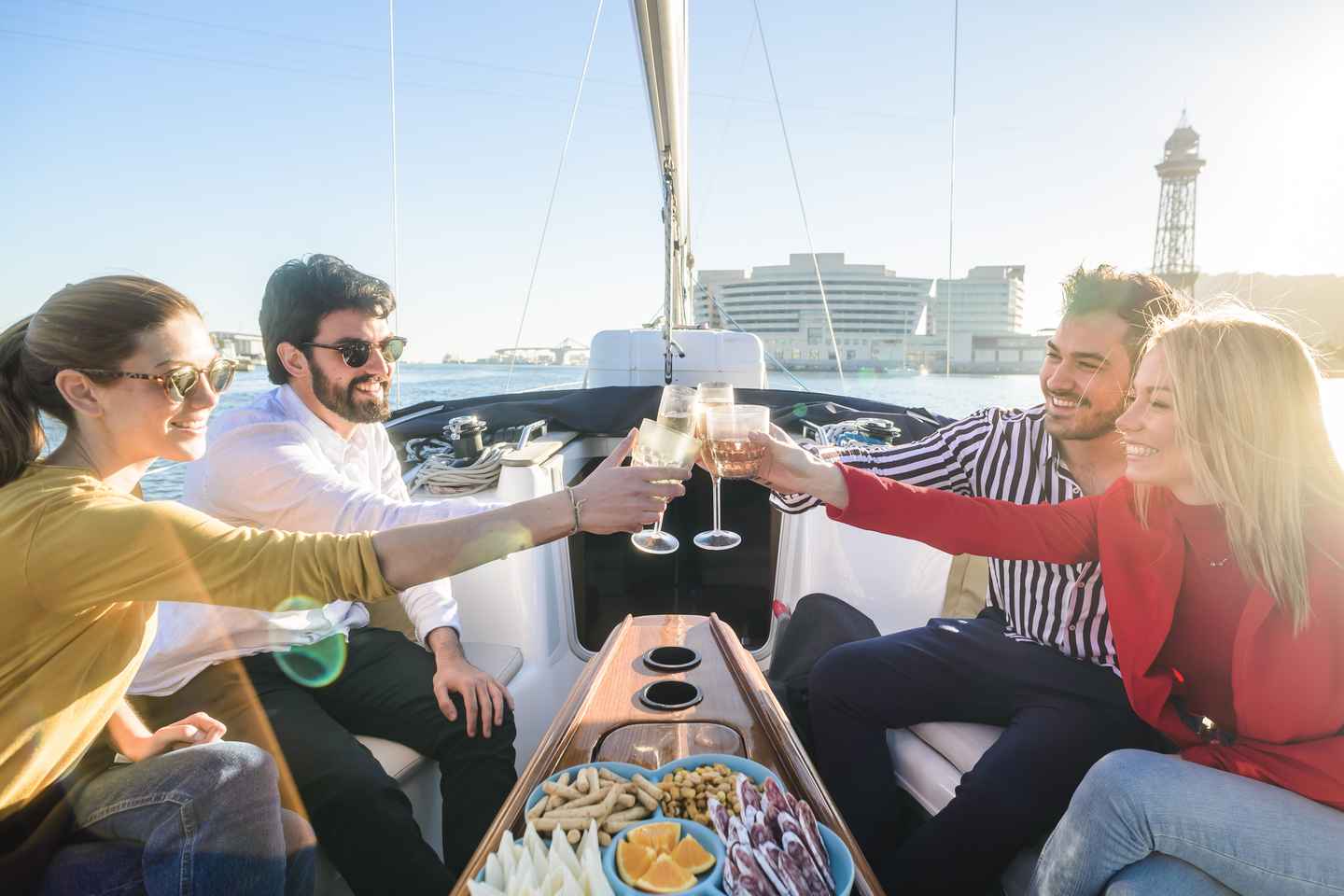 There's nothing better than seeing a new city and learning a new skill while you're traveling! On this sailing tour, you will get to experience the beauty of Barcelona from the sea while learning sailing techniques too. This sailboat tour lasts about two hours, during which you can try your hand at sailing and take refreshing dips in the Mediterranean Sea. The boat is luxurious and the tour includes a light brunch, so you'll feel like you're having a truly special experience!
Duration: 2 hour
Explore the land and the sea on two exciting methods of transportation: a Segway and a Jet Ski! This one and a half hour adventure include 20 minutes of Jet Ski use, where you can bounce in the waves with the beautiful Barcelona skyline as your backdrop. You can ride the Jet Ski alone or with a partner if desired. Once back on land, hop on a Segway for a guided tour of the landmarks of Barcelona's coast! Your informative guides will provide both instruction and safety tips for the vehicles as well as interesting facts about the city.
Duration: 1.5 hours
Barcelona's proximity to the ocean means that fishing is a huge part of the culture and a popular activity. Whether you're a fishing aficionado or you want to try it out for the first time, a trip on this four-hour fishing excursion is a great way to spend a day! The trip takes place on a motorboat captained by a professional skipper. They will lead you to the best fishing spots off of Barcelona and provide instruction for less experienced fishers. If you're successful, there is even a restaurant at the port that will cook your catch for you!
Duration: 4 hour
Barcelona is a thrilling and bustling city. It can be easy to get caught up in all of the sightseeing there is to do and forget to leave yourself time to relax. Make sure you have some down time on your trip and get the opportunity to try a brand new experience, by booking a session in a flotation tank! During this 50-minute session, you will enter a flotation tank filled with warm water and soothing Epsom salts. You may choose to close the door of the tank or leave it open and select calming music or silence — you'll have complete control to make it a relaxing session. Leave feeling refreshed, calm, and ready to take on the rest of your vacation!
Duration: 1 hour
There are so many options for water activities around Barcelona that it's easy to find something suitable for everyone! If you like the idea of boating and getting a little bit of aerobic exercise, consider trying out this sea kayaking excursion. Up to two people can share an open-topped sea kayak, and they'll be provided with all the equipment they need as well as insurance. Enjoy the lovely sea breeze, the stunning skyline, and a fun and challenging activity all at once!
Duration: 1 hour
A city for experiences new and old!
Barcelona is one of those cities where new and old are balanced beautifully. Traditional architecture sits beside modern skyscrapers. Ancient art is shown next to contemporary pieces. It's wonderful to see the popular sights of this beautiful city, but it's also great to try something new and unconventional too! Pick one or two activities from this list and make your trip to Barcelona unlike anyone else's.
Disclosure: Trip101 selects the listings in our articles independently. Some of the listings in this article contain affiliate links.
Get Trip101 in your inbox
Unsubscribe in one click. See our Privacy Policy for more information on how we use your data