Chiang Mai, Thailand, is one of the most sought after locations in Thailand. This is the place that tourists often visit when they want to get away from the usual bar-hopping and partying that's often offered in Bangkong. Chiang Mai is a city in mountainous northern Thailand. Founded in 1296, it was the capital of the independent Lanna Kingdom until 1558. Any culture vulture would love the gorgeous architecture that each historical and religious buildings will offer. Want to do some alternative activities when you visit this place? Then read up because we have listed down the best non-touristy things to do in Chiang Mai, Thailand.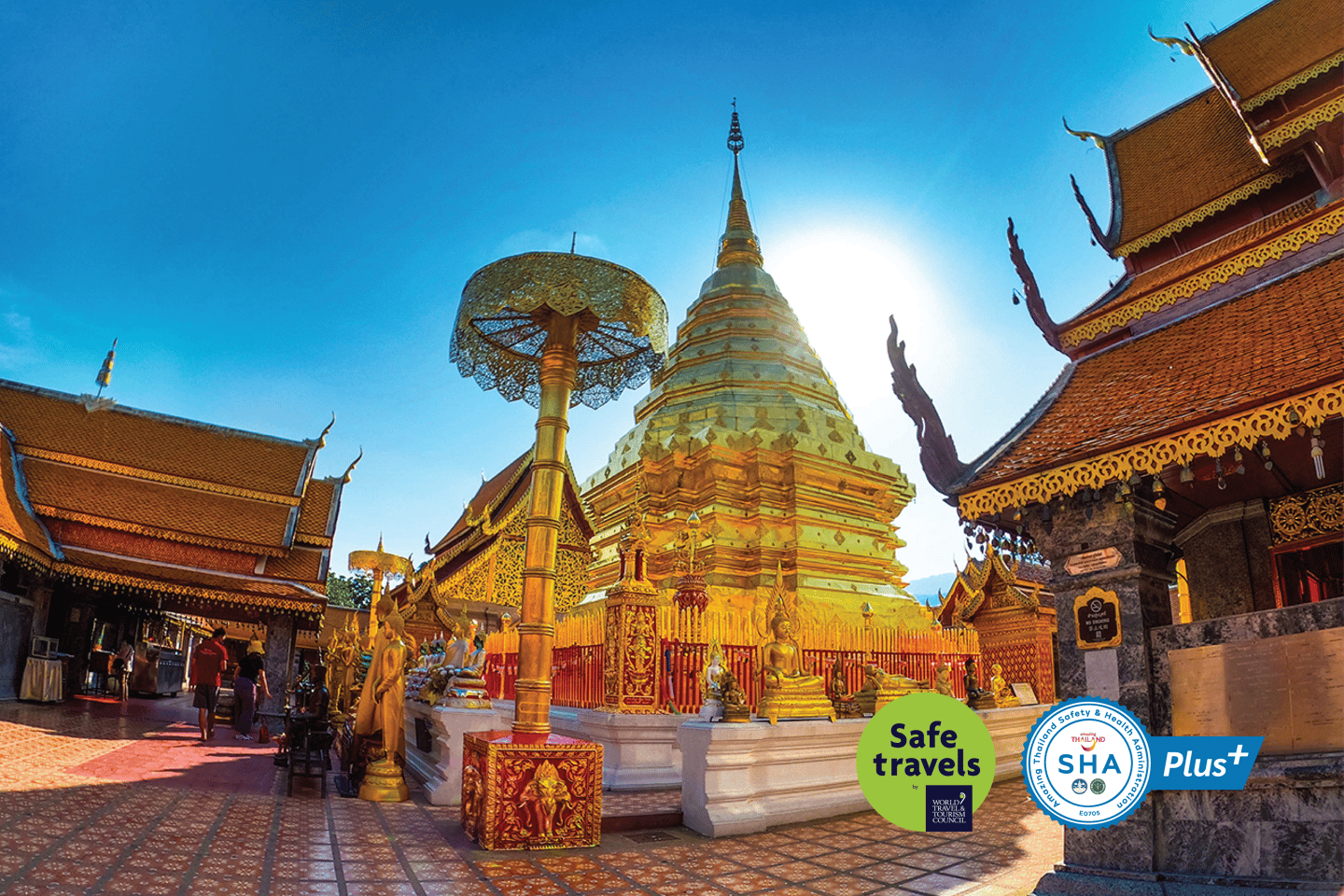 This gorgeous temple that was once the symbol of power in Chiang Mai is nestled on a forested hill. The iconic 16-meter( 52.5-foot) Golden Buddha has tons of legends and stories surrounding it and hearing these stories from the locals will simply transport you back in time. And of course, the marvelous Golden Buddha itself deserves a spot on your Instagram feed. Do yourself a favor and submerge yourself in the culture by visiting this gorgeous place.
4-Hour Doi Suthep & Hmong Hill Tribe Village from Chiang Mai

Duration: 4.0 hour
2. Admire the sights of Pha Chor Canyon
If adventure and nature are what you seek, then go and visit the exciting and thrilling Pha Chor Canyon. This 30-meter-high (98.4-foot) canyon is now one of the main attractions of the Mae Wang National Park. The gorgeous place is a result of a natural phenomenon caused by an uplift of one of the Earth's plates and also by the erosion of wind and rain. Today, it's a major destination for nature lovers and thrill enthusiasts. Once you have finished the hike, you will be treated to a gorgeous panoramic view of the canyon.
Pha Chor Canyon

Address: Santi Suk, Doi Lo District, Chiang Mai 50160, Thailand

Website: Pha Chor Canyon

Opening hours:8:30am - 4pm (daily)

Price: 4 USD
3. Be enthralled by the scenic Pa Pong Pieng Rice Terraces
The Pa Pong Pieng Rice Terraces are known as Chiang Mai's best-kept secret. Not many tourists are aware that this gorgeous place exists. And it is something that the nature vulture in you should definitely visit. The rolling rice terraces are evidence of the agriculture genius of the Thai farmers. The scenic location is surrounded by gorgeous emerald mountains, perfect for landscape photography. The breathtaking view will simply make you revisit your Thailand trip.
Pa Pong Pieng Rice Terraces

Address: Chiang Mai, Thailand

Website: Pa Pong Pieng Rice Terraces

Price: 10 USD
Biking is one of the most enjoyed activities in Thailand. And you can also do that at Doi Suthep Mountain National Park in Chiang Mai. You can bike your way up to the national park. Indulge in the most scenic views during this three-hour hike that will simply test your endurance. The payoff is super worth it since Doi Suthep Mountain National Park is known for being one of the most scenic destinations in Chiang Mai. This activity involves biking from Hmong Hill Tribe Village at the summit of Doi Pui National Park. Do something different and take part in this amazing trip.
Full Day Hike & Bike at Doi Suthep Mountain National Park

Duration: 6.0 hour
5. Stay in the floating houseboats at Mae Ngat dam
Who doesn't want to relax in a floating houseboat? This is possible thanks to the awesome floating houseboats in Mae Ngat dam. This multipurpose dam has its own floating houses where you can simply chill and relax without any worry in the world. End your Chiang Mai trip with a bang by chilling with you and all your friends in the houseboats floating on the gorgeous Mae Ngat dam. Spend the whole day eating, talking, and relaxing. Of course, do not forget to take photos of the gorgeous Mae Ngat dam and post it on your Instagram.
Mae Ngat dam

Address: Inthakhin, Mae Taeng District, Chiang Mai 50150, Thailand

Opening hours: 24 hrs (daily)

Price: 7 USD
Yes, you can kayak from Mae Ngat Valley farmlands into the Mae Taeng Forest Reserve. See the views, appease your thirst for adventure through on the thrilling river, meet local fishermen, see water buffaloes, and simply enjoy a day of seeing what Chiang Mai can give you. The incredible scenery and seeing the everyday lives of locals will definitely complete your whole trip. Experience Chiang Mai like no other on this thrilling activity.
From Chiang Mai: Mae Taeng Forest Full-Day River Kayaking

Duration: 1.0 day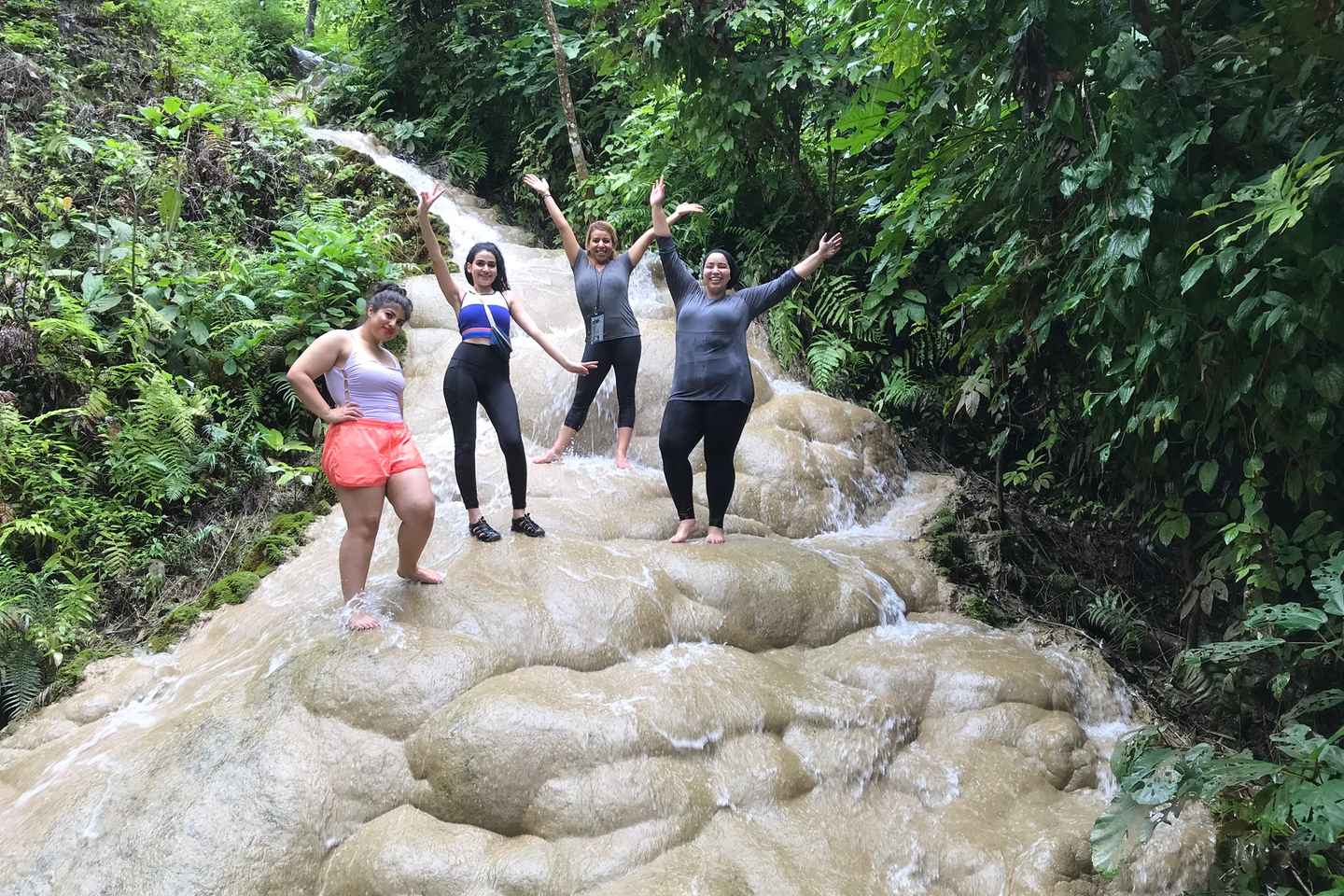 Bua Tong or Sticky Waterfalls is one of the most visited places in Thailand. The impressive waterfall is surrounded by luscious greenery. Once you are done with the hike, you can cool down in the crystal clear water coming from the waterfall. Take photos of nature or just simply chill at the side and wander around the beauty of the waterfall. This is a fun activity that no one will expect from your Thailand trip. See a different side of Thailand by availing a tour at this magnificent natural wonder.
Chiang Mai: Doi Suthep Temple and Sticky Waterfall Tour

Duration: 8.0 to 1.0 hour
We all need to take a break from the stress that assaults our everyday lives. Meditating with the monks at the famous Wat Suan Dok will simply enlighten you and relieve you from all of the worries that you are carrying on your back. This activity includes an introduction to Buddhism, learning the traditional vipassana meditation techniques from local monks, and an intimate one on one session with the monks where you can ask them anything and everything about life. This is your chance to step out of your comfort zone and just get up and go.
Chiang Mai: Morning Cultural Small Group Walking Tour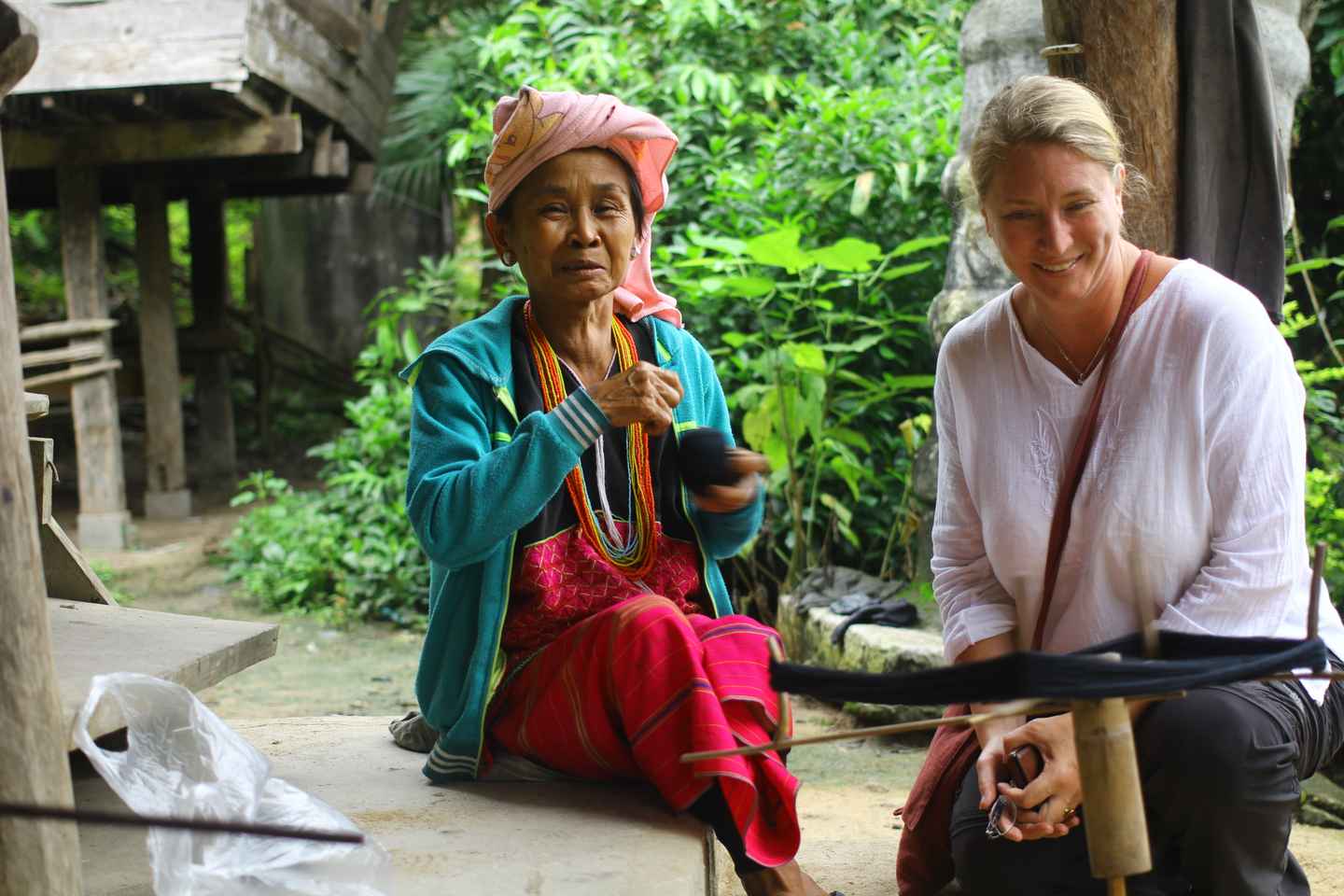 Take a deeper look at the history of Thailand by visiting the hill-tribe Villages. Here, you will get a glimpse of the simple life of the still alive hill tribe in Chiang Mai. The houses nestled in the middle of the Chiang Mai mountains are known for still using the old Thailand tradition. But always remember to be respectful when you visit these villages. Learn their culture and don't treat the people of the villages as animals. They let tourists inside their villages to showcase their culture and to educated people. Visit the villages and you'll surely learn a thing or two.
Chiang Mai: Full-Day Hill Tribe Countryside Villages Tour

Duration: 8 hour
Make your Chiang Mai trip more memorable
Get out of your comfort zone. With the list above, you won't lack thrilling and memorable activities to experience in Chiang Mai. Every day is bound to be the highlight of your trip to Thailand. Try one of these non-touristy things to do in Chiang Mai, Thailand.
Disclosure: Trip101 selects the listings in our articles independently. Some of the listings in this article contain affiliate links.
Get Trip101 in your inbox
Unsubscribe in one click. See our Privacy Policy for more information on how we use your data