While solo travel may seem a tad daunting at the start, the experiences you'll have while exploring new cities alone are unbeatable. Whether it's the people whose paths you'd cross along the way, or the unique, eye-opening experiences that only solo travel can provide, taking the plunge to travel alone sure sounds worth a try. Another plus of travelling alone? You don't have to fit anyone else's preferred travel activities into your travel itinerary; just yours! There's no better time to check a few adrenaline-pumping and life-changing activities off your bucket list.
If you're psyched for your solo trip but haven't settled on a destination yet, give the North Island of New Zealand's largest city a shot. Auckland and its metropolitan and rural areas are home to around 1,500,000 people, and has plenty to do for any traveller! From cultural and gastronomical delights to other entertaining festivals and events, the city has plenty for any solo traveller to explore. Check out these top things do alone in Auckland and add them to your travel plan!
We're redefining traveling alone with this bungee jumping activity from Auckland Bridge! It's the perfect way to release life's daily stresses and simply enjoy the views and the heart-skip-a-beat moment! Plunging 40 meters (131 feet) from ocean touch, feel the true Kiwi spirit within you as you marvel at the stunning Waitemata Harbour views (so keep those eyes open throughout!) The perfect way to end this thrilling yet very safe activity is to take a nice ocean dip. Scream all you want and don't be afraid to do this alone – after this activity, you'd feel like you can conquer anything in the world, so just enjoy!
Bungee jump from Auckland Bridge

Duration: 1.5 - 2 hours

Price: 90 USD
SkyJump is the country's highest jump and the only base jump by wire. You'll be secured by a jumpmaster and while they work as a team to make sure everything is in place, get ready to descend 192 meters (630 feet) off the Sky Tower at a whopping 85 kph (53 mph)! Expect your knees to shake and your screams fading but in the end, be rewarded with an amazing experience you can surely be proud of. A free ticket to the observation level is available but you won't get it unless you earn the Sky Jump certificate. If you're ready for the best 11 seconds of your life, book now with Adrenaline Hunter for efficiency and convenience.
SkyJump

Duration: 45 minutes

Price: 115 USD
Bask in the stunning views from the Auckland Harbour Bridge as you gear up and climb the bridge itself. This activity is ideal especially for those traveling alone as this architectural masterpiece serves as their platform for sightseeing and perhaps meeting new friends or fellow travelers. This activity is widely popular for both the young and old and it proves to be an inexpensive way to have unobstructed aerial views of Auckland. If you've got approximately 2 hours to spare, it's best to spend it in a worthwhile activity like this which you can cherish for a lifetime. Cameras are prohibited for safety reasons but your guide will take a variety of photos available for purchase after the climb.
Auckland Bridge climb

Duration: 1.5 hours

Price: 60 USD
An organized tour that lets you explore the other side of Auckland city, this day kayaking tour is a gift to solo travelers looking to spend a relaxing day that explores the best of nature. You'll join a group to kayak across the Waitemata harbor. Don't worry if you don't have any kayak experience since there will be a brief orientation beforehand. As you kayak, expect to see a variety of wildlife such as penguins. Once you've arrived at Rangitoto Island, your group will then commence an hour trek to the summit, where you'll get the most amazing views of Auckland, away from the city crowd. Local lunch awaits as you descend and if you have plenty of time, you can even take a dip into the calm ocean before paddling back to St. Heliers Bay. It's definitely a relaxing activity that allows you to be as close as possible to the rich nature that Auckland, New Zealand has long been known for.
Day kayaking excursion to Rangitoto Island

Duration: 4.5 hours

Price: 122 USD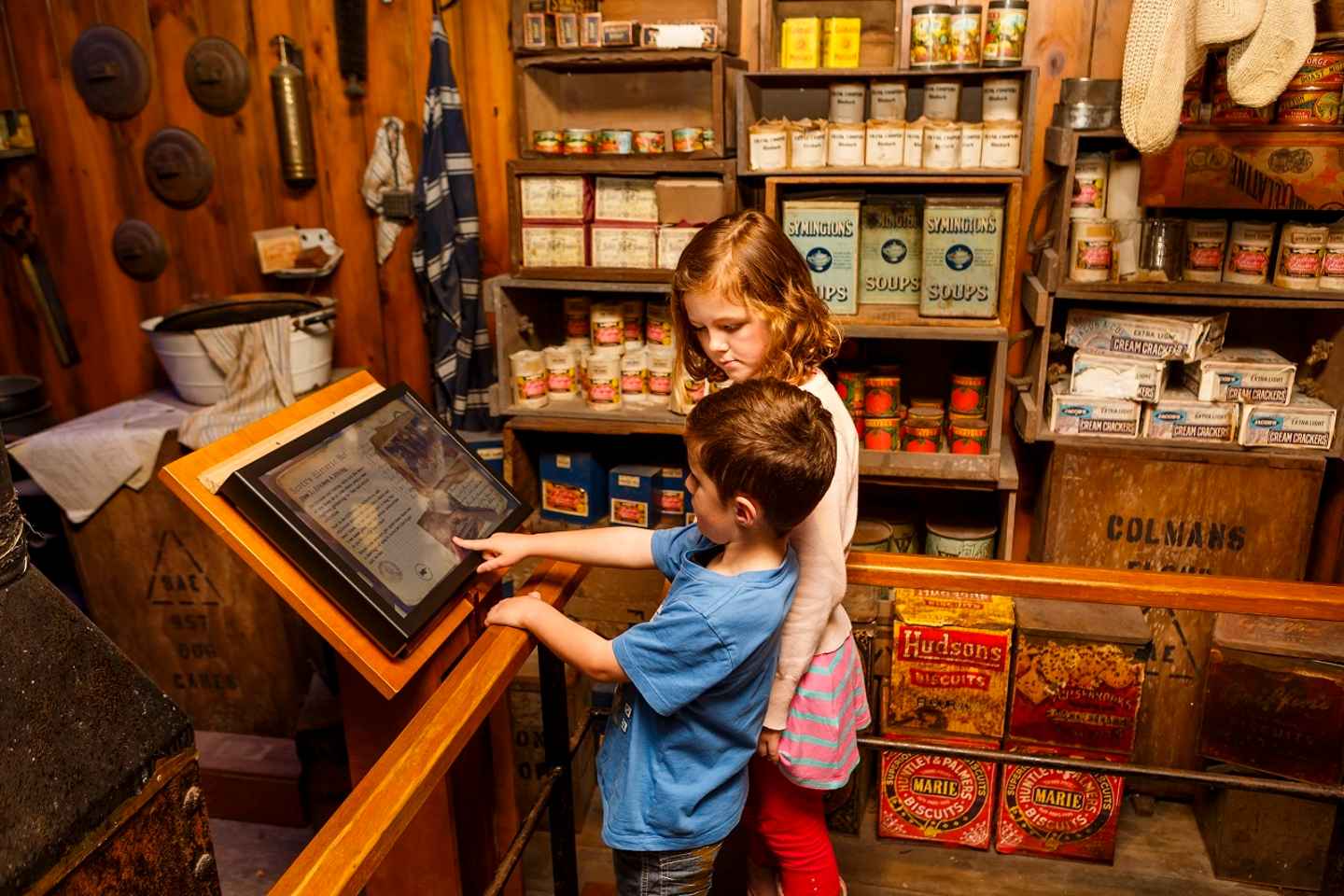 Another highlight of overseas holidays is checking out the local zoo or aquarium. With over 30 live animal exhibits, don't miss out on a visit to one of Auckland's top attractions since its construction over 30 years ago. The Sea Life Kelly Tarlton's Aquarium is a short 10-minute drive away from downtown Auckland, so accessibility isn't a problem at all. From breathtaking sharks in the Elephant Shark Bay to adorable penguins in the world's largest Antarctic penguin colony exhibit, there are all kinds of aquatic animals to admire at the aquarium.
Sea Life Kelly Tarlton's Aquarium General Admission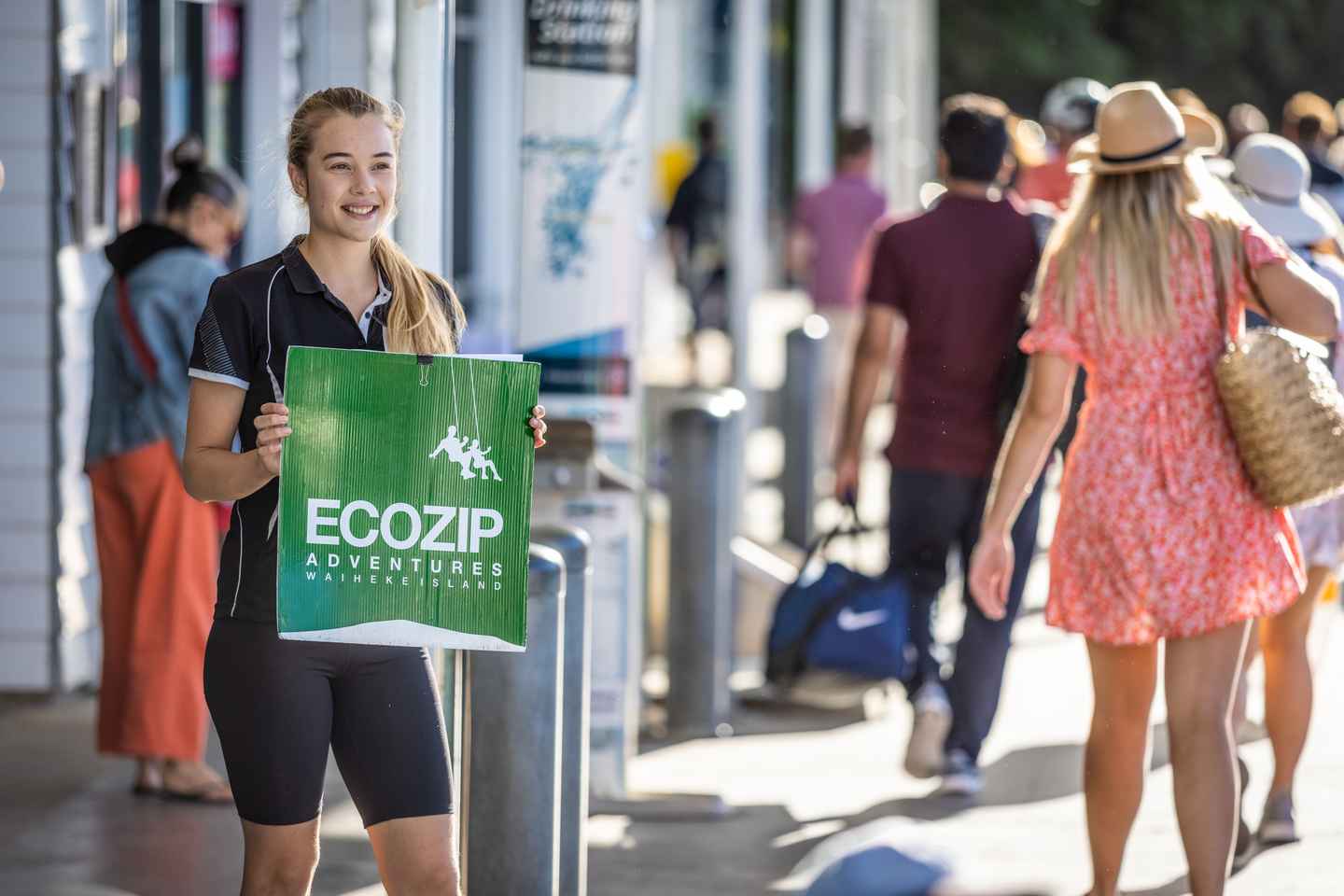 With all the natural marvels New Zealand has to offer, no trip to the country would be complete without some form of outdoor activity. This three-hour outdoor adventure hosted on Waiheke Island allows you to zip through much of the island's original, untouched forest and even enjoy panoramic views of the Hauraki Gulf. It's an educational trip too, as travellers get exposed to a touch of the Maori and European history of the island. As participants travel independently, it's the perfect activity for solo travellers! Who knows, you might even meet someone new and be friends while you're there. As it's found off the mainland, do note that ferry costs to and from Auckland are not included in the package price!
Waiheke Island: Zipline and Native Forest Adventure Trip

Duration: 3 hour
Spend a day at sea getting charmed by common and bottlenose dolphins, whales and the like! The sights start from as early as the pickup service, as the car ride takes you past the best of New Zealand's beautiful landscape and rural countryside. The cruise will also take you to the beautiful formation known as the Hole in the Rock, and past towering rock walls until you get to the inner islands of the bay.
Bay of Islands Day Tour with Dolphin Watching Cruise

Duration: 1 day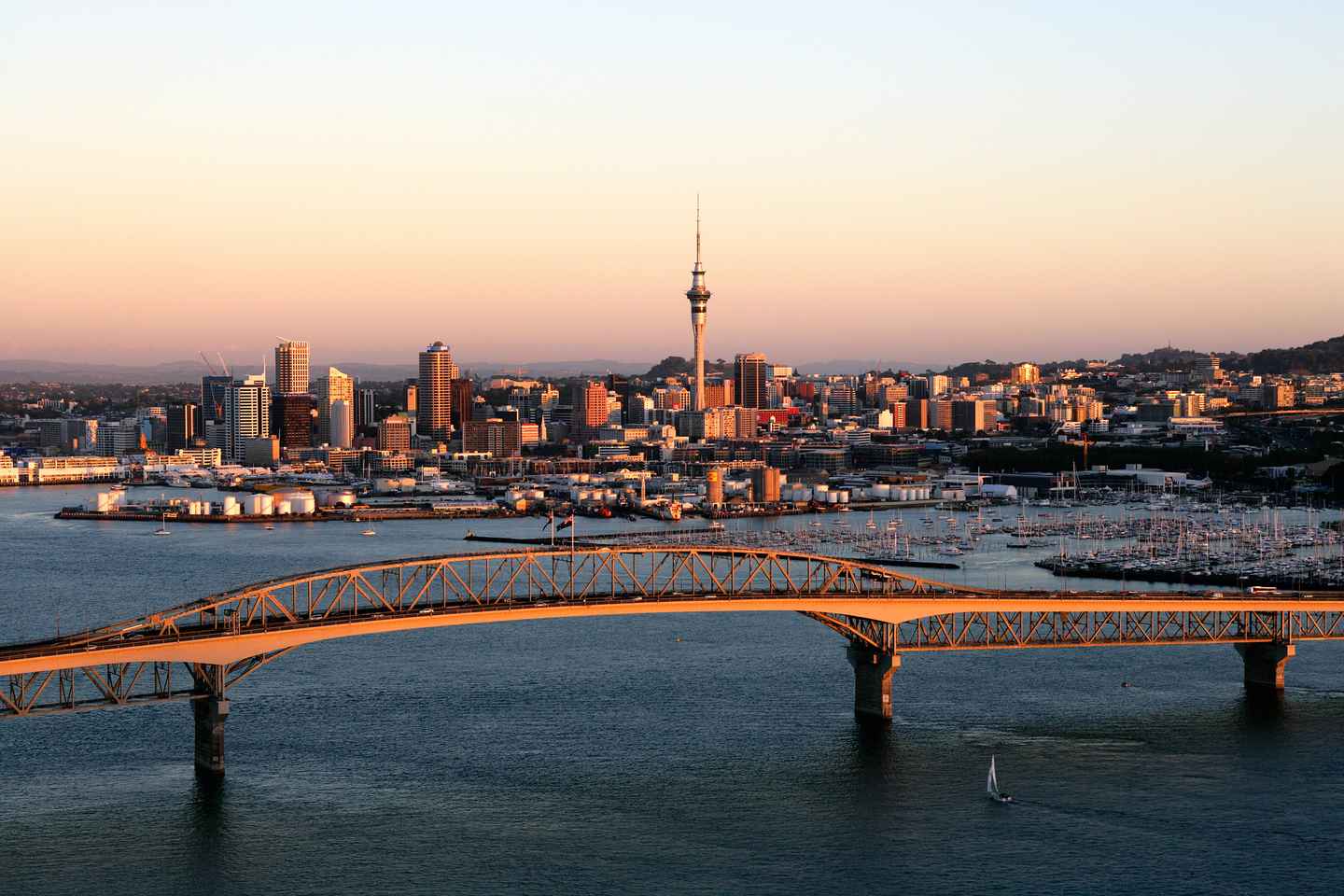 Here's a guided tour to help you explore and make the most of your trip to New Zealand's largest city! The tour lasts a total of seven hours long, so it's advised to set aside a day aside just for the tour. The first part of the package consists of a 90-minute guided tour to all of Auckland's most popular touristic sites. Next, take a scenic cruise from Waitemata Harbour, where you'll be able to take in the best of Auckland's natural features, like dormant volcanoes and pristine beaches. Other highlights include Rangitoto Island, the largest of Auckland's volcanoes, and the stunning bayside marinas of Devonport and Westhaven. Last but not least, see all of Auckland from the top of the Sky Tower. At 328m (1076ft) high, it's the tallest free-standing structure in the whole of the southern hemisphere, and the perfect place to enjoy an unimpeded view of the whole city. The tour has a flexible booking system too, and travellers can cancel up to 24 hours in advance to enjoy a full refund.
Auckland: Sightseeing Tour with Harbor Cruise & Sky Tower

Duration: 7 hour
Here's a different kind of exhilarating activity for you to try, although it's a little on the spookier side of things! The Spookers Tour includes a free pickup from your accommodation, and a 30-minute car ride will take you to Franklin Auckland where the Spookers Haunted Attraction Theme Park resides. Filled with chilling haunted houses, immerse yourself in the scariest that Auckland has to offer. The guided tour will end with transportation back to the city at the end of the night.
Spookers Tour from Auckland

Duration: 4 hours
Adrenaline junkies, this one is for you. Solo travel is often synonymous with adventure; take this a step even further by going skydiving! Take a leap and dive from as high as 5,030m (16,500 ft) – the highest available height in the whole of the North Island. For those who prefer something less high, there are also dives available from 3,960m (13,000ft) or 2,740m (9,000ft). Your journey will kick off with a viewing of a short safety video, after which you'll be able to select your dive height and photo and video package options. You'd definitely want to get a part of this exhilarating – and perhaps slightly unglamorous – moment on camera. For the dive itself, you'll be attached to a tandem instructor, so there's absolutely nothing to worry about. After a scenic flight and invigorating dive, your instructor will release the parachute, which you may even get the chance to steer! Finally, land back on the ground and enjoy the free barbecue facilities available at the viewing deck.
Skydive Auckland

Duration: 3 hours
Mix up your trip to Auckland's magnificent Sky Tower with this one-of-a-kind SkyWalk! Enjoy a bird's eyes view of the city, this time in front of the glass visitors to the tower typically stand behind. You could even attempt some tricks if you are up for it, all while being securely and safely fastened up of course!
SkyWalk Auckland

Duration: 1 hour 30 minutes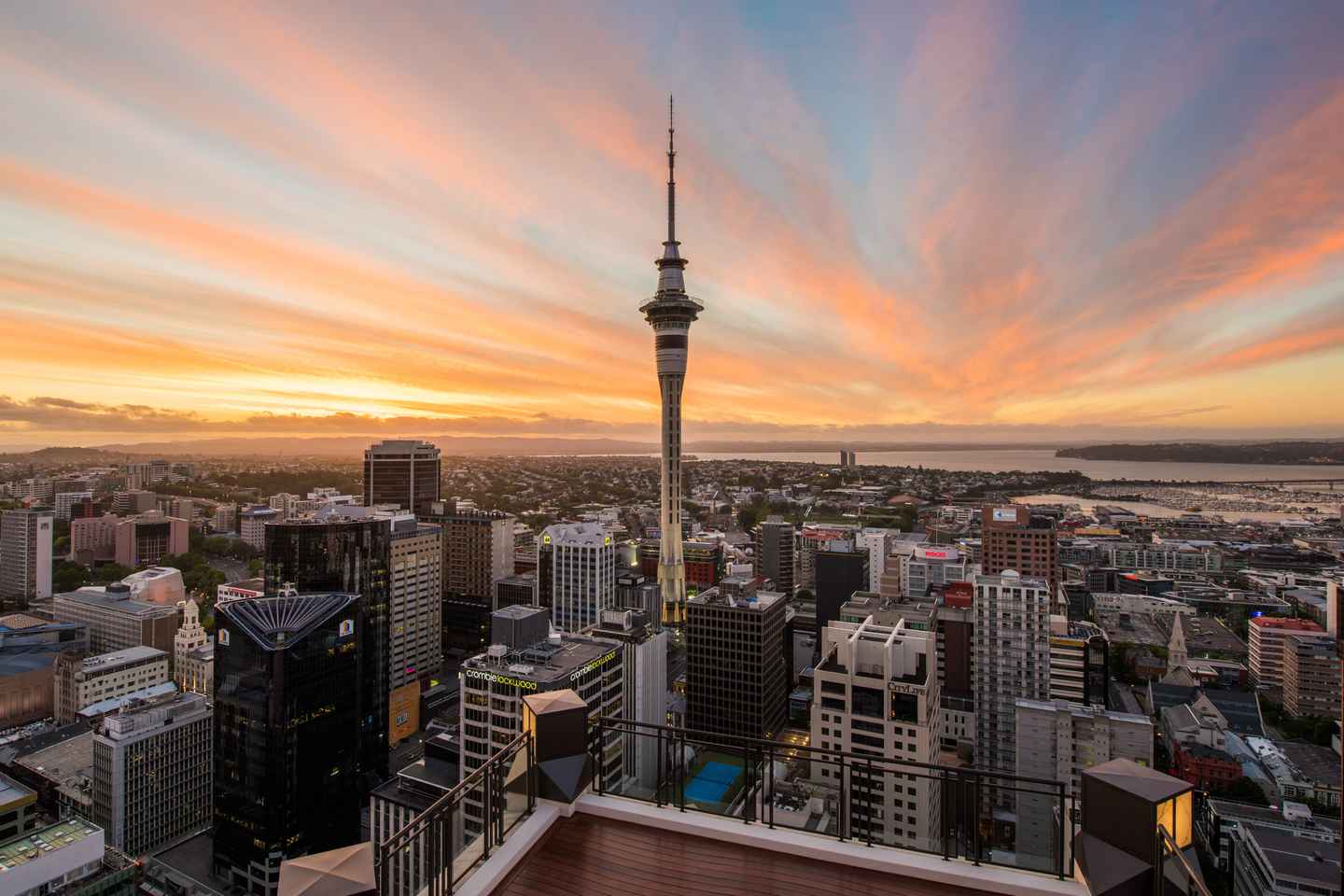 If you're just looking to catch a bird's eye view of Auckland while you're there, opt for this general admission ticket to the tower. Fit it into any of your afternoons or evenings, depending on whether you'd like to see the city as the sky turns to dusk. The general ticket includes access to the Main Observation level, Sky Café and Sky Deck, so you could even grab a bite while you're high up in the sky.
Sky Tower Auckland: General Admission Ticket
Exploring Auckland solo
While New Zealand is often covered via road trips and most commonly visited in groups, that doesn't mean there's nothing for you solo travellers to get up to! Add any of these eight solo activities to your itinerary for a fun-filled and certainly memorable trip.
Disclosure: Trip101 selects the listings in our articles independently. Some of the listings in this article contain affiliate links.
Get Trip101 in your inbox
Unsubscribe in one click. See our privacy policy for more information on how we use your data