Ireland's second largest city, Cork, is not perhaps as well known as its capital Dublin, but offers as much to a visitor, with the added appeal of a small city feel. With breathtaking vistas of the famous Irish coastline, centuries-old architecture, and a hip, young vibe, Cork can be a surprisingly fun destination. This buzzing city is also perfect for solo travel. The city is safe and compact while the people are very friendly. Explore the city at your pace and convenience and when you feel like some company, step into the closest pub and grab a chair at the bar–you are sure to find some friendly faces in there. We have put together a list of what you can enjoy doing on your own in Cork and get a true taste of the city's culture and its beauty. Here are the best things to do alone in Cork, Republic of Ireland.
1. Hike the Ballycotton Cliff Walk
One of the most scenic routes to hike, Ballycotton Cliff Walk has it all–panoramic sea views on one side and wonderful wildlife and a green landscape on the other. The hike from Ballycotton Village to Ballyandreen Beach is roughly around 8 km (5 mi) and not looped, and is likely to take you 1-1.5 hours. The walking path is well-worn and flat, making it an easy hike. However, there are number stiles dotting the path due to farms along the way, making it unsuitable for strollers or bikers.
Ballycotton Cliff Walk

Address: Ballycotton, Cork, Ireland

Website: Ballycotton Cliff Walk
2. Experience night kayaking in Lough Hyne
The magical experience of kayaking at night in Lough Hyne is truly an unforgettable one. Head out at dusk onto Lough Hyne, a saltwater lake connected to the Atlantic Ocean, leading it to have a unique marine ecosystem. Here you can experience the ethereal phenomena of bioluminescence–microscopic marine organisms giving off little bursts of light on movement–amid the beautiful setting of a starlit night and sounds of nocturnal wildlife. Book a moonlight tour where you will be accompanied by experienced guides who will ensure your safety and provide fascinating insights into this unique marine system.
Lake Lough Hyne

Address: Skibbereen, Ireland
3. Witness a show at Everyman Theatre
Although the Everyman Palace Theatre looks unimpressive on the outside, inside, this 650-seater theatre which opened in 1897 is spread over three stories and features gorgeous opulent ornamentation and decorative work reflective of the time. Listed as a Victorian-era historical building, it has been extensively restored and now frequently hosts theatre, dance, music, and other visual art performances. Book one of the available shows to experience the intimate atmosphere of this charming theatre.
Everyman Palace Theatre

Address: 15 MacCurtain Street, Cork

Website: Everyman Palace Theatre

Opening hours: Mon - Sat:12pm – 7.30pm (5pm non-performance days); Sun & bank holidays: 4pm – 7.30pm (performance days only)
4. Browse through Cork's vintage market, Mother Jones Flea Market
Popular with locals and tourists alike, Mother Jones Flea Market is a virtually a motherlode of vintage and retro stuff. Inside, you will find around 20 stalls stocking an incredible range of vintage clothing, jewellery, books, records, furniture, and knickknacks. Saunter around looking for great deals and then when you get tired, take a break with a cuppa at the small cafe located inside.
Mother Jones Flea Market

Address: Corner of McCurtain St. & York St., Cork

Website: Mother Jones Flea Market

Opening hours: Fri - Sun: 10am - 6pm (closed on Mon - Thu)
5. Take a stroll down the award-winning Oliver Plunkett Street
Explore Cork's most famous street in the city centre, Oliver Plunkett Street, with a stroll down its cobbled path. The street which won the 'Great Street Award' in 2016 is full of local colour and has a wonderfully charming vibe. You'll find it has shops galore plus chic pubs, cafes, and restaurants. A must-do to enjoy the city's vibrant and welcoming character.
Oliver Plunkett Street

Address: Cork, Ireland
6. Go back to another era in Time Traveller's Bookshop
A visit to the Time Traveller's Bookshop in Cork is often described as a soothing, relaxing experience, almost like visiting a museum. A specialist antiquarian bookstore stocking rare books dating from the 16th century, Time Traveller's Bookshop is a unique space where you can wander through the many shelves of books without any pressure to buy. You will find an eclectic collection of unusual books and also vinyls. Plus, there's a vegan cafe inside if you fancy a quick bite.
Time Traveller's Bookshop

Address: Woodley House, Castletownshend Road, Skibbereen, Cork

Website: Time Traveller's Bookshop

Opening hours: 11am - 5pm (daily)
7. Visit Cork's only suspension bridge, Daly's Bridge
Take a walk across this timber-planked walkway for the fun experience of feeling it shake as you walk on it. Daly's Bridge known better as Shakey Bridge in Cork is a pedestrian bridge that spans the River Lee and connects Fitzgerald's Park to Sunday's Wells. Made of wrought iron, it is a local landmark and offers a great way to take in the picturesque surroundings including the river.
Daly's Bridge

Address: River Lee, Ireland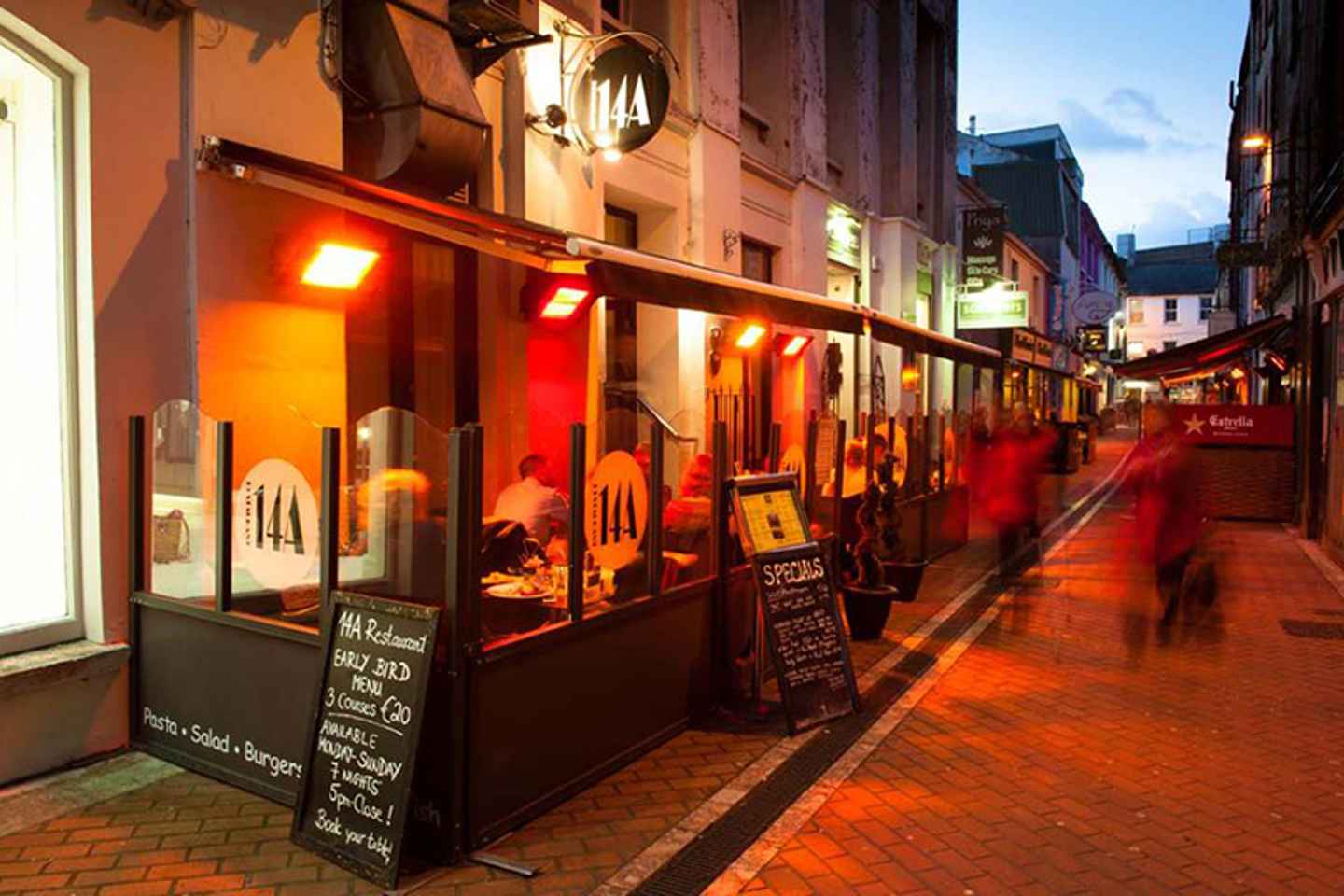 This self-paced, self-guided audio tour offers a fantastic introduction to the delightful city of Cork and to get a better understanding of the city's celebrated past. Lasting for around three hours, the tour will take you to all the top spots of Cork with the audio commentary sharing fascinating tidbits. The tour covers several attractions including English Market (the market visited by the Queen and famous for its incredible range of food items), St Patrick's Street, St. Fin Barre's Cathedral, and Cork Butter Museum.
Cork Self-Guided Audio Tour

Duration: 3.0 hour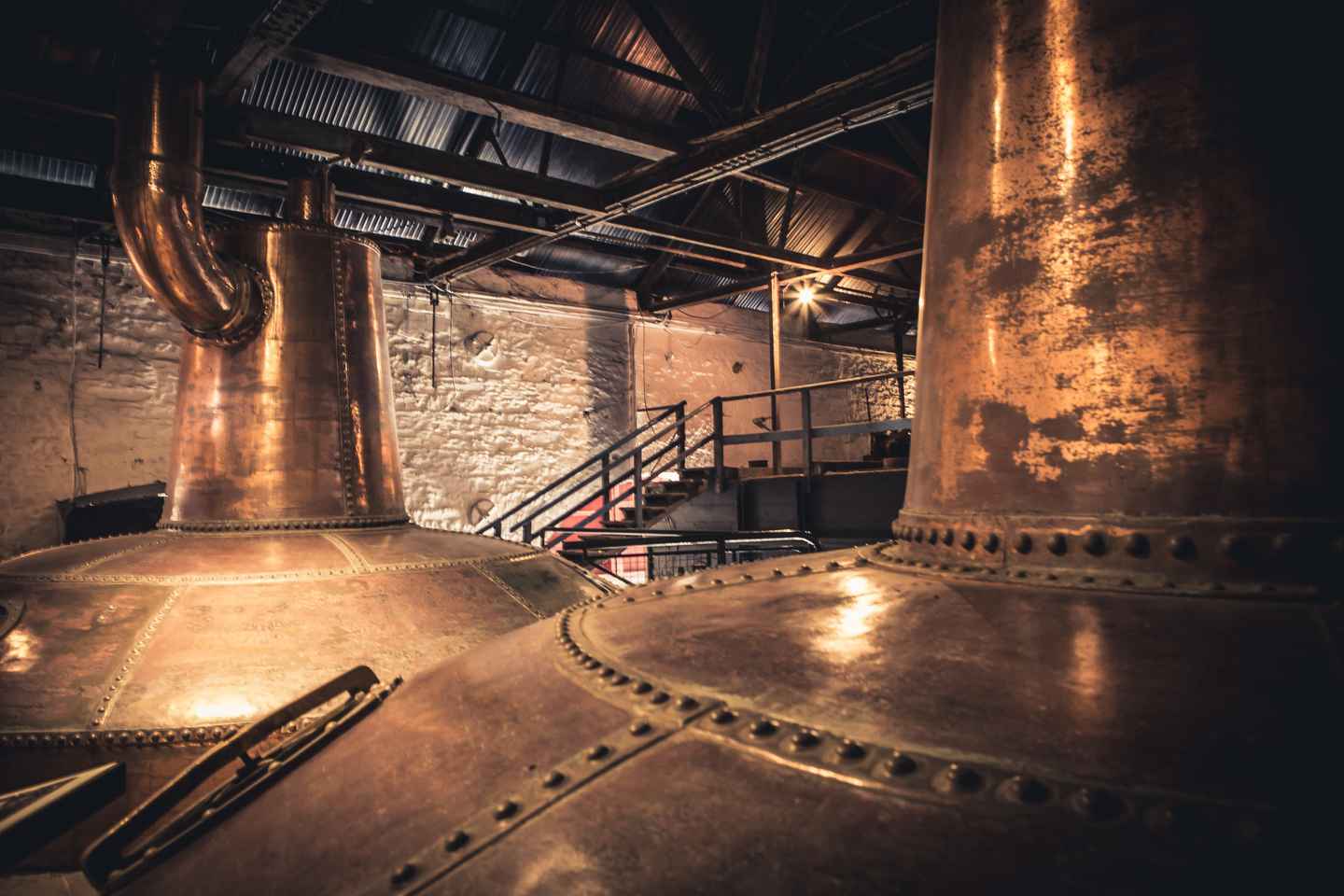 If you are a whisky connoisseur then this tour is a must. You'll head out to the old Jameson Whiskey Distillery at Midleton where the tour will give you a cool inside look at how whiskey gets made with a walkthrough of the company's specially recreated distillery. Also included in the price is a complimentary glass of Jameson, plus a comparison whiskey tasting experience. What's more, you also get a chance to become a true-blue "Qualified Irish Whiskey Taster!"
Cork: Jameson Experience Whiskey Tour

Duration: 75.0 minute
Find out why West Cork's coastline is known to be among the most beautiful in the world with this day tour that will take you along the sea to several local attractions like Charles Fort, the picturesque town of Kinsale, and Timoleague Abbey. The tour will then take you further down the coastal road to Garrettstown which is part of the fabulous Wild Atlantic Way drive for more incredible views.
Cork: Kinsale and West Cork Day Tour
Get the best of both worlds
Travelling solo has its own charm but it does need a little planning and an open attitude. Since the city of Cork is highly walkable, you can get around to the sights inside on your own. For day trips or attractions outside the city, book tours as they make transportation easy and also get you some company. Also try learning a few of the unique Irish colloquiums/lingo like "what's the craic" to score brownie points at the pub!
Disclosure: Trip101 selects the listings in our articles independently. Some of the listings in this article contain affiliate links.
Get Trip101 in your inbox
Unsubscribe in one click. See our Privacy Policy for more information on how we use your data