Once an example of downtime in the past, Atlantis, a suburb in the northern part of Cape Town, is a typical case of 21st-century urban development. A large industrial zone is the biggest sign of growth around here. Visit the city's attractions, which include the Atlantis sand dunes and Skydive Cape Town. Going around, the main mode of transport is the metro bus, which travels to the city center, about a couple hours' ride away. And of course, you'd want to stay here, so we've selected 10 of the best Airbnb vacation rentals in Atlantis, Cape Town, in South Africa.
This premium guest house is an ideal getaway place for the whole family. Located in a lime farm just outside the Atlantis center, the house provides a great sense of isolation and peace. Up to six guests can be accommodated in the three beds, and kids younger can stay free of charge. All the rooms and beds are finished in wood and fine fabrics and are equipped with air-conditioning for your comfort. You also get other great amenities like a solar heated pool and a large driveway for your car. Spectacular views of the countryside top the experience in this villa.
Groenfontein Guest Farm, Philadelphia District

Cape Town, Western Cape, South Africa

Accommodates: 6


Top guest reviews

the house is spacious and clean

i can't remember the name of the person who received us but she was very friendly and helpful

pet friendly & our dogs loved making friends with the farm dogs :)

quiet peaceful & stylish farm house suitable for winter & summer 35 mins from cape town

Read more reviews
If you like a more artistic romantic getaway, this cottage is right for you. Art pieces and patterned carpets give the place plenty of character. Inside, the bedroom if full of creative touches like wall paintings and zebra patterned-carpets. There are some basic kitchenware like a microwave, fridge, toaster, and some cutlery if you want to prepare simple meals. Relax in the patio, and have a chat with the host. Outside the house, there is a museum and plenty of art shops and cafes around the corner, and the train station is just a few minutes by foot. Overall, this house is a great choice for the artistic ones.
Artist's Cottage

Darling, Western Cape, South Africa

Accommodates: 2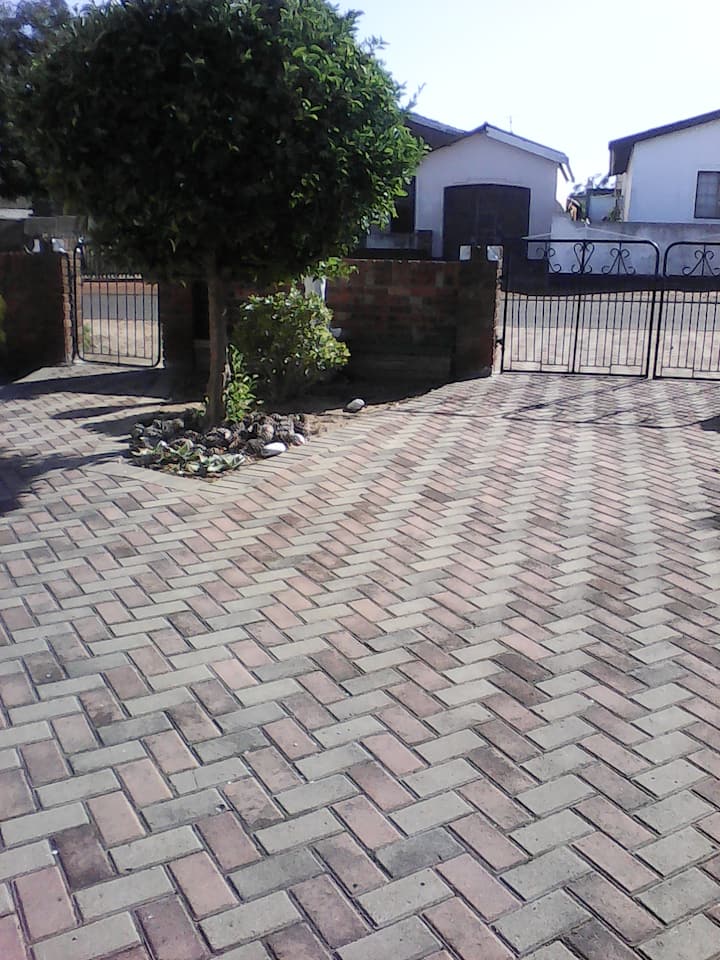 Are you a solo traveler on a tight budget? This house is a great choice for you. Located just off the highway in Mamre, this house is a simple and no-frills accommodation that makes sure that you are well rested after a long day around Atlantis. Breakfast is also prepared by the host, but you can also use the kitchen if you need to prepare some meals. There is a bus stop just a short walk away, so going around the region is simple. And the host is always available if you need something, or just want to chat. With all that, you'll feel at home in this accommodation.
Hilda's homestay

Cape Town, Western Cape, South Africa

Accommodates: 1

NOTE:: This paragraph is hidden in published article because one of the property is invalid for more than 2 years
Zeestock Adventure Lodge is a splendid mix of rural charm and urban living, an ideal spice for all you urban warriors. You are immediately greeted by great views of the countryside all around. The spacious and well-lit bedroom can accommodate two and is kept very simple to minimize distractions, although there is Wi-Fi so that you can share your moments here. There are plenty of common spaces you can use with other guests in the lodge, like a swimming pool, outdoor dining, and a pool room. The lodge also has plenty of other fun activities like yoga, a paintball area, and sand-boarding tours to the Atlantis dunes 10 mins away. You'll find a lot of excitement here for sure.
Zeestock Adventure Lodge
NOTE:: This paragraph is hidden in published article because one of the property is invalid for more than 2 years
Do you want to be closer to nature for your next romantic getaway? You can try out this isolated and rugged cottage, just outside the main Zeestock Lodge, which is mentioned in number three. You can use all the same common amenities in the lodge like the pool, paintball area, and lounge. Inside the cottage, the bed is well draped and is well lit. The bathroom is outdoors, giving you a better connection to nature - just watch out for rain. And by the door, you can watch the beautiful African sunrise and sunset. Your next romantic adventure starts here.
Zeestock Adventure Lodge - Bush Cottage
NOTE:: This paragraph is hidden in published article because one of the property is invalid for more than 2 years
This great bed-and-breakfast experience is a great stay for you vacationers who still want a more urban dwelling. The house itself is reminiscent of a suburban American home. Up to five of you can sleep in the very cushy beds, which are paired with large closets to store all your things in. The bathroom is also very modern and clean, complete with a shower room and bathtub. The breakfast is served by the hosts. Located in the middle of Darling, the house is just a short walk away from shops, and the train station. You can tell your friends over the free Wi-Fi that you've stayed in the White House's West Wing - suite.
West Wing Suite @ White House
This accommodation is ideal for your next family holiday in Atlantis. Four of you can sleep in the three cozy beds, with two of them well-prepared for your kids. You can chill on the couches in the living area, with a fireplace, and TV. The open-design kitchen has all of the essential equipment for you to prepare meals, and a fridge to store them all. Outside, you can enjoy activities like canoeing, fishing, and zip-line over the man-made lake beside the house. All these combined with proactive hosts, you and your family will really appreciate your stay here.
Beautiful Family Getaway

Malmesbury, Western Cape, South Africa
You and your family can enjoy your own space in this cottage, with its own private entrance. Up to four of you can be accommodated in the two bedrooms, finished in clean white textiles and walls. You get all the kitchen amenities you need like fridge, stove, and microwave, among others. Outside, there is a lounge where you can breathe some fresh air, and have some barbecue too. Lastly, if you want to move around, the museum is just around the corner, and Darling station is just a ten-minute walk away.
Just Darling Cottage Bed & Braai

Darling, Western Cape, South Africa
If an escape from the city is what you want, this cottage is a great choice for you. You and your buddy or partner will be well accommodated here in your own private space. The bed and furniture are finished in soft textiles. Location is also great, the house is a short walk away from the Darling Station, where you can ride the train bound for Cape Town. And the best part of this is that these perks come at such a low price.
Guest Cottage with Outdoor Patio

Darling, Western Cape, South Africa

Superhost

Accommodates: 2

This restored Victorian country home has plenty of fancy charm for the couple on a romantic vacation. The bedroom is set in a very romantic mood, with touches like mood lights and perfumes. The bathroom has a tub, and also carries the Victorian theme of the house. You get amenities like Wi-Fi, TV, a washer, and a dryer. Outside, there is a common pool, and a lush garden with 100-year old trees, where you can interact with other guests too. If you want to go around town, the shops and arts of Darling are just outside your door, so there is plenty to explore, too. These great features and a lot more await your next visit.
The hidden romantic gem with privacy

Top guest reviews

our room was extremely neat and clean

our room was done up really nicely and everything was sparkly clean

our room was authentically quaint very comfortable and spotlessly clean

stephan was a great host and gave us some useful recommendations for restaurants and places to visit

stephan is a great host and provides you with everything you need

we absolutely loved our stay from the wonderfully warm welcome we received to the helpful tips and dinner reservation

stephan is a great host

a charming place conveniently located

the guest house of stephan is a wonderful place to explore darling or visit the western cape national park

Read more reviews
Atlantis is real - and keeps getting better
This suburb is now on the upswing, thanks to recent developments spreading out from Cape Town. More tourists are discovering the great sites here as well and enjoying their adventures. Why not pay a visit to Atlantis, Cape Town on your next trip?
Disclosure: Trip101 selects the listings in our articles independently. Some of the listings in this article contain affiliate links.
Get Trip101 in your inbox
Unsubscribe in one click. See our Privacy Policy for more information on how we use your data