Rome, a dream destination where tourists flock to all year round. The capital city of Italy has no lack of heritage sites, museums and panoramic views. Perhaps you've come to Rome to visit famous landmarks such as The Colosseum and the Spanish Steps or admire the impressive Roman artworks. While you're busy taking photos in this scenic city, don't forget that Rome is also known as a fashion capital. Tourist guides are excellent to point to places of interests, but let us help you with deciding where to go shopping in Rome. From luxury boutiques and personalized shopping tours to off the beaten track shopping districts, you are guaranteed to find good bargains and unique souvenirs in this sought after holiday destination. Follow our guide for the best tips on what to buy in Rome, Italy.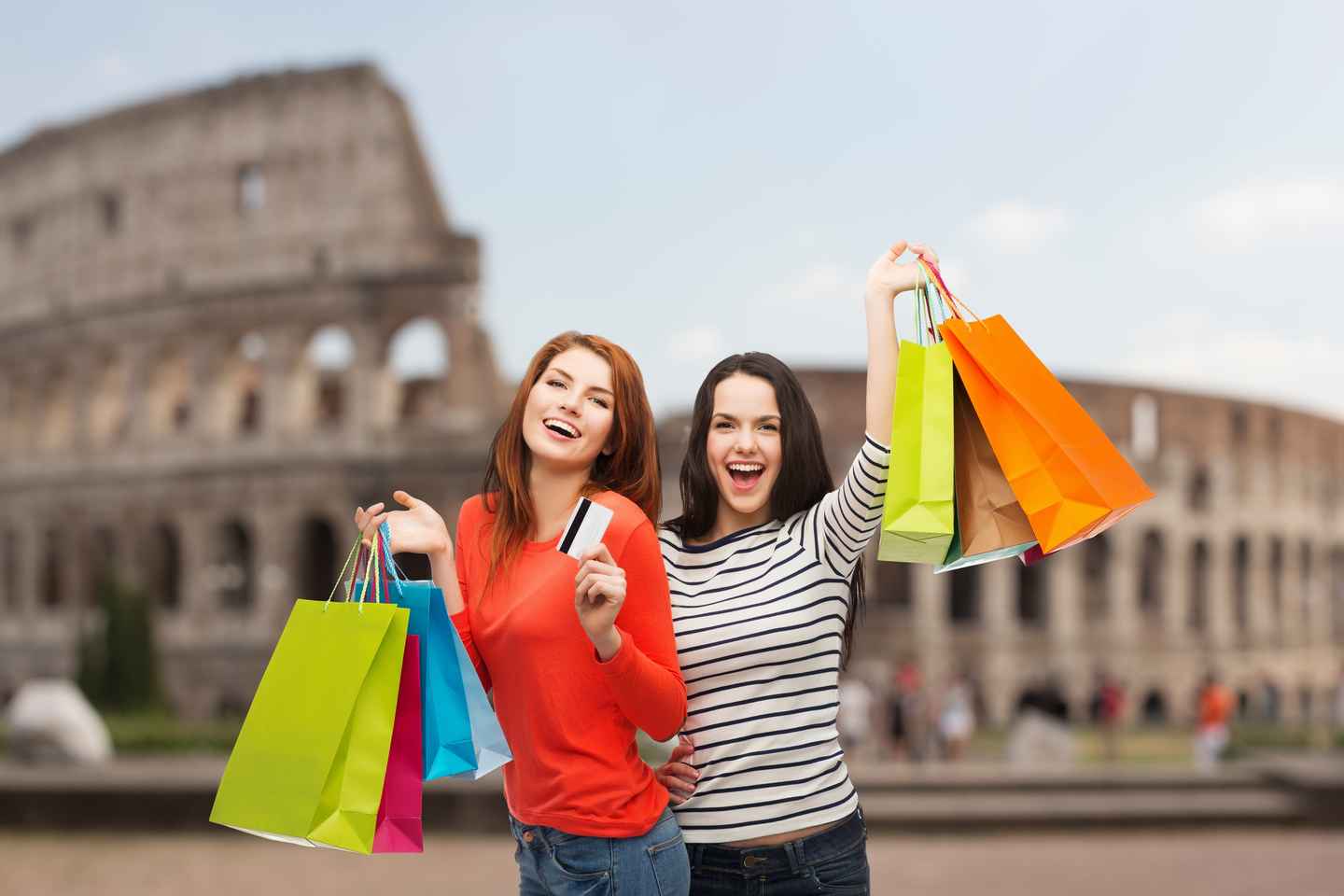 Not sure where to find the latest fashion trends? No worries, engage a personal shopper who will be your more trusted guide in Rome. On this VIP shopping tour, you can choose from 4 different experiences - luxury, vintage, contemporary, and the arts and craft tour.
Armani, Gucci, Ferragamo…do any of these names make you go wild and crazy? Then the luxury tour is built for you. Tour the boutiques of Dolce & Gabbana, pose with the Bernini fountain and sashay down the shopping district. Otherwise, opt for a different experience with the vintage tour which brings you to the Monti district. See for yourself on the quirky side of Rome as you walk into fashion studios and tailors who produce custom-made clothes and jewelry.
If none of the above suits you, consider going on the contemporary tour and discover avant-garde designs from Serena De Fiore, Livia Risi and more. Lastly, for those who are more interested to shop for art pieces, the arts and craft tour could possibly lead you to some treasures. Antiques, sculptures, paintings and more, the vibrant art scene in Rome will inspire you. Lots of walking is expected for each tour, so put on a pair of comfy shoes!
Rome: Half–Day Shopping Tour with Personal Shopper

Duration: 4 hour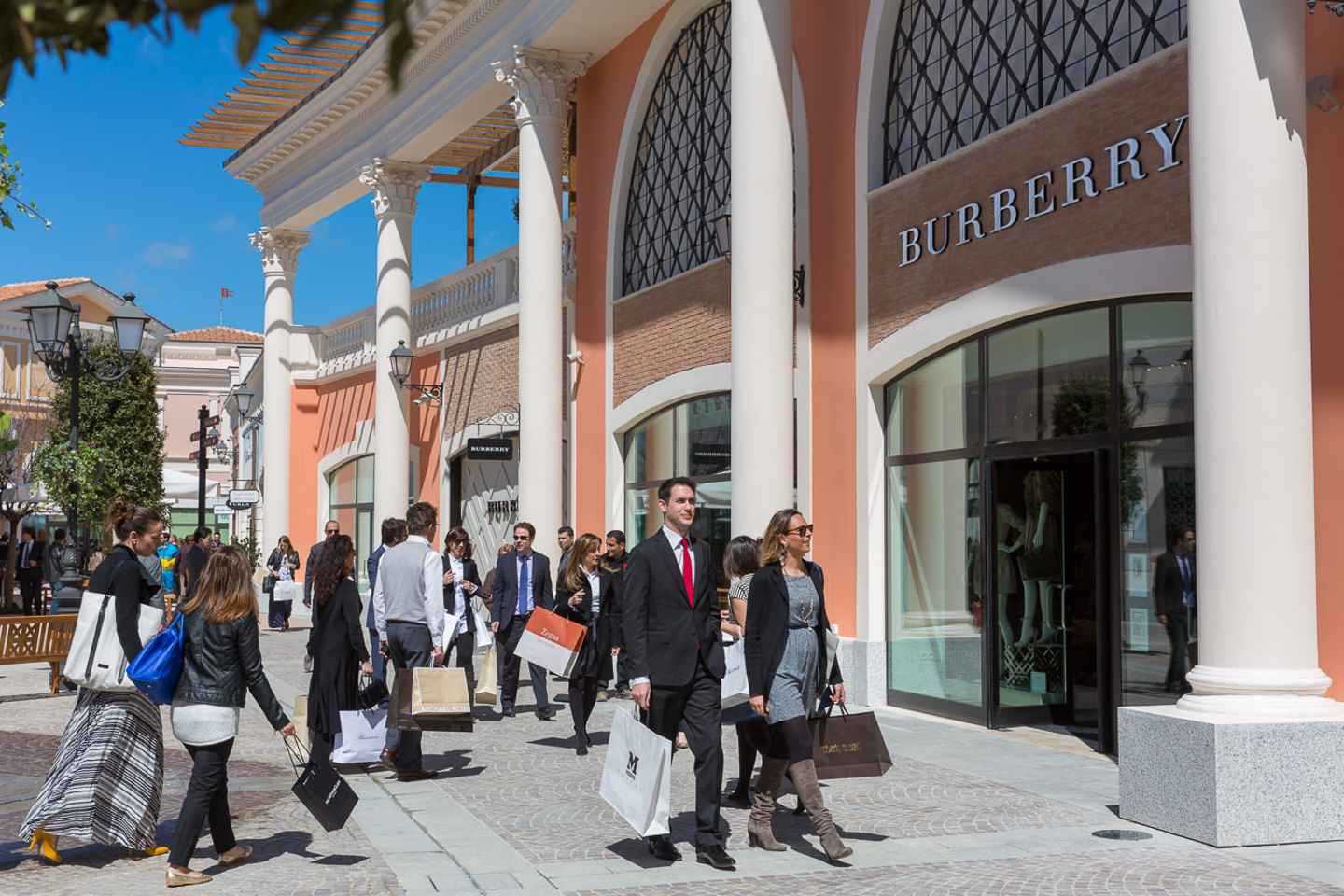 You brought those empty suitcases for a reason, right? Get ready to stuff them full with discounted goods from this full day shopping tour. Comb the shopping village which features over 200 brands of clothing, accessories and footwear. Get up to 70% off discounts on brands such as Calvin Klein, Burberry and Levi's. Bought too much stuff? Just grab another suitcase, it's probably on sale anyway!
Round trip transportation is provided for smooth travel between places. On this tour you will have the comfort of an air-conditioned minivan and the help of a shopping assistant who will be happy to answer your queries. It's never been easier to find the best deals!
Rome: Castel Romano Outlet Shopping Full-Day Trip

Duration: 7 hour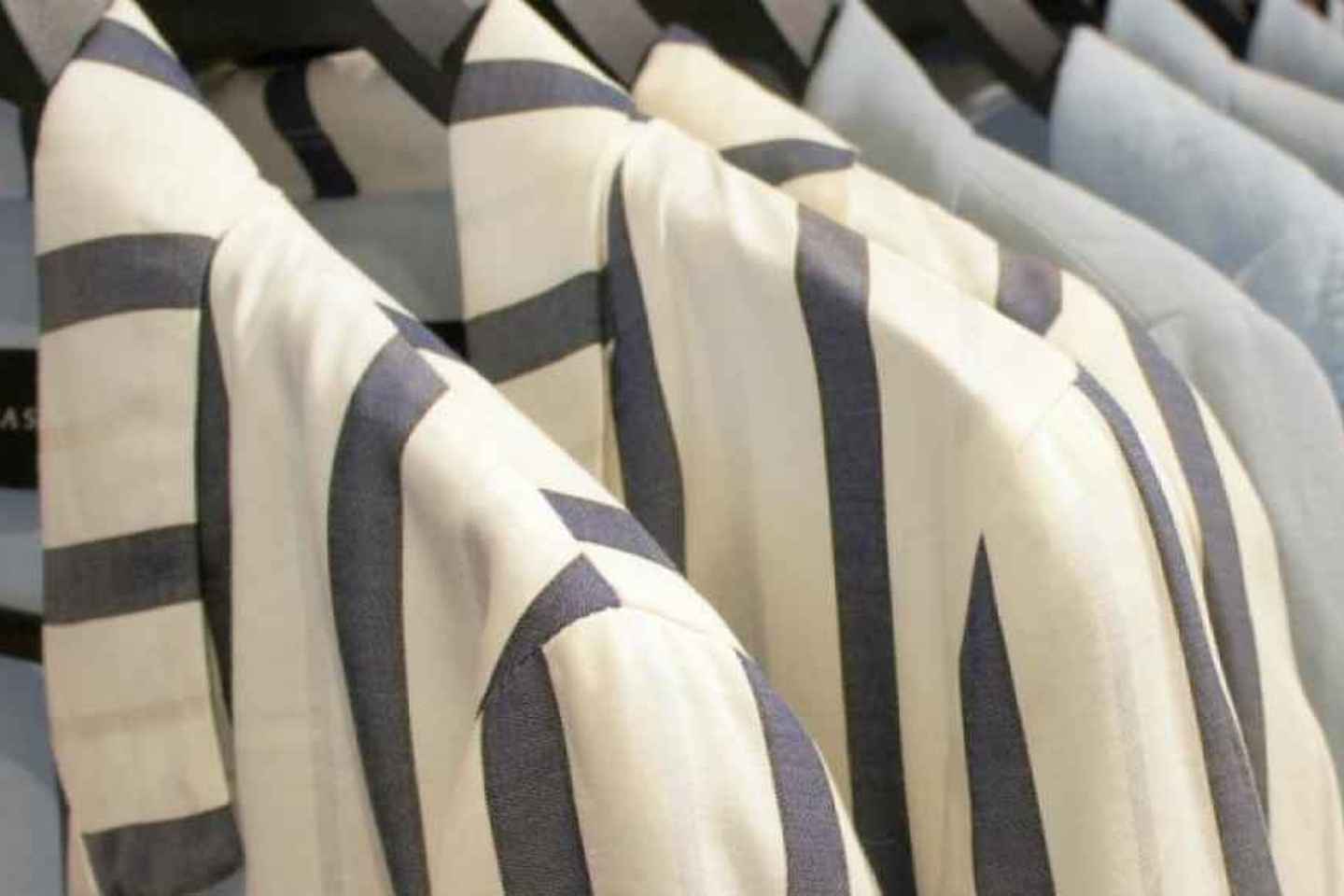 Explore Rome through shopping at 4 different locations. One of the places you'll visit is Castel Romano outlet, which features top brands such as Prada and Armani. You'll also get to visit a mock ancient Roman village, which houses brands including Burberry, Roberto Cavalli, Calvin Klein and more. Don't wait to grab those discounted items or someone else will snatch them up.
All your travels will be taken care of by private transportation, so it's up to you to decide your itinerary. What could be more convenient than having your own private venchile to ferry around you and your bargains? Let the shopping frenzy begin!
Rome: Private Shopping Tour

Duration: 8 hour
When in Rome, dress like the Romans do. In this tour, a local guide will highlight styles and trends in the city. Keep those famous brands in the cupboard for a while and discover local designers' boutiques, unique flea markets and jewelry boutiques. A handmade piece of Roman jewelry will add much more style to your wardrobe. Stop for coffee breaks or have a slice of cake in one of the cafes.
Have a chat with your guide who will help you create a new look and bring you to shops based on your interests. This way, you won't waste your time shopping in areas that don't interest you, after all, you need to conserve your energy. It doesn't get much more personalized than this!
Rome Custom Private Shopping Tours by Locals: Independent Boutiques & Chic Shops

Duration: 5 hours
Indulge in a full day shopping experience into The Mall, a luxury outlet in Tuscany. Prada, Miu Miu, Fendi, Tom Ford, Burberry and Versace are just some of the brands you can find in this mall. Both men and women's fashion items are on sale. Fragrances, jewelry, makeup and more, get your favorite items at unbelievable prices.
Besides high-end fashion, you'll find plenty of restaurants and coffee shops. Don't leave without visiting the Gucci Caffè Restaurant which offers a panoramic view of the Tuscany hills. It's a perfect place to have a short break before you continue to hunt for more bargains—you will need that extra energy. When you're done, a comfortable minivan will bring you back to your hotel to drop off you and your shopping bags.
The Mall Luxury Outlet in Tuscany from Rome

Duration: 8 to 10 hours
Shop till you drop, literally
Awesome shopping tours provide good therapy to lift your mood. Whether you are looking for designer brands, indie labels or art pieces, begin your hunt with one of these shopping tours. Grab delicious local delicacies along the way, you'll need lots of energy to carry those shopping bags!
Disclosure: Trip101 selects the listings in our articles independently. Some of the listings in this article contain affiliate links.
Get Trip101 in your inbox
Unsubscribe in one click. See our privacy policy for more information on how we use your data