The city of Taipei is one of the most impressive modern cities on the planet, offering exceptional sightseeing opportunities, a wonderful skyline, and one of the tallest buildings in the world: the Taipei 101 skyscraper. Back down on the ground, the city is filled with attractions, including Japanese colonial streets and a wealth of night markets and incredible street food. Taking the chance to visit Taipei even for just a few days means you'll have options for superb contemporary shopping, wonderful restaurants, and photo opportunities that will keep your social media feed filled with perfect shots. If you're in the area for business or for pleasure, then rest assured that our list below will give you all the information you need when it comes to what to do for 36 hours in Taipei, Taiwan - a stunning and remarkable metropolis.
Eat the finest local delicacies at Shin Yeh Dining
Over the years, Shin Yeh Dining has established a mighty reputation as one of the very best restaurants in Taipei - and potentially even further afield. The restaurant itself is located within the amazing Taipei 101 tower. If you decide to visit, you'll dine on the 85th floor and enjoy the panoramic views as you eat - a truly amazing experience. As for the food itself, this place provides a varied menu that includes Chinese and Taiwanese options, such as a succulent braised pork belly that will surely make your mouth water.
Shin Yeh Dining

Address: Taipei 101, 110, Taiwan, Taipei City, Xinyi District, Section 5, Xinyi Road

Website: Shin Yeh Dining

Opening hours: 11:30am - 3pm, 5:30 - 10pm (daily)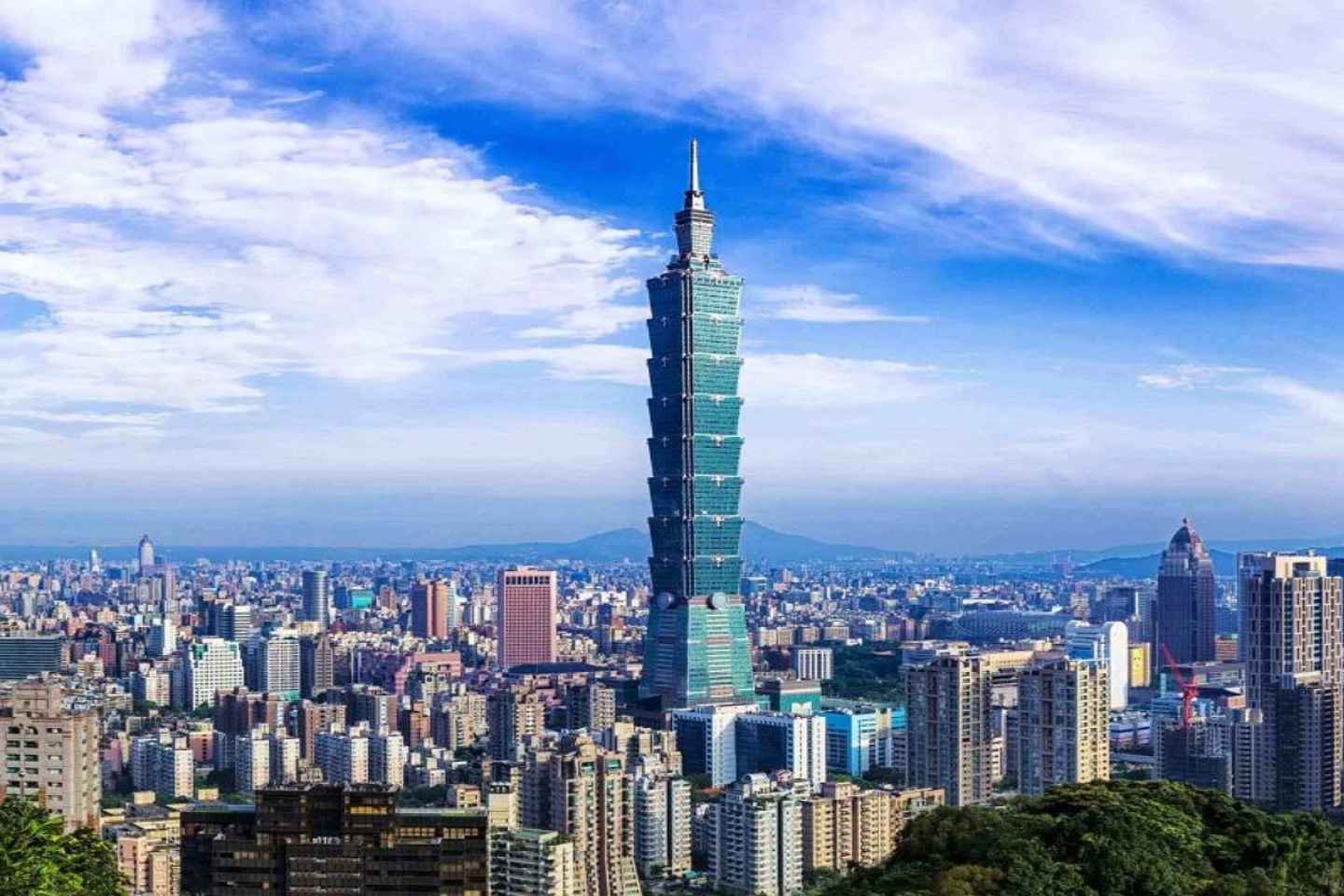 Taipei 101 was the world's tallest building from 2004 to 2011 and remains an iconic part of the Taipei skyline. Standing at a height of 508 metres (1,666 feet), the structure is truly magnificent to behold and has earned particular acclaim amongst tourists thanks to the incredible views that can be enjoyed from the Taipei 101 Observatory over the surrounding area. As a result, this place can be considered a must-visit for any visitor, as it provides a fascinating perspective that you'll always remember.
Taipei 101: Observatory Deck Ticket
Admire the view from Xiangshan Trail
Offering some of the most outstanding views of Taipei that you could possibly wish for, the Xiangshan trail involves a series of steep paths and walkways that take you to a viewing platform right at the top. Your reward for arriving there is a panorama that will take your breath away - particularly if you time the hike just right, so you can reach the top as the sun sets, resulting in a skyscape that cannot be beaten.
Xiangshan Trail

Address: Alley 342, Lane 150, Section 5, Xinyi Road, Xinyi District, Taipei City, Taiwan 110

Opening hours: 24 hours (daily)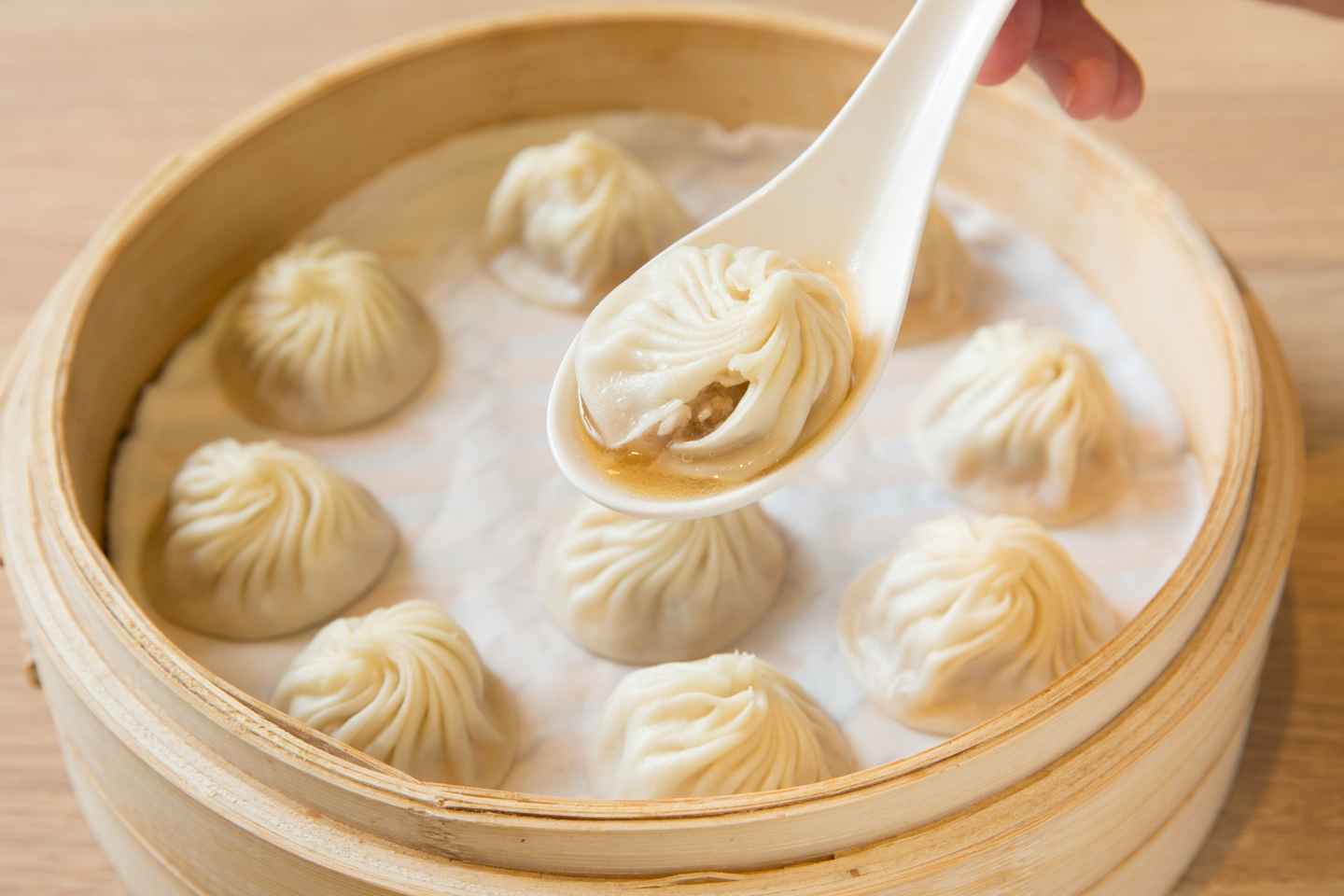 Lungshan Temple is a Chinese folk temple that dates back to the 18th century, and while the building has had to be rebuilt over the course of the intervening centuries, the current structure and the surrounding area remain highly significant to the local populace. Located in the Wanhua District, the temple is often referred to as "the meeting place of the gods", and offers a quiet, serene atmosphere and the chance to view the stunning architecture of the modern temple building.
Taipei Night Tour & Din Tai Fung Steamed Dumplings

Duration: 4.0 hour
Explore the many delights at Huaxi Street Night Market
Located in the Wanhua District of Taipei, Huaxi Street Night Market (also known as Snake Alley) offers something for everyone, from foodies to shoppers, the delights on offer are as wonderful as they are varied. There are numerous food options to consider, and seafood is often the most recommended by those who have visited. There are also stalls selling crafts, tonics, and antiques, and there are even game machines to try if you'd like something of an arcade experience. Overall, this is a real gem of a market that you're sure to enjoy.
Huaxi Street Night Market

Address: Huaxi Street, Wanhua District, Taipei City, Taiwan 108

Opening hours: 4pm - 12am (daily)
Get a traditional look at Taipei at Ningxia Night Market
It's well-known that Taipei is a city with plenty of bustling markets, and it's become a neon paradise for tourists who always make up a decent percentage of the foot traffic here. That said, if you want to see a bit more of the "real" Taipei, there is no better way to do so than by checking out Ningxia Night Market, a far less tourist-led and more down-to-earth option compared the majority of other markets in the city. There are Taiwanese street food delights to be had, including the highly popular oyster omelettes. A huge selection of arcade games also adds a fun element.
Ningxia Night Market

Address: Ningxia Road, Datong District, Taipei City, Taiwan 103

Opening hours: 5pm - 1am (daily)
Taste some craft brews at Ximen Beer Bar
Located in the Ximending area of the city, Ximen Beer Bar is a small, cosy spot that will delight anyone who is looking for a tasty brew. The craft brewing craze has certainly made its way to Taipei, and this bar is perhaps the best place to appreciate it with a full slate of IPAs, lagers, and wheat beers that will go exceptionally well with some tasty bar snacks. The ambience is suitable for a younger crowd, but with friendly staff and great music, you won't feel out of place whatever age you are.
Ximen Beer Bar

Address: No. 83-2號, Section 2, Wuchang St, Wanhua District, Taipei City, Taiwan 108

Website: Ximen Beer Bar

Opening hours: Sun - Thu: 6pm - 1am; Fri - Sat: 5pm - 2:30am
Start the day right at Dongfang Mei Breakfast Restaurant
Wherever you travel, you will always want to start your day right, and that means enjoying a hearty breakfast. Taipei is home to several restaurants under the Dongfang Mei flag. They serve excellent breakfasts at highly affordable prices. These places will ensure you're well-nourished for a morning of sightseeing around this exceptional city. Fried bread, rice balls, egg pancakes, and meat options make up a traditional Taiwanese breakfast, and it offers a very filling start to the day.
Dongfang Mei Breakfast Restaurant

Address: No. 538號, Xizang Road, Wanhua District, Taipei City, Taiwan 108

Opening hours: 4am - 12pm (daily)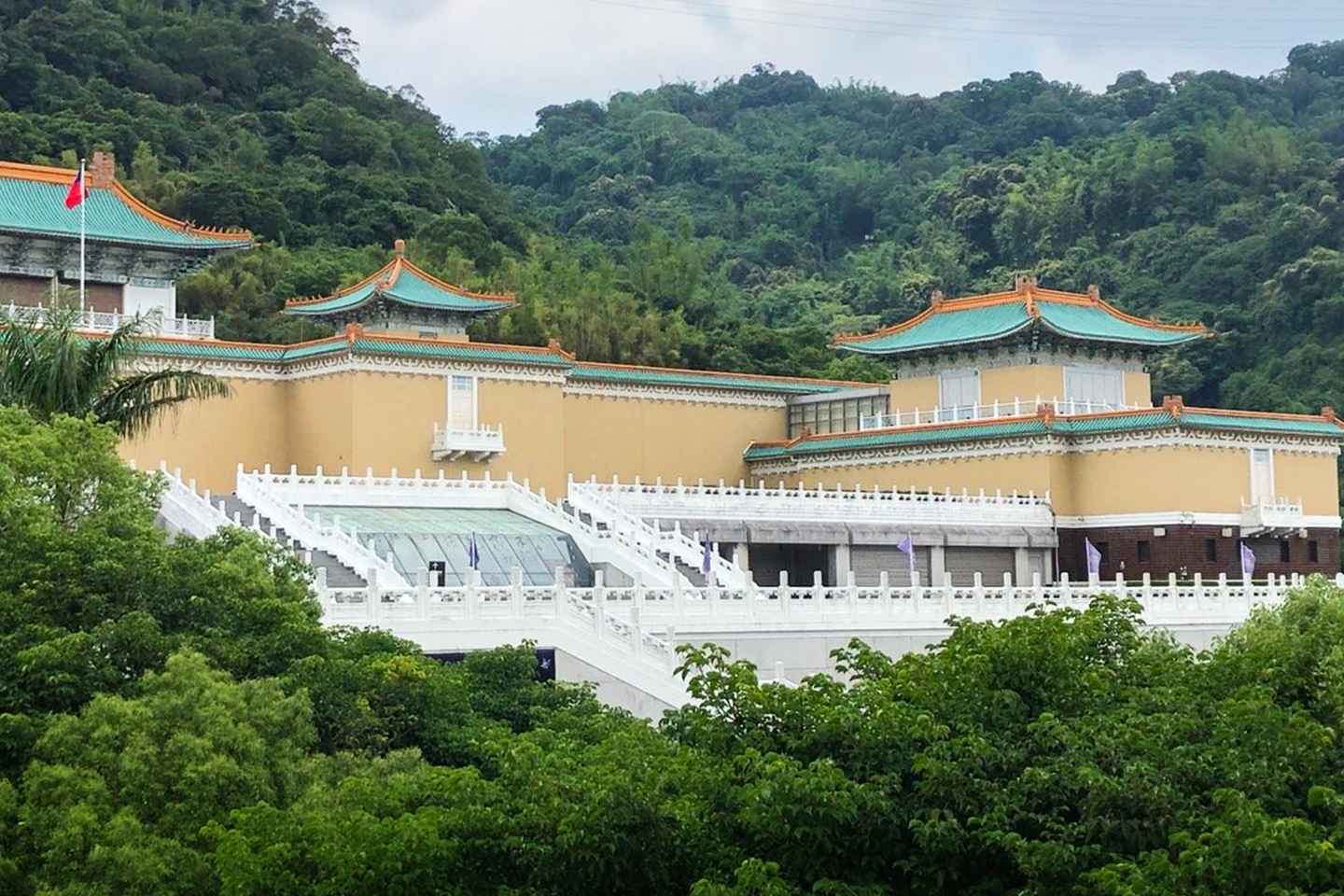 If you are visiting Taipei, the National Palace Museum is a destination you will definitely want to find space for on your itinerary. The museum is home to one of the largest collections of ancient Chinese pieces, including artefacts and pieces of art like Ru ware, Chinese calligraphy, bronzes, jade carvings, and more besides. There are two different branches of the museum to visit: the Northern Branch and the Southern Branch, and visiting both is highly recommended if time allows.
Taipei: National Palace Museum E-Ticket
Enjoy a moment of tranquility at Zhishan Garden
Zhishan Garden is located within the National Palace Museum, so you can enjoy both the cultural wonders of the museum and this beautiful, tranquil garden in one amazing trip. The garden is traditionally designed and features a range of water features, artwork, picnic tables, delicate pavilions, and beautiful plants, shrubs, and trees. A particular highlight for visitors is the opportunity to purchase fish food at a vending machine and then visit the koi ponds to feed the hungry inhabitants.
Zhishan Garden

Address: No. 221, Sec 2, Zhi Shan Rd, Shilin District, Taipei City, Taiwan 111

Opening hours: Tue - Sun: 8:30am - 6:30pm (closed on Mon)

Price: 0.70 USD (20 TWD)
Taste a local speciality at Acheng Goose
Roast goose is a well-known Taiwanese speciality, and Acheng Goose is an excellent choice of restaurant if you're hoping to sample this famous food during your time in Taipei. Found in the Zhongshan District, they serve the goose steamed or smoked, along with a few other menu options such as milkfish skin soup and stinky tofu, among others. In addition to the delicious food, the restaurant has a great ambience that ensures an all-around amazing experience from start to finish.
Acheng Goose

Address: No. 105號, Jilin Road, Zhongshan District, Taipei City, Taiwan 104

Opening hours: 11:30am - 9pm (daily)
Lose yourself in Xinsheng Park's Garden Maze
If visiting Taipei, Xinsheng Park is absolutely worth including in your list of things to do - and, in particular, the Garden Maze the park is home to. The maze is relatively straightforward so there's no risk of getting lost. It offers an interesting experience that allows you to soak up the pleasant surroundings and enjoy spending time in nature. As an added bonus, this place is also home to a range of artwork that adds something extra special to the whole experience.
Garden Maze

Address: Section 3, Xinsheng North Road, Zhongshan District, Taipei City, Taiwan 104

Opening hours: 24 hours (daily)

Price: Free
Ride the Miramar Ferris Wheel
Miramar Entertainment Park in Taipei is a fantastic place to visit thanks to its range of stores and its cinemas, but Miramar Ferris Wheel will add something extra special to your visit. The Ferris wheel is located on the roof of the building and stands 70 metres (230 feet) tall on its own. Offering a great view and a fun experience to shoppers and moviegoers, this attraction is a great experience that is quite unlike anything else in the world.
Miramar Ferris Wheel

Address: No. 20號, Jingye 3rd Road, Zhongshan District, Taipei City, Taiwan 10491

Opening hours: Sun - Thu: 11am - 11pm; Fri - Sat: 11am - 12am

Price: 5 USD (150 TWD)
Appreciate the living colour at Rainbow Bridge
Bridges have to satisfy two requirements: they have to be functional and they have to be architecturally impressive - and Rainbow Bridge in Taipei achieves both of these necessities with ease. The bridge spans the Keelung River and is 167 metres (547 feet) in length. As one would expect given the name, the bridge is colourful; red is the main colour seen on the structure, but the pedestrian walkways are paved pink and blue, which adds a quirky charm that should raise a smile on anyone who chooses to walk its length.
Rainbow Bridge

Address: No. 180, Songhe Street, Songshan District, Taipei City, Taiwan 105

Opening hours: 24 hours (daily)

Price: Free
Seek bargains and street food at Raohe Street Night Market
Located in the Songshan District, Raohe Street Night Market is a 600-metre-long (1,968-feet) night market in Taipei. One of the oldest night markets around, Raohe Street offers a culinary experience that will delight any foodie. The quality of the food on offer is exquisite, and you can enjoy options such as stinky tofu, grass jelly, pork pepper buns, and more besides. As you browse and explore the different stalls, you'll also be able to make the most of the bustling, exciting atmosphere the market offers to its visitors.
Raohe Street Night Market

Address: Raohe Street, Songshan District, Taipei City, Taiwan 105

Opening hours: 4pm - 12am (daily)
Enjoy themed LGBT nights at Hunt Taipei
Hunt Taipei is one of the best-known and most beloved gay bars in the city, located in the Wanhua District. The establishment has a reputation for serving incredible drinks - the cocktail menu is especially well-praised for its breadth. It has a relaxed, comfortable ambience for such a small but perfectly formed space. In addition to the standard opening hours, the bar also hosts regular themed events, so it's always worth checking to see if there's such an event taking place before you visit.
Hunt Taipei

Address: No. 7號, Section 2, Guiyang St, Wanhua District, Taipei City, Taiwan 108

Opening hours: Sun - Thu: 9pm - 3am; Fri - Sat: 9pm - 3:30am
Get underground music thrills at Revolver
Located in the Zhongzheng District, Revolver is a key part of Taipei's underground music scene and is a great choice for those wanting to immerse themselves in the city's bustling nightlife. The bar offers a small outdoor seating area, as well as a stage and dance floor in the upstairs section of the establishment. Known for its great range of drinks and atmosphere, you can be sure of a fun experience if you choose to visit this iconic bar.
Revolver

Address: No. 1-2號, Section 1, Roosevelt Rd, Zhongzheng District, Taipei City, Taiwan 100

Website: Revolver

Opening hours: Mon - Thu: 6pm - 3pm; Fri - Sat: 6pm - 4am; Sun: 6pm - 1am
Totally timeless Taipei - a city worth visiting again!
In truth, the toughest thing about making a tour itinerary for Taipei is narrowing down the attractions to fit into just a couple of days; you could easily find enough to do here to make the good times roll for a week or more. Nonetheless, the list above is a pretty excellent showcase for a city you'll want to come back to - those other attractions will be enough to ensure you make a return trip to check the city out again!
Disclosure: Trip101 selects the listings in our articles independently. Some of the listings in this article contain affiliate links.
Get Trip101 in your inbox
Unsubscribe in one click. See our Privacy Policy for more information on how we use your data