Underneath the appearance of an unassuming suburban town in Virginia, Manassas has a rich and diverse history. So if you are planning a trip to Manassas or wish to explore this beautiful town, you are sure to have your itinerary filled quickly with all kinds of attractions and activities to explore. These include exploring Manassas Museum that has artifacts from the Civil War era, classical music and theatre performances, plenty of parks and gardens to picnic in, nature trails to go hiking or biking along, and much more. So if you are looking for some unique accommodations while in Manassas, why not opt for an Airbnb rental instead of a typical hotel room, to be able to better experience the culture? Read on to explore our list of the top Airbnb vacation rentals in Manassas, Virginia.
This adorable yet luxurious brickhouse looks like it has been picked straight out of a Dickens novel set in rural England. You can rent a bedroom and have access to a bathroom that is shared with the host. There is a double bed in your room, ideal for both couples and solo travellers, and you can explore the beautiful neighbourhood filled with trees, ponds, and lawns. Guests mentioned that they loved the friendly cats in the house, as well as the welcoming and friendly host.
The Little Brickhouse

Manassas, Virginia, United States

Accommodates: 2

This luxurious 1300-square-foot (121-square-metre) basement is big enough for a whole family to stay for any duration and can comfortably accommodate up to six guests. Complete with two bedrooms, one bathroom, a fully equipped kitchen with all the cookware and dinnerware you need, large windows, and your own private entrance, this is pretty much like having your own apartment. The hosts have taken care of everything you may need, from entertainment options to everyday essentials such as toiletries and groceries. The hosts also provide complimentary breakfast groceries for your convenience.
Private Entrance Old Town Manassas Basement Suite

Manassas, Virginia, United States

Accommodates: 6

This accommodation offers a whole floor all to yourself, that consists of your own private bedroom, a private bathroom, as well as a living room to relax in with a fireplace. You can enjoy taking a stroll or having a beverage out on the patio and backyard when the weather is nice, or snuggle up in front of the fireplace with a good book or some movies when it's cold outside. You can prepare your own meals in the kitchen upstairs and you also have free parking right in front of the house.
Sunny Downstairs Apartment--A Floor to Yourself!

Manassas, Virginia, United States

Superhost

Accommodates: 1

This home looks like it has been picked out right out of Pinterest, with its gorgeous wooden furniture and bright yellow wall colours lending a cheerful ambience inside the home as well as outside. The large windows allow plenty of natural sunlight into your private bedroom and you have access to a shared bathroom and the pretty home kitchen where you can prepare your own meals. There is also a patio where you can relax and chat with your hosts.
Charming Home in Old Town Manassas II

Manassas, Virginia, United States

Superhost

Accommodates: 2


Top guest reviews

everything was very clean and cozy

just like described; clean quiet

everything is clean and orderly while feeling warm and inviting

super clean house and comfortable

the place was clean and stylish

she is a gracious host

linda was a great host we enjoyed every second of our time there

great place and great host

linda is very kind attentive and hospitable

lynda is very friendly & great host

the location is great as well there are shops and grocery stores close by

the neighborhood is very quiet and peaceful

great place to stay in the area

it's a good place to stay

a good place to stay

Read more reviews
Adorned with beautiful interiors, hardwood floors, and world-class furniture and amenities, this private home is ideal for friends or families and can accommodate up to five guests comfortably. Enjoy newly replaced bedding, high-speed WiFi, a well-equipped kitchen with a Keurig coffee maker, a fire pit where you can warm up on cold evenings, and much more. Guests mentioned the home is very clean and check-in was extremely easy and quick.
The Old Town Road - Entire Home

Manassas, Virginia, United States

Superhost

Accommodates: 4

This unique rental is sure to charm you with the sheer number of amenities it provides. Stay in this spacious private above-ground 1000-square-foot (92-square-metre) basement ideal for up to two guests and enjoy the awesome amenities you have access to. You can enjoy the games the host has on site, including darts, air hockey, billiards, and ping pong, have your cup of coffee out in the patio or backyard every morning, or go swimming in the private pool. For half the price of an expensive hotel room, you get all the hotel amenities!
Above-Ground Basement Queen Room w/full kitchen

Manassas, Virginia, United States

Superhost

Accommodates: 2


Top guest reviews

highly recommend clare as a host

clare and family were wonderful hosts and very welcoming

the host's were kind and genuine about the quality of my stay there

they were very accommodating and we feel like we have made lifelong friends

Read more reviews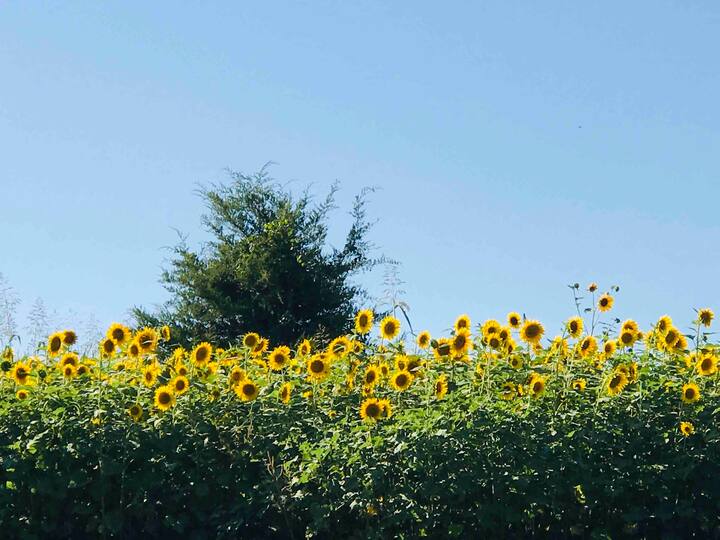 Situated very close to Fairfax station, this lakeside cottage is a perfect home for couples on a romantic getaway or even solo travellers. The home is very close to interesting shopping complex and dining establishments as well as museums and parks. It comes with a fully equipped kitchen with cookware, a coffee maker, and groceries to prepare your own breakfast. There is a private deck with a living area where you can enjoy your morning tea or coffee, cable television, free WiFi, and all the essentials you can expect in your own home. Guests loved how spacious and tidy the home was.
The Little Lake House

Manassas, Virginia, United States

Superhost

Accommodates: 2

If you are a social butterfly and are travelling alone, the prospect of staying alone in an isolated home seems boring and unnecessarily expensive. Why not rent this cosy bedroom hosted by Jason and Sylvia, that has everything you need for a great stay? You have your privacy with a lockable door and your bedroom is decorated in a modern yet homely fashion with your own work desk and wardrobe. The neighbourhood is very tranquil with lots of trees and greenery, ideal for taking walks. You have access to the kitchen and bathroom and you can prepare your own meals if you wish to.
Come relax in bedroom #2 at The Knot!

Superhost

Accommodates: 1


Top guest reviews

clean room peace a quiet

very nice clean and quiet place to stay

my one night stay felt like ten it was awesome clean quiet and cozy

jason's place is clean and organized it was my second time there and it was very good

the space was very clean and the host was great

jason and sylvia are great hosts

jasons mom was very helpful and has lots of knowledge to share about life

even though i didn't get to meet jason sylvia was super friendly i would definitely stay there again

it's great to be back at jason's and sylvia's place

jason's place is as described clean quiet cozy and located in a nice neighborhood

Read more reviews
Enjoy staying in the quaint town of Manassas, Virginia
Offering a rich plethora of cultural and historical landmarks to explore, this town is a hidden gem when it comes to travel destinations. If you are planning to explore this town, an Airbnb is a significantly more affordable and private type of accommodation as compared to hotel rooms. We are sure that you will be able to make the most of your stay here with our awesome list of vacation rentals. So what are you waiting for? Book your home away from home today!
Disclosure: Trip101 selects the listings in our articles independently. Some of the listings in this article contain affiliate links.
Get Trip101 in your inbox
Unsubscribe in one click. See our Privacy Policy for more information on how we use your data