Argentina, the eighth-largest country in the world, is known for many exciting things such as tango, gauchos, Iguazu Falls, and wines. Its diverse geography and natural beauty ensure an exciting mix of mesmerizing coastlines, idyllic mountains, breathtaking glaciers, and sweeping deserts. The exhilarating festivals and spectacular celebrations add charm to the country's appeal. Buenos Aires, the country's capital city, with its impressive history, unique architecture, and vibrant culture, has created a world of its own. However, that's not all. Any mention of Argentina is incomplete without the names of Diego Maradona and Lionel Messi. Whether you like football or not, you can have an exciting time in the Land of Silver. While planning your trip, check out our list of the top 10 things Argentina is famous for.
Located in the opulent Recoleta neighborhood in Buenos Aires, Recoleta Cemetery is one of the most beautiful cemeteries in the world. Housing more than 6000 mausoleums, many famous Argentinian personalities are buried here including the former First Lady of the country, María Eva Duarte de Perón. Combining elements of Neoclassical, Art Deco, and Neo-Gothic, a visit here provides tourists with rich insights into Argentina's architectural heritage.
Recoleta Cemetery Tour - English

Duration: 1 hour 40 minutes
One of the most notable attractions in Argentina, Iguazu Falls is among the largest group of waterfalls in the world. These falls contain more than 200 waterfalls and span around 2.7 km (1.68 mi). Their magnificence can be gauged from the fact that on average around 1500 cb m (52972 cb ft) of water flow per second. The sheer grandiosity of the falls leaves tourists mesmerized. It's no surprise how this falls always gets a mention among the top wonders of the world. It is also part of UNESCO World Heritage sites.
Full-Day Tour to Iguazu Falls

Duration: 8 to 10 hours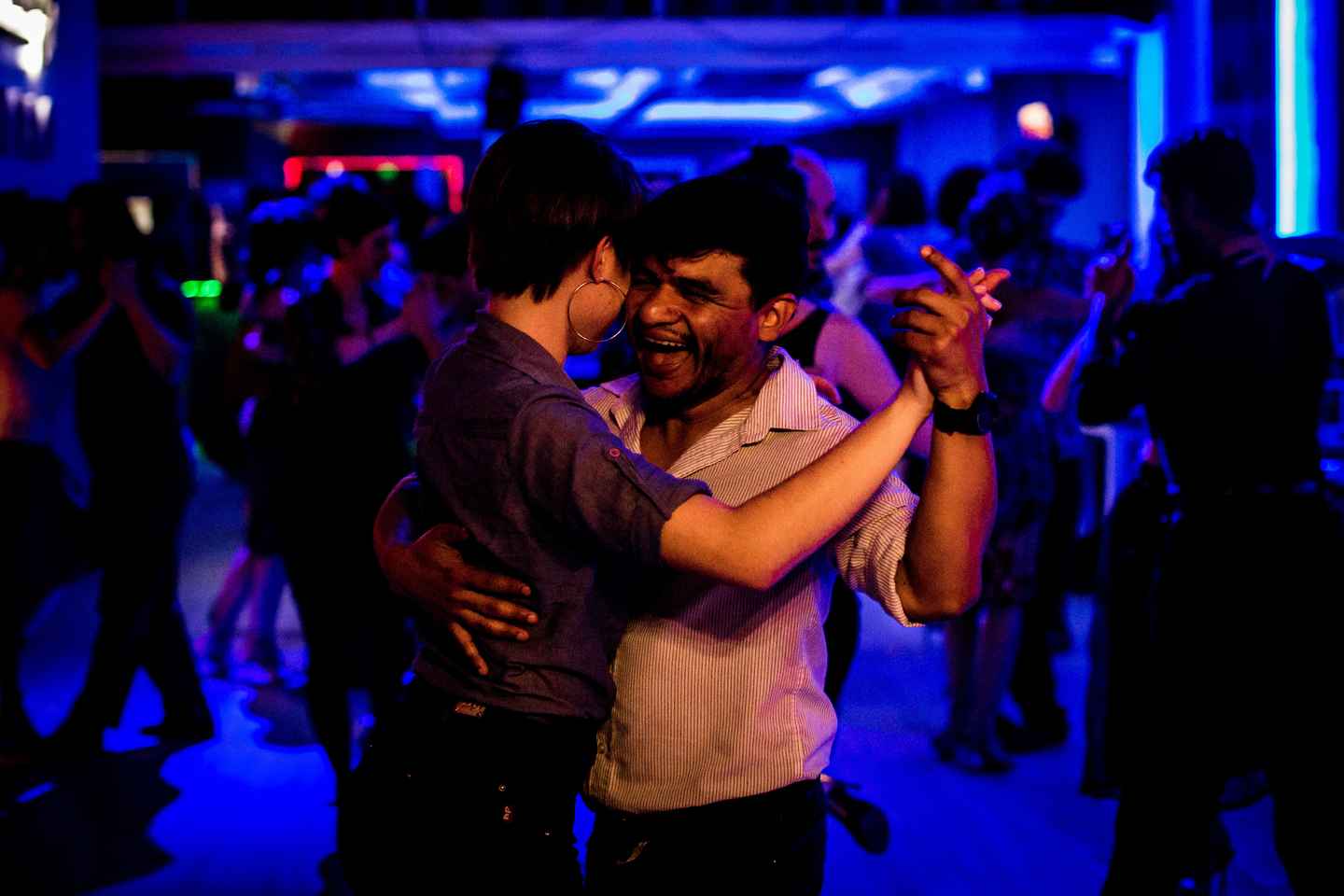 Buenos Aries is the birthplace of the immensely popular dance tango. Originally, it was developed as a fusion of African, European, and South American dance styles. It has come a long way from being a dance form popular only among the underprivileged class to a symbol of physical solidarity. Because of that, it is now considered the national dance of Argentina. Indulge in some tango during your visit to Buenos Aries.
Buenos Aires: Private Tango Lesson

Duration: 1 hour
4. h July Avenue
Running around 1 km (0.62 mi), the 140-m (459 ft) wide 9th July Avenue in Buenos Aires is among the widest avenues in the world. The main thoroughfare's name honors the country's Independence Day, July 9, 1816. It forms the perfect spot if you want to immerse yourself in Argentinian life. Street performers delight viewers with their fire-eating or juggling prowess. The avenue also has a lot of noteworthy attractions along its length including the Embassy of France, Teatro Colon, Don Quixote Statue, and more.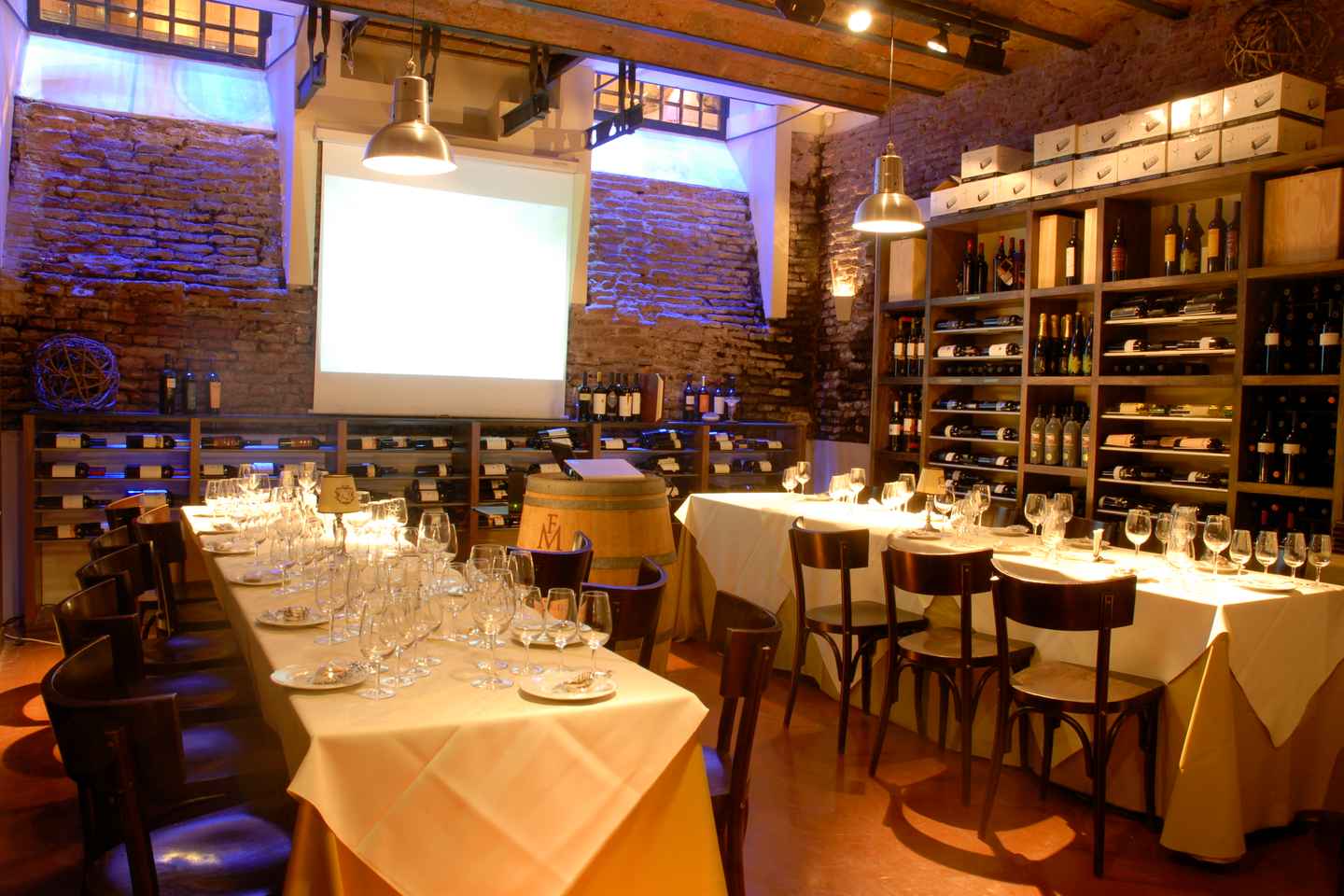 A trip to the Land of Silver will not be complete without trying out the country's famous wines. These include popular names such as Malbec, Bonarda, and Torrontes. If you want to experience a wine-tasting trip, then you should include Mendoza, San Juan, Salta, Catamarca, Rio Negro, La Rioja, and Buenos Aires in your itinerary. A wine-tasting experience form an important part of one's trip to Argentina, so don't forget to visit the famous wineries here.
Buenos Aires Wine Tasting: Argentina from North to South

Duration: 1 hour
6. Merienda
Originally a part of the Spanish-Italian tradition, merienda is akin to what the Anglosphere refers to as "afternoon tea." Usually taken between 4 pm to 6 pm, it is a light meal that Argentinians usually have between lunch and dinner. Argentina has a very rich cafe culture and merienda provides a perfect opportunity to witness the same. The menu consists of the popular South American caffeine-rich infused drink called maté as well as regular tea, milk, and coffee. It is often accompanied by croissants, toasts, and facturas. Merienda also provides Argentinians with a wonderful opportunity to indulge in a mid-afternoon break and socialize with their friends.
7. Buenos Aires Japanese Gardens
Buenos Aires Japanese Garden is one of the largest Japanese gardens outside Japan. Tucked into the northeast corner of the expansive Parque Tres de Febrero, the garden features a restaurant, a cultural center, and a craft shop. It also boasts a pond, an island, and also various artistic sculptures. This stunning greenery, with a serene ambiance, provide tourists with a place to relax after a day of exploring Buenos Aires' main attractions.
Buenos Aires Japanese Garden

Address: Av. Casares 2966, Buenos Aires 1425 Argentina

Website: Buenos Aires Japanese Garden

Opening hours: 10am - 6pm (daily)
8. Buenos Aires Underground
Buenos Aires Underground, otherwise known as Subte, is the first underground transportation in Latin America. A rapid transport system serving Buenos Aires, it consists of around 6 lines that connect over 80 stations. Operating from early morning to late night, it provides locals and tourists alike with an efficient means of travel within Buenos Aires. The trains run at a frequency of three to eight minutes and cater to millions of passengers per day.
Buenos Aires Underground

Address: Iguazu 451, Parque Patricios, City of Buenos Aires

Website: Buenos Aires Underground
9. Gender equality
Photo is only for illustrative purposes
Argentina is also famous for the attempts it has been making at promoting gender equality. Ever since the return of democracy in the year 1983, the status of Argentinian women has greatly increased. Women's participation in political life is also seeing a positive uptick. Even the country's economy, long been a forte of influential men, is seeing a huge shift towards gender equality. This is evident from the fact that women are now holding top posts on the corporate ladder as well.
10. Cordoba
Located in Central Argentina, Cordoba is the second-most populous Argentinian city after Buenos Aires. Situated on the foothills of Sierras Chicas on Primero River, it offers a multitude of unique attractions. Being one of the first Spanish colonial capitals, it is dotted not only with historical monuments but also campsites that are ideal for travelers looking to have a wonderful road trip. Another unusual attraction of the city is Cerro Uritorco, the highest peak of Sierras Chicas chain. The hill is famous for its sweeping city views as well as a few UFO sightings.
Have an experience of a lifetime in Argentina
With so much to offer, it is no surprise that Argentina enjoys such an enviable reputation as a tourist destination. So go ahead and explore the wide range of attractions and experiences this country offers.
Disclosure: Trip101 selects the listings in our articles independently. Some of the listings in this article contain affiliate links.
Get Trip101 in your inbox
Unsubscribe in one click. See our privacy policy for more information on how we use your data