More than just a destination of beauty beyond words, Austria is a country that celebrates its masterpieces from centuries past to the modern-day. Even its accommodations, such as wellness hotels and castle hotels, offer great stays in a quaint yet stylish setting. Waltzing through time and keeping up with today's rhythm of contemporary living, Austria offers travellers a wealth of surprises on every trip! Be amazed by grand imperial palaces and spectacular modern architecture that makes Austria outstanding in every way. Be swept away by the history, heritage, and art featured in galleries across the major cities. Be tempted by gastronomical delights from their infamous chocolate cake to delectable wines that pamper your palate. Scroll on further to discover the top things Austria is famous for.
1. Sachertorte
The true meaning of chocolate decadence begins with Sachertorte, the world-famous and much-loved chocolate cake with Austrian origins. Essentially, Sachertorte is a classic Austrian chocolate cake made with layers of apricot preserves and topped with whipped cream. Viennese history shares that this cake was created in 1832 by young Franz Sacher for the guests of Prince von Metternich in Vienna and it was a huge success. Subsequently, Sacher founded Hotel Sacher and the delicious Sachertorte became the signature chocolate cake in the city, with its original recipe being kept a closely guarded secret till today.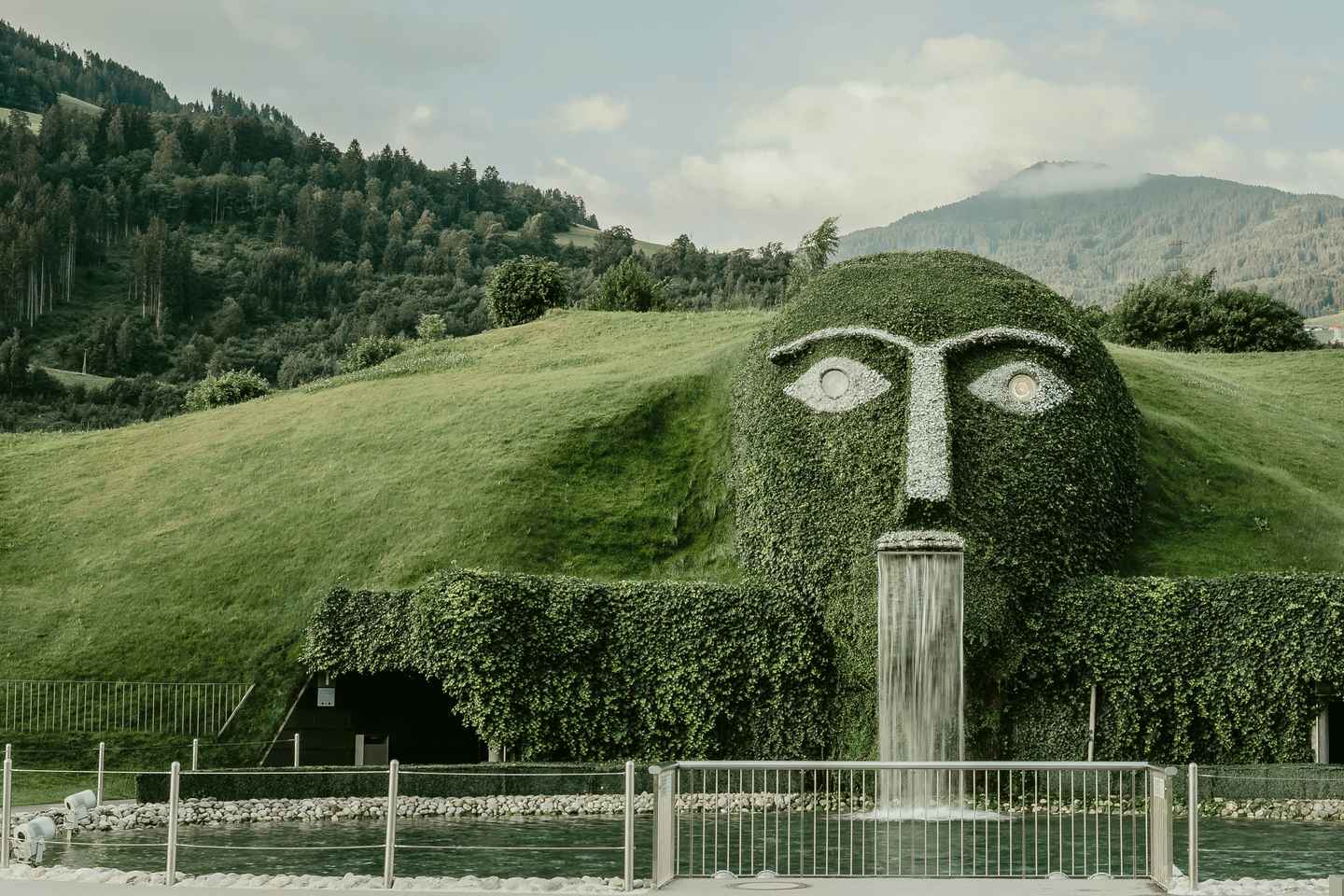 All that glitters is not always gold because it would likely be Swarovski crystals that glitter brightly. As one of the best-known symbols of Austria, Swarovski is the renowned name behind the Austrian glass producer with headquarters in Wattens, Austria. Its heritage dates back to 1895 where Daniel Swarovski began a family-run business of creating Swarovski crystals using highly advanced technologies. The best way to experience the beauty of Swarovski is to visit the Swarovski Crystal Worlds museum where guests are dazzled by millions of crystals in various dimensions. For some fun things to do, shop at the largest Swarovski store, stroll along the "Giant" gardens and explore the amazing play tower.
Wattens: Swarovski Crystal Worlds Entrance Ticket
Vienna, the imperial capital of Austria is home to historical landmarks and impressive modern architecture. It is one of the best places to visit as well. Also known as the most magnificent city at the heart of Europe, Vienna attracts tourists the world over thanks to its breathtakingly beautiful natural landscapes, recreational parks, coffee culture and musical heritage. To explore them all, sign up for one of the many guided tours of Vienna that brings guests on a journey through the city's fascinating history. Discover its cultural traditions, mingle with the friendly community and enjoy a cuppa at the coffee houses in the city.
Vienna: Hop-on, Hop-off Sightseeing Bus & Free WiFi

Duration: 1 day
4. Red Bull
The popular energy drink, Red Bull is touted to be an exciting and energy-boosting beverage for young adrenaline junkies all over the world. Originating from Austria, Red Bull GmbH is the famous Austrian company that produces, markets and distributes the range of Red Bull energy drinks globally. With headquarters in Fuschl am See, Austria, the success of Red Bull in Austria has grown tremendously with over seven billion cans of energy drink sold in over 171 countries. In fact, Red Bull is renowned for its sponsorship in major sporting events such as football, ice hockey and motorsport racing.
5. Wiener Schnitzel
Taste the best of Austria by tucking into a Wiener Schnitzel, one of Austria's most famous culinary creations that has whet the appetites of many who love the original recipe veal cutlet. What makes the classic Wiener Schnitzel so special is the delicious taste of thinly breaded veal cutlet that's pan-fried to get its tender-crisp coating. Undoubtedly, Wiener Schnitzel is one of Austria's national dishes and is usually served with a lemon slice, salad or potatoes and butter. With many variations of the schnitzel growing all over the world, the true Wiener Schnitzel is made from veal and protected under Austrian law as such.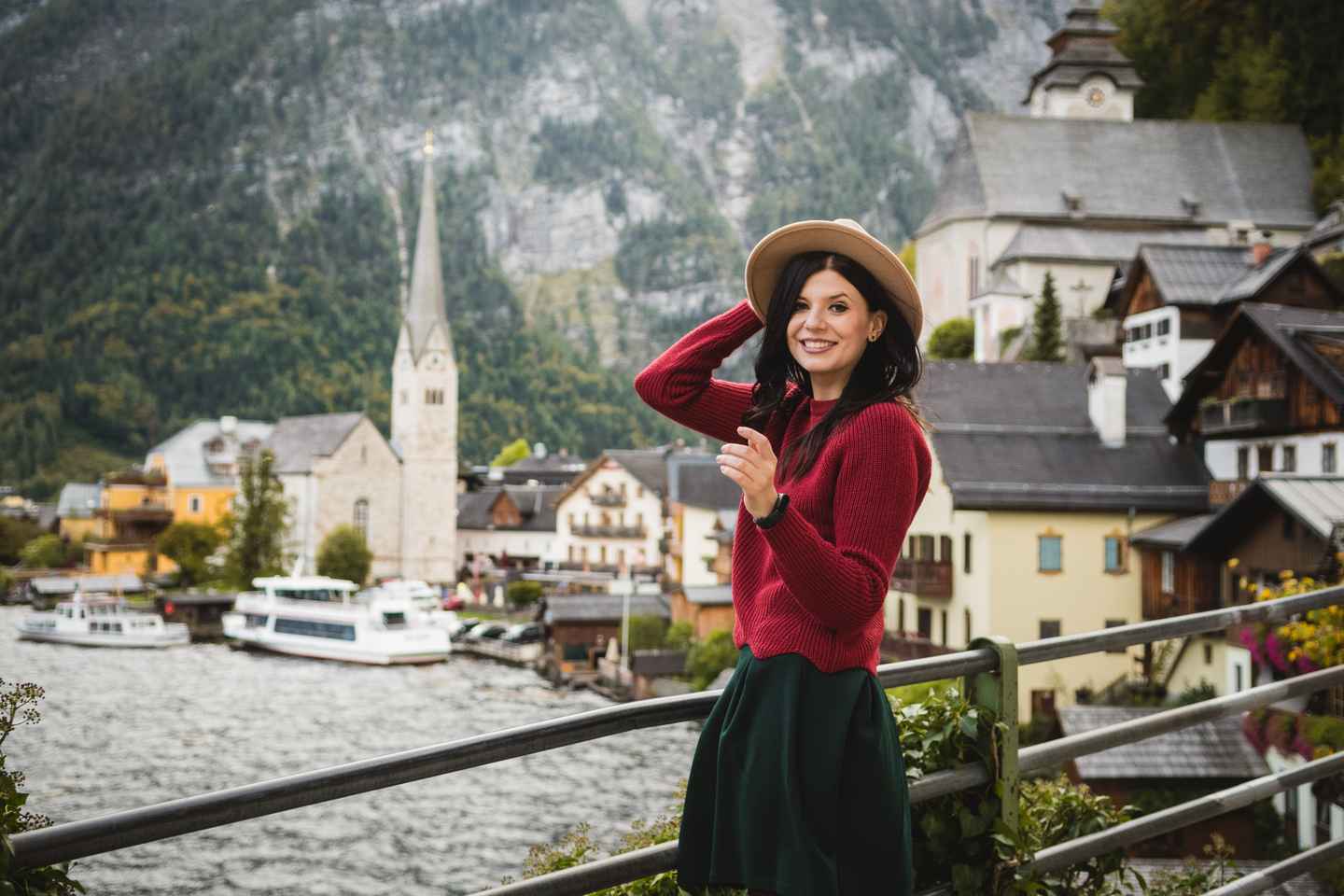 Heed the call of the majestic mountains when you visit Hallstatt, one of the most popular mountain villages in the Alps, sited on the western shore of Salzkammergut region in Austria. What makes Hallstatt an interesting destination are its amazing attractions such as a funicular railway that links to Salzwelten, an ancient salt mine that dates back to prehistoric times and unique 16th-century Alpine houses. Take a stroll along the winding alleys to discover hidden cafes and shops, or soak in spectacular views of the Skywalk Hallstatt viewing platform. One of the best ways to experience Hallstatt is to go on a guided walking tour to capture all the history, culture and beauty of this Austrian village by the lake.
Hallstatt: 2-Hour Guided Walking Tour with Photographer

Duration: 2 hour
7. Karl Landsteiner
The importance of Karl Landsteiner in the history of Austria is undisputed as his image appears on the Austrian 1000 Schilling note, the previous legal tender of Austria before the Euro became its official currency. The distinguished Karl Landsteiner was a famous biologist, physician and immunologist who received the Nobel Prize for Physiology and Medicine in 1930. He was responsible for discovering major blood groups and the modern system of blood classification, that is still being used in modern medicine today. The works of this brilliant scientist led to the success of safe blood transfusions, making Karl Landsteiner a medical genius during his time.
8. Arnold Schwarzenegger
For many, the name Arnold Schwarzenegger brings to mind the image of an iconic Hollywood hero. For others, Arnold Schwarzenegger is a former politician, professional bodybuilder, famous actor and businessman. Truth be told, Arnold Schwarzenegger is of Austrian descent and one of the country's greatest celebrities with his own museum located at his village of birth near Graz in Styria. The museum is a special tribute to this megastar and displays items from his childhood, his enlistment with the Austrian army, and traces his ascension to superstardom.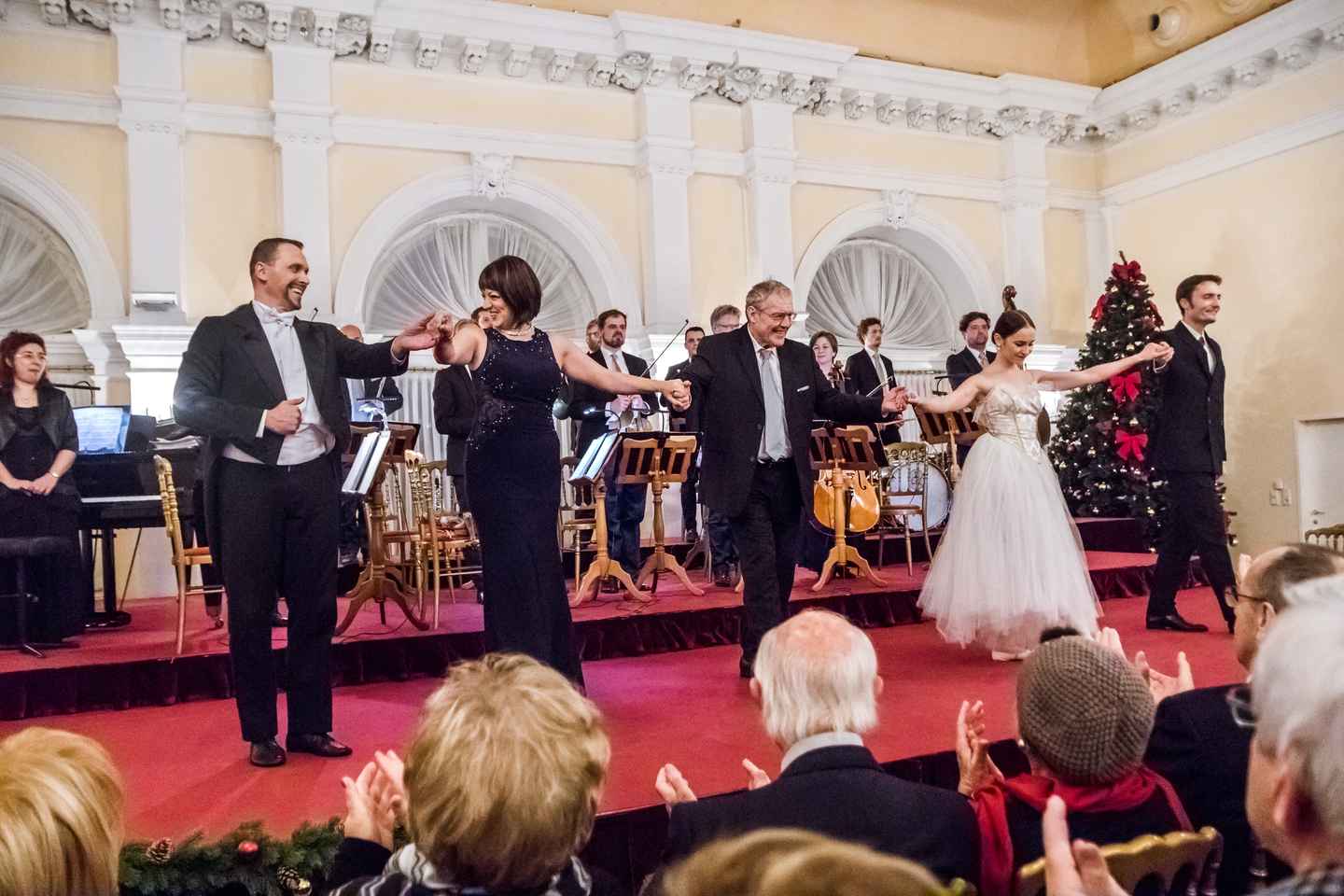 Austria is home to great classical music composers such as Mozart, Strauss, Beethoven and Schubert whose music grace the fine music halls across the city. Experience the charm of Viennese musical traditions by attending one of the many classical music concerts performed by Salonorchester Alt Wien, the Orchestra of Old Vienna in the majestic halls of Kursalon. Among the most popular concerts is the Mozart & Strauss concert where stellar performances of waltz, polka, arias and duets keep audiences in awe. Equally stellar are the operatic works and concertos performed by skilled artists.
Ticket for Mozart & Strauss Concert in Kursalon Vienna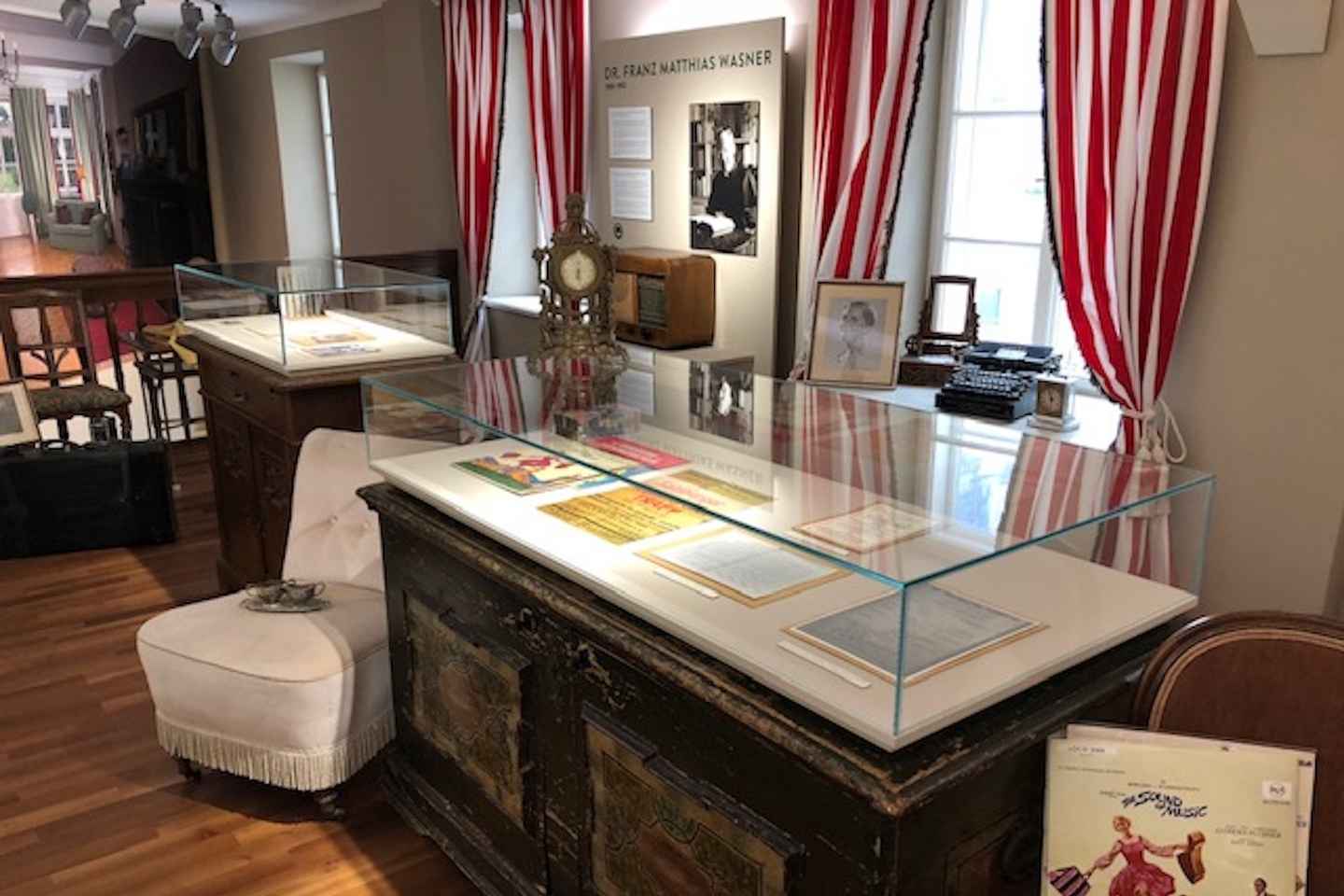 The hills are alive with the sound of music, so let the thrilling melodies lead you to the famous Sound of Music World Museum in Salzburg. Experience all the spectacular wonders of Salzburg, a top tourist destination in Austria that's also a UNESCO World Cultural Heritage Site thanks to its stunning architecture, historic cultures, and theatre performances that have wowed the world. Not to be missed is the history of the Trapp family retold in all its splendour when you book a visit to the Sound of Music World Museum. Discover an exhibition of artifacts and documents that detail the historic events that took place during their lives. It's the perfect destination for fans of The Sound of Music movie and avid history buffs. Some of the best things to do over the summer holidays in Salzburg also include exploring the salt mines and underground lakes, so be sure to include them in your itinerary while you're here.
Salzburg: Sound of Music World Museum Ticket

Duration: 1 day
Be amazed by all that's famous in Austria
Make every adventure worthwhile when you make a trip to Austria and discover all that's famous in this amazing destination. From Christmas markets to glamping spots, there is always something to surprise the foodie, historian, musician, and adventure seeker in you. All you have to do is seek out the top things Austria is famous for and experience them all.
Disclosure: Trip101 selects the listings in our articles independently. Some of the listings in this article contain affiliate links.
Get Trip101 in your inbox
Unsubscribe in one click. See our privacy policy for more information on how we use your data