The heart of Serbia, Belgrade is a city of culture, history, serenity, and action. Sitting at the confluence of the two beautiful rivers, Save and Danube, Belgrade is an ancient European city that perfectly merges identity with modernity. Known as "the city that never sleeps," Belgrade is synonymous with never-ending fun and partying. In fact, you can even hear music playing and people singing on Skadarlija Street until dawn. Owing to its diversity and richness, the city has the capacity of customized fun that leaves no room for boredom. A night with the company of enjoyable people and under the stars of an exotic city is a night hard to forget. Yet, if this night is your bachelor party, then indeed, it should be special. If you are adventurous enough, check out our list of the 10 amazing bachelor party ideas in Belgrade, Serbia.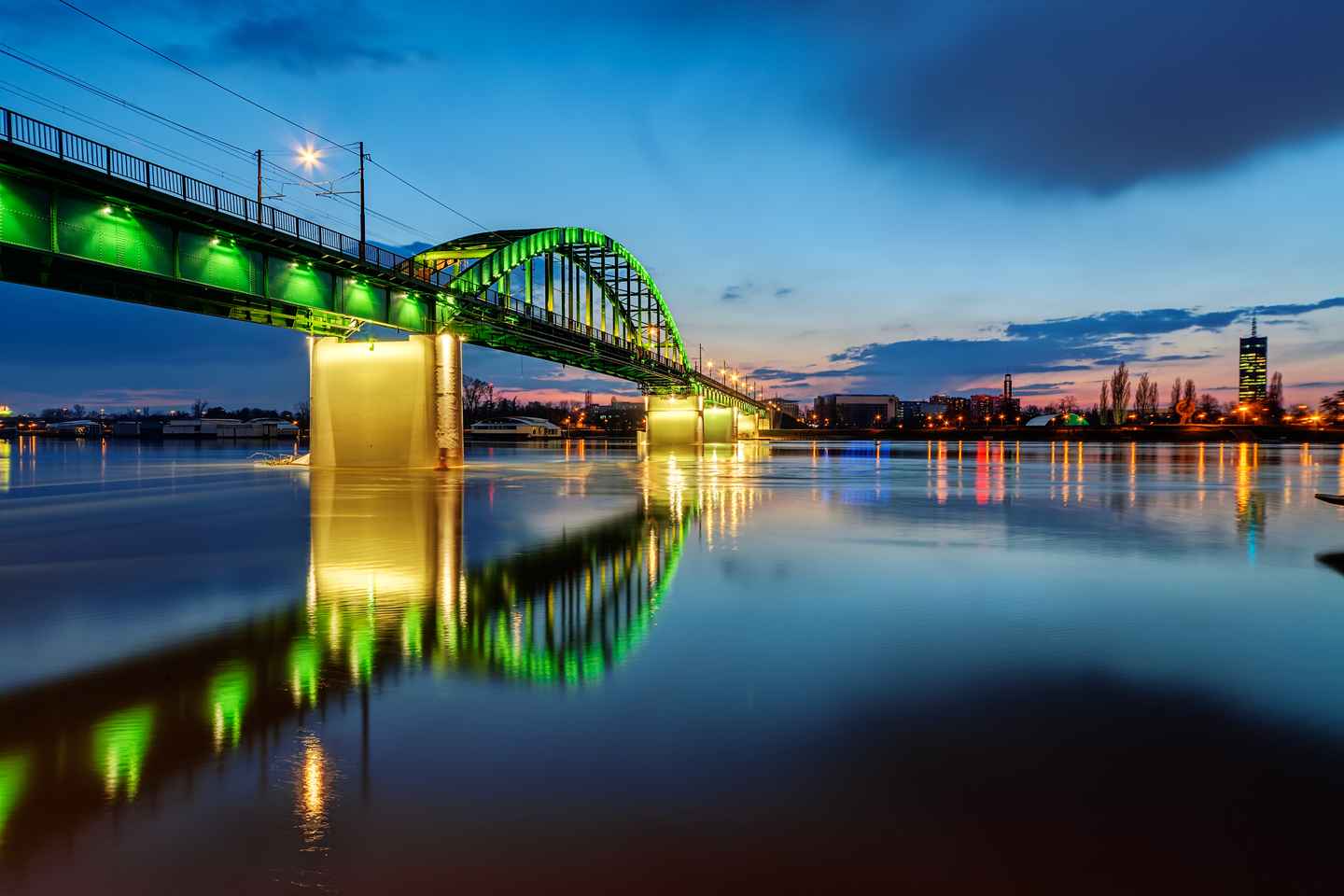 Ever been to a handcrafted boat made with love and attention to detail? A sunset cruise at Belgrade's river might give you a good taste of that. A splendid night in one of Belgrade's ancient boats is an experience worth remembering. A soothing sunset, a sky full of stars, good music vibes, breathtaking scenery, and good drink are hard to resist. Starting from Danube's harbor, passing by Branko's bridge, the second largest bridge of Belgrade, then stopping for a quick swim and some good drink is only the warm-up of an unforgettable night. Next, you head to Lido Beach, a golden beach located at the confluence of the two rivers of Belgrade with heartwarming scenery, relaxation, and a lot of fun. There, you can swim, enjoy some beach activities, or even arrange a little celebration for the last night of your freedom.
Belgrade: Sunset Sightseeing Cruise with Snacks and Drinks

Duration: 2.5 hour
Are you a coffee lover with an all-time wish for coffee tasting? Your wish is granted at a Belgrade district called Dorćol. A coffee tour is a fun idea for a bachelor's night. Because coffee is intertwined in Belgrade's character and helped shape its distinctive flavor, coffee tasting in Belgrade is a golden chance. Whether espresso or drip coffee is your favorite, at Belgrade's coffee tour you don't just taste your favorite brew but you also meet the most professional barista for their secret tips. Besides the espresso shots and brews, the tour covers the whole city with a good opportunity for sightseeing, shopping, and culinary treats.
Taste Belgrade

Duration: 5 hours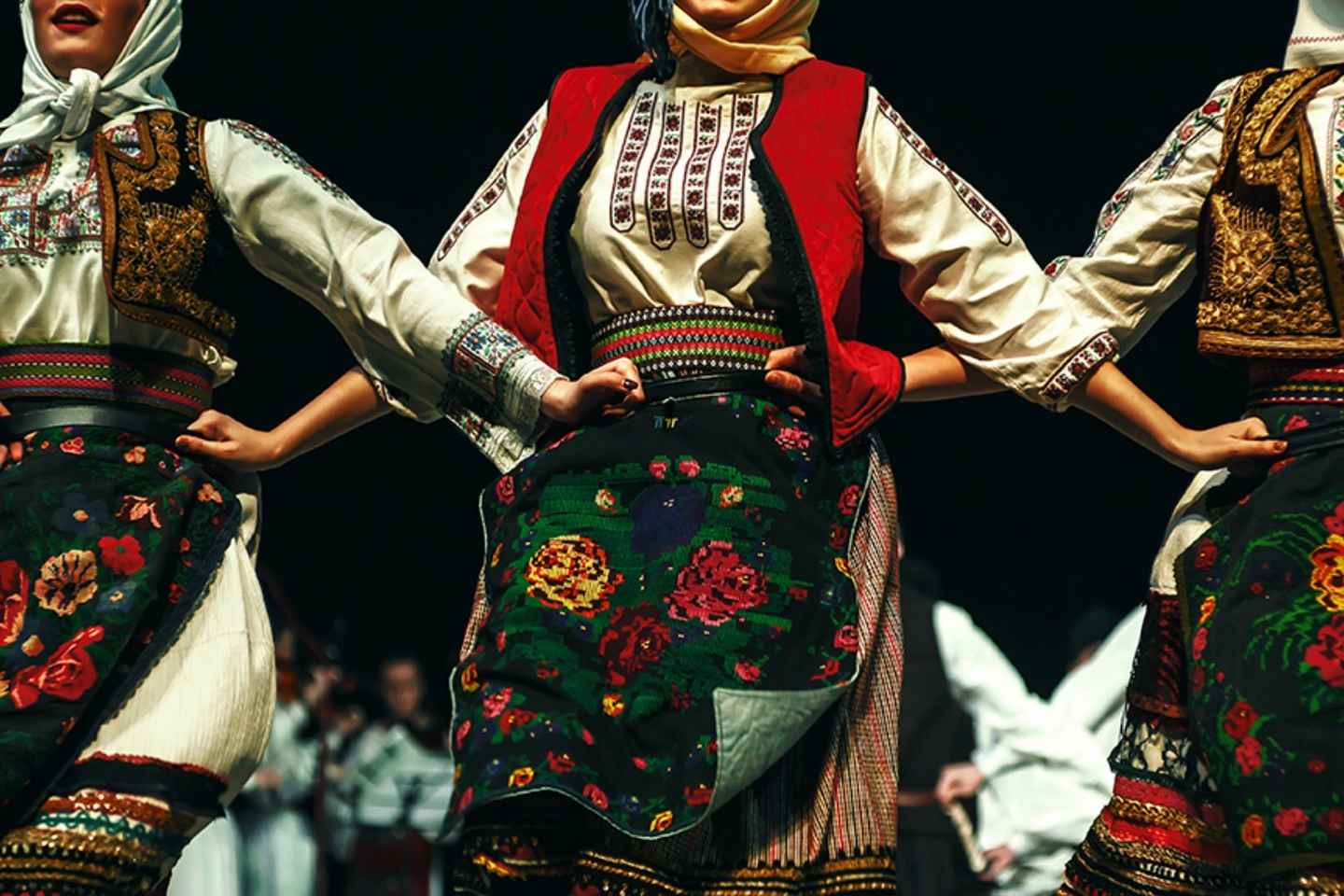 You and your friends can enjoy an immersive excursion that showcases the true spirit of Serbia with a delectable dinner in a fine neighborhood eatery along with a fun folklore adventure. Experience a lively part of this country's heritage by savoring an authentic Serbian meal, learn about the intriguing local customs, listen to live traditional music, and witness exhilarating folk dancing. You will surely be shouting "Viva Serbia" by the end of the evening!
Dinner and Folklore Night in Belgrade

Duration: 2 hour
4. Bounce to the beat at Hype Belgrade Night Club
Photo is only for illustrative purposes
Keep the party grooving with a visit to Hype Belgrade Night Club. An elevated club experience that boasts the first extravagant and classy club in the city, Hype Belgrade Night Club provides an ample dance floor, state-of-the-art sound system, and attractive lighting to enhance this club-going experience. If you're a fan of rhythm and blues and hip hop, plan a visit on Wednesday night when the expert DJs pump out the best in pulsating and body-swaying music. The place is usually at its peak around 1am.
Hype Belgrade Night Club

Address: Karađorđeva 46, Beograd 11000, Serbia

Website: Hype Belgrade Night Club

Opening hours: 12am - 5am (daily)

Price: Free
5. Hit top speed at Autokomerc Karting Center
Photo is only for illustrative purposes
Is warp speed your idea of having fun? Then, you might want to check out Autokomerc Karting Center. A place where speed has no limits, it all depends on how well you can maneuver your karts. You can arrange with Autokomerc for a race program with your friends. The place hosts bachelor party events and allows you to rent the place or part of it with access to different facilities including catering. Autokomeric Karting also has table tennis, foosball, and playgrounds for soccer or basketball. The best thing about Autokomerc Karting Center is that it has no limits on volume as there is a neighbor-free area where you can party all night and bother no one.
Autokomerc Karting Center

Address: Svetog Save 84c, Belgrade

Website: Autokomerc Karting Center

Opening hours: 10am - 10pm (daily)

Price: From 120000 RSD (1242 USD)
6. Declare war on your friends at Laser Tag Predator
Photo is only for illustrative purposes
Competition, adrenaline rushes, top-notch tactics, and loads of fun are perfect ingredients to a bachelor party. At Laser Tag Predator the mix is real. In a dark room, two teams fight against each other with laser guns and protective shields. The fighting arena is a war zone that makes the game fun, adventurous, and serious. It is a war declared with modern technology and it is entertaining. The facility has a well-stocked cafeteria to unwind while waiting for your turn. The place has different offerings for teams and special events. It is war, so get ready.
Laser Tag Predator

Address: Koste Nađa 12d, Beograd 11160, Serbia

Website: Laser Tag Predator

Opening hours: 11am - 11pm (daily)
7. Relish wondrous spirits at Bar Central
Photo is only for illustrative purposes
If a classic cocktail bar is on your agenda then the award-winning Bar Central is the go-to spot. Situated in the inviting old town section of Belgrade, Bar Central features some of the finest cocktails in the city. Being one of the best means this place is crowded every night but it's worth the bustle to choose from over 600 freshly prepared and delicious cocktails. The interior is chic and ultra-modern with a massive bar. There's even a portion of the bar where onlookers can watch bartenders-in-training learn the tricks of the trade.
Bar Central

Address: Kralja Petra 59, Beograd 11158, Serbia

Opening hours: Mon - Thu: 9am - 12am; Fri: 9am - 1am; Sat: 5pm - 1am; Sun: 5pm - 12am
If you want to experience a night of partying and carousing, then you must check out Belgrade's famed nightlife. Relish a great Nightlife VIP Experience where you and your pals are treated like royalty. Let the expert guide know what you're into like the type of music and sights you want to experience and they will take care of the rest. Alcoholic beverages are provided - if you desire - to loosen you up for a good time. Without a doubt, it will be the best night of your life and a debaucherous time the groom-to-be won't forget!
Nightlife VIP Experience

Duration: 1 to 5 hours
In the mood for some tasty craft beer? Then the only thing to do is to take a first-rate beer tour of some of the best, handcrafted beer establishments in the city. Participants can discover where the locals hang out and sample no less than seven different and unique Serbian craft beers, each possessing a rare, flavorful experience for your palate. Even the most discerning beer aficionado will be impressed. You will also explore the dazzling, historic prominence of Belgrade's oldest district while visiting three engaging pubs.
Belgrade: Craft Beer Tour

Duration: 3 hour
If you've got beer lovers in your bachelor crew, a pub crawl tour is the answer to a raucous good time. The setting is the vibrant Dorćol district of Belgrade where participants visit many of the standout hotspots in the neighborhood to enjoy a refreshing cold brew. This bar-hopping adventure is led by a professional guide and offers the lowdown on the fascinating beer-making history of the city. This inside scoop on the brewery landscape of this eastern European city is something no avid beer drinker should miss.
BEERgrade Pub Crawl Tour

Duration: 3 hours
Extreme bachelor fun in Belgrade
Whether you're looking for high-speed thrills behind the wheel of a go-kart or want to chill with friends while sipping your favorite cocktail, Belgrade offers the opportunity to impress your buddies with a night they won't forget. Choose among a few of these tantalizing activities and you're sure to be declared the ultimate party god!
Disclosure: Trip101 selects the listings in our articles independently. Some of the listings in this article contain affiliate links.
Get Trip101 in your inbox
Unsubscribe in one click. See our privacy policy for more information on how we use your data