In a place like Jacó, with Pacific and Caribbean coastlines, stunning mountains, and lush jungles, a bachelor party could be anything from drinking on the beach to an adventure in the mountains. Surfers and swimmers covet the opportunity to try Jacó's waters. Hikers and trail seekers take to the national parks. Most of the town's natural beauty remains undisturbed. Still, under the palm trees of the known beach towns are modern hotels and retail shops, where you can enjoy city nightlife, but always with a backdrop of the mountains or the seashore. Tours with local guides are gaining traction as Jaco's tourist industry adapts to the needs of the 21st century. So if you're in Jaco for your bachelor party, the city has something for you as well. Make your guys' night out one to remember with these top bachelor party ideas in Jaco, Costa Rica.
1. Take surfing lessons at Jaco Beach
Photo is only for illustrative purposes
Jaco Beach is lined with palm trees and has some of the best surfing waves on the Pacific coast of Costa Rica. This beach is closest to the capital, San Jose, and has its share of crowds. Still, there's always enough space for everyone under the bright blue sky. If you're spending a few hours here with the boys, the best thing you can do is get a surfing lesson. Just find a local surfing guide and take advantage of the fact that Jaco is the country's surfing mecca. The undertow can be hard to manage if you are a beginner because the Pacific swells are powerful. Pay attention to safety measures, but have fun riding the waves with the boys.
Jaco Beach

Address: Puntaneras Province, Costa Rica
2. Organize a drinking party at Hermosa Beach
The waters of Hermosa Beach in Jaco are at their best behavior during the dry season in December to March. Start planning that bachelor party now. When you take to the water to swim, take care you don't get caught in the riptide. If you'll mostly be occupied with beach activities, then you're in for a great party at Playa Hermosa (beautiful beach). Local restaurants serve some of the best ceviches in Jaco, and you can count on them to provide unlimited drinks and tasty viands prepared with fresh ingredients. Check out local hotels if you plan to stay for a few days, and book a tour with a local guide for a jungle adventure.
Playa Hermosa de Jaco

Address: Puntarenas Province, Playa Hermosa, Costa Rica

Website: Playa Hermosa de Jaco
3. Enjoy a pool party at DoceLunas
Photo is only for illustrative purposes
When your idea of a bachelor's party is a no-fuss, no-hassle get-together with the boys in a hotel with upgraded facilities, then you can't go wrong with a pool party at Hotel DoceLunas. The pool is always well-maintained and features a waterfall cave. This landmark hotel is only a couple of kilometers from the beach and is surrounded by Jaco's exuberant tropical rainforest. Extend your party's exclusivity to the hotel's open-air bar, and you're all set for a night of laughter and relaxation. Don't worry if you hear monkeys in the nearby jungle. They have their raucous fun time and won't bother you.
Hotel DoceLunas

Address: 400 M East of the Costanera, Jacó, 61101, Costa Rica

Website: DoceLunas Hotel
4. Enjoy dinner and drinks with friends at Green Room
Photo is only for illustrative purposes
When the boys are quite content with a night of dinner and drinking, then you can book a bachelor's night out at the Green Room. You can't go wrong in a bohemian-themed bar, serving artisanal food and drink. You'd better call for a reservation, and at this time, hope for an available slot for you and your friends on a Friday night as they host live entertainment. It's not every day you spend a few hours with your closest friends, so make sure it's perfect. The bar boasts an extensive wine list, and serve craft beer as well. Make your choices for the group in advance!
Green Room

Address: Calle Casino Cocal Frente Oficinas Del ICE, Provincia de Puntarenas, Jacó, 61101, Costa Rica

Website: Green Room

Opening hours: Sun - Thu: 9am - 11pm; Fri & Sat: 9am - 12am
5. Book an all-night VIP party at Republik Lounge
Photo is only for illustrative purposes
Book a VIP table for a bachelor's party at Republik Nightclub and Lounge, and you can be confident you are organizing the hottest party that side of the Pacific. Republik has a reputation for being the top dance club in Jaco, and it's mostly because they only allow the best DJ's to mix. They also accept only serious party-goers! Some even claim it is the best nightclub in that lush corner of Central America, so see for yourself. Book ahead of time because even at this time, it is a popular gathering place.
Republik Nightclub and Lounge

Address: Av Pastor Díaz, Puntarenas Province, Jaco, 61101, Costa Rica

Opening hours: Thu - Sat: 24 hours; Sun, Tue & Wed: 6am - 9pm; Mon: 6am - 5pm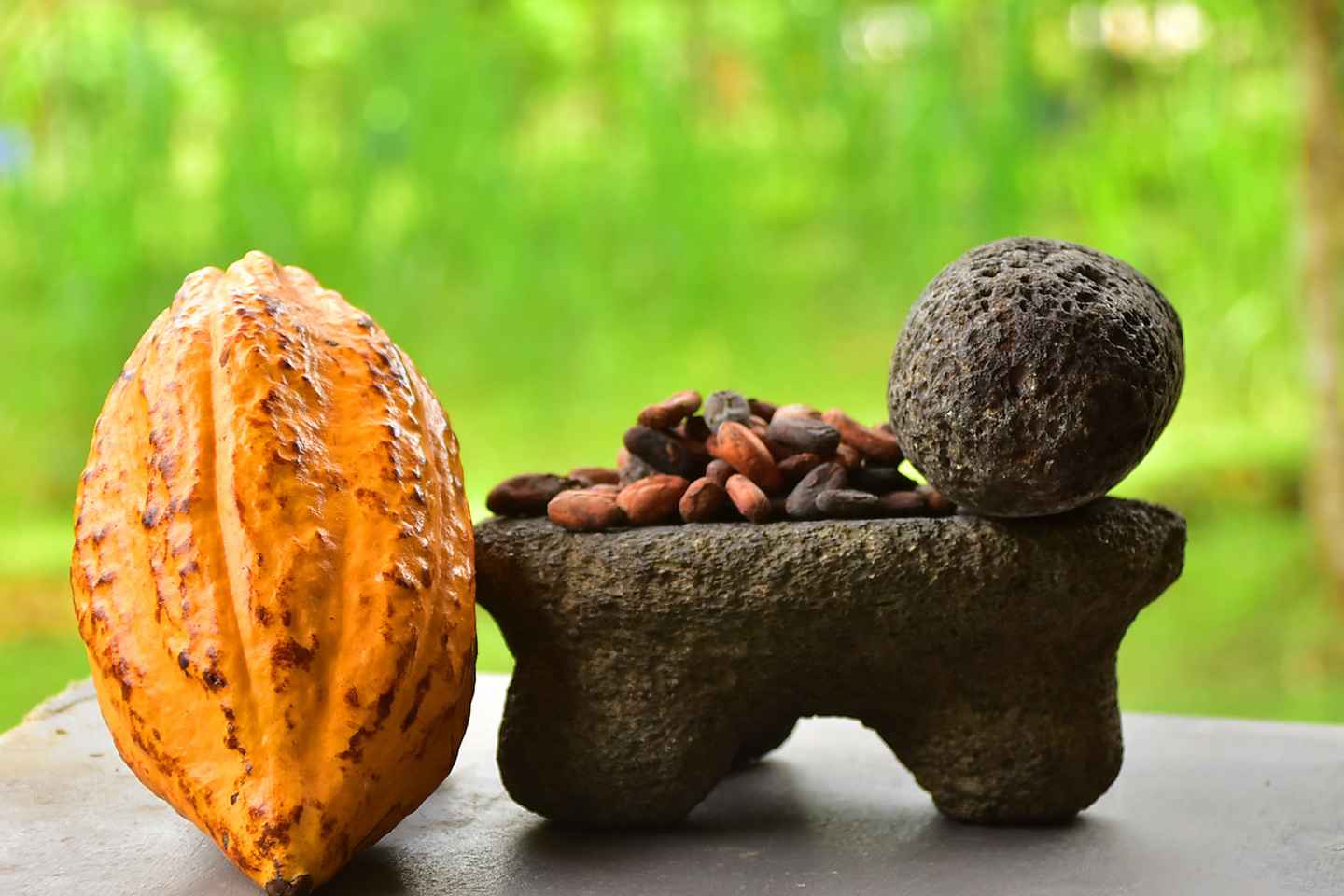 You can only hope that this chocolate tour is more than just checking out cacao trees. But, if you must know now, you'll be spending two hours in the country's first international cocoa plantation and eating as much organic chocolate (with fruits) as you can. If you're a group of 10 bachelors with a sweet tooth, book an unforgettable tour that starts with a 30-minute walking tour in a transitional forest. The tour includes a narrative of cocoa varieties and yes, you'll be trying your hand at chocolate-making. You can buy as much organic chocolate as you want to bring home for loved ones and for yourself!
Jaco Beach: 2-Hour Chocolate Experience and Plantation Tour

Duration: 2.0 hour
What bachelor would trade a catamaran tour that includes mojitos, beer, margaritas, and pina coladas to sitting with a beer in hand at a bar by the beach? What if we throw in a fabulous sunset and scenic views? Booking this remarkable catamaran tour is an alternative to the usual gathering of bachelors around the table. You will still be well fed, and this time by a private chef cooking magical potions on a secluded beach. That part is a flight of fancy, but you will have all the food and drinks you could want from departure in Jaco to your arrival at Fantasia Beach. This sunset tour is one for the history books!
Sunset Tour to Playa Fantasia on Sealounge Catamaran

Duration: 4 hours 30 minutes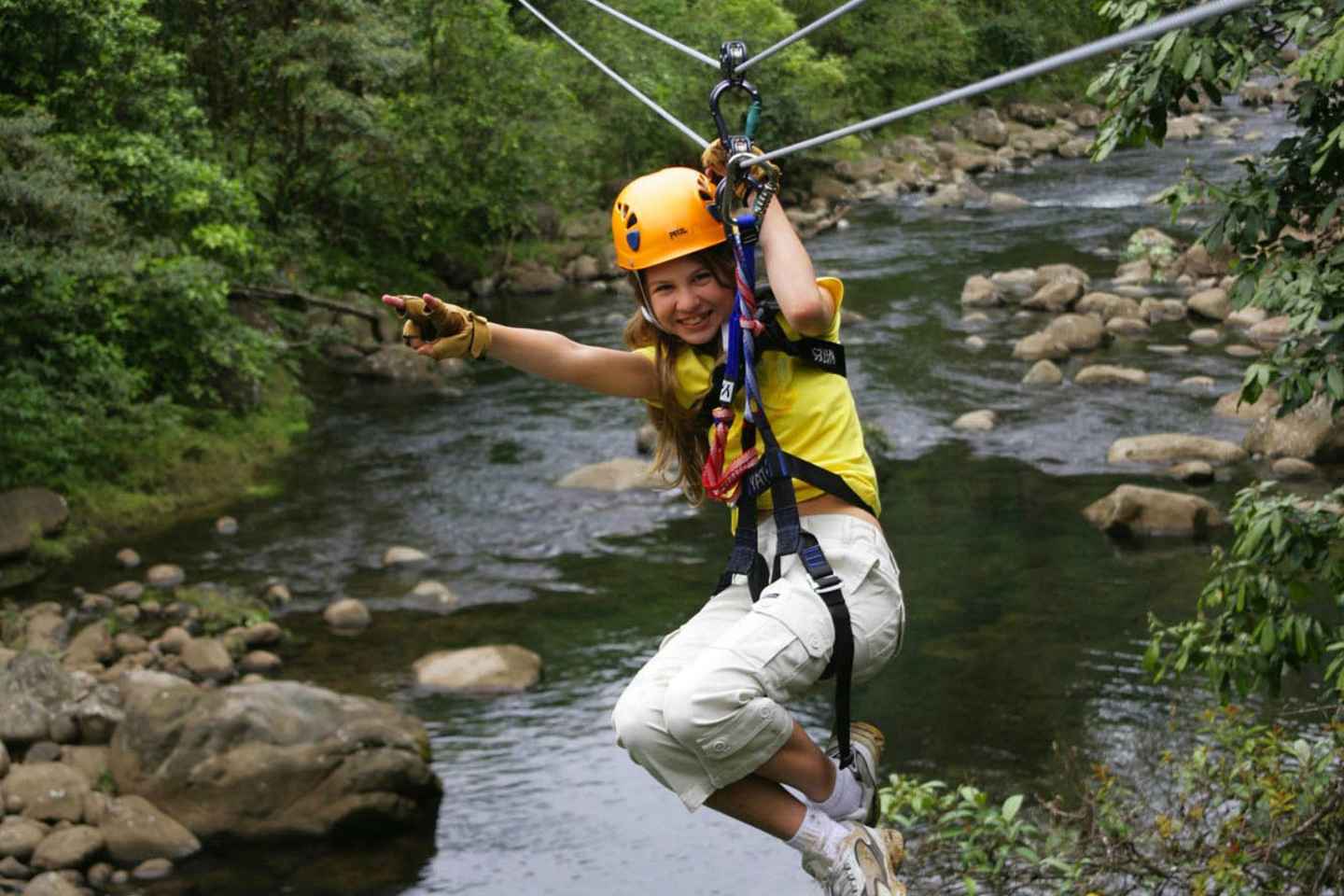 Some people are content to contemplate the wild silence of the jungle with their eyes. Others will try to see the forest from a bird's-eye view and sign up for an aerial tram ride, zipping through the treetops while hanging on cables. If that's your thing, then you can't leave Jaco without trying the death-defying tranopy tour. It's going to be the most panoramic bachelor party ever because you will be seeing the jungle in ways you've never imagined (or planned) before. Your naturalist guide is also a wildlife specialist, so your aerial acrobatics will be punctuated by informed observations. You will check out a snake exhibit before the three hours are up. It will be a day to remember!
Canopy Zip line & Aerial Tram Tour

Duration: 3.0 hour
Experience Jaco at its finest
You can always stay indoors for a few drinks and still enjoy the company of friends. But, Jaco offers so much more when you venture outside. When you are with your best buddies, perhaps you will choose to experience all that Jaco has to offer!
Editor's Note: Due to Covid-19, the business hours of the attractions/restaurants may differ from the stated timings in this article. Please be sure to check the updated hours from the websites.
Disclosure: Trip101 selects the listings in our articles independently. Some of the listings in this article contain affiliate links.
Get Trip101 in your inbox
Unsubscribe in one click. See our Privacy Policy for more information on how we use your data