In the lively city of Bangkok, you can find something delicious on every corner. From international fine dining to gorgeous cafes to aromatic street food, you'll be spoilt for choice. These 10 food tours around Bangkok will help you narrow down your options and track down some extra notable eats. Another great thing about going on a food trail in a group? The more people there are to share a meal with, the more you can order!
One of the concerns most tourists have in Bangkok is coming down with a bad case of "Bangkok Belly" and having the entire trip ruined by trips to the bathroom. It is true that some street stalls are more prone to causing stomach upsets than others, which is why this tour focusses on bringing you around the better, more reputable street food vendors.
Your trail includes a leisurely stroll around Chinatown, passing by cultural attractions like the Golden Buddha Temple, a journey to the Bangkok River, and even a stop for dessert at a hidden restaurant on a rooftop.
PRIVATE - STEET FOOD TOUR CHINA TOWN incl. food and drinks

Duration: 3 hours
If you're looking for that edgy yet still very local gastronomic experience in Bangkok, then hop on in this night foodie tour! Strolling along the streets of Chinatown, you'll get to taste about seven to eight dishes recommended by your local guide, including Michelin 2019 awardee, oyster omelet, as well as the Michelin fried donuts. All of these are inclusive in the three-hour excursion. Some other dishes you'll get to try: Pad Thai, Chinese sweets, rice noodles, and a fusion of Chinese and Thai cuisines. Bangkok is famous for its incredible cuisine so if you're looking for an all-inclusive foodie tour, this night foodie tour might be the perfect one for you. Also inclusive are tour photos, Thai tea, and of course, getting to know more about Thai culture from your local guide and discovering new foodie adventures newly found friends!
Bangkok Night Foodie Tour in Chinatown

Website:

Duration: 3 hours

Price: 45 USD
A food tasting tour on Bangkok's streets will make you familiar with the flavors, different cultures and the daily life of people. This tour starts in the city center with a safety brief while you enjoy a cup of coffee or tea. You'll be cycling through some quiet and lesser known back streets and local communities. Multiple stops are available on the way to grab some mouth-watering morsels. The guides are also very stringent about safety and will provide a helmet and other safety equipment, a well-maintained mountain bike, and perform a check on how these fit you, before setting off.
Here are our top picks of bicycle food tours:
Food tour by bicycle

Website: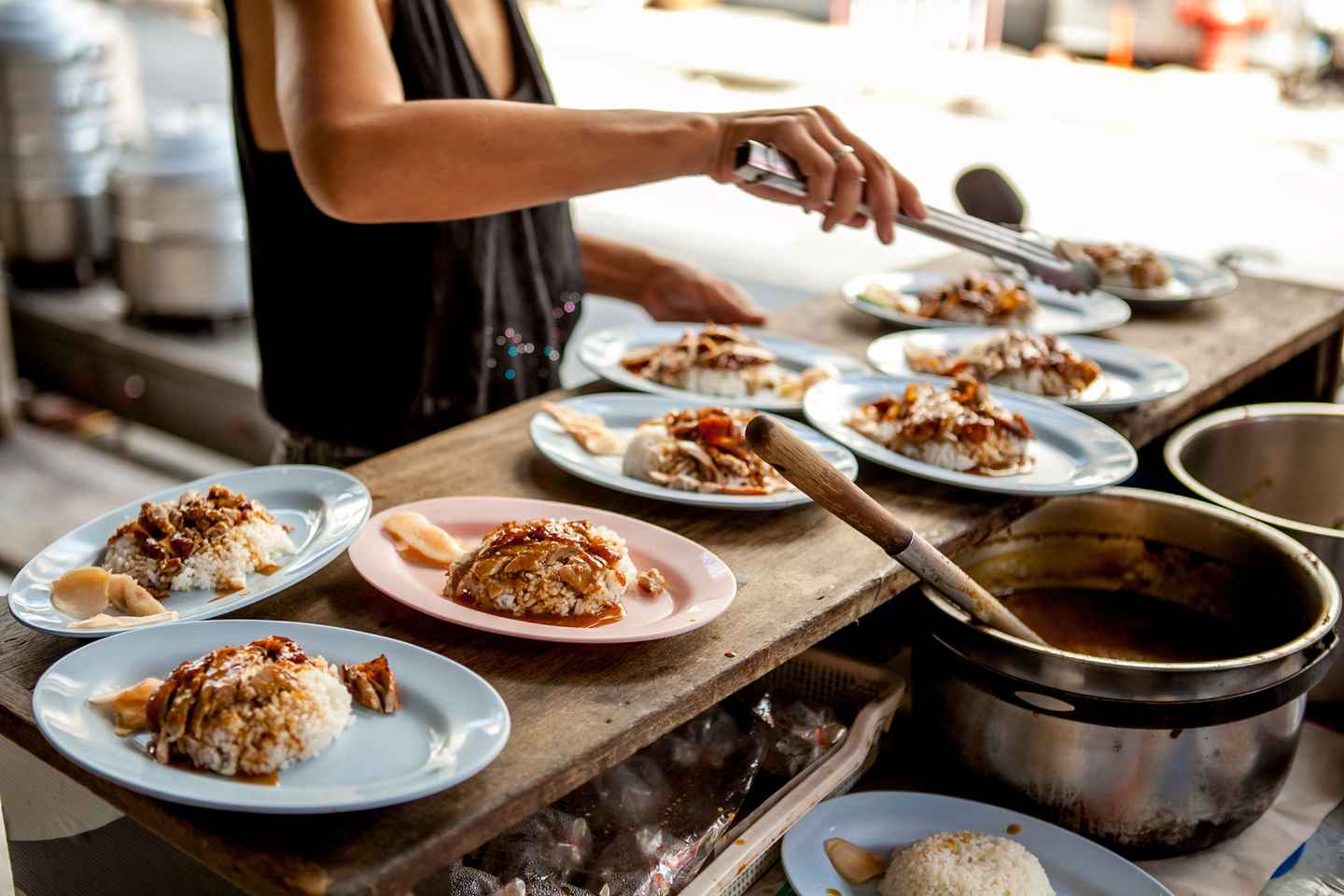 This half day tour is a great mix of history, culture, and food. It is especially suitable for visitors who want a more intimate tour experience, instead of jostling around with a huge group of fellow tourists. As a small group, you can also move around more easily and will even be introduced to the restaurant owners of some the eateries, to learn about Bangkok from a local's perspective.

Some of the scrumptious treats you will try, include roasted duck with rice, crispy catfish, barbeque pork buns, and the sticky sweet Thai pandan custard in warm bread.
Old Town Bangkok Food Tour (Small & Intimate Group)

Duration: 3.5 hour
If you're looking for a more hands-on experience, join this tour for a trip to a local fresh produce market and adjourn to a local host for a cooking class. At the market, your host will introduce you to native ingredients, including exotic fruit and herbs. Feel free to also try your hand at bargaining with the locals! Next, you'll move to the host's own home and have a private lesson on how to prepare the famous Thai noodle dish, Pad Thai.
As you savour your Pad Thai, your host will also prepare two other courses to complete your meal. We guarantee you'll leave with a satisfied stomach and a recipe your friends back home will enjoy.
Market tour with pad thai cooking class

Price: from 40 USD

Website:

This full day tour covers three of Bangkok's open-air markets: the Tha Kha Floating Market, the Amphawa Floating Market, and the Maeklong Railway market. At the floating markets, you'll float in rowboats, tasting freshly prepared fried bananas and rice dishes, watching as locals trade their produce from boat to boat.

Maeklong, on the other hand, is situated on actual train tracks, which means an active train actually chugs through the market several times in the day. It is an absolutely unique experience to hear the warning bell go off, causing vendors to spring to action and pull their baskets off the tracks and the protective awnings down over the fronts of their stalls, sometimes just minutes before the train comes along.
Full-Day Bangkok Floating Markets Food Tour

Duration: 11 hours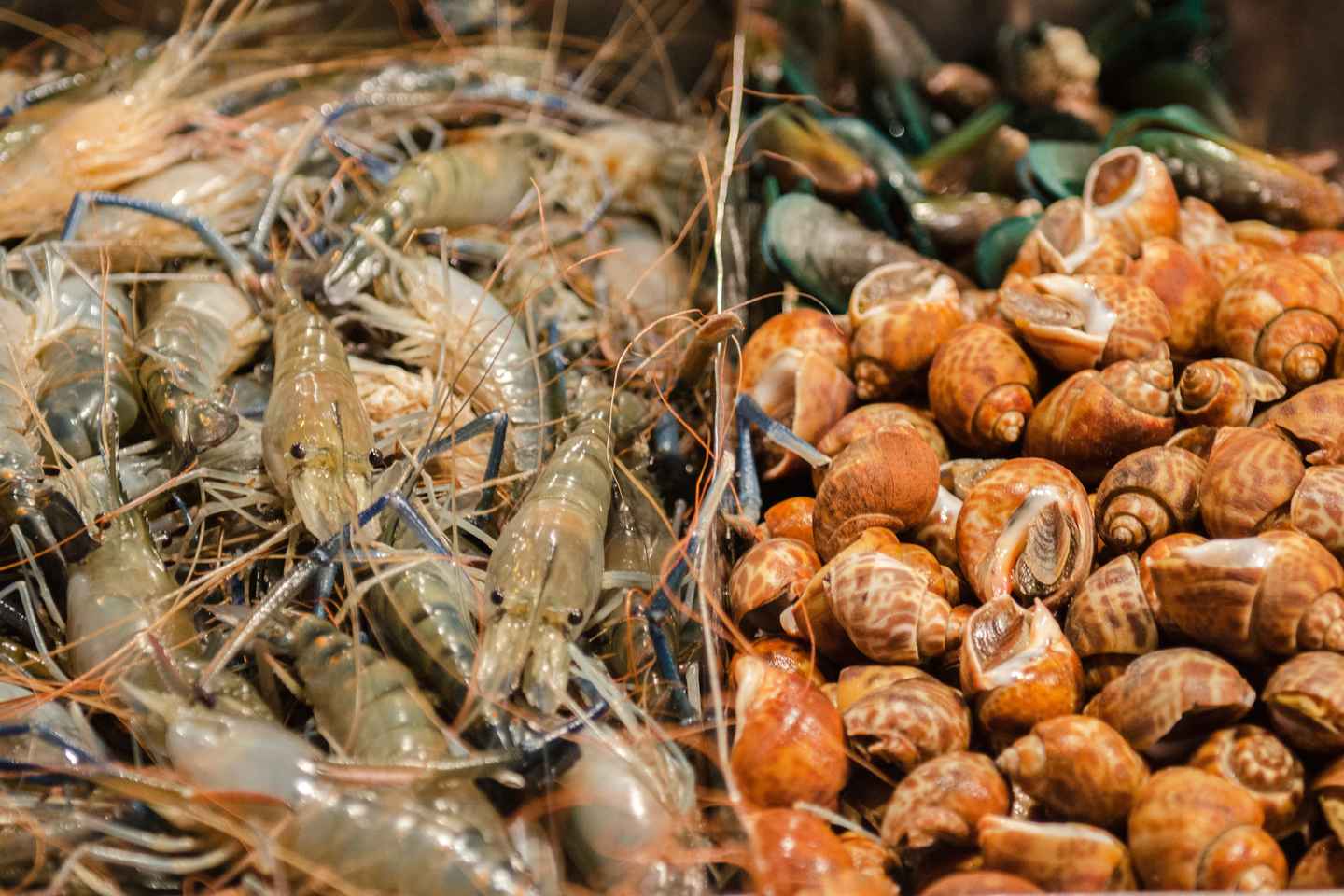 Bangkok's present Chinatown district became the home to Chinese immigrants after they were resettled from the west bank of the Chao Phraya River. Now, the main body of Chinatown is Yaowarat Road, the shape of which is supposed to bring good luck to traders, due to its similarity to the dragons of Chinese folklore. Learn about Thailand's dim sum history while eating and delicious at some of the top restaurants in the city serving roasted pork and rice.
This tour covers Yaowarat and some of the neighbouring streets, introducing you to the history of this bustling area and some of its culinary highlights, such as dim sum, wonton noodles, and even kway chap, or braised intestines in a rich, herbal gravy!
Here are two exceptional Chinatown food tours available to book:
Bangkok Chinatown 3.5-Hour Night Food Tour

Duration: 3.5 hour
After a day out exploring the city, this tour is perfect for an excursion around the glamorous side of Bangkok after dusk. The night begins with a trip to the luxurious Sofitel So Bangkok, to try some unique cocktails and enjoy a great view from the Park Society Bar. After drinks, you may be feeling the munchies. Fortunately, the tour proceeds on to a delicious supper of authentic Thai dishes, with the choice of a more authentic street food experience or a private dinner at a fancier restaurant.
Your next destination is the Chao Phraya River, to catch a slow, gentle ferry ride to the Asiatique night market. This upscale version of a night market houses more than 1,500 stalls on a boardwalk. Savour some yummy treats, more drinks, and the night breeze and you explore the market. After showing you around, your guide will bid farewell and leave you to enjoy the night market and even catch some of the live shows.
Bangkok Evening Tour with Dinner, Cocktail, Shopping

Duration: 6 hours
The Chinese have had a great influence on Thailand's culture for centuries, and it's quite present in their cuisine. Thai-Chinese cuisine is spread all across Thailand and brings forth a unique blend of Asian flavors. This special food tour will highlight special delicacies like Thai-Chinese dim sum to pepper soup and bitter tea among many mouthwatering dishes. This night street food tour will give participants the opportunity to enjoy tastings at 12 different food stalls locals and travelers enjoy around Bangkok. Book this Viator tour for just 52.64 USD and get proper hotel transfers while burning off those calories walking around Chinatown's most iconic landmarks from Wat Tri Mitr, to the Temple of the Golden Buddha.
Night Street Food Tour of Bangkok's Chinatown

Duration: 3 hours 30 minutes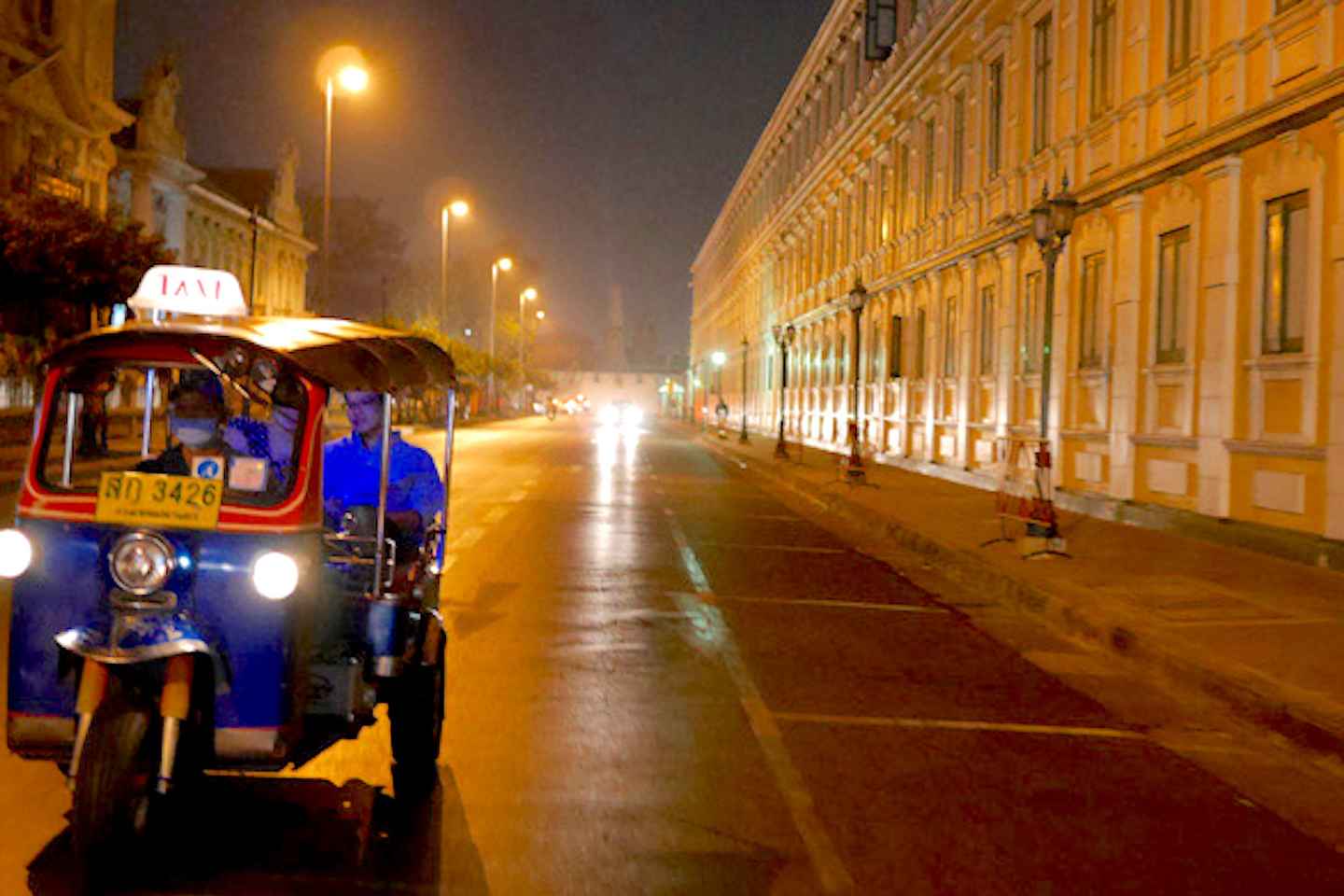 Hop on a tuk-tuk and swap white tablecloths in exchange for plastic stools and tables running along the city's bustling sidewalks to discover roadside hot spots that serve the most delectable Thai cuisine. Besides the pad thais and green curry that captured the palettes of a global audience and made Thai food recognisable worldwide, Bangkok's food stalls offer, quite literally, any Thai food – be it a bowl of spicy Tom Yum Goong, packed with chillies, shrimps and so many spices that identifying one is an impossible task or coils of savoury sausages and unidentified pork parts stacked on hazy grills.
Bangkok: Midnight Food Tour by Tuk-Tuk

Duration: 4 hour
Fall in love with Bangkok's incredible culinary scene
It's hardly an exaggeration to say that there's just too much to eat in Bangkok, but we hope this list has been useful in choosing a food tour to narrow down your options!
Disclosure: Trip101 selects the listings in our articles independently. Some of the listings in this article contain affiliate links.
Get Trip101 in your inbox
Unsubscribe in one click. See our privacy policy for more information on how we use your data