They say the way to man's heart is through his stomach. Well, the same can be said of cities, especially when those cities take their gastronomy as seriously as Paris. Few cuisines can claim to have saturated the global consciousness as much as French cuisine has, and for good reason! From crusty croissants to decadent duck confit, there is sure to be something for everybody in the breadth of Paris' cuisine.
However, even the most seasoned foodie can find themselves overwhelmed by the sheer span of Parisian fare. So if you think that fortune may have you visiting the Eiffel Tower or Arc de Triomphe in the near future, let us have the pleasure of recommending to you the best food tours in Paris.
Not only will these tours curate the best of Parisian food for you, they'll pair it with a helping of local lore that's sure to leave you wanting more!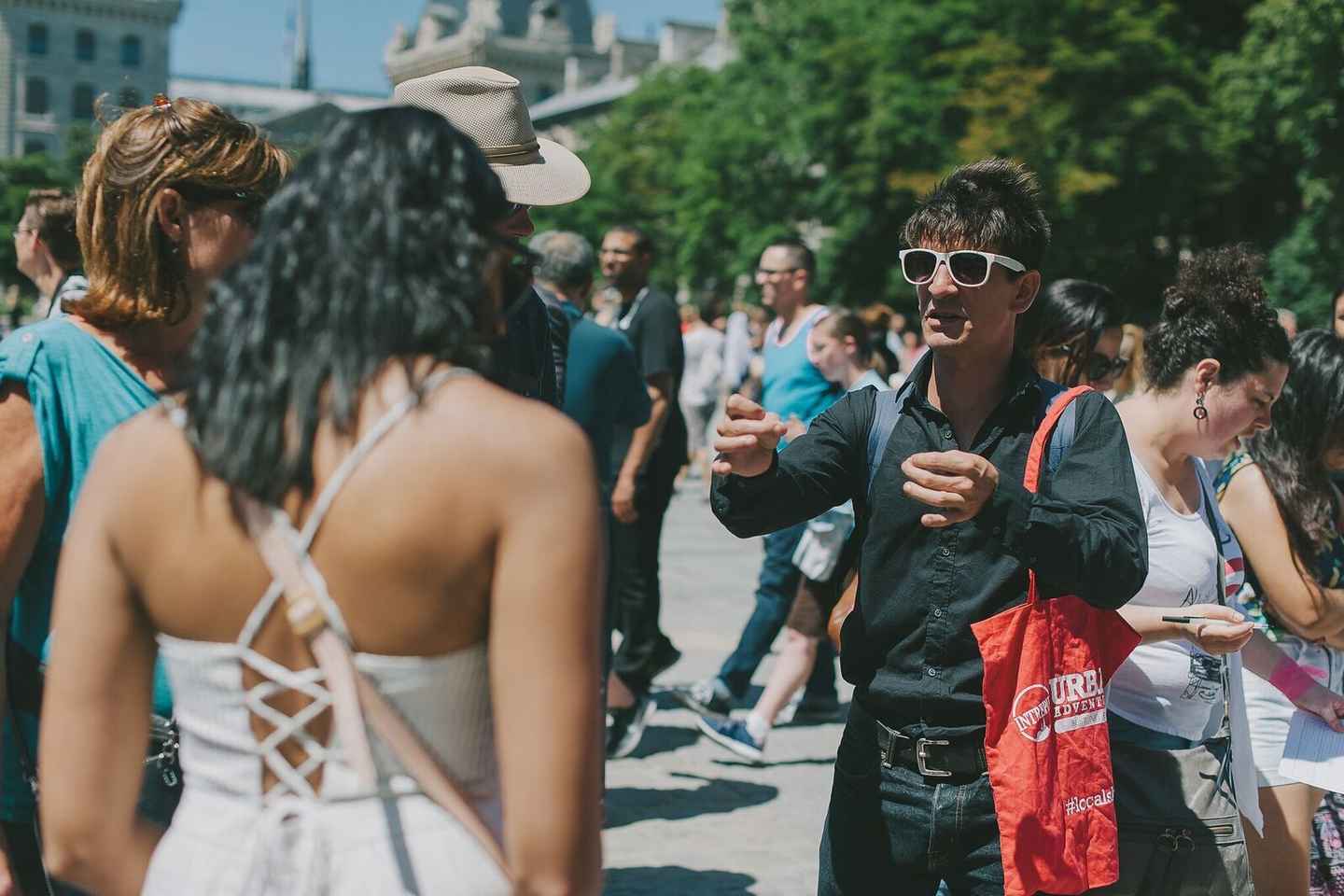 Wait, didn't we just recommend a Marais food tour? That we did, but there is no mistake here. While this tour shares some elements in common with the previous tour, such as the wine and cheese tasting, there will be more emphasis here on the influence of the Jewish population in the Marais area, such as Jewish-style delis and bakeries. You will also learn about the role that Marais has played in shaping the previously underground LGBT scene in Paris.

In addition to cheese and wine tasting, you will also have the opportunity to taste various brandies and charcuterie.
Paris: 3-Hour Gourmet Food Tour of Le Marais w/ Local Guide

Duration: 3 hour
Akin to the "Taste of Marais" tour above, "Taste of Montmartre" strives to bring you on both a culinary and cultural journey through Montmartre. Home of the Moulin Rouge and the Basilica de Sacre-Coeur, this is one of Paris' most iconic neighbourhoods. Although it has gained a reputation for pandering to tourists rather than retaining its authenticity, rest assured that your tour guide will be bringing you to only the best local vendors.
Your stroll here will be complemented with a wide selection of food including: cheeses, French pastries, crepes and even a super secret "Mystery Dish"!
Taste of Montmartre

Price: from 98.53 USD

Duration: 3 hours
Paris Montmartre Small-Group Food Tasting Tour

Duration: 3 hours 18 minutes
While other tours might feature macarons as part of their itinerary, this entire tour is built around the petite pastel pastries. This tour will take place in the Saint-Germain-des-Prés district. Known primarily for the many museums and art galleries lining its streets, this district is also well-established as a confectionary haven, with dozens of stores crammed and competing to sell the best sweets.
More than just a simple cookie, the macaron is one of the iconic desserts of France. Originally Italian, but imported and popularised in France by Catherine de Medicis in 1533, this seemingly humble cookie has a wealth of history behind it. If you've ever had any question about the macaron, this is the tour for you!
Paris Macaron Walking Tour of Saint Germain Including Tasting

Duration: 2 hours 30 minutes
When one thinks of European chocolate, it would be quite understandable to overlook French confectioners in favour of Belgian or Swiss ones. However, Paris may possibly have the most chocolatiers of any city in the world, with over 300 listings in its phone directory alone.
French chocolate is distinctive for having the most cacao content as compared to other European chocolates, which tend to favour milkier or sweeter flavours. On top of chocolates, you will also get to experience an array of French pastries and confections. As one reviewer described it: "by the end of the tour we had hit overload on the dessert specialties." Lovers of sweets, rejoice!
Paris French Sweet Gourmet Specialties Tasting Tour with Pastry & Chocolate

Duration: 3 hours
Editor's Note: Photo taken from the establishment's official social account
"What on earth is bustronomy?" you may ask. Bus + Gastronomy = Bustronomy
While the portmanteau word-play may err on the side of cheesy, this tour does offer a pretty tasteful experience. For those among you who wish to enjoy all the spontaneity of walking food tours, only with less of the "walking" bit, this is the tour for you. Take a seat on this gourmet restaurant bus and dine in style.
Choose from a 4 or 6-course meal of your choice as you are zipped around the finest sights of Paris while receiving equally polished bistro-style service in this one-of-a-kind tour. Tours are offered at both lunch and dinner times, so plan your day accordingly!
Bustronome Gourmet Tour of Paris

Price: from 106.38 USD

Duration: 2-3 hours
You're never going to go particularly wrong with food in Paris. That is, food would be relatively good even if you had no plan in mind and visited any random bistro. However, for those of us who live to eat, it would be regrettable to leave without having visited at least a few Michelin-starred restaurants.
However, with over 600 Michelin-starred restaurants in Paris alone, the question of which ones to dine at can seem mind-boggling, to say the least. Enter the Private Michelin-Star Food Tour.
Here, not only will you be able to sample dishes from 3 different Michelin Restaurants, you'll even have a personal guide introducing you to Paris' fine dining scene, as well as the specific restaurants you will be visiting.
Private Paris Michelin-Star Food Tour

Duration: 3 hours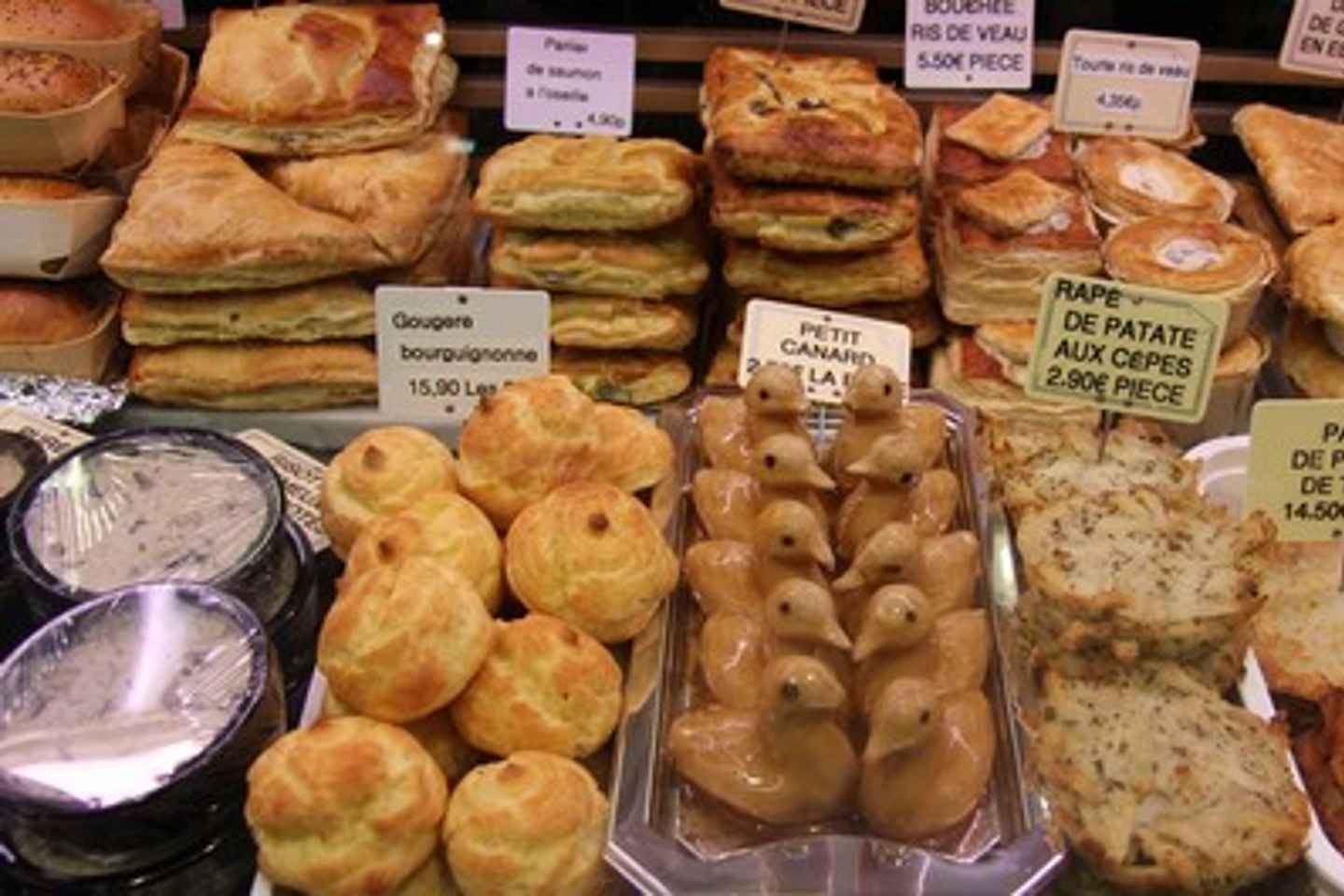 The Marché d'Aligre is distinctive within Paris for a number of reasons. Firstly, prices here are considered to be a friendlier on the wallet than other commercial produce markets in Paris. Secondly, the cultural mix here tends to be more balanced as opposed to the other markets in Paris. There is a greater representation of North African and Middle Eastern goods, reflecting the local immigrant population. You are reminded that for all we might imagine the citizens of Paris to be a homogeneous whole, non-Europeans are an integral part of the fabric of Paris life too.

The vibe of the market will be chaotic and fast-paced, but with the help of a tour guide, you'll be able to navigate your way through the crowds and gain some knowledge of what daily Paris life is truly like.
Discover Paris' Marché d'Aligre: 2-Hour Market Tour

Duration: 2 hour

While almost every Parisian food tour will involve cheese at one point or the other, this is one tour for diehard fans of cheese. In this tour, you'll be brought through the process of cheese production. Ever wanted to visit a real, working cheese cellar? This is it. A professional cheesemonger will walk you through one, after zipping you up in a special protective suit to protect the carefully controlled environment of the cellar. At the end of this tour, you even get the chance to taste the various types of cheese you'd just seen aging underground!
Paris Small-Group Cheese and Wine-Tasting Experience

Duration: 1 hour 30 minutes

This tour will cover the region of Le Marais. Winding alleys and slippery cobblestone await you here as your dedicated guide leads you through the history of the district, an area that has borne witness to the opulence of the aristocratic elite, as well as the trenches of Parisian poverty. Take in the unique architecture of the roads here and know that once, just a few centuries ago, this was what all of Paris looked like.

Expect a traditional Paris breakfast and lunch, a boulangerie (bakery) visit, as well as a wine and cheese tasting at an indoor market!
Paris Secret Food Tour: Taste of Le Marais w/ Private Tour Option

Duration: 3 hours 30 minutes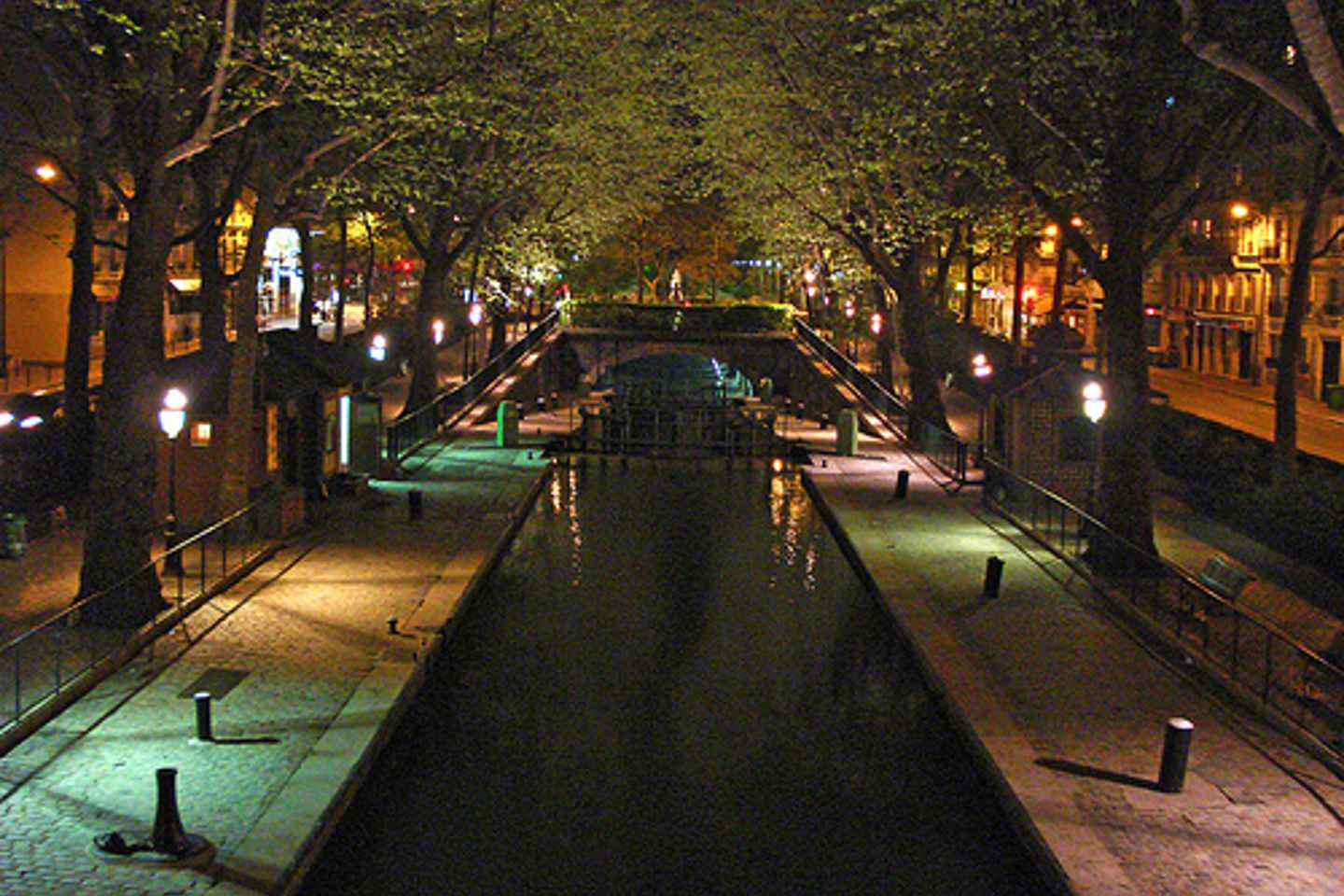 Whether you're a solo traveller looking to treat yourself to a nice dinner out, or a couple seeking the perfect romantic dinner, let this canal cruise bring you on a dreamy journey through the Canal Saint-Martin. Paris is full of beautiful monuments, and the area surrounding the Canal Saint-Martin are definitely no exception. Dining, after all, is as much about the food as it is about the ambience!

Fans of the French blockbuster hit, Amélie will get an extra kick out of this tour, as the Canal Saint-Martin was one of the main sets for the film. Besides that, those of you who embark on this dinner cruise will be treated with a plethora of sights, such as the Place de la Bastille and Port de l'Arsenal.
Paris: Dinner Cruise on the Canal Saint-Martin

Duration: 3 hour
Paris: The City of Lights, Louvre and the Love of Food
Few things tell you about the culture of a people as well as their food. We hope that by sharing our recommendations for these food tours, you may leave Paris with more than just memories of its great monuments and charming language, but with a deep, lingering appreciation for its rich, bold flavours.
Disclosure: Trip101 selects the listings in our articles independently. Some of the listings in this article contain affiliate links.
Get Trip101 in your inbox
Unsubscribe in one click. See our privacy policy for more information on how we use your data