No matter what time of the year it is, road trips can be fun and even educational. The United States is filled with wonderful places to see such as Walkway Over the Hudson State Historic Park and Shenandoah Valley. However, before taking a long road trip, it would be prudent to discover where to travel and what are some of the best routes to take. The East Coast of the United States is one of the oldest parts of the United States with the first colony, Jamestown, Virginia, being settled in 1607. If you're planning to explore more, keep reading to discover some of the best RV road trips on the East Coast.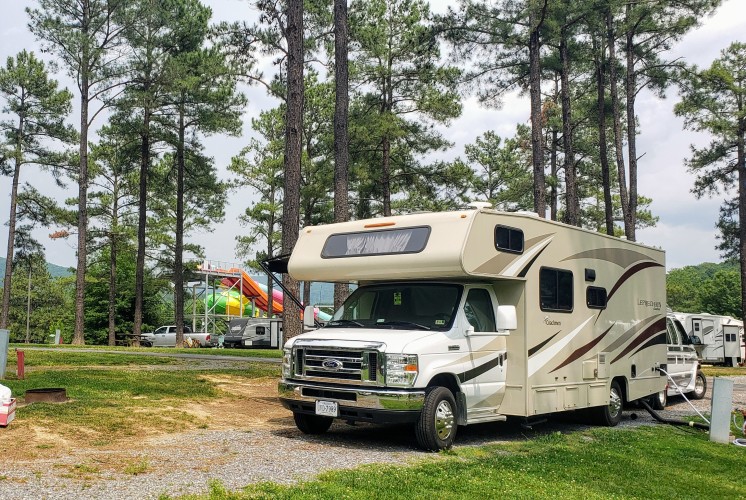 This 108-mi (173.8 km) stretch of Highway 81 goes up through Shenandoah Valley in Virginia. While on the road, you can visit historic places such as Virginia Museum of Transportation which displays about 2,500 objects including 50 pieces of rolling stock filled with rail cars and engines from a long history of railroads in the United States. If you like animals you'll be wanting to visit Natural Bridge Zoo which has been said to rival the San Diego Zoo. If you want to take a dip in Virginia history, you can visit Frontier Culture Museum and watch a reenactment right before your eyes. With all the history made in this region, you are sure to never run out of things to do and see along this beautiful route.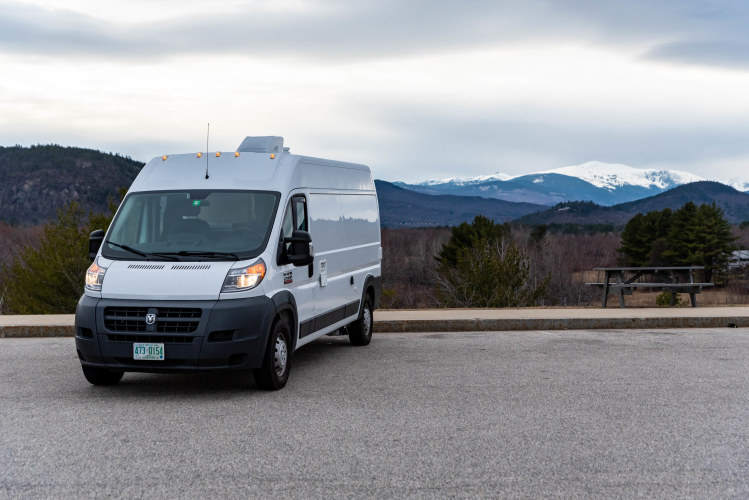 With so many fun things to do here, you could stay for a week and never run out of activities. You can check out Conway Scenic Railroad, an old-fashioned railroad experience that takes you through some of the most beautiful New Hampshire sceneries. Travel by car along Mount Washington Auto Road which carries you to the top of the highest peak in the Presidential Mountain Range. Here, you will experience breathtaking views stretching miles in all directions. With caves, mountains, covered bridges, and even a horseback riding adventure, you'll not likely run out of things to do in this beautiful place.
First Coast is a stretch of highway that spans 76.8 mi (123.5 km) and winds through Jacksonville as it skirts the East Coast of Florida. On this route, there are a number of islands and beaches to visit such as Fernandina Beach, one of Florida's paramount resort ports. What makes this interesting is that it is lined with Victorian architecture adorned with Gingerbread trim. You can drop by Amelia Island which predates almost all of Florida's towns and cities. You can take a natural bath in Green Cove Springs or bask in the sun on any of Florida's beautiful beaches. Along this route, the weather is almost always great and perfect for taking a break and swimming.
As the name suggests, this route takes you down the beautiful New England Coast and affords you many beautiful places to see and captivating things to do. Stretching 122.8 mi (197.6 km) up the East Coast, this route will start you off in Medford, Massachusetts, where you can visit Wrights Park and have a barbecue or take a swim in Wright's Pond. You can eat lobster at the well-established Gloucester House or visit Salem, Massachusetts, and investigate the secret stairs in The House of the Seven Gables which Nathaniel Hawthorne wrote a book about. You might enjoy oceanside dining at Seaglass Restaurant and Lounge in Salisbury or check out Strawbery Banke Museum in Portsmouth, New Hampshire.
Florida's A1A highway will take you down 314.7 mi (506.4 km) of ocean views from the top of Florida to the bottom. Here, there are countless things to do. For starters, you can take a Miami food tour and enjoy the local fare and culinary scene. Stop by Fort Lauderdale and check out a turtle walk at the Sea Turtle Oversight Protection headquarters. You can also stop off at the luxury community of Jupiter Island and rent a vacation home for a night or visit Busch Wildlife Sanctuary. Winding down, you'll head to St. Augustine where you can visit Castillo de San Marcos or Lightner Museum.
When you're traveling on Coastal Highway, or Route 17, there is a bunch of things to do and a lot of Antebellum history to immerse yourself in. This part of Route 17 is a 107-mi (171.8 km) stretch of road where you can stop by and see the beautiful foliage of Gardens Corner which lies halfway between Savannah and Charleston. Take a break from driving and enjoy Southern fare at any of the eating establishments there such as Red Rooster Cafe. You can take a carriage ride at Beaufort, South Carolina, or take a foodie tour at Hilton Head Island. You can also visit Old Town Bluffton which is just off the Island and has a variety of unique shops, stores, and eateries.
Along this 375-mi (603.8 km) route, there are many natural wonders to experience. Starting in Tampa, get up close and personal with the manatees at Tampa Electric's Manatee Viewing Centre or stroll down the riverfront and drop by Tampa Museum of Art. On this trip, you can experience nature on many levels. Go to Weeki Wachee Springs State Park where you'll get to watch the famous performing mermaids or take a zipline and canopy tour in The Canyons Zip Line and Adventure Park in Ocala, Florida. Enjoy the views as you pass by Chassahowitzka River and Coastal Swamps. You can even stop off for a swim in Homosassa Spring or the other natural spring-fed rivers and lakes along this beautiful route.
Here is a 77-mi (124.4 km) stretch of road that envelopes Cape Cod. Along this route, you'll get to see the famed Cape Cod National Seashore, a protected 40-mi (64.3 km) wild stretch of beach with stunning beauty and tranquility that was enjoyed by the famed Henry David Thoreau. And, of course, you'll want to see the historic town of Nantucket which was founded in 1602 and was later settled by Quaker missionaries in 1659. You can go whale-watching or visit the historic town of Martha's Vineyard and see the famed Gingerbread Houses. You'll never run out of interesting things to do on this rich road trip.
The part of US Route 1 that carries you through Key West is a 113-mi (181.9 km) highway that was completed in 1912. On this road trip, you can see historic sites such as The Ernest Hemingway Home and Museum, The Southernmost House, and Strand Theater. You can also stop by Bahia Honda State Park which is home to, purportedly, "the nicest beach in the Keys" that is known for its blue waters and wonderful climate. You can go to Florida Keys National Marine Sanctuary or check out the colorful Mallory Square on Key West. While you're there, you can visit The Key West Butterfly and Nature Conservatory. One fact is certain, you'd be hard-pressed to run out of things to do on this road trip.
This highway winds 123.5 mi (198.7 km) straight up eastern New York, cruising by Connecticut and Massachusetts. On this expansive road trip, you'll get to stop and check out places such as the 1.28-mi (2 km) Walkway Over the Hudson State Historic Park by Hudson River or see the marvelous New York State Capitol building sitting atop Albany's State Street Hill. You might want to visit Troy Waterfront Farmers Market and get some fresh vegetables or baked items from over 70 growers, chefs, and artisans that ply their trade there. These are just a couple of the things you might see and do on this road trip.
You won't forget the beauty of the Eastern Seaboard
Experience the beautiful scenery, crystal clear waters, and rich historical sites and museums along the East Coast. The East Coast offers so many attractions and sceneries that you should definitely explore. From New England to the Gulf Coast Highway, be sure to travel one of these routes on your next road trip.
Any must-sees we missed? Tell us about them in the comments section or write a post
here
to help out fellow travelers!
Disclosure: Trip101 selects the listings in our articles independently. Some of the listings in this article contain affiliate links.
Get Trip101 in your inbox
Unsubscribe in one click. See our Privacy Policy for more information on how we use your data