The Philippines, tiny as it may be, has a culture as unique as its natural resources. Made up of 7,107 islands, this archipelago is known as the "Pearl of the Orient". White sandy beaches, majestic mountains, underground caves, and mangoes are only some of the things that the Philippines can proudly call its own. It was not only until the 1940s that the Philippines became a sovereign nation, but the influences of its colonizers (especially the Spanish) can be seen from traditions to languages and street names. Now very modernized, the country has a number of famous hotels that locals consider top staycation spots.
Despite its tumultuous past and the current challenges it faces as a developing country, the Philippine culture and people are truly one of a kind. It has a lot of gems to be seen and the Filipino people remind us of the simple life, and what it means to be family.
When Filipinos visit other places, they usually bring back pasalubong or Filipino souvenirs for family and friends. As much as possible, one should never take something that harms nature. If you ever find yourself exploring the many provinces of the Philippines, here are some pasalubong ideas and things to buy in the Philippines, and bring back something else home besides t-shirts and refrigerator magnets.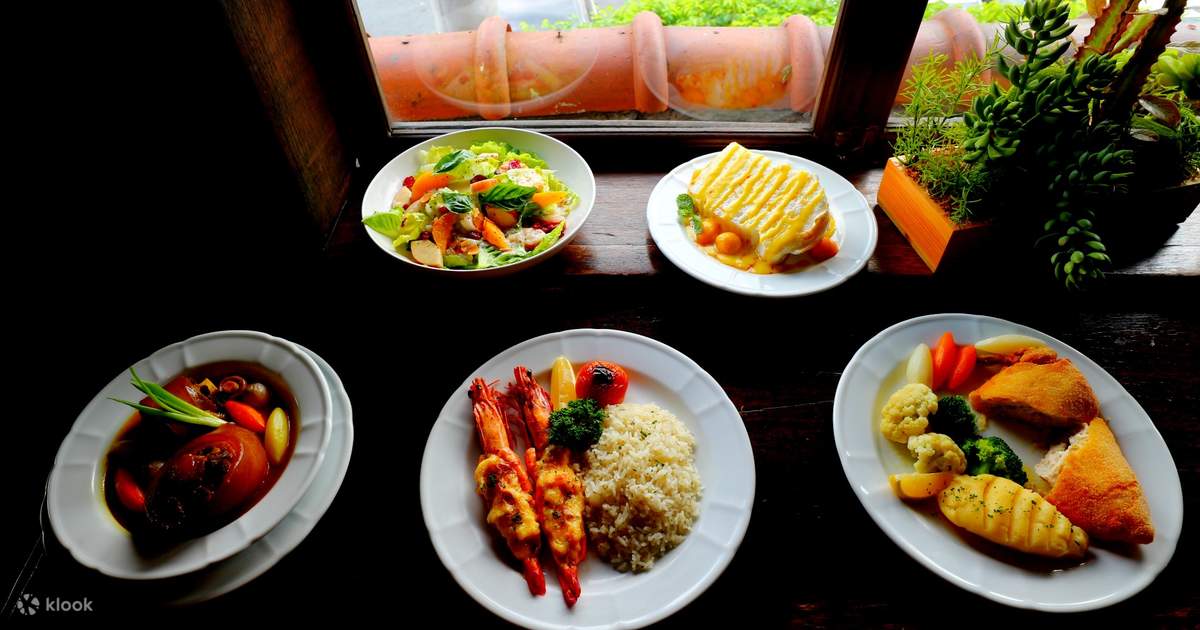 Sold by vendors in food carts or food stalls, street food can be found in nearly every corner from night markets to food bazaars. Sometimes the vendors also have their food carts on a bike! Popular street food in the Philippines includes fish balls, squid balls, kikiam (minced pork and shrimp), kwek-kwek (orange breaded duck eggs), tokneneng (breaded quail eggs), barbecue (kebab-style), and isaw (pig or chicken intestines on a stick). Sometimes, the barbecue and isaw are paired with rice. There are also sliced green mangoes with fish paste, salt, or chili. There are also vendors who sell corn (on the cob or with the kernels mixed with cheese) and nuts.
And of course, who could forget the balut, the tasty duck egg which is a tad bit messy to eat? Even though there are balut vendors on the street, usually at night, it is best to eat them (with salt!) at the comfort of your home.
In the morning, bicycle vendors sell taho, which is soft tofu scrambled in muscovado syrup and tapioca pearls. Although there is also cold taho, it best served hot. In the northern mountain city of Baguio, vendors also sell strawberry taho, which is basically the classic taho mixed with pieces of strawberry.
Although street food does not pose a great threat to one's health, it is best to be wary of where you buy them. The safest bets are the ones in food bazaars, established kiosks or stalls, and malls. People can also prepare their own. Supermarkets and small stores usually sell fish balls, squid balls, kikiam, as well as a variety of condiments.
It may not be possible to bring street food back home with you. The raw meats for isaw and barbecue, for example, may not make it through customs. But you will be able to find many other items packed and sealed and fit for bringing home with you at a local supermarket or grocery store. Taho can be vacuum-packed, as can the squid balls, kikiam other processed seafood cakes. And although hard to find, you will be able to spot canned balut.
Food Crawl in Old Manila, Philippines - Klook

Duration: 5hrsDuration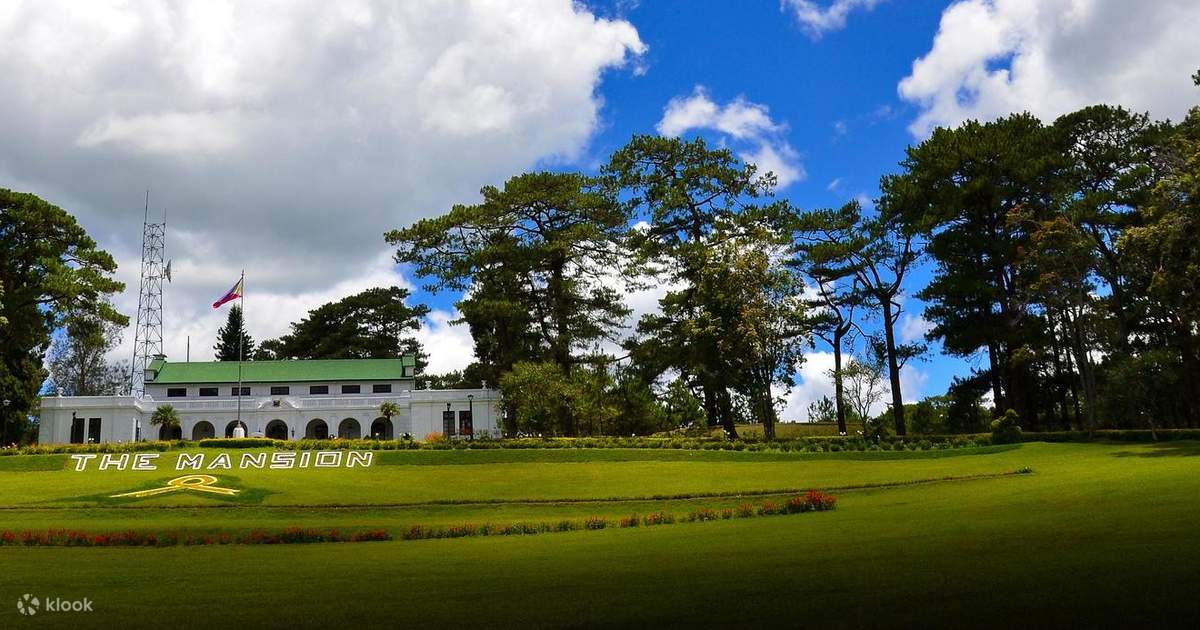 Most visitors to the mountain city of Baguio make it a point to bring home food items from Good Shepherd. The convent, established in the 1950s, has the Mountain Maid Training Center where the well-known souvenirs are made. It all started when a group of nuns and the youth of the Cordillera region were struggling to make ends meet by making and selling strawberry jam. Now, Good Shepherd is a household name when it comes to snacks, pastries, and condiments.
Some of the best food souvenirs from the Philippines are from Good Shepherd Convent in Baguio City. Their popular products include the iconic strawberry jam, peanut brittle, blueberry jam, ube jam, ube halaya (yam), and lengua de gato. Upon leaving the city, you will also pass through the province of Pangasinan which is famous for its pasty rice delicacies, suman and tupig.
Good Shepherd's strawberry jam is made from local strawberries, which the area is famous for, and which you can also buy fresh when in season (usually during the cold months between late November and February). Ube is a local root crop similar to sweet potato, but with a distinct purple color. It is boiled and mashed into a paste that, when infused with sugar, results in a tasty and versatile treat that can enjoyed by itself or be made into jams, pies, candies or added to other iconic Filipino desserts such as halo-halo.
Day Trip to Baguio - Klook

Duration: 19hrsDuration
3. Appreciate the beauty of the woven apparel and decor
Provinces like Sagada, Mountain Province, specialize in beautiful hand-woven bags and clothes. There are a lot of stores selling such apparel, but some also provide visitors with the chance to see the actual process of making the fabric. Weavers use traditional wooden weaving looms with such amazing resilience.
The Philippines has a rich culture of textile weaving that can still be seen up to this day practiced by many different ethnic groups throughout the country. The Ilocanos of the northern coastal areas have pinilian, which features a complicated brocade weave. The piña of the Aklanons in Western Visayas is delicate and translucent; it is the primary material used in the national costume, the barong and the terno. From the tribes of Mindanao come the mabal tabih, the bagobo inabal and the dagmay.
Sagada Weaving and Souvenir Shop

Address: Nangonogan, Poblacion, Sagada

Contact: +63 9195571431
Being surrounded by bodies of water, the Philippines is abundant with shells and shell craft and they can be seen from decorative items to game pieces. Although shell craft can also be bought at specialty stores in malls, they are also sold in southern regions or provinces close to the sea and ocean.
Capiz was once used to adorn the sliding windows found in pre-war Philippine homes. That architectural style has since been replaced by more modern designs and materials. But the luminescent brilliance of the capiz shell can still be seen in the elegant flowing chandeliers of many of the prestigious hotels, restaurants, and large public halls around the country.
Cebu Capiz shells are quite popular as home decor for their beautiful flat, nearly translucent quality.
Cebu Shells

Address: Sudtunggan Road, Basak, Lapu-lapu City, Cebu, Philippines

Contact: +63 322368676, +63 322368653, Fax +63 322368377, [email protected]

Website: Cebu Shells
Half-Day Cebu Island Arts and Crafts Tour

Duration: 5 hours
5. Pack along some pottery and handicrafts
Handicrafts in the Philippines range from quirky to stylish. Although many well-made crafts can be seen in souvenir stores everywhere, there are some specialty stores that take it to the next level. In the Calabarzon region, there is Laguna's Pettyjohn Pottery, considered pioneers of modern Philippine pottery, and Quezon's quirky Ugu Bigyan's Potter's Garden.
Lots of local craftsmen sell their metal craft at bazaars, exhibitions, and tourist spots. There is even good metal decor found in thrift stores and independent shops in Metro Manila like Cubao X. The famous balisong (butterfly knife), however, calls the Southern Tagalog province of Batangas its hometown. The town of Paete, Laguna is known for woodcraft.
Pettyjohn Pottery

Address: Bucal, Calamba, Laguna, Philippines

Contact: +63 09178965491

Facebook Page: Pettyjohn Pottery

Ugu Bigyan's Potter's Garden

Address: 490 Alvarez Village, Brgy Lusacan, Tiaong, Quezon, Philippines

Contact: +63 0425459144, +63 09175605708, +63 09175607973,+63 0425458689

Facebook Page: Ugu Bigyan's Potter's Garden

Cubao X

Address: Cubao Expo, 3 General Romulo Ave, Cubao, Quezon City, Metro Manila, Philippines

Ona's Batangas Blades

Address: 114 Balisong, Taal, Batangas, Philippines

Contact: +63 09273166946

Facebook Page: Ona's Batangas Blades
6. Get a tattoo from Apo Whang-Od
Many tourists flock to the scenic Kalinga, Mountain Province to get tattooed by an old lady. Apo Whang-Od, already in her 90s, is considered a living legend when it comes to the art of tattoo. This process of traditional tattooing called batok is done with a 12-inch long bamboo stick with a thorn at its end. The thorn is dipped in charcoal ink and injected to the surface of the skin by continuously tapping the bamboo. For the locals, these tattoos are symbols of for fierceness and beauty for men and women, respectively.
Apo Whang-Od is known as the last mambabatok, or the last experienced batok artist. She was even considered for the National Artist title. Currently, her old age brings her less liveliness than before as more and more people know of her craft. Luckily, her niece is in training to carry on the tradition.
Visitors who want to get tattooed must keep in mind some precautions. First, visitors must be physically prepared for the trek. They are advised to bring gifts or offerings to Apo Whang-Od and her family. Basic food and items like matches, candles, medicines, salt, soft bread, and candies will suffice. Always respect Apo Whang-Od and the community's personal space by not being too invasive. It is also advised to get a tetanus shot before getting inked and bring some petroleum jelly or cream for after-care. Those who got inked are also not allowed to donate blood for about a year.
The thing that really strikes people about getting tattooed by Apo Whang-Od is not just the aesthetic quality of the tattoo, but the experience of getting it. The fact that one is brave enough to get it makes it an even more valuable piece of the Philippines to bring home.
Tattoo from Apo Whang-Od

Address: Kalinga, Mountain Province

Contact: For tourist guides - Francis Pa-in (+63 9157690843), Charlie Pan (+63 09981888697)

Facebook Page: Apo Whang-Od
7. Takeaway fruits and local meat delicacies
The Philippines is rich in fruits unique to the Philippines and Southeast Asia. Aside from the mango, there is the smelly-yet-tasty durian (common in the southern provinces), santol, and lanzones. Baguio also specializes in strawberries.
The country is also known for meat dishes like Pampanga's sisig (diced pork dish, sometimes served with an egg), Vigan's longganisa, and tocino. Longganisa is a local twist on the sausage while the Philippine tocino is a variant of the Spanish curated meat (chicken or pork). There is also the chicharon (fried pork belly or rinds) which is not exactly a meat delicacy but more of a snack sold by food stalls like R Lapid's.
Pre-prepared versions of these food items are usually available on wet markets and supermarkets.
Longganisa and tocino

Address: Wet markets and supermarkets

Price: 1.51 USD

Chicharon

Address: Malls, food stalls, food courts, usually R. Lapid's

Price: 0.50 USD
8. Don't forget the pastries and sweets
From sweet tocino to sweet "Filipino-style" spaghetti, it is apparent that the Philippines has a sweet tooth. Filipino mornings are not complete without pandesal (bread rolls with sugar and salt, sold in the morning), coffee (usually kapeng barako), and champorado (rice porridge mixed with cacao).
In Laguna, aside from the espasol (powdered sticky rice pastry) and lambanog (coconut wine), the famous buko (coconut) pie shines. A lot of vendors sell these pastries but the locals know that "The Original Buko Pie" is the best. It is best to buy them last before going home, as it may spoil easily.
Other pastries and sweets to note are the piaya (muscovado-filled flatbread) of Negros Occidental and the sweet pili nuts of Bicol.
Pandesal

Address: Morning markets/ Pan de Manila stores

Price: From 0.50 USD

The Original Buko Pie

Address: Calamba-Santa Cruz-Famy Road, Los Baños, Laguna, Philippines

Opening hours: 8 am to 7 pm

Price: 3.43 USD

Contact: +63 0495363783
9. Something practical: Abaniko and other home items
The Filipinos, aside from being hospitable hosts, are also known for a certain brand of ingenuity and practicality. Filipinos usually bring home practical home items as souvenirs, and many of these traditional Filipino gifts or pasalubongs are made of natural materials. Almost every Filipino home has a walis tambo (broom made of a certain type of reed) for indoor use. Baguio tourists usually bring these home. For outdoor use, there is the walis tingting which is basically a bunch of sticks with wispy ends tied together. There is also the bao, a coconut husk cut in half, used to shine wooden floors.
A simple fan popular with the locals is the abaniko fan, a lightweight woven hand fan used for everything from costumes to waving away smoke from a grill.
Walis

Where: Malls and dry markets

Price: Around 2.02 USD

Abaniko fan

Where: Malls and dry markets

Price: Around 0.50 USD
10. Don't forget the Toy Jeepney
So you have just visited the Philippines and tried out the best things to do. Perhaps you explored one city thoroughly or hopped from city to city or even island. You experienced thrills, adventures, serenity, and sunshine. Before leaving, you may want to have a souvenir to remember the amazing time you had; something that captures the essence of your trip. Look no further than a toy jeepney - it's probably one of the best Philippine pasalubongs you can get. A jeepney is a unique and iconic form of transportation in the Philippines. It is a form of public transportation that is painted with a spray of vivid colors and filled with decorations in the interior. This toy vehicle is fun, relatively easy to pack, and a great way to remember your trip!
11. Adorn yourself with deep sea treasures - Philippine Pearls
During her 2013 visit to the Philippines, international pop superstar Rihanna bought herself some Philippine pearls and delighted in the quality of these jewels from the deep. Visitors from all over the world come to the Philippines specifically to search for and purchase these amazing pearl finds and patiently scour the crowded aisles and daunting displays of hundreds of stalls selling pearls and pearl jewelry at the Greenhills Shopping Center in San Juan City. The pearls are sourced from pearl farms in Palawan and Mindanao and are available in a surprising variety of sizes, colors and price points. They may be bought as is or set in rings, earrings, bracelets and chokers. With patience, a good eye and good haggling skills it is possible to come across a delightful bargain.
Philippine Pearls
12. Wear the Philippine national costume
What better way to remember your holiday in the Philippines than by donning the national costume – the barong Tagalog for men and the terno for women. The barong comes in many styles and materials and you may find them in a whole range of colors, as well. Your best bet is to stick to off-white and light beige, which are the natural shades of piña and jusi, the traditional fibers used to weave the cloth for the barong. The barong's most prominent feature is the delicate embroidery that adorns the front of the shirt. You normally wear the barong Tagalog over a plain white undershirt. For women, the terno is a symbol and an icon of elegance. It is essentially a chemise with exaggerated butterfly sleeves. The material can be piña and jusi, but the terno is tolerant of other fabrics, as well. As with the barong, delicate embroidery and beading give the terno its unique personality and charm. You can buy your ready-to-wear barong Tagalog and terno from any major department store.
13. Bring the fun with you with a Sungka from Kultura Filipino
Sungka, as it is known in the Philippines, is a traditional Southeast Asian mancala or board game. Sungka is a fun, turn-based game. To play it and win, it involves strategy and quick thinking to beat your opponent. It's also the perfect Filipino pasalubong since it comes in an ornately designed boat-like wooden board with 16 holes carved into it. When on display, these holes are filled with small, white cowrie shells that contrast against the dark wood. Despite it having some similarity to other Bantumi or Mancala games, Sungka is still a uniquely Filipino pasalubong. It would even be better if you learn how to play it and teach the game to friends and loved ones.
14. Take a pack of The Philippines' national fruit in the form of dried mangoes from 7D Mangoes
One of the absolute best souvenirs to pick up while in the Philippines is 7D Dried Mangoes from Cebu. These addicting snacks are healthy, rich in vitamins, and almost impossible to find abroad. Right from when you open it, the tantalizing smell of mangoes hits you. The chewy texture and flavorful taste of each piece will make you take bite after bite. None of the competing brands of dried mangoes in the Philippines can compare to the quality and popularity of 7D Dried Mangoes. Make sure you stock up for yourself and your loved ones because you'll be surprised by how quickly they disappear.
15. Add Bignay wine from Adams, Ilocos Norte to your wine collection
If you want a real taste of what the northern Philippines has to offer, then you have to try Bignay or Bugnay wine from the small municipality of Adams in Ilocos Norte. This tropical fruit wine is locally produced and of exceptional quality. It boasts a rich depth of flavor, earning the region great acclaim. People come from all over the Philippines and even abroad to get their hands on it, and this has sparked a growing export market. The original and most famous Bugnay wine is made from wild berries, but varieties made with dragon fruit, Spanish plum or duhat, and even guavas, are also popular.
Remember your holiday with unique Filipino souvenirs
The Philippines always has something unique to show to the world. From its culture to its people, it is definitely a country worth remembering not just for its sites. Take note of these things to buy in the Philippines so you know what to look out for when shopping for souvenirs! And when you're done, check out the best luxury villas and eco-hotels so you'll have a great place to come home to after shopping.
Disclosure: Trip101 selects the listings in our articles independently. Some of the listings in this article contain affiliate links.
Get Trip101 in your inbox
Unsubscribe in one click. See our Privacy Policy for more information on how we use your data