The largest island in the Caribbean also known as the "Pearl of the Antilles" Cuba is a country that's very much alive with excitement. The country brims with the retelling of its colorful history and museums that showcase how the revolution took place. It also features a number of amazing swim-up suites and all-inclusive resorts that offer relaxing accommodations to travelers and tourists. Everywhere you go, you'll see footprints of Cuban greats like Castro and Guevara. Cabaret and lively jazz are played right next to each other. Right from its hillside sugar plantations to the historic, baroque Havana with Cadillacs rolling down the street, Cuba bursts with sights, sounds, and smells that are heady, to say the least. Keed reading this article to learn about the top things that Cuba is famous for.
1. Cuban Baroque architecture
Cuba, especially the lovely "La Habana Vieja", is like a little slice of Spain in the Caribbean. The city's UNESCO World Heritage Historic District is one of the most striking and yet earthy places to visit in the Americas. There are rows and rows of peeling and fading Andalusian-style arcades and baroque townhouses. They hide within their hatches soukous rumba bars and tequila cantinas that you should be visiting at least once. Plus, Havana bursts with a profusion of cobblestoned squares, right from Plaza de la Catedral to the central Plaza de Armas. They all are embellished with neo-classical architectural palaces and stunning historical churches, and more. Finally, don't miss going to the 18th-century Fortaleza de San Carlos de la Cabaña, a highlight on the Havana coast.
2. Rum
Cuba is synonymous with two things, one of which is rum (You'll know the other soon enough). Havana Club is the commonest rum you'll find in most bars, but some classic rum-in-the-box is the local flavor you ought to try. Drink rum like a local right out of a juice box-looking package that's sold at walk-up windows of shops and cafeterias everywhere. if you're a rum aficionado, the birthplace of Havana Club is the Arechabala Rum Distillery in the city of Cárdenas. On the other hand, Bacardi was born at the Bacardi Factory in Santiago de Cuba.
3. Cigars
The other things Cuba is synonymous with and famous for is Cigars! While Cuban cigars are sold for less than USD 1 on the streets of Havana Viejo, the best ones come right off the farms. It isn't exactly hard to find a cigar farm in Cuba, but its premier tobacco region is Pinar Del Rio, which lies around two hours west of Havana. The oasis is peppered with lots of tobacco farms, but one in particular that stands out is Alejandro Robaina Tobacco Plantation in San Luis.
4. Cuban coffee
Did you know that Cuba's first coffee plantations now have a place on the list of UNESCO World Heritage Sites? Today, coffee is a part of the national culture and goes beyond the mere 'café Cubano' or the Cuban espresso. Locals receive a monthly ration of coffee and brew it in a stove-top espresso maker. No matter where in the country you are, you'll always find local coffee shops and the bigger cafeterias selling delicious Cuban coffee. Try Colado, which is a typical Cuban espresso that's served in larger portions; Café con Leche, which is coffee and hot milk; and Cortadito, which is espresso topped with steamed milk.
5. Che Guevara
No conversation about Cuba is complete without talking about the revered revolutionary, Che Guevara. Born Ernesto Guevara de la Serna, he was a Marxist revolutionary, military theorist, diplomat, guerilla leader, and author rolled into one. The guerilla hero famously allied with Fidel Castro to lead the 1959 Cuban Revolution to depose the Batista regime, reshaping Cuba's future forever. When you're in Havana, check out Hotel Nacional. During the Cuban missile crisis, it's said to have been the base of operations for Castro and Che Guevara.
6. Cuban music
If you're looking for fun things to do, try dancing to the rhythm of Cuban music. Music is everywhere in Cuba, and in different forms - think everything from timba, Nueva Trova, and jazz to the world-famous bolero and rumba. It might have its principal roots in West Africa and Spain, but sees influences of diverse genres from all over the world. In fact, it's widely regarded as one of the richest and most influential regional kinds of music on the planet. So, whether you see a traditional Trova performance or watch salsa live in a happening restaurant in Havana, the rhythm is going to get you.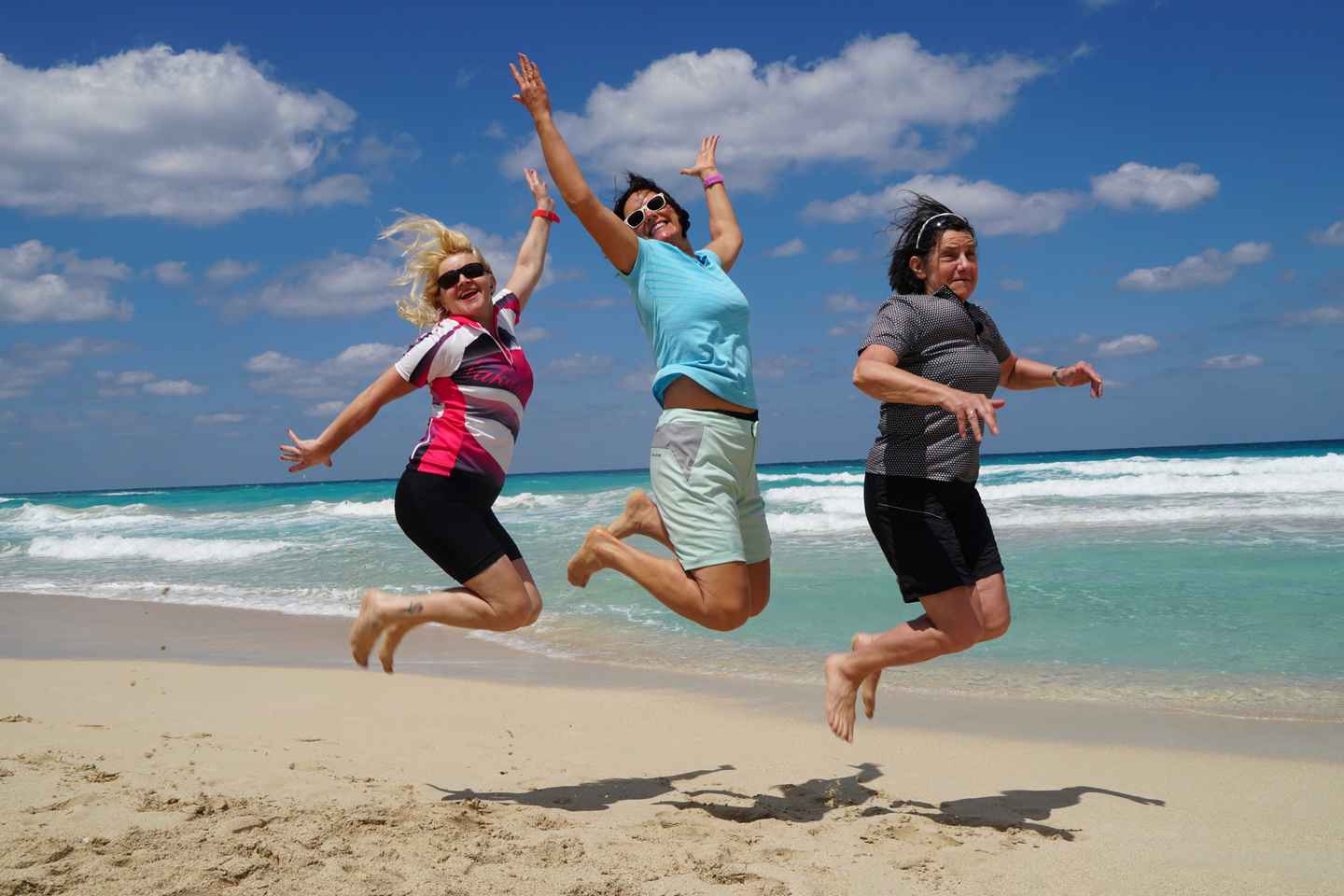 The lively old town of Havana Viejo is known for, amongst other things, its beautiful beaches. The coastline of the Cuban capital is fringed by pristine, white-sand beaches, palm trees swaying in the breeze, and the crystal-clear turquoise waters of the Caribbean. Begin with the biggest and best of the city's beaches, Santa María del Mar, which is perfect for a beach party. Escape the crowds and mingle with the locals at the relatively quieter Playa Boca Ciega. Spend an entire day at Playa Guanabo or snorkel at Playa Bacuranao. Finally, don't miss going to Playa El Salado, which is aptly named "Salty Beach"!
Havana: Beach Tour by E-Bike

Duration: 9 hour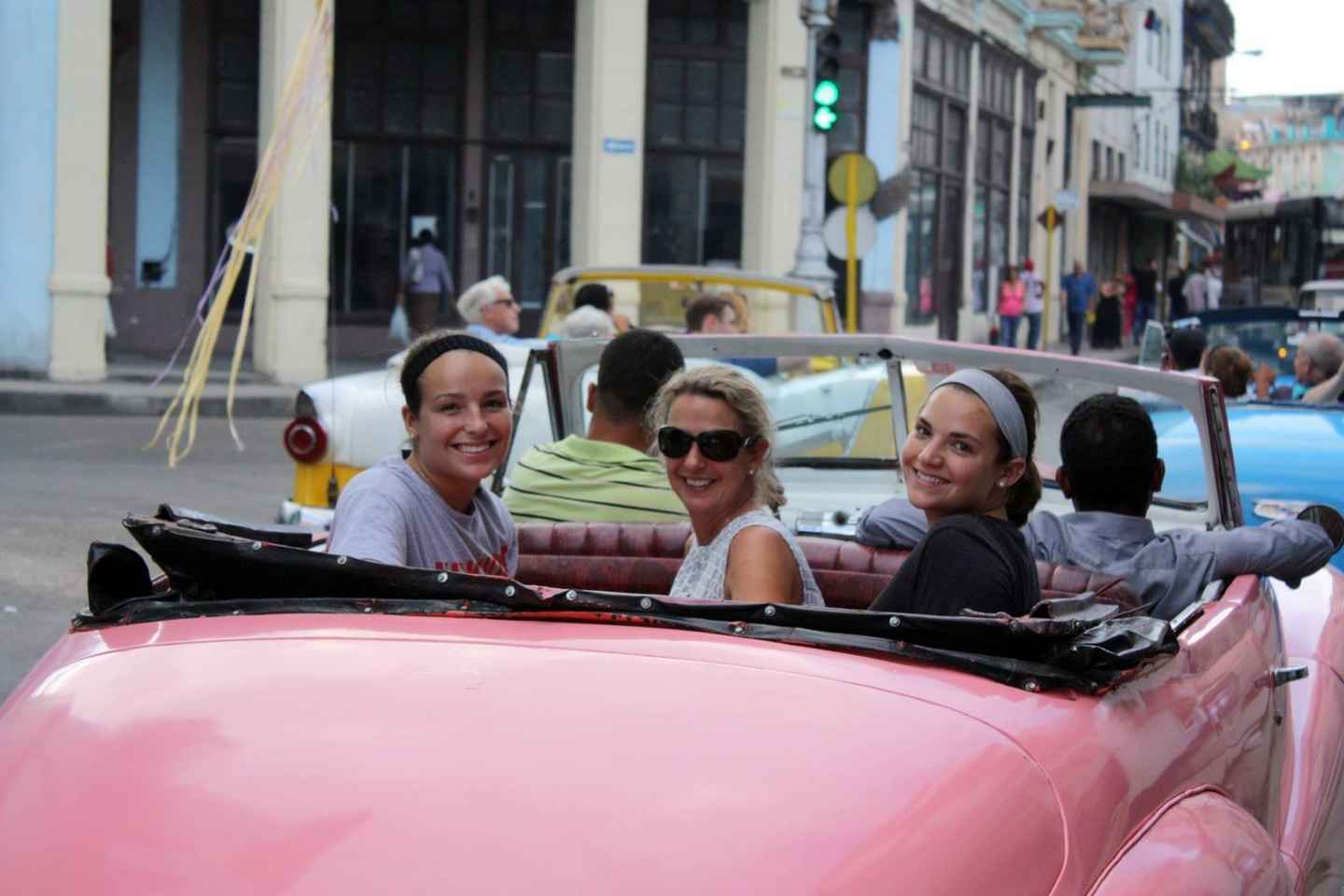 How many movies and music videos have we seen of people riding the seaside streets of Havana in a cool, vintage and utterly vibrant classic American car? Why not do that while you're visiting the country? In fact, these vintage cars and Cuba go absolutely hand-in-hand. Choose a fabulous, multicolored 1950s or 60s convertible and soak up the sights of Cuba while keeping the style quotient high. Plus, you'll have some memorable, picture-perfect photos of your vacation! Pro tip: Keep the sunscreen, sunglasses, and hat right beside you.
Havana: 2-Hour Classic American Car Tour with a Cocktail

Duration: 2 hour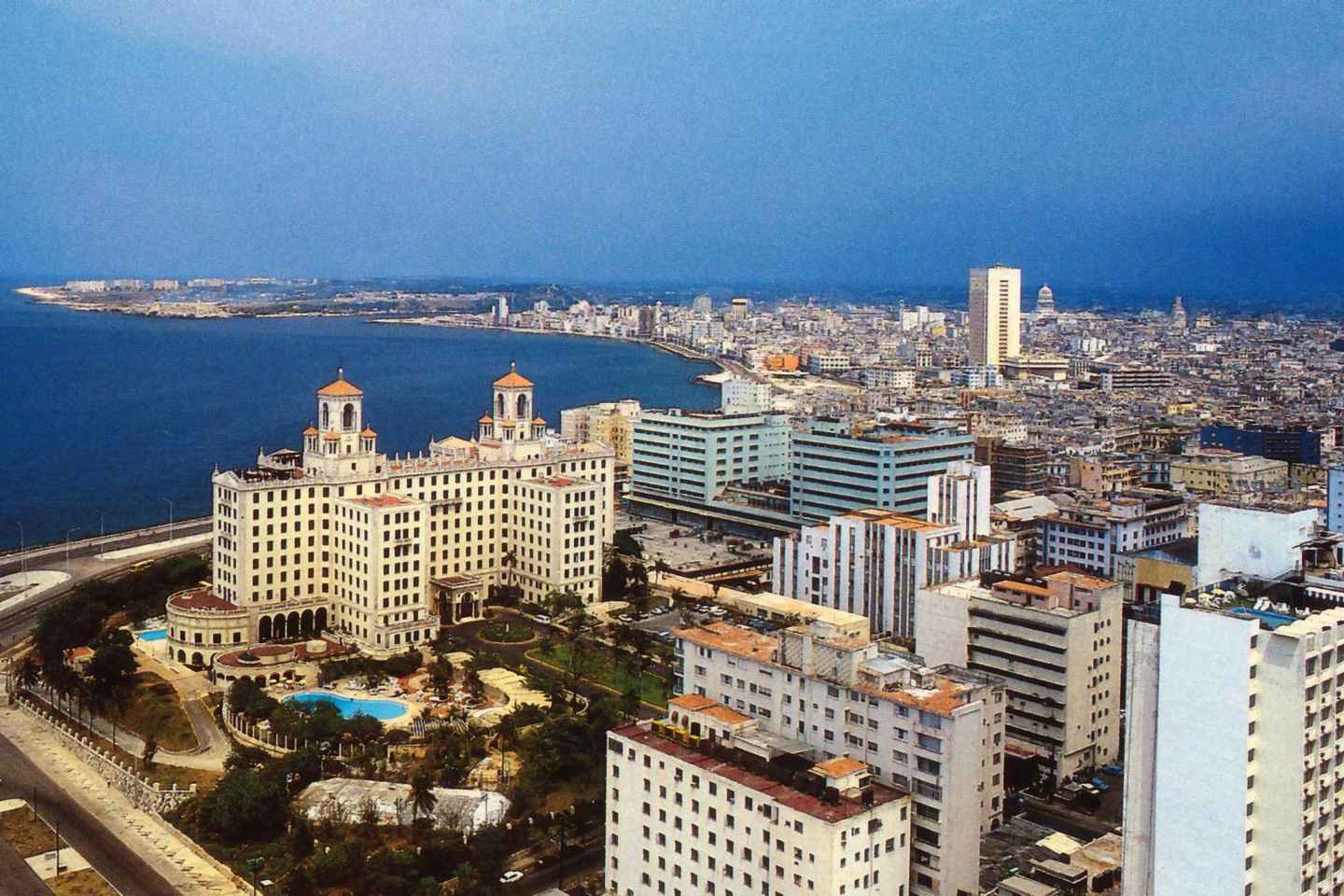 When Camilla Cabello sang "Half of my heart is in Havana", we all felt that. The Cuban capital is like a confusing but gorgeous jigsaw puzzle. The city has an enduring survivalist spirit, with a long history of piracy, mobster rule, colonialism, and what-not. Its art culture is something to behold, as are its colonial thoroughfares peppered with grand, baroque remnants of a storied past. Don't miss exploring the iconic 1920s landmark, the National Capitol Building, Plaza Vieja, Catedral de San Cristóbal, and the iconic esplanade of Malecon.
Havana City Tour

Duration: 3 hour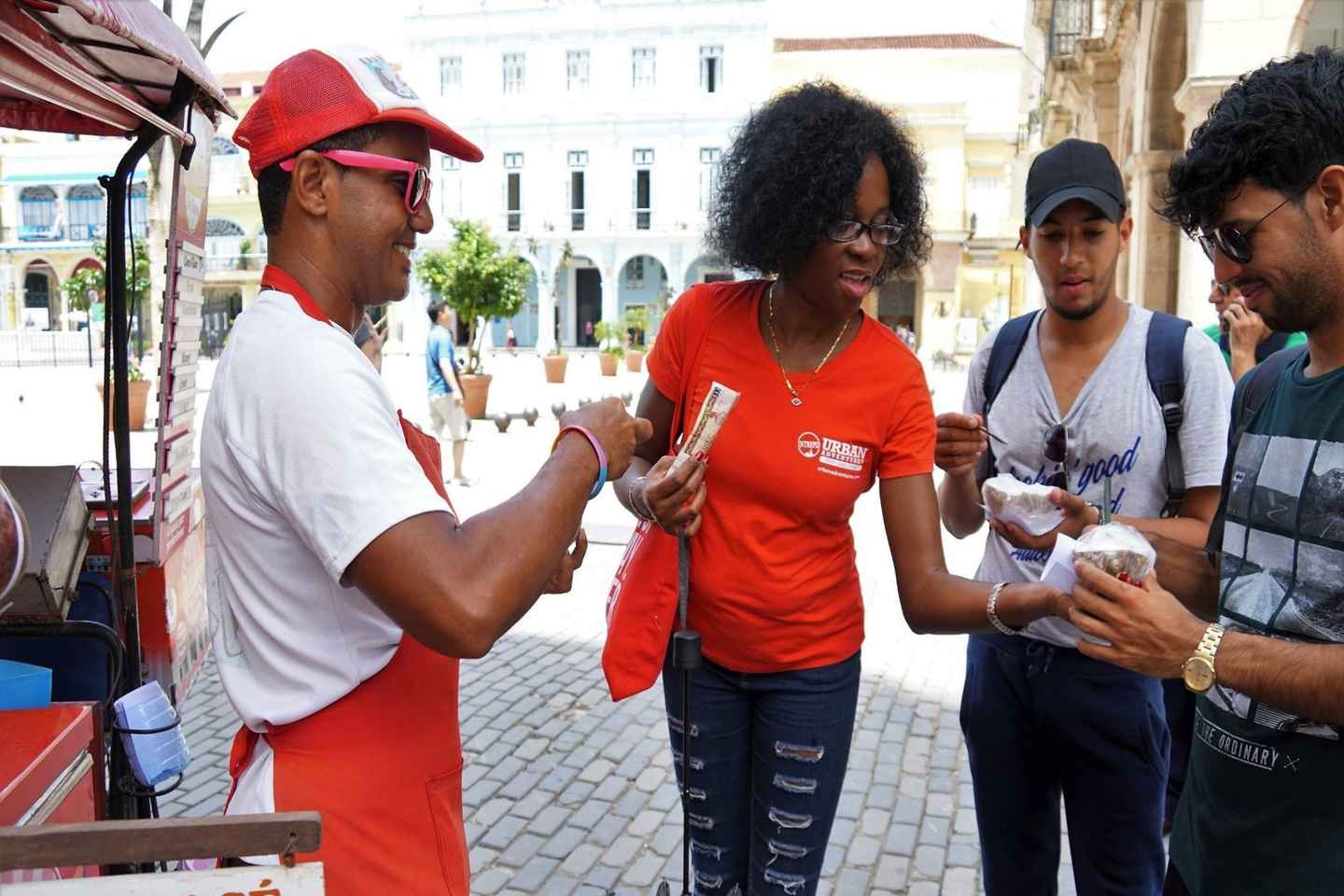 Cuban food has strong roots in the Caribbean, Spanish, African, and even Chinese cuisines! Cubans believe that the right, well-cooked dish can help celebrate the biggest of victories and help uplift the mood even in the worst of situations. Cuban food is mostly centered around meat, and feature some absolute favorites that are now eaten across the world. They include the all-time amazing Cuban sandwich, Arroz Con Polo, Ropa Viejo, Maduros, Bunelous, Yuca, Masitas, Picadillo, and more.
Lonely Planet Experiences: Old Havana Local Food Tour

Duration: 2.5 hour
The best things about Cuba
Whether it's the mouthwatering street foods, the culture, the architecture, or simply the beaches, Cuba has always remained a favorite destination among travelers. Before you finalize your packing list and prepare your bags, check out these amazing things that Cuba is known for that are certain to make your experience deeper and your trip more memorable.
Disclosure: Trip101 selects the listings in our articles independently. Some of the listings in this article contain affiliate links.
Get Trip101 in your inbox
Unsubscribe in one click. See our privacy policy for more information on how we use your data