Day trips are the best trips you can ask for if you are interested in travelling comfortably for a short duration either by road or air rather than travelling for several hours and wasting your time tiresomely. You can always opt for day trips to relatively nearby places and enjoy your time by spending it well. There are several beautiful and interesting destinations you can visit and add to your list. Cincinnati is one of the major cities in Ohio with a distinct skyline, historical landmarks, countless things to do, and delicious food. But if you are looking for more, here is a list of the best day trips from Cincinnati, Ohio, for your convenience.
Cleveland is about 403 km (250 miles) away from Cincinnati and requires about four hours of driving. It is one of the most visited places and the second-largest city in Ohio, with its ever-developing economy. From theatres and museums to historical centres, Cleveland has a lot to offer for everyone. Some of the greatest places to visit in Cleveland are Rock and Roll Hall of Fame, Cleveland Museum of Natural History, Great Lakes Science Center, Cleveland Museum of Art, a nature conservatory, zoos, and botanical gardens.
Rock and Roll Hall of Fame Admission, in Cleveland

Duration: 1 to 4 hours
Louisville is located about 390 km (242 miles) towards the northeast of Cincinnati, and you can take a short day trip by land for about five hours going here. The city is known for its gardens and parks, such as Mary C. Metzger Park, Stark Park, and Beech Creek Nature Preserve. So if you are planning to spend your time amidst nature and hiking along the forest and parks, you have to visit Louisville.
Historic Old Louisville Walking Tour

Duration: 1 hour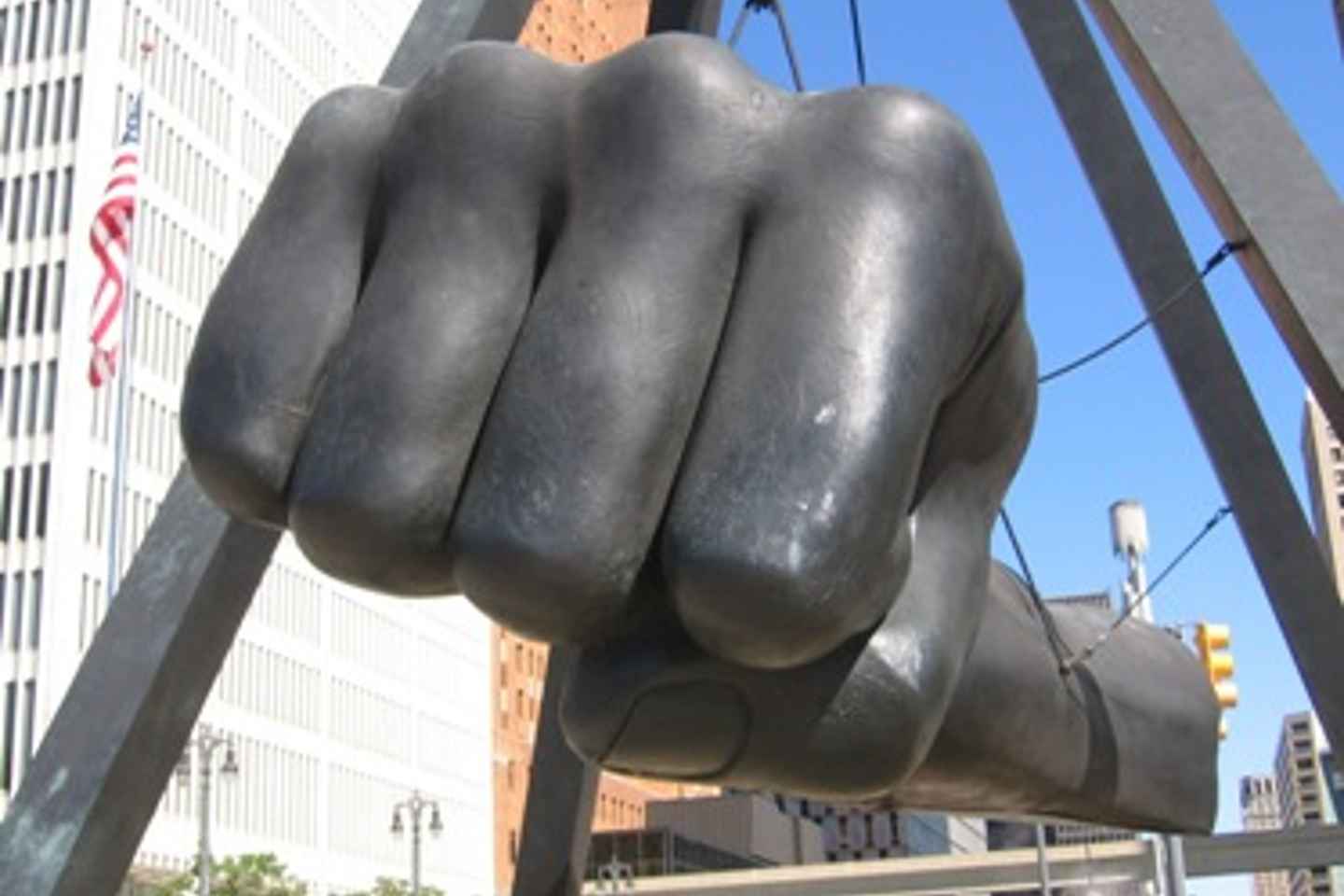 Located about 423 km (263 miles) north of Cincinnati, Detroit is one of the most visited places in the region, with its incredible food, many places to see and explore, things to do, and events to attend. You can top by Detroit Institute of Arts, museums, a science centre, parks, zoos, theatres, markets, and many more. The nightlife in Detroit is also highly interesting, with people visiting from all over to experience live DJ jams, check out the bars, and indulge in local food.
Detroit: Downtown Detroit Walking Tour with a Local

Duration: 2 hour
Columbus is located about 172 km (107 miles) from Cincinnati towards the northeast direction and might take about two hours of driving. It is Ohio's state capital with an increasing population and ancient history. There are numerous things to do in Columbus—from simply taking a tour of the city to experiencing exciting events. Some of the popular things to do here are visiting the zoos, museums, parks, centres, and villages. If you're planning to explore Columbus, you have to check out German Village and Columbus Museum of Art.
Operation City Quest Scavenger Hunt - Columbus, OH

Duration: 2 hours
With a distance of 372 km (231 miles) or about four hours of driving, Sandusky is a coastal city towards the north of Cincinnati, Ohio. Many people visit Sandusky to spend time at the beach, waterparks, amusement parks, wildlife parks, museums, and historical landmarks. The place is famous for all-time thrill rides and grand amusement and theme parks. If you're planning to stop by, you have to try at least one of the hair-raising rides at Cedar Point.
1 Hour West City Tour

Duration: 1 to 2 hours
Located to the northwest from Cincinnati, Indianapolis is about 112 km (69 miles) away and takes about two hours of driving. Indianapolis, or Indy, is the capital of Indiana and one of the populous cities in the state. Indianapolis is famous for its zoos, interesting landmarks and monuments, churches, squares, conservatory, nature parks, and fun parks. Monument Circle, Indiana World War Memorial, and Indiana Statehouse are just some of the must-visit places here.
Indianapolis Puzzling Adventure

Duration: 1 to 3 hours
Hoosier National Forest is located about 222 km (138 miles) towards the southwest of Cincinnati, requiring about two hours of driving. Hoosier National Forest is a hidden jewel of southern Indiana that many people visit for camping, trail walking, hiking, horseback riding, and fishing. If you are a nature lover, you have to add this destination to your list of day trips from Cincinnati. People also explore the forest for bird-watching and taking perfect photographs of the tall trees. So if you are planning an excursion to Indianapolis, do check out this incredible forest for a memorable experience.
Crazy Dash Walking Adventure - Indianapolis, IN

Duration: 2 hours
For your day trip, travel about 82 km (51 miles) from Cincinnati towards the northwest for about an hour, and there you will find the beautiful Brookville Lake and Brookville Lake Dam. This lake features several activities for you to try, such as boating, fishing, hiking, and hunting. There are many fishes found in the lake, like catfish, trout, white bass, bluegill, and many more. Most people spend their time fishing at quiet and peaceful areas here.
Cincinnati: 3-Hour Small Group Food Tour with a Local Guide

Duration: 3 hour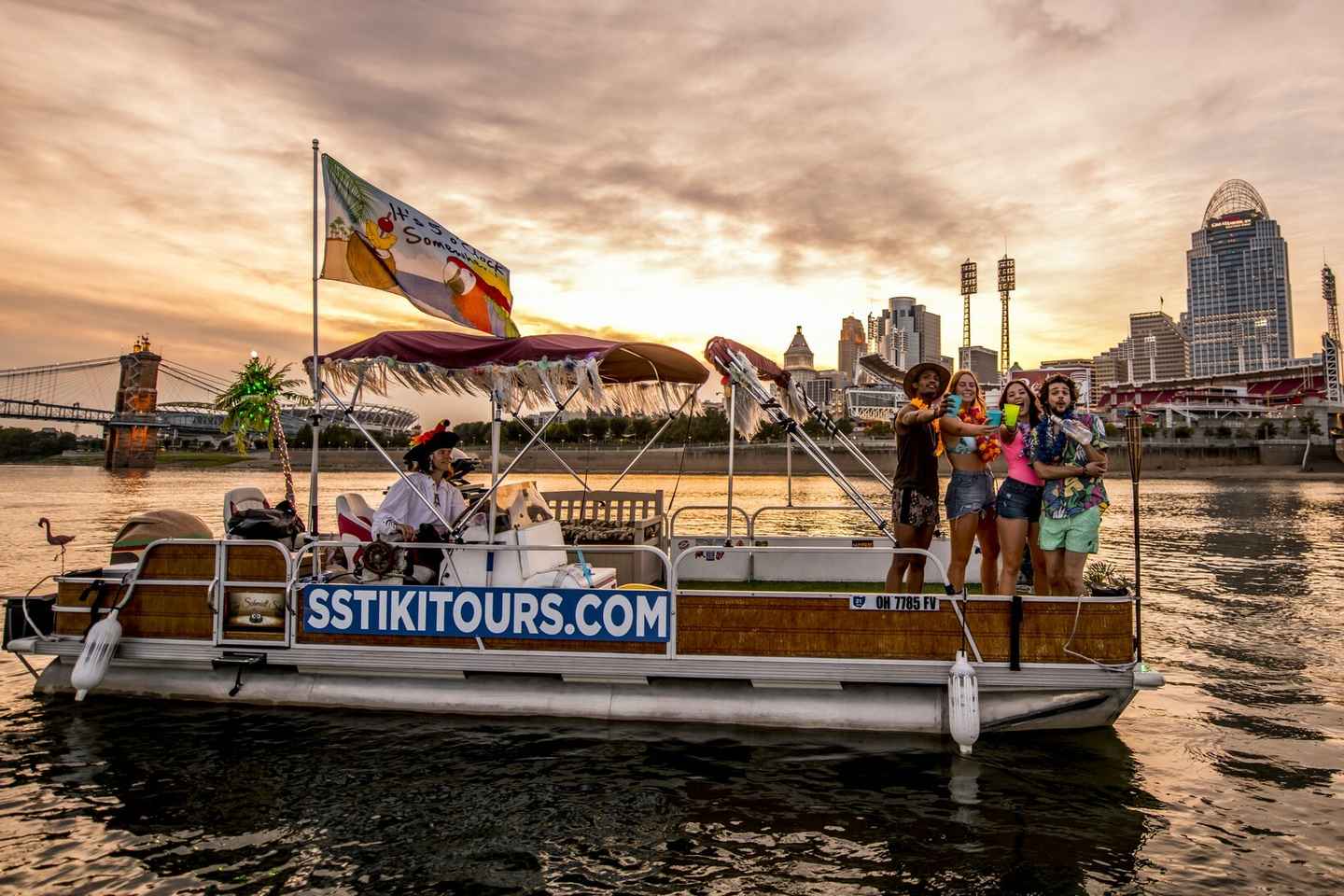 Take a private tour from Cincinnati to this small village called Ripley, which is 85 km (53 miles) away and requires about an hour of driving. Ripley is a village where time seems to have become still. Historically, it is a place believed to be an escape destination for the slaves from Kentucky. Now, it has several attractions with ancient stories to check out. Some of the great spots to visit in Ripley are Codnor Castle, Crich Memorial, Shipley Hall, and Saint Matthew's Church.
Cincinnati: 2-Hour Private Tiki Boat River Sightseeing Tour

Duration: 2 hour
Dayton is located towards the north of Cincinnati with a distance of about 88 km (55 miles), requiring a driving duration of an hour. It is the sixth-largest city in Ohio with a huge population, and you will always find something to do here. Some of the popular stops in Dayton are National Museum of the U.S. Air Force, Dayton Art Institute, Sunwatch Indian Village, and all the amazing parks. You can even book a tour from Cincinnati to Dayton with your friends and family.
From Cincinnati: Small Town Discovery Tour with Pizza & Beer

Duration: 2.5 hour
Plan the most memorable day trips!
If you have nothing scheduled for the upcoming long weekend, this article has exactly what you are looking for. It is never too late to plan for your weekend or short holiday. Head over to nearby destinations where you can explore and relax at the same time. Without wasting any more time, check out these best day trips from Cincinnati, Ohio, and wander to places that you have always wanted to visit.
Disclosure: Trip101 selects the listings in our articles independently. Some of the listings in this article contain affiliate links.
Get Trip101 in your inbox
Unsubscribe in one click. See our privacy policy for more information on how we use your data