Locals at Washington DC can vouch for the statement, "all famous landmarks around the city can be explored with ease", mainly due to city's efficient public transport. One can simply hop on a double-decker bus and explore the local sights and sounds, visit an entire collection of Smithsonian Museums, or simply paddle your way up the Potomac and Anacostia Rivers. Plus, you'll also find delectable local, common, and exquisite dishes served at world-famous restaurants. Revel at the great nightclubs and bars, shop to your heart's desire at some local shops and boutiques, and relax in a number of beautiful parks with a soothing ambiance. While the attractions are indeed majestic, you may want something new to spice up your itineraries. Fortunately, Washington DC is within reach of a number of nearby attractions. Here are some of the most adventurous and convenient day trips from Washington DC, USA.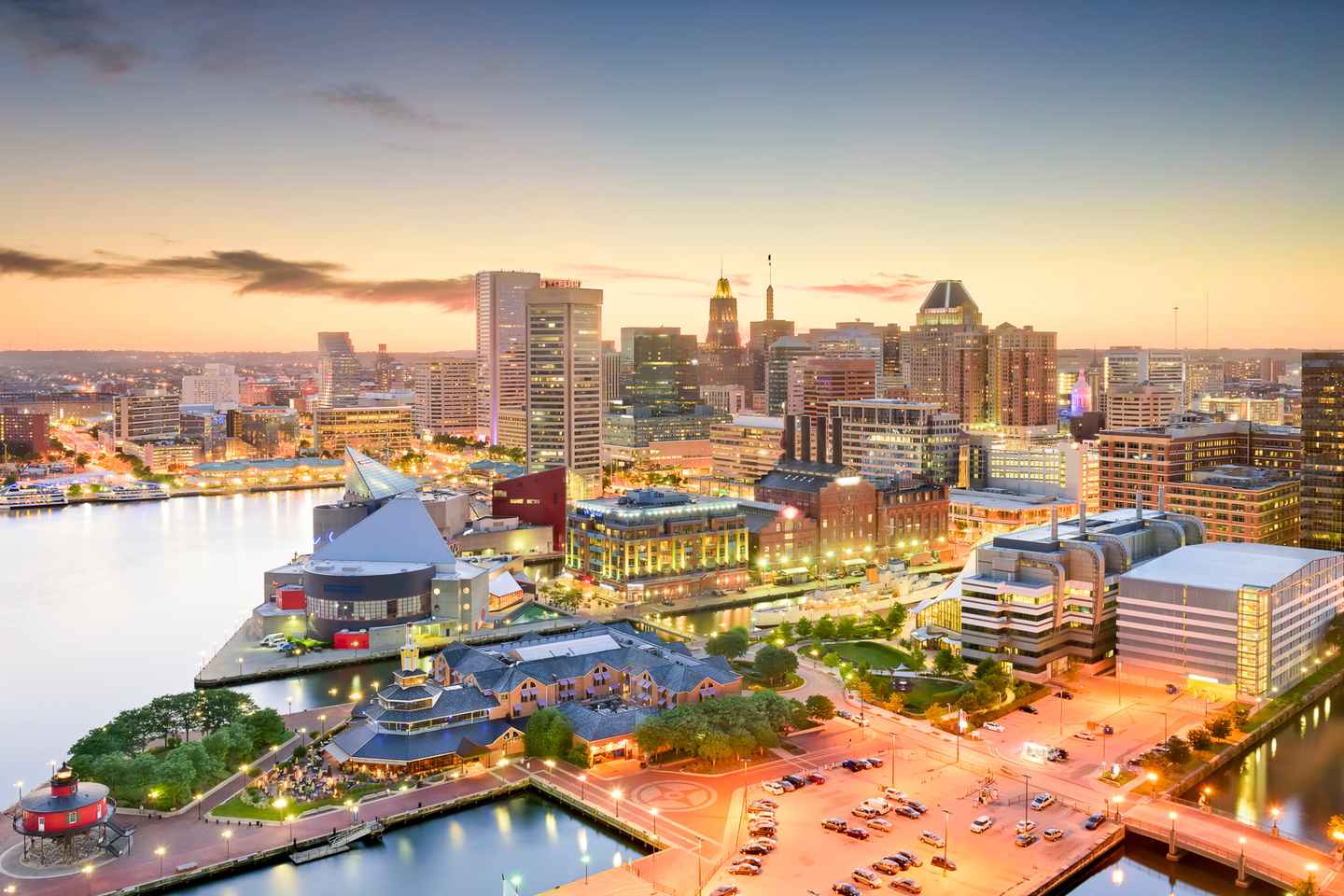 A place renowned for its intriguing seaport history, Baltimore's present-day culture is largely shaped by its past as a major trading hub during the colonial and early American periods. Nowadays, Baltimore is a modern cosmopolitan city with ties to its maritime lifestyle dating back centuries. Explore the myriad of famous attractions such as the National Aquarium that features thousands of marine fauna, Camden Yards, and Inner Harbor that is home to a decommissioned US warship used as a historical museum, among many others. Embark on an exciting day trip adventure to explore the vibrant city of Baltimore and learn about the rich historical stories that make this city such a charming one.
From DC: Baltimore and Annapolis Day Trip

Duration: 6 hour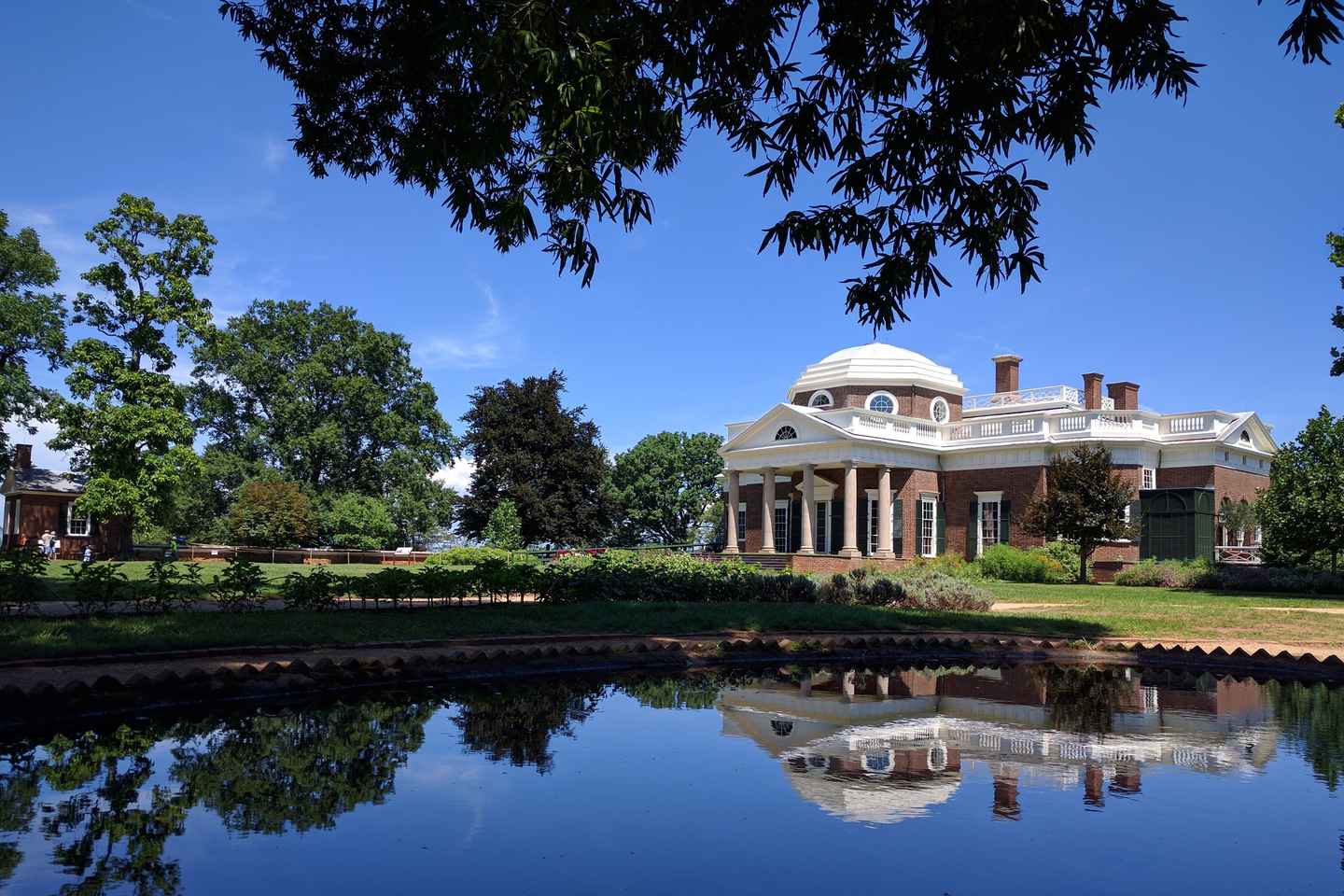 Monticello Estate — the private estate and home of the third President of the United States, Thomas Jefferson is filled to the brim with fun activities and educational snippets of the past. Relive the past lifestyle inside Monticello by walking around the floors and its lesser-known parts, and take a selfie with a life-sized replica of Thomas Jefferson. Moreover, you can check out the newly excavated kitchen to have a glimpse of some culinary practices of the past or walk around the Garden Pavilion for some much-needed relaxation. This place might be the perfect day trip for families and friends. Visitors will surely have a memorable experience in this huge estate due to its rich history.
DC: Private Day Trip to Thomas Jefferson's Monticello Estate

Duration: 10 hour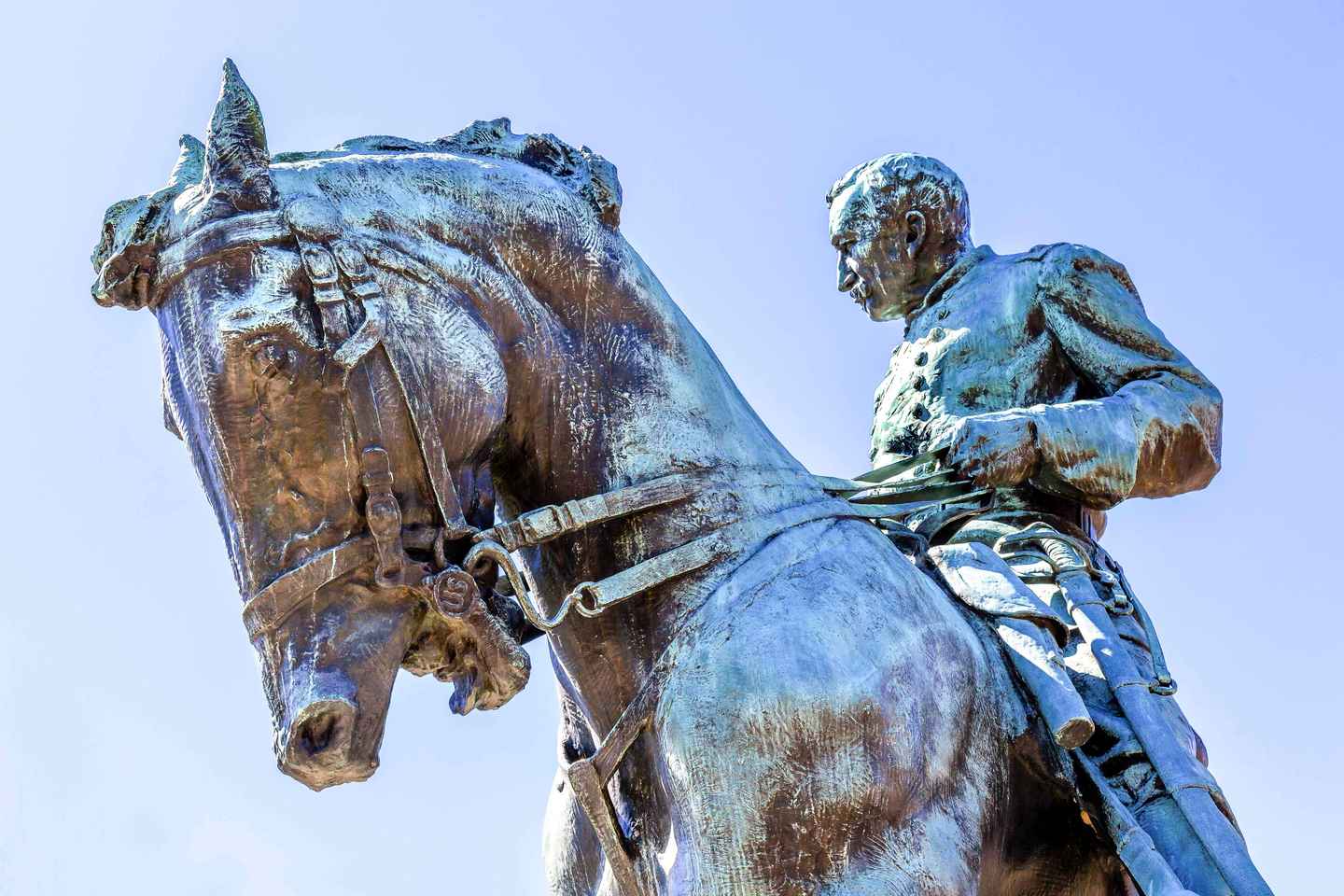 This is the site of the very first major battle of the American Civil War that convinced both belligerents that the war would be a long and costly struggle. It's also the site of the equally significant Second Battle of Manassas that convinced General Lee to invade the north. Nowadays, the park is a must-see for history buffs, especially those who love learning about the American Civil War, or for those who want to have a sense of scope of the conflict that shaped the United States as it is today. It's also equipped with an artifact-filled visitor center that features fascinating electronic battle maps, battle memorabilia, equipment exhibits, and educational presentations of the battlefield's history. If that's not enough, visitors can also enjoy equestrian, walking, and driving tours, and annual battle commemorative events.
From Washington, DC: Civil War Virginia Day Trip

Duration: 8 hour
4. Shenandoah National Park
One of the best nature escapes near Washington DC, Shenandoah National Park offer its visitors numerous fun recreational and leisure activities. The Skyline Drive, one of the park's most famous features, offers its visitors long stretches of scenic overlooks, trailheads, picnic areas, and campgrounds. Moreover, there are numerous trails that criss-cross throughout its landscape that are perfect for trekking, including a section of the Appalachian Trail. Other superb sights such as cascading waterfalls, magnificent vistas, wetlands, and rocky peaks like Hawksbill and Old Rag mountains will also welcome you. Explore this magnificent park to escape the hassles of city life in Washington, DC.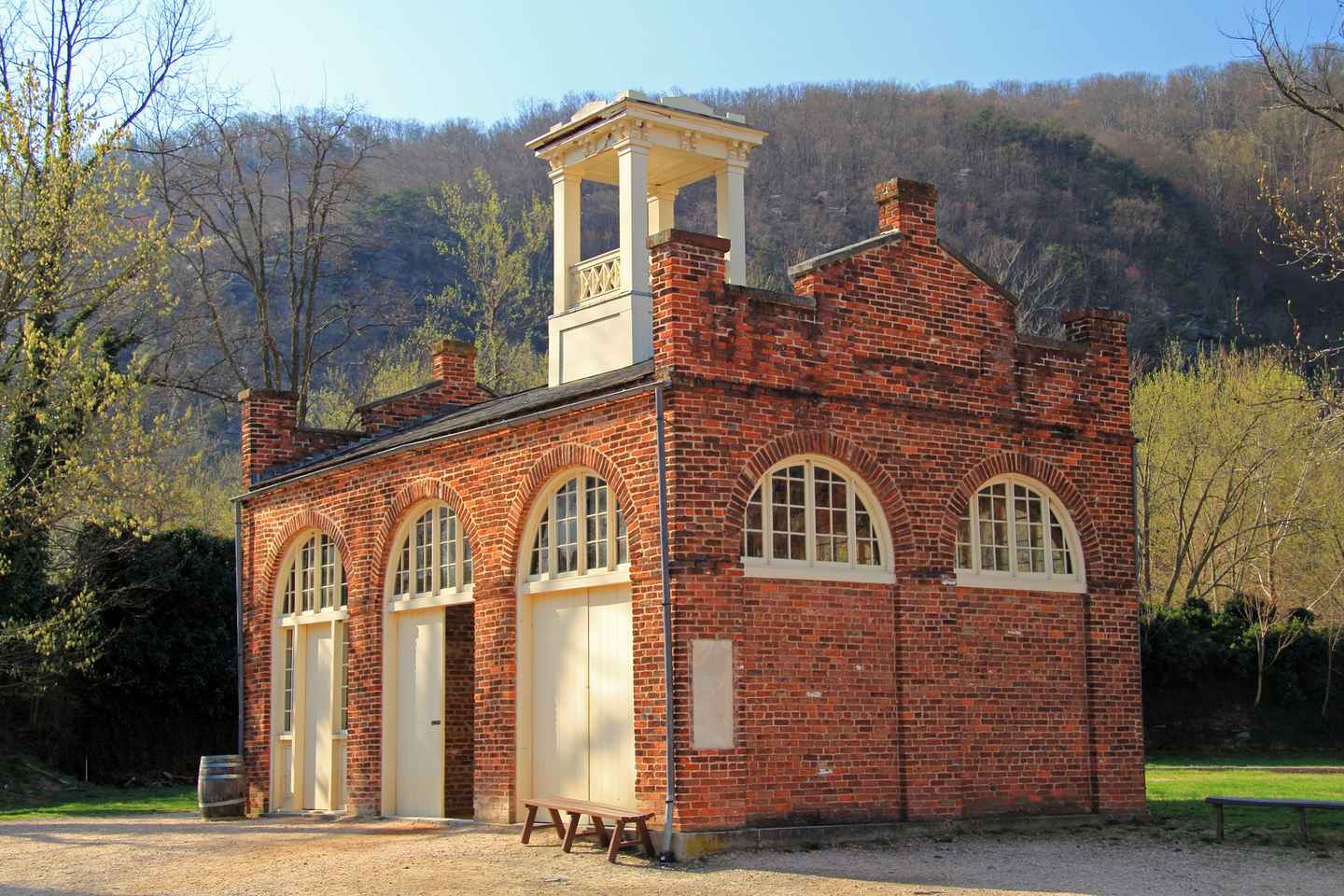 Antietam National Battlefield is home to one of the bloodiest battles of the American Civil War. The main site of the battlefield exudes quite a poignant vibe – almost like you can actually see what happened on that fateful day. To help its visitors tour around the place, it has an on-site visitor center that offers educational programs and tours. The main attraction of the place, however, is actually a museum that showcases historical relics and texts of the battle, complete with quotes from soldiers and generals. Explore this historical site and learn a thing or two about some of the historical battles that shaped today's America.
From DC: Private Civil War Battlefield Day Trip to 3 States

Duration: 8.5 hour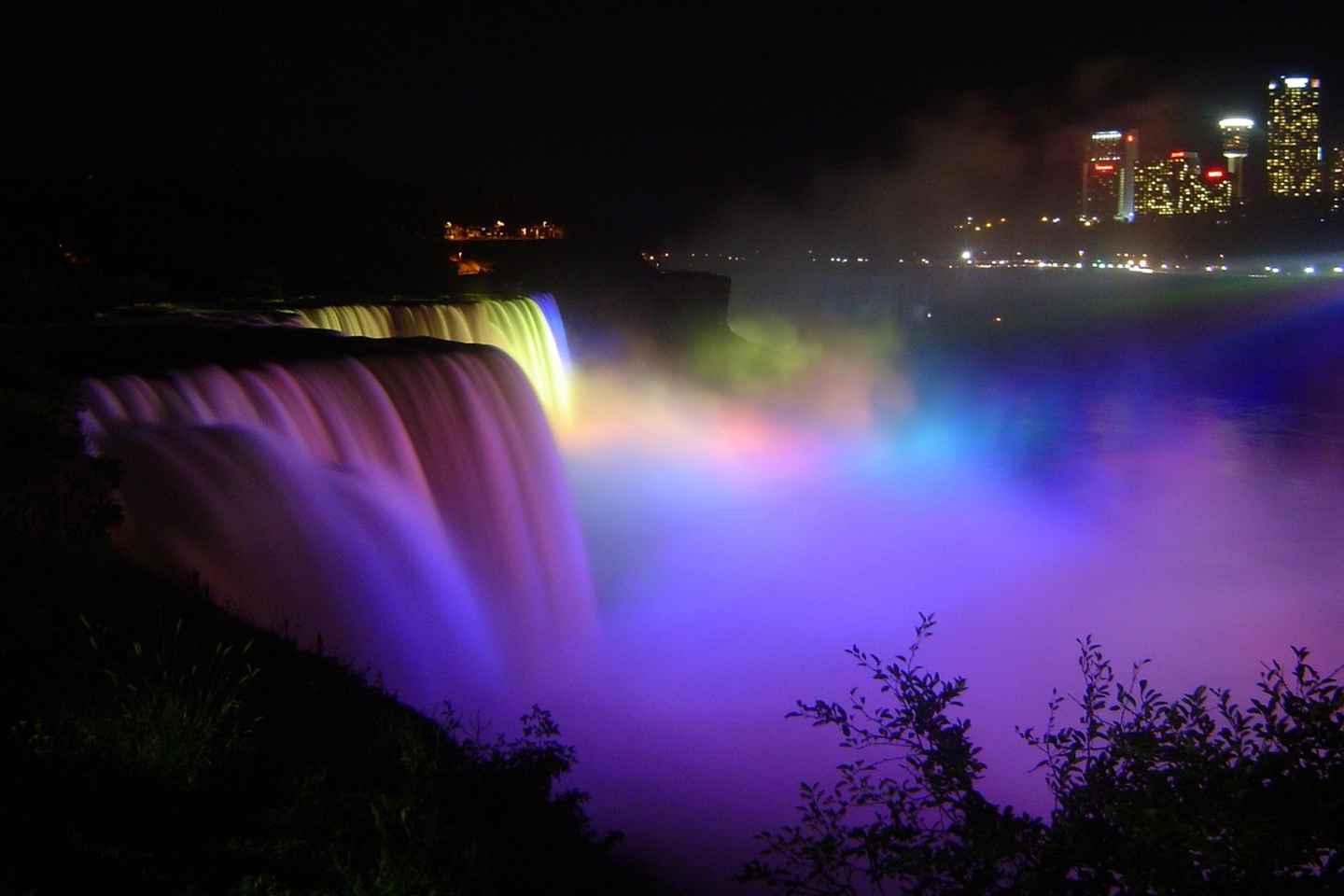 Some trivia–Niagara Falls is actually a collective name given to three waterfalls, namely Horseshoe Falls, American Falls, and Bridal Veil Falls. It's situated on the River Niagara along the border of New York State, the USA and the Canadian province of Ontario. Hearing the word Niagara Falls would spark a specific image of jaw-dropping views of a magnificent waterfall. Known as the most famous spot in the US-Canada border region, the Niagara Falls is truly a surreal sight to behold. The enormous torrent of water gushing down will leave you in awe.
Washington DC to Niagara Falls by Air

Duration: 1 day
Mt. Vernon is perhaps one of the most historic and important sites in America. It's the heart of the country estate that President George Washington once called home. Originally, the 5,000-acre (2,023.4 hectares) land came from a dispensation from King Charles II of England, which eventually became George Washington's Mount Vernon. The current estate — which is open to visitors — includes a mansion, tombs, a working farm, gardens, a functioning distillery, a museum, and an educational center. Exploring this 18th-century country estate will make you travel back in time as you immerse yourself with the country estate's magnificent views, and old rooms and gardens. Discover the hidden and fascinating stories from guides that are passed down from ever since President George Washington walked the estate.
Half Day Tour to Mount Vernon from Washington DC

Duration: 4 hours 30 minutes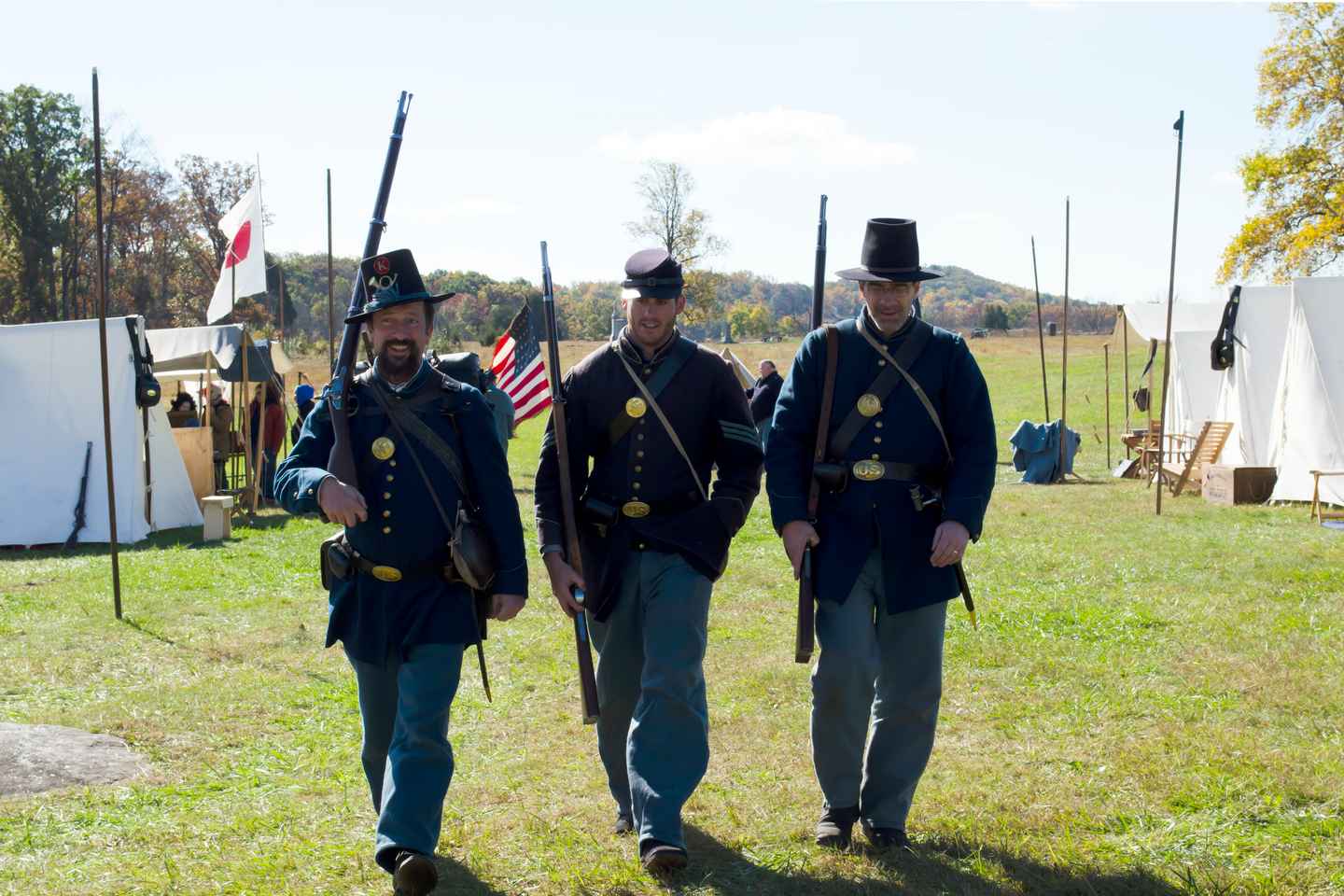 The Battle of Gettysburg — a decisive day that marked the turning point of the American Civil War in favor of the Union forces. Naturally, this small town is littered with war relics and landmarks to explore as they are housed in many museums of Gettysburg. Relive the past, discover the tactics and strategies used during the battle, and see firsthand the battlefield that rendered thousands of casualties at both sides at Gettysburg National Military Park. This day trip will take you on an adventure reliving the past and solemnly paying respect to those who died for the greater good. Though a poignant atmosphere will soon be apparent, overall, the day trip will become both emotional and educational.
Gettysburg National Military Park: Day Trip from DC

Duration: 10.5 hour
New York City is home to a myriad of world-renowned attractions and delectable food. One doesn't simply run out of things to do in New York City. Unfortunately, a single day is not enough to explore the city and all its gems and beauty. But this day trip will surely get you involved and accustomed to what's hot at New York City. During which, you'll set off in a sightseeing adventure on-board a double-decker bus. Starting off at Times Square, you'll then head to the Empire State Building and the Statue of Liberty. There will also be in-between stops along the way to your liking. Make a stop and visit a museum, shop at a posh boutique, or be mesmerized by some concert or theatrical performances.
Washington DC to New York Day Trip by Rail

Duration: 16 hours
Philadelphia, also known as Philly, is one of the largest cities of Pennsylvania State. It's well-known for being the place where the Declaration of Independence was drafted and signed and also where the US Constitution was written. The historical significance is best represented by the iconic Liberty Bell — a historic icon of America's liberties and independence, and the Independence Hall — the place where the US Constitution was written. Philadelphia is also popular for its art, music, and delectable local foods. There is also an array of high-class art museums, shops, restaurants, night pubs, and other tourist landmarks — all within a day's trip from Washington, DC.
Washington DC to Philadelphia Self Guided Day Trip by Rail

Duration: 14 hours
Fun adventures within easy reach of Washington DC
We all know that Washington DC has a myriad of popular attractions in itself. But aside from the sights and sounds of Washington DC, there are also numerous must-visit places all within its reach–all of which boast scenic views, interesting information, and a soothing ambiance perfect for an adventure to escape the hassles of the big city.
Disclosure: Trip101 selects the listings in our articles independently. Some of the listings in this article contain affiliate links.
Get Trip101 in your inbox
Unsubscribe in one click. See our privacy policy for more information on how we use your data