Helsinki is Finland's capital and one of the most popular destinations in the country. It has the country's largest airport so if Finland is your destination it's likely you will spend time in the city! Helsinki is a thriving metropolis with tons of museums, entertainment venues, and historic sites to explore. However, if you want to get an even bigger introduction to Finland, the city is also a great starting point for many day trips. There are tons of things to see all within a few hours of the city, ranging from historic fishing towns to other large cities to national parks and nature preserves. Read on for our list of the best day trips from Helsinki, Finland.
Experience two of Finland's most charming seaside cities on this seven-hour tour which conveniently leaves from Helsinki. You can choose your departure time between 8am or 10am and ride comfortably throughout the day in a vehicle with less than 15 people. The first stop is Porvoo, where colorful wooden buildings line the shoreline and cobblestone streets. You'll also stop by Porvoo Cathedral that dates back to the 15th century. After a stop at a local chocolate shop for a sweet treat, there will be time to tour local shops and restaurants individually. Next up is Loviisa, a historical fishing town that has transformed itself for the current day. One of the main attractions is the red salt warehouses that once stored imported goods like salt and tobacco but today house boutiques, galleries, and restaurants!
Porvoo, Maritime Loviisa Small-Group Tour From Helsinki

Duration: 7 hours
Tampere is another big city in Finland that makes an ideal day trip from Helsinki. Travel comfortably by car right from your hotel to the first stop on the tour, which is Tampere Hall. This stunning neo-Renaissance style building serves as the city hall and as a landmark of the Tampere. It is not open to the public except for special occasions but you can enjoy it from the outside and will see all the excitement of the city's central square too. Next up is Tampereen Tuomiokirkko or Tampere Cathedral. Dating back to the early 1900s, the church features impressive stonework on its exterior. Inside, be sure to see the famous frescoes by symbolist artist Hugo Simberg. The last stop on this day trip is also art-related: Tampere Art Museum. This museum has rotating exhibits that feature artists from both Finland and the rest of the world, ranging from historic pieces to contemporary works.
Day tour Helsinki - Tampere by private car with guide

Duration: 7 hours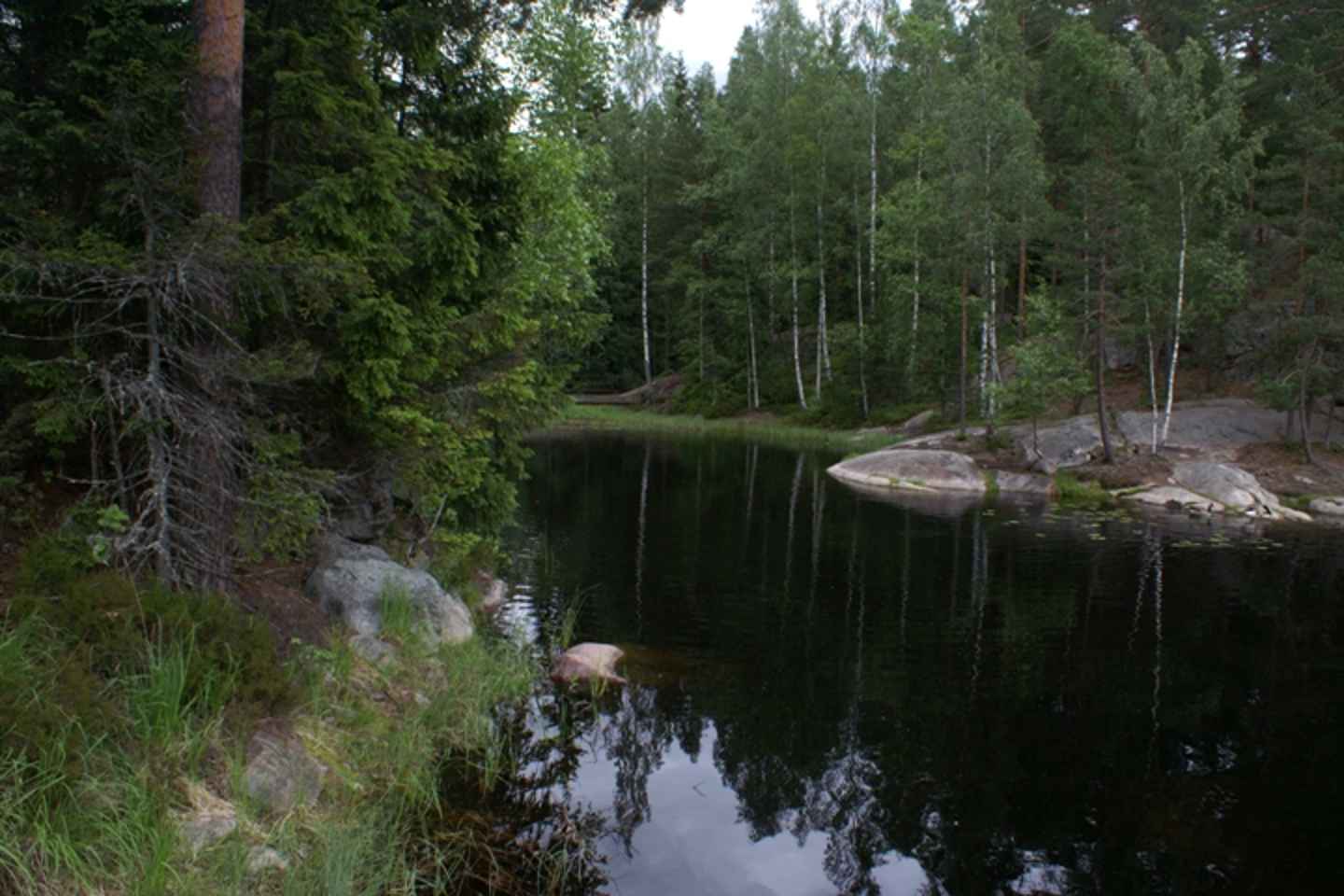 If you're looking to escape from a city environment and take a day trip to a natural attraction outside of Helsinki, book this tour which will bring you to Nuuskio National Park! This park is actually within the limits of the Helsinki Metropolitan Area so you won't spend your whole day traveling to and from the park. That means more time for exploring Finland's stunning natural beauty! The best way to traverse the park's diverse terrain is on foot. Your tour guide will bring you on a hike through lush forests, by serene lakes, and over mossy ancient cliffs. You'll spend six to seven hours hiking through the park–with a break for a picnic and swimming in one of the many pristine lakes!
Nuuksio National Park Full-Day Hike from Helsinki

Duration: 8 hour
4. Suomenlinna Island
Another place you won't believe is close to downtown Helsinki is Suomenlinna Island. This fortress, spread over a cluster of eight islands, has a long and interesting history. Construction was started by the Swedes in the mid-1700s. A series of wars completed the fortress from being completed and it changed ownership to Russia in 1808. Russians completed the fortress and used it in several wars. However, after the Russian revolution and Finland's independence, it finally became a Finnish fort in 1918. Its military use ceased in the mid-1900s and in 1991, it was declared a UNESCO World Heritage Site. Visitors can tour the stone fortifications and walk along the tops of the walls to take in the sea breeze and view the panorama of the ocean and city.
5. Espoo
Finland's second-largest city, Espoo, is just a short drive or train ride from Helsinki. It is one of the fastest-growing cities in the country, with a strong science and tech atmosphere. However, the city beautifully balances urban life with nature so plan to a little bit of each while you're in town. The city has several museums, including Exhibition Center WeeGee, which has contemporary and historic art exhibits, as well as Toy Museum Hevosenkenkä, which covers the history of toys and games in Finland! Other specialty museums include The Finnish Museum of Horology, focusing on clocks and time, and Espoo Car Musem. If you'd prefer to see the natural side of Espoo, consider renting a kayak, canoe, or stand-up paddleboard to explore the waterways around the city.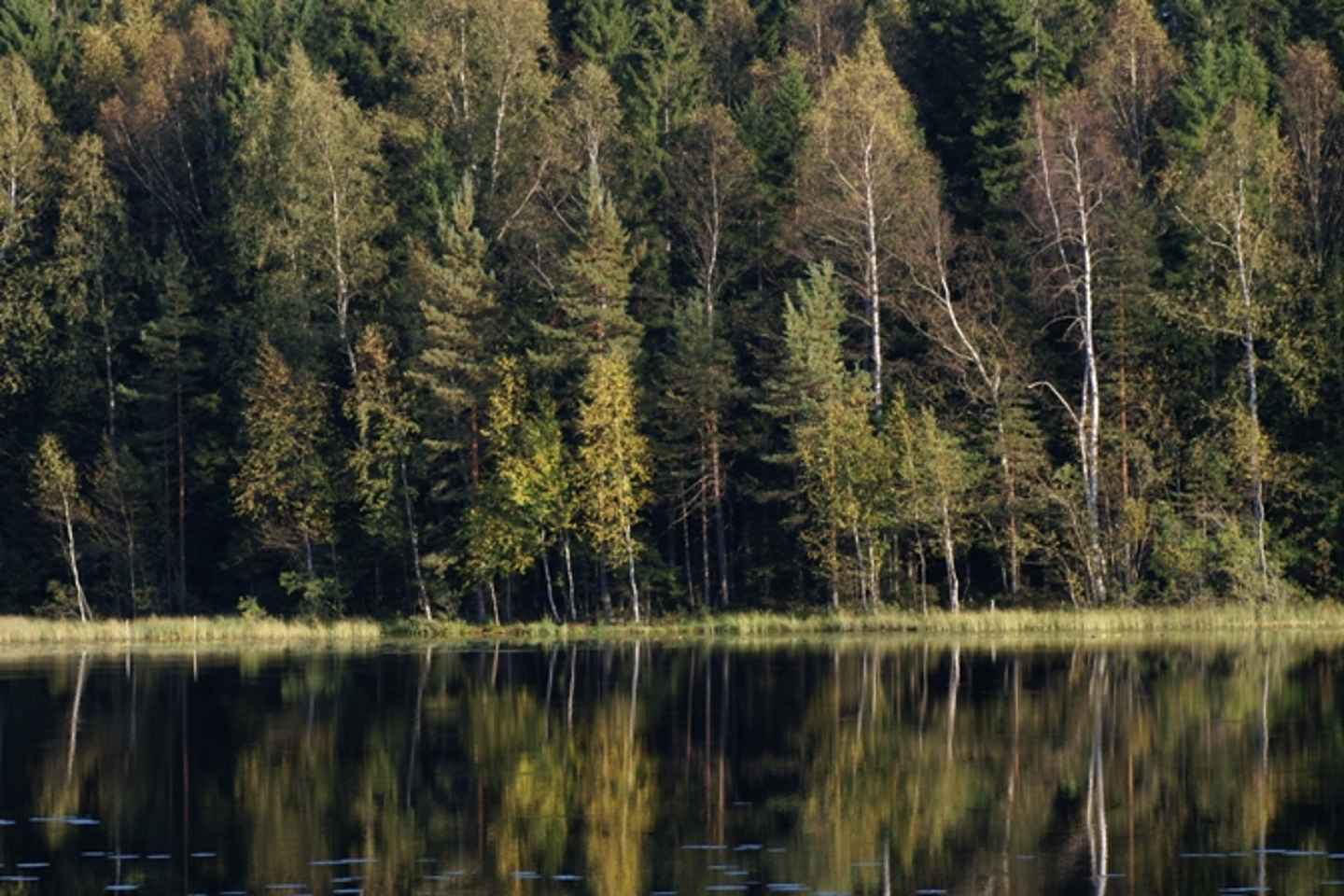 Much of Finland's landscape was shaped millions of years ago by glaciers and their recession. There is no better place to witness these unique natural formations than Sipoonkorpi National Park, which is just a short ride away from Helsinki. This half-day tour is led by a biologist who will teach participants all about how the glaciers formed the landscape and point out unique rock formations that forests have grown around. The guide will also point out other features that make Finnish nature so enchanting, such as bogs, picturesque lakes, and more.
Sipoonkorpi National Park Half-Day Hike: Trolls' Trail

Duration: 5 hour
7. Hämeenlinna
Hämeenlinna is a city of great historical importance just about an hour northwest of Helsinki by car. It is the oldest inland city in Finland, founded in the 1300s with the construction of Häme Castle. This impressive redbrick castle is a must-see during your day trip and you can visit it on your own or as part of a guided tour. The city also contains six major museums, with focuses ranging from art to military to prison, and you can visit all of them by purchasing a Museum Card. The city is also close to several nature preserves, such as Aulanko, where you can hike from the shore of Lake Aulangon all the way to the top of Aulangon Mountain and take in a stunning view.
8. Lahti
The Finnish Lakeland region is one of the most beautiful areas in the world, with pristine lakes punctuated by land formations topped with coniferous trees. If you only have a day to experience the Finnish Lakeland, take a day trip from Helsinki to Lahti, the gateway city to the lake district. Lahti sits on a beautiful bay on the southern shores of Lake Vesijärvi and you can explore the lake by paddling around it yourself on a canoe or kayak or hitching a ride on a boat tour. Nearby Päijänne National Park also has many stunning waterscapes, including more than 50 uninhabited islands. Lahti also has a rich cultural scene with many musical performances, museums, and galleries to choose from.
Travel from Helsinki to another country all in one day by hopping on this tour to Tallinn, Estonia! This capital city is known for its beautiful historic architecture that will transport you back in time. It is small and walkable so you'll be able to see lots of sights in a short period of time. On this tour, you'll stroll through the Old Town, one of the most well-preserved city centers in the world, Danish King's Garden, surrounded by medieval stone walls, and Toompea Hill, the founding place of Tallinn which features a castle and beautiful views of the city. This tour includes pick-up and drop-off from your hotel in Helsinki as well as travel and the ferry to and from Tallinn. Your small group will be led around for the day by an expert guide who can help with any questions–whether they are about logistics or the city itself!
Tallinn Day Trip from Helsinki

Duration: 11 hours
Turku is one of the biggest cities in Finland and is an easy day trip from Helsinki! This tour brings participants to two of Turku's most popular sites. First up is the Turku Cathedral, one of the country's most well-known monuments. The building dates all the way back to the 1300s and was once Finland's premiere Catholic cathedral. This tour offers a half-hour to see the inside of the church, including a museum about its history. The other major stop is Turku Castle. Originally built in the late 1200s, today it is the largest medieval building still standing in the country, and one of the oldest still in use! Learn all about its many uses throughout the years, including a defensive bastion, a storehouse, and a prison. After a long day in Turku, this tour will conveniently bring you back to your accommodation in Helsinki.
Private day tour Helsinki - Turku by car with local guide

Duration: 8 hours
Explore Finland with Helsinki as your base
Day trips are great for exploring Finland because there are so many of them to choose from right around Helsinki. Most places can be reached in a couple of hours and are small enough to conquer in a single day–you won't have to worry about booking a night at another hotel!
Disclosure: Trip101 selects the listings in our articles independently. Some of the listings in this article contain affiliate links.
Get Trip101 in your inbox
Unsubscribe in one click. See our privacy policy for more information on how we use your data