The capital of Ukraine, Kyiv is one cityy receiving a high number of visitors from all over the world. Tourists prefer Kyiv as one of their favourite destinations thanks to its unique culture, various treasures to discover, outstanding architecture, and friendly locals. It also features Airbnb vacation rentals and hotels for tourists looking for a place to stay. Given that Ukraine has so much history to discover, you may find yourself travelling a long distance just to see the country's most loved treasures. If you are looking forward to spending a holiday in Ukraine, it is always advised that you indulge in day trips. For some of the best day trips in Kyiv, Ukraine, check out the list below.
1. Slavutych
Editor's Note: There's no photo available at the time of writing
Slavutych, a city in northern Ukraine, offers a unique glimpse into the region's history and culture. A visit to this charming city is an unforgettable experience that will give you a new perspective on the aftermath of the Chornobyl disaster.
Visit the Museum of Chornobyl to learn about the 1986 disaster and its aftermath. This museum provides a unique opportunity to see how people responded to the disaster and how the city was rebuilt.
Explore the city's tree-lined streets, parks, and modern architecture during the afternoons. Take a walk around the picturesque Lake Ritsa and enjoy its serene beauty.
2. Sofiyivka Park
Sofiyivka Park is a historic park founded in 1796 and is a masterpiece of landscape design. A visit to Sofiyivka Park is a chance to step back in time and experience the beauty of nature. Stroll through the winding paths, admire the ornate bridges, and enjoy the tranquil ponds and waterfalls.
One of the park's highlights is the impressive granite rock formations that tower above the landscape. Another must-see is the intricate system of fountains, including the breathtaking Grand Fountain. You can take a boat ride on the lake or picnic in one of the park's many secluded spots.
Another interesting place to visit near Kyiv is Pereyaslav-Khmelnytsky. Pereyaslav-Khmelnytsky is an ancient city in Ukraine famous for its special atmosphere woven from the spirituality, the culture, the mentality, and the glorious past of the Ukrainian people. Some of the famous landmarks you will discover while you are exploring this ancient city include St. Michael's Church, Ascension Cathedral, Museum of Folk Architecture, Museum of Trypillian Culture, and Museum of Ukrainian Embroidered Towel. With so much to discover, it is always advised that you should always have a local guide who can help you unearth all the hidden gems that this city has got.
Duration: 6 hours
4. Dendropark Oleksandriya
Dendropark Oleksandriya is definitely one of those places you have to visit each time you are in Ukraine. The park sits on 200 hectares (494.2 acres) of land and it was created by the best architects and gardeners in Europe. The peacefulness at Dendropark Oleksandriya, Ukraine's largest landscaped park, is incomparable to none. The park features bronze and marble sculptures, decorative compositions of artificial earthen hills, cascades of ponds, original waterfalls, and fountains. Remember to bring your camera along as there are lots of photo sessions you can enjoy. Visiting Dendropark Oleksandriya is an activity best enjoyed by couples, a group of friends, or families.
Dendropark Oleksandriya

Address: Bila Tserkva, Kyiv Oblast, Ukraine, 09100

Website: Dendropark Oleksandriya

Opening hours: 24 hours (daily)
5. Vinnytsya
Located on the western sides of Ukraine, on the shores of Southern Bug River, Vinnytsia is a beautiful city but underrated by most visitors. Even though many might not be aware, the city features lots of gems to discover such as The Pirogov Estate Museum complex, Gorky Park, and most importantly, Multimedia Fountain Roshen which emits sounds and beautiful colour. Whenever you are in Ukraine, one place you cannot miss visiting is the well-maintained Gorky Park where you will find a planetarium, a skate park, and a sports stadium. Always remember to bring your camera along - there are lots of photoshoot opportunities.
Vinnytsya

Address: Vinnytsia Oblast, Ukraine, 21000

Opening hours: 24 hours (daily)
If you're looking for fun things to do near Kyiv, head to the lovely town of Poltava. Thanks to its outstanding museums, amazing culture, jaw-dropping architecture, and delicious cuisines, you will keep coming back to this historic place. Some of the landmarks you will spot and definitely fall in love with include White Arbor, Poltava Dumplings Monument, Poltava Regional Museum, Ivan Kotlyarevskiy House, and Corpusniy Garden just to name a few. Please note that some of the must-visit sites adhere to strict opening and closing hours and it is important to plan your visit accordingly. To navigate the town easily, it is always encouraged that you should have a local tour guide with you.
Duration: 17 hours
7. Berdychiv
A fun day trip idea during your vacation in Kyiv involves a visit to the historic city of Berdychiv. It is one of those places you have to visit each time you are in Ukraine. It is located 44 kilometres (27.3 miles) south of the capital and it boasts an amazing history, incredible architecture, unique culture, and plenty of treasures to discover. Some of the historical sites you have to visit before leaving Berdychiv include Monastyr Ordena Bosykh Karmelitiv and St. Barbara's Church with incredible history to learn about. Given the beautiful and one-of-a-kind structures you will find here, it is always recommended to take photos.
Berdychiv

Address: Zhytomyr Oblast, Ukraine, 13309

Opening hours: 24 hours (daily)
Take a break from the noisy town of Kyiv and visit a quieter destination, Zhytomir. This historic city is one of the most underrated destinations by tourists but it is full of amazing sites such as picturesque buildings, museums, and churches. One of the sites you have to visit while you are here is House of S.Korolyov, where you will find almost 11,000 exhibits that are related to rocket and space exploration. Visiting Zhytomir is and experience that you can't have anywhere else, and while you are here, you have to stop at one of the local restaurants and try out their street food - delicious.
Duration: 7 hours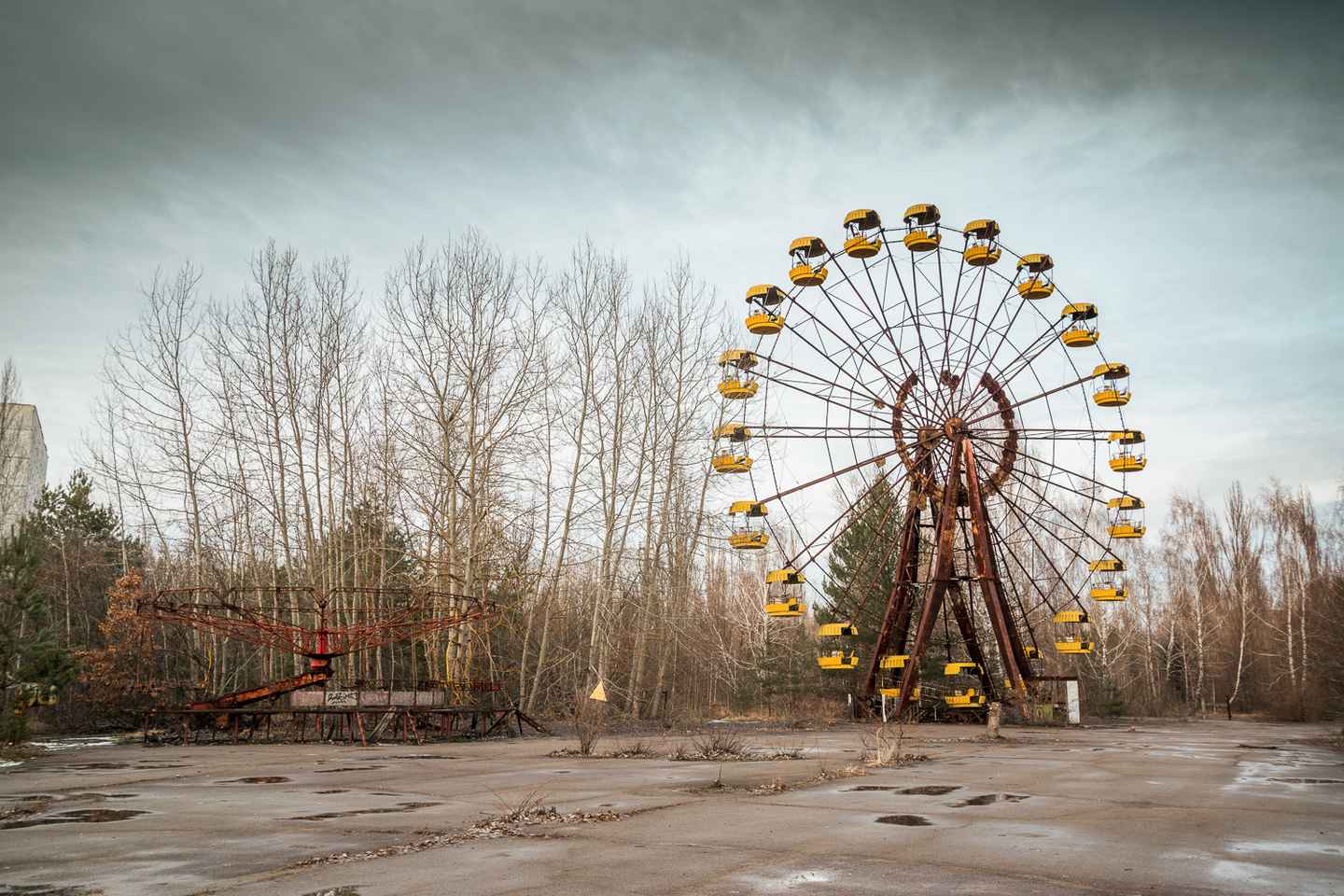 Welcome to Ukraine. The first site that you have to make sure you visit while you are here is Chernobyl where you can learn all about the world's first nuclear disaster. The tour is normally more enjoyable if you opt to make use of the services of a local guide who will tell you interesting facts about the disaster. At Chernobyl town, you will get to spot out some of the historic structures including the Lenin Power Plant, the Ukrainian National Chernobyl Museum, and the evacuation memorial monuments among many other sites. Visitors can always request to view a documentary about the disaster so as to fully understand the event that took place.
Duration: 12 hour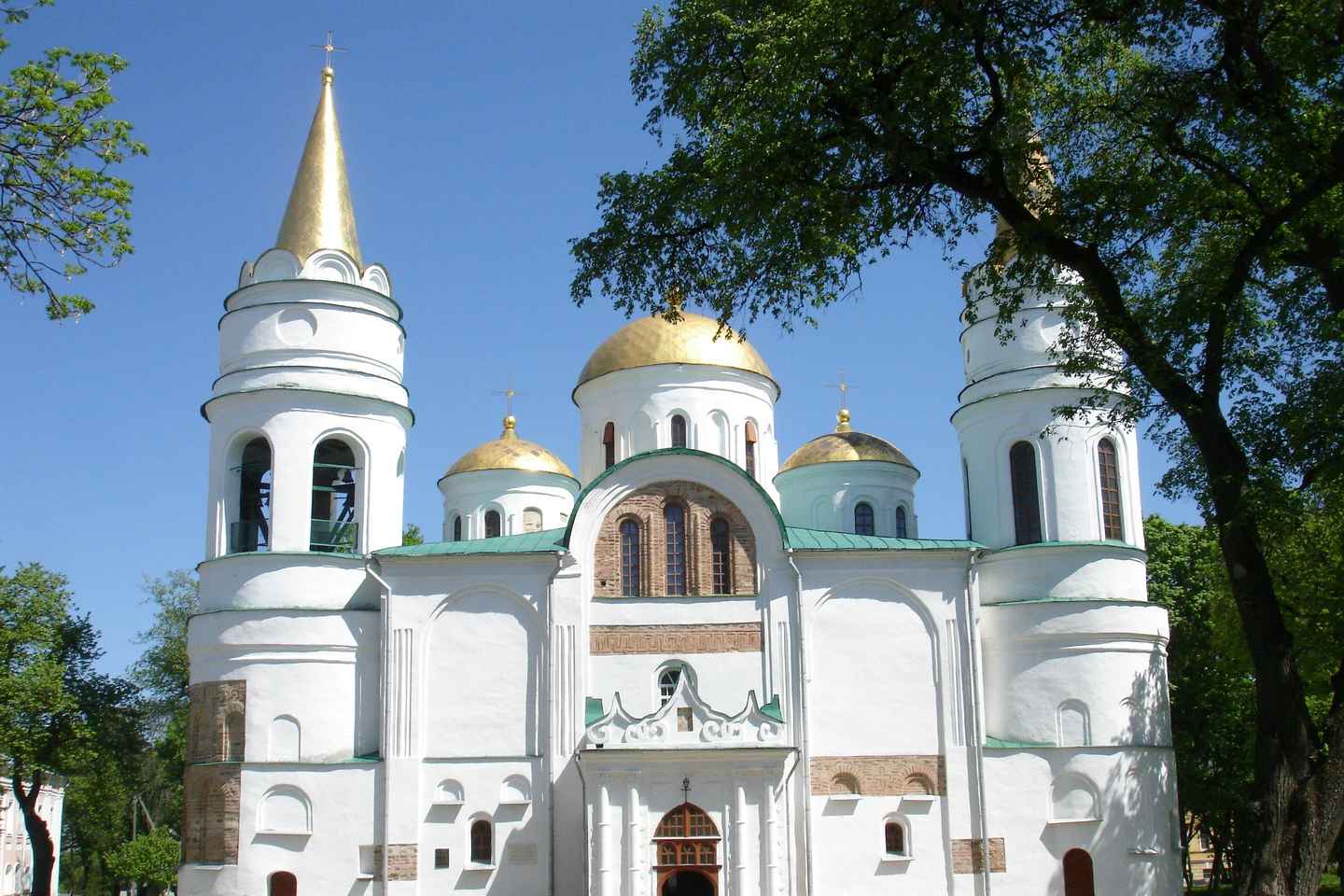 After learning all about Chernobyl, another spot worth checking out is Chernihiv. Chernihiv is a historical museum town and conservation area known for its epic history and the incomparable culture. Some of the sites that will fascinate you can be found at architectural and historic conservation areas, where you will also see preserved monuments from the ancient Russian time, St. Sofia Cathedral in Kyiv, the 12th-century Borysohlebskyi Cathedral, Spaso-Preobrazhenskyi Cathedral, Chernigivskyi Collegiums, and Caves of Antnonii. During your tour, it is normally advised that you have a guide who can narrate to you the importance of this town and its impact on history.
Duration: 10 hour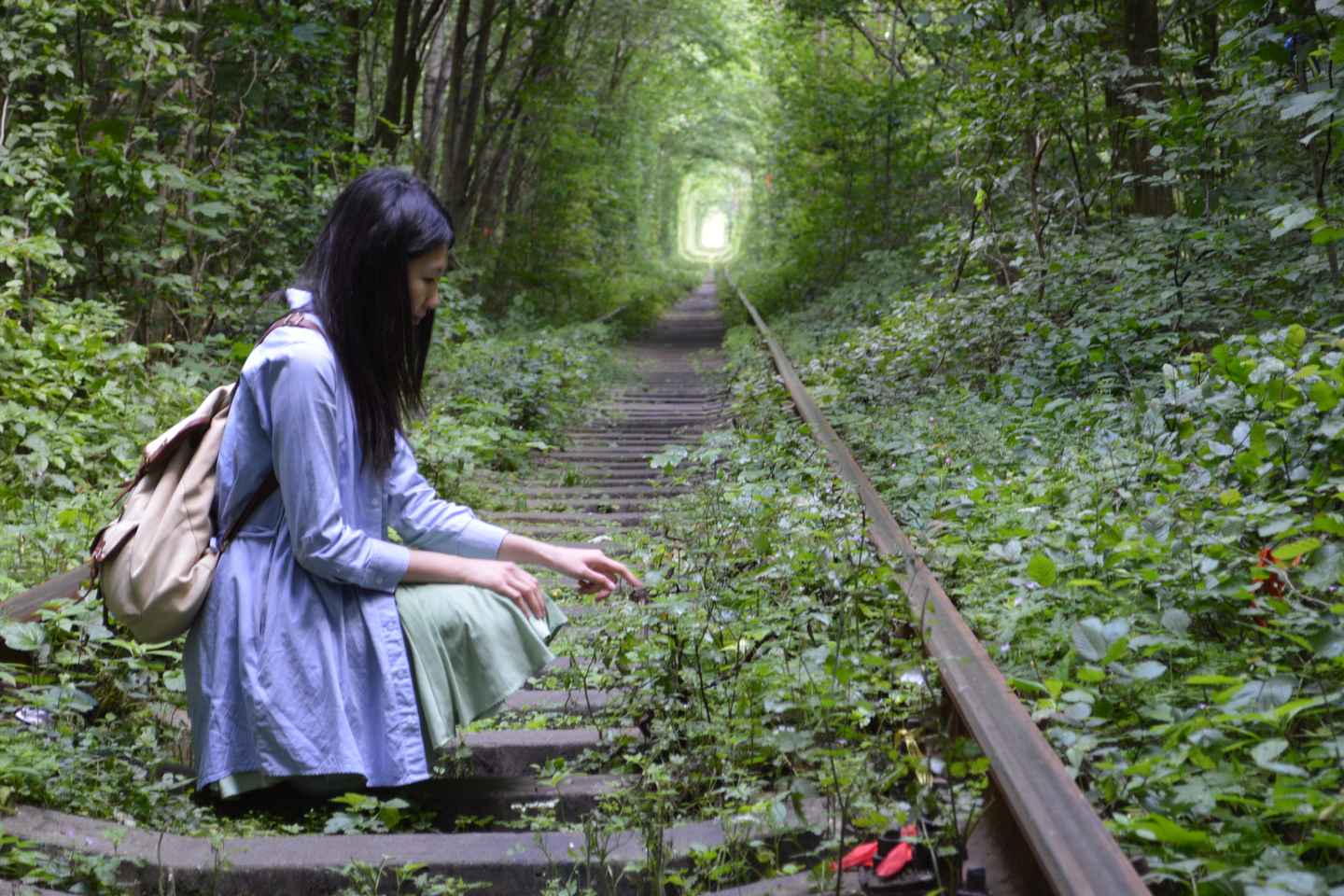 As for couples, you can always tour the Tunnel of Love, a 4-kilometre-long (2 miles) leafy tunnel. Before reaching Tunnel of Love, you will be shocked with the stunning views of Ukrainian landscapes along the way, stop to take photos and buy coffee or snacks before reaching your most awaited destination. Of course, Tunnel of Love is beautiful throughout the year, but if you are more romantic and you want to come when its best colours can be seen, make sure to be there at late spring to autumn. To fully enjoy this activity, you should at least set aside a full day.
Duration: 1 day
If you happen to be in Ukraine and for some reason you are bored, you should tour Strategic Missile Forces Museum. As the name suggests, the museum is home to some of the most fascinating formerly top-secret military objects. With the help of a guide, you will also get to learn all about battles of World War II and its impacts, especially in Hiroshima and Nagasaki. For sure, you will love the exhibition of missile engines, the inactive missile silo, and the over 30-metre (98.4 feet) long SS-18 missile commonly known as "Satan". This is the perfect tour to enjoy with your family.
Duration: 9 hours
Discover all of Ukraine's Hidden Gems.
Ukraine is one one the most underrated countries but is rich in hidden treasures. Make the most of your vacation to Ukraine by checking the list above and making sure you visit all the locations named. Enjoy your visit.
Frequently asked questions about day trips from Kyiv, Ukraine
1. Which places provide the best day trips in Kyiv for groups?
For a fun getaway with a group, consider exploring the grounds of Dendropark Oleksandriya, watching sports in Gorky Park, and touring the historic site of Chernobyl. Sofiyivka Park is also a must-visit spot that offers boating and picnic opportunities.
2. What are the top outdoor activities near Kyiv?
Some activities near Kyiv that are ideal for outdoorsy travelers include strolling through the winding paths and ornate bridges of Sofiyivka Park, getting up close to the original waterfalls of Dendropark Oleksandriya, and touring the leafy Tunnel of Love.
Disclosure: Trip101 selects the listings in our articles independently. Some of the listings in this article contain affiliate links.
Get Trip101 in your inbox
Unsubscribe in one click. See our Privacy Policy for more information on how we use your data