With spectacular views of the Alps mountains, stunning Baroque architecture, and historical sites in Salzburg, Austria, the place attracts a lot of tourists throughout the year. People visiting with families will find many family resorts near Salzburg for accommodation. This city is also home to a famous UNESCO World Cultural Heritage Site. You can also enjoy the lively and world-famous arts festival, Wolfgang Amadeus Mozart, at Salzburg, where you can celebrate music, performance arts, theater, opera, and more while putting up at one of the best hotels to stay. While this city itself has so much to explore, there are some spectacular towns and cities that you can check out in just a day's trip from Salzburg. You will definitely be amazed by the stunning landscapes and wonders in Austria. Continue reading our list of the top day trips from Salzburg, Austria.
Experience a whole day of treating your eyes to the beautiful wonders of nature on this guided day trip from Salzburg to Vienna. Visit the world-famous wedding church of the "Sound of Music" movie at Mondsee's Basilika St. Michael, Kirchengasse. From Lake Mondsee, visit the small village of Unterah on Lake Attersee that is fondly referred to as "Little Venice" in the 19th century. Check out the beautiful Baroque structures of Melk Abbey. Explore the small historic town of Durnstein and its legend of Robin Hood. Finish your trip with the final stop at the Historic Center of Vienna, 183 miles (295 km) from Salzburg.
Duration: 8 hours
When speaking of Austria, how can one miss a tour to the magnificent beauty of the Bavarian Alps Mountain Ranges and its many attractions? Plan a tour where you can check out the Eagle's Nest, take a boat ride to King's Lake, view the salt mines of Hallein, marvel at the beautiful village of Berchtesgaden, check out the scenic views of the church of Ramsau and explore the forests and natural beauty of the lake of Hintersee. All these stunning spots are located along the Bavarian Alps and the travel itself is an amazing experience that you cannot miss.
Duration: 8 hours
The other highlights of the spectacular mountain range in the Salzkammergut region are its amazing gorges, waterfalls, and lakes. St. Gilgen, St. Wolfgang and Mondsee are some of the notable villages in these regions that are known for their lakes and water gorges. Check out the picturesque beauty of the lakes in these places with the reflection of mountains falling on its crystal clear waters. The Austrian Lake District is known for its water activities like sailing and boating. St. Gilgen is located 17.5 mi (28.2 km) from Salzburg.
Duration: 8 hours
Escape to the enchanting world of Herrenchiemsee, a hidden gem on an idyllic island in Bavaria, Germany. This magical retreat perfectly blends history, natural beauty, and architectural grandeur. Embark on a boat journey across the shimmering Chiemsee Lake, setting the stage for an unforgettable adventure. Explore the opulent Herrenchiemsee Palace, an awe-inspiring replica of the Palace of Versailles, adorned with lavish halls, gilded decorations, and immaculate gardens.
Stroll through the tranquil landscape of the Herreninsel, immersing yourself in the serenity of lush forests, picturesque paths, and charming lakeside views. Take the chance to visit the fascinating Augustinian Monastery, with its stunning baroque architecture and rich history.
Indulge in Bavarian culinary delights, sampling traditional dishes and local beers at charming lakeside taverns. Enjoy the island's cultural offerings, attending concerts, exhibitions, and festivals.
Duration: 6 to 8 hours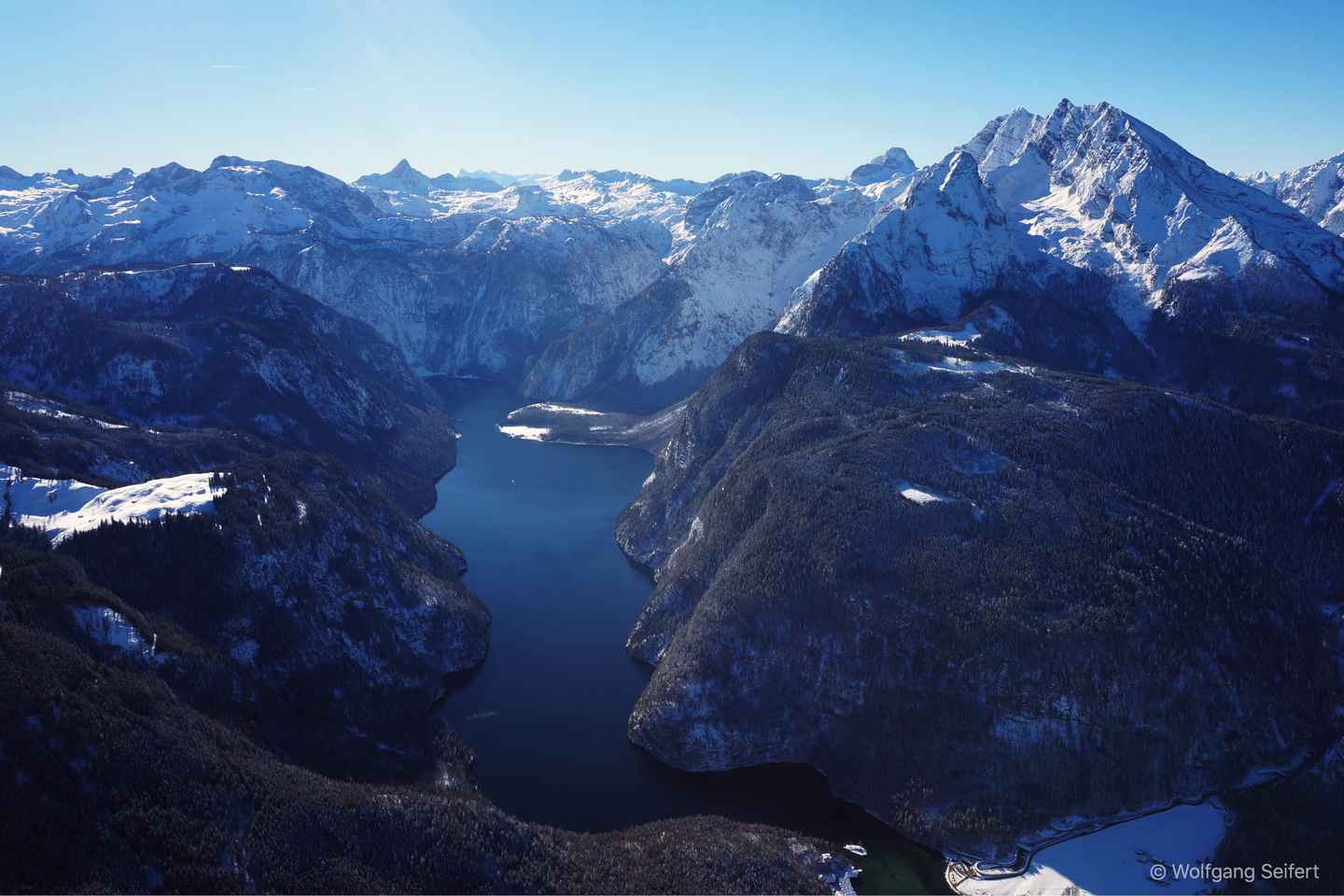 Nestled in the heart of the Bavarian Alps, Berchtesgaden beckons travelers with its breathtaking natural beauty, rich history, and authentic Bavarian charm. This idyllic destination offers a perfect blend of outdoor adventures and cultural delights.
Embark on a scenic hike through the majestic Berchtesgaden National Park, surrounded by snow-capped peaks, shimmering lakes, and lush forests. Marvel at the iconic Königssee, a crystal-clear lake nestled amidst towering mountains, and embark on a boat ride to the enchanting St. Bartholomew's Church. Explore the historical significance of the Eagle's Nest, Hitler's mountaintop retreat, and absorb the stunning panoramic views from its summit. Visit the fascinating Salt Mine and discover the region's rich salt mining heritage.
Duration: 4.0 hour
Marvel at the magical beauty of the Salzkammergut mountains and explore the historic town during your day trip from Salzburg to Hallstatt.
Hallstatt is situated 45 mi (73 km) away from Salzburg. This historic city is known for its salt production since pre-historic times and its 16th-century Alpine houses. Check out the Muhlbach Waterfall, ride the cable car at Hallstatt World Heritage Skywalk, visit the local museum, and get spooked by the infamous "Bone House," and its 1200 skulls inside.
Duration: 5 hours 30 minutes
One of the largest mountains in Austria's alpine region is Grossglockner. You can explore the breathtaking views of this snow-capped mountain along the Grossglockner High Alpine Road. You can learn about the history and life of people here. It is notable that this mountain played a vital role in setting up the Alpine trading routes. You can also enjoy witnessing the massive Pasterze glacier at close proximity. Be at awe as you stand surrounded by the majestic peaks of Austria at just 123 mi (198 km) from Salzburg.
Duration: 8 hours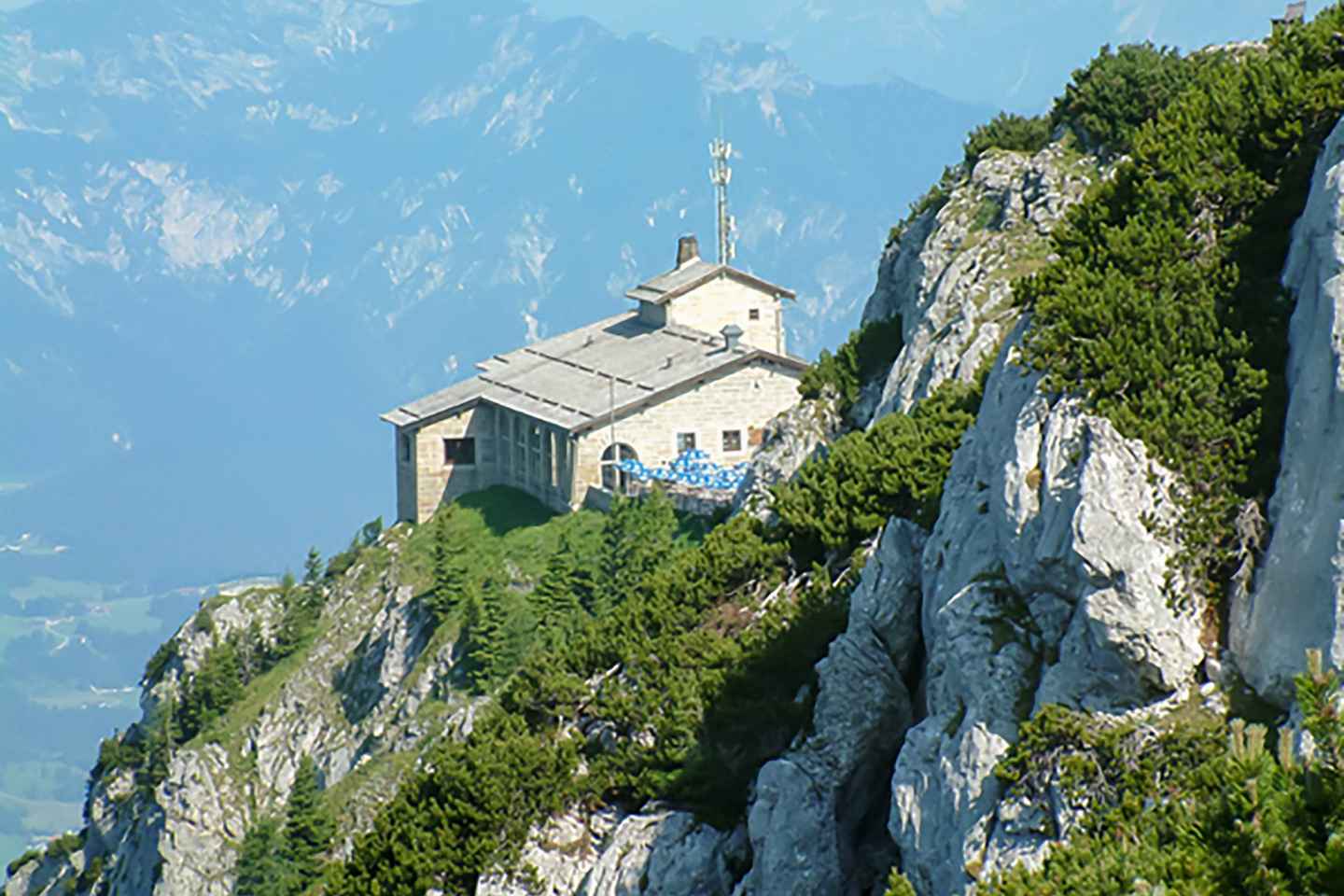 Check out the breathtaking views of the mighty Bavarian Alps and "Hoher Göll" from Adolf Hitler's summer home on a clifftop. The journey to this historic home itself is an amazing experience as you drive past Königssee river and romantic farms of Obersalzberg. Eagle's Nest is just 17.3 miles (28km) away from Salzburg and is indeed a wonderful getaway.
Duration: 4.5 hour
9. Konigsee
Konigsee is a beautiful lake in the Berchtesgadener district of Bavaria. This natural lake is located close to the Austrian border and offers breathtaking views of the Bavarian Alps in the backdrop. St. Bartholomew's iconic lakeside church is one of the key attractions in this place. You can also explore Berchtesgaden National Park, Obersee Lake and boathouse, Jannerbahn mountain hiking and skiing, and Malerwinkel Lake in Konigsee. Although you have to travel 302 mi (492 km) from Salzburg to reach Konigsee, the calmness and picturesque beauty are worth every effort.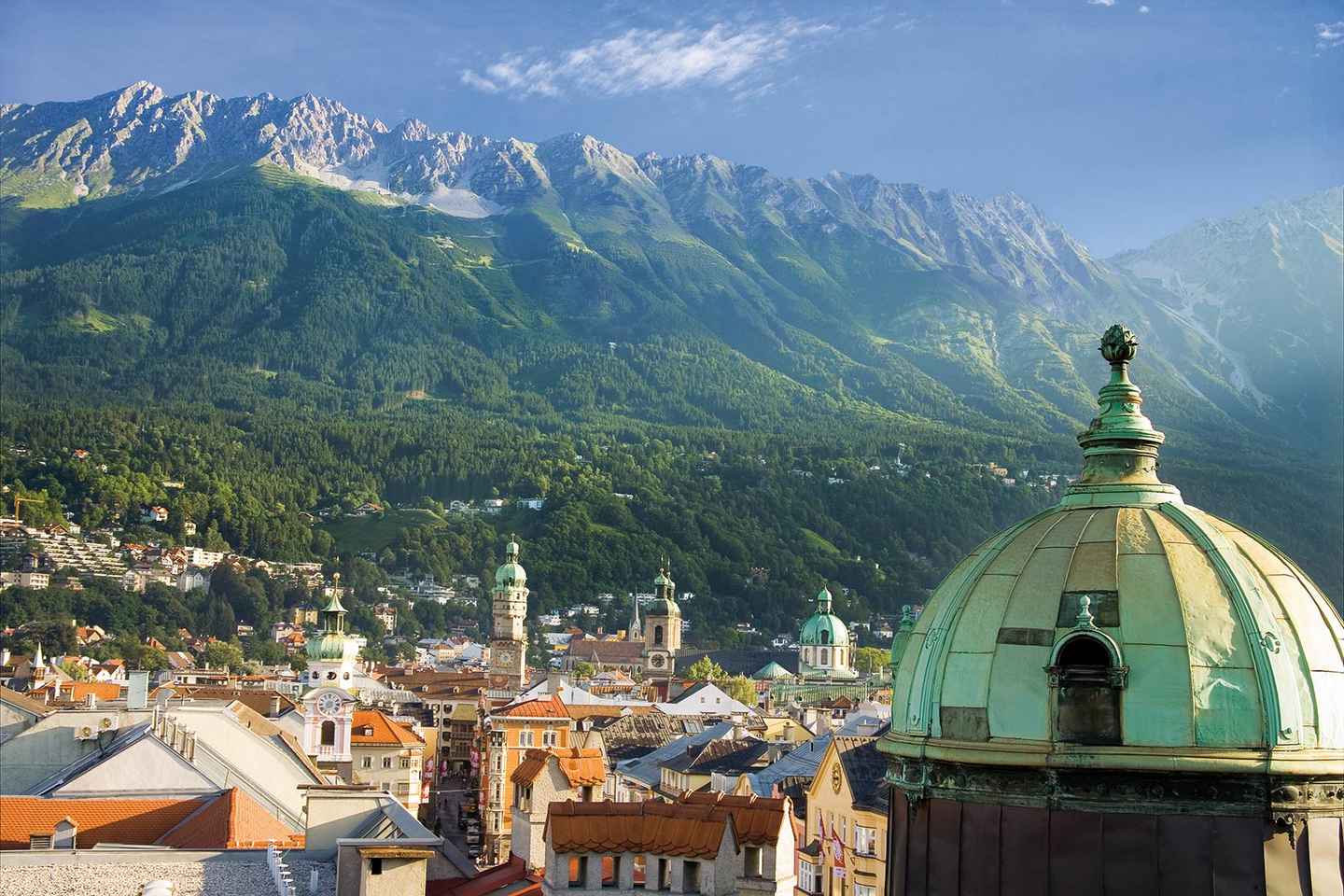 Innsbruck is a popular city in Austria that has hosted two winter Olympic games. Swarovski the land of beautiful crystals. Explore these two beautiful places on a guided day tour from Salzburg (116 mi/ 187 km). Check out the world-famous Swarovski Crystal World at Wattans where magical fantasy meets reality. This place is one of the greatest examples of the merging of modern art with ancient history and the epitome of true workmanship. Explore the breathtaking landscapes of the Inns Valley and its many attractions like 'Golden Roof' and the famous ski jump of Bergisel.
Duration: 9.5 hour
Werfen Ice Caves are located at just 25 mi (40 km) from the city of Salzburg. These are huge caves formed of ice that you can enjoy exploring. These ice caves are indeed nature's true wonder. During your visit to Werfen Ice Caves, check out the breathtaking ice sculptures and solid-ice formations on icy and magnificent mountain land of Tennengebirge. Even the drive to these stunning caves is an enjoyable experience with the picturesque views of the Austrian Alps.
Duration: 6 hours
The best time to visit Munich is during the annual event Oktoberfest. At the Oktoberfest grounds, you will be able to witness this ancient Bavarian capital in its liveliest form. Take a stroll through the historic sights of the city such as Marienplatz, Gothic New Town Hall at Neues Rathaus, Frauenkirche- Cathedral of Our Blessed Lady, Karolienmarkt, Munich Residenz palace and the animated puppet show at Glockenspiel. You can also explore the popular football ground that is home to FC Bayern Munich at Allianz Arena and the world's best auto works at BMW world. Check out Hofbräuhaus am Platzl (beer hall) and Viktualienmarkt Farmers Market and finally the Oktoberfest Grounds for a fantastic evening. Munich is 90 mi (142 km) away from Salzburg.
Duration: 8 hours
Mesmerize in the natural beauty and romantic landscapes of Austria
Austria has always been a land of so many natural gems and it indeed makes all your childhood fantasy a reality. Salzburg is located close to a whole bunch of amazing places along the Austrian-Germany border in case you are wondering about what to do in Salzburg in one day. With the Bavarian Alpine ranges in the background, this is an experience that you cannot miss.
Frequently asked questions about day trips from Salzburg
1. What are some lakes tourists staying in Salzburg can explore on a day trip?
If you would like to spend quality time amidst nature and visit some of the gorgeous lakes during your day trip from Salzburg in Austria, you can explore the lakes in Vienna, Bavarian Alps, Austrian Lake District, and Konigsee.
2. Which destinations near Salzburg are known for historical sites?
If you are a history buff and historical sites fascinate you, some of the places famous for historical structures that you can explore on your day trip from Salzburg are Vienna, Herrenchiemsee, Berchtesgaden, or Hallstatt.
Any must-sees we missed? Tell us about them in the comments section or write a post
here
to help out fellow travelers!
Disclosure: Trip101 selects the listings in our articles independently. Some of the listings in this article contain affiliate links.
Get Trip101 in your inbox
Unsubscribe in one click. See our Privacy Policy for more information on how we use your data