In the northern part of Hokkaido, Sapporo can be found as its graceful capital. A city with a Japanese atmosphere that combines spirituality through shrines, wonderful nature from the surrounding mountains and rivers, and culture that lives through their architecture and their way of life. The city name itself was taken from the indigenous people of Ainu word of "sat poro pet" that can be translated into "great dry river". Go on a day trip from Sapporo and explore nearby places with destinations such as Lake Toya, Jozankei onsen or hot spring, a distillery in Yoichi, Asahiyama Zoo, and many others including a spot to see sakura or cherry blossoms. Read on to find out the top day trips from Sapporo, Hokkaido.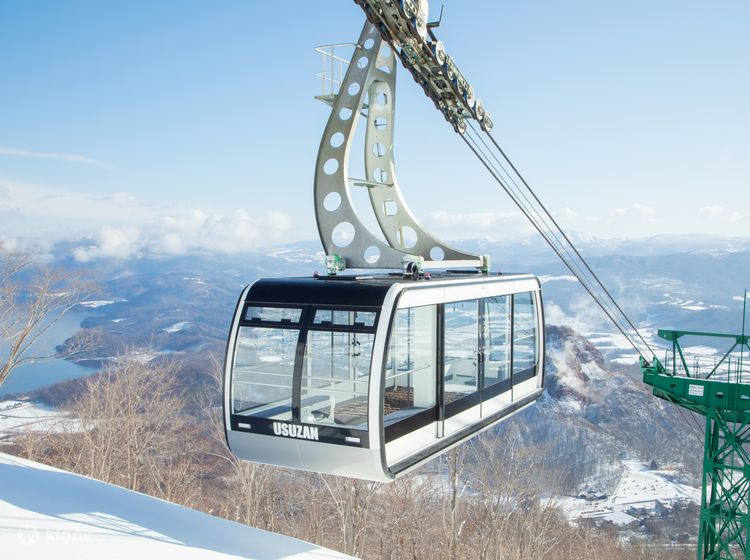 Join this trip for a whole day that takes you away to the two magnificent lakes of Hokkaido. Starting off with an estimated one hour trip from Sapporo, you will arrive at Lake Shikotsu that has clear and pristine water. Surrounded by majestic mountains including Mount Eniwadake, Lake Shikotsu offers picturesque view of a clear lake and wonderful surroundings of Japanese wilderness. After having lunch, continue to Lake Toya where mountains surround the caldera including active volcanoes. See the surrounding nature from an elevation through Mt. Usuzan Ropeway and have a panoramic view of the lake from Silo Observatory.
Hokkaido Lake Shikotsu and Lake Toya Day Tour

Duration: 10hrDuration
Go northwest from Sapporo and you will find Otaru, a harbour city where the sea takes you into a calm Hokkaido mood. This day trip will start at Yoichi Distillery where Nikka Whiskey is produced and continue to the canals and city shops in Otaru. Have a seafood lunch and end your day in Tengu Mountain with a panoramic view of Otaru Port and Ishikari Bay. Feel the sea breeze of a seaside city that can stay in your memories forever.
Explore Otaru & Yoichi

Duration: 9 hours
Another private tour with a chartered car to your liking, this day trip will take you from Sapporo to Noboribetsu and Lake Toya without the hassle of commuting by bus or train. Places that you will visit are Jigokudani crater, a hot spring that flows from Lake Oyunamagama named Oyunumagawa Natural Footbath, the caldera Lake Toya, and Usuzan Ropeway that will take you to a breathtaking view of the area. End it with some ice cream at Lake Hill Farm.
Private Lake Toya and Noboribetsu Sightseeing from Sapporo

Duration: 10 hours
4. Jozankei Onsen
There are plenty of activities to do and trips that you can go to in Sapporo and nearby places, but if you just want to relax for a whole day, an onsen or Japanese hot spring is the perfect place to be! Jozankei Onsen is a spa resort area in Shikotsu-Toya National Park that has 56 sources of hot springs that can be accessed by guests. The onsen can be traced back to 1866 when a monk named Miizumi Jozan discovered hot springs in the area and established a healing spa. There are traditional and more modern restaurants in the area and if you want to extend your stay for more than a day, just book one of the hotels nearby.
Jozankei

Address: Minami Ward, Sapporo, Hokkaido 061-2301, Japan

Website: Jozankei

Opening hours: 12pm - 8:40pm (daily)

Price: 2.000 Yen (19 USD) for adults; 1.000 Yen (9 USD) for children
5. Okhotsk Sea
Marvel at the sight of Okhotsk Sea where seemingly endless drift ice can be found. A part of the Pacific Ocean, you can visit this wonderful destination from Sapporo to gaze upon the frozen sea and feel the cool winter breeze. Eagles soar in the sky and seals can be seen wandering around the sea, all in the drift ice that dominate the terrain. There are two ways to experience the Okhotsk Sea, join a cruise and see it all on a ship, or walk along the coastline.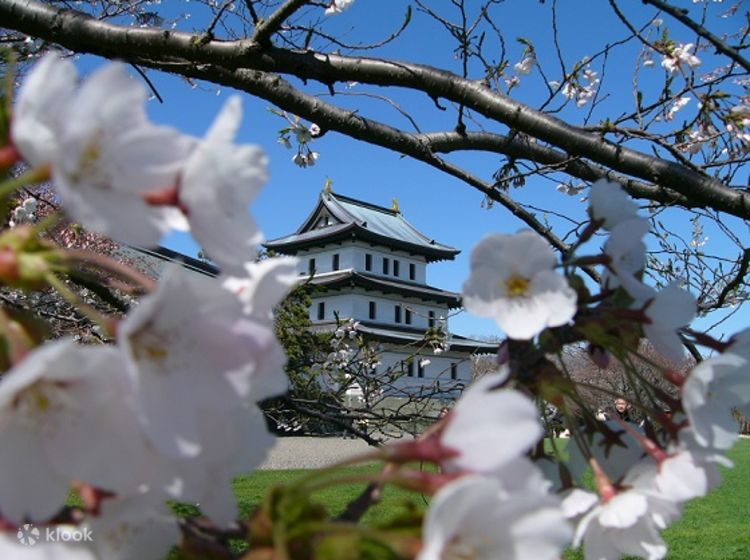 Probably one of the most famous icons in Japan is the sakura or cherry blossom tree. Prepare yourself on this day trip, because you will experience the beauty. After a drive from Sapporo to the southern part of Hokkaido, the tour will take you to Goryokaku Park and Matsumae Park. Walk to the many paths and also castle grounds while seeing the beauty of over 250 kinds of cherry trees. When the blooming season comes, from April to late May, expect a festival with many food stalls.
Southern Hokkaido Cherry Blossom Day Trip from Sapporo

Duration: 15hrs10 Min Duration
7. Mt. Teine
A mountain in Sapporo that is known for the snow and winter sports such as skiing, Mt. Teineyama or Mt. Teine stands tall in the area with an altitude of 1,023 m (3,356.2 ft). At the top you can see marvellous views of Sapporo's known places such as Ishikari plain, Ishikari Bay, Mashike Mountains, and even the whole city itself. With a history of being the first Winter Olympics venue in 1972, Mt. Teine Ski Resort is the main place to visit. Explore the mountain, do some sightseeing, hike, and maybe even rent some skis or snowboards—Mt. Teine is a Japanese winter wonderland for everyone to enjoy.
Mt. Teine

Address: Heiwa, Nishi Ward, Sapporo, Hokkaido 063-0029, Japan

Website: Mt. Teine

Opening hours: 24 hours (daily)

Price: Full day for 5400 Yen (50 USD); half day for 4100 Yen (38 USD); nighter for 2100 Yen (19 USD)
NOTE:: This paragraph is hidden in published article because one of the property is invalid for more than 2 years
Go west of Sapporo on a day trip to get to Shakotan Peninsula where you can see an amazing view of the sea while walking into some marvellous landscapes. The tour will take start at Shimamui Coast to catch a glimpse of the Shakotan Blue and then continue to Cape Kamuy at the tip of Shakotan Peninsula. Afterwards, have a relaxing bath at Misaki no Yu Shakotan with a 360-degree view of the surrounding nature. End the trip with a visit to Yoichi Distillery where Nikka Whiskey is made.
Shakotan's Breathtaking View (Excluding Multilingual Audio System)

Duration: 10 hours
NOTE:: This paragraph is hidden in published article because one of the property is invalid for more than 2 years
Take a day trip from Sapporo to one of the best and most popular zoos in Japan. Afterwards, some nature sightseeing will take you to wonderful places such as Shirogane Blue Pond. After seeing polar bears and red pandas in the zoo, have lunch at Kumi Furano Herb Hill. Other than the pond, you can also head to Shirahige Waterfalls.
Asahiyama Zoo & Shirogane Blue Pond Tour (from Sapporo)

Duration: 12 hours
In this day trip, a driver with a chartered car of your choice will take you on a private tour from Sapporo to Furano and Bei. Create your own schedule and make a plan for the destinations that you want to visit. If you want the full tour, the trip will take you to the flower garden Shikisai no Oka, Panorama Road Ehana that overlooks hills and fields, the lavender fields of Farm Tomita, Sanai no Oka Park, and a gallery named Takushinkan.
Furano and Biei One-Day Tour by Chartered Vehicle from Sapporo

Duration: 10 hours
Indulge the beauty of Sapporo and beyond
There are plenty of day trips that you can choose from Sapporo. Explore the beautiful Hokkaido nature through its lakes, mountains, hills, and fields. Visit a distillery that makes famous Japanese whiskey, discover new cities, or maybe take a whole day to simply relax in an onsen. Whatever you choose, remember to indulge in all the beauty and experiences that you can get when visiting Sapporo.
Disclosure: Trip101 selects the listings in our articles independently. Some of the listings in this article contain affiliate links.
Get Trip101 in your inbox
Unsubscribe in one click. See our Privacy Policy for more information on how we use your data