Since the 1300s, Bologna has been popular for its rich gourmet culture that earned its reputation as "La Grassa" or "the big fat one". It refers to the topnotch cuisine that is plentiful in this popular Italian city well-visited for its abundance in food selections and dining options. The wealth of good food indicates a prolific economy. Historically, it's also called "La Dotta" (meaning "the learned") because its rich culinary culture is connected to the influx of students of the University of Bologna. The popular university built during 1088 attracted the elite foreign students who brought their own cooks and servants. The unique Bolognese cuisine developed from the mix of traditional methods and influence of foreign cooking processes. The city has since then become the most sought out destination of foodies from all over the world. For a memorable gastronomical experience, book the best food tours in Bologna, Italy! Check our list below.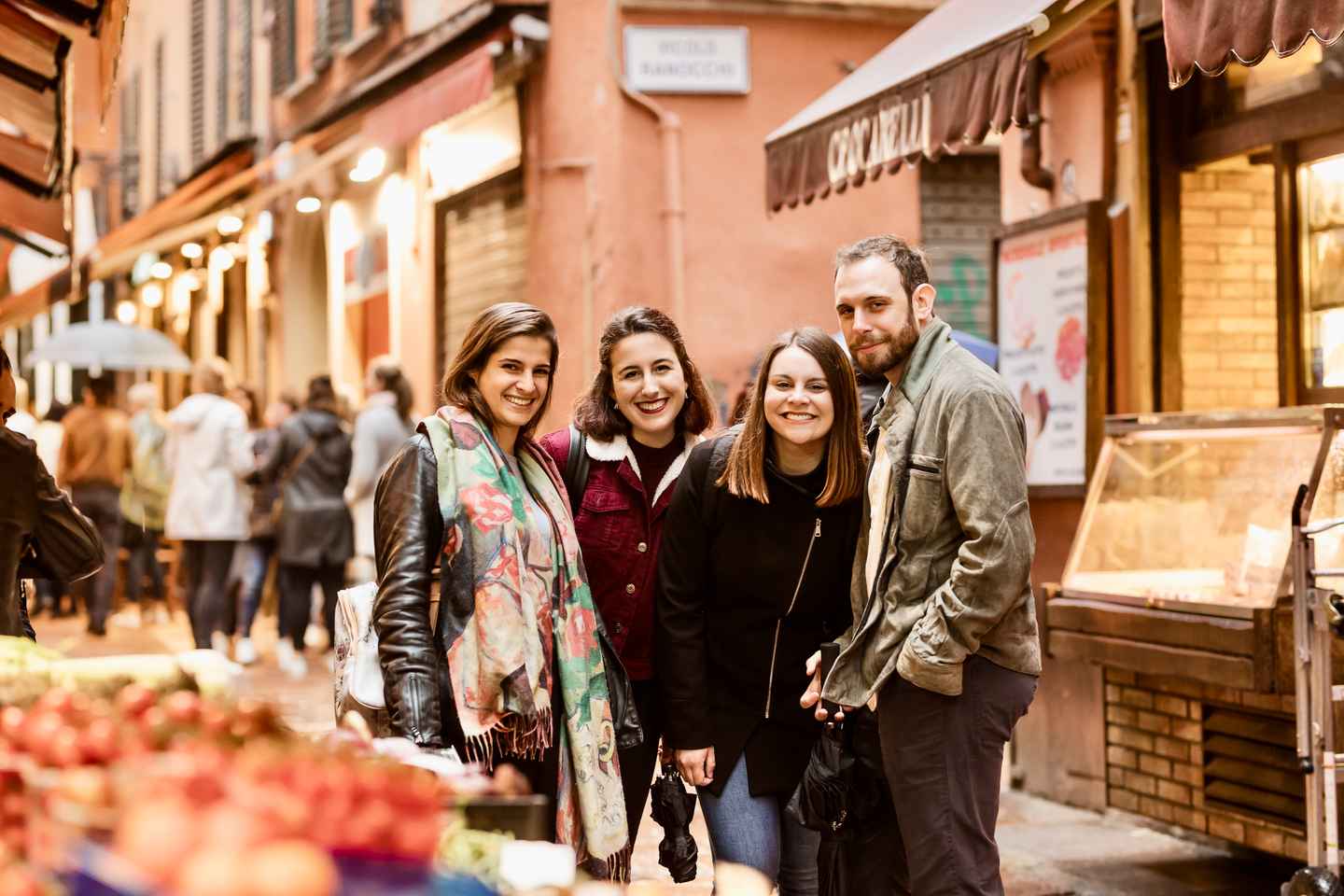 With a local guide, have a tour of Italy's food capital, Bologna, and explore the bars, markets, and delicatessens that earned its name as "The Fat One" (La Grassa). You can customize the three-hour tour according to your preference and visit the sites you only want to see. Your guide will fill you in with the stories that make these places historic. Uncover the city's hidden gems like its lesser-known vegetarian and vegan restaurants. Try the old-fashioned Italian aperitivo and shop for food and regional delicacies for your souvenirs. You have up to eight food tastings and a soft drink or beer as your beverage. It's a walking tour, so wear your best pair of shoes.
Bologna: Eat and Drink Like a Local Food Tour

Duration: 3.0 hour
This family-friendly tour will take you around the local Parmigiano-Reggiano producers where they produce ham, cheese, balsamic vinegar, and wine. An air-conditioned van will pick you up from your hotel at 7am. For 10 hours you have the luxury of indulging in a full breakfast and an Italian style multicourse lunch with wine included. Have a slice of Prosciutto ham with a bite of Parmigiano cheese washed down with some Lambrusco wine. Taste the difference between a 12-year-old and 25-year-old balsamic vinegar. You also have complimentary coffee, tea, and alcoholic beverages. At the end of the tour, you will be returned back to your hotel with a full and happy tummy.
Bologna Food Tour: Gourmet Lunch, Wine Tasting, Factory Tour

Duration: 8 to 9 hours
Wear your best comfortable shoes and bring the biggest appetite along when you take this guided four-hour walking food tour. It starts at 11am at a designated meeting place where you meet up with your group and a local guide. The tour will pass by the Basilica di San Petronio, Archiginnasio di Bologna, Fountain of Neptune, Le Due Torri - Torre degli Asinelli, Mercato di Mezzo, and end at the FICO Eataly World. The tour includes some food tastings along the way with free bottled water, alcoholic beverages, and coffee/tea. Though the food selections can be customized to your food preferences and to avoid any food allergies, the tour does not include options for vegans and requests for gluten-free food.
Bologna walking tasting tour with Secret Food Tours

Duration: 4 hours
Take a walking food tour around Bologna's historical center guided by a local called "Foodie". He knows the history and map of the city like the back of his hands and he will lead you to the top choice restaurants where you will make at least four stops. This top-notch gastronomical adventure is a memorable way of letting tourists experience the Italian way of life through its local cuisine. The tour is limited only for a small group for a more intimate experience. Within three-and-a-half hours, guests can sample Italy's specialties like Bolognese tortellini, brazadela, Bolognese cotoletta, pizza, and espresso in various restaurants.
Bologna traditional food tour - Do Eat Better Experience

Duration: 3 hours 30 minutes
FICO Eataly World is the biggest agri-food park on the planet. It's 2 hectares (10,000 square meters) of various bistros, shops, markets, and kiosks offering a variety of Italian food products and local produce from over 40 farms. Take the two-hour tour of the facility with an English and Italian speaking guide also known as the Biodiversity Ambassador. The first hour of the tour is spent exploring the fields and learning about the local livestock and produce. In the next hour, you will be exploring the facility where you mingle with artisans and witness how the delicious food products are prepared. You will select from three concessionaires for wine and food tasting.
FICO Eataly World Tour and Food Tasting

Duration: 2 hour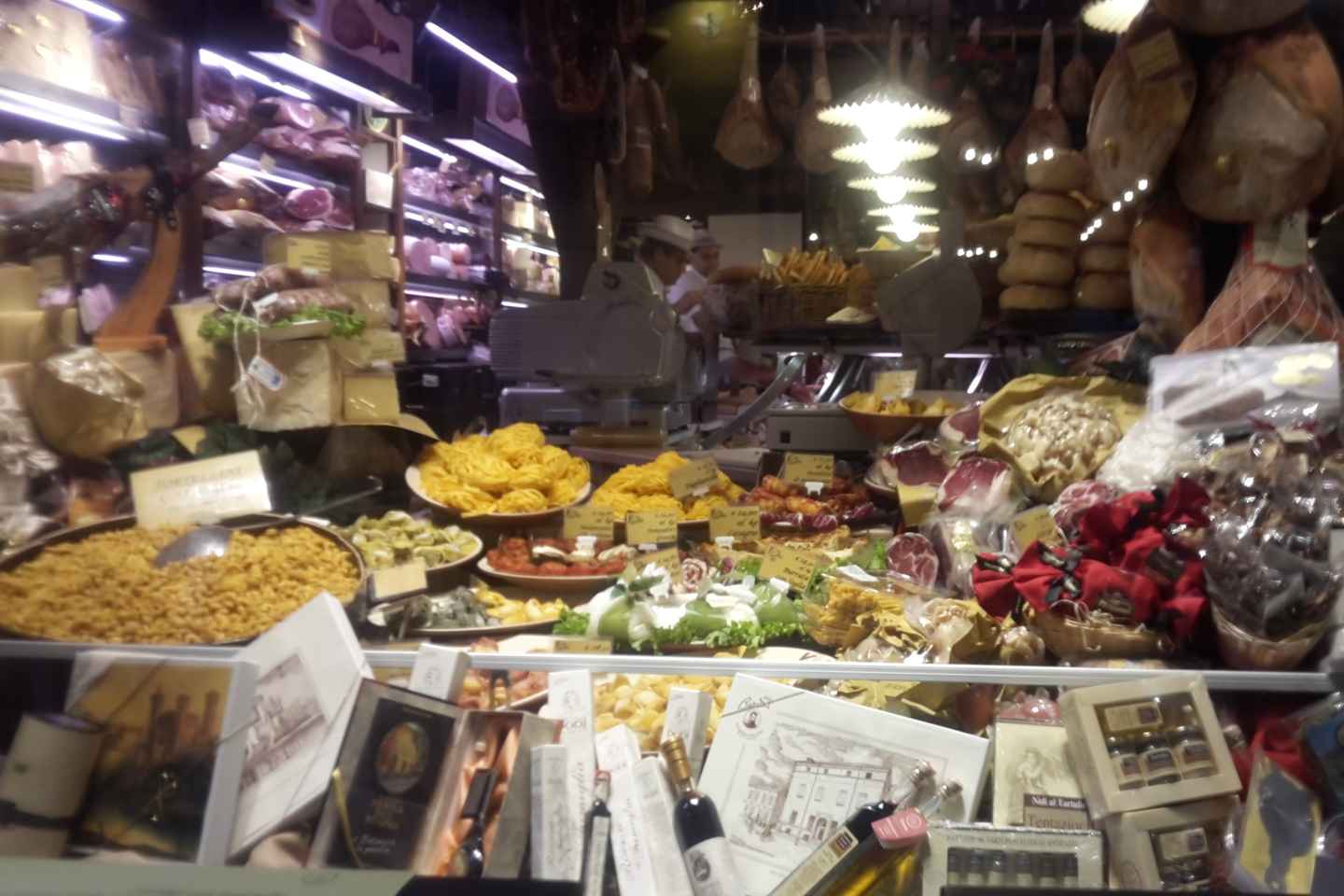 This walking food tour starts at Piazza Maggiore's Fountain of Neptune. With a guide and a small group, you will explore the historic old market filled with family-owned shops. You will have five different food tastings in various locations starting with rice cakes from the oldest bakery in the city. See how professional pasta artisan works in creating fresh pasta. Taste various cheeses, cured meats, bread, local wines, and balsamic vinegar from a conventional delicatessen. In another pasta laboratory, sample the best handmade egg pasta in town and finish the tour at a gelateria with the most delicious gelato dessert.
Bologna: 3.5-Hour Food Tasting and Walking Tour

Duration: 3.5 hour
Viva la grassa (long live the fat one)
By booking one of these tours, you not only learn about the prolific Italian lifestyle in Bologna, but you also get to taste and feel it through their cuisine. Hire a guide and you will be filled in with the history and stories behind these locations. Remember to book these food tours on your next trip to Bologna, Italy.
Disclosure: Trip101 selects the listings in our articles independently. Some of the listings in this article contain affiliate links.
Get Trip101 in your inbox
Unsubscribe in one click. See our Privacy Policy for more information on how we use your data