Kyoto in Japan is not limited only to amazing temples and historical sites, but food also contributes to its iconic personality. Kyoto cuisine has outlived for thousands of years, and even today, traditional cuisine is still served. What makes their food more exciting, Japanese people love to cook and eat, so expect a lot of high-caliber chefs and artisans lived here, from fine dining to street food, a gastronomic experience is guaranteed. If you happen to be here or planning to be here, why not explore the beauty of Kyoto from a foodie's perspective? Check out this article to discover the best food tours in Kyoto, Japan!
Explore the beauty of Old Kyoto with this walking tour, which has a winning combination of a food tour and anthropological insight. Discover the city's nighttime entertainment shows, from traditional geisha to modern-day hostesses. Of course, the star of the night here is food. Immerse into the culture and understand more about its local with sample regional cuisine, accompanied by cold drinks at the local restaurants and bars.
Nighttime All-Inclusive Local Eats and Streets, Gion and Beyond

Duration: 3 hours
This amazing tour really knows what food tour is all about. It takes you to the city's best food and historic spots, the Nishiki Market and Gion District. Be sure to bring an appetite for plenty, as you are about to explore Kyoto's food mecca. First stop, the Nishiki Market, which offers over 130 food shops and stalls. Learn about the rich culture and history of food, while indulging a variety of dishes, from fried fish cakes to mochi to Japanese omelet and more. On the other hand, Gion is considered "Kyoto's geisha district", wherein you can find beautiful hostesses in colorful kimonos that can be seen on Tatsumi Bridge or elegant Japanese restaurants and boutiques.
Kyoto Nishiki Market, Gion, Pontocho Food and Culture Tour

Duration: 3 hours
Indeed, this one-and-a-half-hour sake experience is all worth it. Discover how sake - the traditional rice wine of Japan- is made, you'll feel a sake master after this activity. You'll also get the chance to taste Kyoto at its finest with seven different sake varieties, and this tour is completed with unique and yummy Japanese snacks. This tour can cater up to a maximum of 12 people.
1.5 Hours Kyoto Insider Sake Experience

Duration: 1 hour 30 minutes
If your palate craves for the Kaiseki (10-course meal), then this tour can satisfy your cravings, plus insight into Gion and Kamogawa are also available. This three-hour culinary walking tour will take you to Kyoto Cross - the beautiful Kamogawa Bridge, which is best for taking pictures. You'll also discover the Kamogawa District and Gion District, home to many Geisha and traditional tea houses while enjoying your kaiseki meal with beverages along the way.
Kyoto Evening Gion Food Tour Including Kaiseki Dinner

Duration: 3 hours
If you really want to be absorbed into Kyoto's culture, then there's no better way to do that than to indulge in its finest cuisine and explore its beauty. So why not try this once in a lifetime food tour, and have an insight into Kyoto's history. Take advantage to fill your tummy and wet your whistle with delicate snacks and drinks at an izakaya (Japanese pubs) and tachinomiya (standing bars). This is a three-hour tour that should not be missed.
Kyoto Food & Drink Tour with a Local: Private Custom Izakaya Experience

Duration: 3 hours
Buddy, if you have a sweet tooth and you're really after wagashi (traditional Japanese sweets), then this tour is for you. First to explore, the Nishiki Market, which offers traditional fare and unique flavors. In here, your friendly tour guide will tell you the history of Japanese staples, all you have to do is listen, enjoy, and eat and eat more. The highlight of this tour is visiting the tea house for sweets and matcha tea - a perfect combination to destress.
Kyoto Sweets & Desserts Tour with a Local Foodie: Private & Custom

Duration: 3 hours
Okay, so this one is not quite a food tour but is worth a mention. This tour will bring you around the ancient towns of Kyoto and through the famous Kiyomizu-dera temple, you will also immerse yourself in Japanese culture by performing the fabled Japanese traditional tea ceremony. Kyoto is where the tea ceremony was born and this remains, until now, a special part of Kyoto's charm and allure. Learn the proper steps for the ceremony and get an in-depth lesson on the history of this beautiful art form. There's no better place in all of Japan to learn about and try the most calming tea than in Kyoto itself.
Kyoto Tea Ceremony & Kiyomizu-dera Temple Walking Tour

Duration: 3 hours

Price: 82 USD
I don't know if you've noticed how the Japanese people age gracefully. It turns out, they have a secret weapon! Sake! That's right! The charm of this Japanese alcoholic beverage, made by fermenting polished rice to remove the bran, is actually one of the many reasons the Japanese still look attractive as they get older! Learn all about this magical drink and its history via the sake museum! Yes, there's a museum dedicated to this drink! There are quite a number of types of sake all over Japan, but don't worry! The tour will have you tasting at least 22 kinds of sake made in Kyoto! By the end of this tour, you'll be able to distinguish the differences between the different drinks, you'll be a step closer to becoming a sake master!
Kyoto Sake Brewery & Tasting Tour

Duration: 3 hours

Price: 79 USD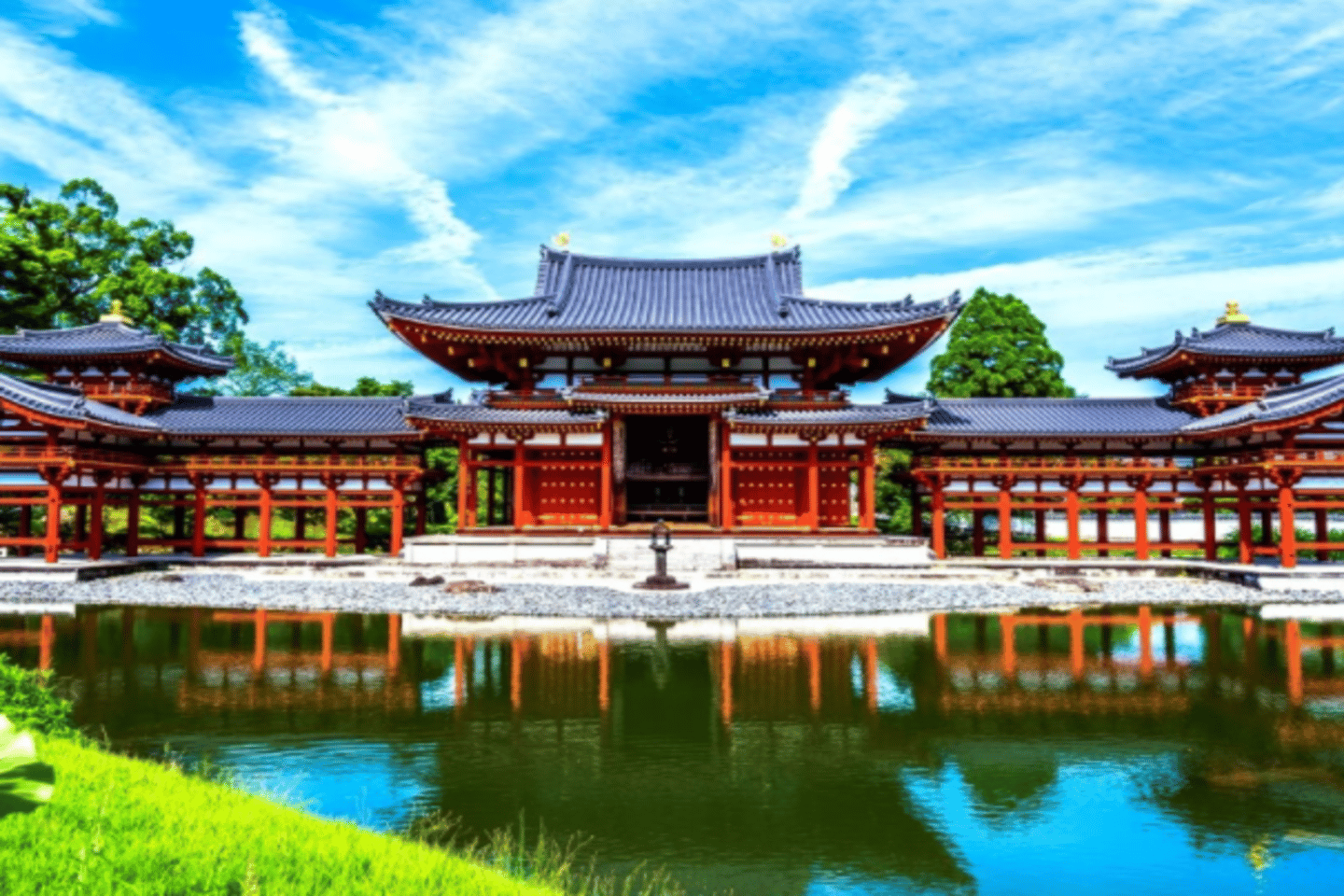 Green tea lovers, raise your hands! It's now time to celebrate the unique flavor of green tea by booking this tour. This tour is so-matcha-mazing as it allows you to indulge in matcha, lots and lots of matcha, from a variety of foods to beverages - all green. Take a once in a lifetime trip to Uji in Kyoto - the home of matcha, and discover the rich history of green tea. Your favorite color now is green, right?
Kyoto Matcha Green Tea Tour

Duration: 3 hour
This tour really combines a variety of food, drink, history, and nightlife that Kyoto is famous for. During the tour, you'll get the opportunity to explore the beauty and history of Kyoto, especially at night, from restaurants to secret bars and Kyoto's Geisha culture in Pontocho. In here, endless opportunities of fun await, from food and drink tasting to bar hopping and unraveling the local gems.
Kyoto Night Bar hopping tour in Nishiki and Pontocho

Duration: 3 hours
If you were not able to explore the beauty of Kyoto during the daytime, worry not, this amazing tour will give you countless opportunities to discover Kyoto's most in-the-know hotspots. Within the three-hour activity, you'll enjoy three establishments that can explore only at night, from the sake bars to the Machiya restaurant and izakaya bar. Good news, four to six specialties, and three alcoholic drinks are included in this tour.
Kyoto Nightlife and Local Bar Scene Tour

Duration: 3 hours
Discover one of the most important ingredients in Japanese cuisine, presenting soy sauce and tofu. You'll agree that these two are also precious to any country in the world, right? So appreciate them with this superb tour, which takes you to different sites where soy sauce and tofu are being made. The tour includes visiting Nagara town in Gose City, which offers peacefulness and the Edo period (16-19th century) feel.
Private Tasting Tour, Soy sauce and Tofu in Gose

Duration: 4 hours 30 minutes
Kyoto is your food mecca
Kyoto cuisine has survived for thousands of years, and there are a thousand more reasons why this town must be included in the food lover's bucket list. If history is important as much as food to you, then, it's now time to take an amazing food tour in Kyoto!
Disclosure: Trip101 selects the listings in our articles independently. Some of the listings in this article contain affiliate links.
Get Trip101 in your inbox
Unsubscribe in one click. See our privacy policy for more information on how we use your data