Famous for its Buddhist temples, Kyoto is a city in Japan located on Honshu island and was formally Japan's capital city. It is home to the Shinto shrine which has framed gates, the golden colored Kinkaku-ji temple, the historic Kiyomizi temple blessed with captivating views, and the Arashiyama bamboo forest that is home to various monkey species. Almost all temples in this majestic city feature mesmerizing views that will always make your heart skip a beat. Kyoto is also one of the best places to visit to learn more about Japanese culture. Take a look at these amazing and captivating geisha tours in Kyoto, Japan.
Enjoy your dinner with Makio and get a taste of Japanese culture in a Japanese restaurant. This whole exciting experience starts off with a beautiful dance performance that will keep your eyes glued at Maiko as she dances majestically. Then you will get to play a traditional Japanese game called Ozashiki thereafter you will enjoy a short conversation with Makio before having a memorable photo shoot with her. The menu consists of Japanese-style beef steak, rice, noodles, tempura which is basically eggplant, pumpkin, small shrimp, and green chili.
Enchanted Time with Maiko: Main Tour

Duration: 2 hours
Enjoy an exciting two-hour experience as Maiko gives you an amazing makeover. Get transformed into a handsome samurai or a beautiful Maiko and get your picture taken in the tatami room. The ladies will be dressed in a beautiful kimono and then will apply makeup to finish off the whole dress up process. Men will have a chance to select the kimono of their choice and turn into an honorable samurai ready to begin their day filled with exciting activities. There will be an experienced photographer on site ready to take a gorgeous photo of you with Maiko under a red traditional umbrella.
Maiko Makeover Experience in Kyoto : Couple plan

Duration: 2 hours
Spare three hours of your time being entertained as you enjoy a private dinner with a geisha. You will be given four options to choose from which include a half Kaiseki course, a full Kaiseki course, a two-hour casual dinner or a Kaiseki ryouri multi-course dinner. This whole experience will give you the chance to learn more about the Japanese culture and traditions and at the same time get entertained by the one of a kind dancing performance.
Private Dinner with a Geisha

Duration: 2 to 3 hours
Enjoy a two-hour walking tour in the streets of Kyoto as you get to see and explore some of the popular places within the city. You will get to learn and know more about Buddhism, the geisha culture and Shintoism. You will get to visit famous temples such as the Ryoan-Ji and the Kinkaku-Ji temples. Other places that you will get to tour are the Senbon Shakado temple, the Kitano Tenmangu Shrine, and the Kamishichiken Geisha district. This fantastic tour will begin at the Kitano Tenmangu shrine main Tori gate and ends at the Senbon Shakado temple.
Learn about Shintoism, Buddhism and Geisha culture : Kyoto Kitano Walking Tour

Duration: 2 hours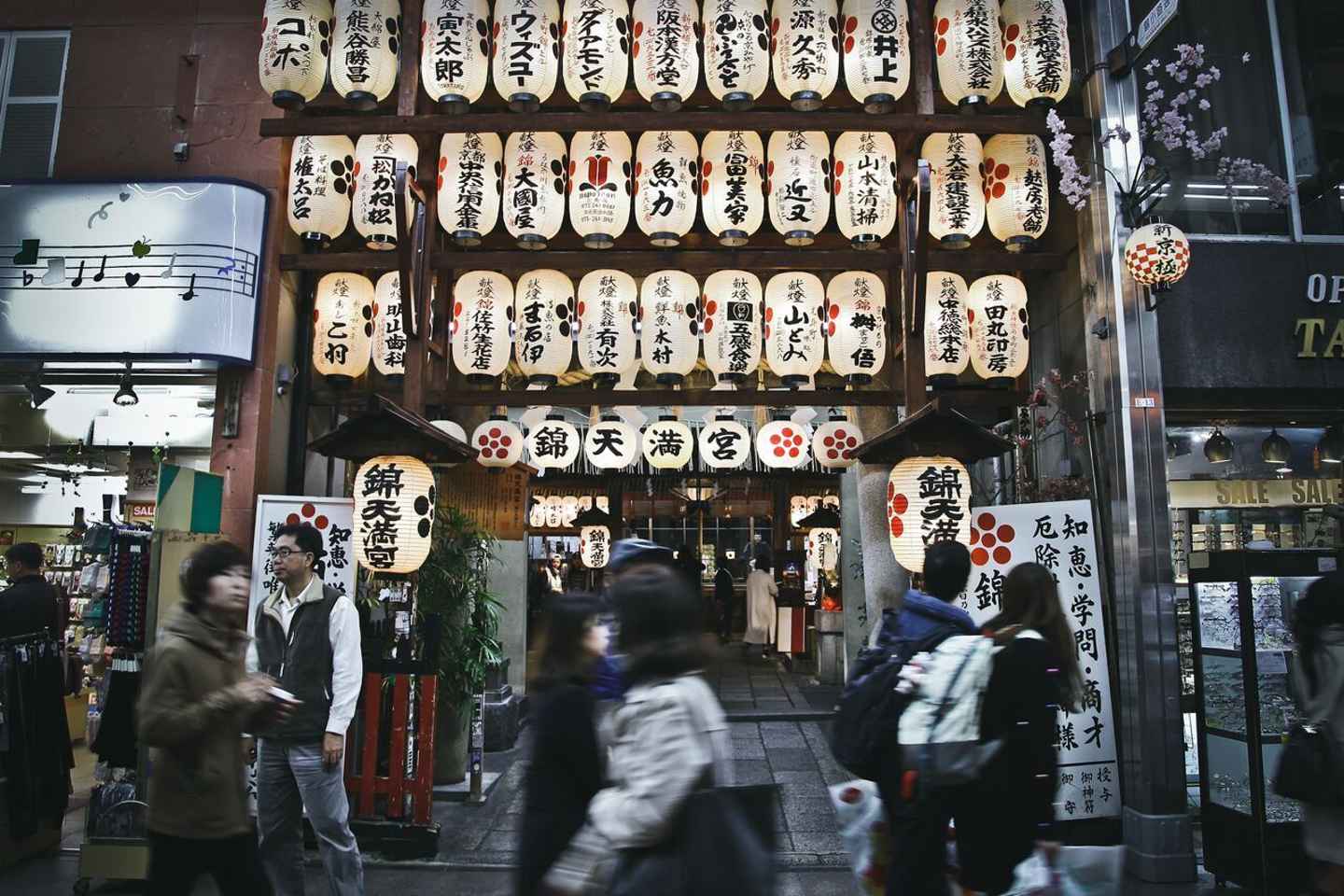 Prepare yourself for a mind-blowing three-and-a-half-hour magical experience as Kyoto transforms into a mesmerizing city after dark. Get enchanted by the colorful paper lanterns that light up the street, bringing out the other side of this majestic city. If you thought you have seen it all then you are completely mistaken. Visit the Minamiza Theater in the district of Gion where you cannot miss to see one or two maiko and geiko smiling and walking by.
Lonely Planet Experiences: Kyoto Evening Tour with a Local

Duration: 3.5 hour
Enjoy an amazing experience of a two-hour private photo shoot session in a captivating and scenic location in Kyoto. This exciting experience often starts at 3:00 pm in the afternoon and ends at 5:00 pm in the evening. Enjoy taking photos together with Maiko in beautiful gardens, traditional buildings, and temples that are open to the public. Pick up and drop off are preferably done from your hotel unless other arrangements are made.
Scenic Kyoto Private Photo Shoot with an Authentic Maiko
Sit down, relax and prepare to be blown away with the stunning performance by a geisha as she majestically dances her way on the stage. Geishas are young ladies aged between 15 to 20 years who train for five years with the sole purpose of becoming a geiko. The time and dedication taken by these beautiful ladies to become the perfect Japanese entertainers are so intense and impressive that only a handful can complete the training. As much as both maiko and geiko entertain guests, the main difference between a maiko and a geiko is the fact that a geiko wears a plain kimono with shorter sleeves while maiko wears kimonos that are colorful and have long sleeves.
MAIKO (Geisha) Performance
Geisha hair ornaments are one of the most popular souvenirs for many local and international tourists. The best way to go about acquiring one is to learn how to make one where you get to customize it according to how you want it to look like. This whole process is always filled with fun and you can showcase your skills and turn any piece of cloth into a stunning art to be admired by many. There are samples you can get ideas from and at the same time an instructor will be available to help, whenever you feel like you are not sure of what you are doing.
Make Your Own Geisha Hair Ornament in Kyoto
The perfect way to learn about Japanese culture
Clearly, from the moment you start your tour, you will be integrated into Japanese society and get to dress up as one of them. You will get the chance to learn, taste the local cuisine and drink and at the same time be entertained by ladies who have dedicated most of their lives to perfecting a dance that cannot be found anywhere else.
Disclosure: Trip101 selects the listings in our articles independently. Some of the listings in this article contain affiliate links.
Get Trip101 in your inbox
Unsubscribe in one click. See our privacy policy for more information on how we use your data