A history of immigration, innovative recipes, world-class chefs, special and mysterious venues, and high-quality local products have made Melbourne, Australia, one of the most remarkable culinary scenes in the world. Anyone who has a passion for food needs to dine in Melbourne once in their lifetime. With an extensive selection of high-quality restaurants, bars, and cafes, there is always somewhere new where you can marvel at incredible flavors. Some of the food tours capture and honor the gastronomic spirit of Melbourne and guarantee you a true culinary experience. If you are planning your upcoming holiday here and have secured comfy accommodation in one of the luxurious hotels or in one of the more comfortable and homey serviced apartments for a home-away-from-home experience, scroll down now to find a list of the top food tours in Melbourne, Australia.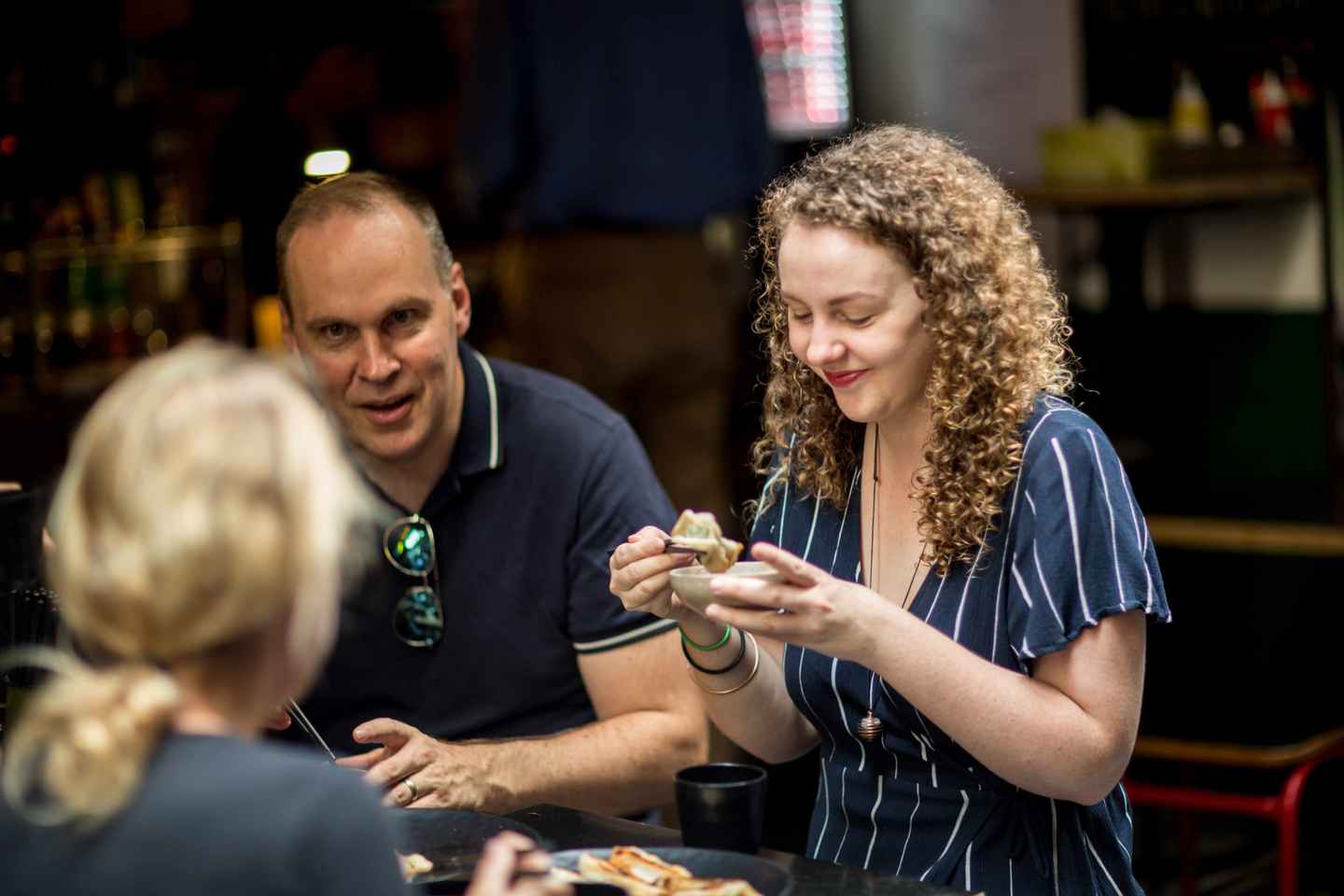 This walking food tour in the Central Business District of Melbourne is a culinary adventure not to be missed. It takes you on a delightful journey through Melbourne's food scene. Over three hours, you'll explore the city's hidden gems and iconic eateries, savoring a diverse range of delectable treats. Led by a knowledgeable local guide, you'll discover the best of Melbourne's food culture, tasting gourmet dishes, artisanal delights, and local favorites. From mouthwatering street food to handcrafted desserts, the tour showcases the city's rich culinary diversity.
Along the way, you'll also learn about the history, culture, and stories behind the dishes and venues.
Duration: 3.0 hour
Queen Victoria Market is an iconic and bustling marketplace, offering a vibrant blend of flavors, aromas, and cultural experiences. This historic market is a food lover's paradise, showcasing a wide array of fresh produce, gourmet delicacies, and international cuisines. This Klook takes you on a delightful gastronomic journey through this culinary hub.
Accompanied by an expert guide, you'll embark on a three-hour exploration of the market's hidden gems and best-kept secrets. Sample delicious treats from various food stalls, taste artisanal cheeses, try freshly shucked oysters, and savor delectable sweets.
Another world is hidden in the city's heights - a cooler, more hip one! The rooftop bar scene in Melbourne is a must, and you get privileged access with this three-hour tour. An expert guide will take you through the hidden passages and stairs to reach the hottest spots and venues. While having a blast under the city's sky, you will also get historical commentary on Melbourne's street art and laneways.
Melbourne rooftop bars walk

Duration: 3 hours

Price: From USD 79.46

Website: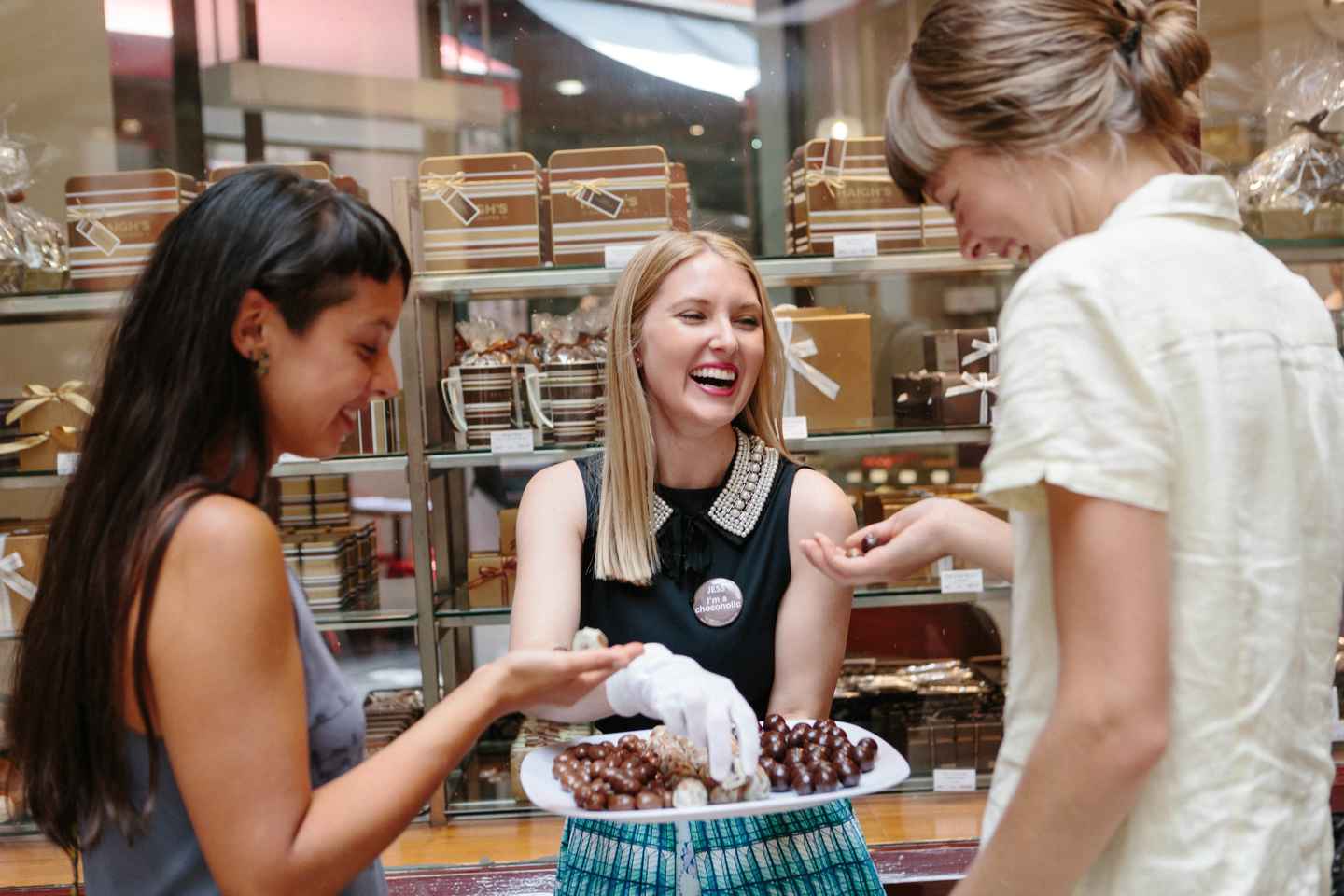 Heaven is truly a place on Earth and it is in the chocolate industry in Melbourne, which has many venues where chocolate making traditions are carried out with pride and artisan techniques. You will get to wander into the most famous lanes and finest boutiques, to learn about the process and ingredients that make this fantastic product, as well as tasting it, of course!
Duration: 3.0 hour
This tour showcases the gastronomic spirit of Melbourne at its finest, by taking you to three different restaurants, for a unique experience. Here, you will get to taste and learn about the wine of the region and complement those flavors with special meals.
With the sommeliers' suggestions and three of the best restaurants in town, you will have everything that you need to spend a magical evening.
Duration: 3 hours 30 minutes
Pssst! Here is a secret for you! Melbourne has a special atmosphere after dark, thanks to venues that are very hard to find. If you are in for a little scavenger hunt, you can join this secret food tour in Melbourne that will take you to the best-hidden bars in town. You will be able to visit up to 15 different secret spots that have the best cocktails and vibes in the city. This is the best way to explore Melbourne's nightlife.
Duration: 3 hours 45 minutes
The city lights reflecting on the water and the night sky join to create a very special evening on the Spirit of Melbourne cruise, where you can delight in a four-course gourmet meal, that features dishes like Balsamic Glazed Smoked Lamb or Crispy Skinned Moroccan Salmon Fillet. The foodie tour in Melbourne also lets you enjoy premium wine, bubbly, beer, and spirits while you pass by attractions like Federation Square, Flinders Station, and the Royal Botanic Gardens.
Duration: 3 hours
Are you ready to go back in time? The Colonial Tramcar Restaurant in Melbourne provides the unique experience of dining in a 1948 tramcar, with a vintage European Pullman-style train atmosphere. You can select between a three, four or five-course meal, that features a delicious menu, catered by a maître d', wine waiter and silver service waiters, while you pass the sights of the city, traveling from South Melbourne to St Kilda, Prahran and Malvern.
One of the best sights of Melbourne can be seen from the Yarra River. With this cruise, you will get to enjoy the magnificent scenery of this city while you treat yourself with a feast of tasty seafood, like freshly prepared sushi, oysters and shrimp - all aboard a renovated historic vessel. This journey will take you all the way to Williamstown, one of Victoria's early colonial settlements, and back. This is a great way to taste some local flavors.
Duration: 3 hours
As Victoria's oldest wine region, the Yarra Valley is famous for its wineries and local products and this is one of Melbourne's most popular day trips. You have the change to explore this amazing valley in style, with this personalized tour in a classic Chevrolet convertible. You will get to select among four different journeys to discover the wonderful flavors in the area: a Winery Tour, Beer Tour, an All-Inclusive Winery Tour or a Combined Wine and Beer Tour. Whichever you fancy, it will be a personalized and unforgettable time.
Duration: 6 hours
This is a journey that any food lover will absolutely adore. The Mornington Peninsula offers picturesque countryside to relax in and lots of culinary activities since it is one of Victoria's leading food and wine regions. This tour allows you to taste gourmet wonders from some of the best boutique producers in the area, like goat cheese, strawberry wine and liquor, chocolate-dipped strawberries and wine varietals, like chardonnay and pinot noir, among other delights.
Duration: 10 hours
You can start your culinary adventure in Melbourne by stepping into the heart of one of the most relevant elements of its identity: ethnic restaurants. Thanks to the long history of immigration, Australia's second biggest city bursts with influences from different communities that are showcased in different areas in town.
With this tour, you will get to choose between three different food experiences: explore Melbourne's Little India, visit the Brunswick area for hidden Turkish flavors, or taste African dishes in the Footscray area. A guide will walk you through the scenes in a magical and intimate way since this journey is made for small groups only.
Duration: 3 hours
The culinary capital of Australia
Melbourne has many different options to explore the flavors and history of this amazing city. Open your senses to this vibrant gastronomic scene and prepare for a culinary adventure of a lifetime when you join a tour in Melbourne. Bon appetit!
Any must-sees we missed? Tell us about them in the comments section or write a post
here
to help out fellow travelers!
Disclosure: Trip101 selects the listings in our articles independently. Some of the listings in this article contain affiliate links.
Get Trip101 in your inbox
Unsubscribe in one click. See our Privacy Policy for more information on how we use your data