Athens is one of the world's oldest and most well-known cities with a recorded history of over 3,400 years. It is the capital and also the largest city of Greece. It is commonly referred to as the "cradle of Western civilization" and the "birthplace of democracy" because of the huge impact it has had on Europe's evolution. Since ancient times it was a centre of art, learning, and philosophy and home to various academies and learning institutes. In present times, it is the centre of economic, political, financial, and cultural life in Greece. It is one of the best cities to visit in Europe, thanks to its strong history, ancient monuments and varied culture. Below are some of the best GetYourGuide tours in Athens, Greece.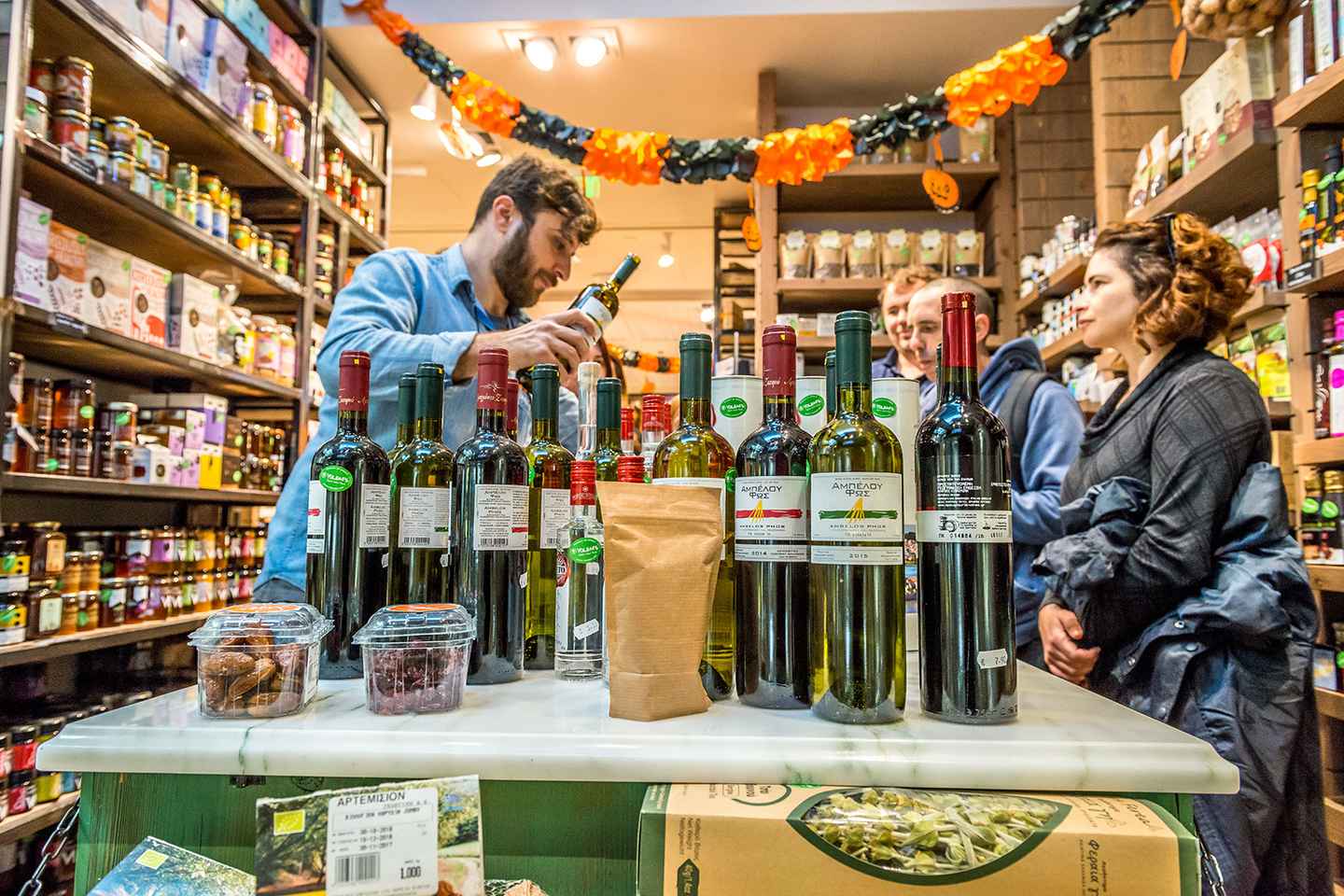 As famous as it is for its history and its monument, Athens is well-known when it comes to food as well. There are a number of dishes that are typical for the region. The Athens Food Walking Tour is for every food lover who likes to explore the local cuisine in a very local way. It includes 8-10 tastings of authentic Greek food. From specialty food restaurants to buzzing open air markets known for its street food, this tour covers it all. Enjoy divine-tasting local food and that special Greek coffee the way local Athenians do. The tour also includes a visit to one of the oldest bakeries in Athens which promises the best souvlaki the region has to offer. And to add to all this, you can also pick up a few secrets of the Mediterranean diet from your guide while on the tour!
Athens: Greek Food Discovery Small Group Walking Tour

Duration: 3.5 hour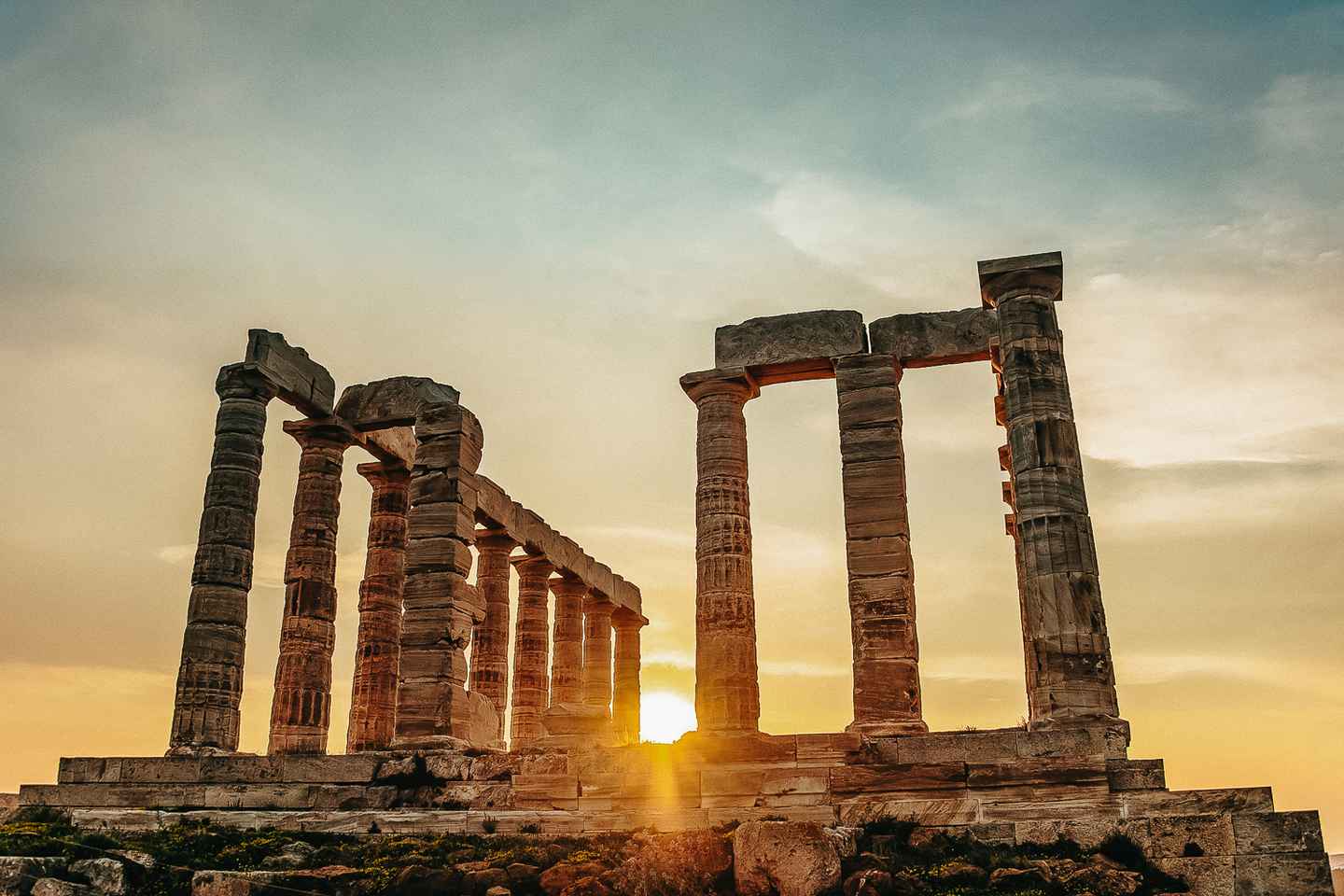 This four- to five-hour long tour lets you explore the south coast of Attica in one of the most picturesque ways possible. A pick up from your place of stay is organized in an air-conditioned vehicle. They then drive you along the south coast roads of Attica to soak in the views of postcard beaches and small villages that come along the way. A visit to ancient temple of Poseidon, the famous Greek god of the sea, is included. While on the visit, get to know the history about the temple. The view of Aegean sea from this temple is spectacular and you will get plenty of opportunities to take pictures as well. You will also get a chance to swim at one of the most beautiful Greek beaches in Cape Sounio, also known for its spectacular sunsets. The tour will end with a drop-off back at the hotel.
From Athens: Cape Sounion & Temple of Poseidon Sunset Tour

Duration: 5 hour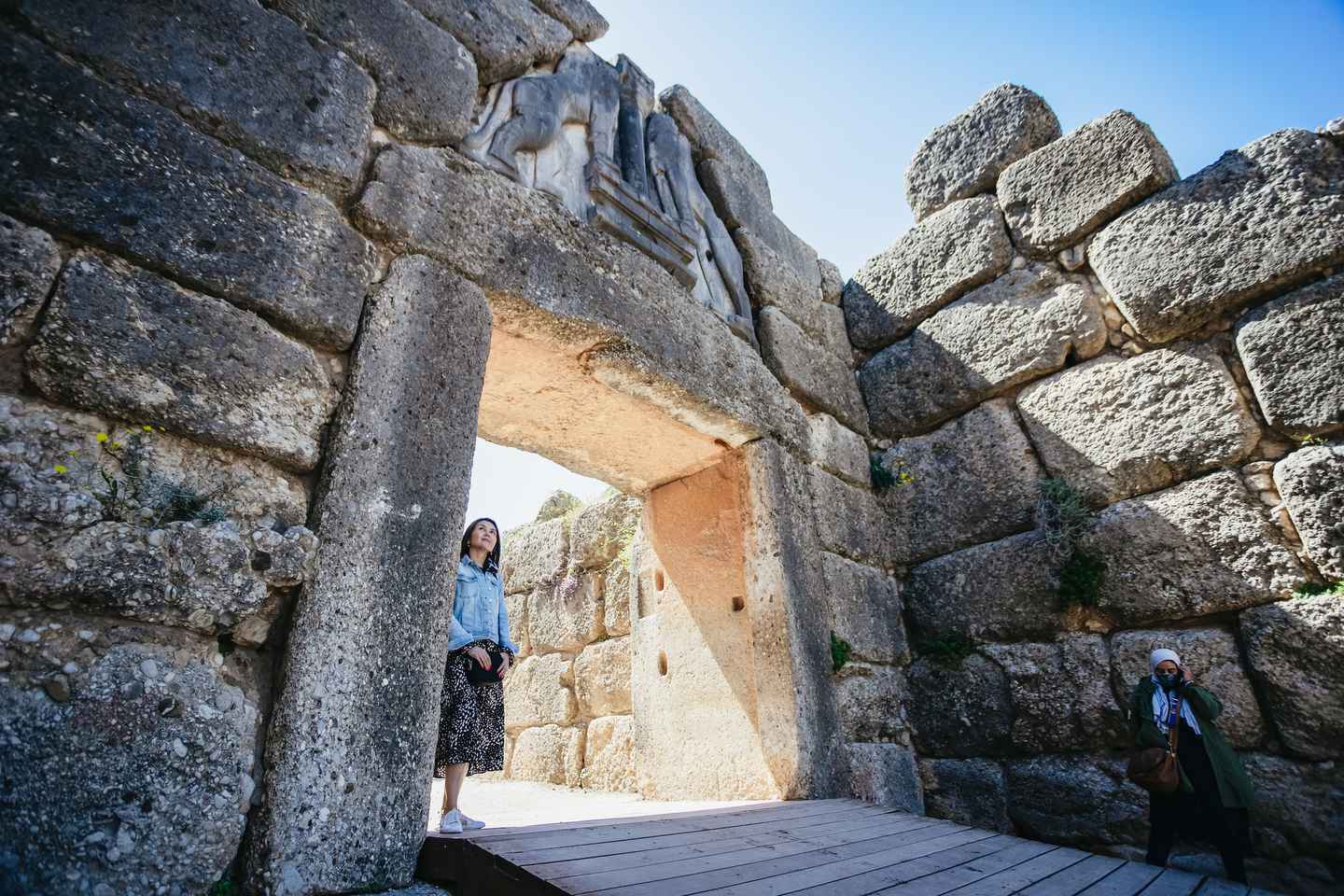 This day-long trip from Athens provides an unforgettable opportunity to explore the ancient city of Mycenae and the small village of Epidaurus. Mycenae was one of the major centres of Greek civilization and is plush with treasures of the ancient world. Mode of travel is by an air-conditioned bus that makes its first stop at Corinth Canal. It is a 3.9-mile (6.27-km) long engineering wonder between the Gulf of Carinth and Aegean sea. It takes you to Mycenae's historic setting for the works of the great poet, Homer. There is also the option to learn about pottery techniques used by ancient Greeks with a visit to their pottery factory. The tour then proceeds to Nauplia, the first capital of modern Greece and continues to make a final stop at the city of Epidaurus to visit the world heritage-listed ancient theatre. A professional guide is available throughout the tour and a three-course lunch is complimentary.
From Athens: Mycenae and Epidaurus Full-Day Tour

Duration: 10 hour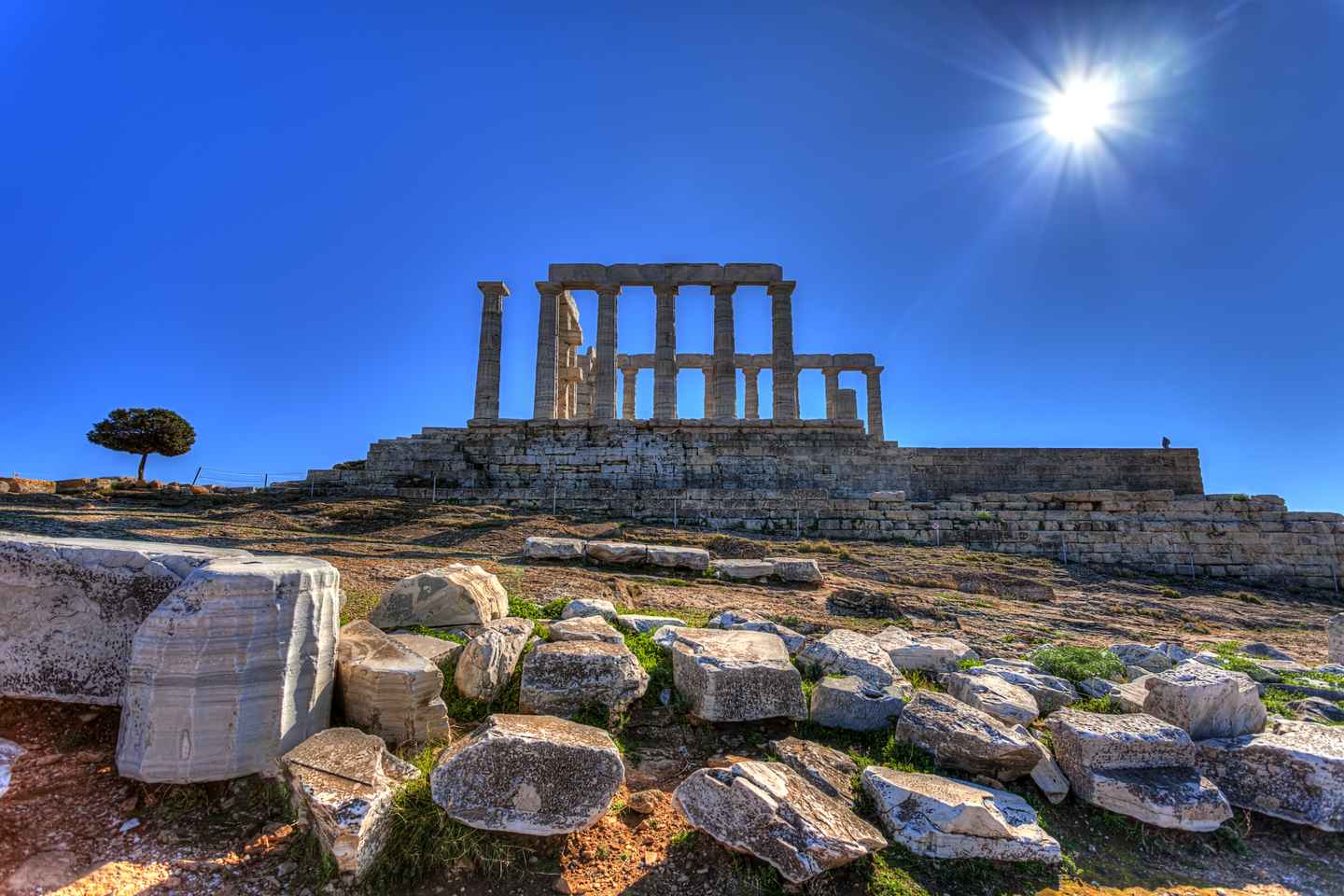 This four-hour-long (half-day) tour from Athens to Cape Sounion, and the temple of Poseidon promises some idyllic views en route. This beautiful drive along the scenic coastal road provides some of the splendid views of the most gorgeous ruins of ancient Greece. Cape Sounion offers majestic beaches with clear blue waters and steep cliffs add to nature's beauty. The Temple of Poseidon is a 5th-century B.C. temple dedicated to the god of sea. It is made of white marble and is a reminder of the great ancient Greek infrastructure. This trip culminates with the drive back to Athens.
From Athens: Temple of Poseidon and Cape Sounion Tour

Duration: 4 hour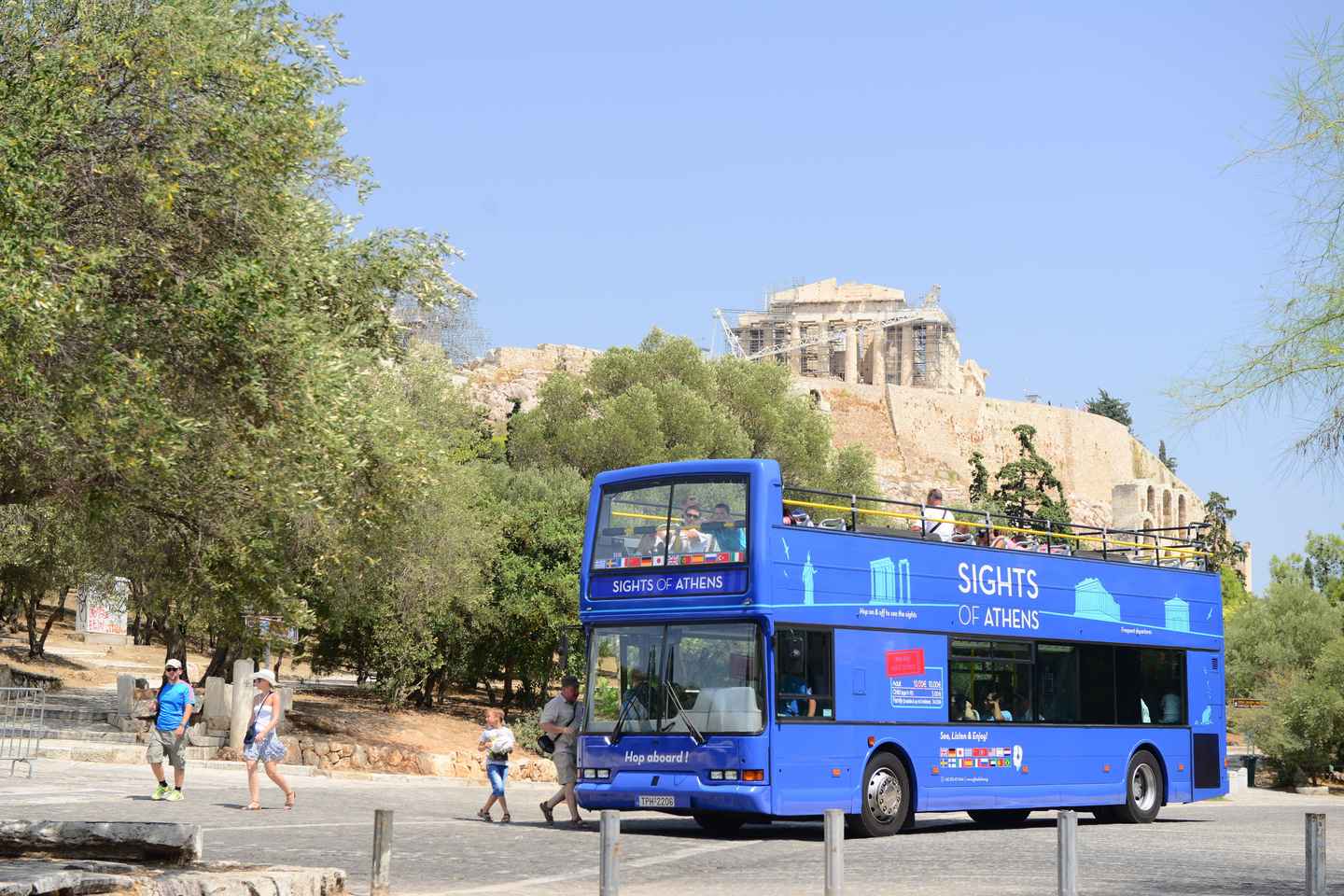 If you would like to explore Athens on your own and at your own pace, then get on the Hop-On Hop-Off bus. The pass is valid for two days from the date of first activation and works on 4 different bus lines [including Athens (Orange Line), Piraeus (Blue Line), Glyfada (Yellow Line), Vouliagmeni (Green Line)]. As the name suggests, you can hop off the bus and then hop back on as many times as you like at any of Athens' number of destinations. Free walking tours take place across Athens and is an economical way to explore this great city. Aboard the buses commentaries are available in 16 different languages. Free WiFi is also available on all buses.
Athens, Piraeus, and Coastline: Blue Hop-On Hop-Off Bus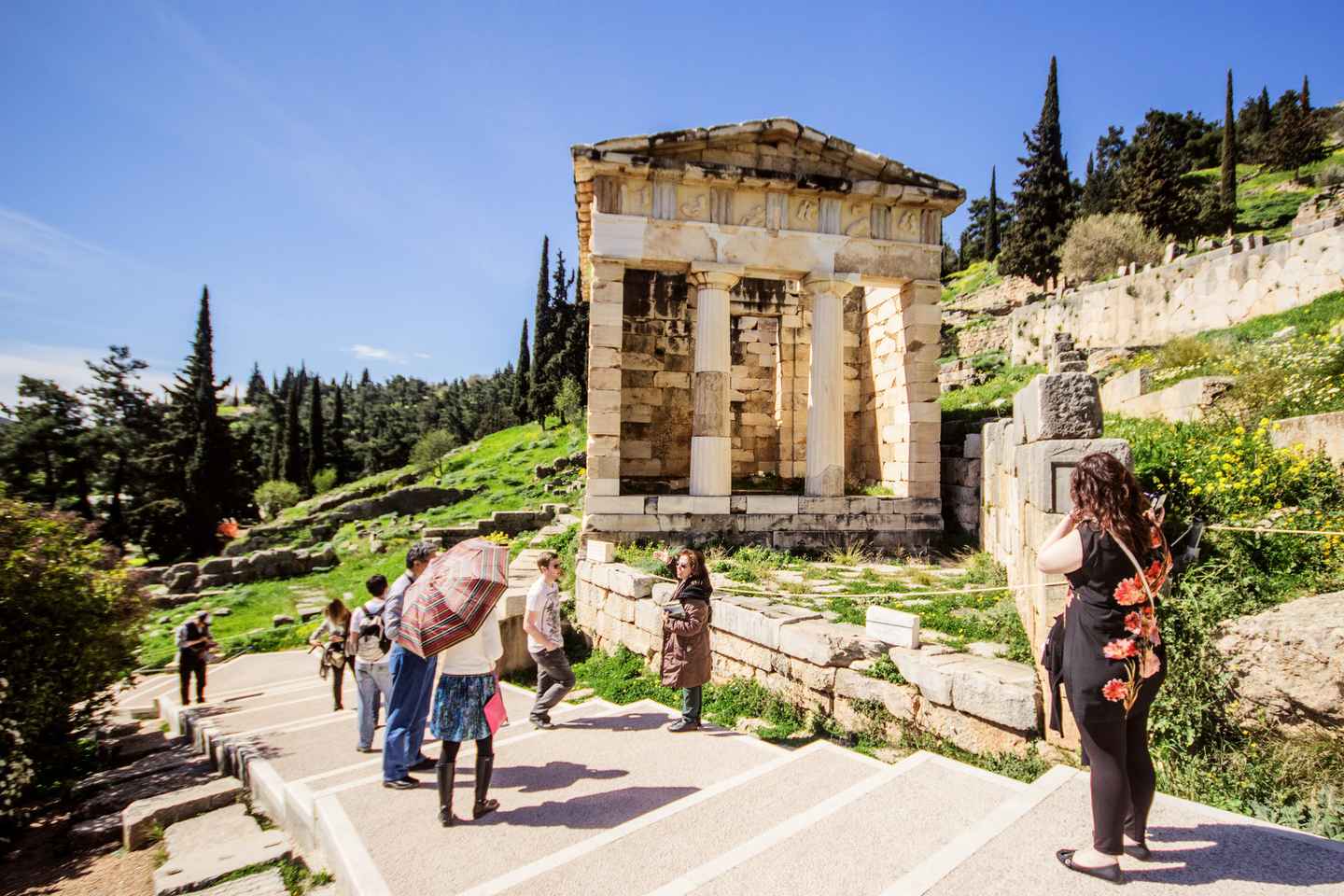 This one-day tour takes you from Athens to Delphi, a town on Mount Parnassus. It is the site of the 4th Century B.C. temple of Apollo. The mountaintop archaeological complex houses remains of the temple and Athena Pronaia Sanctuary as well as an ancient stadium and amphitheatre. The museum of Delphi provides some amazing insights into ancient Greek culture through various artifacts it houses. You get a professional-licensed guide for the trip who shares stories associated with each of these historic sites. The route back to Athens is via the beautiful mountain village of Arachova.
Athens: Delphi Guided Day Trip with Pickup & Optional Lunch

Duration: 10 hour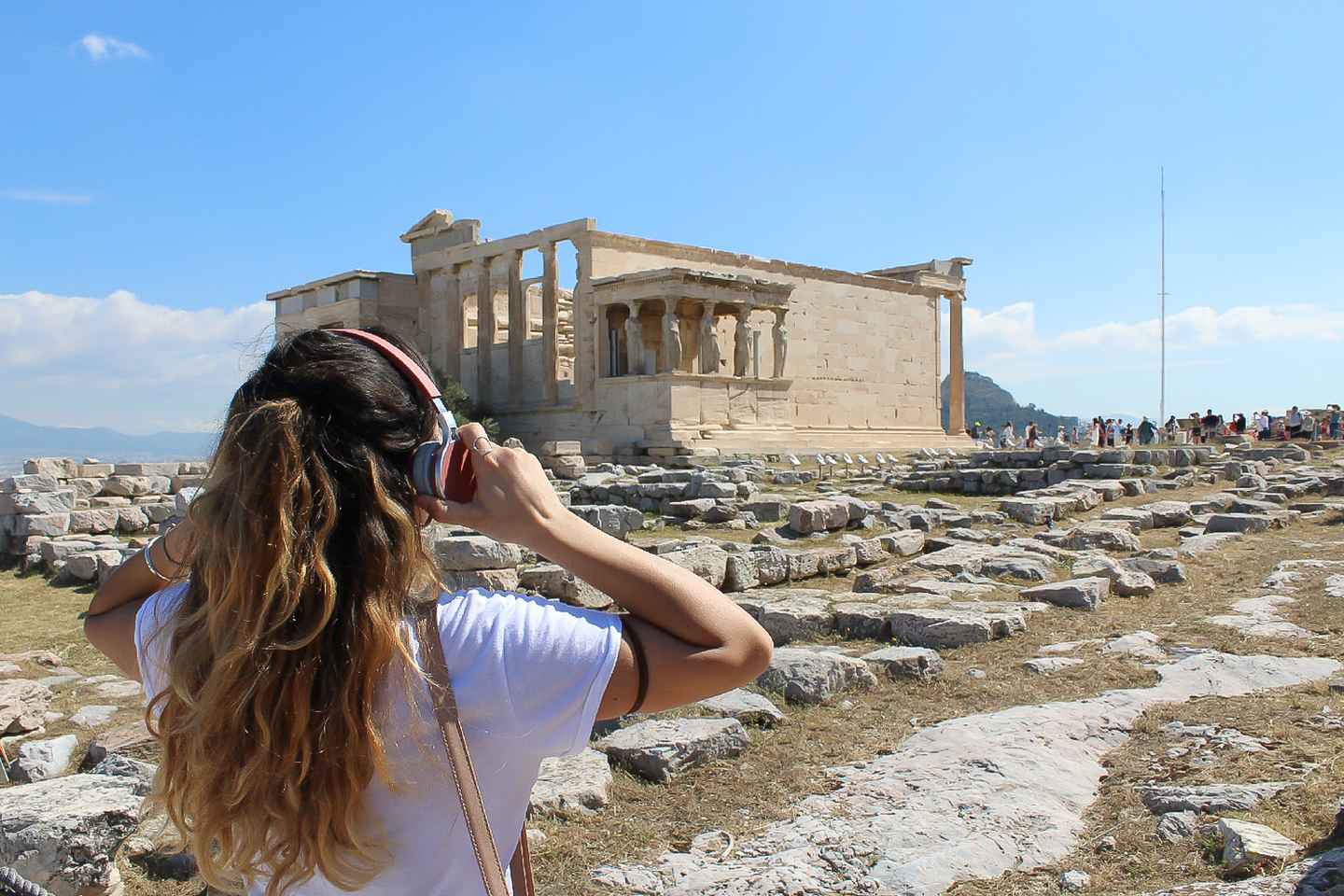 When in Athens, climbing the Acropolis is almost like a ritual! And what clever way can there be to skip the line other than going for this pre-booked entry ticket to the Acropolis Hill that comes with a self-guided digital audio tour. This tour can be downloaded on your smartphone and is a great way to explore the region at your own pace. This self-guided tour begins at the great staircase and is a blend of history, politics, art, religion, and true stories from ancient Athenians. The audio tour can be used repeatedly at any time, either online or offline.
Athens: Acropolis Regular Entry Ticket with Audio Tour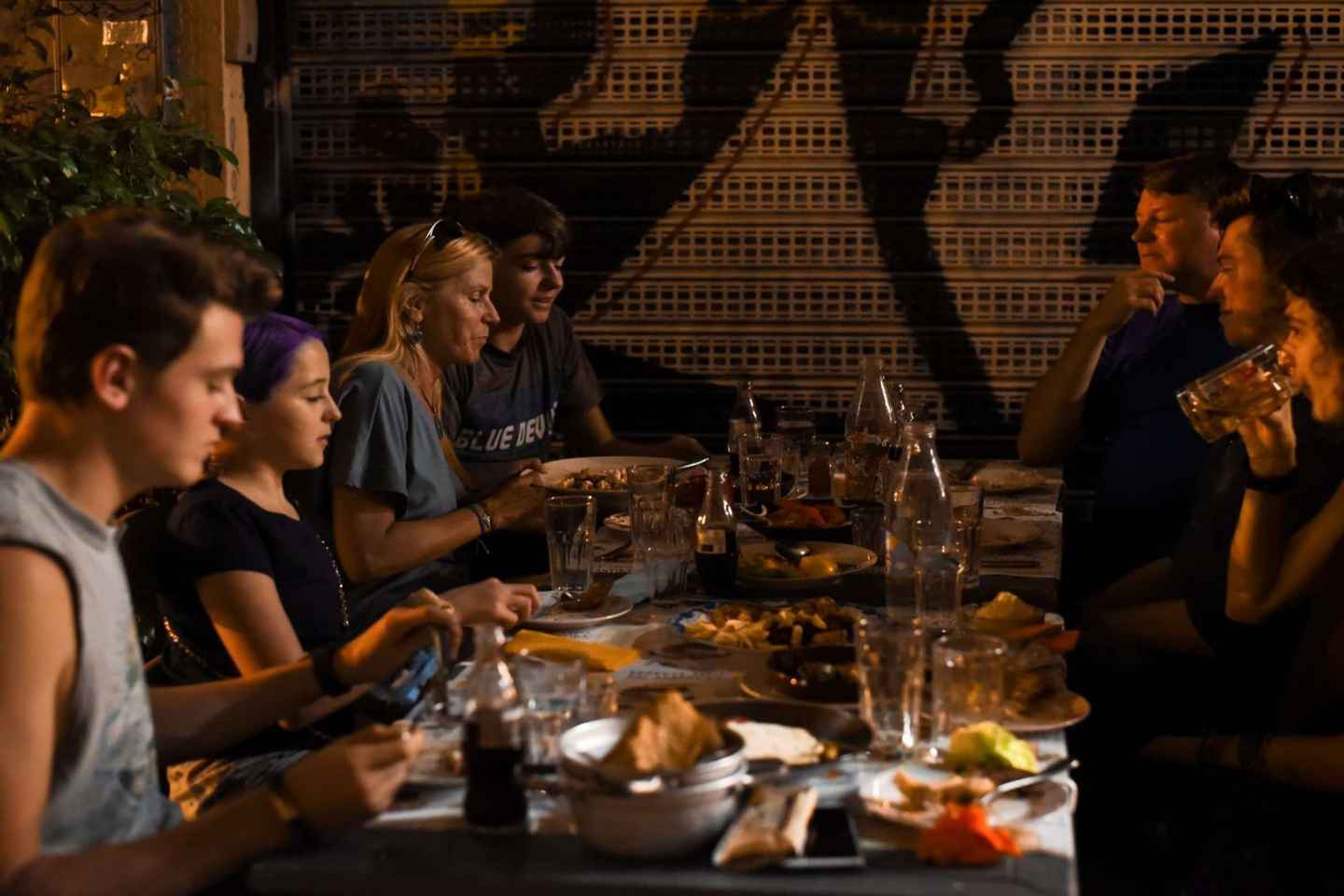 It is a four-hour long evening tour that takes you through the most beautiful areas of Athens. Walking around the streets of Athens after dark and admiring the many ancient monuments in floodlights is an experience in itself. You get to know and hear lots of stories about the ancient Greek legends as you walk along. Shopping in the open-air flea market of Monastiraki and tasting some authentic Greek appetisers in the Psyri neighbourhood all come as a part of the package while on this tour.
Athens: Highlights Evening Walking Tour and Meze Dinner

Duration: 4 hour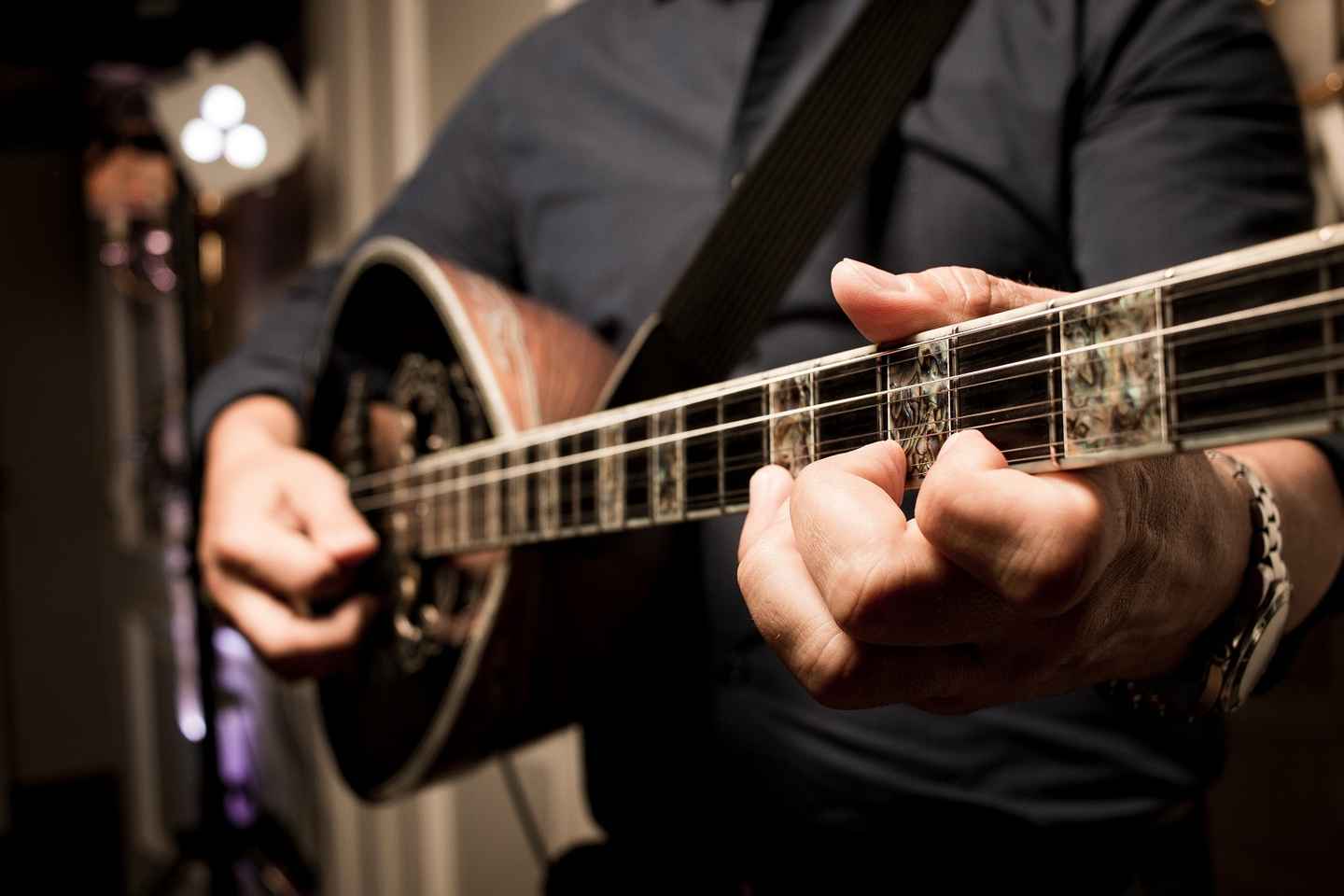 If you are looking for a fun night out while enjoying some great food, dance, and music, this tour is just for you! Lasting approximately three hours, it promises a great evening of Greek dancing and fine local food and wine in the heart of the historic city of Plaka. A pick up from the hotel is provided which takes you to Kalokerinos Taverna. It is one of the oldest restaurants in Athens and is close to the Acropolis. A delicious three-course meal, made using the freshest and most authentic ingredients, is served along with traditional Greek music and folk dance, making it a night to remember for a long time to come!
Greek Dancing in Plaka with 3-Course Meal

Duration: 3 hour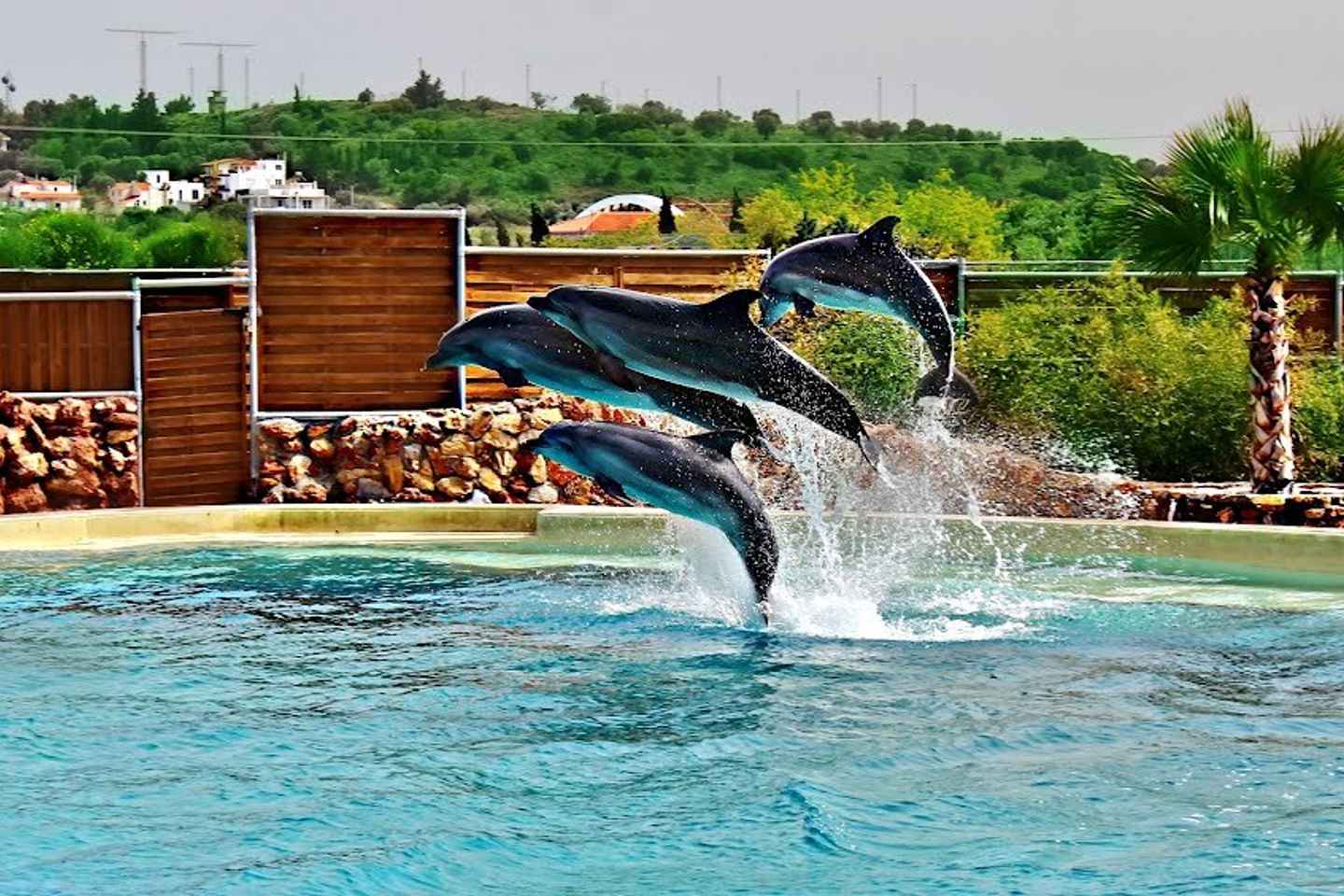 A day at the magnificent Athens zoo will give you a chance to discover more than 2,000 animals belonging to over 300 species. This is one of the best day outings for the whole family where they get to see and appreciate the biodiversity Athens has to offer. Spread over 20 hectares (200000 sq m), a tour of this park will easily take up the entire day. The Attica Zoological Park promotes the understanding of the world and the environment and provides a great learning experience for kids and adults alike. A variety of cafes, kiosks, picnic areas, and playgrounds make for a well-rounded experience.
Athens: Full-Day Attica Athens Zoological Park Ticket
Explore Athens exactly the way you like
Athens, Greece is a place where people can marvel at the great archaeological remains of some of the greatest structures in history. It is also a place of abundant natural beauty with its mountains, hills, and beaches. There are a number of guided tours available to explore this ancient city that will suit any budget or itinerary. So explore Athens exactly the way you want to!
Disclosure: Trip101 selects the listings in our articles independently. Some of the listings in this article contain affiliate links.
Get Trip101 in your inbox
Unsubscribe in one click. See our privacy policy for more information on how we use your data