Near the shores of the famous Red Sea lies Hurghada, in Egypt. It started out as a small fishing village. It was later transformed into a tourist spot by foreign and local investors around the 1980s and became one of the most famous tourist destinations in the area. The town is frequently visited by many snorkeling and diving enthusiasts. If you're up for it, you may want to visit Hurghada yourself and experience firsthand what Egypt has to offer! Fret not, as we're here to share with you our list of the best GetYourGuide tours in Hurghada to make it simpler for you to enjoy your adventure. Let's read on: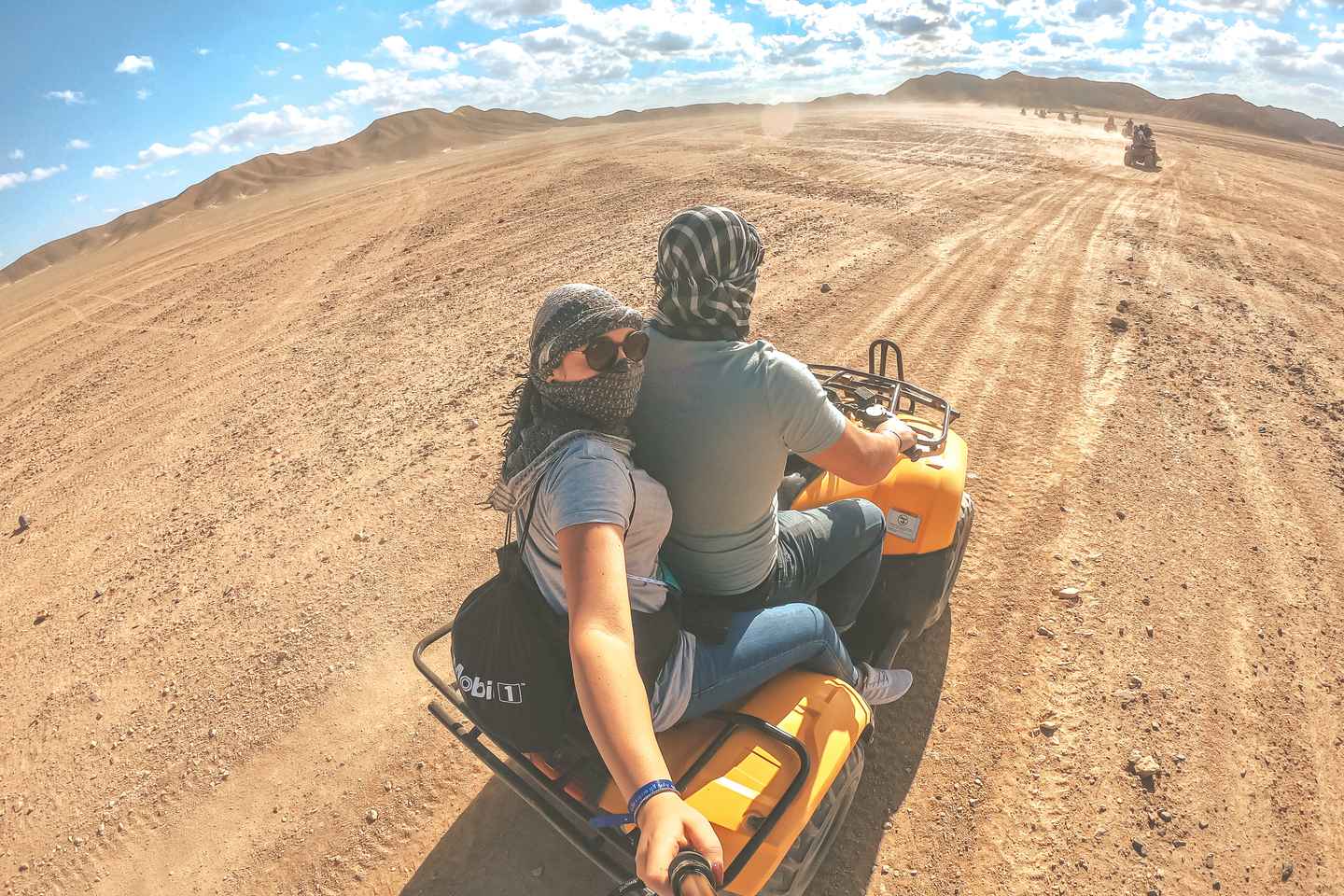 Have you already read the famous Paulo Coelho book, The Alchemist? If yes, then you must be familiar with the main character's journey in the desert, where he met a lot of interesting characters, and where he decided to pursue his Personal Legend. If that scene made you want to experience roaming the desert, then you may want to book a three-hour safari in a paradise of sands. Visit a Bedouin village and pick up a thing or two about their culture, and sip a cup of Bedouin black tea after learning how to drive a quad bike. It's going to be an interesting tour!
Duration: 3.0 hour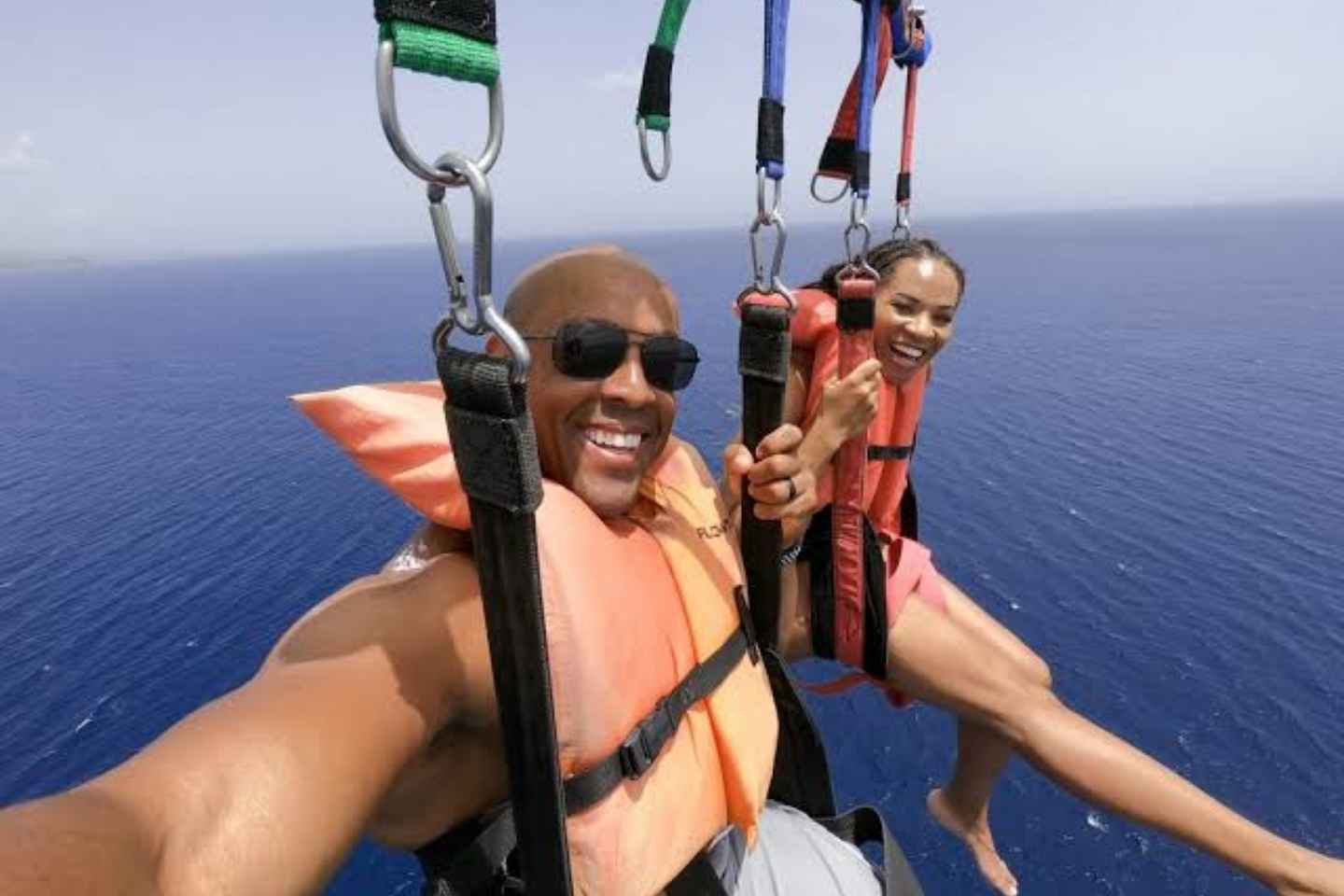 Your visit to Hurghada isn't going to be complete without going on a parasailing adventure! The Red Sea is already an amazing view to marvel at, and if you're given the opportunity to have a look at its beauty from a different perspective, surely you wouldn't want to miss it! Adore the red waters from a bird's perspective for up to 13 minutes at about 50 meters (164 feet). Up to two persons can fly at a time, which is perfect for couples!
Duration: 25.0 minute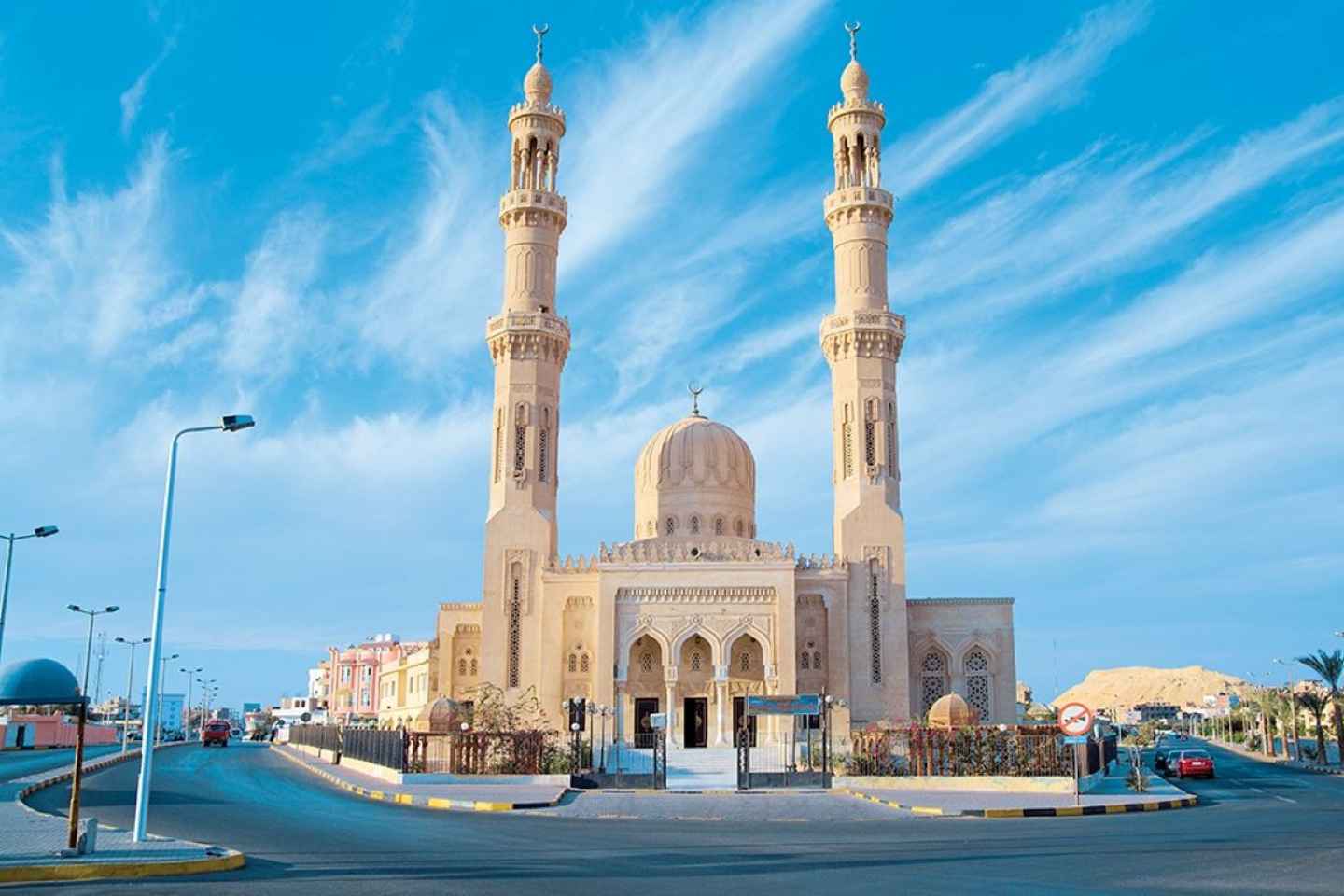 Visit the different parts of Hurghada, and immerse in their culture. Learn how boats are made, the way of life of the local fishermen. Enjoy the best of the old and new worlds, as you'll learn the traditional way of living and the modernized culture in the city. If you're fond of learning different religions and you want to gain more insight about Islam, you may pay the largest mosque in the area a visit. Just be sure to be mindful of the clothes you wear to show respect to the Islam culture. You'll also have the opportunity of being in the oldest Coptic church. The tour ends in a visit to the vegetable and fruit market and maybe buy local fruits you can munch on your way back to your hotel.
Duration: 3.0 hour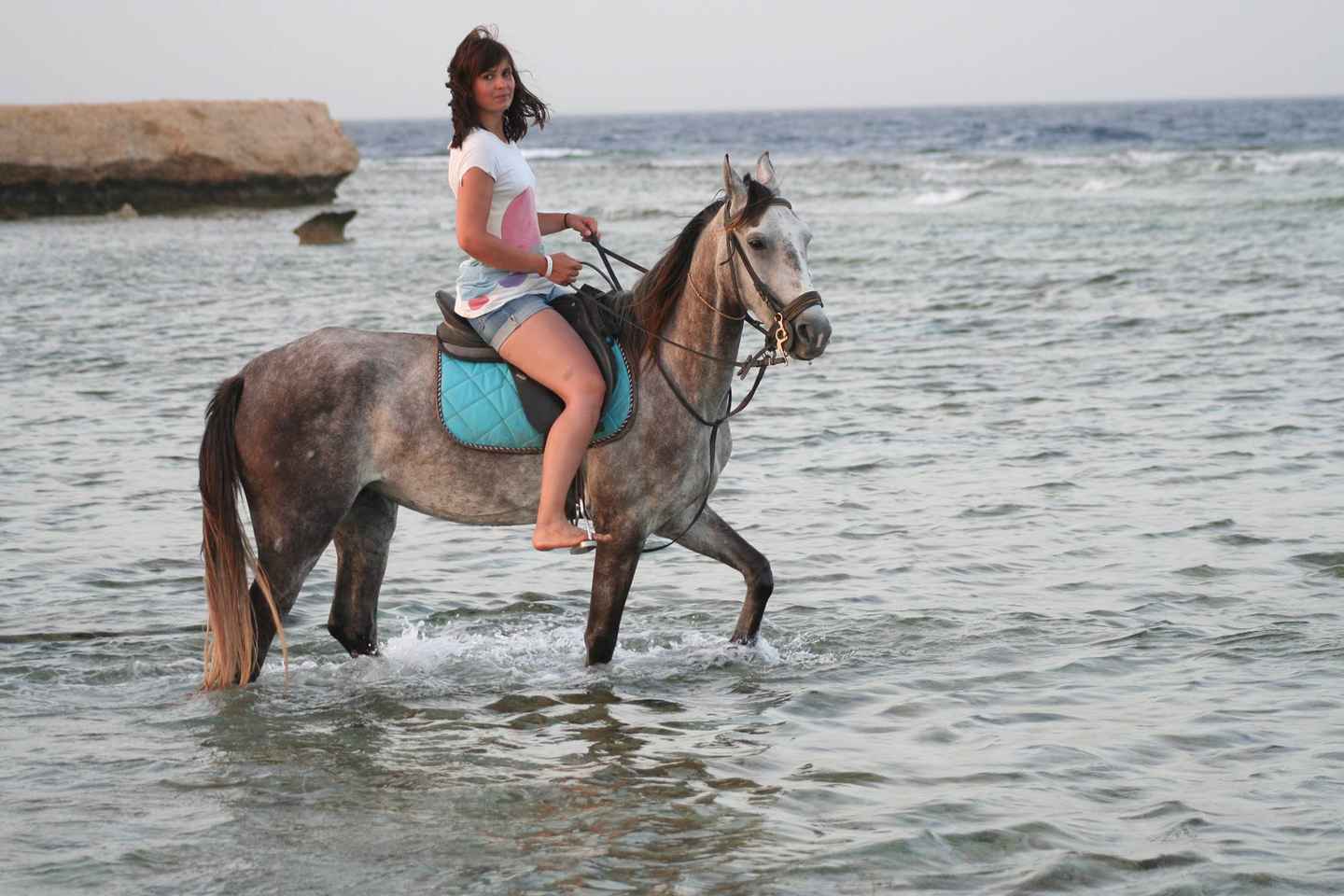 How does riding on a galloping horse in a desert appeal to you? Experience what you would only normally see in the movies here! Ride the finest of horses with your family while learning about Hurghada's horse breeding history. You'll also have a rare chance to ride on a horse in the shores of the Red Sea. Horse trainers will provide you with the safety equipment and instructions on how to ride a horse. Pregnant women are strictly prohibited from riding a horse though for health and safety purposes.
Duration: 3.0 hour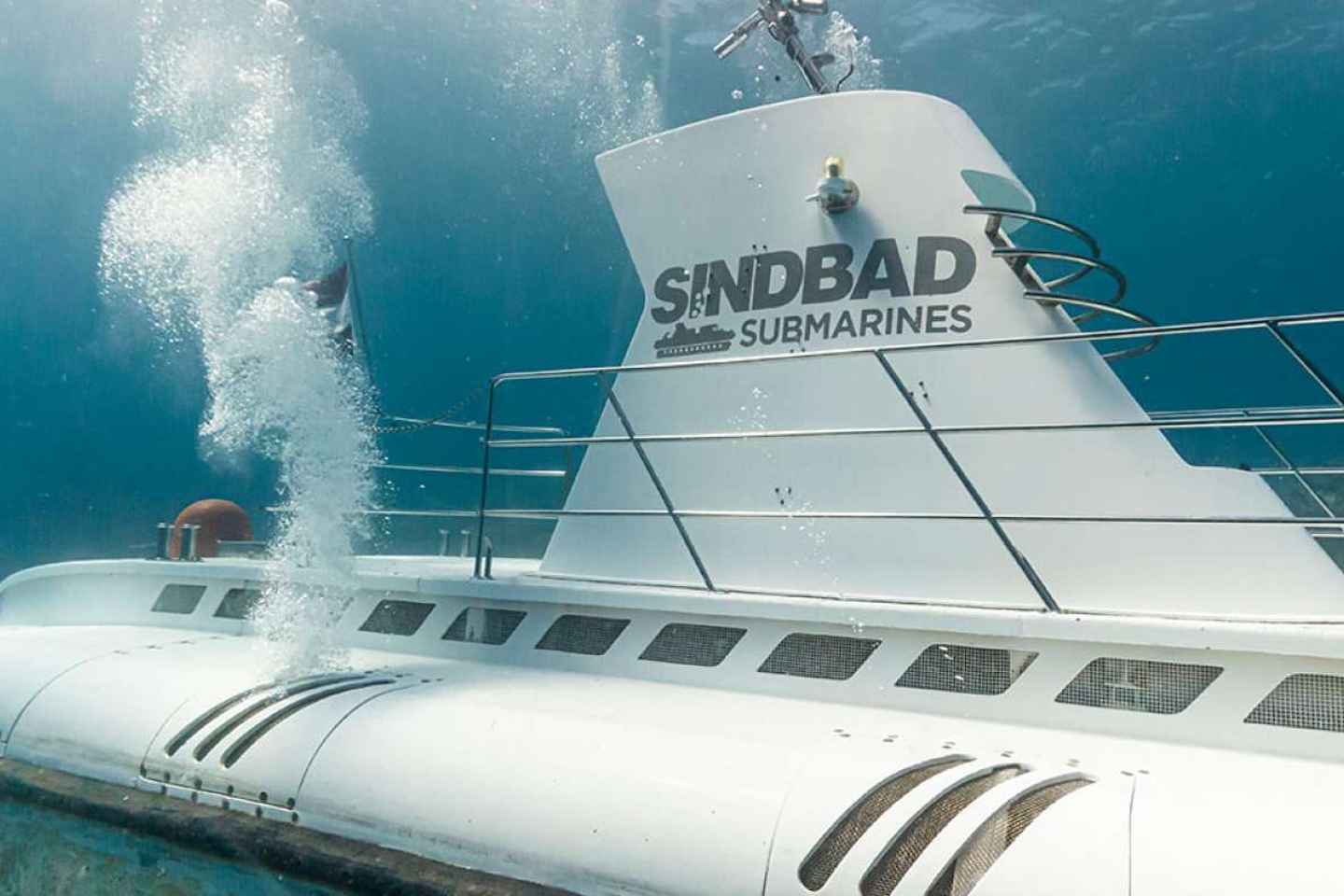 Have you ever been on a submarine tour? Well, here's your chance! Ride Sindbad and let her take you on an underwater expedition! For 50 minutes, you'll learn more about the Red Sea from a local, English-speaking Egyptologist. You will be taken in the depths of the famed sea, witness what lies 72 feet (22 meters) below the surface, and have amazing stories to share when you get back home.
Duration: 3.0 hour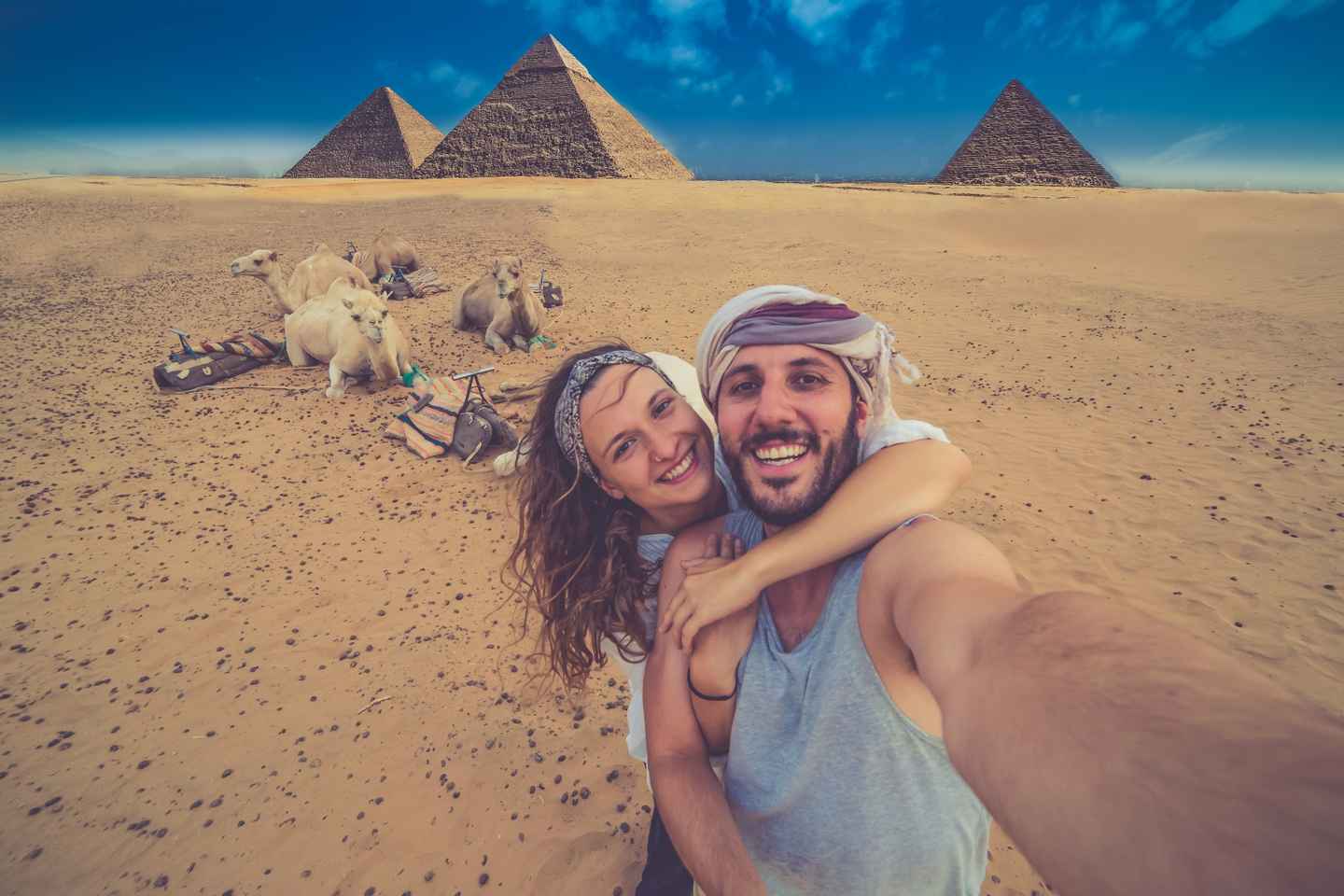 Perhaps the most associated word to Egypt is Pyramids. Since you'll be going to Hurghada, will you pass on the opportunity to see the last of the Seven Wonders of The Ancient World? Go on a full day tour to Cairo and see firsthand how marvelous these ancient architectural wonders. Take a selfie with The Great Sphinx. Ride a camel. Learn more about the Pharaoh's in the Egyptian Museum, and see real-life mummies in the Mummy Room. All these and more await you if you book that full day tour to Cairo and Giza Highlights!
Duration: 16.0 to 1.0 hour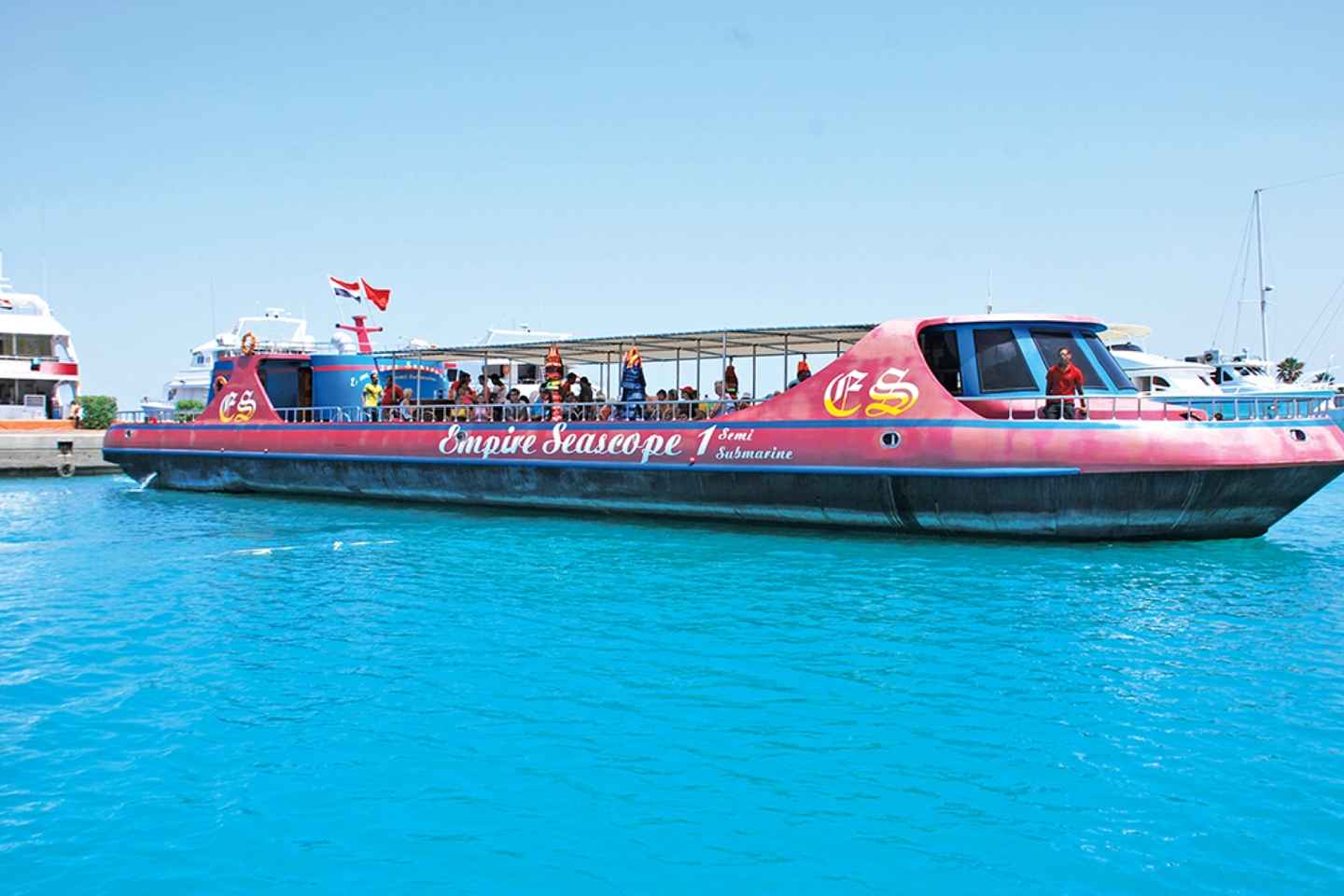 Semi-submarines are designed to get the most of an underwater tour: larger windows. You'll get the chance to see Hurghada's local marine animals. You'll have 40 minutes to make the most out of this tour, so be sure that your smartphone/s have enough battery so you can take your selfie to the next level! What's more, you'll have the opportunity to go snorkeling in the depths of the Red Sea!
Duration: 3.0 hour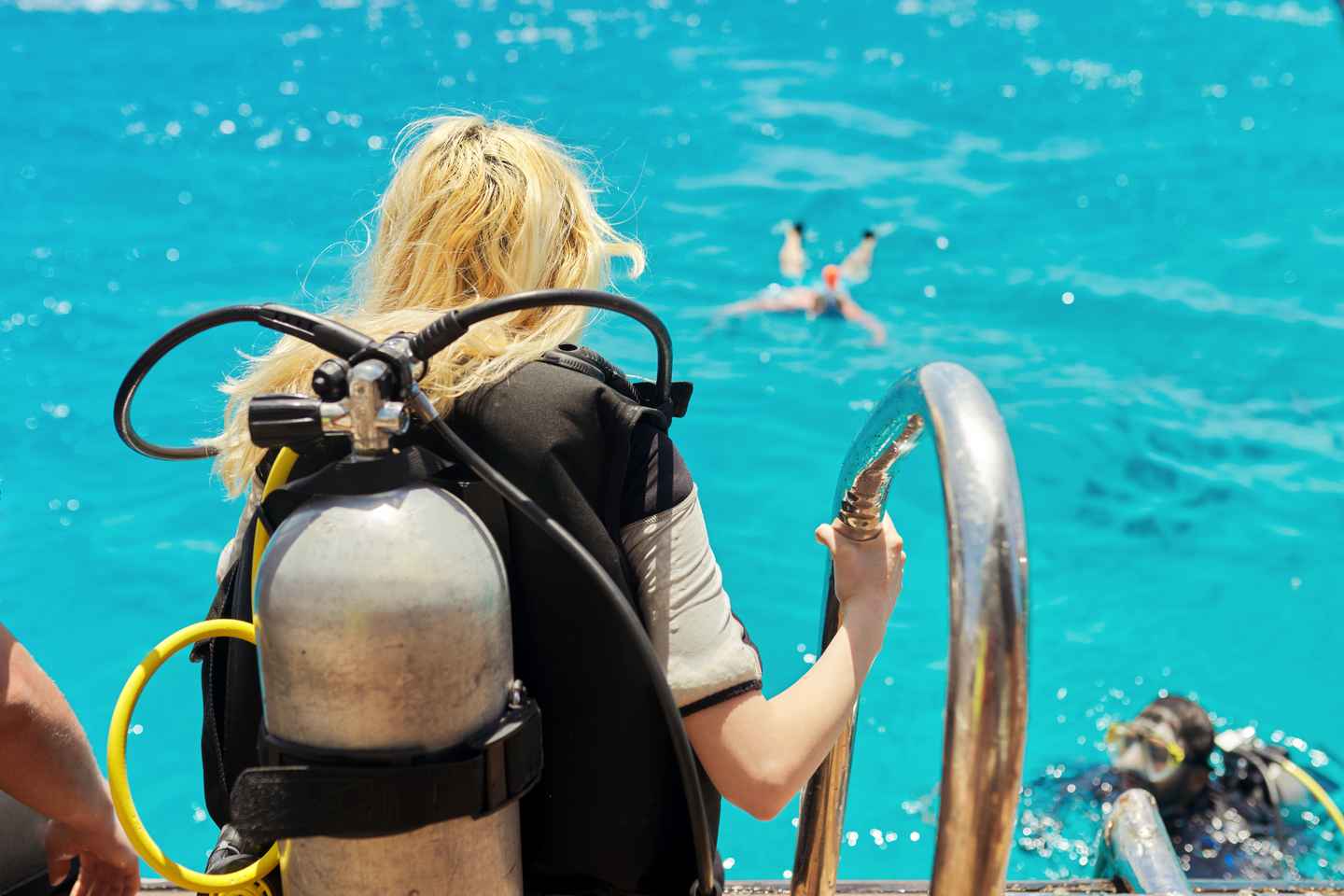 Of all the water diving activities one can have in his or her lifetime, diving in the historical Red Sea could be the most unforgettable. Ready your GoPro camera and take a video of the friendly dolphins, gentle sea turtles, and your swimming with a school of fishes. You'll get to enjoy two different diving sites in this fully-packed six-hour tour!
Duration: 7.0 to 3.0 hour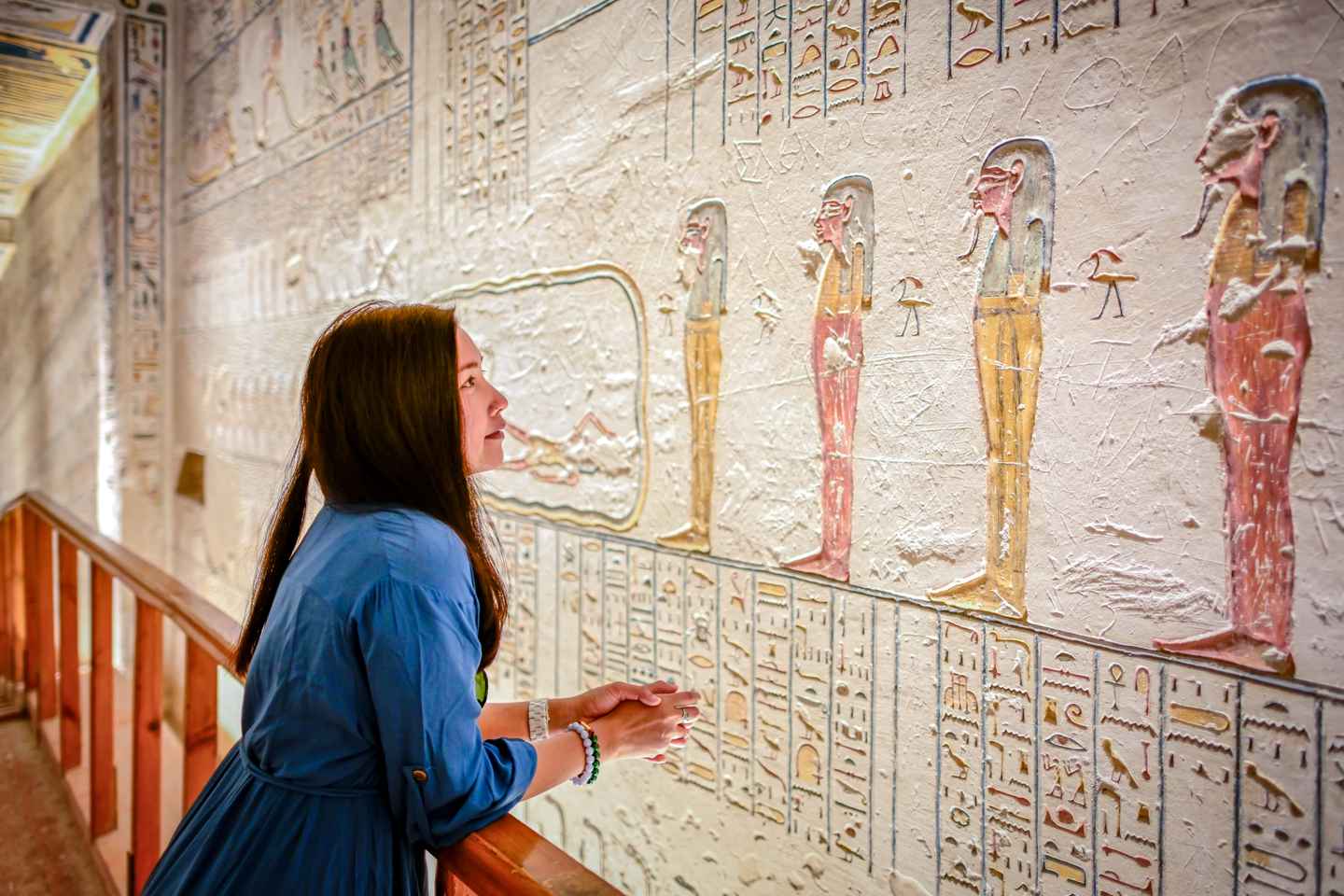 Visit the largest religious temple built by man, the Karnak Temple. Taste the local delicacies in a five-star restaurant in Luxor. Cross the Nile River on a felucca, which is a traditional wooden sailing boat widely used in the Mediterranean Sea, and visit the City of The Dead and several other temples and tourist attractions in the area. This is one fully-packed trip you surely don't want to miss!
Duration: 16.0 hour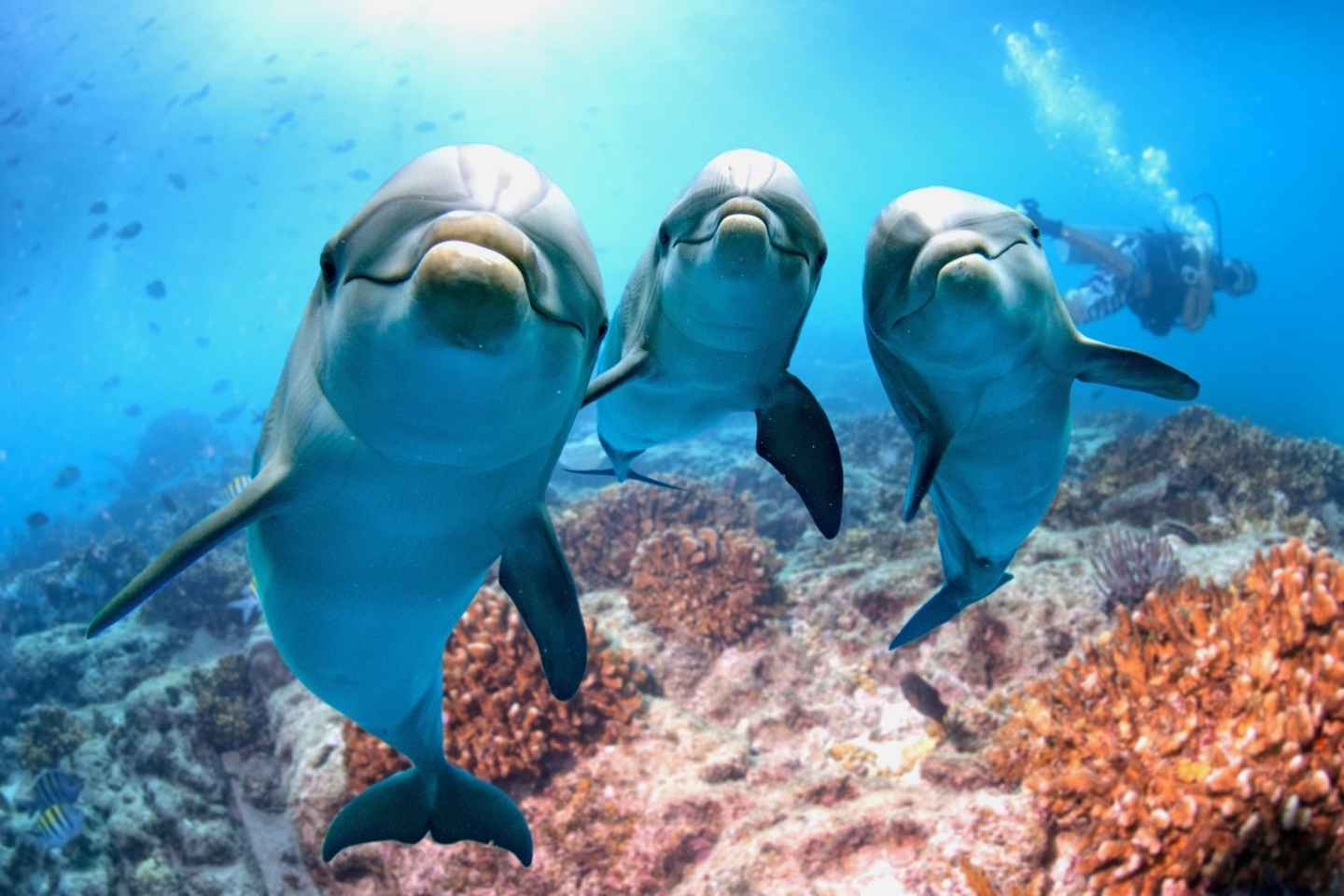 Dolphins are adorable, intelligent and friendly creatures. Who doesn't want to pet one, or swim with a pod of them? How about doing so for nine hours? Yes, nine hours of an awe-inspiring encounter with these lovable sea mammals, and other sea creatures! The boat will stop at several diving spots to maximize the whole tour for the guests. Of course, the crew knows its guests will probably go hungry, so lunch is on them!
Duration: 7.0 hour
Create experiences that will last a lifetime
As the famous writer and philosopher, Paulo Coelho once said: "Certain things in life simply have to be experienced (and never explained)." Nothing can ever substitute real-life experiences. So go for it! Book a tour now. Hurghada's waiting for you.
Disclosure: Trip101 selects the listings in our articles independently. Some of the listings in this article contain affiliate links.
Get Trip101 in your inbox
Unsubscribe in one click. See our Privacy Policy for more information on how we use your data