In the northern Lombardy region of Italy, one will find the trendsetting city of Milan. It's a fashion and financial hub that's renowned for its couture brands, upscale restaurants, and historic landmarks. There's so much to do and see in this stunning city and some of the best ways to explore it are with the many available tours. These include a private food tasting tour in the trendy Brera district, a self-guided through the legendary San Siro Stadium, and a luxury cruise at the picturesque Lake Como. Check out our amazing list of GetYourGuide tours in Milan, Italy, and plan your upcoming trip accordingly.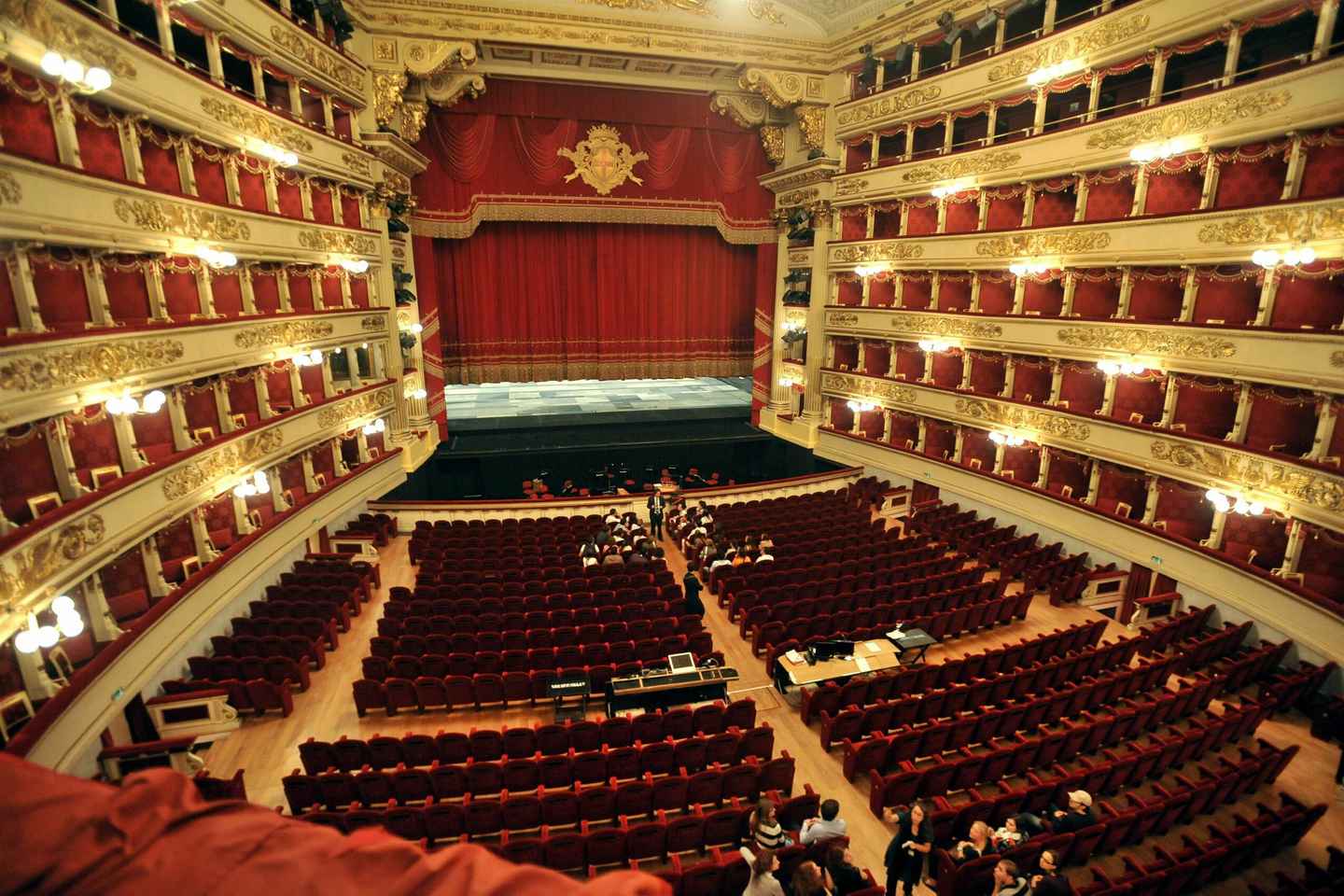 Milan is renowned for its rich musical heritage. That's why it's worth your while to explore this side of the city by partaking in this hour-long tour. The tour will take you through Milan's La Scala Theater and Museum, where you'll learn about luminaries like Barenboim, Toscanini, and Verdi. There's a collection of interesting busts, costumes, instruments, and paintings that will impress aficionados and history buffs. You'll also have an opportunity to admire the theater's neoclassical interiors and impressive chandelier.
Milan: La Scala Museum and Theater Tour

Duration: 1 hour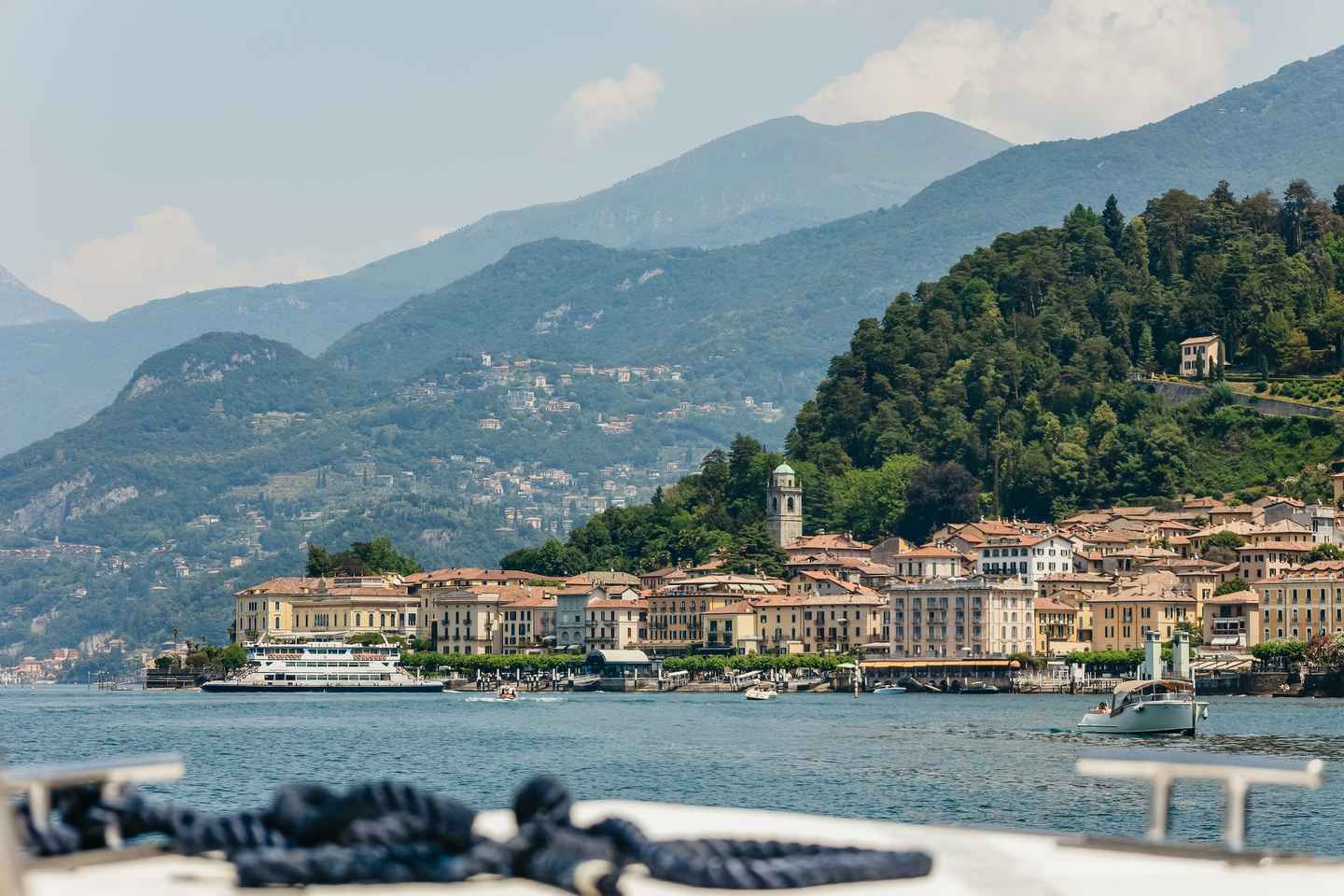 If you have a day to spare during your Milan trip, then you shouldn't miss out on this comprehensive walking tour and lake cruise. The entire tour last approximately 10.5 hours and starts off in Como's town center, continuing with a luxury cruise through the three branches of Lake Como. You'll also visit two nearby picturesque villages, namely Bellagio and Varenna, and walk their rustic cobblestone streets. A professional guide that speaks English and Spanish will accompany you throughout the tour.
From Milan: Lake Como, Bellagio, and Varenna Day Tour

Duration: 10 hour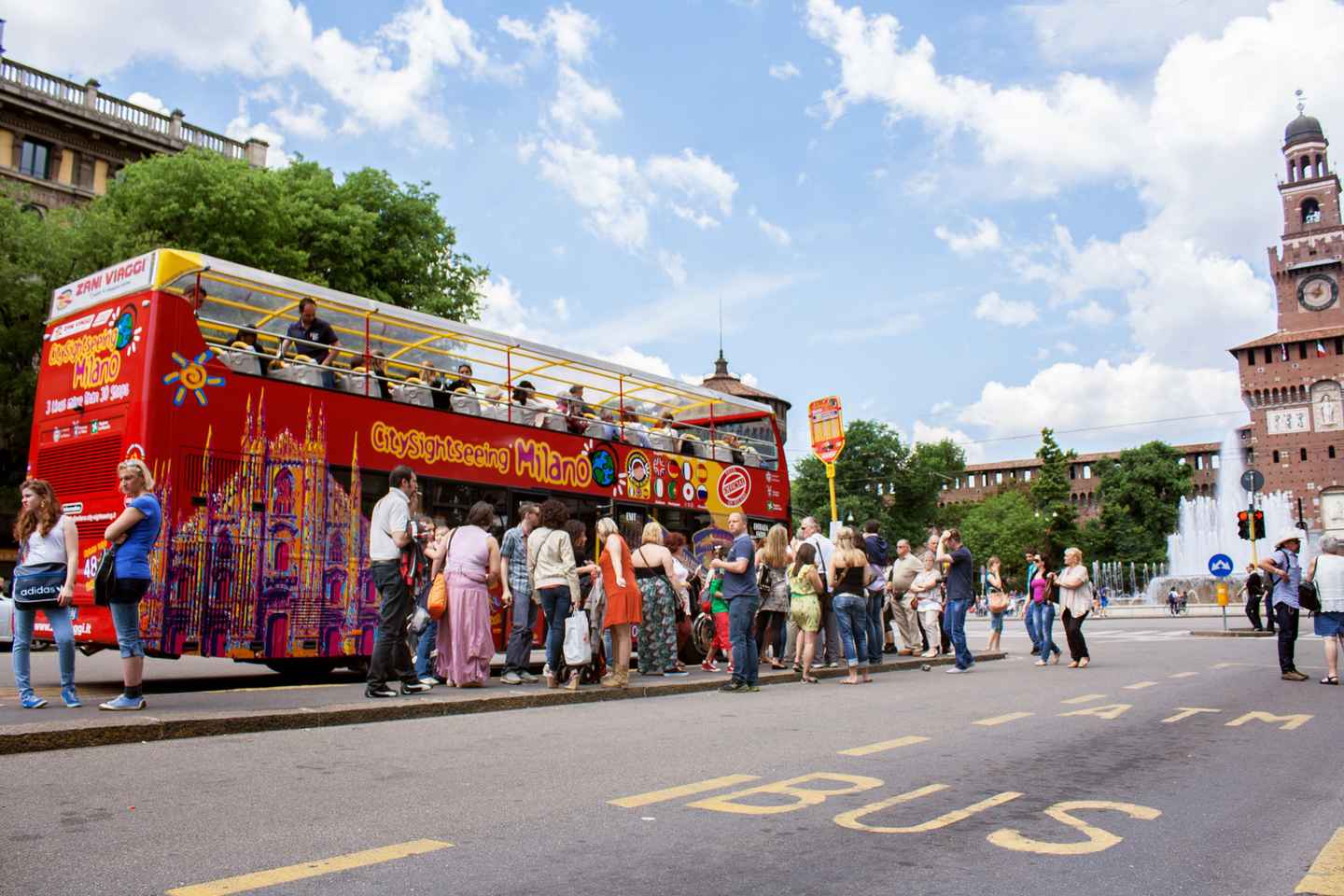 One of the best ways to view Milan is on this exciting bus tour. You can hop on and off at various stops to admire the city's landmarks close up. The tour features three distinctive loops that last approximately 45 minutes and there are audio guides on-board in eight different languages. These loops pass by popular destinations, such as Brera, Buonarroti, Castello, Corso Magenta, Duomo, Palazzo Lombardia, Stazione Centrale, Pagano, and Parco Sempione.
Milan: 1, 2, or 3-Day Hop-On Hop-Off Bus Ticket

Duration: 2 day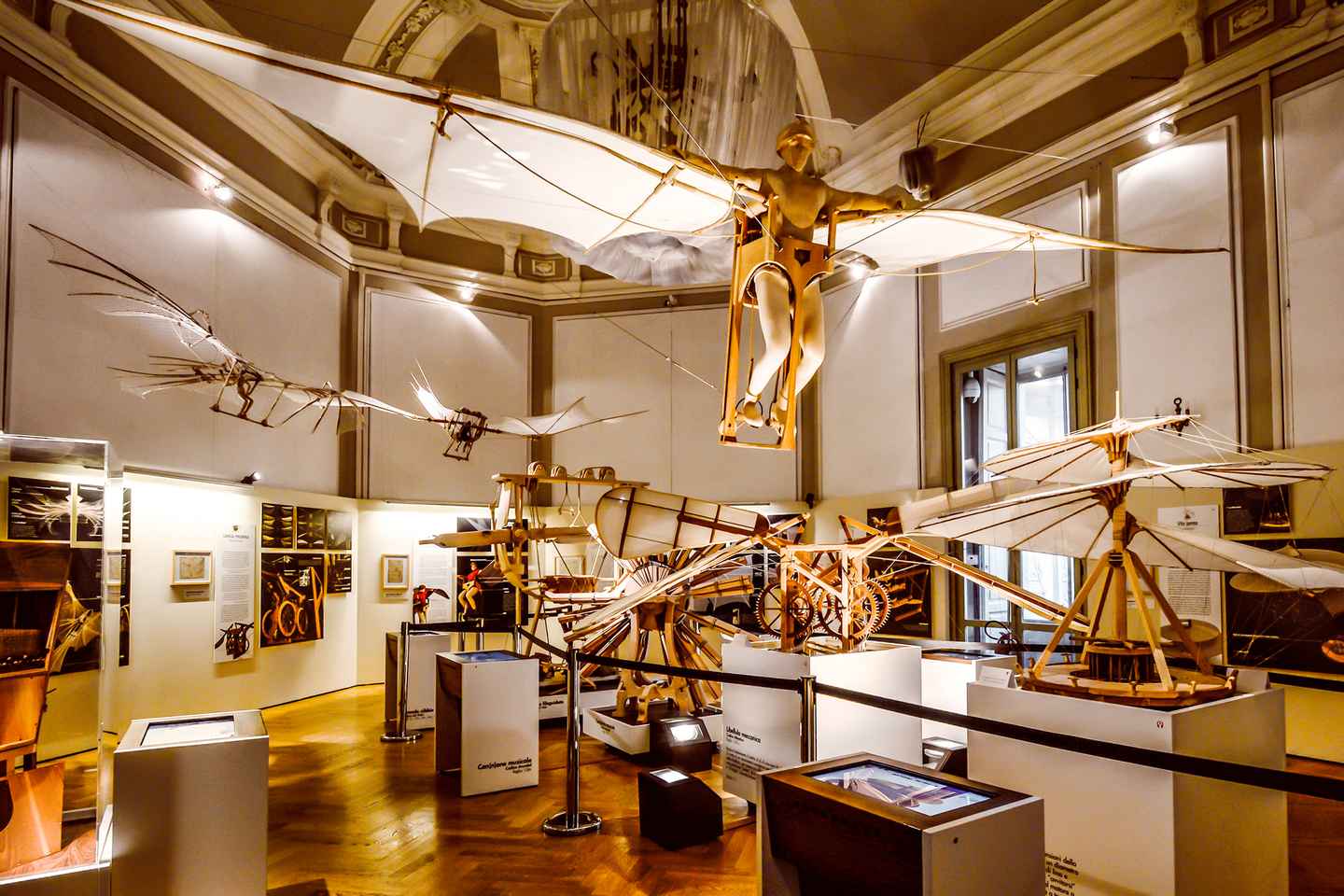 It's no secret that Leonard da Vinci was a genius and a figure that truly defined the Italian Renaissance era. Fortunately, this interactive exhibition allows visitors to admire and learn about Leonardo's various inventions, machines, and manuscripts. There's also a digital restoration of Leonard da Vinci's famous "Last Supper" painting that should impress most art aficionados. Kids will love the exhibitions due to their fantastical nature and there's an audio guide in languages such as Chinese, English, French, German, Italian, Portuguese, Russian, and Spanish.
Milan: Leonardo3 The World of Leonardo Museum Entry Ticket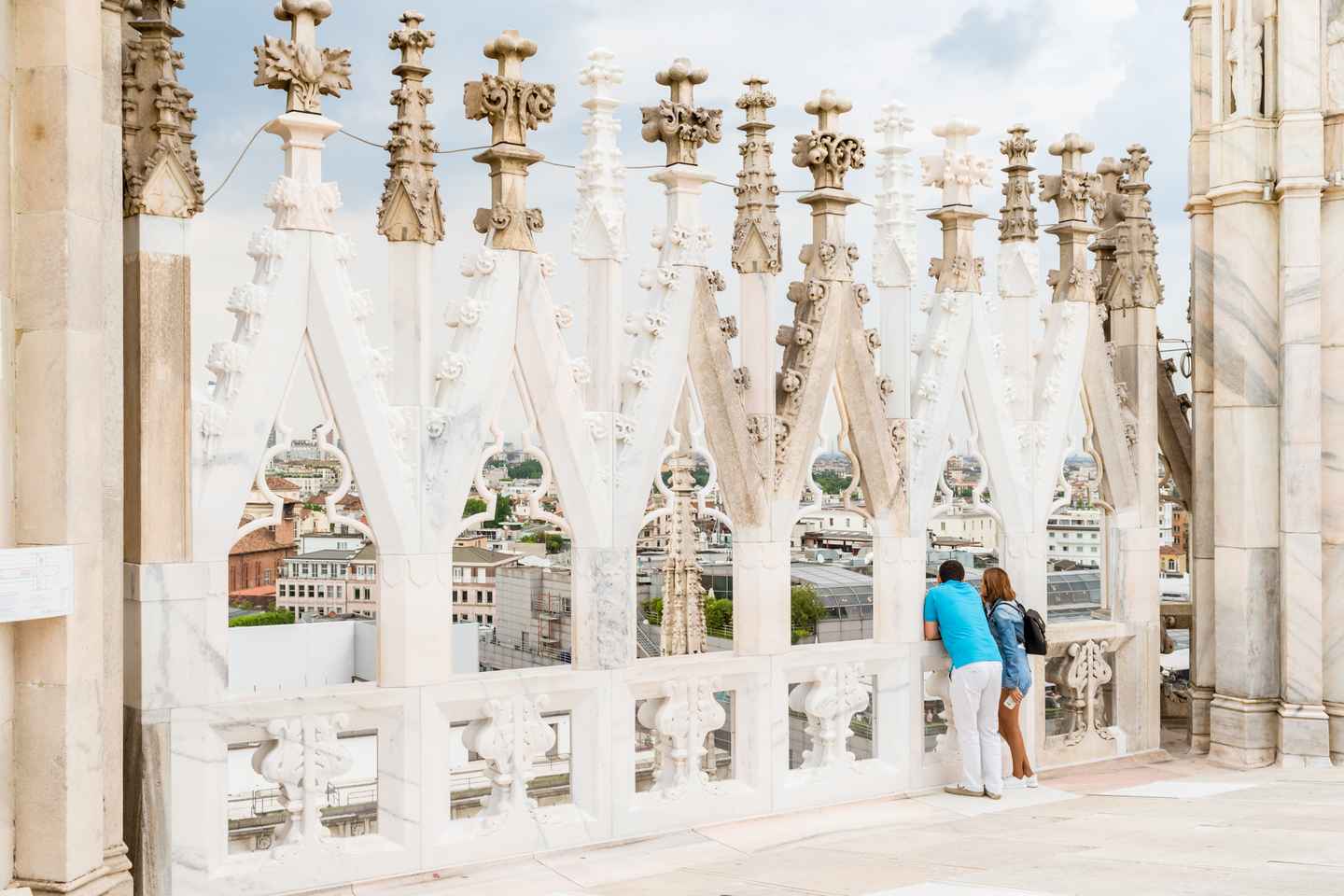 Milan Duomo is striking and one of Europe's largest cathedrals. It's also one of Milan's most popular landmarks and features elevated terraces which allow visitors to enjoy panoramic views of the city. And, on a clear day, you'll even be able to see the Apennine Mountains. Keep in mind that renovation often takes place here and access to the entire terrace may not always be possible.
Milan Cathedral: Rooftop Terraces Ticket (No Church Access)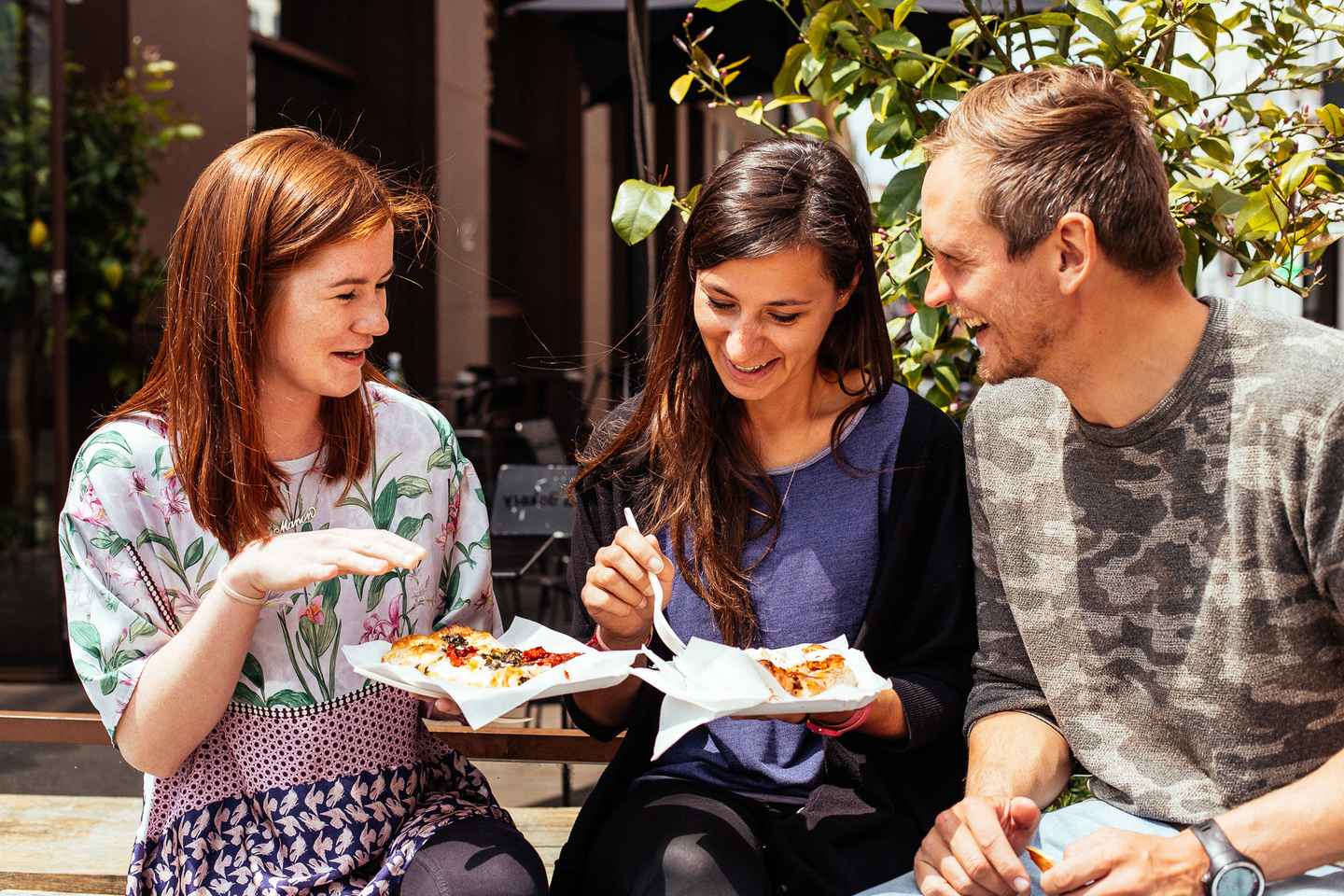 Make your visit to Milan a memorable one by partaking in this private tasting tour. You'll have your very own guide who speaks English and Italian and who will reveal the city's culinary treats. The tour lasts for approximately three hours and you'll meet local artisans and food producers and pay a visit to the trendsetting Brera district. Tour participants will have an opportunity to sample tasty snacks, cold meats, and an alcoholic or non-alcoholic beverage.
Milan: Favorite Foods Private Tasting Tour

Duration: 2 hour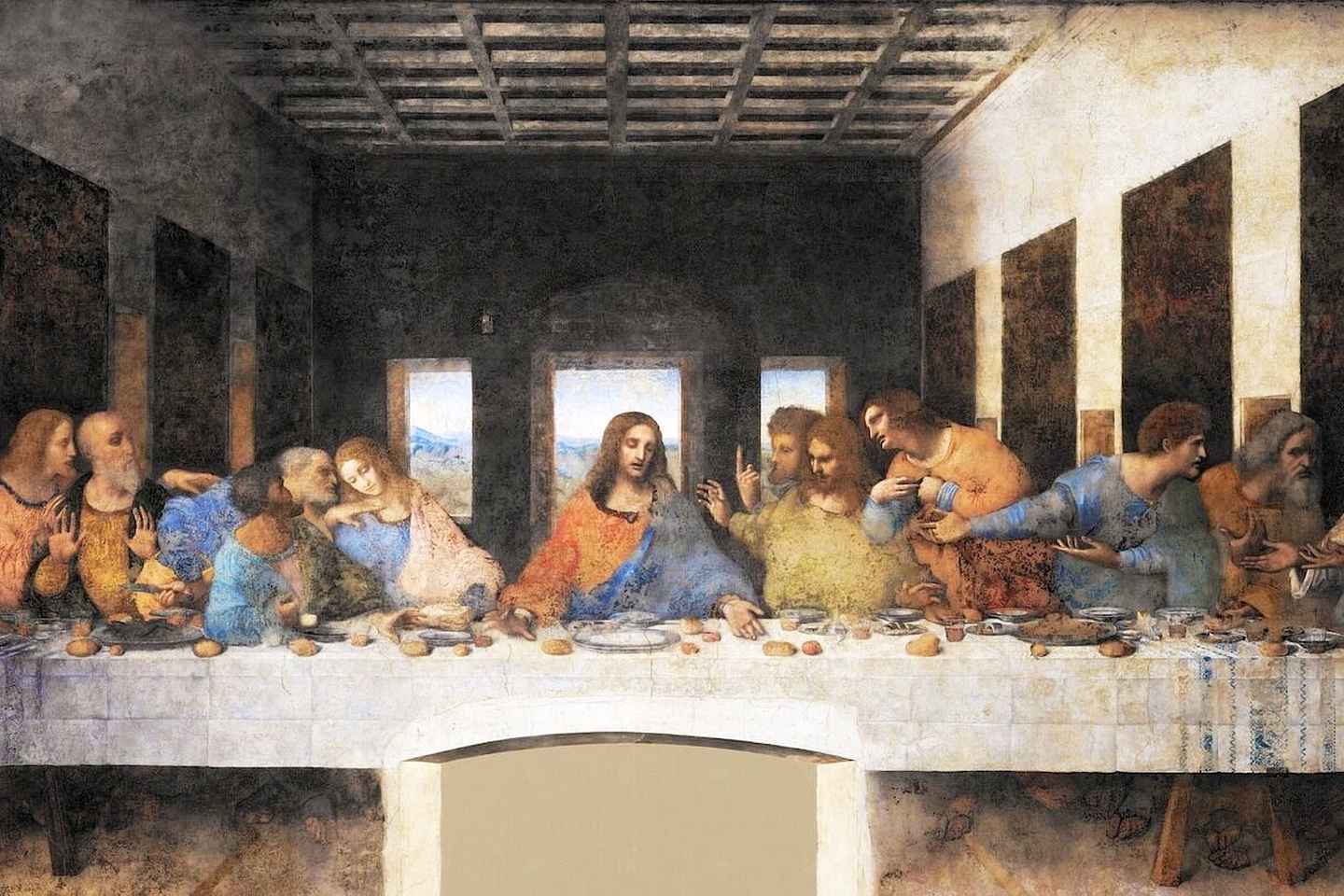 No trip to Milan would be complete without visiting the popular UNESCO World Heritage site, the Church of Santa Maria delle Grazie, and the Refectory. This guided tour focuses on one of the gems inside the monastery, namely Leonardo da Vinci's stunning "Last Supper." A knowledgeable tour guide that speaks English will explain in detail Leonard da Vinci's techniques and a few interesting facts about his masterpiece.
Milan: Da Vinci's Last Supper Guided Tour

Duration: 1 hour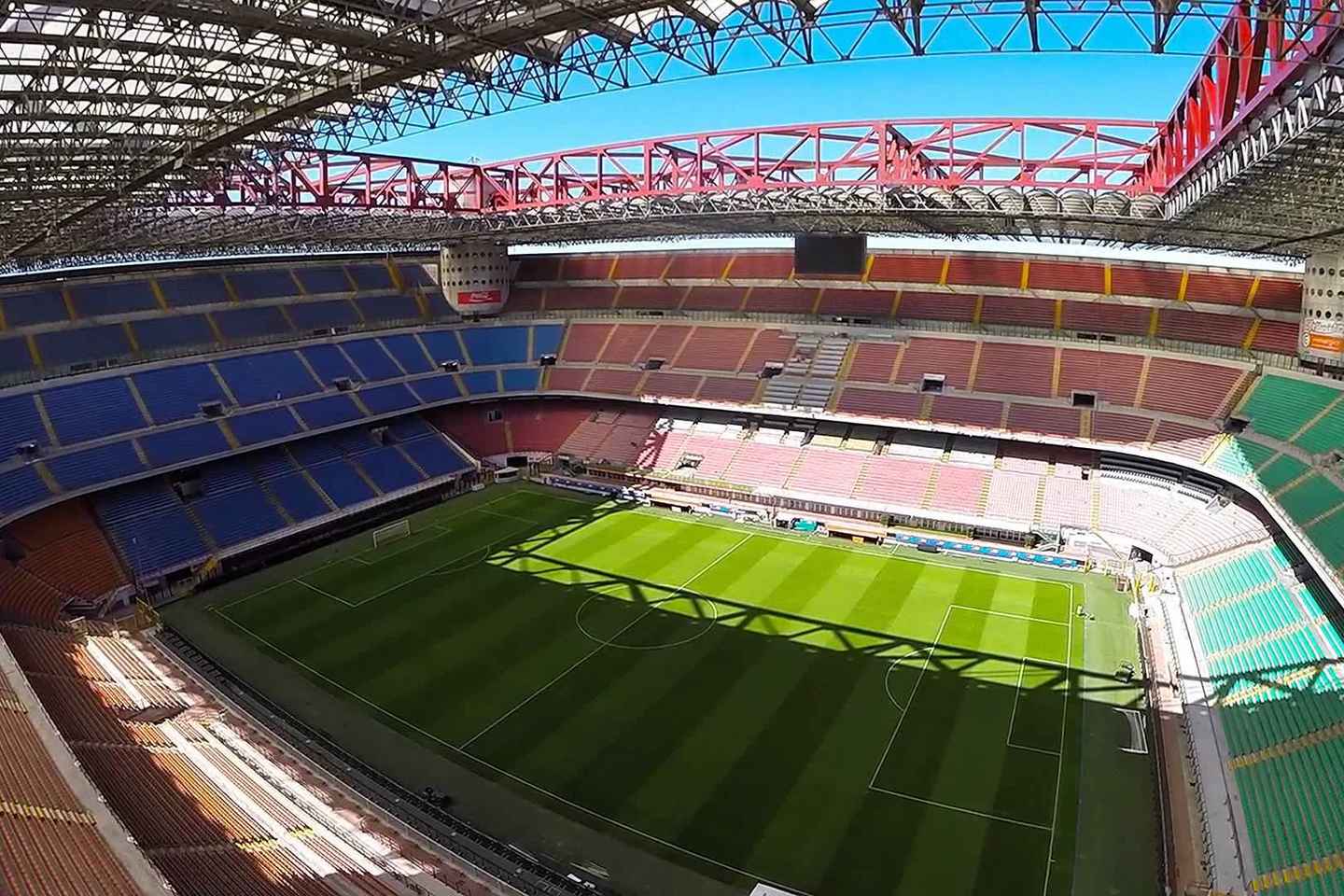 If you're a football fan, then you're going to have a blast in Milan. After all, this is the city that's home to legendary football clubs and the famous San Siro Stadium. This is a self-guided tour, on which you'll have an opportunity to walk across the stadium's stands, visit its changing rooms, and enter the Tunnel of Champions. Furthermore, there are trophies on display won by Milan's clubs during its long and illustrious history. Apart from the stadium, you'll get the chance to visit the San Siro Museum and learn more about the team's history.
Milan: San Siro Stadium and Museum Self-Guided Tour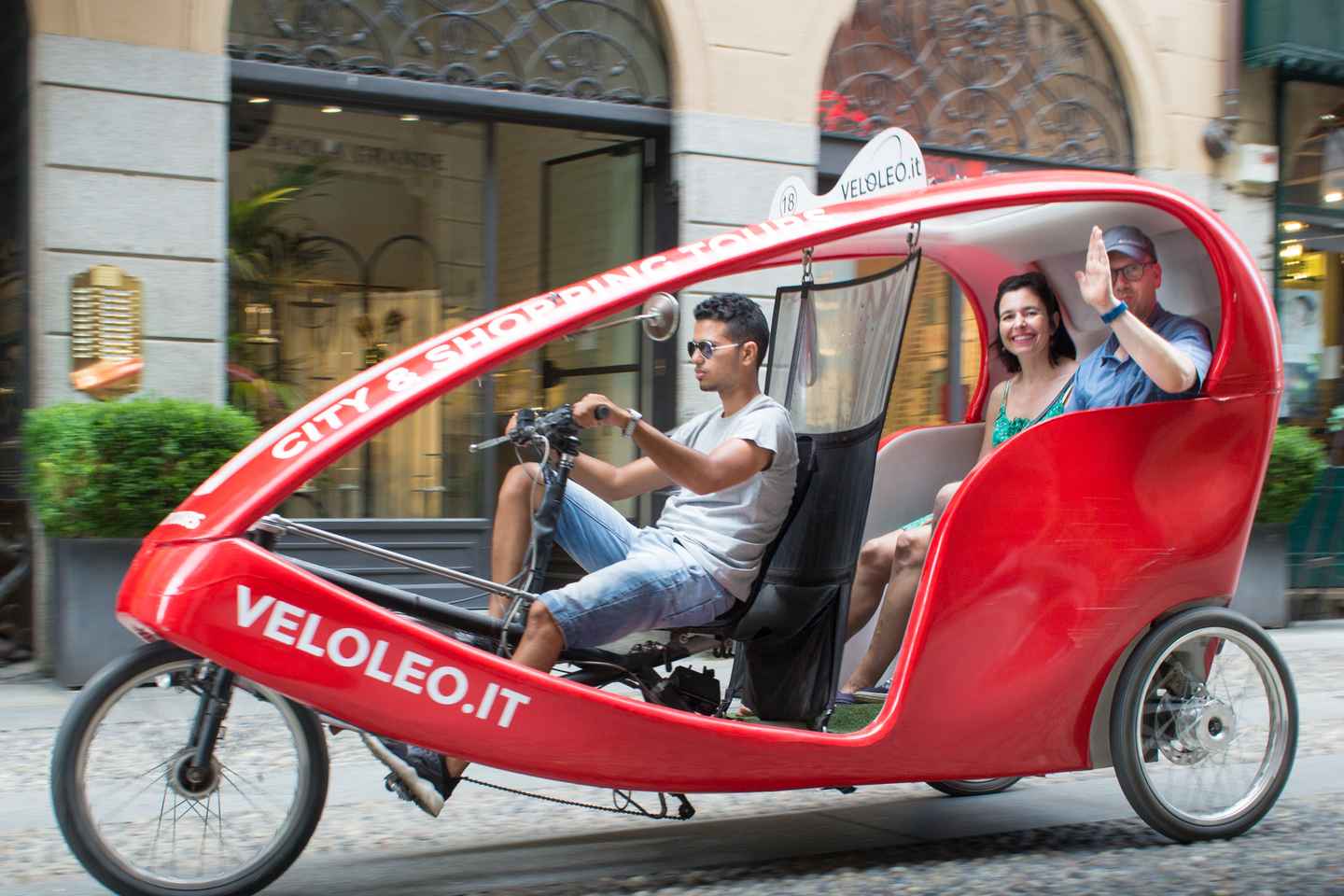 There's no denying that Milan is an incredibly picturesque city with a ton of landmarks that are worth exploring. If your time is limited or you'd prefer to get around in an eco-friendly manner, then consider this rickshaw tour. The rickshaw driver will take you to popular destinations, such the Arch of Peace and Brance Tower, Brera, La Scala Opera House Square, Mercanti Square, Sempione Park, and Santa Maria Delle Grazie Church. Moreover, you can decide how long or little you'd like to stay at each of these during the tour's duration.
Milan: 2-Hour Rickshaw Sightseeing Tour

Duration: 2 hour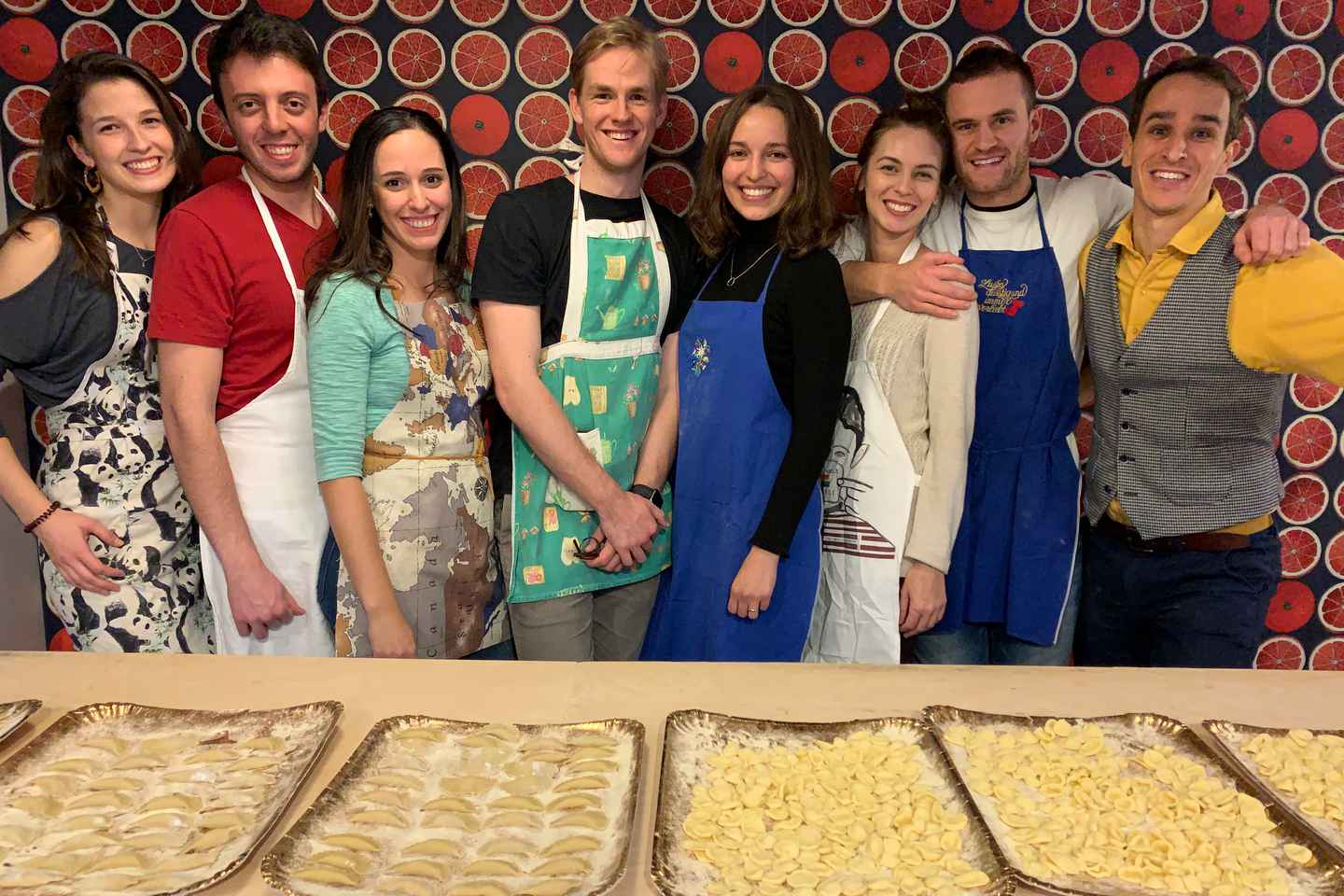 Do you love Italian food? And do you want to learn how to prepare Italian delicacies, such as pasta, ravioli, and tiramisu? This course will teach you everything you need to know on how to prepare Italian lunches and dinners like an expert. You'll have a chef to guide you as you prepare meals by hand and you'll also get to enjoy some delicious Italian wine. After you've completed this three-hour-long course, you'll be given a copy of the recipes to take home with you.
Milan: Pasta, Ravioli, and Tiramisu Cooking Class

Duration: 3 hour
Never a boring moment
Visiting Milan should be on your bucket list since it's a city that has so much to offer - from its culinary delights through to its historic landmarks. The good news is that there's plenty of excellent tours here, such as the ones listed above, to help you make the most of your trip.
Disclosure: Trip101 selects the listings in our articles independently. Some of the listings in this article contain affiliate links.
Get Trip101 in your inbox
Unsubscribe in one click. See our privacy policy for more information on how we use your data