Iceland is extremely beautiful, with its dramatic landscapes, stunning waterfalls, charming countryside scenery and breathtaking glaciers. That may still not be enough adjectives to capture the wondrous beauty of its land. In its capital of Reykjavik, there is a multitude of GetYourGuide tours that will take you on a diversity of interesting and enriching activities to get the most out of your vacation. It ranges from full-day bus tours, yacht trips and helicopter flights to horse-riding, snorkeling and glacier hiking among many others. Grab your best camera and prepare for an outing to places and sights you have never seen before, and revel in the wondrous works of Mother Nature. Go ahead and scroll down to find out about the best GetYourGuide tours in Reykjavik, Iceland.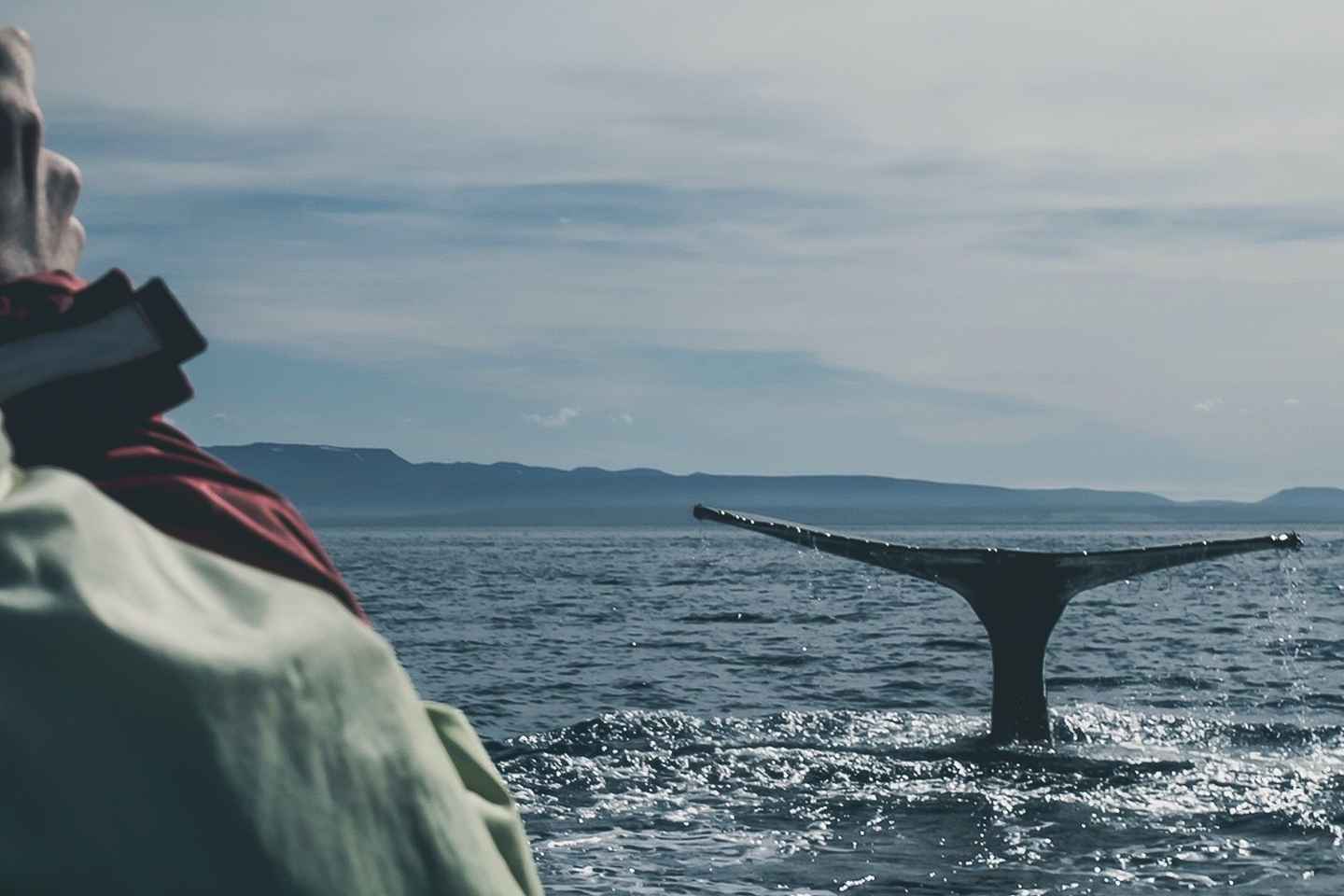 The Amelia Rose is a luxurious yacht with three viewing deck areas, a lounge, a bar and a dedicated crew of professional and welcoming staff that will provide you with a wonderful experience. Set sail and relax on the deck while capturing panoramic views of the surrounding seas and trying to spot the lovely marine creatures from porpoises to dolphins and humpback whales. If the timing is just right, you may even be treated to sights of the northern lights. For the highest chance to spot the whales in good weather, we recommend you do this in the summer!
Reykjavík: Whale Watching from a Luxury Yacht

Duration: 3.0 hour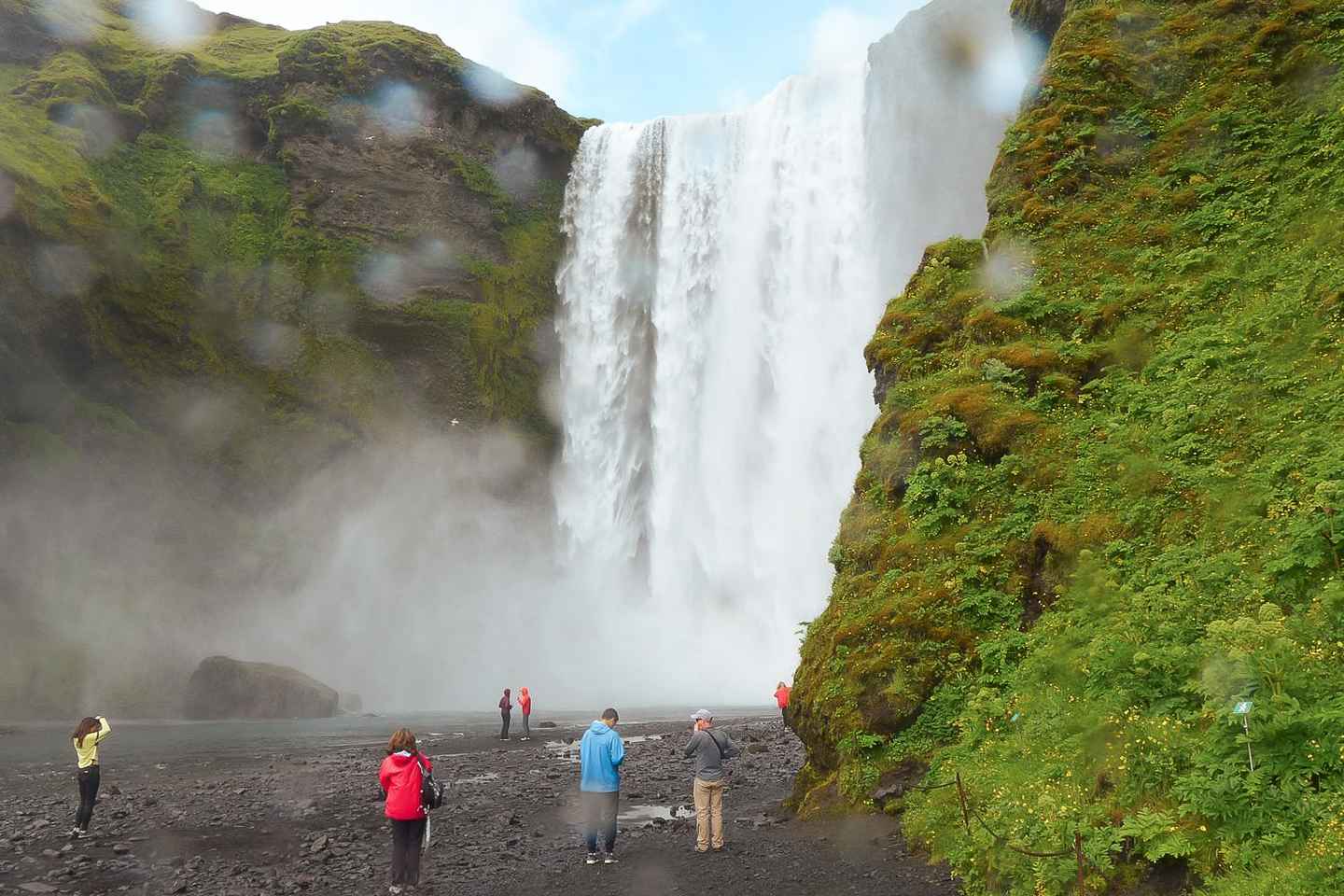 This 11-hour bus tour will take you from the roaring rapids and incredible beauty of the Seljalandsfoss and Skógar waterfalls to the intriguing black sand beach at Reynisfjara and the alluring village of Vík. On this long journey, you will be accompanied by a live English-speaking tour guide, with an in-bus audio guide comprising a variety of languages. Come ready with your own food and snacks and be prepared to take in the breathtaking scenery of the South Coast.
South Coast Classic: Full-Day Tour from Reykjavik

Duration: 10.5 hour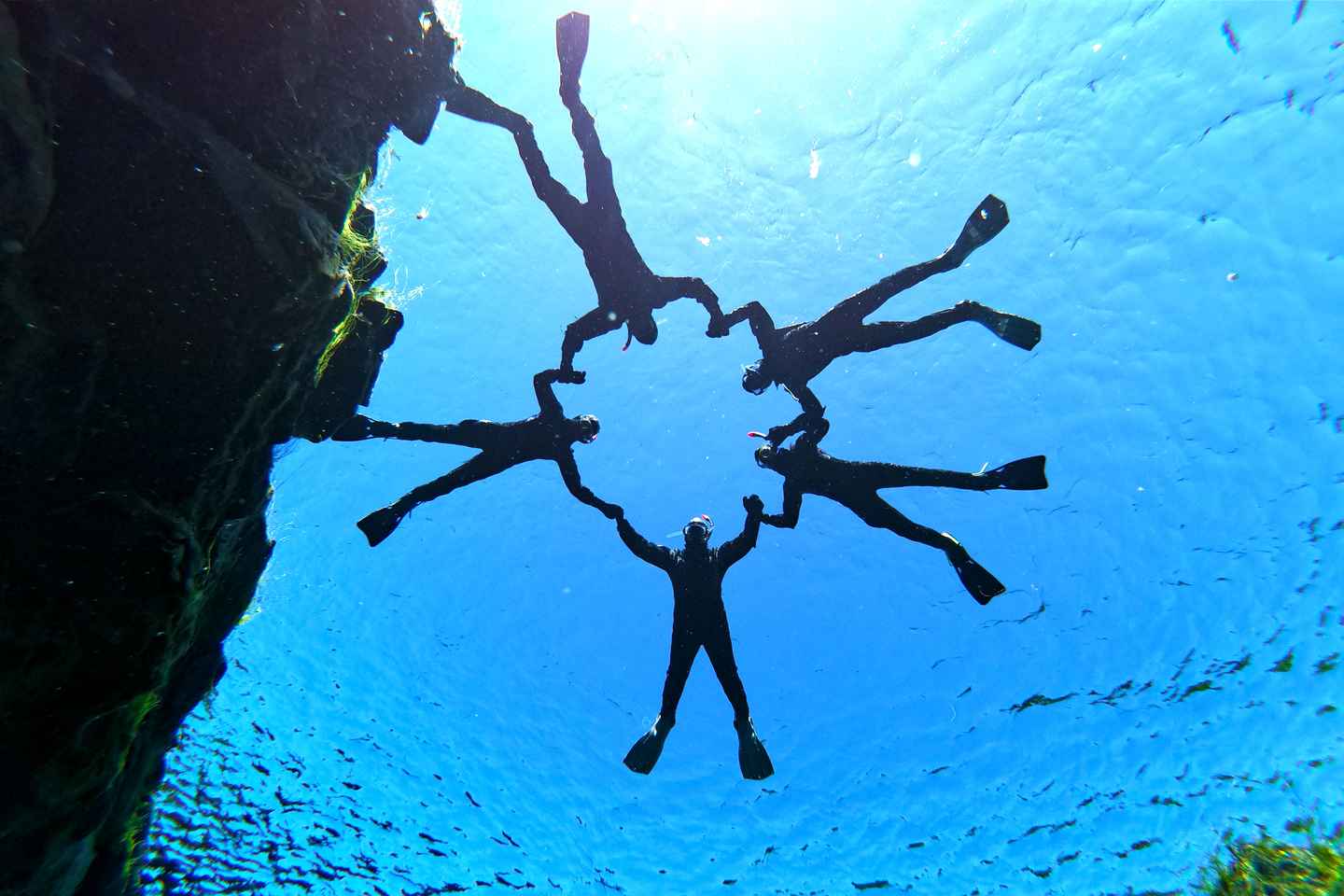 Put on your snorkeling gear and dive into Silfra rift, a UNESCO World Heritage Site in Thingvellir National Park. The bright blue and crystal clear waters offer visibility of up to 100 meters (328 feet) as you embark on a beautiful voyage through the marine habitat. Navigate the underwater rock formations and observe the marine wildlife from the water's surface.
Silfra: Half-Day Snorkeling Day Trip with Underwater Photos

Duration: 2.5 hour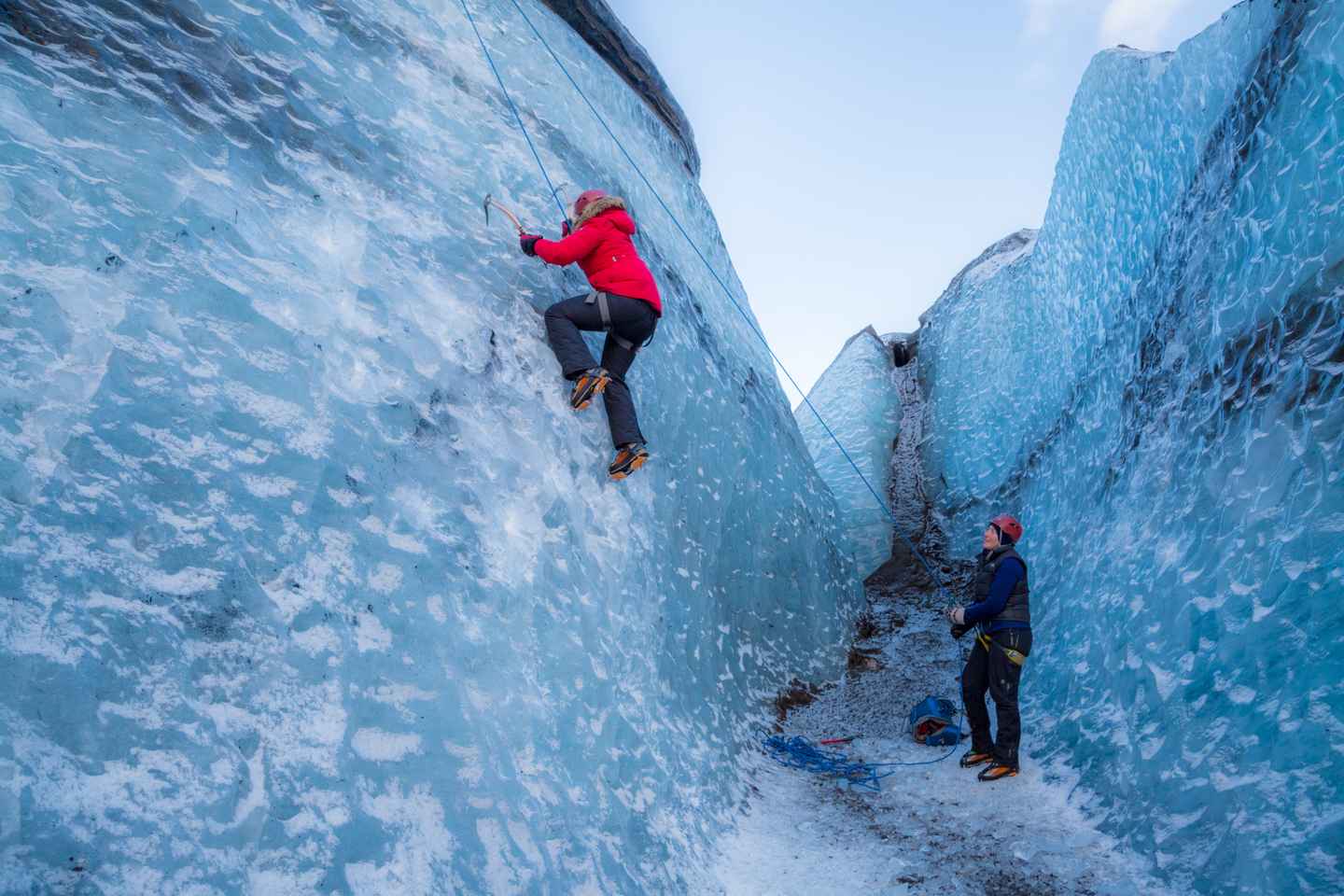 What is Iceland without the 'Ice'? This interesting glacier hiking tour will take you on a cold and slippery hike through the frozen glacier of the Sólheimajökull as you observe the incredible ice formations and frosted ridges, witnessing nature's work at its very best. You will even have the chance to try ice climbing with axes and crampons, a once-in-a-lifetime experience. The trusted tour guides are educational, helpful and informative. Be sure to wear good hiking shoes for this tour!
Reykjavík Combo Trip: Glacier Hiking & Ice Climbing Day-Tour

Duration: 4.5 hour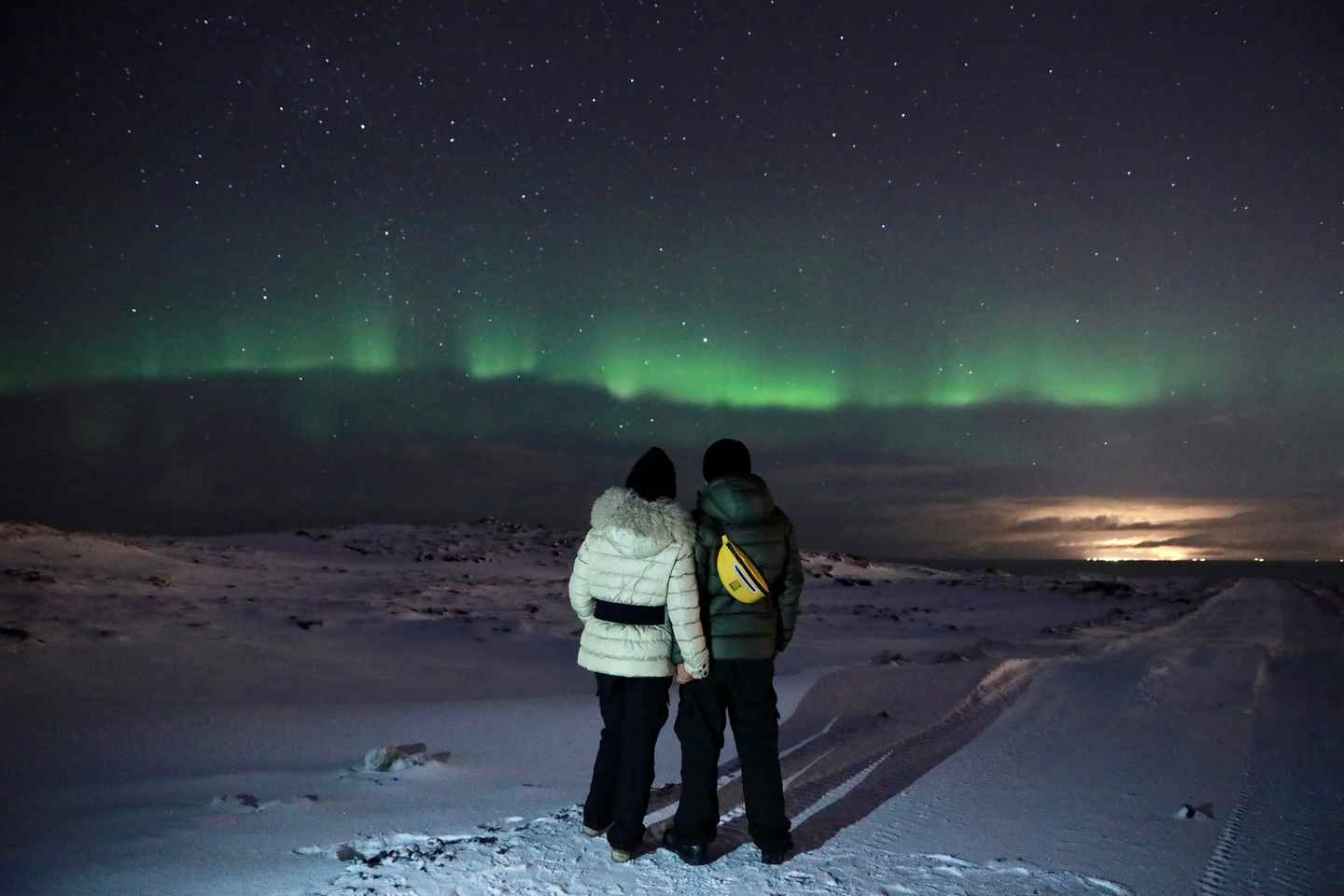 The bus tour, with a live English-speaking tour guide, will take you on an excursion to discover the glorious spectacle of the Aurora Borealis, or more commonly known as "The Northern Lights". The luminous lights dancing against the starry night sky is truly a breathtaking sight to behold. The locations and viewing opportunities vary from day to day, so give in to the inevitability of Mother Nature and hope you will be able to witness the wonder yourself.
Iceland: Northern Lights Bus Tour from Reykjavik

Duration: 4.0 hour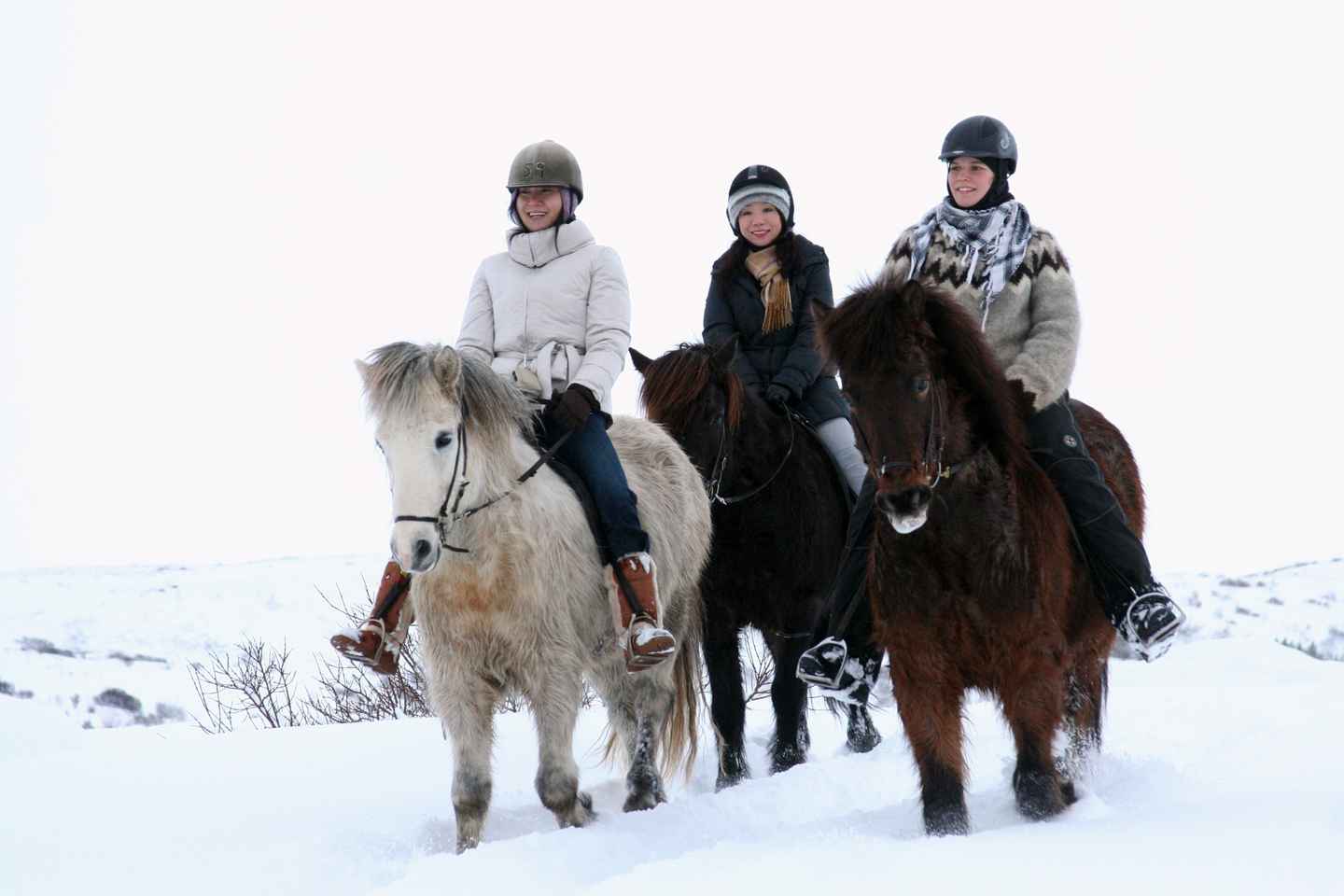 Get ready for a time of physical activity, with a few hours of horseriding, hiking and moving about. Prepare to feel like your ancestors as you mount your horses and start the journey from the Íshestar Stables in Hafnarfjörður, riding through the lush green pastures of the Iceland scenery. The instructors are friendly and will guide you according to your experience level, so there's nothing to be afraid of.
From Reykjavík: Icelandic Horse Riding Tour in Lava Fields

Duration: 2.0 hour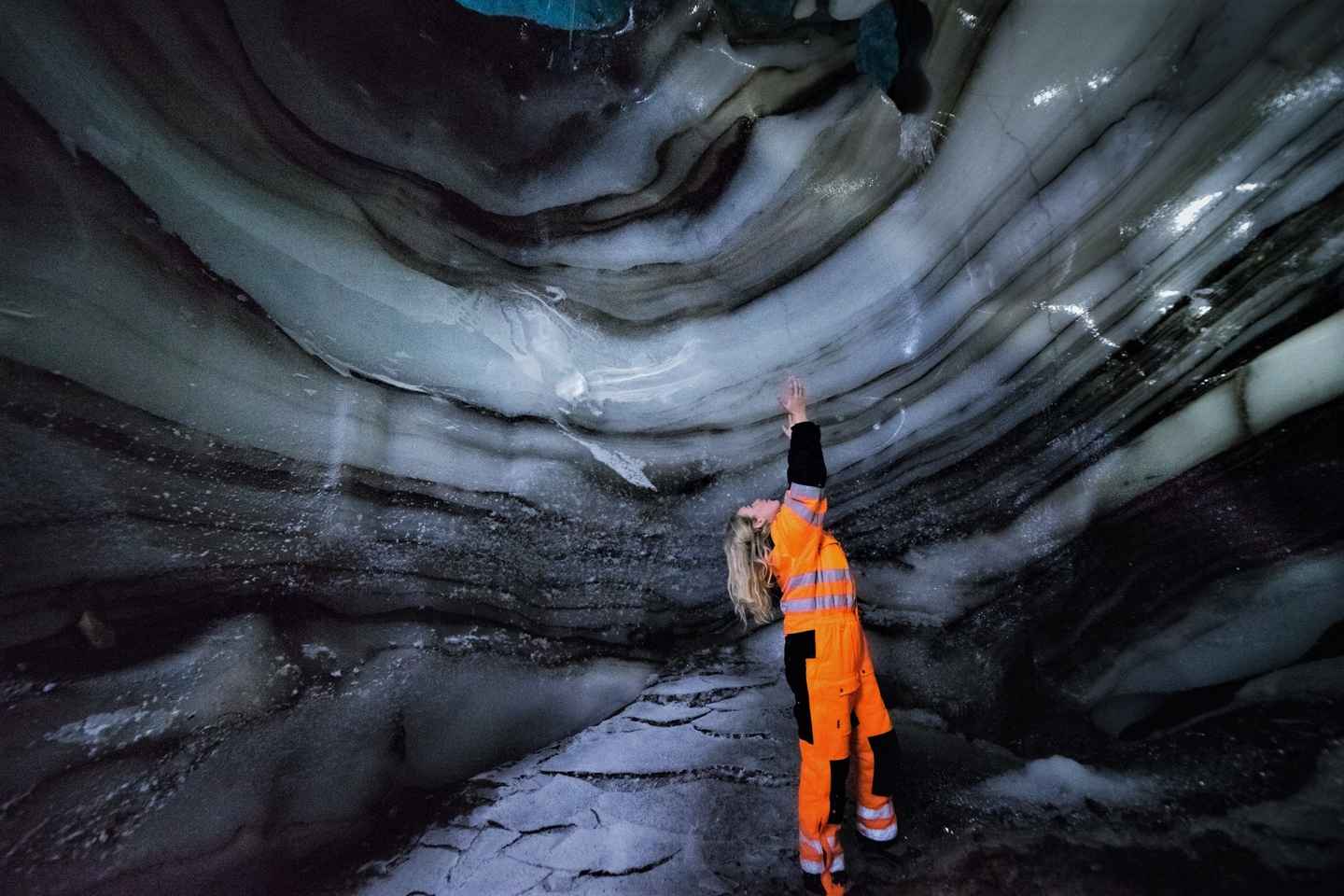 Start your day early, put on your suits and traverse the blistering cold in a snowmobile. It's a fun and thrilling ride through the vast expanse of the white snow, which will then lead you to a beautiful ice cave with various ice formations and photogenic spots. The guides on this tour are informative and helpful. The tour is a little on the pricier side but rest assured that you will be getting your money's worth with the experience.
Langjokull Glacier: Snowmobile & Natural Ice Cave Tour

Duration: 10 hour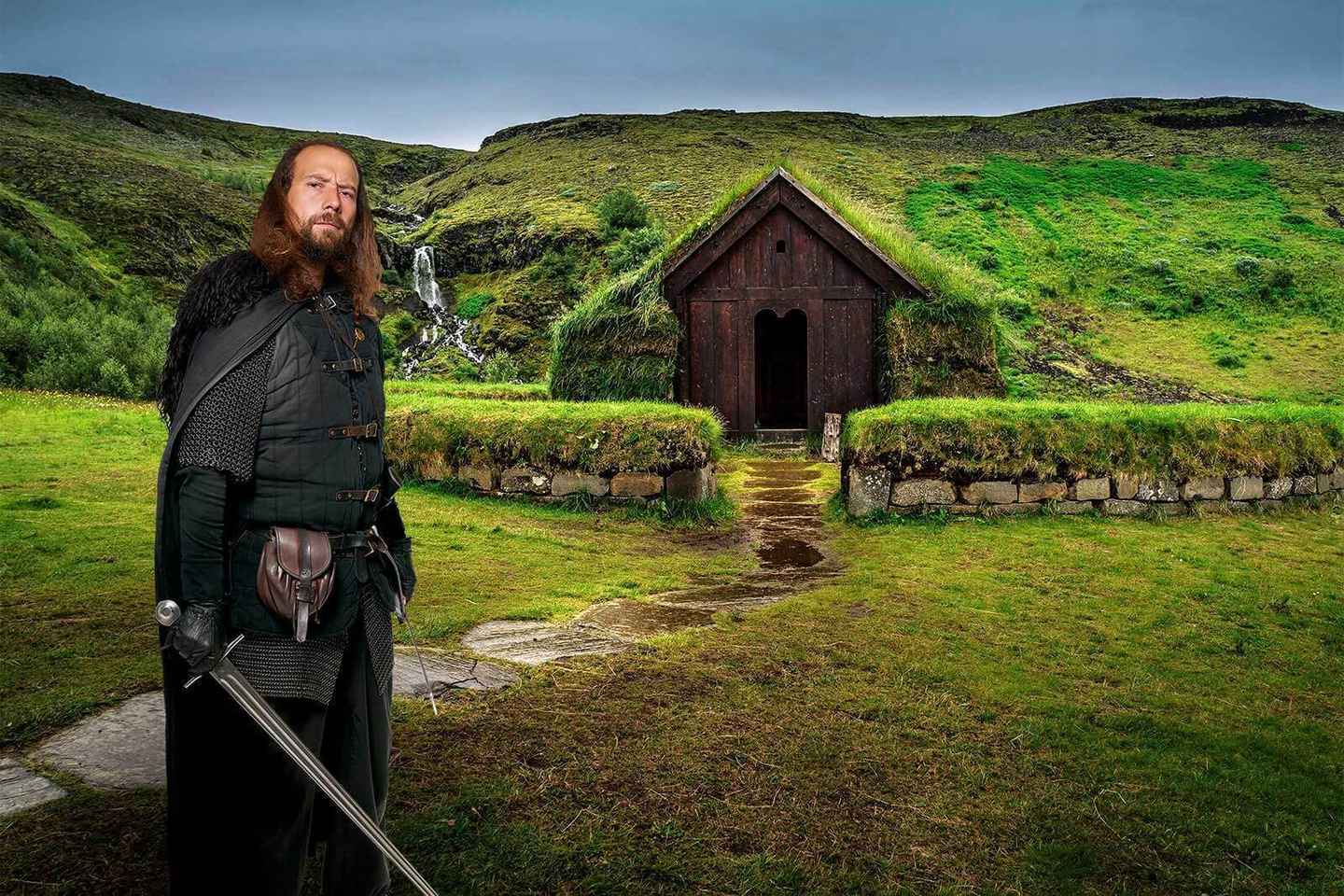 This unique themed tour revolves around the popular television series "Game of Thrones", which filmed some of its most captivating and charming scenes in Iceland. Visit these locations in person at Þingvellir and Þjorsárdalur, and you will get to envision those iconic scenes unfolding before your very eyes. You will even have the chance to meet special characters from the series and the horses that were used in the show. Even if you aren't a "Game of Thrones" enthusiast, the tour will still be worth the marvelous scenes of nature, and maybe the fun guides will prompt you to start watching the show!
Full-Day Iceland Game of Thrones Tour

Duration: 8 hour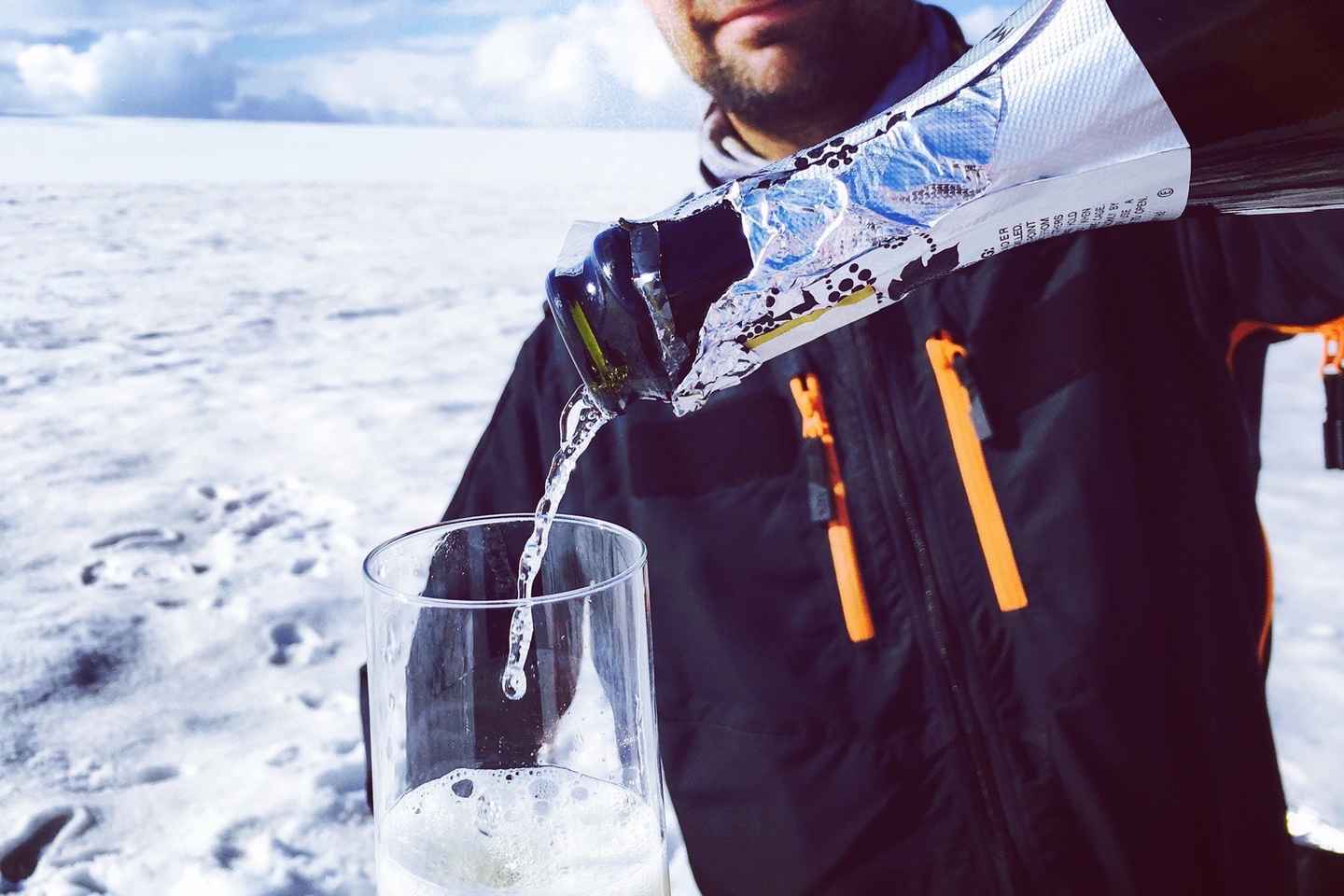 Get on board with your significant other and ride a VIP helicopter over the scenes of Reykjavik. The flight will bring you to the top of a mountain as you sip a bottle of wine in each other's company while enjoying the panoramic views of the land. Afterward, you will be granted entrance to a spa, sauna, steam baths and a pool. The tour comes with a professional pilot and a friendly guide, so you will be guaranteed a good experience.
Romantic Helicopter Flight over Reykjavik

Duration: 45 minute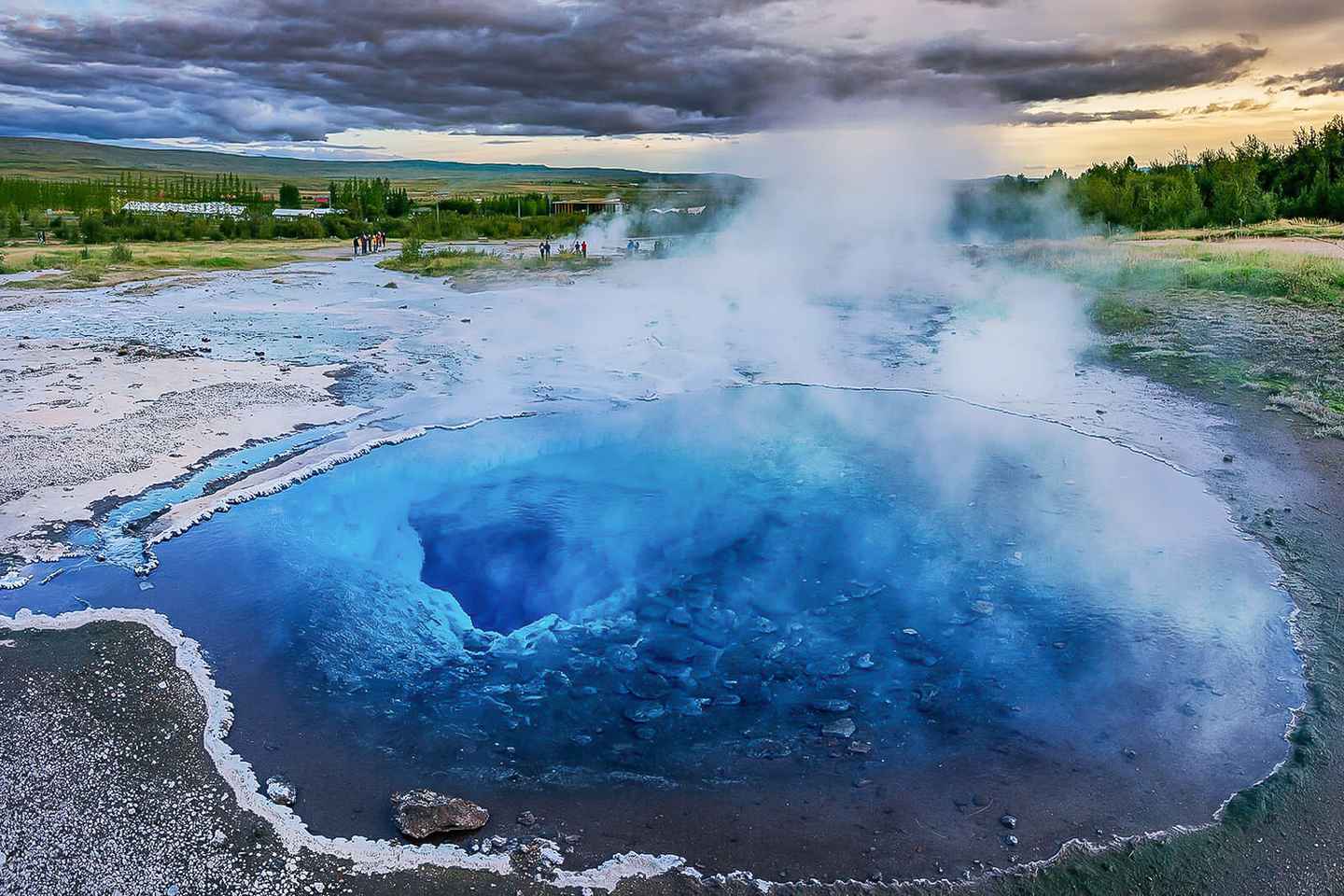 This is a bus tour that takes you to the Þingvellir National Park, Gullfoss waterfall, Geysir and Strokkur. The tour lasts through the entire day and will leave you exhausted, but not without gaining an enriching experience and newfound knowledge of the beauty and history of these places. An air-conditioned bus with warm seats will guarantee you a comfortable ride. Complimentary pickup service is provided, with live tour guides that can speak a variety of languages (English, French, Spanish, Chinese, Japanese, etc.)
From Reykjavik: Golden Circle Full Day Tour

Duration: 6.5 hour
Diversity in Reykjavik
The photos will give you a sense of the captivating beauty of the scenery, but nothing beats experiencing them for yourself. To make the most of your trip, we recommend you try your hand at some - if not all - of these tours.
Disclosure: Trip101 selects the listings in our articles independently. Some of the listings in this article contain affiliate links.
Get Trip101 in your inbox
Unsubscribe in one click. See our Privacy Policy for more information on how we use your data