It's such a fascinating thing to ponder upon how the city of Boston is one of the oldest in the entire United States of America. Thus, it's no wonder that this is filled with so many historical landmarks. Truly, the people from Boston are proud of their heritage. Most of the historic sites in this city are scattered all over the area; this includes a long list of museums showcasing artifacts from historical wars, artworks, presidential medals, and so much more. If you want to get to know how Boston came to be, scroll down to get an idea as to what are some of the best historical places in Boston, Massachusetts.
If there is one thing every tourist would notice when they visit Boston is the endless number of architectural beauties. On top of this, the scenic views are to die for. If you are looking for a tour that focuses specifically on these gems, then this photo walk tour is your best option. Whether you are a professional photographer or an amateur, this tour can be both educational and fun! Don't worry because you'll be given artistic guidance as you photograph the John Hancock Tower, Boston Public Library, the brownstones of Commonwealth Avenue, and of course, Trinity Church.
Duration: 2 hours
2. Boston National Historical Park
As the name suggests, Boston National Historical Park is one of the most historic parts of the city. It educates everyone as to how Boston participated in the American Revolution. This 43-acre 17.4 hectares) park encompasses South Boston, Downtown Boston, and Charlestown. If you want to explore the city's past, this is a good place to start. Be sure to watch out for the Freedom Trail, the Faneuil Hall, and the Charlestown Navy Yard. Most of these structures are still being used to this day for debates, concerts, political rallies, as well as naturalization ceremonies.
Boston National Historical Park

Address: Building 5, Charlestown Navy Yard, Boston, MA 02109, United States

Website: Boston National Historical Park

Opening hours: 9am - 5pm (daily)

Price: 12 USD
3. USS Constitution Museum
The USS Constitution, also known as America's Ship of State, is one of the city's most treasured landmarks. Keep in mind that the actual USS Constitution ship is different from that of the museum. A little history regarding this historic ship, she was first launched in the year 1797 and it is still officially commissioned. Moreover, you can find her at the Charlestown Navy Yard. You'll get to meet what they call the "Old Ironsides," which was one of the very first ships that were commissioned by the US Navy. Even though she can no longer fire her cannons during battles, this 45-minute tour will surely pique your interest.
USS Constitution Museum

Address: Building 22, Charlestown Navy Yard, Charlestown, MA 02129, USA

Website: USS Constitution Museum

Opening hours: 9am - 6pm (daily)

Price: 10 - 15 USD
4. Boston Common
The Boston Common is America's oldest park. Every day, hundreds and thousands of tourists and locals cross this park. Truly, anyone who has been at the Boston Common would comment on how it is more than just a green oasis. It speaks for itself, especially when locals would consider it to be an important part of their history. This ancient piece of land belonged to the people of Boston ever since the year 1643. It still serves the same purpose to everyone – a patch of land that allows people to relax and enjoy the true beauty of nature. Whether you are looking for a lazy way to spend your afternoon or a peaceful morning walk, you're always welcome to do it at the Boston Common.
Boston Common

Address: 139 Tremont St, Boston, MA 02111, USA

Website: Boston Common

Opening hours: 5am - 11pm (daily)
5. Faneuil Hall
Your Boston tour would never be complete without visiting the Faneuil Hall. For over 275 years, this has become a place where the people of Boston go to protest, debate, and talk. To this day, they would still use the Faneuil Hall as a place for meetings. Now, keep in mind that this hall is owned by the city of Boston. Moreover, it is also operated as a historic site and visitor center by the National Park Service. Revolutionary-era meetings were quite common back then that the people would still use the Faneuil Hall as a place to truly speak out.
Faneuil Hall

Address: 4 S Market St, Boston, MA 02109, USA

Website: Faneuil Hall

Opening hours: 10am - 9pm (daily)

Price: 12 USD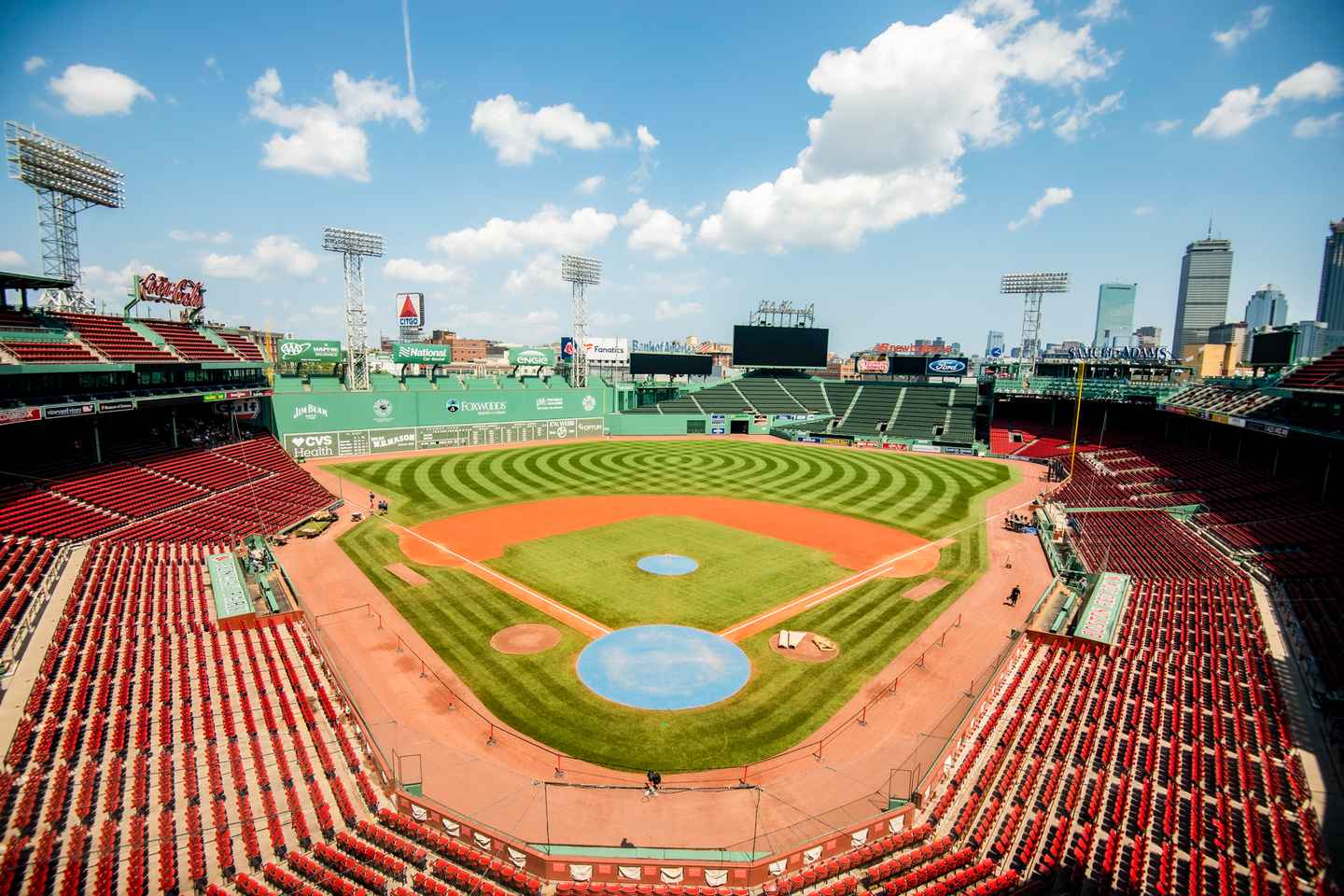 Bus tours are overrated. Thus, if you are looking for a more up-close experience, this one-hour guided walking tour is your best bet. You'll be joining a small group of tourists through your one-of-a-kind experience to the most historic baseball stadium in all of Boston – America's most beloved ballpark – Boston Fenway Park. Be prepared to revisit the careers of some of the more famous Red Sox athletes, such as Babe Ruth, Ted Williams, and Carl Yastrzemski. Moreover, the stadium also has about 150,000 photographs and 170,000 stadium artifacts, which would be exciting for Boston aficionados!
Duration: 1.0 hour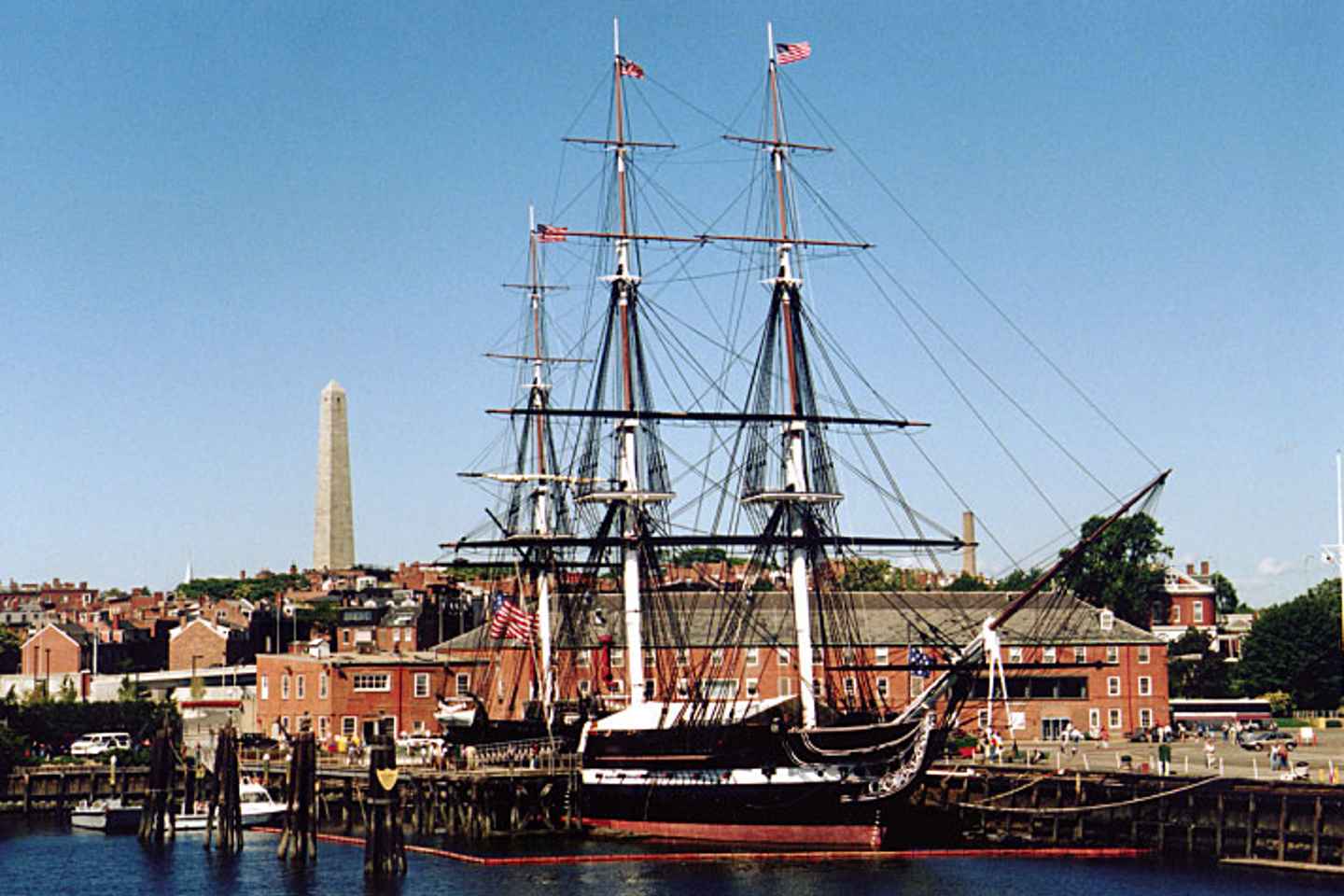 The Boston Harbor USS Constitution Cruise is basically the epitome of Boston's historical incidents. Here, you get to visit some of the city's well-known landmarks. As part of the tour, you'll see the Bunker Hill Monument, the Old North Church, and the Boston Tea Party Boat. This activity will only take about 45 minutes of your time but the experience you'll get will last you a lifetime. There will also be a guide that will narrate the stories behind each landmark. Not only will this be educational, but it will also be a fun way to spend your time in Boston, Massachusetts.
Duration: 45 minute
With only a three-hour drive along the famous Freedom Trail, you'll get to know the city of Boston more than what history books can provide you. Here's a fun fact: the Freedom Trail is famous because it crosses through about 16 location keys that are crucial to the historical retelling of how Boston came to be. This also brings about the founding of the United States. The Paul Revere House, Quincy Market, Faneuil Hall, Massachusetts State House, and the Boston Common – these are just some of the landmarks you can expect to see in this Boston Freedom Trail tour. The best part is that since the Freedom Trail travels through so many landmarks, you can customize your itinerary and choose only those you wish to see.
Duration: 3 hours
An educational and fun trip to the historic Boston
A trip to Boston will probably be one of the most interesting and educational experiences you will have in your life. This city's tourist attractions are very underrated. By following this simple travel guide, you'll be able to see history unfold before your very eyes. There's just so many historic landmarks that it wouldn't be uncommon for people to become history enthusiasts by the end of the day.
Any must-sees we missed? Tell us about them in the comments section or write a post
here
to help out fellow travelers!
Disclosure: Trip101 selects the listings in our articles independently. Some of the listings in this article contain affiliate links.
Get Trip101 in your inbox
Unsubscribe in one click. See our Privacy Policy for more information on how we use your data