If you are planning your next trip to Florence, Italy, GetYourGuide can show you a number of unique and unmissable shows and attractions in your preferred destination. You can visit the Cathedral of Santa Maria del Fiore and Piazza Duomo for architectural inspiration. The Piazzale Michelangelo is actually an obligatory stop for bus tours as it boasts its beautiful scenery as well as a 360-degree view of Florence. You can also opt to visit the Piazza Della Signoria as well as the Loggia Dei Lanzi and get inspired with how the early Romans have lived their lives. Convinced enough to book that trip? Here is a list of the best GetYourGuide tours in Florence, Italy.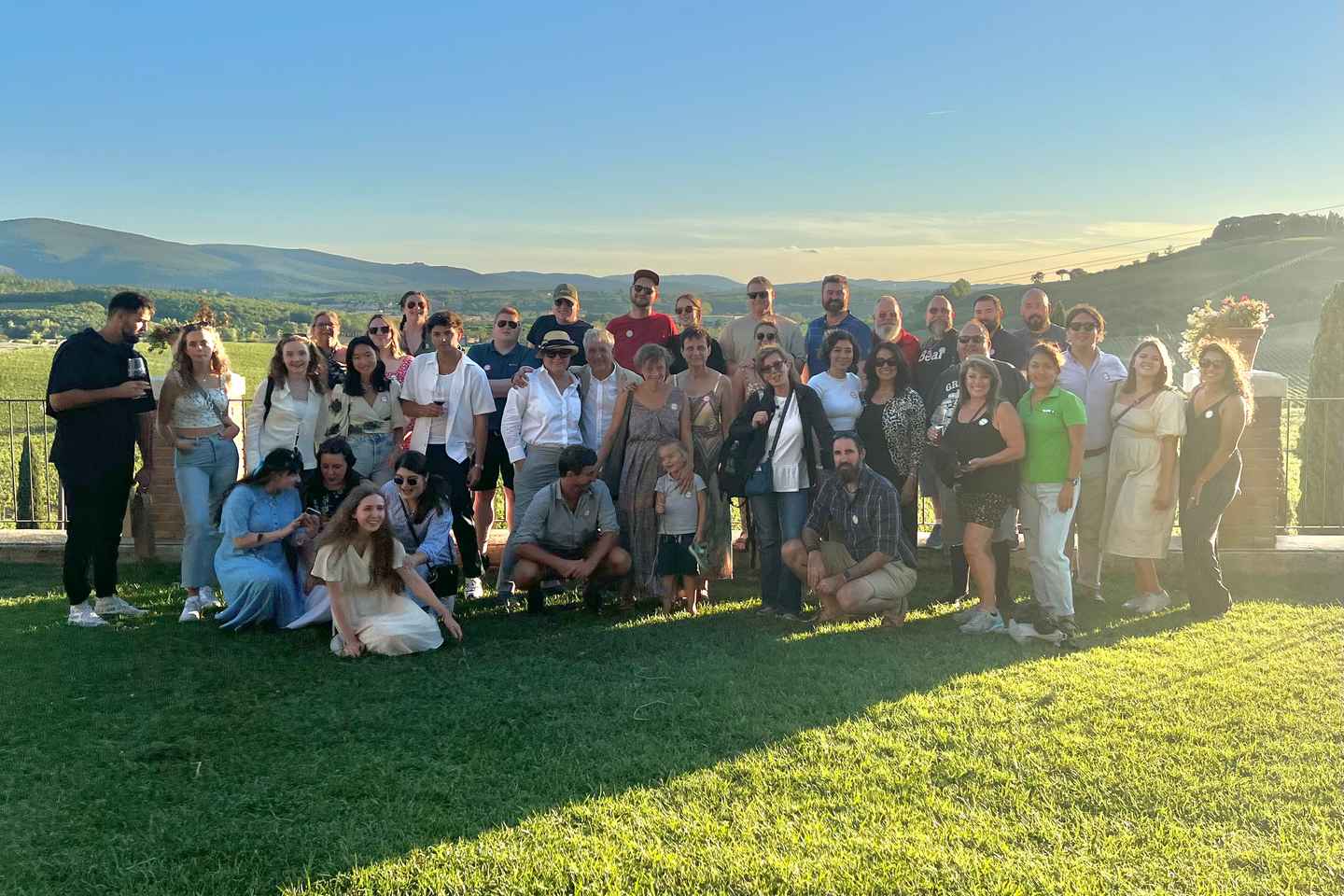 With this GetYourGuide tour, you can enjoy a beautiful sunny day at Italy's wine region. You can take a lovely drive along the Tuscan landscape accompanied by views of majestic rolling hills, vineyards, and a patch of land with cypress trees. This tour has a duration of five hours. A multilingual guide will be there to escort you and help you learn the history of the Chianti wine region of Tuscany. See some of the well-preserved medieval walls at Monteriggioni, Italy. This travel tour already includes a GT coach or a minivan with excellent AC system.
From Florence: Chianti Half-Day Afternoon Tour

Duration: 5.0 hour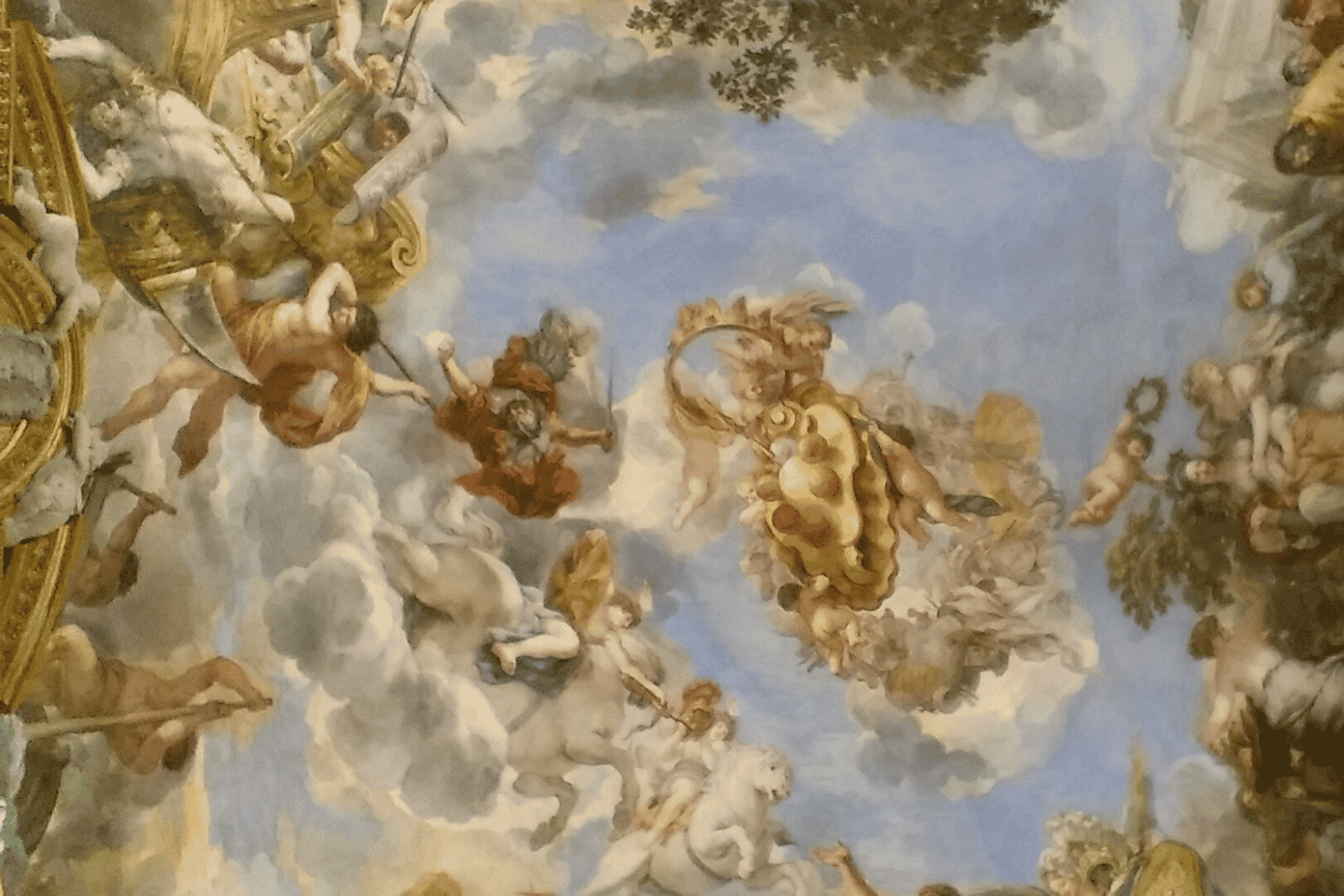 If you are an art enthusiast, this GetYourGuide tour is the perfect one for you. Enjoy a two-hour long tour that explores the Palatina Gallery in the Palazzo Pitti. See the beautiful homes of the grand dukes of Tuscany. Furthermore, you can marvel at the majestic art pieces of the masters of European painting. You can also have the option of seeing the Modern Art Gallery as well as the Royal Apartments. Do note that the live guide for this tour speaks in English.
Florence: Pitti Palace and Palatina Gallery Guided Tour

Duration: 2.0 hour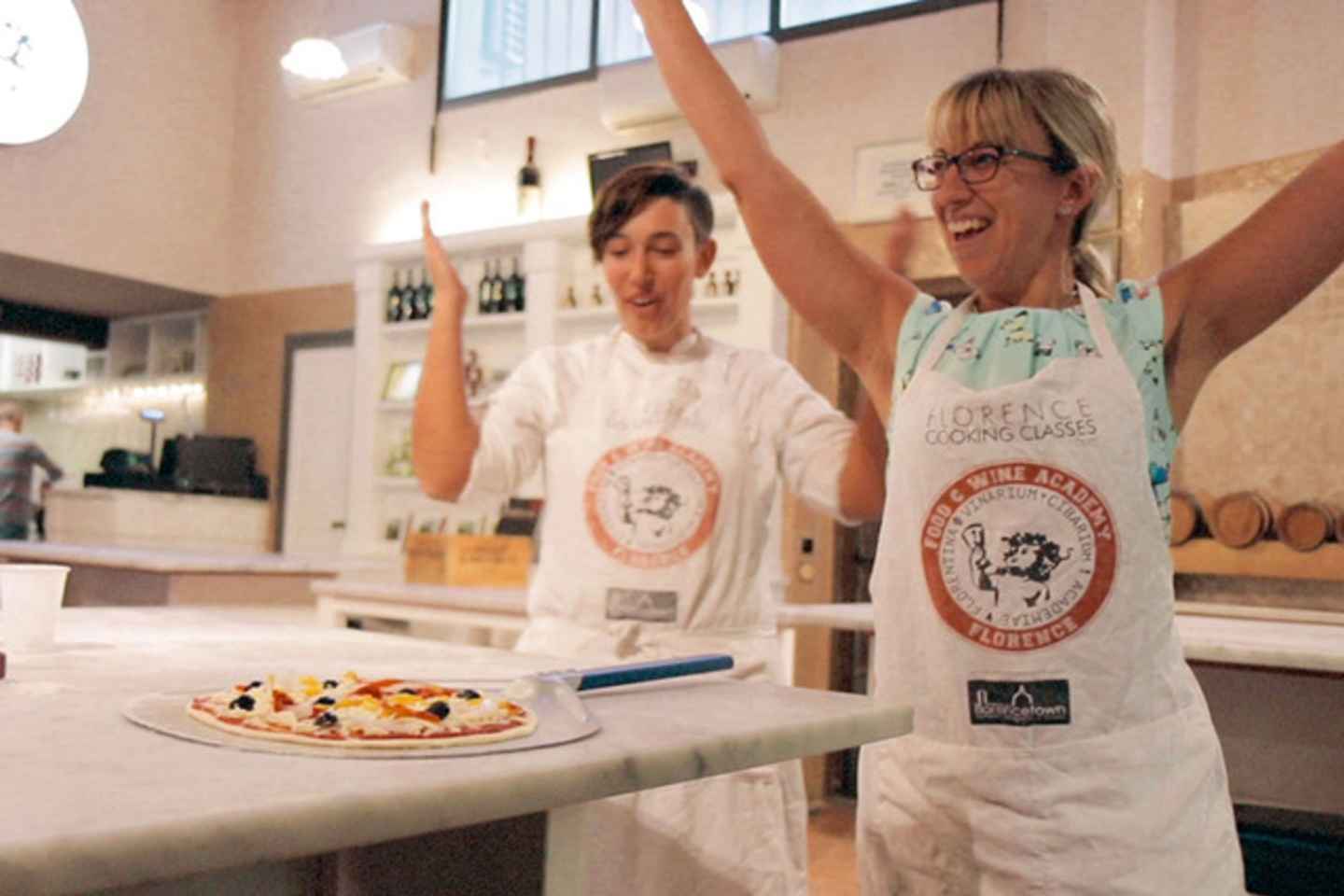 If you want to truly experience what it means to prepare a delicious meal in Florence, why not try enrolling in a cooking class? With this GetYourGuide tour, you are given a three-hour chef-led class that will teach its students how to make gelato and pizza in a very authentic Italian style. This is a late-afternoon class that lets you get a glimpse of what it means to be a local in Florence. In addition, you also get to learn the history of these classic Italian dishes. After preparing these amazing meals, you can end the night with a dinner of all the delicacies you have made.
Florence: Pizza and Gelato Preparation Class

Duration: 3.0 hour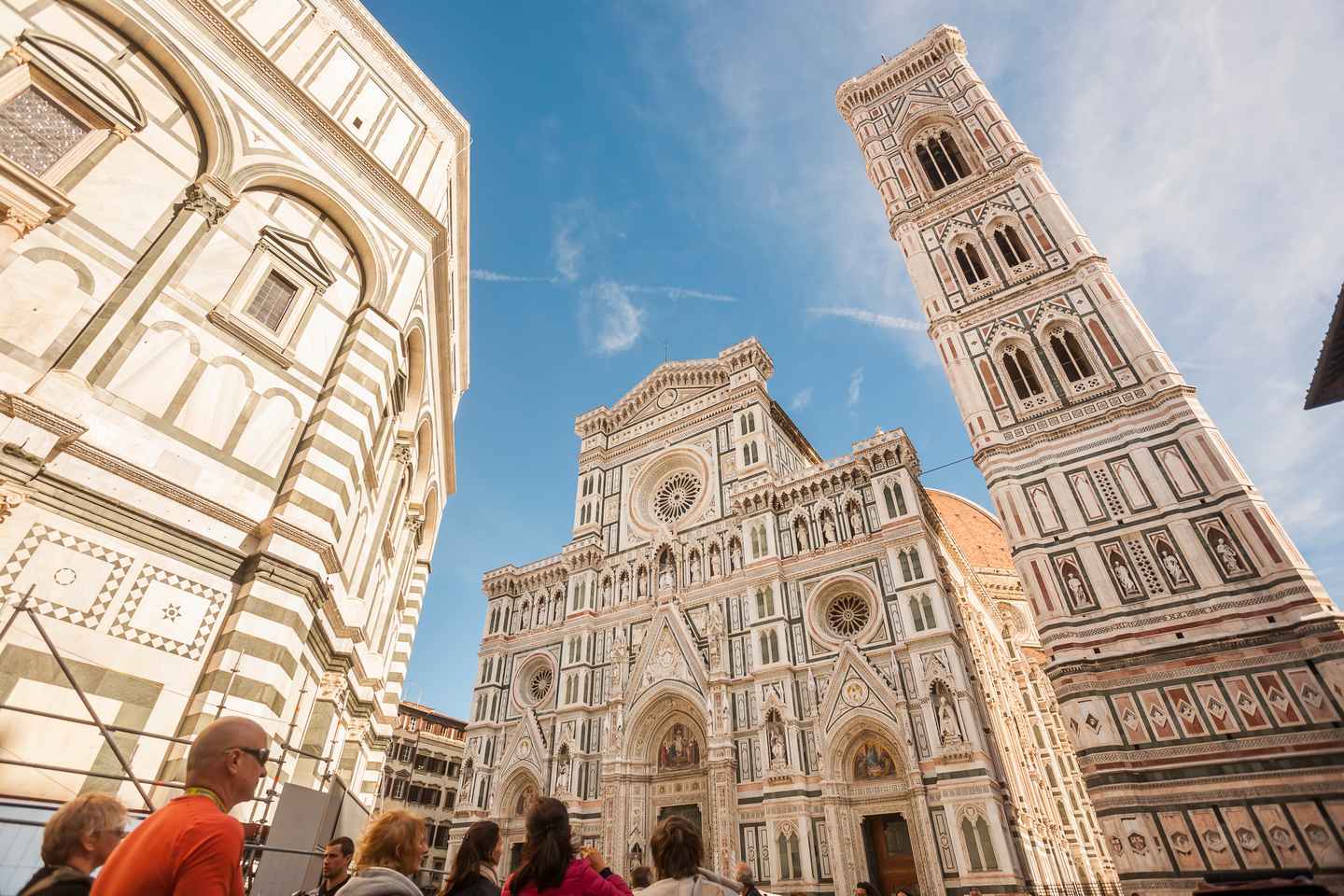 If you want to make the most of your stay in Florence, try this GetYourGuide tour to see all of this city's great highlights. This walking tour has a duration of two hours wherein you pass by historic palaces and monuments which date back to the early 1400s. Furthermore, you also get to pass by fashion boutiques on your way to these destinations. Finally, you end the tour at the majestic Duomo and the Piazza Republic. Your guide will be speaking in English, Spanish, and Italian. With this tour, there is no way that you wouldn't be able to appreciate Italian architecture.
Best of Florence: 2-Hour Walking Tour

Duration: 2.0 hour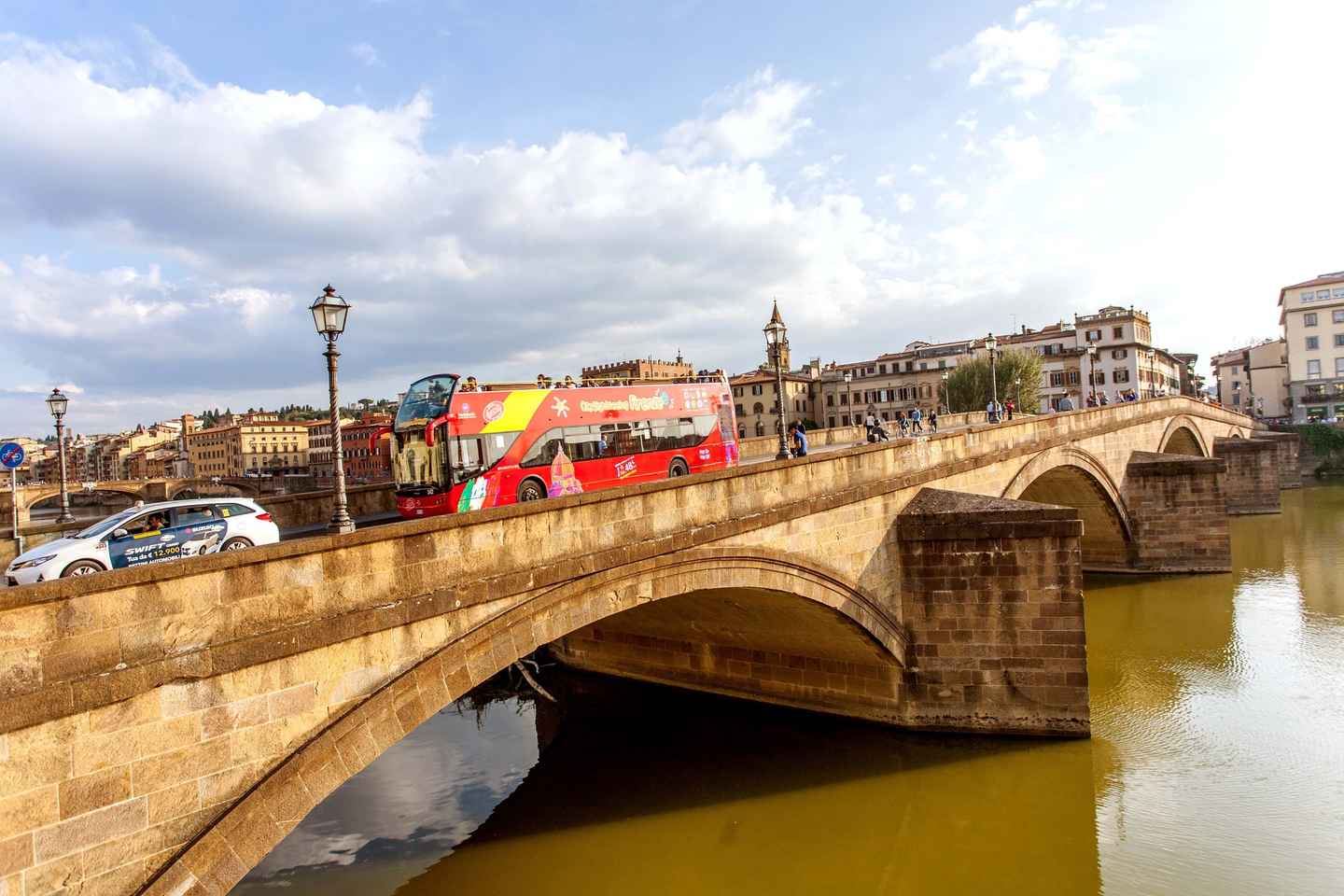 If you tire from the constant walking while trying to get the most of your Florence visit, why not try this GetYourGuide Florence Hop-on Hop-off Bus Tour? You can do sight-seeing all from the comfort of a tour bus. It features an open-top double-decker that covers two routes. This tour activity ranges from a 24-hour, 48-hour, and 72-hour ticket. The audio guide for this tour comes with a comfortable headphone in Portuguese, Russian, Japanese, Italian, German, French, Spanish, and of course, English languages. On top of all of this, you get free WiFi on the bus so you can easily upload your moments online.
Florence: Hop-on Hop-off Bus Tour: 24, 48 or 72-Hour Ticket

Duration: 1.0 day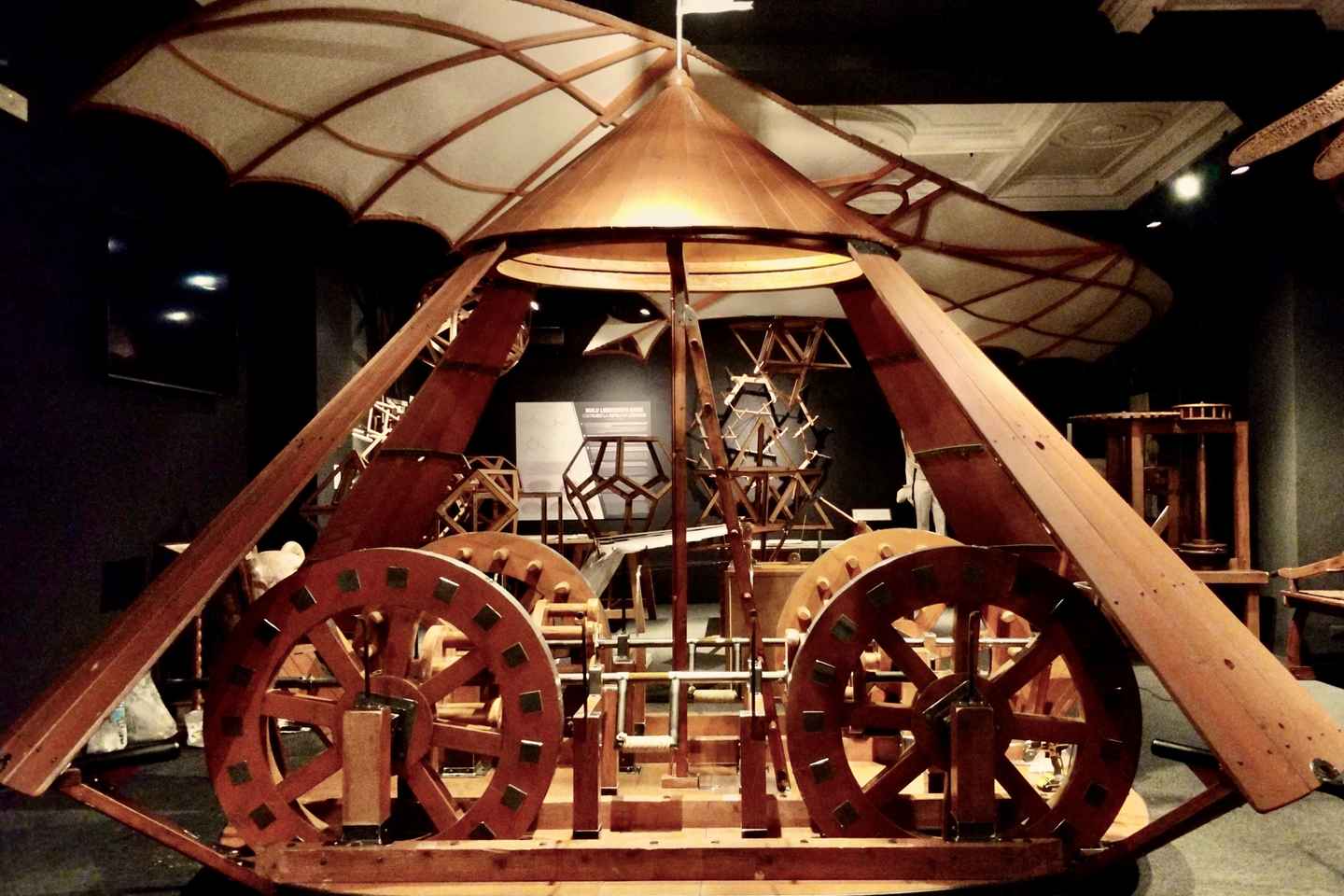 Another Italian genius, by the name of Leonardo di ser Piero da Vinci, has influenced the world with his many innovations in the field of painting, music, sculpting, and so much more. The Da Vinci Museum features what it's like to be inside the mind of this genius. This GetYourGuide tour includes a one-day ticket to see the complex yet majestic innovations described in his works. With this tour, you get to explore all 400 square meters (478.39 square yards) of the area with the option of having a tour guide.
Florence: Leonardo Interactive Museum Entry Ticket

Duration: 50.0 minute
Included in this GetYourGuide tour are priority entry to the dome and a one-hour guided tour in languages German, Italian, and English. Furthermore, you are given a comfortable headset so that you can fully hear the guide. You are also given access to the Cathedral, the Baptistry, the Crypt, as well as the Museo dell'Opera. This ticket is valid for three days so that you can have ample time to schedule your visit to the Florence Dome.
Florence Dome Climb: Priority Entrance Tour

Duration: 1 hour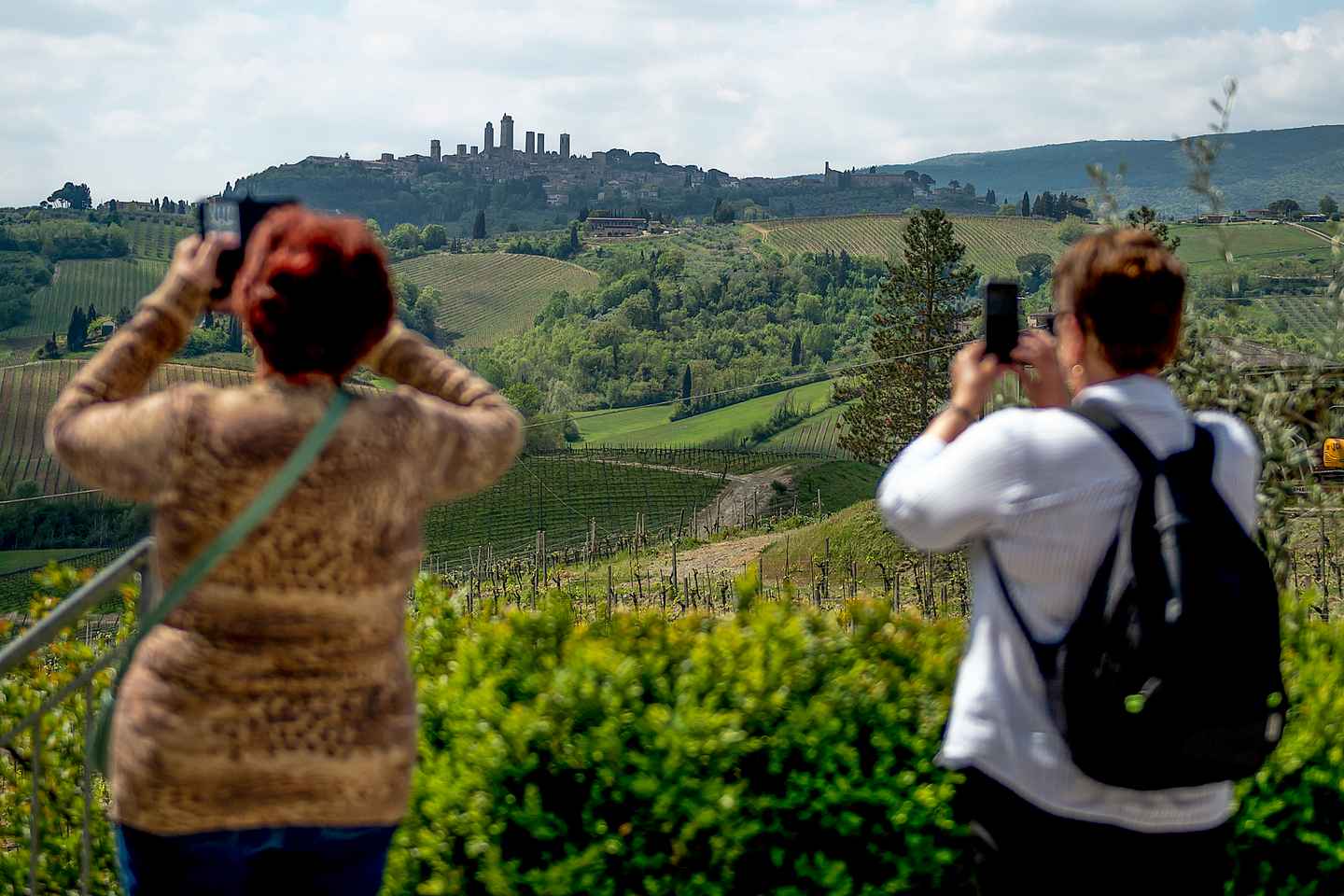 Develop a strong relationship with nature as you take on this GetYourGuide tour. With this, you'll enjoy the best of what Tuscany has to offer. Furthermore, you can feast your eyes on the majestic landscapes of your destination. Indulge in delicious meals and various dishes that will keep you full throughout the tour. On top of all of this, you'll still have time to go wine-tasting as this tour lasts for 12 hours. This is ample time for touring around the historic villages and towns of San Gimignano, Pisa, and Sienam, complete with an English-speaking tour guide.
Best of Tuscany Full-Day Tour from Florence

Duration: 12 hour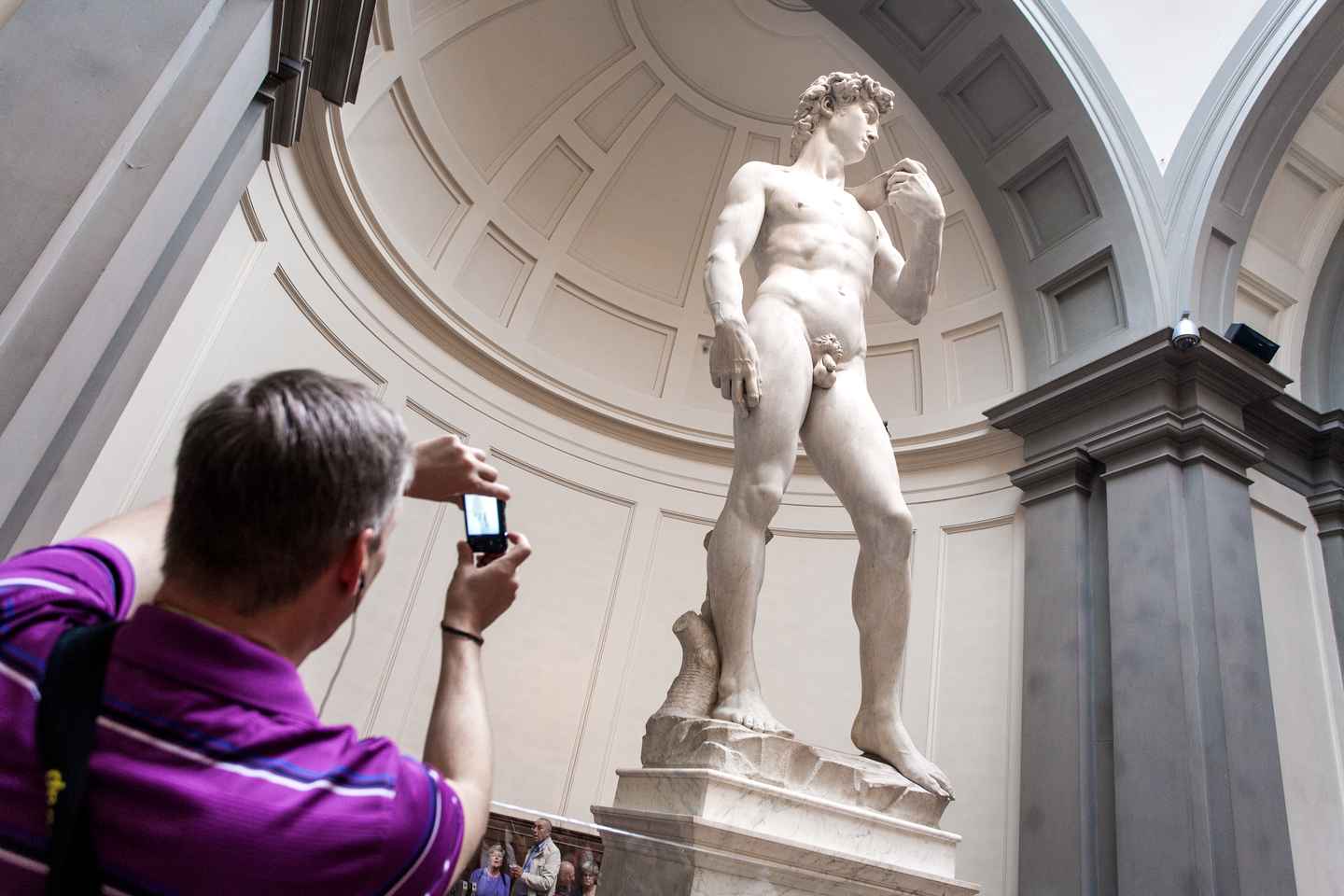 Michelangelo di Lodovico Buonarroti Simoni is a name common to everyone around the world–well, this is true at least for his first name, Michelangelo. This GetYourGuide tour walks you through a museum specifically dedicated to Michelangelo. The Accademia Gallery in Florence features the Statue of David as well as Michelangelo's collection of masterpieces including the four unfinished Prisoners sculptures. All of the tickets and reservation fees needed are already included in this package. You also get a fast-track entrance to see all of the Florentine paintings dating all the way back to the 15th and 16th century.
Accademia Gallery: Reserved Entrance and Guided Tour

Duration: 1 hour
Lots of things to do await in Florence, Italy
There are a lot of things to do in Florence, Italy that it can be very overwhelming–not to mention, very expensive–to plan your itinerary. By acquiring these GetYourGuide tours, you are not only experiencing what Florence has to offer, but you are also saving money while doing it in the comfort and assurance that all of the entrance fees, tickets, and other expenses are accounted for.
Disclosure: Trip101 selects the listings in our articles independently. Some of the listings in this article contain affiliate links.
Get Trip101 in your inbox
Unsubscribe in one click. See our privacy policy for more information on how we use your data