Located on the banks of the holy river Ganga, the historic city of Varanasi holds a spiritual legacy dating back to 3000 years. Varanasi, known to have the power to wash away your sins, is also a place with colossal temples and ghats attracting millions of devotees across the globe to witness the richness of Indian culture and faith. It is a liberating experience for the tourists to witness the holy aarti in the evening on the ghats of Ganga with a majestic fragrance of incense sticks and floating of earthen lamps on the holy river. The sacred city of Varanasi is a perfect reflection of India's rich cultural heritage and faith. It is believed that taking a dip in the holy river of Ganga can wash away all your sins. This sacred land of Lord Shiva also allows you to explore the different architectural heritage of the Kings of Bengal and Maharajas of Rajasthan that has contributed to making Varanasi the religious epicenter of India. Let's have a look at the popular historic places in Varanasi.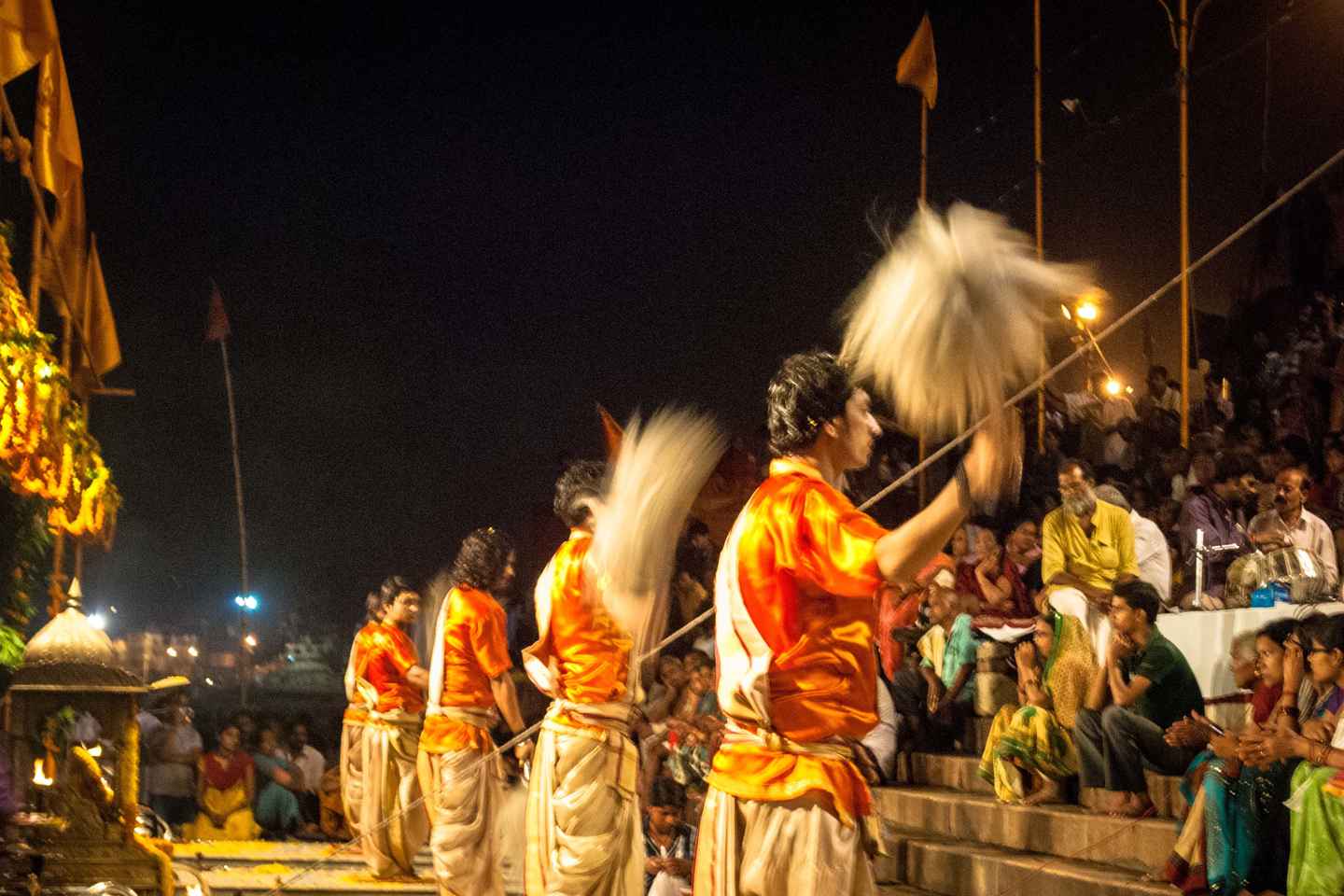 Located on the banks of the holy river Ganga, this ghat is one of the oldest ghats known for its rich spiritual significance. The ghat remains crowded with devotees, sadhus and sanyasis to witness the famous evening aarti held every Tuesday and on other religious festivals. It's a delightful sight to watch hundreds of earthen lamps floating on the water as an offering to the holy river.
Varanasi: Half-Day City Tour and Evening Aarti (Worship)

Duration: 6 hour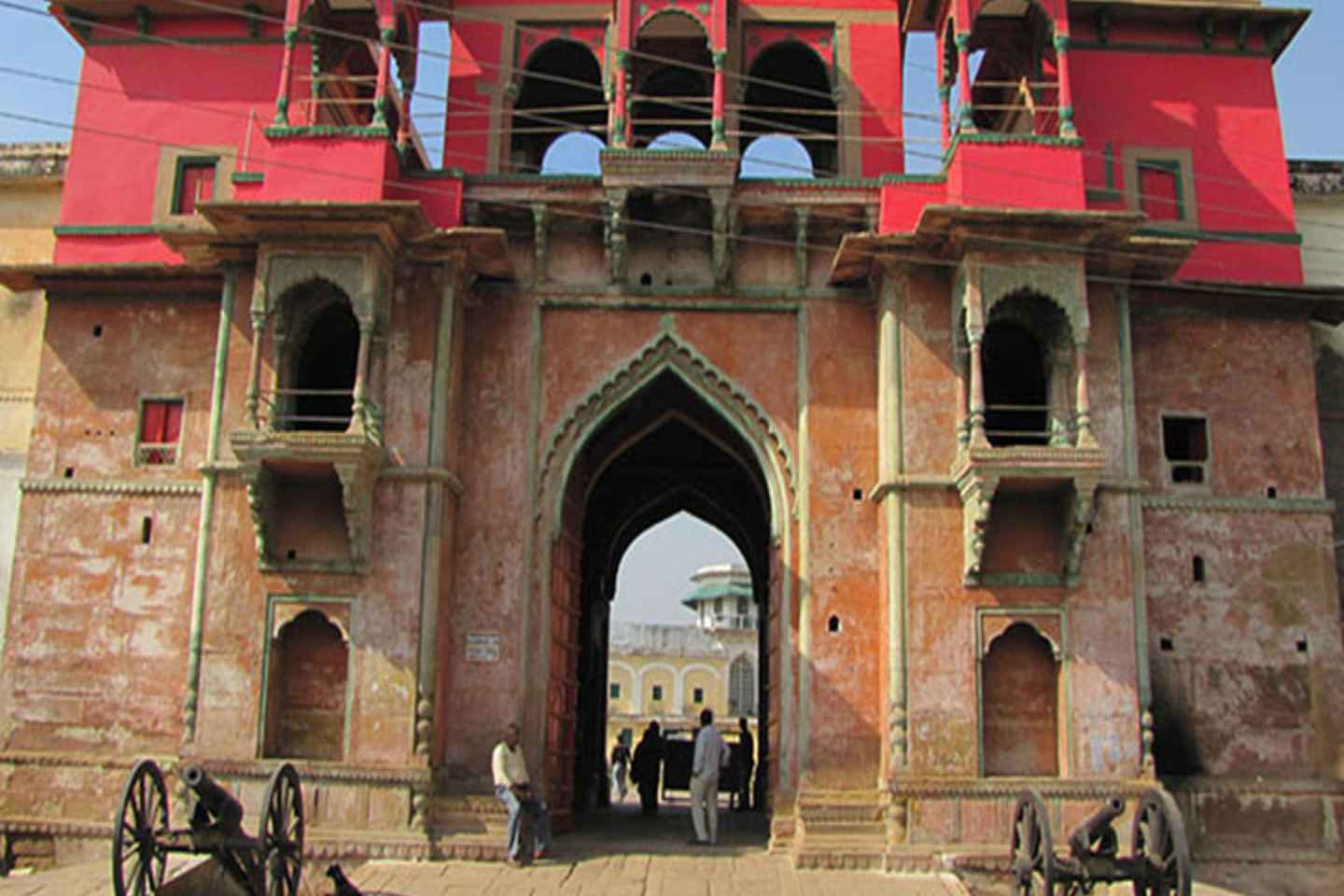 Located across the holy river, this historic landmark was built in the 17th century by the king of Varanasi. This magnificent palace was built of red stones and has an astronomical significance. The giant clock in the fort shows the day, week, month and year, and also displays astronomical details of space objects. The fort also has a museum displaying the swords, ornaments, palanquins and other objects from the medieval era.
From Varanasi: Private Half-Day Ramnagar Fort Excursion

Duration: 5 hour
3. Sankat Mochan temple
This temple located in the southern part of Varanasi is dedicated to the Hindu God Hanuman. This sacred temple was established in the 16th century by a Hindu preacher and poet Sri. Goswami Tulsidas. The meaning of Sankat Mochan is "reliever of all troubles". This holy temple attracts a lot of devotees every year during religious and cultural festivals.
Sankat Mochan

Address: Saket Nagar Colony, Lanka, Sankat Mochan Rd, Varanasi, Uttar Pradesh 221005

Website: Sankat Mochan

Opening hours: 5am - 12pm (daily)

Price: Free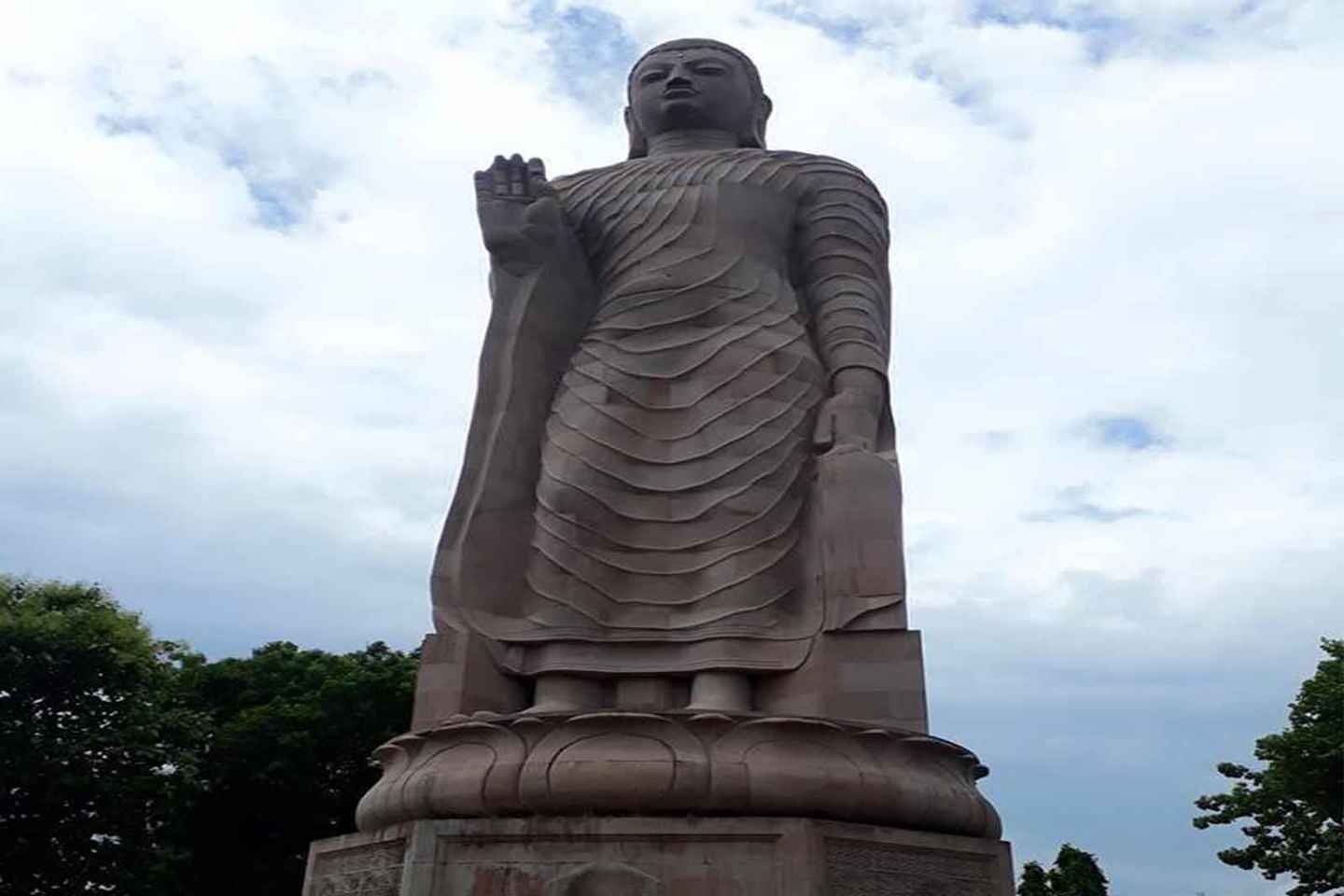 Located at a distance of 10 km (6.2 mi) from Varanasi, Sarnath is believed to be the place where Gautama Buddha visited to preach the wheel of law or 'dharmachakra' after attaining enlightenment in Bodh Gaya. The Deer Park is a major attraction in Sarnath and the erected stupa named Dhamekh Stupa is where he delivered his first sermon to his five disciples.
From Varasani: Private Half Day Tour to Sarnath

Duration: 4 hour
5. Chunar Fort
Located on the banks of river Ganga in Mirzapur district, UP, this historic landmark is a popular attraction among tourists. This lofty fort stands tall on the rocks at an altitude of 280 ft (85.3 m) above sea level. This fort has a recorded history traced back during the reign of Mughal emperor Babar. It is believed that this fort is divinely blessed and one of the most visited places in Varanasi.
Chunar Fort

Address: Tammanpatti, Uttar Pradesh 231304

Website: Chunar Fort

Opening hours: 8am - 5pm (daily)

Price: Free entry
This old shrine in Varanasi is considered as the holy Shiva temple whose history can easily be traced back to almost 3500 years ago. The Linga inside the temple is one of the 12th Jyotirlingas. It is definitely the holiest temple of Lord Shiva and is surrounded by temples of the other Gods. It is a famous spot among visitors.
Varanasi Heritage City Tour

Duration: 4hrs - 8hrsDuration
7. Tibetan Temple
This Tibetan temple is a Buddhist temple located in Sarnath, Varanasi. Among the several Buddhist temples, this twentieth-century temple is built and maintained by the Chinese and Tibetan monks. This temple has been built in a traditional Tibetan style and showcases some of the notable Buddhist painting on the walls of the temple. Like many other Buddhist temples, it also has prayer wheels and releases paper scrolls when one rotates the wheel in a clockwise direction.
Tibetan Temple

Address: Sarnath, Varanasi, Uttar Pradesh 221007

Opening hours: 8am - 6pm (daily)

Price: Free
8. Banaras Hindu University campus
This University is one of the acclaimed universities in Asia that attracts thousands of students from different countries to enroll in this renowned institute. This university was set up in the year 1916 by Madan Mohan Malaviya and Annie Besant and is spread over 1300 acres (526 hectares) of land with more than 30,000 students resides on the campus. It is the largest residential university in Asia.
Banaras Hindu University campus

Address: Pandit Madan Mohan Malviya Road, Varanasi, Uttar Pradesh 221005, India

Website: Banaras Hindu University

Opening hours: Mon - Fri: 10am - 6pm (closed on Sat &Sun)

Price: Free entry
9. Durga Temple
Located in Durga Kund, Varanasi, this temple is also popularly known as the Monkey temple due to the presence of a large number of monkeys in the temple premises. This famous temple is dedicated to the goddess Durga and was built by a Bengali queen in the 18th century in a north Indian style. The presiding goddess inside the temple is not human-made; it appeared on its own. The sacred temple attracts millions of devotees to seek blessings of the goddess during religious and occasional festivals.
Durga Temple

Address: 27, Durgakund Rd, Durgakund, Anandbagh, Bhelupur, Varanasi, Uttar Pradesh 221005

Website: Durga Temple

Opening hours: 5am - 12pm, 4pm - 9pm (daily)

Price: Free entry
10. Batuk Bhairav Mandir
This Hindu temple in Varanasi is dedicated to Lord Bhairav which is believed to be the ferocious form of Lord Shiva. It is most famous among the Aghoris or the saints and you can witness a lamp in the inner premises of the temple burning forever. The oil of that sacred lamp has religious significance and is believed to cure many diseases.
Batuk Bhairav Mandir

Address: Rathyatra Kamachha Rd, Near Kashirag Apartment, Gurubagh, Bhelupur, Varanasi, Uttar Pradesh 221010

Website: Kaal Bhairav Mandir

Opening hours: 4am - 12.30pm, 2pm - 10pm (daily)

Price: Free entry
Varanasi: the religious epicenter of India
Varanasi is one of the most sacred cities in India known for its rich cultural heritage and spiritual legacy dating back to more than 3000 years. This religious epicenter is also home to many historical and cultural landmarks that hold massive significance in Indian history. You can't experience the majestic beauty of this city without paying a visit to the above-mentioned places.
Disclosure: Trip101 selects the listings in our articles independently. Some of the listings in this article contain affiliate links.
Get Trip101 in your inbox
Unsubscribe in one click. See our privacy policy for more information on how we use your data