Morocco's northern-most tip touches the strait of Gibraltar, guarding the entrance to the Mediterranean sea and the Arabic world. Here, the gentle sea breeze brings the flavors of Europe down from up north. Further south, the sand dunes and the vast deserts cover the land with a landscape that's iconic of the Sahara. As it is, Morocco sits at the crossroads between Africa, Europe, and the Arabic world, both figuratively and literally. This blend of cultures is hinted at by the sight of Morocco's cities and streets alone. A visit to Morocco is definitely unlike any other, and a trip here calls for a cozy stay at the best riads and hotels in the country. If you are bored of big city trips and are looking for something more unique, Morocco is the place to go, and we have found some reasons to convince you. Here are the things Morocco is famous for that will leave you itching for your next adventure here.
1. Hassan II Mosque
Hassan II Mosque in the beautiful city of Casablanca is the 7th largest of its kind in the world. It was designed by French architect Michel Pinseau under King Hassan II and features a Moorish and Arab-Andalusian architectural style. Its minaret, or the focal point tower, stands at 210 meters (689 feet) and is the second tallest in the world. Hassan II Mosque's roof is retractable, and the walls are hand-crafted marbles. This active mosque has a capacity of 105,000 worshippers, with 25,000 inside and the remaining on the outdoor grounds.
Hassan II Mosque

Address: Boulevard de la Corniche, Casablanca 20000, Morocco

Website: Hassan II Mosque
2. Todgha Gorges
One of the most stunning places you will ever see in Morocco is the series of limestone river canyons called Todha Gorges. It is located in the eastern part of the Atlas Mountains. The canyons are about 15 miles (24 kilometers) long, and their highest point goes up to 1,312 ft (400 meters). Some say that the best part of the canyons is the final 600 meters (1,970 ft) where it narrows to a track. This attraction used to be remote, but its robustness made it a top destination among rock climbers. Reaching the gorge is easier nowadays, with a concrete road leading right up to the valley entrance.
3. The Sahara Desert
What is Morocco known for? We sure have all heard about the Sahara Desert. It is a place that is precarious yet mysterious and dazzling. When in Morocco, do not miss the chance to have your own adventure in the Sahara. From Marrakesh, launch your expedition with guides to explore iconic spots such as Erg Chebbi, Dades Valley, and Kasbah of Ouarzazate. In between, spend a night camping in the middle of the Sahara and watch the landscape change dramatically as the sun rises and sets.
4. Beaches
When the sea touches the Moroccan sand, beautiful beaches form. Surprisingly, lining Morocco's coastline is countless beaches that will make you wonder whether you are even on the African continent. From Ain Diab in Casa Blanca to Agadir Beach in Berber city, beaches are a popular hangout spot for visitors and locals. If the desert sun has gotten the better of you, head down to the beach to watch the seamless merger of landscapes and to cool off.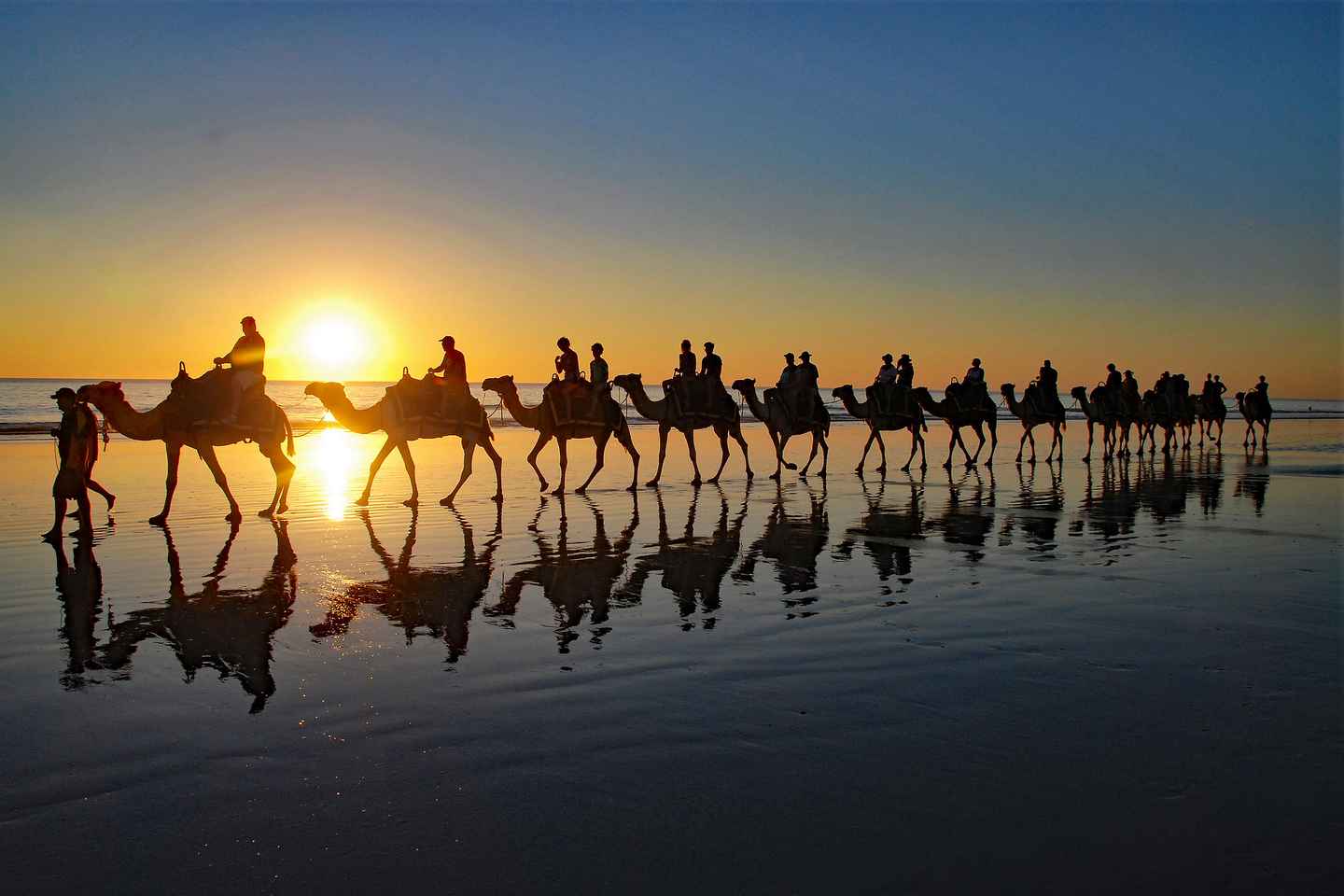 Whenever we think of the Sahara, we usually associate the camel with it. The camel is, of course, worthy of curiosity. We have heard of how it stores water to survive in the dry Sahara, and how humans domesticated it to help with their own travels. Now, get up close to learn about the magnificent animal yourself on a camel ride. Hop on and enjoy a lovely stroll across the beaches of Agadir on camelback. If not, you can also opt to take a ride through the nearby mountains and experience ancient trails. This is one of the authentic ways to experience the history of the Sahara.
Agadir: Camel Ride Beach Tour Experience

Duration: 1 hour
The cultural influences of a place are often reflected in its food, and Morocco is no different. Be guided through the streets of Morocco and taste the history and culture of Marrakech on a food tour. For three hours, you will be treated to authentic local delights while learning about the local lifestyle. Immerse yourself in Morocco's flavors while exploring the Medina. For the extroverts, the tour is also a great time to meet the locals and hear their stories.
Marrakech Authentic Morocco Food Tour with Dinner

Duration: 3 hours
7. The world's first university - University of al-Qarawiyyin
Most would be familiar with the concept of universities. They are an integral part of society and it would be hard to imagine a world without it. Yet, Morocco takes you back in time. The world's oldest continually operating university is located in Feiz, Morocco. Founded in 859 AD, this attraction in Morocco was a time when the Vikings were still raiding communities and the Tang Dynasty was still the ruling monarch of China. You can only imagine the sense of history the place now possesses. Its facade is decorated with a unique Islamic character, adding to its grandiose nature. It is definitely a sight to behold.
University of al-Qarawiyyin

Address: University of Al-Karaouine, Fez, Morocco

Website: University of al-Qarawiyyin

Opening hours: Mon - Fri: 8:15am - 4pm (closed on Sat & Sun)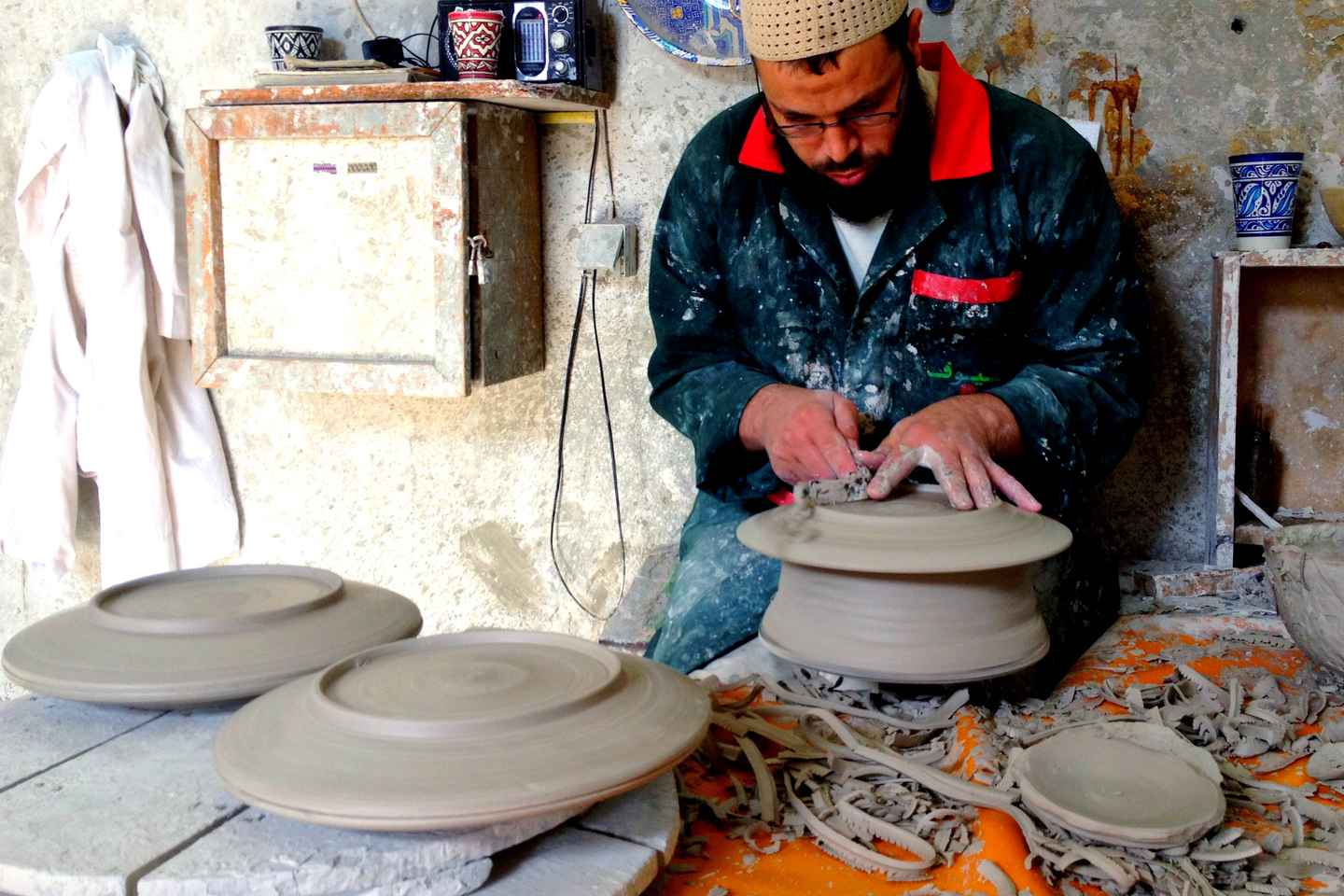 In a country that possesses such an extensive history, its richness is well preserved in the skills of the locals. Many of them continue to create beautiful handicrafts. Along the cobblestone streets of Fez, Morocco, these handicrafts are on sale for you to take home a part of Morocco's heritage. Follow a tour through the city's streets to immerse yourself in the world of Moroccan Berber art. You might even get to try your hand at making one of these pieces yourself.
Full-Day Fez Handicraft Tour

Duration: 1 day
9. Hot weather
With the desert down south and the ocean up north, Morocco's weather can be varied. However, between June to August, Morocco's summer sun takes the stage. Visiting in these months gives Morocco the familiar sights that one would expect - the hot sun shining over the city's medinas. The weather in these months is typically dry with humidity on the low, so be sure to bring lots of sunscreen! It is also advisable to whip out the shades and caps. Despite this, the typical lack of rain means that you do not have to worry about the weather stopping you in your tracks. This gives even more opportunities to explore Morocco.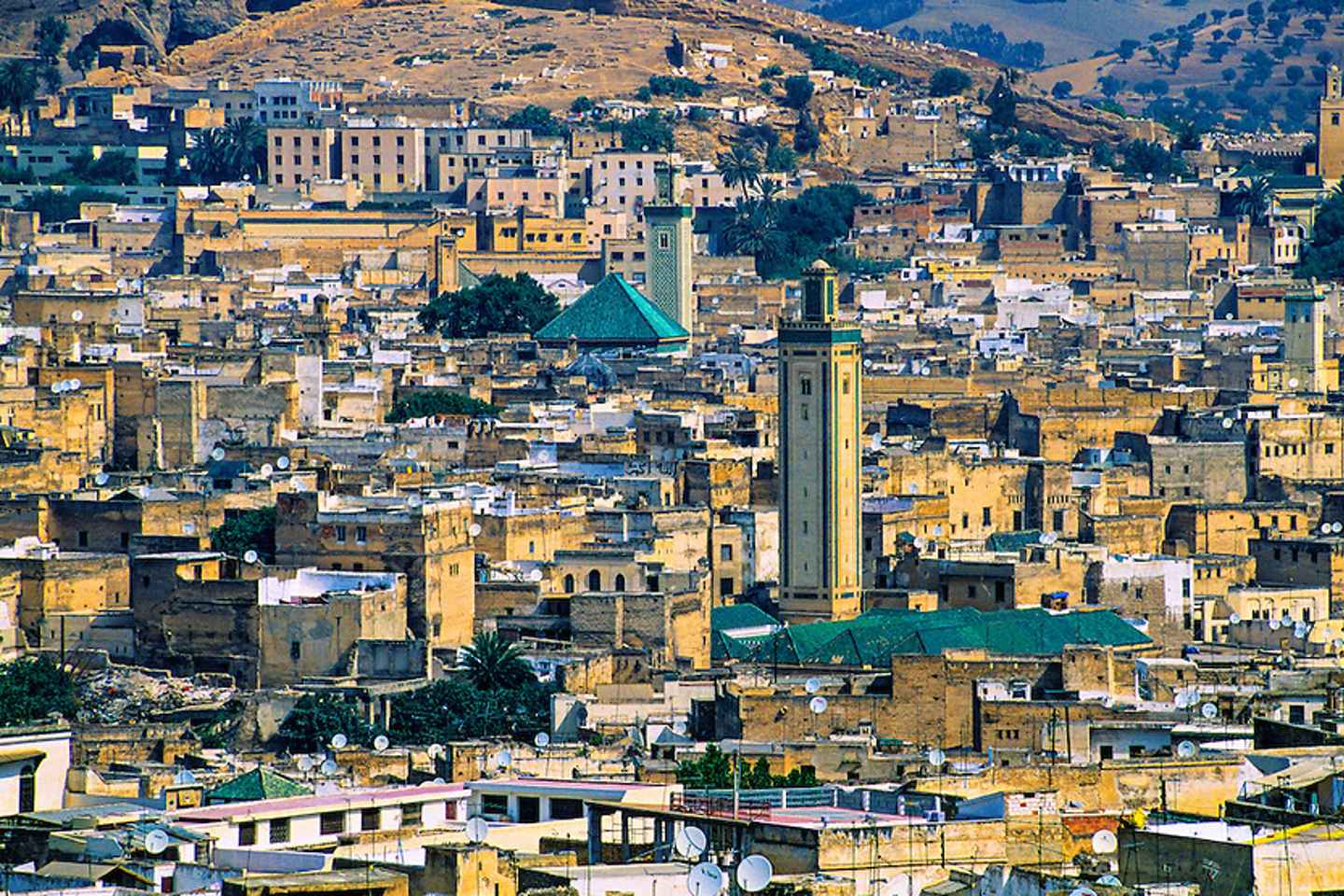 Iconic to Fez, Morocco, are its maze-like cobblestone streets that curve and wind through the city. The medinas represent the life of Morocco, where economic activity and daily life take place. If you are afraid of getting lost in the streets, hop on a tour. It will bring you to the iconic corners of Fez where you can snap a photo to remember the charming nature of the city. Besides that, you also get to visit sites like Nejjarine Fountain, the Bouaanania Medersa, and Bartha Palace.
Fez Medina Guided Tour

Duration: 4 hour
Morocco's cities are beautiful, and they can certainly help to ease any anxieties. For full rejuvenation, however, visitors should enjoy Morocco's famous Hammams. Similar to a Turkish bath, a Hammam is a steam room where you can get refreshed. However, the Moroccan way involves a complete experience with aromatic oils like Argan oil, beldi soap, and rhassoul that serves as a great therapy for relaxation. Whether it has been days since you started your Moroccan exploration or you simply need a jumpstart, a Moroccan Hammam will do you good any day, any time.
Hammam & Massage regularly sanitized

Duration: 2 hours
The Roman Empire famously reached all corners of Europe, the Middle East, and parts of Africa. Unsurprisingly, Morocco was not spared. Volubilis was a Roman settlement in the southwestern corner of the empire's border. However, Roman control over it did not last long. It eventually fell to local tribes and continued to change hands between cultures and empires. Today, its ruins are designated a UNESCO world heritage site. From Fez, a day tour takes you out to one of the many sites where human history emanates from ancient ruins. Do not miss such a chance to be a part of history and visit this monument in Morocco.
Private Day Tour from Fes to Volubilis, Morocco

Duration: 8 to 10 hours
Explore the beauty of Morocco
Morocco's landscape changes fast. From one city to another during different parts of the day, you can find yourself experiencing different weather and sceneries. This, with its rich heritage, makes Morocco a country with endless exploration opportunities. Take a trip there and learn something new.
Disclosure: Trip101 selects the listings in our articles independently. Some of the listings in this article contain affiliate links.
Get Trip101 in your inbox
Unsubscribe in one click. See our privacy policy for more information on how we use your data