One cannot deny that Southeast Asia is a melting pot for different and unique types of cultures. Each country has something they're proud to showcase their visitors. In the case of Thailand, they've got great food, marvelous heritage sites, beautiful beaches, and the friendliest people. You can find all of these and more in the province of Phuket. Located on the southern tip of Thailand and cut off from the mainland, Phuket is world-famous for a number of reasons, but their glorious beaches probably top the list. It's also become a tourist hotspot in the region for its nightlife and shopping districts. Does this pique your interest yet? There are several more reasons why Phuket is a top tourist destination not only in Southeast Asia but in the world. To learn more about this, read on to find out about the top things Phuket, Thailand is famous for.
Located to the east of Phuket, Phi Phi Islands are a group of islands famous for crystal clear waters and magnificent limestone formations. Because of its natural beauty, this hotspot became the location of the 2000 film The Beach starring Leonardo DiCaprio. Due to this, tourism suddenly boomed on these islands. Island hopping is the most common activity here. Legally, Phi Phi Islands belong to Krabi Province instead of Phuket Province, but Phuket is usually the jump-off point for tourists who wish to tour the islands.
[100% Guarantee Songkran Trip] Phi Phi Islands Speedboat and Speed Catamaran Day Tour from Phuket

Duration: 9hrsDuration
2. Big Buddha Phuket
Big Buddha Phuket is a 45-meter-tall (148-foot) statue of a seated Maravija Buddha. It sits at the top of Nakkerd Hill and is made of Burmese marble. People from all over the world who visit Phuket come to see Big Buddha Phuket, which is sometimes called The Great Buddha of Phuket. A visit to this statue is either a religious or cultural experience. Either way, it provides a moment of tranquility to its visitors. As it is considered a religious site though, be mindful of your attire: do not wear shirts with explicit prints, shorts, or swimwear.
Big Buddha Phuket

Address: Karon, Mueang Phuket District, Phuket 83100, Thailand

Opening hours: 8am - 6pm (daily)
3. Night markets
Photo is only for illustrative purposes
Another thing Phuket is highly known for is its night markets. It's the best place to get everything from souvenirs to everyday keepsakes at a good bargain. It's also the best place to sample the best of Thai food. Night markets thrive in Phuket most likely because of the tropical weather - it's too hot to go around markets when the sun is out, although there are still markets during the day, you would rather spend that at the beach! Phuket's night markets are colorful and full of life, oftentimes accompanied by performances and music.
Elephants are Thailand's national animals, and they see to it that they are well-preserved in ethical sanctuaries. All over Thailand, there are about a dozen ethical elephant sanctuaries. One of them is located in Phuket, and here, the elephants are free to live in their natural habitat. Many of these gentle creatures are rescued elephants from the logging and tourism industry. Visitors will get to learn more about their conservation and to see them in their natural habitat through guided tours.
Elephant Jungle Sanctuary Phuket Experience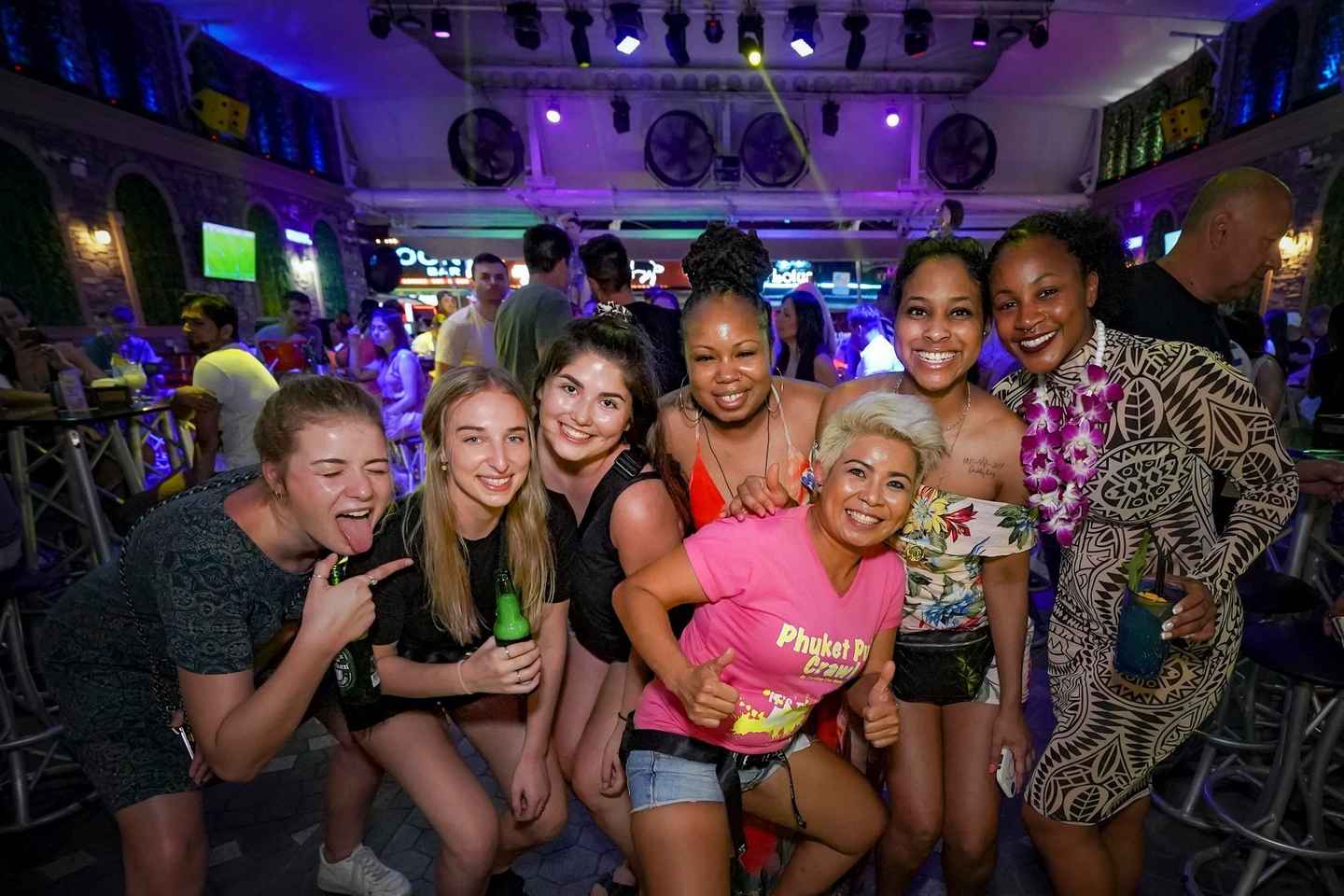 If there's one thing Phuket is known for - not just in Southeast Asia but in the whole world - it's its wild nightlife. People in Phuket really know how to throw a party, and it's something you have to experience for yourself. There are many bars and clubs to check out, so you might not know where to start. In that case, it's best to check out bar crawl tours so you can have a taste of every bit of the island's nightlife. The epicenter of the fun is usually at Bangla Road near the iconic Pa Tong Beach, where, as the night progresses, the party spills out onto the street.
Phuket: Bar Crawl Tour

Duration: 4 hour
For those who seek a more thrilling experience in Phuket, don't worry because there's something for you too! Check out Phuket Jungle Bungy Jump, the only licensed one of its kind in the area. Located about 20 minutes from Pa Tong, you will be leaping from a 50-meter (164-foot) jump-off point above a lagoon and with surrounding green woods as your view. This activity has been operating for nearly 20 years under the management of New Zealanders and Australians. So what are you waiting for? Get your adrenaline rush and take that leap of thrill!
Phuket Bungy Jump
7. Shopping paradise
Photo is only for illustrative purposes
It's not a trip to Phuket without the shopping aspect. You can't leave the island without going on a retail journey with its endless options for shopping. You have malls, bazaars, and markets to choose from, and you will most likely find what you're looking for, from antiques to clothes. If you're looking for traditional and locally made products, it's best to stop by OTOP, short for One Tambon (District) One Product. In Phuket, most of the stores and stalls that sell similar items are within the same area so it'll be easy for you to shop.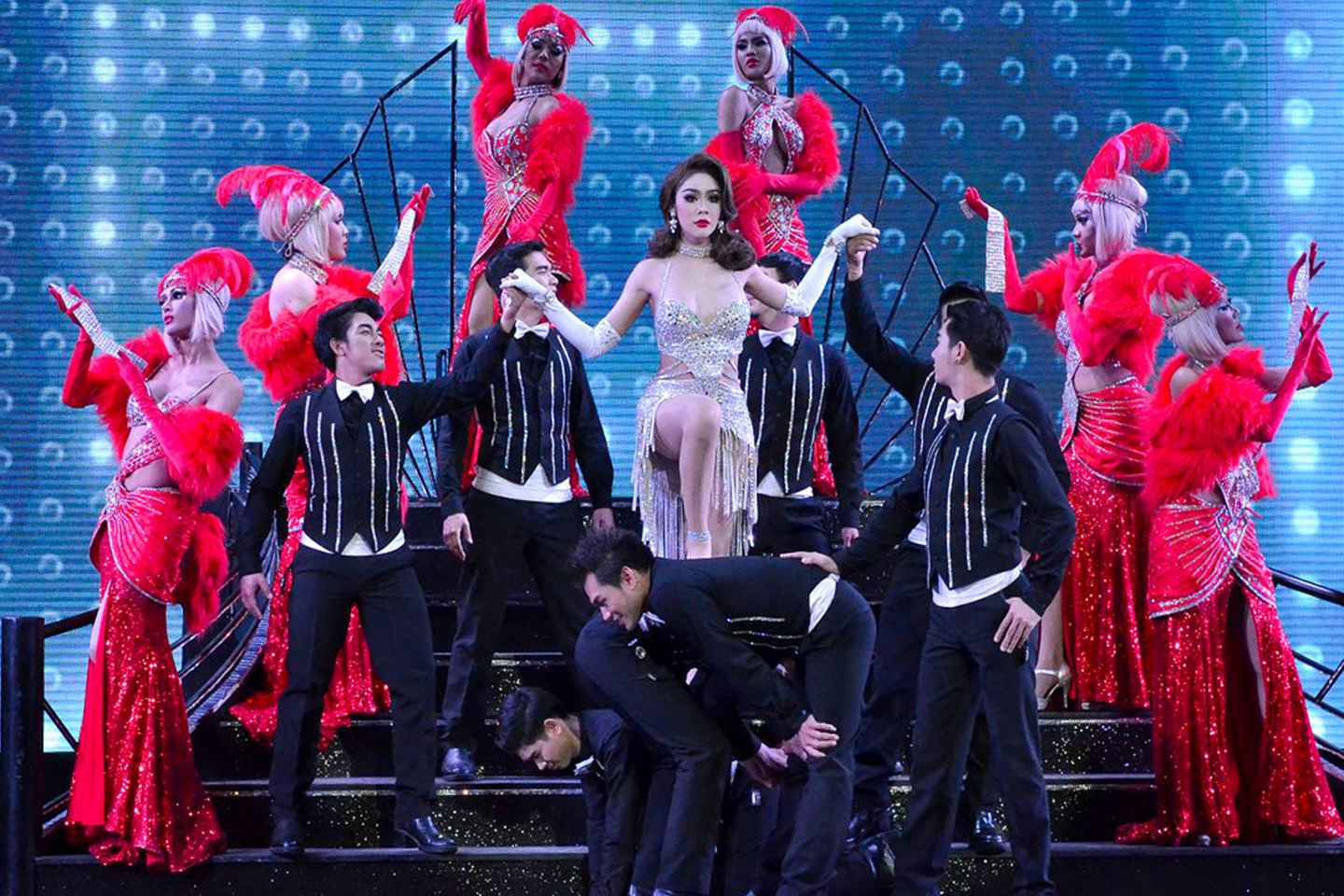 For those interested in music and the performing arts, you should check out Phuket Simon Cabaret. Located in Pa Tong, it's not just the best show in town, it's also the most famous ladyboy show in all of Thailand. Just like any other cabaret show, expect a night filled with music, performances, comedy, and all-around fun. Most of the performers are men dressed as women, and they are set to deliver several amazing acts amidst colorful backgrounds. It's also a great way to experience Thai culture in a creative way.
Phuket: Simon Cabaret Show Admission Ticket

Duration: 1 hour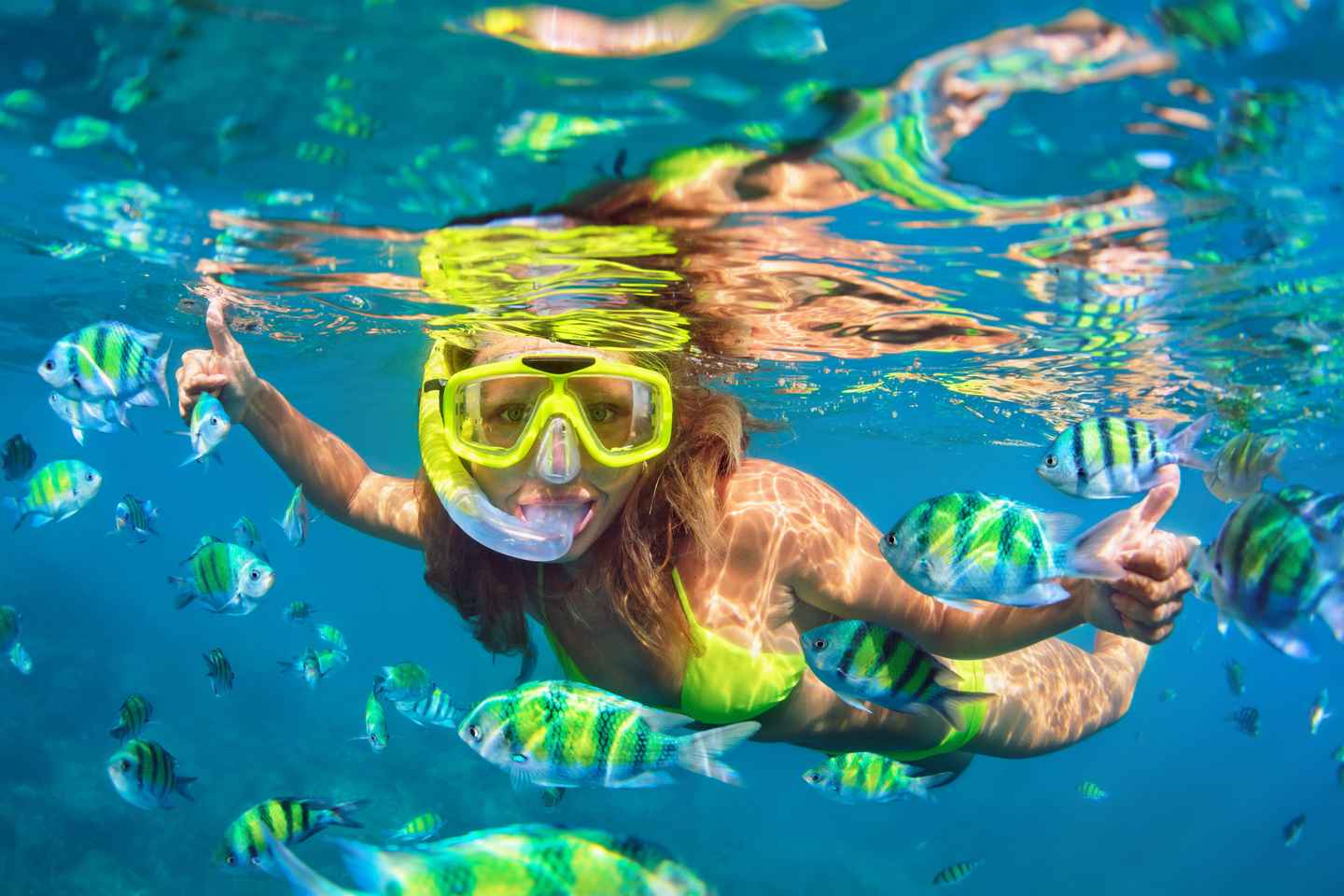 The fact that Phuket is an island best known for its beautiful beaches means that the activities you will most likely be doing will have to be in the water. Phuket offers a variety of water activities for all ages. If you'd like to see the world below the water, grab a snorkel set and jump in to see for yourself. If you want to venture deeper, there are also scuba gears and instructors available. Not up for underwater activities? No worries, because there is also the option of kayaking, stand-up paddleboarding, or transparent canoeing.
Phuket: Water Sports Boat Cruise with Optional Scuba Diving

Duration: 8 hour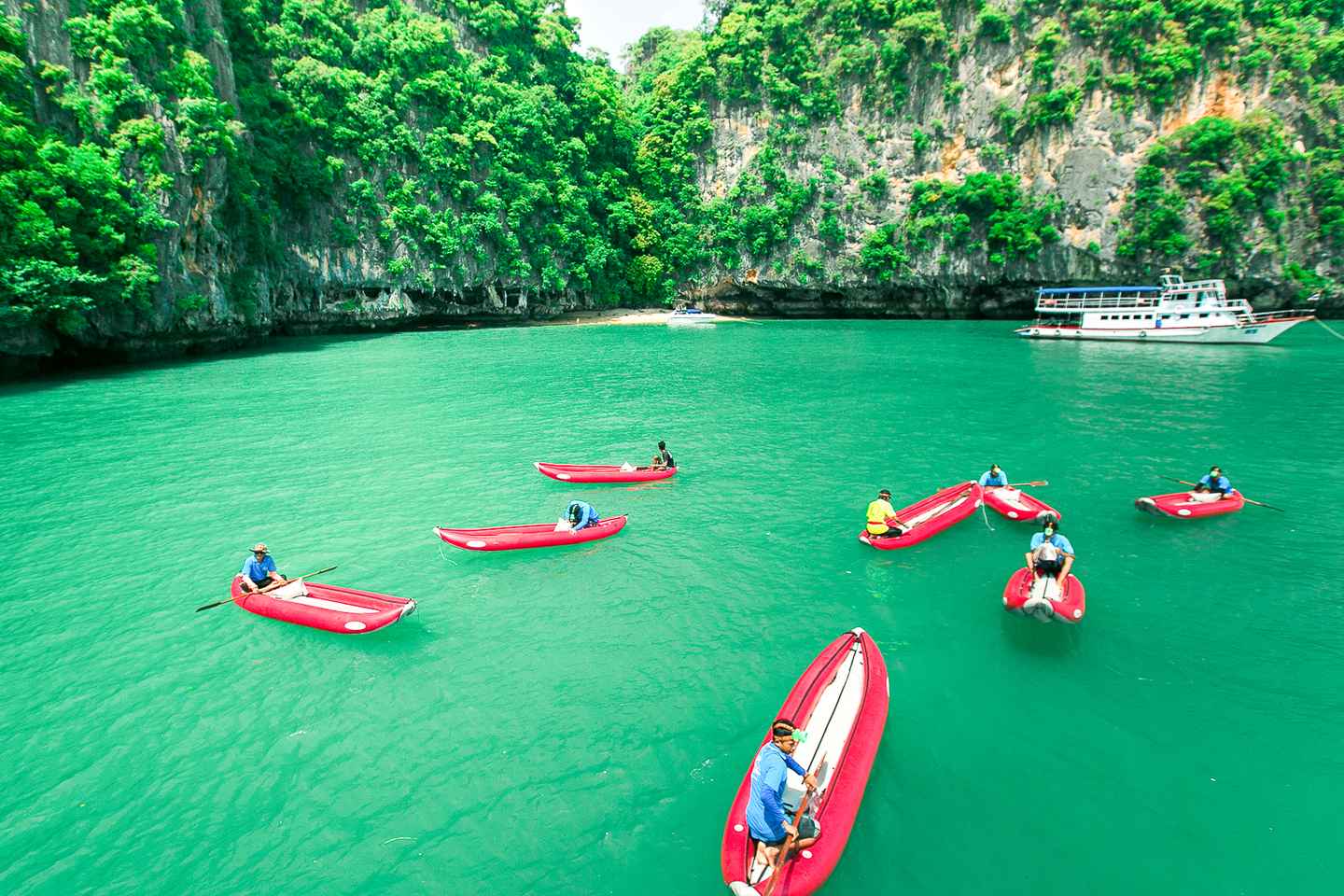 A real natural wonder, Phang Nga Bay is located in the Strait of Malacca, between the mainland and Phuket. Tourists come flocking to Phang Nga Bay mainly for its wondrous limestone formations and caves. Several boat tours are available from Phuket to explore this destination. It was made famous because of its feature in a James Bond movie, hence one of the limestone rock formations was named James Bond Island. The area around Phang Nga Bay was also the inspiration behind the fictional planet of Kashyyyk, home of the Wookies, in the Star Wars films.
Phang Nga Bay: Full-Day Kayaking Tour by Boat from Phuket

Duration: 9 hour
Have the best time in Phuket
It's impossible to leave Phuket without saying you've had one of the best vacations of your life. The place just exudes relaxing holiday vibes and all-around fun at the same time. There may be a lot of things it's famous for, but one thing's for sure, it will prompt you to come back again.
Disclosure: Trip101 selects the listings in our articles independently. Some of the listings in this article contain affiliate links.
Get Trip101 in your inbox
Unsubscribe in one click. See our privacy policy for more information on how we use your data