It is a desire of every couple to be able to spend some time together and have unforgettable romantic moments at least once a year, isn't it? The world we live in is a beauty, as it offers plenty of romantic cities you can choose from if you want to have a romantic getaway with your partner. One of the romantic cities we are talking about is Switzerland's Zurich. Besides amazing attractions, there are plenty of lovely vacation rentals in Zurich and other accommodation options available too. From posh hotels to the top Vrbo vacation rentals - there are many options to choose from. With your lodging sorted, you can go out and explore the city with your partner. To help you out, we've prepared a list of romantic activities you can do in Zurich. So, scroll down to check out the most romantic things to do in Zurich and make sure that you do not miss them!
1. Have a romantic dinner at Didi's Frieden
If you're looking for date night ideas in Zurich, how about a romantic dinner? An exquisite selection of food and drinks, combined with quiet and serene ambiance…sounds romantic, doesn't it? You can enjoy all of this at a restaurant called Didi's Frieden, which is situated very close to downtown Zurich. From appetizers to main courses, desserts and drinks, they all are extremely tasty! Enjoy the restaurant's fine meals while smiling and looking straight into your partner's beautiful eyes. As one of the best places to eat in Zurich, it guarantees a romantic dinner perfect for a date night!
Didi's Frieden

Address: Stampfenbachstrasse 32, 8006 Zürich, Swiss

Price: from 15 CHF (15 USD) for starters

Opening Hours: Monday - Friday 11.30am - 2.30pm, 5pm - 12am. Saturday 6pm - 12am. Sunday closed.

Access: 6 min walk from downtown Zurich

Contact: +41-442531810

Website: Didi's Frieden
2. Love will never fade when you lock your love at Mühlesteg Bridge
Mühlesteg Bridge is a pedestrian bridge, nestled elegantly over the beautiful Limmat River in the old town area of Zurich. With the view over Central Square, the Mühlesteg Bridge is a favorite spot for walkers to spend some time enjoying the amazing view of Zurich, the largest city in Switzerland. The Mühlesteg Bridge is not only a perfect spot for pedestrians, but it is also a must-visit place for lovers. It is easily one of the most romantic attractions in Zurich. Couples can lock their love at the edge of the bridge with a symbolic padlock and wish for eternal love. Love is a beautiful thing, but eternal love is the most beautiful thing. Couples whose love lasts forever are the most fortunate people. So, don't forget to bring a padlock with you, stop by the Mühlesteg Bridge and lock your love!
Planning ahead? Besides Zurich, Europe plays host to a range of spots perfect for a honeymoon destination. Make the trip perfect with a romantic ambience, things to do, and scenic spots that will make the perfect memories that will last a lifetime.
Mühlesteg Bridge

Addreess: Region Zuerich (ZH), Switzerland

Price: free

Opening Hours: anytime
3. Open your heart at the Old Botanical Garden
Flowers make the planet and our lives more beautiful, don't they? For a romantic day, you and your partner should visit the Old Botanical Garden, which is conveniently situated right in the heart of Zurich. The garden is called the Old Botanical Garden because of the long history it boasts. Dating back to the year 1837, the garden is surely much older than all of us. Home to various trees and flowers, the garden makes a superb choice for couples who wish to open their hearts to one another. Take a stroll in the garden and talk about love, the way both of you want it to be.
Old Botanical Garden

Address: Alter Botanischer Garten, Pelikanstrasse 40, 8001 Zürich

Price: free

Opening Hours: April - September 7am - 7pm. October - March 8am - 6pm.

Contact: +41-446348461

Website: Old Botanical Garden
If you're looking for things to do in Zurich for couples, how about spending a day at Hotel Atlantis by Giardino? Sometimes you can just stay in a hotel and have the most romantic time with your partner - as long as you stay in a romantic hotel. There is no need to go outside and do outdoor activities when you stay at Hotel Atlantis by Giordano. Switzerland is a country that is really famous for its beautiful natural landscape. One of the cities that makes Switzerland a paradise, is Zurich. When you stay at the Hotel Atlantis by Giardino, you will get a chance to feel the rhythm of nature. What is so amazing about this hotel is that it offers a perfect balance between nature and luxury. Located at the foot of Uetliberg mountain, the hotel boasts a luxury spa, sauna complex, indoor and outdoor pools among other awesome facilities that both of you can enjoy. Our suggestion is to spend a night or two at this hotel before moving on to another gorgeous hotel, which you'll find next, on our list!
Hotel Atlantis by Giardino

Address: Döltschiweg 234, 8055 Zürich, Swiss

Price: from 393 CHF (393 USD)

Contact: +41-444565555

Website:
Another hotel that is happy to make sure you have the most romantic getaway in Zurich, is Baur au Lac. Different hotel, different experience - that's why it is best for you and your partner to not stay in just one hotel. Nestled in the heart of Zurich, this stunning hotel has a lot of really great things to offer, such as two superb restaurants, luxurious rooms and suites, a vibrant bar, a hair and beauty salon and a fitness center. With more than 170 years of experience, the staff at Baur au Lac are experts in pampering their guests.



Baur au Lac

Address: Talstrasse 1
Accommodates: 3


Parking Restaurant Pets allowed Room service Meeting/banquet facilities Bar 24-hour front desk Fitness centre
The following content is contributed by Trip101 writer, Kenrick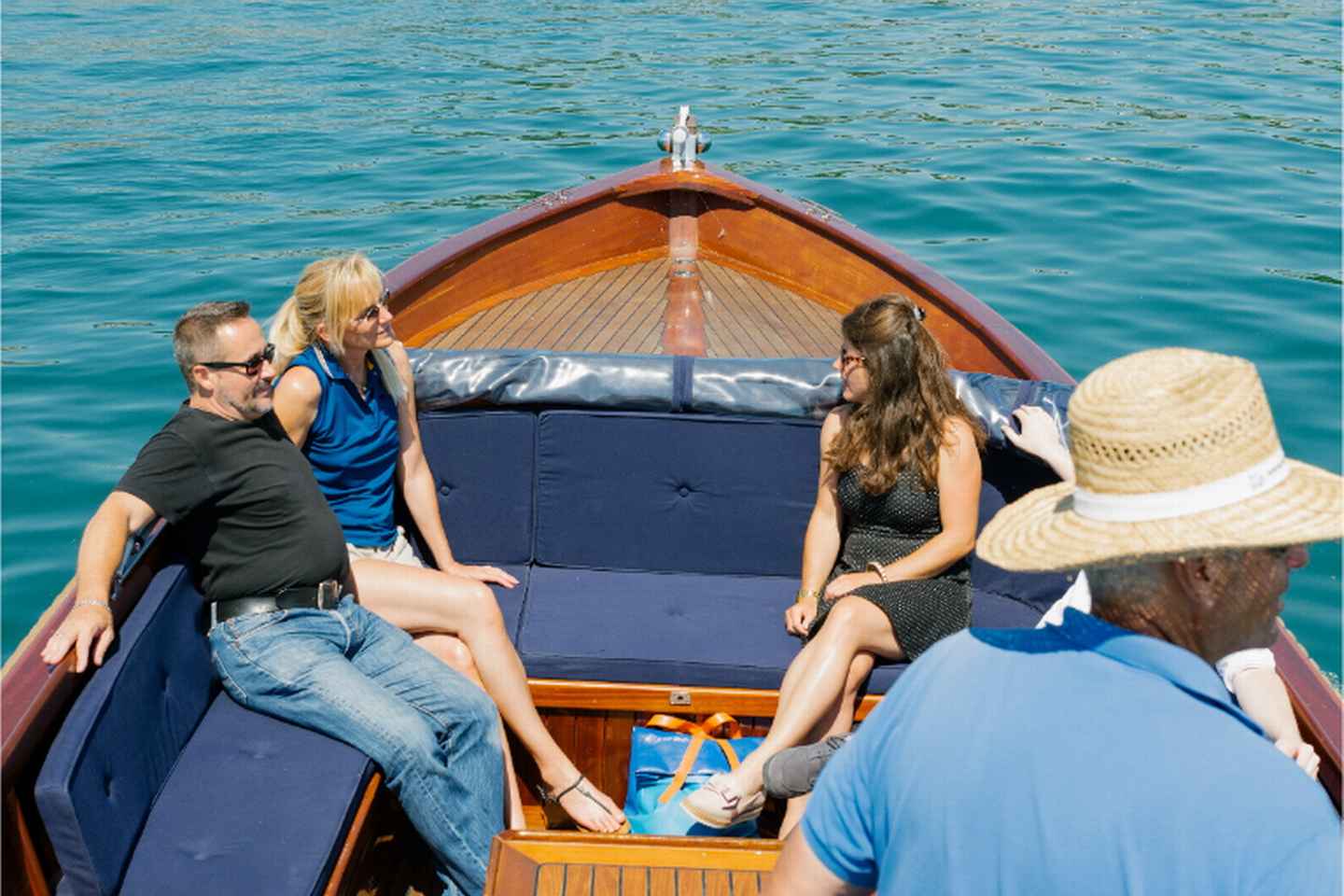 Lake Zurich is a scenic lake that is popular among tourists who want to admire its clean and pristine waters. There are many tours offering visitors a chance to experience the beauty of the lake first-hand. However, this tour is the best option if you want a more intimate sightseeing experience. Each boat tour is limited only to a private party of about nine people. The tour begins in the afternoon, and you'll be exploring Zurich on a classic boat for an hour. Besides taking in the sights, you'll also be allowed to go for a swim in the tranquil waters of the lake. Cuddle up with your partner and enjoy a tasty cocktail while admiring the views from this lake.
Lake Zurich 1-Hour Private Guided Boat Tour

Duration: 1.0 hour
A visit to Switzerland is incomplete without tasting their sweet treats. Now, you can indulge in the best confectionary treats in the city with this intimate tour of Zurich's Altstadt (Old Town). On this tour, you'll get to tickle your taste buds and treat your sweet tooth to a sampling of homemade ice cream, truffles, and Swiss chocolate bars, which are one of the things Switzerland is famous for. And if you book this tour in the winter, you'll get to sample some hot chocolate too! Now that is a perfect way to spend a romantic vacation in Zurich. On this tour, your relationship with your partner will only get sweeter - not just from the sampled chocolates but from time spent learning about chocolates from a knowledgeable guide.
Old Town Zurich Chocolates and Sweets Small Group Walking Tour

Duration: 2 hours 30 minutes
8. Dine high up on the clouds at Clouds Restaurant
Clouds Kitchen elevates your dining experience high up in the clouds, quite literally! Located on the 35th floor of Prime Tower, this restaurant will provide you and your partner with excellent views of Zurich. The restaurant serves a Quicklunch menu which you can order from and expect to be at your table within 25 minutes. Heading out for dinner? The restaurant's special 89er menu is the perfect way to cap off the night with your partner since both of you will be treated to an elegant and seasonal three-course meal. After dinner, you can head over to their bar and request for their homemade gin which has won a prestigious award for its refreshing taste.
Clouds

Address: Maagpl. 5, 8005 Zürich, Switzerland

Website: Clouds

Opening hours: Mon - Thu: 11:30am - 11pm; Fri - Sat: 11:30am - 12am; Sun: 10am - 11pm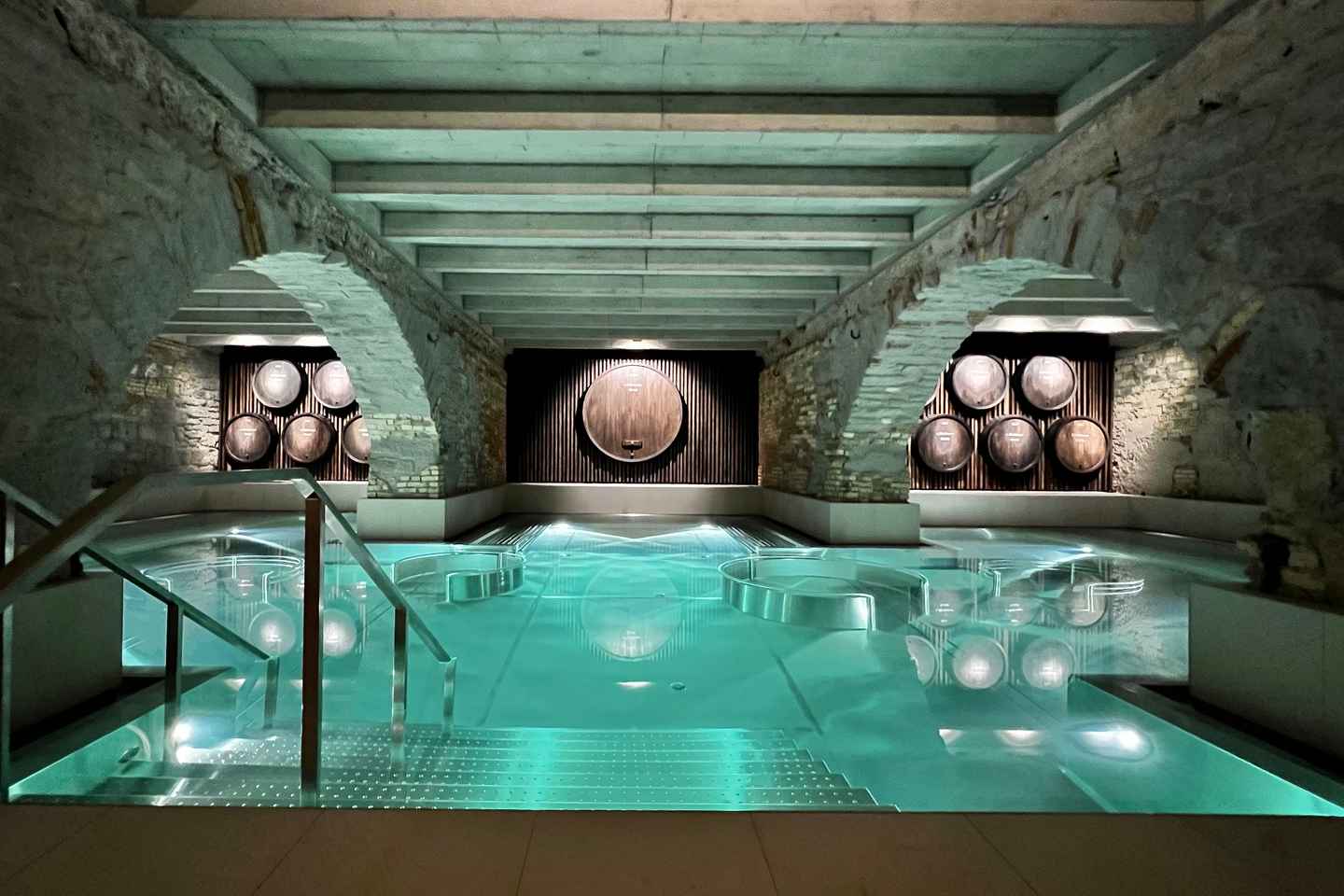 Relax and unwind with your partner at Zurich's thermal baths and spa. This is not just your usual bath and spa spot. Here, you will have the chance to relax in one of the wooden casks that date back to centuries. The casks are located in the vaults of a former brewery. Plus, your partner will surely enjoy the sweeping panoramic views of the city. There's something romantic and mystical about diving in a historic pool that offers great views of Zurich, so make sure you experience it on your next visit here.
Zurich: Thermal Baths and Spa with Panoramic Views
10. Watch great operas at Zurich Opera House
Located at Sechseläutenplatz is a historic opera house that is home to the Zurich Opera. It is the city's premier opera house that dates back to 1891. You can watch great opera performances here, and innumerable famous acts have premiered here in the past. It is also the home of the International Opera Studio, adding to its grandiose and prestigious fame. Aside from great operas, you can expect other performances such as ballet and concerts depending on the season. And since Bernhard Theater is also located on-site, you and your partner can catch up on some great theatrical performances.
Zurich Opera House

Address: Sechseläutenpl. 1, 8008 Zürich, Switzerland

Website: Zurich Opera House
11. Find peace at Chinese Garden
Relax by the lake or take a peaceful stroll on the pathways at Chinese Garden. While there are a lot of Chinese gardens all over the world, the one in Zurich is highly rated; in fact, it is one of the most highly ranked gardens outside of China. It is also classified as a temple garden, so you can also peacefully meditate within the garden's premises. At the center of the garden is a pond with a small island. Many pavilions and a mini-palace are also located onsite. As such, you'll feel like you have been transported to China.
Chinese Garden

Address: Bellerivestrasse 138, 8008 Zürich, Switzerland

Opening hours: 11am - 7pm (daily)

Price: free
12. Stroll down Zurich's plaza - Bürkliplatz
To experience romance in Zurich, take a stroll down Bürkliplatz and enjoy scenic views of the city. This quaint town square is named after Arnold Bürkli, the engineer responsible for transforming a town fortification into an area where people can gather for a while. On normal days, Bürkliplatz serves as a boat dock and a starting point for scenic tours in Zurich. However, there's more to the plaza - you'll find several vendors here on market days that take place twice a week, and artists selling their masterpieces during the summer. You'll also find unique treasures and other amazing things to buy in Zurich.
Bürkliplatz

Address: 8001 Zürich, Siwtzerland
Want to experience fondue and wine in a whole new way? Surely, there's nothing better than having fondue and wine while touring Zurich. This tour offers that experience. You and your partner get to ride an electric tuk-tuk that will take you around the city, including the breathtaking Grossmünster and Fraumünster churches, as well as Niederdorf district. Along the way, toast to your wonderful romantic years and sip a glass of wine to go with the cheese fondue. There's only four of you in each tuk-tuk, so you and your partner may even make some friends along the way. The tour will take an hour and a half to complete.
Fondue and Wine Tuk Tuk Tour in Zurich

Duration: 1 hour 30 minutes
14. Beat the heat at Strandbad Tiefenbrunnen
If Zurich's thermal baths won't cut it for you, then don your best swimsuit and head over to Strandbad Tiefenbrunnen for a dip. This open-air bathing facility is open to anyone looking for a respite from the heat. Plus, it's located along Lake Zurich, so you have a magnificent view of the lake itself. There's a bathing spot for people of all skill levels, including children and adults. Not in a mood to swim? There are wellness options to rejuvenate the weary soul, ranging from massages, yoga to Pilates. You can also rent a paddleboard for fun and adventure. Should you feel hungry, food kiosks here sell hot and cold food to replenish your energy. So grab your partner and go for a refreshing swim at Strandbad Tiefenbrunnen.
Strandbad Tiefenbrunnen

Address: Bellerivestrasse 200, 8008 Zürich, Switzerland

Opening hours: 11am - 7pm (daily)

Price: 4.22 USD onwards
15. Enjoy the food and view at The Nest (Storchen Zurich)
This bar above Storchen Zurich is special: it's only open when the weather is good! So expect it to open almost daily from April to October when the weather is usually good in Zurich. There's a very good reason why it's open only in select months of the year. The Nest is an open-air bar that offers sweeping views of the whole city. That alone is a good reason to head over. Besides the views, the bar provides its customers with the best cocktails and drinks in town. The Meditteranean-inspired food will also keep you coming back for more, with specials such as melon feta salad with mint and olives or a portion of Iberico ham with grissini on the side.
The Nest (Storchen Zurich)

Address: Weinpl. 2, 8001 Zurich, Switzerland

Website: The Nest

Opening hours: 12pm - 10pm (daily)
Declare love in Zurich!
The best way to declare your love for your partner is by doing something real - something romantic. There is nothing more real and romantic than having a romantic getaway in a beautiful city, and Zurich will help you do it! Create many beautiful memories and you and your partner will have something to smile about when you both grow old.
Disclosure: Trip101 selects the listings in our articles independently. Some of the listings in this article contain affiliate links.
Get Trip101 in your inbox
Unsubscribe in one click. See our Privacy Policy for more information on how we use your data