Unbeknownst to many looking for an out-of-the-box place to visit, Romania is that hidden gem that many are yet to discover. Sure, it's not one of the first places that comes to mind whenever you are thinking of a new destination to explore. But if you are the adventurous type, you'll be ecstatic about choosing Romania as your next vacation destination. It's a place that keeps on giving. Here, there's a near endless list of places you can visit, fun things you can do, and we haven't even started to talk about their mouth-watering cuisines. If you were at all intrigued and curious about what Romania could have in store for you, here's a list of the top things Romania is famous for.
Also known as Bran Castle, Dracula's Castle is located in Brasov Romania and is one of the many castles therein. One of the most famous attractions in Romania, Dracula's Castle is the most alluring, owing to its connection to the famous horror novel by Bram Stoker's 'Dracula.' Located about 25 kilometers (16 mi) towards the southwest side of Brasov, Dracula's Castle receives a whopping 630,000 visitors per year. Set upon a high fortress, this castle has attained landmark status and is considered a national monument.
Bucharest: Day Trip to Dracula Castle, Peles Castle & Brașov

Duration: 12 hours
Bucharest, the capital city of Romania, is where you go when you want to get a taste of what the place is all about. Would you love going to parties, taking long walks, basking in the sun, and experiencing what the Romanian culture is all about? If yes, then Bucharest is the answer to all your questions. Here you get to wine and dine and shop till you drop. Also, if you want to connect to other destinations in and out of Romania, it is in Bucharest, where you will find the most affordable flights.
Bucharest Sightseeing Tour

Duration: 4.0 hour
3. Sarmale (Romanian Cabbage Rolls)
If you were at all wondering what foods Romania is well known for, the first thing that anyone who's been there will tell you is that you must try their Sarmale. Any foodie will be eager to see what it looks like and feel what it tastes like. Sarmale is a traditional Romanian dish that's pretty much baked stuffed cabbage. It's the most flavorful and aromatic of all meals that you will find in all eateries and restaurants here. Inside the stuffed cabbage are ground or sliced pork, fresh herbs, and tomatoes.
4. George Enescu
Photo is only for illustrative purposes
Besides food and places, Romania is also known for some of its famous personalities, one of whom is George Enescu. A significant representative of the music culture here, George is an outstanding, multi-talented composer, pianist, violinist, and conductor. A big cultural event dubbed "George Enescu International Festival" is held annually here. It is the celebration of the Romanian music scene.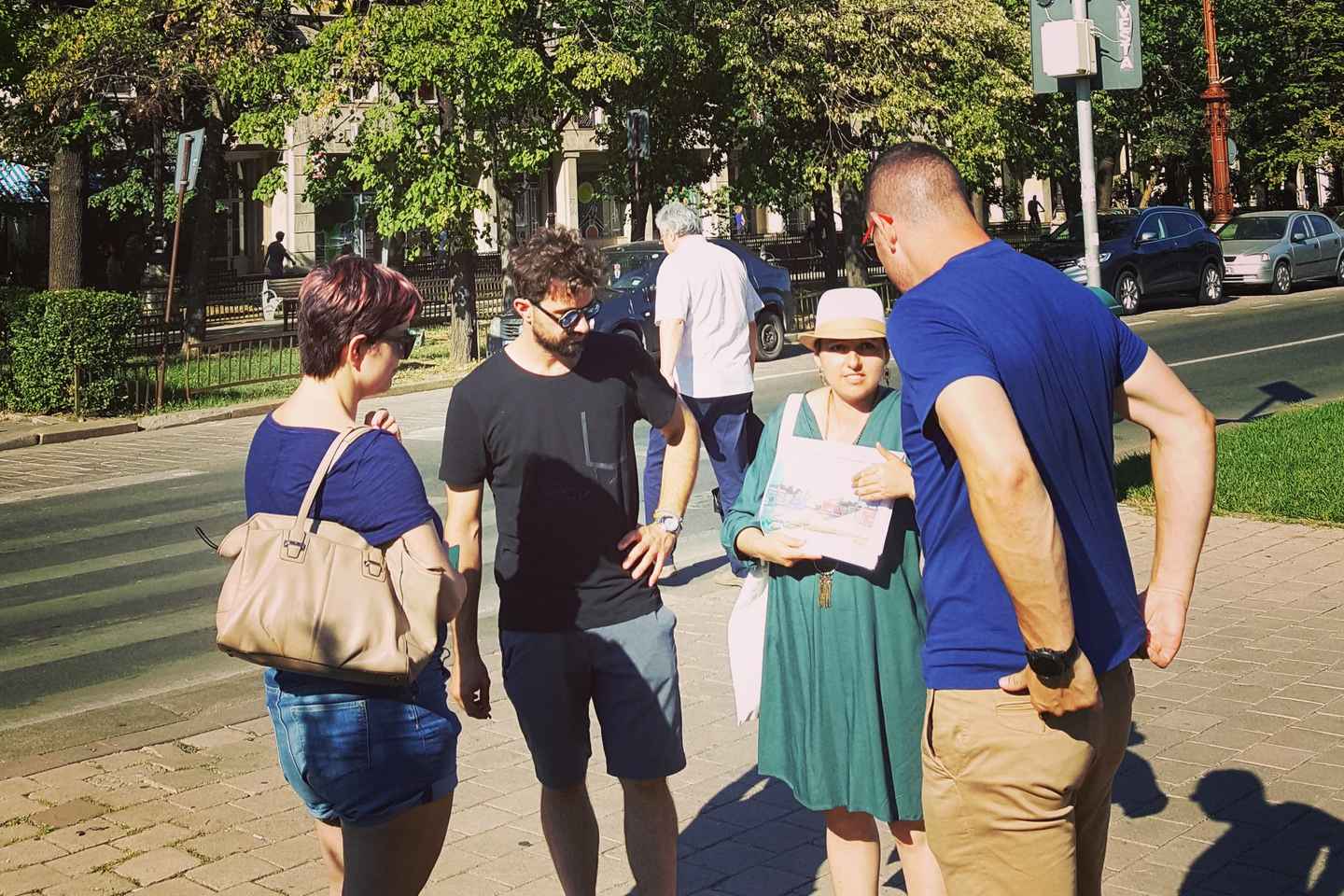 Romania is famous for its communist history, when the country was under the rule of Nicolae Ceausescu, a renowned dictator. It was during 1947 and 1989 when the country's communism past was at its peak. In 1987, the riots that broke out in protest in Brasov spiraled into more massive protests that erupted in other areas like Timisoara, Bucharest, and on to other cities throughout the country. This forced Ceausescu to flee the country, efforts that proved futile when he was captured and arrested. Later, he and his wife Elena stood trial and were sentenced to death.
3-Hour Guided Tour of Communist Bucharest

Duration: 3.0 hour
6. Dacia
Dacia is a famous car brand not only in Romania but throughout Europe. It is a sister company of the French car brand Renault and was unveiled in 1966. Over the past five decades, Dacia has produced and sold over six million cars, which were shipped to over 44 countries spread across four different continents. Some of the famous brands from this company are the flagship models Dacia 1100 and the Dacia 1300.
Environmentalists, nature enthusiasts, and outdoor adventurers frequent the Danube Delta in Romania for a rare treatment of what true nature entails. The Danube Delta is home to over 45 freshwater fish varieties and 300 bird species. If you are lucky, you'll get to see wild horses, spectacular views and take boat rides. The Danube Delta is a highly protected area that is recognized as a biodiversity epicenter, where visitors can either go to explore or relax in nature.
2-Day Private Tour of Danube Delta from Bucharest

Duration: 2 days
8. Hand-painted Easter Eggs
Ever wonder why people paint eggs during the Easter Holiday? It turns out, this common tradition stems from Romania. In fact, in Romania, painting Easter eggs is a tradition they started practicing hundreds of years ago. In Christianity, an egg is representative of the resurrection of Christ, which happens during Easter. Initially, the Easter eggs were only dyed/painted in red as a symbol of the blood Jesus shed when he was crucified on the cross. Later, people cultivated some sense of creativity and decided to explore by adding more colors and patterns on their hand-painted Easter eggs
Stretching over 600 miles (1500 kilometers), the Carpathian Mountains may not be as high but are certainly as expansive as no other mountain in and out of Romania. The mountains form an arch that makes for one of the rarest spectacles that most people cannot wait to view with their own eyes. Part of the Carpathian Mountains stretch out to the Czech Republic. However, the remaining larger portion of the mountains are in Romania. On the Czech side, you find the highest peaks of the mountain and a national park. On the Romanian side, you'll find thick forestry, which is home to animals like lynxes, bears, and wolves.
Day Hike in Carpathian Mountains for all levels in five areas

Duration: 6 hours
10. Romanian Polenta
Another one of the irresistible delicacies Romania has to offer is the Romanian Polenta. While there are many ways cooks prepare Polentas around the world, the Romanian polentas easily take first place as the most sumptuous. Influenced by cuisines from Turkey, Balkan, and Ukraine, the Romanians have such a unique way of preparing Polentas. It is common in Romania to see people eating polentas along with some cheese. You can find this famous dish in almost every food outlet or restaurant in the country.
Explore Romania
Is Romania the right destination to choose for your next vacation? Absolutely! Going by the famous things listed above, you would be setting yourself up for the most enjoyable holiday ever. It is one of the most underrated destinations in Europe, but it is packed with rich culture, wonderful landscapes, remote villages, and historical landmarks, thus making it worth a visit.
Disclosure: Trip101 selects the listings in our articles independently. Some of the listings in this article contain affiliate links.
Get Trip101 in your inbox
Unsubscribe in one click. See our Privacy Policy for more information on how we use your data