Pigeon Forge, a mountain town and vacation area in eastern Tennessee, is steeped in romantic mystery. This is a perfect vacation stay for new romances, or for long-time couples to renew their passion. The smoky mountain in Pigeon offers many wine trails for visitors to stop, savor and sip the finest wine, alongside a candlelit dinner. Stay cuddling and canoodling while looking at the beautiful view from above in a gondola. Find out about the love affair of The Titanic, and feel the sparks of romance rekindling in this small, cozy town. And if you're wondering where to stay in Pigeon Forge, there are plenty of options available to you - from pet-friendly hotels to secluded cabins. Keep reading to learn about the romantic things to do in Pigeon Forge, Tennessee, when you visit this wonderful destination.
1. Wine and dine date night on wine trails and Alamo Steakhouse
If you're wondering what to do in Pigeon Forge with your sweetheart, then this activity might interest you. The Rocky Top Wine Trail consists of six local wineries within 15 miles, each offering its own brand of local flavor and opportunities to taste a bit of renowned Pigeon Forgewine. It will be fun spending an afternoon enjoying each stop and savoring the sites and sips, then making it a date night at one of Pigeon Forge's favorite restaurants, Alamo Steakhouse. This place never disappoints with its expansive menu of mouth-watering favorites.
Alamo steakhouse

Address: 3050 Parkway (865)908-9998

Website: Alamo steakhouse

Opening hours: Sunday – Thursday Lunch 11am-3pm Dinner 3pm-8pm Friday and Saturday Lunch 11am-3pm Dinner 3pm-9pm

Price: 60-150 USD
2. Get a view from above at Smoky Mountains
The Smoky Mountains is the best background for an evening (or weekend) of romance! Make the most of the beautiful views by looking out from above. The ride on the Great Smoky Mountain Wheel has cozy gondolas that offer endless opportunities for cuddling and canoodling. Or take it all in from the top of the Gatlinburg Space Needle or Clingman's Dome. Looking out over the mountainscape will certainly make your heart flutter with love.
Gatlinburg Space Needle

Address :115 Historic Nature Trail

Website: Gatlinburg Space Needle

Opening hours: Open 365 days a year

Price: 12.95 USD
3. Spark up some romance aboard the Titanic Museum
Valentine is sweetheart's month at Pigeon Forge's Titanic Museum. You will love holding your partner's hand down the gorgeous grand staircase while professing your love. The annual First Class Valentines' dinner set in the museum's "secret" dining room makes for an exquisite evening. Titanic Museum is indeed one of the best Pigeon Forge attractions.
The Titanic Museum

Address: 3235 76 Country Blvd & Hwy 165, 65616

Website: Titanic Museum

Opening hours: Refer to the printable calendar on the website

Price: 26.50 USD
4. Enjoy some time at Riverstone Resort and Spa
Make your love escape rejuvenating – both mentally and physically – by enjoying spa time with your beloved. At Riverstone Resort and Spa there are all kinds of accommodations and spa packages for couples looking to relax together! Or just rent a cabin in Pigeon Forge for a romantic getaway weekend.
Riverstone Resort and Spa

Address : 212 Dollywood Lane

Website: Riverstone Resort and Spa

Opening hours: Sunday: 9:00 AM - 4:00 PM Monday - Wednesday: 9:00 AM - 6:00 PM Thursday-Saturday: 9:00 AM - 8:00 PM

Price: Prices are seasonal. Check the website.
5. Go for a spin at Ober Gatlinburg
Consider taking your darling to Ober Gatlinburg and hold hands as both navigate the ice! Book a three-hour skating session on this amusement center's indoor rink, then consider going to the hills for snow tubing or skiing! Or, after the skating session, consider taking a walk through Downtown Gatlinburg to experience the sights, sounds and smells of our neighboring Smoky Mountain city!
Ober Gatlinburg

Address: 1001 Parkway Suite 2 Gatlinburg TN, 37738

Website: Ober Gatlinburg

Opening hours: Open daily, year-round 9:30 am - 8:30 pm.

Price: 33 USD (all-access ticket)
The following content is contributed by Trip101 writer, Priyanjali
Celebrating the legendary Motown artists, Soul of Motown concerts are one of the most spectacular (and memorable!) experiences you can enjoy with your beloved in Pigeon Forge. These live performances are about two-three hours long and recreate pulsating tracks of music icons, such as Stevie Wonder, The Temptations, Aretha Franklin, Gladys Knight and many others. So shake a leg, throw your hands up in the air, and have yourselves an absolute rocker of a time! You could also upgrade your package to include drinks and dinner, so look into that if you'd like to knock the socks off your partner with all those frills.
Duration: 1 hour 30 minutes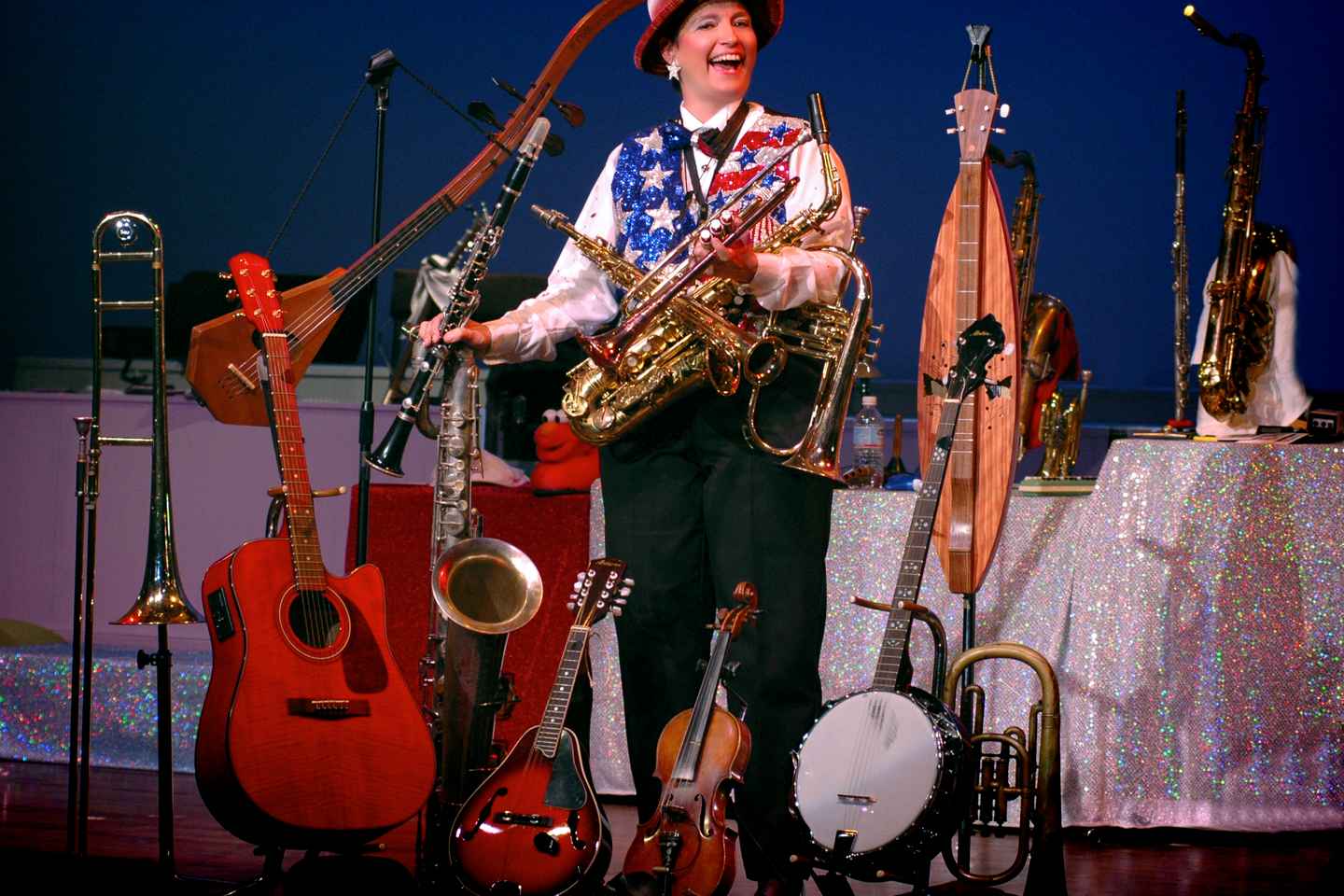 Surely, comedy is one of the quickest ways to win over your beloved's heart and couple that with some beautiful music – a cracker of a combination! Clearly, there's no better way to impress your partner than taking them for a Patty Waszak Music and Comedy Show, which is said to be the longest-running music and comedy show in the Smokies. The best part about the show? Patty Waszak's jokes are unadulterated but rib-tickling and the music is phenomenally upbeat.
Duration: 1.5 hour
Hit Parade Show is a brilliant option for music enthusiasts visiting Pigeon Forge. Famous American rock-n-roll tracks from the 1950s and 1960s are recreated by groups of live performers, including superhits by Elvis Presley. It creates the perfect ambience for you to croon along with your sweetheart. One such performance is approximately two-three hours long, so set aside some time for this experience. Several other packages are offered too, including dinner upgrades, choice of show timings, and budget options, so check those out and grab the best deal.
Duration: 1 hour 30 minutes
9. Hitch a lovely Heritage Carriage Ride
Horse-drawn carriage rides have long held a romantic delight among lovers, thanks to fairytales and Hollywood movies. And what can be better than experiencing a heritage carriage ride wrapped in the arms of your beloved? Plus, Pigeon Forge's quaint landscape and romantic appeal adds to the overall experience. Each ride is about 15 minutes long and starts with the lady receiving a long-stemmed rose. You can hitch the usual 15-minute ride or go in for the special 'Romance package' (by appointment only), which includes a 30-minute ride, dozen roses and a CD with the photographs of the evening. It is ideal for proposals, honeymooners or those in town to celebrate a special occasion. These carriage rides begin after sunset, continuing through the night, and are considered one of the best things to do in Pigeon Forge.
Heritage Carriage Rides

Address: 2528 Parkway, Pigeon Forge, TN 37863

Website: Heritage Carriage Rides

Opening hours: 9:30am - 5:30pm (daily)

Price: 30 USD per couple
10. Let your hair loose at Dollywood
While you'd assume Dollywood to be more a family destination, becoming a kid again with your partner has a charm of its own. This amusement park is one of the most popular Pigeon Forge points of interest and offers more than 40 thrilling rides, roller coasters, and lots of other entertainment options. Not just the rides, even the views of the Smoky Mountains are drop-dead gorgeous! Live performances set to a background score of Appalachian music are quite an amazing affair. Additionally, Dollywood hosts several multi-cultural festivals each year, so check their website to see if one's happening around the time of your visit and add a dash of fun to an already superb plan.
Dollywood

Address: 2700 Dollywood Parks Blvd, Pigeon Forge, TN 37863

Website: Dollywood

Opening hours: Sun - Mon: 10am - 6pm; Fri: 10am - 6pm; Sat: 10am - 7pm (closed on Tue, Wed & Thu)

Price: 50 - 140 USD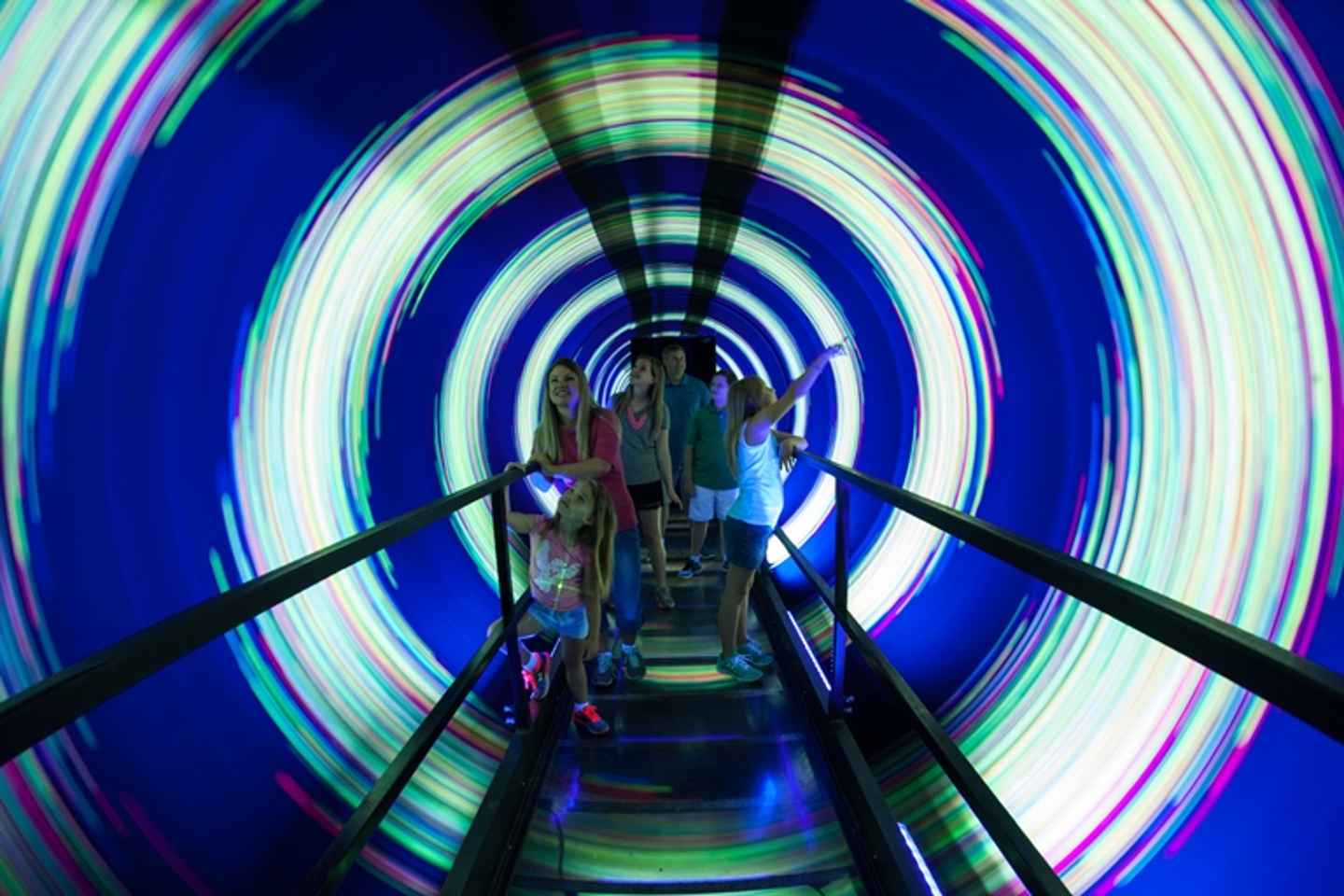 An amusement park, a museum, a science fair, a haven of entertainment or all these rolled into one would be the best way to describe this stunning interactive facility. WonderWorks is definitely among the most popular attractions in Pigeon Forge. The first most striking aspect of WonderWorks is its whimsical upside-down building, which houses more than 100 interesting activities. 4D XD Simulator Ride, Glow-In-The-Dark Ropes Course, and Laser Tag are some of WonderWorks's most famous attractions. Take your loved one there for a day of discovery and enjoyment.
Duration: 1 day
12. Dig into Southern fare at The Old Mill Restaurant
The Old Mill Restaurant is not a place you'd go to for a fine-dining experience, rather for a toothsome devouring of wholesome and hearty Southern American food. Ditch the usual upscale date-night experience and visit this gastronomical paradise, where you and your loved one can tuck into yummy corn chowder, fried chicken, pecan pie, corn fritters, and more. Do remember that portion sizes here can be quite large for one person, so use that as an excuse to order one dish and share it with your sweetheart. The location of the restaurant, by the banks of Little Pigeon River, adds to its romantic appeal. The waiting time here can often exceed an hour, so go prepared!
The Old Mill Restaurant

Address: 164 Old Mill Ave, Pigeon Forge, TN 37863, United States

Website: The Old Mill Restaurant

Opening hours: 8am - 9pm (daily)
Enjoy the wonderful views at Pigeon Forge with your loved ones
Pigeon Forge is a perfect vacation stay for Valentine's Day, or as an anniversary retreat. Wine trails, warm cabins, and gourmet restaurants are romantic date night options. Or take your beloved up to the skies in a gondola ride. With many chances to cozy up to each other, this is the best place for couples. So book your stay at Pigeon Forge today.
Any must-sees we missed? Tell us about them in the comments section or write a post
here
to help out fellow travelers!
Disclosure: Trip101 selects the listings in our articles independently. Some of the listings in this article contain affiliate links.
Get Trip101 in your inbox
Unsubscribe in one click. See our Privacy Policy for more information on how we use your data