Known by seasoned tourists and professional shopaholics as the "Paris of the East", Shanghai is a bustling city whose streets are lined with stores boasting luxury labels. There are also ritzy malls, chic boutiques, energetic plazas, and vibrant open-air markets to keep anybody fanatical about shopping happy. From the lavish stores on famed Nanjing Road to little-known curio shops, if you want to experience some of Shanghai's extraordinary shopping action, the only way to go is to take a fabulous shopping tour. Scroll down to discover the best shopping tours in Shanghai, China, for people who consider shopping a legitimate sport.
This private Shanghai shopping tour with local shopping guru offers a unique shopping excursion that affords participants a chance to drink-in the local culture. This delightful four-hour shopping tour is conducted by an expert shopper who shows participants every corner of Shanghai's best shopping venues and offers prime haggling tips as well. Experience a shopper's paradise at the premier South Bund Fabric Market and discover affordable items such as designer knock-offs, charming souvenirs, interesting antiques, and fine electronics on historic shopping streets. This tour can be customized to fit other areas, like the popular Nanjing Road.
Private Shanghai Shopping Tour with Local Shopping Guru

Duration: 4 to 5 hours
Packing everything into one glorious package is the early bird Shanghai street breakfast tour and a visit to Fabric Market. Enjoy delicious food, intriguing sights, and fabulous shopping on this expedition that begins with a classic and tasty local breakfast. Savor freshly prepared warm Shanghai-style pancakes and xiaolongbao, or soup dumplings. The group then make its way to a charming antique market and a renowned area for fabrics where you can peruse a myriad of shops. If you desire, have a tailor-made outfit created as a lovely remembrance of your trip. And don't worry, you can count on your guide to bargain for the best price.
Shanghai Early Guided Walking Tour, Breakfast, Fabric Market

Duration: 4 hours
Providing morning or afternoon departures, this tour offers convenience as well as a good time. Focusing on Shanghai Old Town, participants have the pleasure of witnessing traditional Chinese life in this enchanting portion of the city. With a trained local guide leading the way, explore charming markets, alleyways off the beaten path, and obscure food streets full of scrumptious fare. The spirit of Shanghai comes alive during this tour where you'll catch glimpses of 16th-century Chinese structures, learn about local snacks, and enjoy lunch at a restaurant of your choice. There are also visits to a bird and flower market, an exquisite antique market, a great wholesale retail market, and, of course, a colorful fabric market.
Half-Day Shanghai Old Town Market Private Walking Tour

Duration: 4 hours
If you want to shop like the locals then the private Shanghai markets half or full-day tour is the excursion for you. This excursion is divided into four major markets: fabric, tea, off-brand, and antique. At the fabric market, you can have an article of clothing made for you at any of the expert tailor shops on hand. A trip to the tea market will give you samplings of three kinds of tea and a tea aficionado will help choose which is best for your overall well being. Find the perfect designer bag, clothing, or accessory at the off-brand market. And finally, take home a genuine treasure at the antique market. Without a doubt, you'll return home with some delightful souvenirs for yourself and loved ones when you take the Private Shanghai Markets Half- or Full-Day Tour.
Private Shanghai Markets Half- or Full-Day Tour

Duration: 4 to 8 hours
For those who want to explore the fascinating wares of Shanghai's local markets, you can't beat the private two-hour farmers' market tour in Shanghai. From rare delicacies to robust spices, participants of this farmers' market tour will have access to a wide range of fish, meats, vegetables, produce and various other ingredients that the locals use in their everyday meals. With help from your expert guide, you can easily interact with friendly vendors and farmers about their offerings. Prepare to see live eels and frogs along with soothing herbal teas and curious snacks on display, as you're led through an authentic aspect of Chinese cuisine.
Private 2-Hour Farmers' Market Tour in Shanghai

Duration: 2 hours
Shanghai personal shopper and stylist services offer participants their own individual tour guide through a pampering Shanghai shopping and makeover experience. The Shanghai Personal Shopper and Stylist Services supplies an expert shopper equipped with fashion expertise and knowledge, so you can take advantage of the best-priced authentic Chinese merchandise. Beautiful silk, flavorful teas, polished pearls, bargain clothing, and so much more is available to you. For a full-service makeover, your experienced guide will make arrangements at a fine beauty salon. Rejuvenate with a first-rate beauty treatment: skilled hair styling, fanciful manicures, pretty pedicures, and soothing foot, body, or facial massages. The perfect antidote for an exhausted tourist.
Shanghai Personal Shopper and Stylist Services

Duration: 4 to 8 hours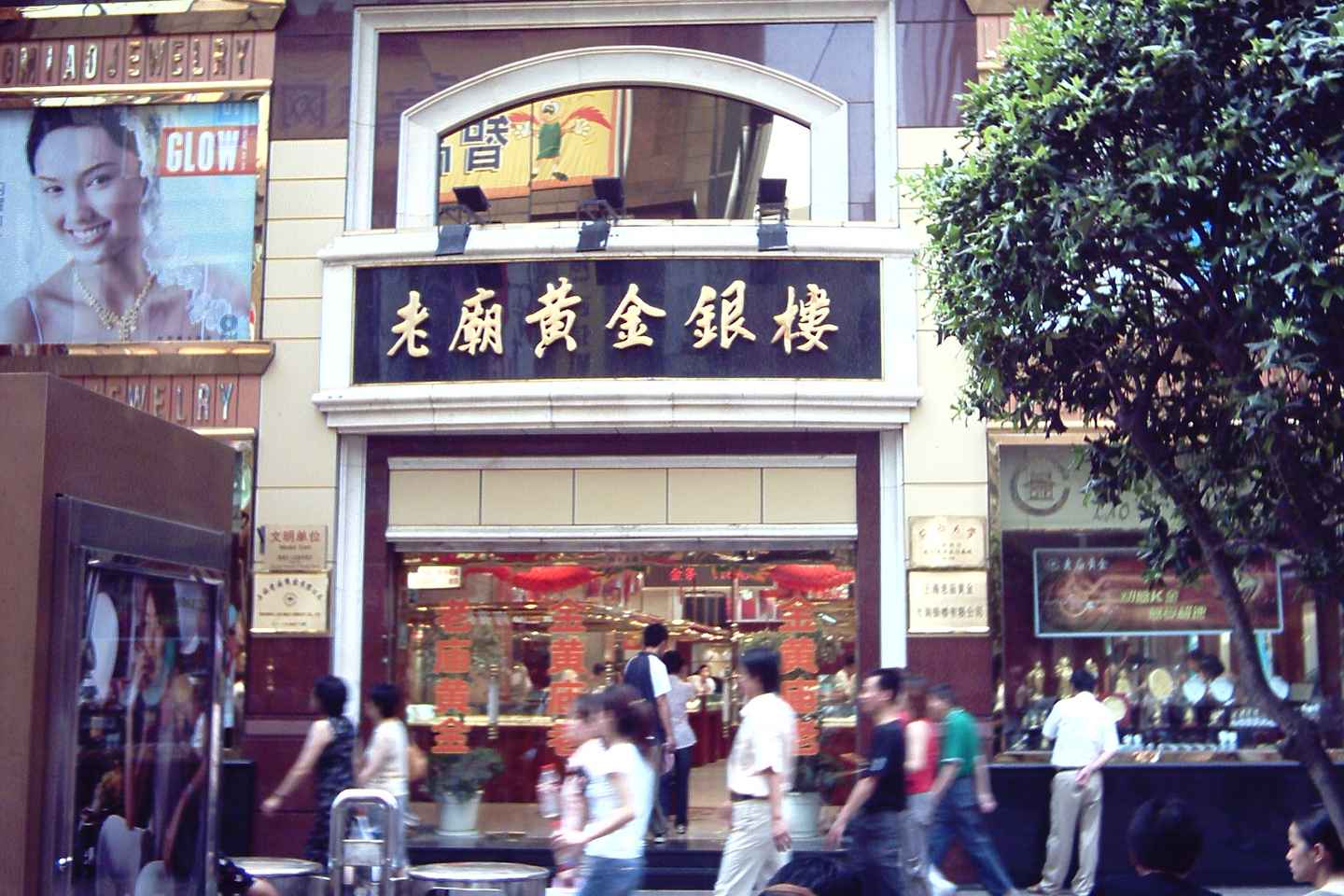 When it comes to shopping in Shanghai, the Shanghai Shopping Tour is straightforward in its approach, hitting all the top spots. First stop is Nanjing Road, the number one shopping experience in Shanghai. Comprised of 5.5 kilometers (3.41 miles), Nanjing is a centuries-old shopping thoroughfare that houses over 600 businesses. Nanjing Road is a must-see destination, drawing thousands of fashionistas from around the globe. Next, it's on to Huaihai Road to browse a dazzling 6-kilometer (3.72-mile) stretch of nearly 400 appealing shops. Local guides are well versed about the top places and transport is a comfy air-conditioned car or minivan.
Shanghai Shopping Tour

Duration: 4 hour
Superb Shanghai shopping tours
If you're a foodie who salivates over exotic fare at a street market or a shopping fanatic eager to get your hands on the latest designer outfit at a cut-rate price, then Shanghai is the place to be. Shanghai's shopping tours offer must-see destinations that range from out-of-the-ordinary secret markets to glitzy department stores on prominent thoroughfares. Tour one of these spectacular shopping expeditions and leave Shanghai feeling as if you've uncovered some wonderful hidden gems about this city.
Disclosure: Trip101 selects the listings in our articles independently. Some of the listings in this article contain affiliate links.
Get Trip101 in your inbox
Unsubscribe in one click. See our privacy policy for more information on how we use your data