Straddling Asia and Europe across the sprawling Bosphorus Strait, Istanbul is a major city in Turkey which is world-famous for its rich history and culture, stunning scenery, magnificent structures, and a plethora of aspects. A towering marvelous 6th-century dome of iconic Byzantine Hagia Sophia a prominent attraction here. Istanbul is a prominent center of trade and commerce. Numerous merchants, tourists, and locals flock to this enchanting Turkish city in search of exotic things. Besides visiting various tourist attractions, the shopping experience in Turkey is truly outstanding. It features a number of shops, goods, and bazaars where you can find exotic things to buy. So, if you are planning to visit Turkey in the coming holidays, you need to know all unique aspects, ranging from tourist attractions, markets, food, and cuisines, to souvenirs for which Istanbul is world-famous, to experience the true spirit of the city. Keep reading to learn about the famous things in Istanbul, Turkey, that you should definitely go for during your excursion here. For your accommodation needs, check out the Airbnb vacation rentals and Muslim-friendly hotels as well.
One of the most prominent monuments in the world and one of the most visited museums, Hagia Sophia is well-known for its impressive art and history of exquisite architecture. Constructed in 537 AD, this magnificent monument is popular for its massive dome. For 916 years, this monument was a church. Later, it was converted into the Ottoman imperial mosque for 482 years. And, in 1935, under the order of Atatürk and according to the decision of the Council of Minister, it is converted into an outstanding museum which is visited by several travelers worldwide. Today, Hagia Sophia is the most prominent landmark in Turkey.
Hagia Sophia

Address: Hagia Sophia, Sultan Ahmet Mahallesi, Ayasofya Meydanı, 34122 Fatih/İstanbul, Turkey

Website: Hagia Sophia

Opening hours: Mon: 9am - 7pm; Tue - Sun: 9am to 5pm

Price: 9.87 USD
Hagia Sophia: Entry with Guided Tour

Duration: 1.0 hour
Make sure you visit Sultan Ahmed Mosque, which is well-known as the Blue Mosque, when holidaying in Istanbul, Turkey. It is a historical mosque and popular as the Blue Mosque due to the presence of blue tiles adorning the walls of its interior design. It was constructed between 1609 and 1616 during the reign of Ahmed I. It comprises a tomb of the founder, a hospice, and a madrasa. If you visit this beautiful mosque at dusk, listen to the call to prayer that echoes out from the minaret of the Blue Mosque. Spot the distinctive tiles of this magnificent mosque.
Blue Mosque, Hippodrome, Hagia Sophia, Topkapi Palace Tour

Duration: 8 hours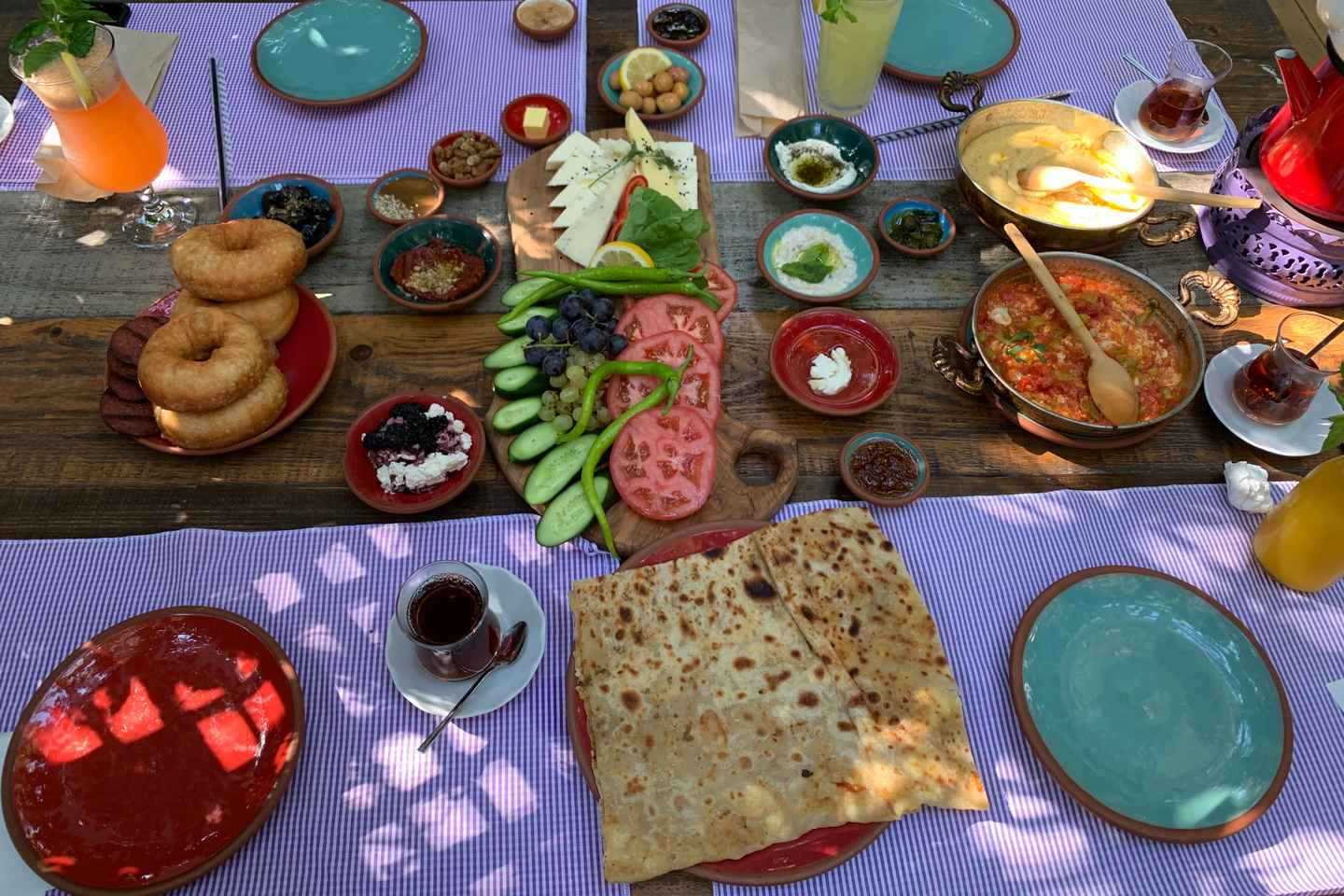 Are you a foodie? If yes, you should not miss eating kebabs when vacationing in Istanbul. Kebab is a traditional Turkish food. In fact, seek kebab is known to be originated in Turkey. Relish seek kebab, which may comprise lamb, chicken, or fish, and is served on a metal or wooden rod. Iskender kebab is another variety of kebab which you can try. It is prepared from stripped doner meat and is garnished with spicy, tasty tomato sauce and melted butter. You can enjoy eating it along with a pita bread during your food tour.
Private and Guided Istanbul Food Tour - Tastes of Istanbul

Duration: 6.0 hour
Are you a tea lover? Then, don't miss having Turkish tea when touring through Istanbul. Turkish tea is fragrant, hot, bracing, and easily available anywhere in Istanbul. It is the national drink, which is brewed from the leaves grown on the lush green slopes of eastern Black Sea coast of Turkey. Traditionally, this tea is brewed samovar-style. So, make sure you enjoy sipping hot, strong Turkish tea in Istanbul. You can also get some packets of Turkish tea back home from Grand Bazaar in this city.
Turkish Dining Evening Tour

Duration: 4.0 hour
Grand Bazaar is a large historic network of market streets and indoor souks selling wonderful jewelry, gifts, leather, and numerous things and Turkish specialties. Spice Bazaar is one of the biggest bazaars in Istanbul. This fragrant and colorful bazaar is well-known for being a popular covered shopping complex after the sprawling Grand Bazaar. You can find a total of 85 shops in Spice Bazaar selling spices, souvenirs, Turkish delight, various sweets, jewelry, and nuts and dried fruits. Shop Turkish specialties and wonderful stuff from these places when in Istanbul.
Grand Bazaar

Address: Grand Bazaar, Beyazıt Mh., Kalpakçılar Cd. No:22, 34126 Fatih/İstanbul, Turkey

Website: Grand Bazaar

Opening hours: Mon - Sat: 9am - 7pm (closed on Sun)

Spice Bazaar

Address: Spice Bazaar, Rüstem Paşa Mahallesi, Erzak Ambarı Sok. No:92, 34116 Fatih/İstanbul, Turkey

Opening hours: Mon - Fri: 8am - 7pm; Sat: 8am - 7.30pm; Sun: 9.30am - 7 pm
Istanbul Grand Bazaar Half-Day Shopping Tour

Duration: 4.0 hour
Istanbul is a peculiar city, as it is one of the very few cities in the world that straddles two continents. One part of Istanbul falls in Asia, while its other part lies in Europe. Spectacular Bosphorus Strait runs through the heart of the city, and it separates the European part of the city from the Asia part. Besides this, Istanbul is the largest city in the entire Turkey. The European side of this marvelous city is known for its historical significance and is home to the commercial center of Istanbul. The Asian side of Istanbul is more relaxed and features residential neighborhoods, wide boulevards, and a few hotels and tourist destinations.
Istanbul Tour: Dolmabahce Palace, Bosphorus Sightseeing Cruise

Duration: 8 hours
Turkish bath is another famous peculiarity of Istanbul that offers you a rejuvenating bath experience. It is also popular as Hammam. In fact, a Turkish Bath is a place of bathing which is associated with the Ottoman Empire's culture. These hammams feature massive marble slabs, artistic, intricate, and colorful details, and towering columns that impart it a great, pleasant appearance. Bathing, steaming, and rejuvenating massages in the Turkish bath is an outstanding Turkish experience which no traveler should miss when in Istanbul. So, don't miss the refreshing Turkish bath experience here.
Turkish Bath - Kilic Ali Paşa Hamam

Address: Kilic Ali Paşa Hamam, Kemankeş Karamustafa Paşa Mahallesi, Hamam Sk. No:1, 34425 Beyoğlu/İstanbul, Turkey

Website: Kilic Ali Paşa Hamam

Opening hours: 8am - 11:30pm (daily)

Price: 36 USD onwards
Historical Turkish Bath Experience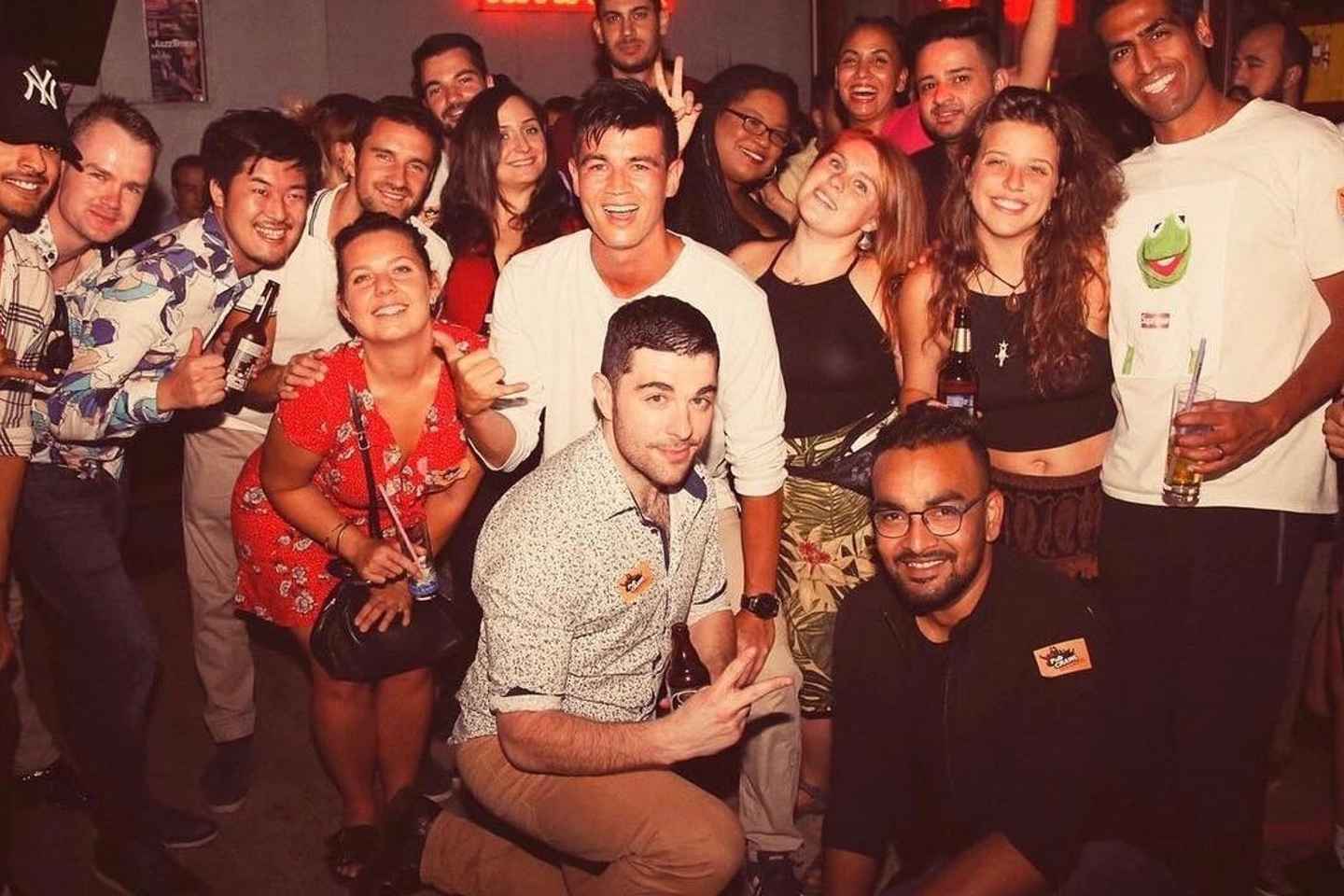 Istanbul is also known for its rocking nightlife. Loud, vibrant music, flashy neons, and parties by the pleasant seawaters is something peculiar about the nightlife here. The grandeur of the nightlife in Istanbul spans both the continents i.e. Asia and Europe. You can find several restaurants and night clubs offering delicious cuisines and playing vibrant music at the late hours. Gaze at the stunning views of the illuminated palaces, historical places, and bridges here in the dark hours. Thus, you can experience outstanding nightlife after the sun sets.
Istanbul 7-Hour Pub Crawl: Big Night Out

Duration: 7.0 hour
Don't miss buying exquisite Turkish kilim rug when you are touring through Istanbul. Kilim rugs in Turkey are produced by implementing a flat weaving technique in the rural areas of Turkey. You can find simple yet eye-catching geometric designs present on these beautiful, multi-hued Turkish kilim rugs. You can also find handwoven Turkish kilim rugs. These outstanding rugs can be great souvenirs and gifts for your family and friends back home. So, choose to buy your choice of exquisite Turkish kilim rugs when in Istanbul.
Private Shopping Tour In Istanbul

Duration: 8 hours
Last, but not least, Turkish delight is one of the most famous foods in Istanbul. It is also known as 'lokum'. Turkish delight is a family of confections comprising sugar and gel of starch. You can find several varieties of Turkish delight. Popular ones consist largely of walnuts, chopped dates, hazelnuts, and pistachios. Traditional varieties are known to be flavored with lemon, rosewater, Bergamot orange, and mastic. So, please your taste buds by eating your choice of Turkish delight when touring through Istanbul.
Turkish sweets tour - beyond baklava & Turkish delight

Duration: 3 to 5 hours
Enrich your trip to Istanbul with these popular things
Istanbul is a beautiful tourist destination that offers you numerous peculiarities, great attractions, famous buildings, and outstanding experiences to enhance your travel experience. Now that you know about these famous things in Istanbul, Turkey, make sure you miss none of them when holidaying in this fascinating city. Istanbul awaits you.
Disclosure: Trip101 selects the listings in our articles independently. Some of the listings in this article contain affiliate links.
Get Trip101 in your inbox
Unsubscribe in one click. See our privacy policy for more information on how we use your data